10 Winter Finds under $100- these will turn the colder months into the mecca combination of warm AND stylish. I kid you not.
** we may earn a commission from you clinking the links in this post at no additional cost to you, for the full affiliate policy, click here.
1. Asos Camel Coat
Ok, so technically this one is $101. But! It is so good. One of my favorite winter styling tips is to layer your coats. And this coat is a great base coat for when it gets really cold, or on its own during the milder temps. It can be worn with a classic ensemble like jeans and a turtleneck or can be worn in a more masculine fashion by layering it over an oversized men's shirt and tights. A big trend this season is skewing a bit more masculine with silhouettes and this coat is a nice addition to that look while still being flexible. The color is perfect and would look great paired as a tonal outfit (meaning all neutrals or all nude-colored clothes).

2. Asos Trench Coat
This trench coat is a steal and it is so chic. I love the color and overall shape. It would look great over a cocktail dress for a night out or with jeans and a tee-shirt. The flexibility alone makes it worth the price. It is also a great piece to layer when the temperatures drop a bit lower. As with the above camel coat, these two could be layered on top of each other (camel coat over the trench) and create a dynamic and warm look. Which let's be honest, it is hard to be chic when it gets cold, but this trick helps a ton.

Here are some ways to style the double coat: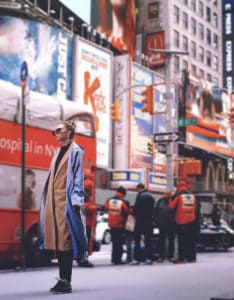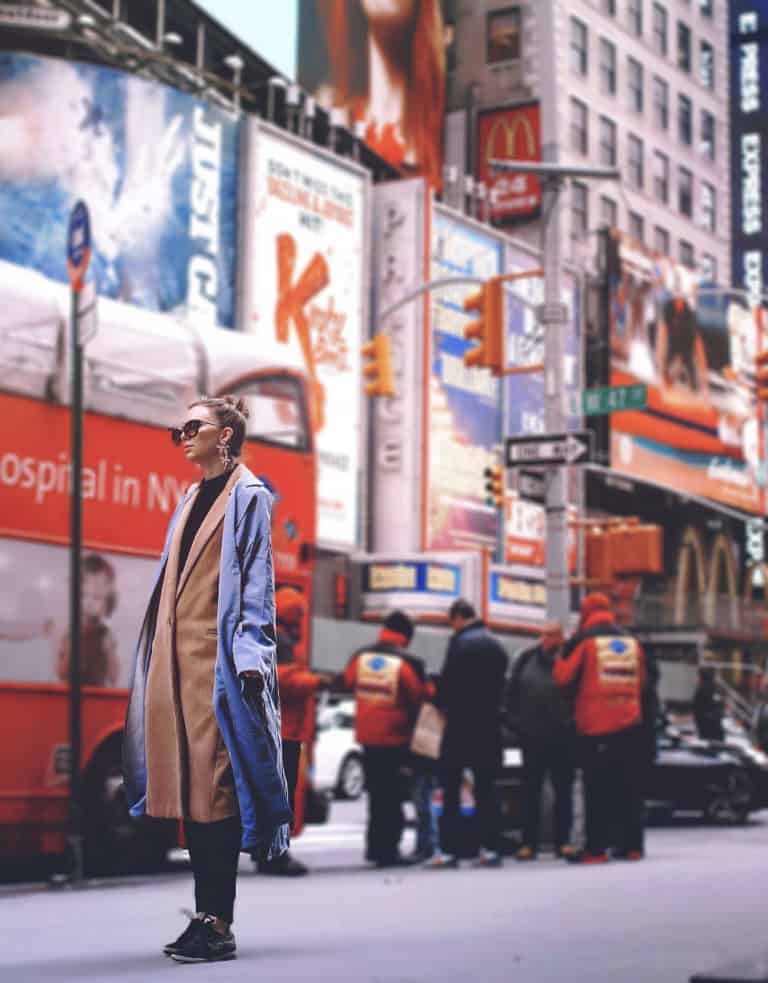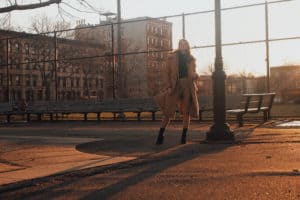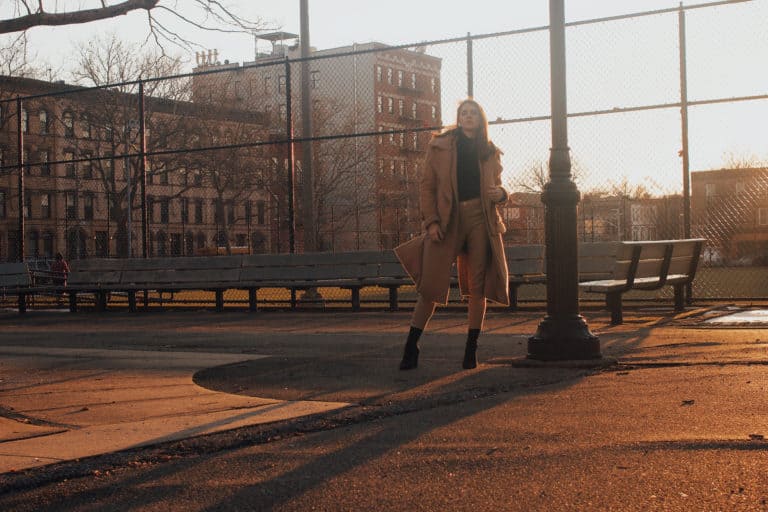 3. Storets turtleneck
Turtlenecks are warm… But, they can sometimes skew a bit more mature if not worn properly. This turtleneck is modern and chic and a great option for layering. Are you starting to see a theme here? Winter months are about finding a balance between looking good and staying warm. So investing in a turtleneck that you can wear with either of the above coats, is key. This specific one is great because with a pair of black trousers and square toe boots it can be work appropriate and transition to an evening out. Or you could opt for a skirt and tights and make it more casual for the weekend or daytime activities.

4. Topshop White Boots
Ok, white boots are not as wearable as black boots, but at this price, you can grab them and use them as a statement shoe. I love the shape of this boot and they look a lot more expensive than they actually are. This past summer we saw a lot of equestrian cowboy boots making their way to mainstream fashion, and this is a great evolution of that trend. It hints at it, but it is still modern enough to pair with almost anything. These boots would look great with black jeans and an oversized men's blouse. But you could also pair them with a silk slip skirt and an oversized sweater and have a more feminine look. (for other boot trends check out this post)

5. UO cardigan
Cardigans are so on-trend and boy can they be an understated sexy if done right. I love this one because it would pair well with any of the denim trends that are huge right now (check that out here). This color gives you all the fall and winter feels and it goes with just about everything. I love the length of this cardigan as well. While super cropped cardigans are also trending, the shape of this specific sweater is a bit more masculine but the length feminizes it slightly. It would look great with a pair of relaxed straight leg jeans and the white boots listed above (no 4. item). This cardigan would also pair well over a lycra knit turtleneck dress as a layered, but refined 90's homage. That also happens to be the next item on this list

6.

Turtleneck dress
A mid-length turtleneck dress is a very underrated staple for fall. These babies go with everything. They look great with a cardigan (like the one above) draped over it or even a men's white blouse tied in a knot in front layered over the dress. They are also a great staple for beneath fall sweaters or even just on their own. For a more modern take, you can rock the dress on its own and style it with a double coat over it. For extra chic points try going completely tonal with the look ( an outfit consisting of all nudes, or all navy, or even all black). Tonal fashion is a secret weapon when used properly. It is an instantly chic and elevated fashion style.
7. Blanket Scarf ( my favorite is the c light tan color)
So this item might be a bit controversial for true die-hard fashionistas… As we have seen blanket scarfs overdone recently. But, given the right print, and appropriate styling choices- they can be warm AND chic. I love the print on this specific scarf and I would avoid any print that is a "knock off" (I'm looking at you "Burberry" plaid scarves). This scarf would pair so well with the camel coat above (item no. 1 on this list) and could easily pair with a black sweater and black jeans to keep it modern and chic. ( clearly, tonal outfits are a big trend going forward, click here for more trends happening this autumn). Also, be sure to sign up for my youtube channel, in the coming week I will be posting a video on how to tie a blanket scarf correctly. (subscribe here!).
8.

Fleece Lined Tights
Ok, hear me out… If you are not wearing these in winter, they will literally change your life. I have so many pairs of fleece-lined tights, and I can't advocate for them enough. Not only do they go with everything, they are a great transition piece (from fall to winter and winter to spring), AND they make your outfit choices more flexible. Love that turtleneck dress (item no 6)- well these tights just allowed you to wear them all season long. AND, when the temperatures drop to really, really frigid numbers, they are great under a pair of jeans or pants. They are chic and warm- and so so necessary. They also last; they are much heavier than traditional sheer tights and do not rip or run easily.
9. Statement earrings
So necklaces can get lost under all those layers and scarves. Statement earrings are a great way to spice up an outfit for an evening out. They are obviously a statement so save them for something special or wear them sparingly. These are such a great price, you can afford to take a chance on them. Also, for more everyday earrings, check out this post– it will show you how to get the latest earring trend (that maria tash look) for less.

9. Puffer Coat
Puffer coats are going to be trending this year, again. They made major headway last winter and we will see them cropping up this season everywhere from the slopes to 5th Avenue. I love this one because it has an unexpected pop of color that will surprisingly pair well with a lot of outfits. Remember those tonal looks we were perfecting? This is a great pop of color to add to evolve them a bit. It's warm, it's comfortable and chic. It also has the flexibility of pairing with a more casual, athleisure look, but can also look great with a more evening inspired look. This coat with the turtleneck dress (no. 6) and a pair of knee-high boots would look amazing.

10.

Beanie
Picking out the right beanie can be hard. Not to mention "what beanie is on-trend" subtly changes over the years. But this Carhartt one is classic and my go-to winter staple. I feel instantly warmer with a hat on, and this specific beanie really lends itself to blend with most outfits. It's an everyday essential that you will not only need but love. Technically this is a men's size, but I don't have a large head and it fits me perfectly. I recommend this style and size because the overall look is casual, but not too tight. It's also very well made and doesn't pill. * I also love the other colors- moss green and mustard for specific outfits and not your everyday option.
---
So there you have it, all 10 winter finds for under $100.

These items will make those colder months a breeze… And you get the added benefit of looking amazing while surviving the cold.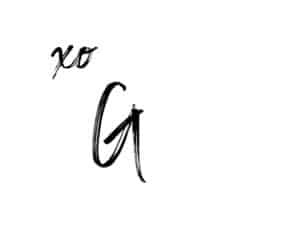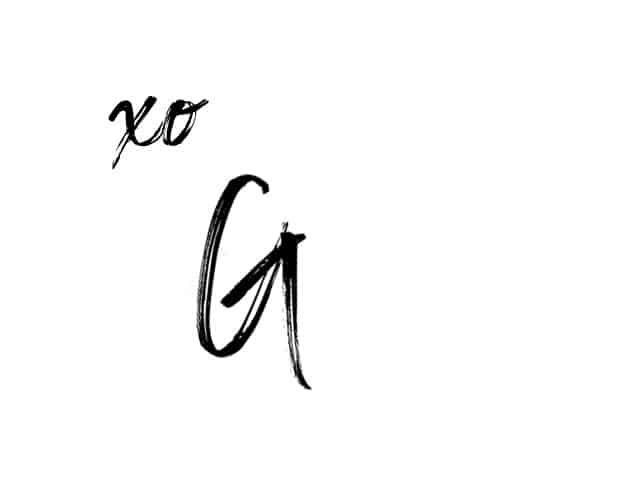 P.S. Be sure to PIN THIS for reference