These major amazon fashion finds went viral in 2019, but what about 2020? Here are the amazon trends that are coming in to replace the old, and what might be hanging around for another year.
Ok, so we all live and die by amazon. And if you don't have amazon prime, I have to questions for you.
do you live under a rock? or a rural self-sufficient community?

how do you survive?
Sorry, that was technically three questions. And I don't mean to offend anyone's lifestyles in the process. But, if I don't order something from Amazon at least once a week, it means I'm on vacation… And to be honest, I've even used Amazon lockers to order things WHILE on vacation.
But, I digress, you don't need the ins and outs of my personal shopping addiction.
Ok, so I've pointed out how crucial amazon is to the greater buying community. Now, take a scroll through your Instagram, tik tok, Pinterest, or any other visual platforms and you're bound to have seen at least one or two of the following trends. (if you answer is no you have not, revert to question one above).
( ** we may earn a commission from you clinking the links in this post at no additional cost to you, for the full affiliate policy, click here.)
So let's begin with these amazon fashion finds
Was in: Heart-shaped sunglasses
These questionably constructed glasses were everywhere in 2019. And to be honest, I adored the Lolita reference trend. They were fun, came in every color under the sun, and instantly added vintage vibes to an outfit.
But, they also broke in like a week and were over-saturated to a point where they felt less special. So, these glasses will not be trending in 2020.
replaced with: Vintage Blue-light

glasses
However, thanks to Danielle Bernstein of WeWoreWhat, the latest amazon glasses find are these more "nerdy" chic blue-light glasses. I'm afraid I've jumped on the bandwagon with this trend. I also appreciate that the blue-light function gives me an excuse to wear them, despite the fact they don't have my prescription in them (for now).
View this post on Instagram
They are fun, and maybe not for everyone. But at this price, it's worth taking a shot.
Was in: Pearl hair clips
Wow, did pearls have a moment in 2019. And I'm not saying they won't continue to shine in 2020. But between Shrimps Pearl bag, (and it's amazon dupe here) to these viral amazon clips, everyone was feeling the modernization of this staple.
View this post on Instagram
These hair clips were fun, and chic. They were like being a kid again, but in a really chic way. However, again, they went viral and oversaturated the market.
Will you still see pearl clips in 2020? Sure. But at a far less viral manner, and with less overt tones. The look of wearing 4 pearl clips at once will die down and be replaced with a more strategic use of a single clip.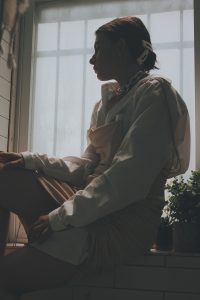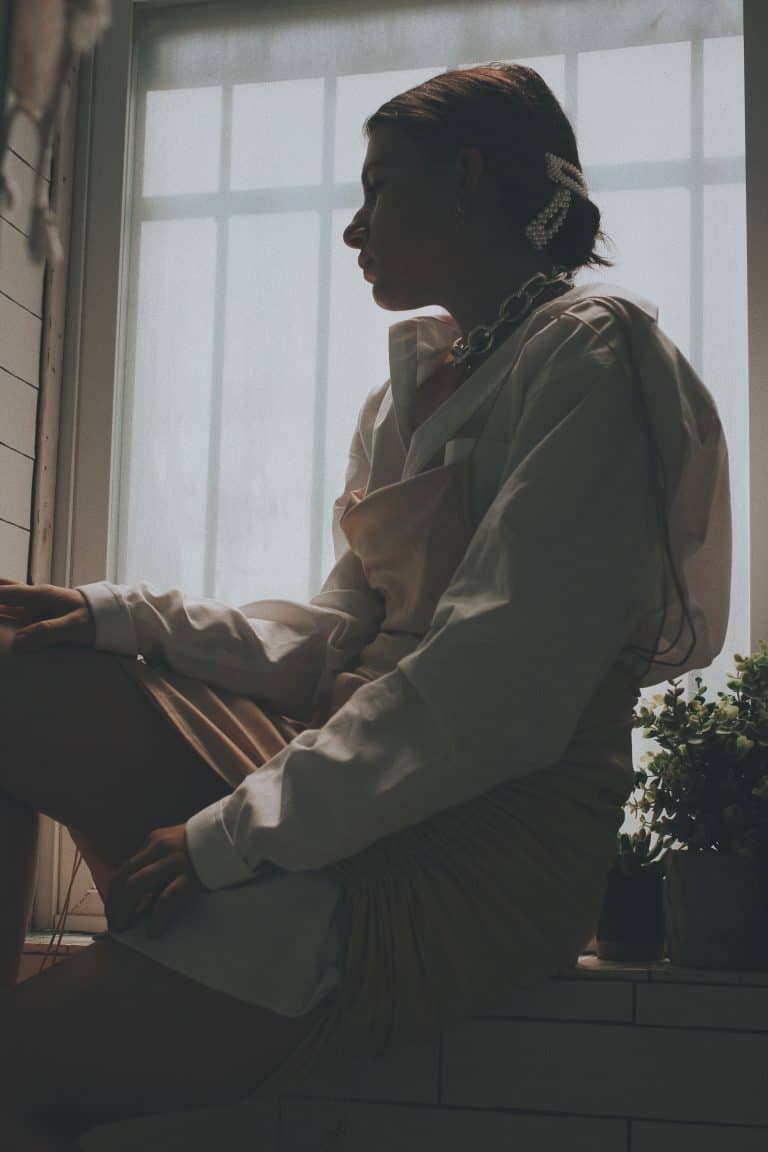 replaced with: Scrunchies (evolved)
Scrunchies are going to have a moment in 2020. I can already see the viral possibilities. But, we are not really going for the neon tie-dye options of your youth. Instead, we are going for "adult scrunchies".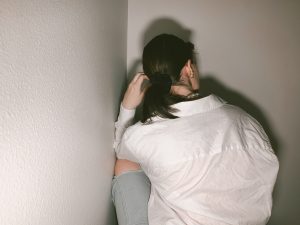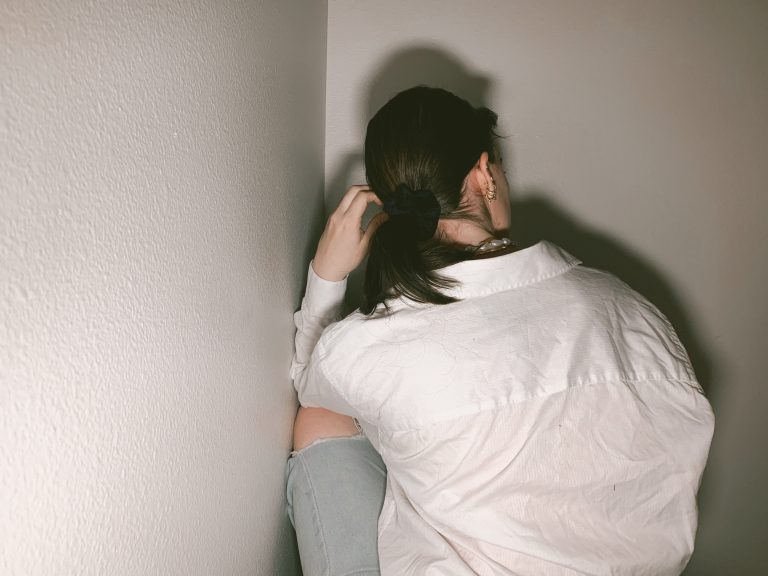 We are talking leather scrunchies, velvet scrunchies, and even oversized scrunchies. They are a modern take on the traditional scrunchie concept and we hate to say it but Carrie for SATC was wrong.
New York women do in fact wear scrunchies now. Berger's leading lady is validated.
Taking a backseat: Amazon puffer coat
View this post on Instagram
One of the biggest fashion trends to see "out in the wild" was the amazon puffer coat. It's warm, it's chic, and if you go to the UES you can probably find at least 5 women rocking it.
And while it's not going anywhere for the time being, it may be getting a friend.
joining the party: Teddy Coat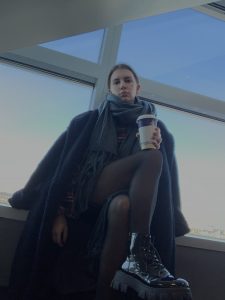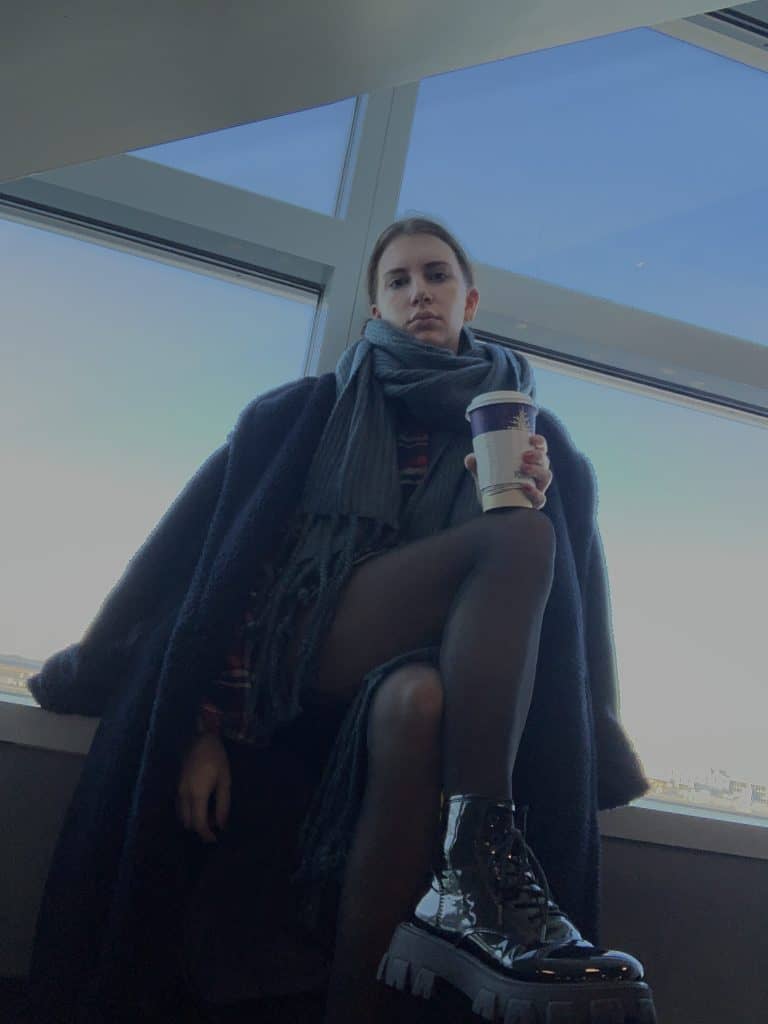 The teddy coat isn't so much "replacing" the puffer coat because they serve two different functions. But, teddy coats had a high fashion moment in 2019. They were seen at every fashion week and on several runways.
So this trend isn't new, but it has found a new low-cost home on amazon.
Moral of this story: Don't get rid of your puffer coat (you need that bad boy for those 5 degree days) just find it a friend with the teddy coat. The teddy coat is a great option for more evening events where the puffer coat might seem too casual.
Definitely out: the Amazon nightgown:
The amazon nightgown dress. Lifted from an australian designer, and the cause of several lawsuits will be saying goodbye in 2020. Personally, this was never one of my favorite amazon trends. While it looked good on some people, I found it was cheaply made and had an unflattering fit (not to mention it was stolen from a small designer, boo).
View this post on Instagram
replaced with: Oversized Sweatshirt
I know, you might be thinking- hey, what? No…. Those are not comparable. But, I never said that one stye has an equivalent replacement. Fashion is fast with its trends. And in 2020 I see more 1990's and 2000 trends coming back and more masculine pieces being used. The oversized sweatshirt is definitely going to be trending in 2020. And a classic iteration of it can be found on amazon.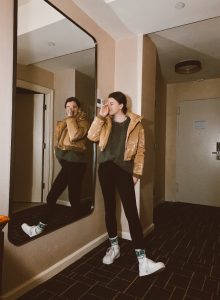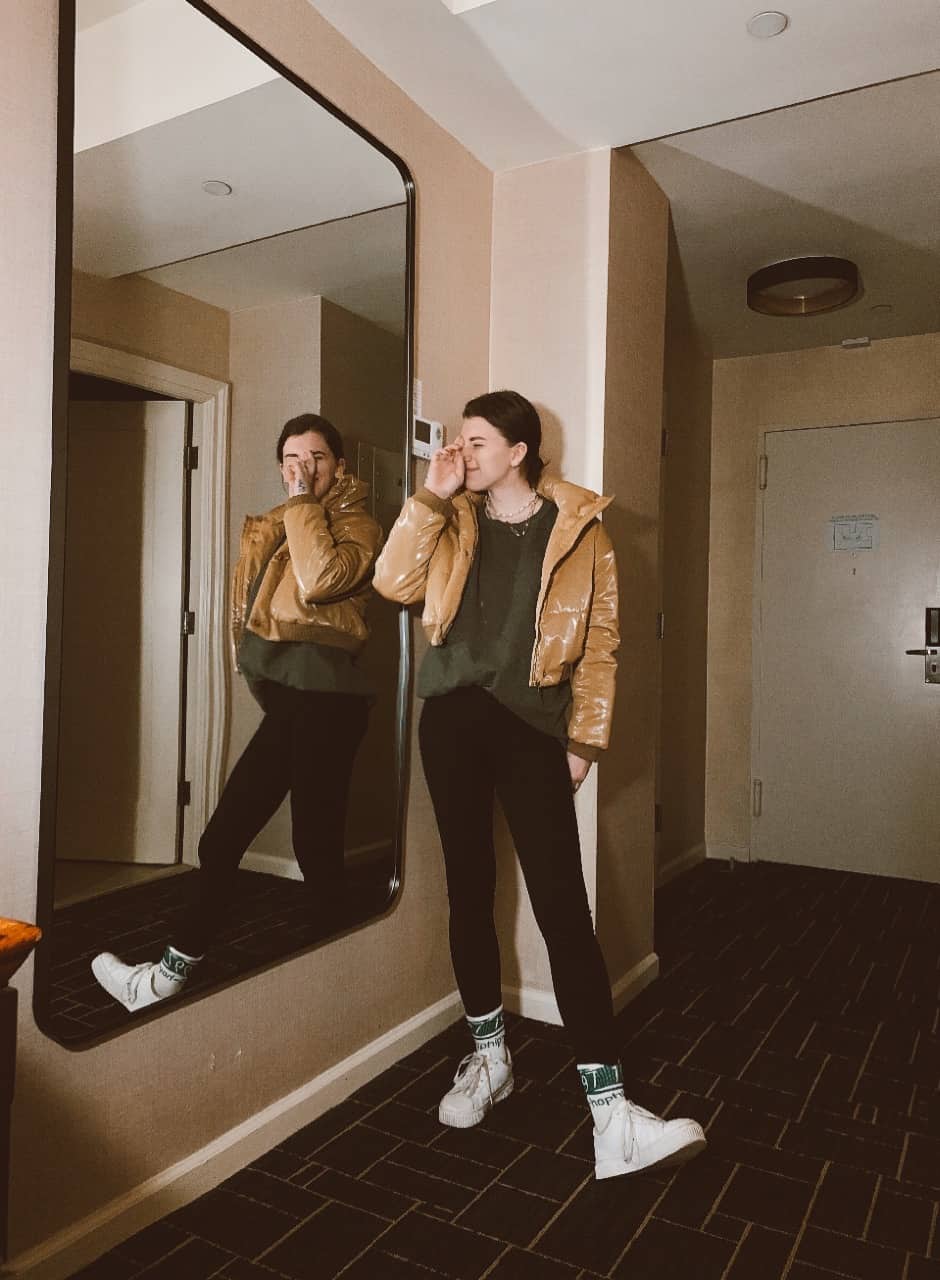 And if you don't buy it, or don't believe here are three stylish ways to wear it for 2020.
Was in: Tassel Earring
The boho earring trend isn't dying, it's just being put aside for now. While statement earrings flourished in 2019 and they will continue to live and breathe in 2020- they will be getting a facelift. If you see statement earrings in 2020 they will be more surreal/unique, a bit sparkly, and more metal (less boho, more modern).
replaced with: multiple hoops
(maria tash or slightly larger)
The real earring trend of 2020 will the Maria Tash look, and the slightly larger multiple hoop look. For more on info on how to get the maria tash look for less, click HERE. (and for more examples of affordable hoops click the link)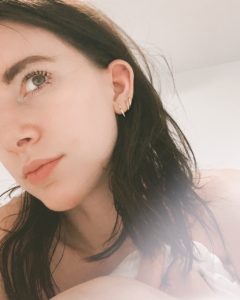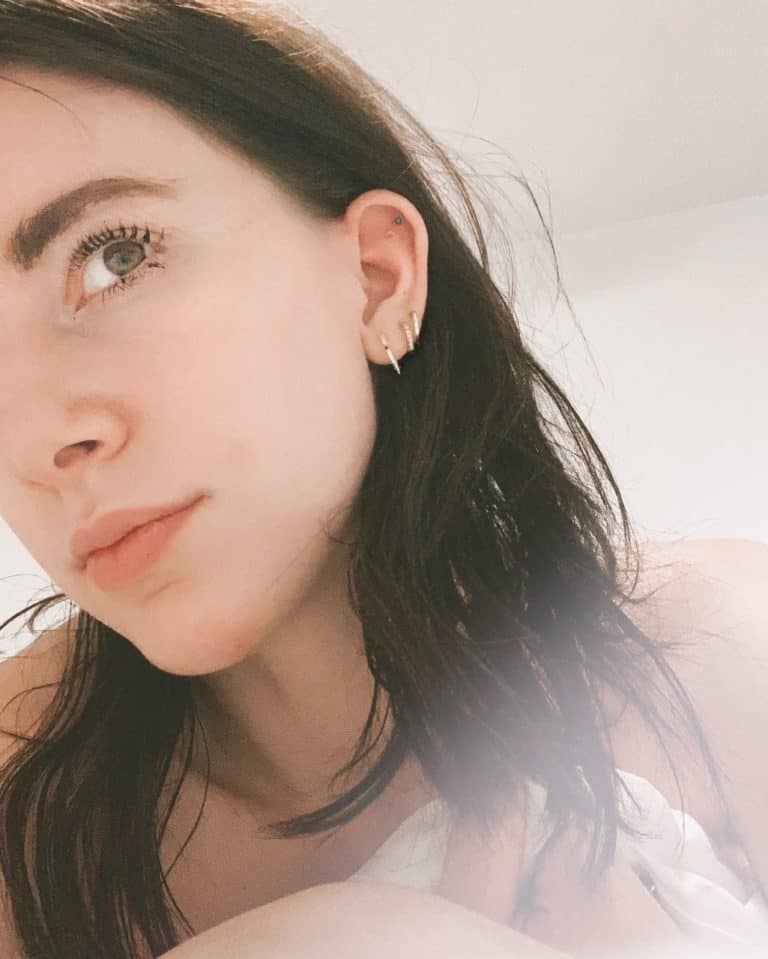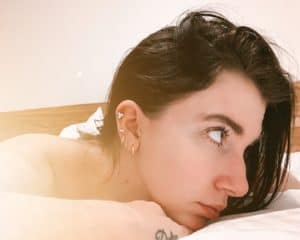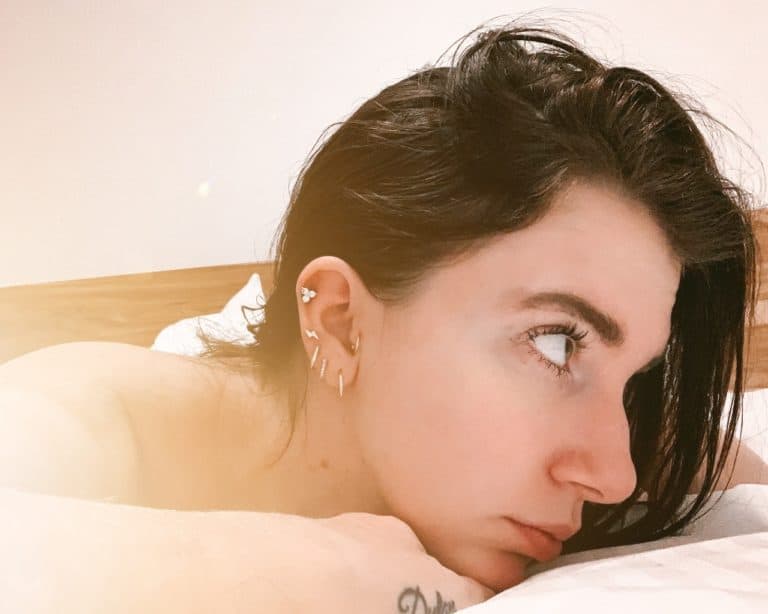 And another common earring trend to take over 2020 will be multiple sized gold hoop earrings, slightly larger than the Maria Tash look.
View this post on Instagram
Hanging around: Social Media Phone Case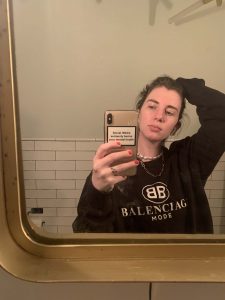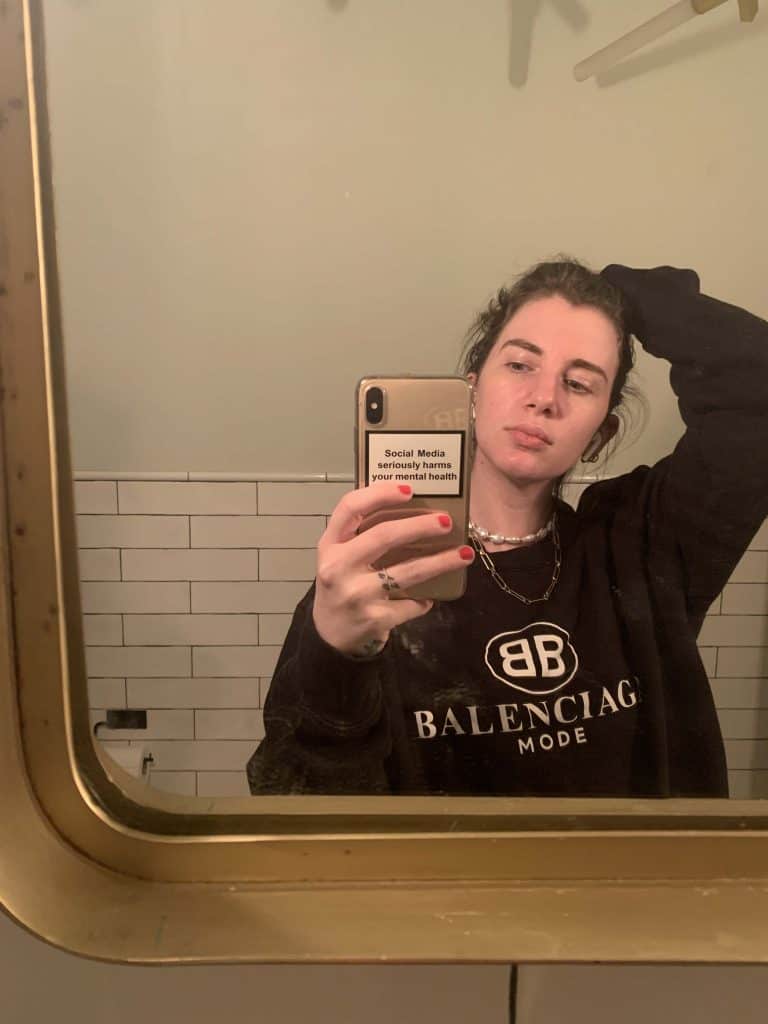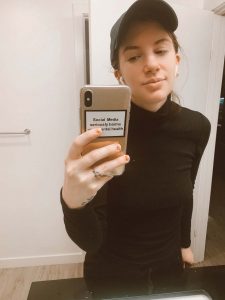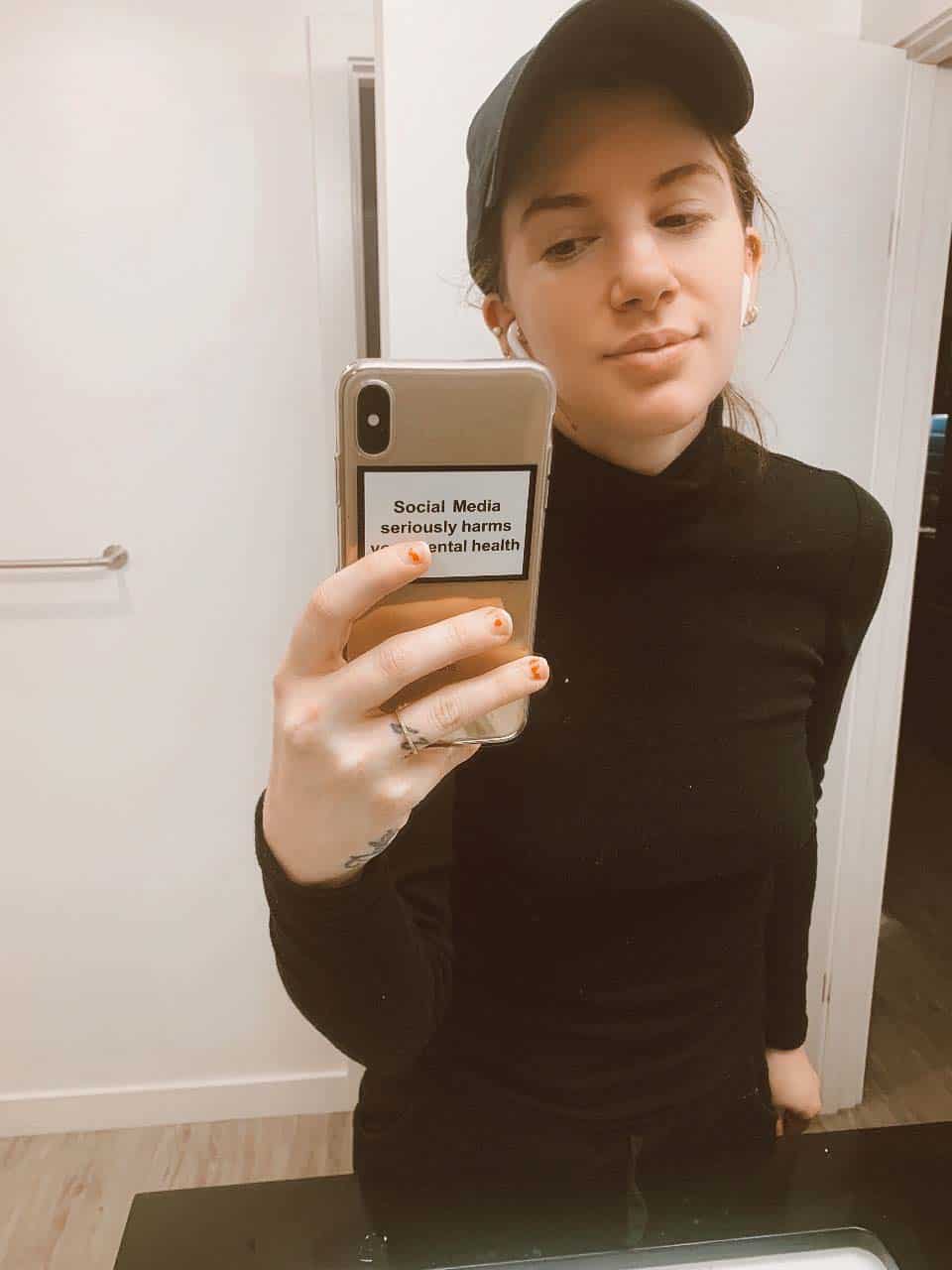 I'm guilty of loving this commentary case- it says "social media seriously harms your mental health"
. It's clever and fun and I get compliments on it almost every day. I'm sure you've seen a few iterations of this phone case floating around your screen or even IRL.
And, I don't think it is going anywhere for now. Maybe later in 2020, we will see a fun switch for phone cases, but for now- I'm hanging on to this trend.
But, if you want to upgrade your cell phone case from the amazon world- this phone case has been making its viral debut on Instagram. (not sold online, only in select Celine stores).
View this post on Instagram
+
Now, here is my disclaimer. Don't jump on a trend because it's everywhere. Try to be more conscious of which items you actually buy.
While I purchased some of the items above, I only purchased items that were right for me. Even if something goes viral and looks AMAZING on influencer X, or your best friend, does not mean it is right for you.
Making conscious choices about your purchasing power is a great way to be more environmentally friendly and more fiscally responsible.
That being said, if you want to try a trend but don't know how check out my free style-guide below with actionable steps on how to improve your fashion sense.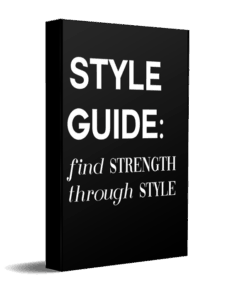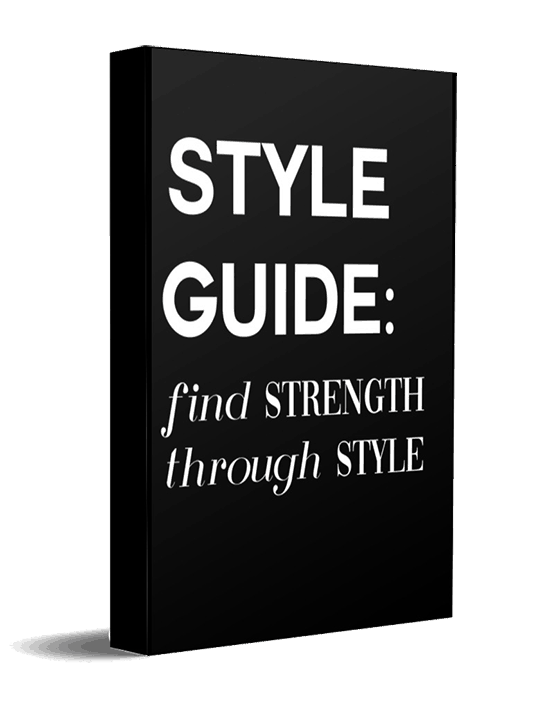 Now, keep your eyes peeled for new viral amazon buys and send them to me when you see them (follow me on instagram, here). My forgotten youth appreciates being in the know.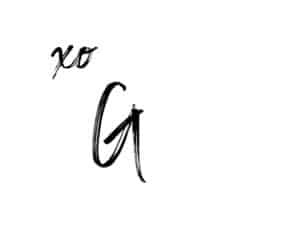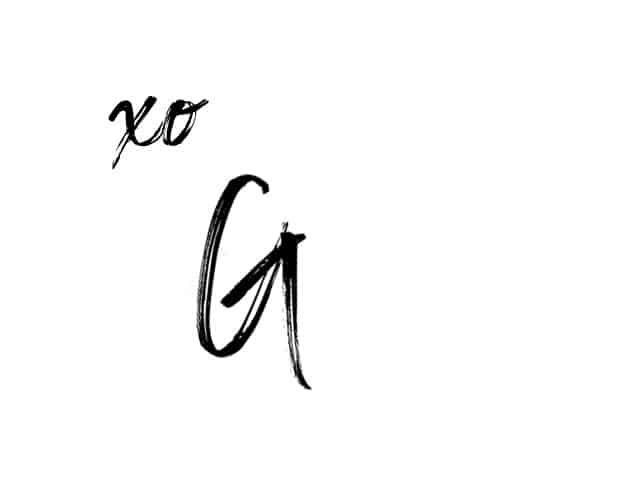 PIN THIS