Athleisure travel outfits have only begun exploding in popularity over the past 5 years or so. I mean, think about your parents, would they have worn sweats to the airport 20 years and actually looked good doing it? Probably not.
But, somehow in the past 5 years, fashion has evolved and athleisure has become a prominent trend. Prompting us all to find a stylish way to wear comfortable clothes, especially while traveling.
I mean, half the celebrity and it-girl photos we see are of them looking effortlessly chic exiting and entering airports. And while life may not be a perfectly crafted Instagram post, achieving this comfortable and chic style while traveling is.
So what is athleisure, anyway?
It's like exercise clothes but they can shift into everyday wear as well. It usually consists of casual and comfortable clothing items, but the key to wearing it stylishly is the details.
( ** we may earn a commission from you clinking the links in this post at no additional cost to you, for the full affiliate policy, click here.)
So let's begin…
Athleisure Travel Outfit 1
What you need: Leggings, Bralette Top, Blazer, high rise socks, tennis shoes, and a coat.
So this is a great example of a basic outfit that is made infinitely more stylish by the accessories and layering. When you where athleisure the more layers you have, the more refined the look will be.
The black bra-tank and leggings are the base of the outfit. The socks peeking over the leggings, the blazer, and the layered jewelry all make this outfit have more interest and appear purposeful (in spite of the fact all of these items were chosen for comfort).
When traveling- layering is especially helpful (everywhere except the TSA line). But so many airports, airplanes, and lounges fluctuate temperature and the ability to easily put on or off a blazer and coat is a great option.
Not to mention, all of these items don't wrinkle, so you'll look polished when you get off the plane.
Athleisure Travel Outfit 2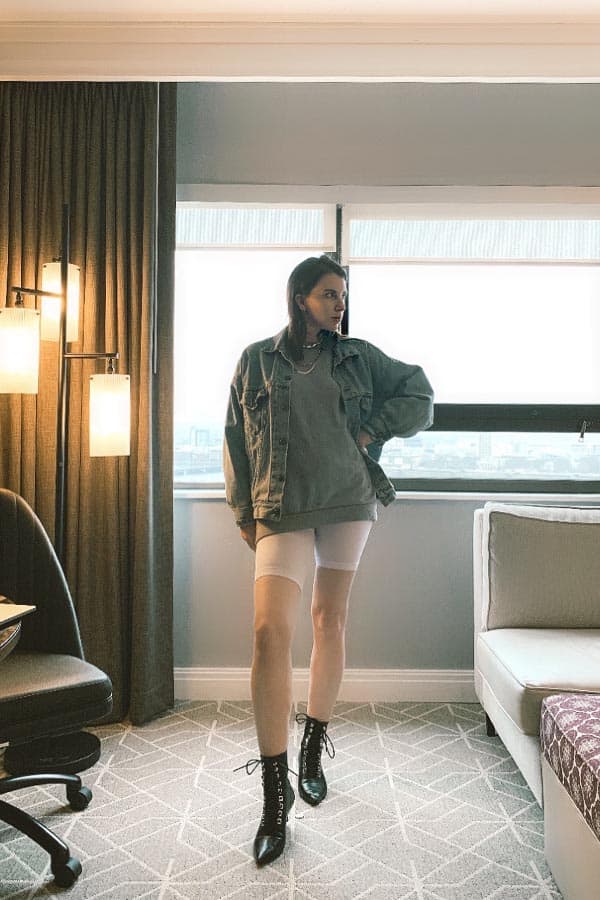 What you need:

Bike Shorts, Oversized Sweatshirt, Denim Jacket, Heeled boots
So this is a great option for more in-between weather (fall and spring). The bike shorts are trendy yet comfortable and the oversized elements add comfort and style.
The balance of the feminine pieces (body-conscious bike shorts) and heeled boots, paired with the oversized jacket and sweatshirt allows this outfit to appear effortlessly cool.
It is great for traveling when you want to curl up and try to sleep, and you basically can't get much more comfortable than this look.

Athleisure Travel Outfit 3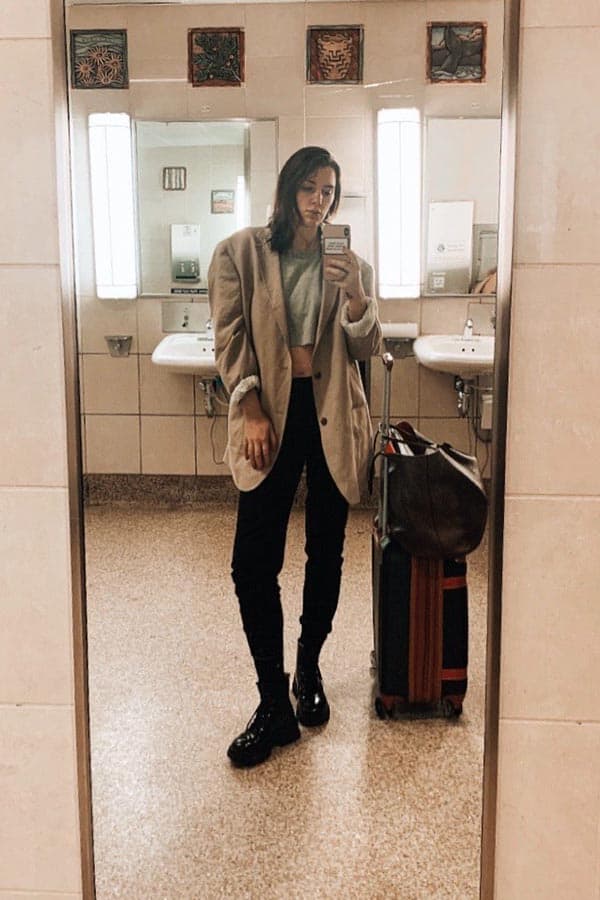 What you need: Sweatpants, Sweatshirt, oversized blazer, boots
This look is all about the details and proportions. The sweatpants should not be skin tight nor should they swallow you. The same goes for the sweatshirt. If either piece is throwing this proportion off, correct it with the other piece… Meaning- if you sweatpants are very baggy, pair it with a cropped sweatshirt instead. And if you're sweatshirt is oversized, choose more fitted pants.
The oversized blazer is comfortable but finishes this outfit off in a more professional and stylish way. I'm not saying you could go to a business meeting in this travel outfit, but you can certainly walk the airport halls with your stylish head held high.
The boots are a nice, easy shoe to wear and they add another trendy piece that completes the look.
+
Ok, so the key to mastering the comfy, airport-style is to make sure your outfit is complete and your accessories are on point.
Adding trendy pieces to your sweatshirt or athleisure pieces automatically levels the outfit up.
Athleisure Travel Outfit 4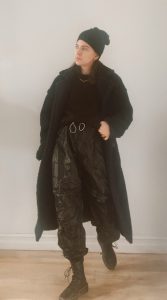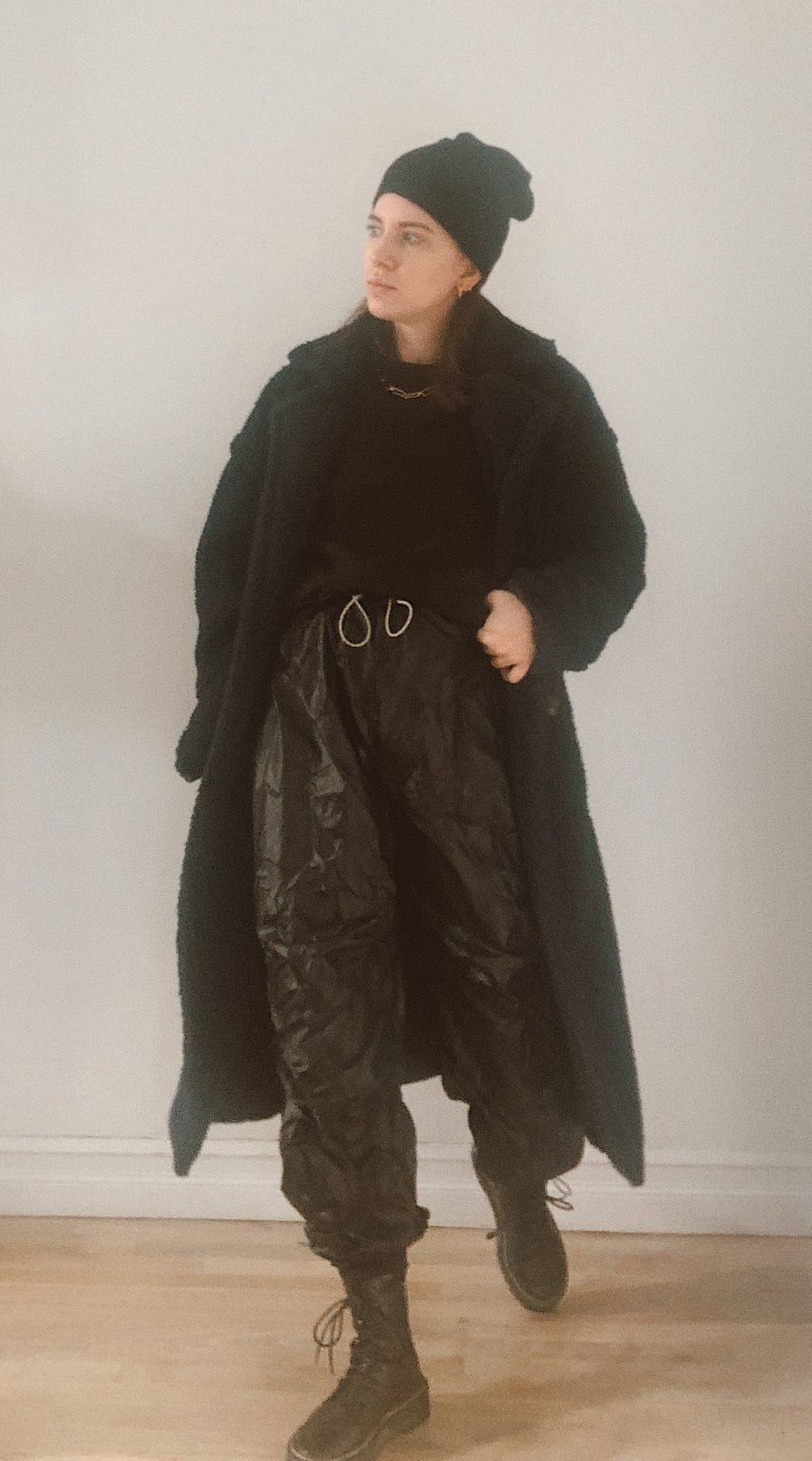 Now, you can also go monochromatic with your athleisure travel outfit. It's an easy way to add instant chicness.
With this idea, you can apply any of the outfits above and simply opt for a singular color palette. Black is probably the easiest option that comes to mind. But that doesn't mean you can't go with more color.
Also, co-ordinated sets (cashmere, silk) can be comfortable options for the monochrome style as well. Pair these with a more structured jacket and they suddenly become "leaving the house" appropriate.
This exact look is inspired by Hailey Bieber, and you can find out how to get this look and more here.
Style tips for athleisure:
In order to make it more polished, try to add one piece of structured clothing to your look (blazer, coat, etc)

Accessories and jewelry make or break a look.

For more on-trend jewelry ideas check out

this post.

Keeping the makeup and hair simple makes it appear more effortless.

The dead giveaway that you tried REALLY hard for your travel look is a fully contoured face and perfectly done hair. If you need some advice on how to get glowing skin so that you can feel ok going makeup-free, check this post out.
Athleisure is about balance, just like any fashion outfit.

So if you're newer to fashion or just haven't mastered your proportion instincts yet, try to have an oversized and a more fitted pieced. Don't go all oversized yet, or all form-fitting.
Texture helps add depth.

If you're opting for an all cashmere look, or an all-cotton sweatsuit look, then adding a different texture to the coat or a layering piece is key.

It breaks up the monotony and adds a much-needed break for the eye.
The Sagittarius in me loves to travel. And, if you're an avid traveler or frequent airport traverser like me, you want to find a way to balance out being comfortable AND chic.
These athleisure outfits are the way to do it.
Don't show up to the airport in sponge bob pajama pants and a grungy hoodie. The fashion-conscious girl inside of you deserves and wants better. Find comfort and it-girl level fashion with these athleisure travel looks.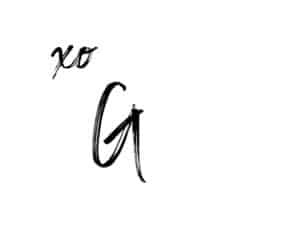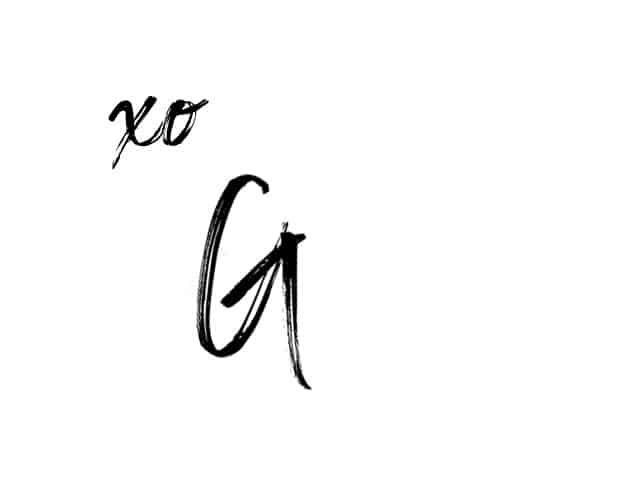 Pin this for reference