Spring has sprung, love is in the air, and all of sudden we want to start trying to look cute again. And, the easiest way to spice up your look without having too much commitment is with the latest beauty trends. From what type of eye makeup is trending, to the best shampoo to use for effortless hair, here is the scoop.
Try these beauty trends for 2021 to reinvigorate your confidence
Brows
** we may earn a commission from you clinking the links in this post at no additional cost to you, for the full affiliate policy, click here. as an amazon associates member we earn on qualifying purchases.
Brows are not going anywhere this spring. I suppose one distant year from now we will look back in shock and horror at the level of bushy-ness we all strive for with our brows, but that will not be spring 2021.
So for the most natural brows, I've found this fine pencil to be the easiest to draw in strokes. It creates a more natural look and doesn't create a overly done appearance. It also has a fine crayon tip which is helpful to create natural fullness.
I also live by brow gel, specifically this one.
But if you want the total update on ALL brow trends for 2021, and how exactly to get the perfect feathered brow, check out this post. You'll find the easiest (and affordable) technique to get the perfect feathered brows without lamination in that post.

Lashes
Our lashes are getting a break this season. Spider-like lashes that make us all look like Wednesday Addams after we shower is not going be happening in 2021.
Generally, the focus is more on eyeshadow, smokey eyes, glitter on lids, and eyeliners. Because that is an overwhelming emphasis on the eye region, the lashes take on a supporting role instead.
For a great mascara that adds length but isn't too dramatic- I like this one. It adds a bit of a color, and length but nothing that looks too fake. Also when applying try to focus on the outer eyelashes and the bottom lashes for subtle drama.
Eyelash tinting is also a good option. I like Benefit for this.
We are also seeing some mod style lash styles come back. But this will be a more peripheral or intermittent beauty trend. Here's an example of the 60's style cut crease with "faux" bottom lashes.
Is contouring still a thing for 2021?
Thanks to tiktok, contouring is being re-invigorated. Beauty gurus on the popular social media platform are showing us regular folk just how easy it is to contour.
Some popular contour trends for 2021 will be around the nose specifically. The strive to get that perfectly shaped, slim-nose is heating up again.
Contouring will always be used by the biggest celebrity make-up artists, but it seems to be trickling down more and more with each year.
However, another beauty trend that will continue in addition to contouring is the natural "no-makeup" look. So don't start to panic if you don't want to learn the art of contouring.
Here's an easy tutorial for the "no-makeup" look.
So what do I use on my face for a light look?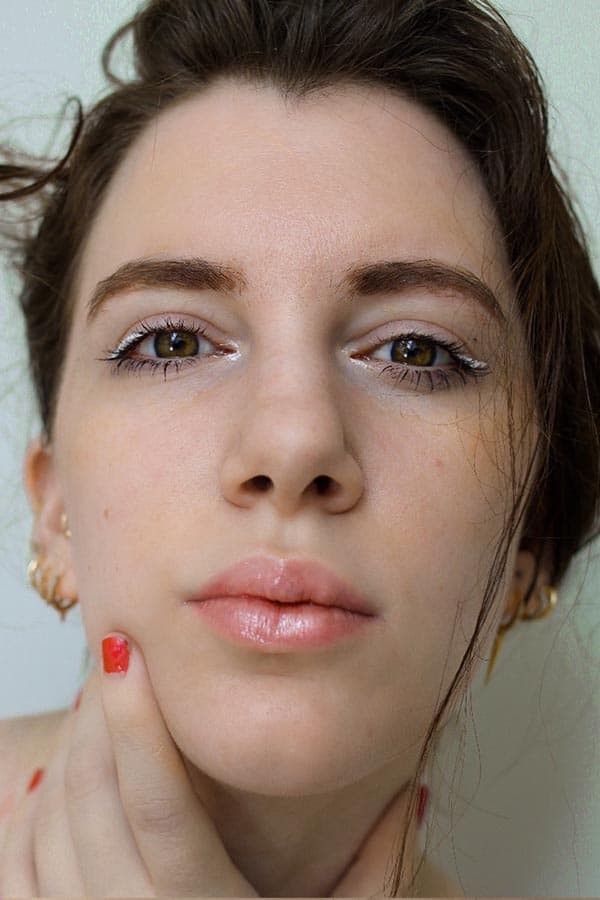 Tinted moisturizer is my go-to if I need a little coverage but want to look natural. While my go-to tinted moisturize has SPF in it, I ALWAYS apply a layer of face sunscreen (even when I'm inside). My favorite face sunscreen (that happens to also be affordable) is this one.
Blush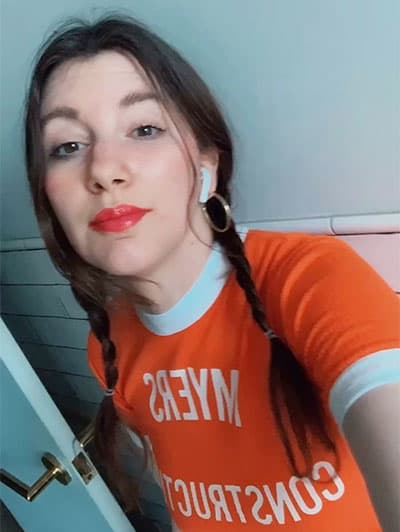 Ok, blush is going to be big for 2021. Think rosy cheeks, reminiscent of the early 2000s without the actual flecks of glitter. We are also seeing a trend of putting blush across the bridge of the nose as well, as seen in Madison Beer's viral makeup tutorial. (and the above image)
My go-to blush is this one. It's easy to apply, works with many skin-tones, and you don't even need a blush brush (which I love since I travel a lot). I've also seen a lot of beauty influencers and celebrities using rosy blushes on their eyelids, so that is something to consider, too.
Do you love Glossier but not the price? Check out the best glossier dupes here.
Highlighter
So for spring 2021, I would say it's an either/or situation with highlighter/blush. Depending on your full face of makeup and what look you want to convey EITHER pick a great highlighter OR a great blush.
Again, we are opting for fresh-faced but not "overly done" in 2021. The focus this year is definitely on the eyes so try to keep the rest of your makeup either natural, or secondary.
Lips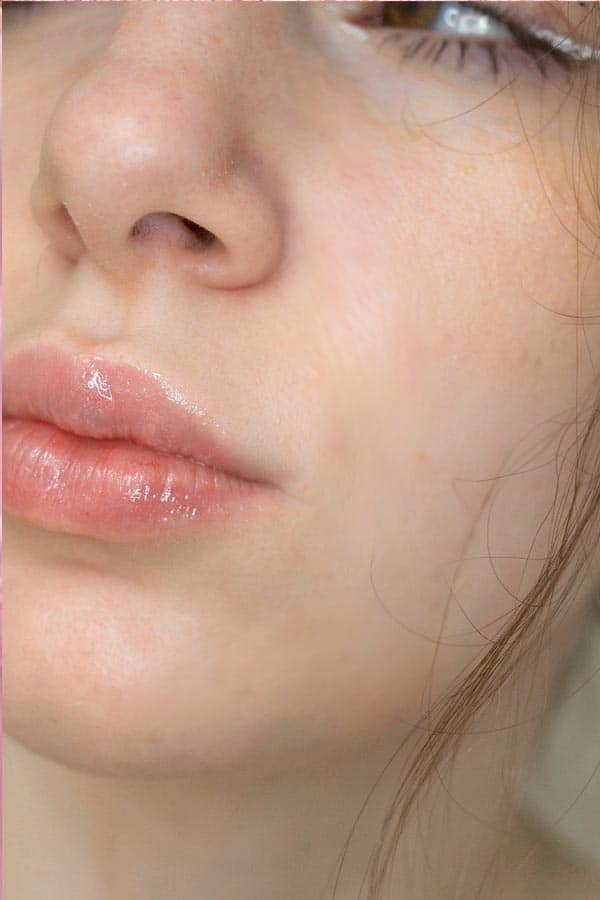 If you don't make your eyes the focal point, the lips can definitely be the shining star.
While colorful lips really never go out of style, the types of lipsticks/glosses/balms you use, do.
Colored glosses will be big this year. Glitter glosses will also be a big fad.
As will sheer lipsticks (a very friendly cousin to the gloss with less shine). Gucci beauty makes my favorite sheer lipsticks, in the gif below I'm wearing the color Three Wise Girls.
While matte lipsticks will pop in and out, I think the days of matte liquid stains (a la Kylie) will not be at the forefront for spring 2021. They had their moment, and the moment has passed.
Lining your lips (and over-lining them 😉) will continue to be a beauty trend this year. For now, big lips still seem to remain in fashion and ove-lining your lips is the cheapest and less permanent option.
Eye makeup
Liners are definitely a big trend this season. From a perfect cat eye, to a colorful line, to even interesting shapes drawn on your lids- the possibilities are endless.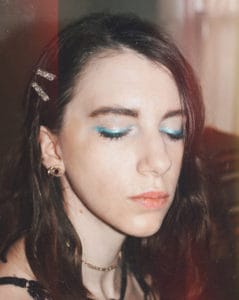 Click here to learn more about this bold blue eyeliner
The smokey eye will be making a comeback but with a twist. It won't be so multi-dimensional as year's past and it will also include other shades besides black.
And if you want to mix it up even more, feel free to add some glitter to your mix. Glitter is a benchmark of the early 2000s and since the 2000s are back, so is glitter.
You can't avoid the glitter, but you can do it in a chic manner.
View this post on Instagram
Pastel eyeshadows are also a great option.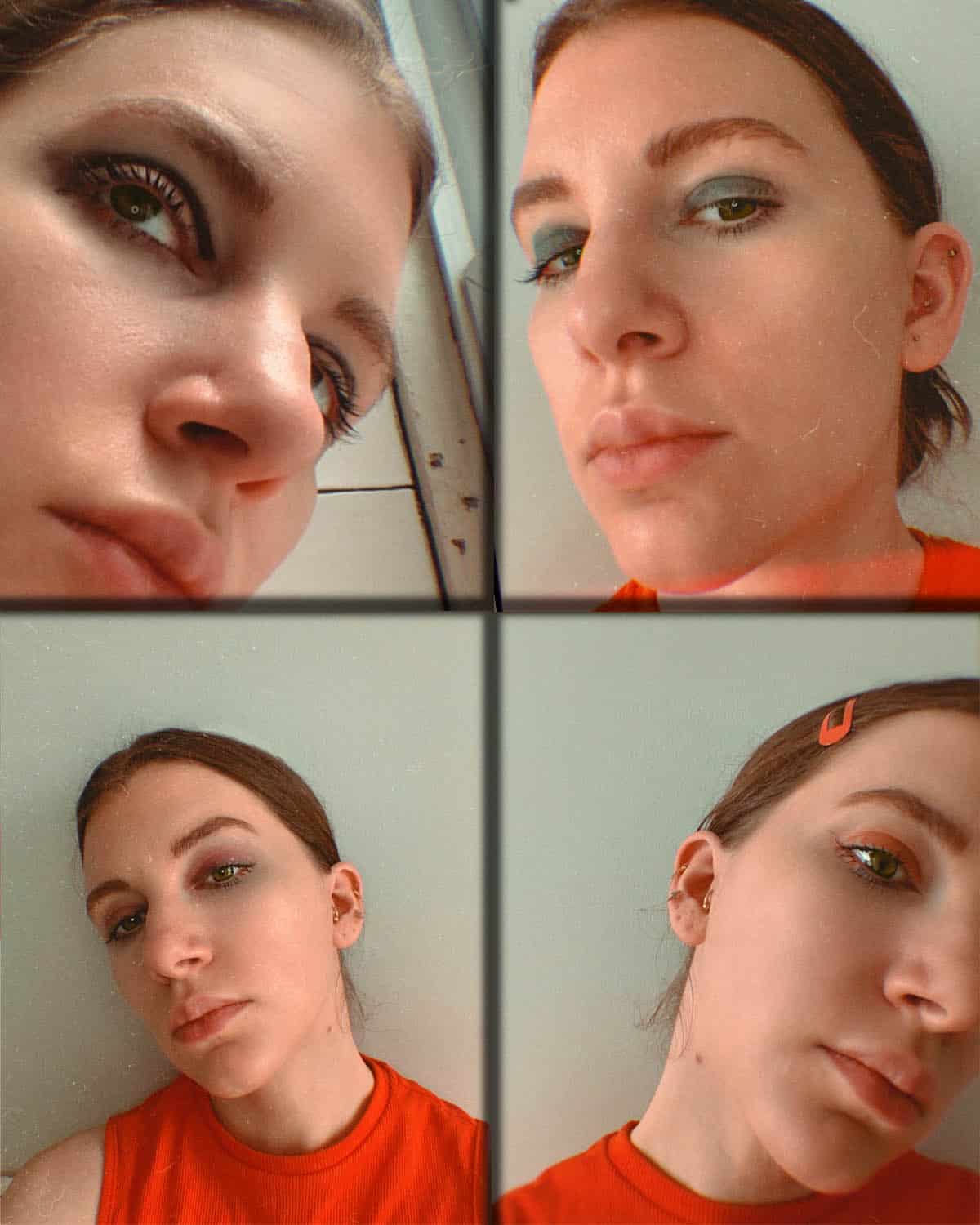 And winged eyeliner will be the biggest beauty eye trend for 2021. The retro chic style has been re-invigorated and adds a trendy but classic twist to any beauty look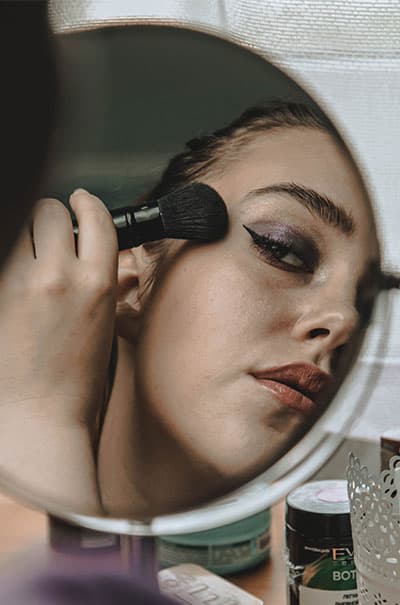 And we are also seeing a lot of brown eyeshadows and brown winged-eyeliners, as well.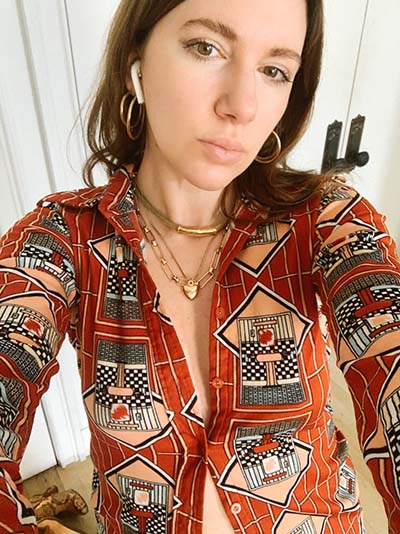 Charcoal coal eyeliner around your entire eye, first popularized in the 90's and reborn with Lily Rose Depp will be a big trend too.
Nails
Ooh, nails can be so fun. I say that, but honestly, usually my gel manicures last less than a week. I know, I'm hard on my hands.
But, if you want a pretty manicure- consider these options for chic manicure ideas that don't involve too much extra time or "art".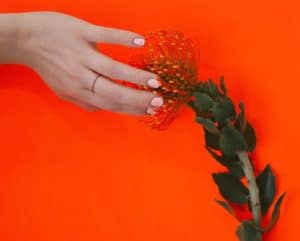 Irregular shapes are an easy nail art idea to add a bit of interest to your nails without too much extra time or effort.
View this post on Instagram
Color Tipped manicures are a great way to add some color to your style without losing that effortless sophistication .
The BIGGEST nail art trend is definitely retro, wavy designs likes these:

Y2k fashion trends are all the rage right now (just check out my spring fashion trends list here). But why not add some fun patterns or y2k inspired nail art as well!
I love these nail stickers for an easy way to spice up your at-home mani.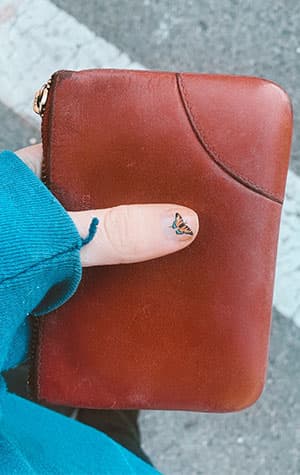 Or try these colors to be 2021 nail approved. ( you can even do each nail a different color for a fun way to switch it up)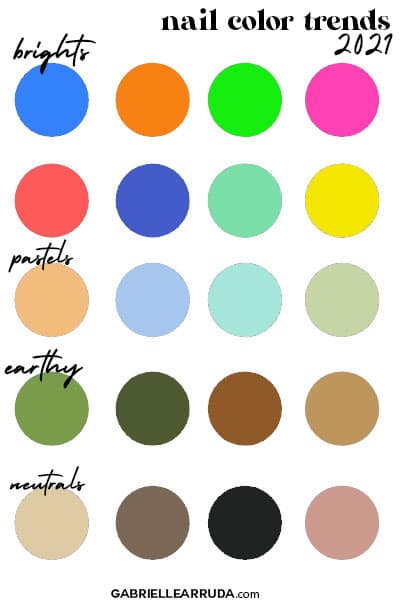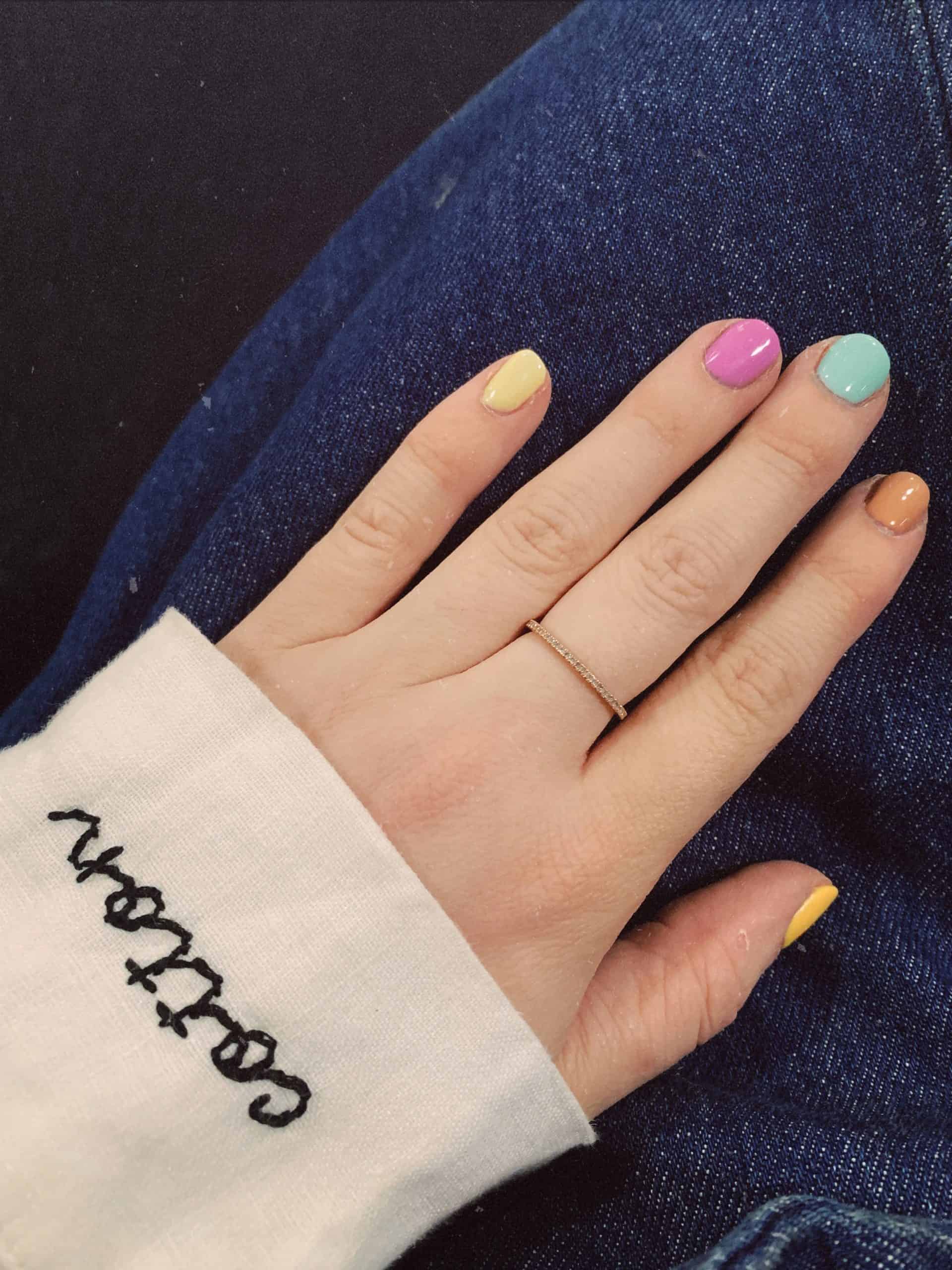 Nail Shape Trends
For nail shapes in 2021, we are seeing a lot of almond shapes, coffin shapes, and some stiletto. Longer nails are definitely a popular option.
Hair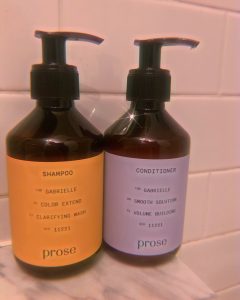 Ok, one of my friends recommended this to my other friend, and after they BOTH loved it, I had to try it. It is a custom shampoo and conditioner made specifically for your hair woes and so far I give it two thumbs up.
The company is called Prose, and you can start your quiz/consultation here.
They ask you some very in-depth questions about your lifestyle, hair issues, and hair tendencies to create a custom shampoo and conditioner for you. You can also opt for a hair mask if you're a goddess who has time for that.
I never realized how much tailoring can go into a shampoo, how good it could smell, and how it ACTUALLY worked to calm my frizziness while simultaneously avoiding oily roots.
And if you need more hair inspiration, check out all the hair accessories trending for 2021, here.
Curtain Bangs
We can thank Matilda Djerf and tiktok for making everyone want curtain bangs in 2021.
This retro hairstyle is making a comeback. And big voluminous waves using rollers like these, are also a big beauty hit this year.
---
Start narrowing down your makeup look for 2021 by experimenting with all these fun, flirty beauty trends this season.
Now, go get your glow on.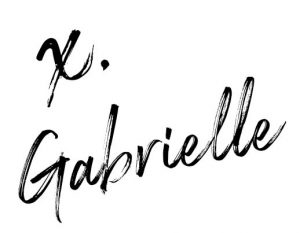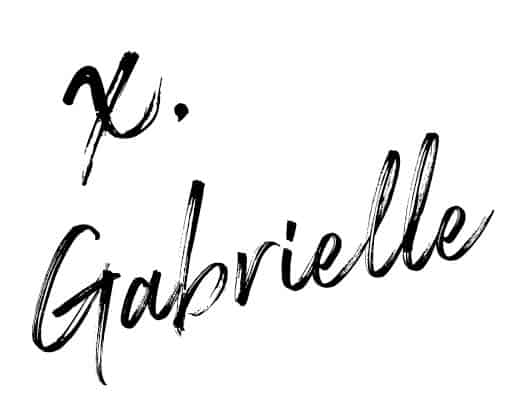 Subscribe to my newsletter for all the extra content, video messages, and a direct way to ask me any of your questions!
And pin this, so you can tell anyone who questions your lack of contouring that it is in fact, ok.