Black jeans are a staple, I really shouldn't have to convince you of this. And this will be the case in 2020 too, so get on these 6 black jean outfits already!
We've all been salivating over their ease and chicness since day one. Now, black jeans (and all jeans) have certainly gone through evolutionary phases like all trends.
The ever so popular black skinny jean, made famous by emo rockers everywhere, has since had its fall from grace. And the oh-so-chic option of pairing a long cardigan over skinny jeans with knee-high boots, has also had its heyday and since been retired.
Now, if you're thinking to yourself, OH GOSH, I just wore that outfit last week… That is ok. But, black jeans are not going away anytime soon, so consider these 6 new outfits with black jeans instead.
And if you want to know what jeans are especially trendy this season, here you go- 3 jean trends this season. And for even more denim inspiration, check out my pinterest board.
For these styles, I used a slightly tapered, loose-fit Re-Done pair of jeans.

I also suggest a straight leg jean as well.

You can certainly play around with what style jeans you prefer, however, I find this pair of jeans especially flexible and the silhouette is definitely trending.
For my exact jeans click HERE.
** we may earn a commission from you clinking the links in this post at no additional cost to you, for the full affiliate policy, click here.
To be clear, the super skin-tight skinny jean will still be around. But its styling has just evolved. And if you are set on the skinny jean being YOUR jean, well then feel free to use it in place of the style of jeans I'm wearing in these examples.
If you want to challenge yourself and improve your fashion, take the 10 day- guided fashion challenge. It will push you outside your fashion choices and help you hone your personal style!
[eltdf_button size="" type="" text="Join the fashion challenge!" custom_class="" icon_pack="font_awesome" fa_icon="" link="https://gabriellearruda.com/10-day-fashion-challenge/" target="_self" color="" hover_color="" background_color="" hover_background_color="" border_color="" hover_border_color="" font_size="" font_weight="" margin=""]
Black Jeans Outfit Number 1
Black Jeans, fitted tee, trench, Boots
So this is a classic look and can even take you into the business casual realm if you choose your pieces selectively. For business-casual make sure the tee or sweater you choose is not skin tight, but also not overwhelmingly baggy. The goal here is to have a balanced look by ensuring both the jeans and the tee/sweater are loose enough to identify your figure, but not so tight you can see any part specifically.
The trench adds a bit of a classic statement, and if you want to take this look outside the workplace feel free to add a statement, pattern, or colored trench as an option.
The leopard on my trench still allows it to be business casual, since the color tone is neutral, and the animal print is relegated to only certain sections.
When pairing boots with this black jeans outfit, you want to avoid showing too much ankle/calf skin. If you are cuffing your jeans, opt for a boot that goes to the cuff, or just under. I choose to go with a knee-high boot because I like the proportions when you take the trench off, and jeans tucked into boots will continue to trend for 2020.
If you are pairing heels with this look, opt for heels that don't draw attention to the ankle. You don't want to add too much emphasis on this body part for this look. Opt for a simple strap or a more toe-oriented shoe. Avoid bows on the ankle, ruffles, or elaborate buckles on the ankles, as this would detract from the outfit and draw too much attention.
Black Jeans Outfit Number 2
Black jeans, leather shirt, Boots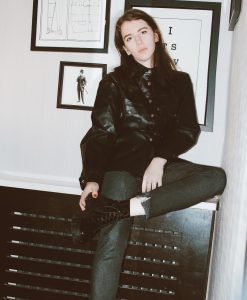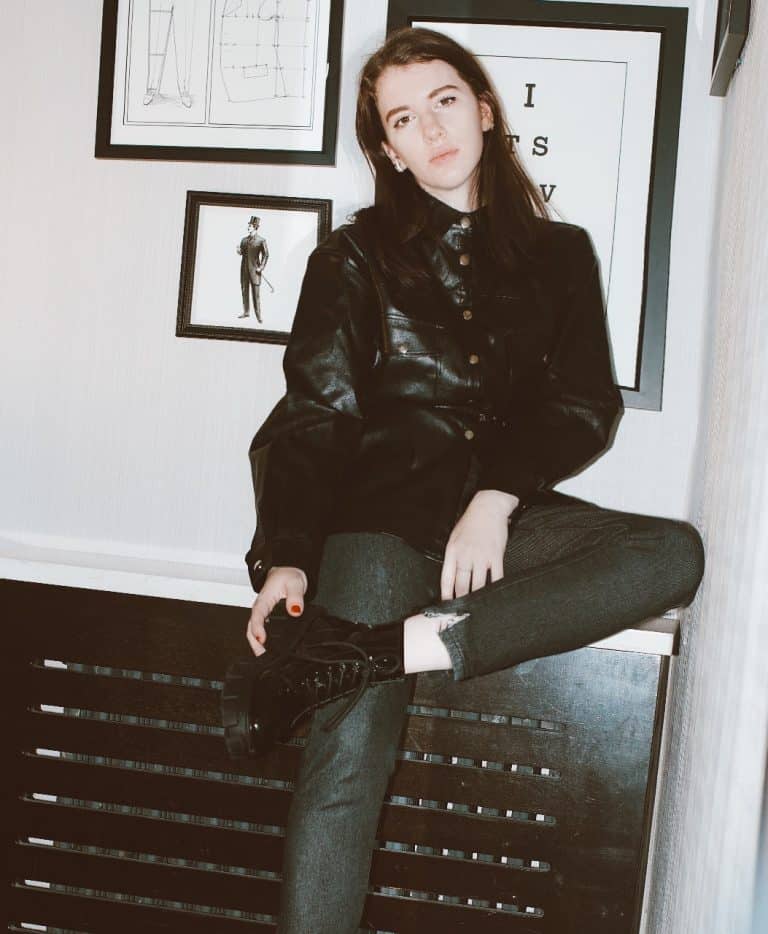 This is a great look for a weekend. I personally wore it out for a museum day and not only was it comfortable, but it was instantly chic with little effort.
Monochrome is a great option for when you need to look chic and do it quickly. Check out this post for how to do monochrome fashion easily.
The jeans in this look add a slightly more fitted element to the look, while the combat boots and leather shirt add a bit more masculine vibes.
Adding the belt to visualize the waist better, allows all four elements to balance each other out.
Adding a "statement" piece like a leather shirt is easier to pull off than you think. Keep the color palette simple, the texture is starring role in this ensemble.
Since this specific leather shirt has a high collar, I opted for no accessories. The statement in the leather is already there, and I found them unnecessary for a day trip.
However, if you want to wear a look like this out at night, simply add heeled boots instead of combat boots. And try adding a glitzy statement earrings, like these.

Black Jeans Outfit Number 3
Black Jeans, White Men's Blouse, Boots
A white men's blouse is surprisingly versatile. I have two in my closet and I am finding myself constantly reaching for them to get the perfect masculine, feminine vibe.
This look is easy, comfortable, and perfect for almost any setting. You can take it to work, to dinner, and even brunch.
If you want to wear this out on the town, try adding a fun pair of earrings to compliment the casual, sophistication of this look.

Black Jeans Outfit Number 4
Black Jeans, Oversized Blazer, Loose Tee Shirt, Heels
This is one of my favorite weekend looks. It is comfortable enough to wear to almost any outing, and yet trendy and chic.
And if you haven't tried the oversized blazer trend, check out this post and supplemental video for how to do it easily.
I find for this look a loose tee-shirt works best. It allows the upper portion of your body ( waist and up) to be a bit more relaxed in conjunction with the oversized blazer. And the more fitted jeans and heels add a feminine touch to the overall vibe).
For accessories, I tend to keep this look neutral. I love the multi-pierced ears, and if you do too you should check out my post on how to get that Maria Tash look for less.
At most, I would add a simple chain link, or pearl necklace to this look. Here are some examples:

Black Jeans Outfit Number 5
Black Jeans, Oversized Sweater/Sweatshirt, Heels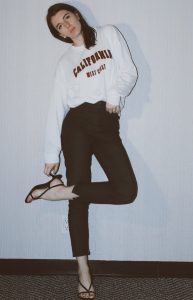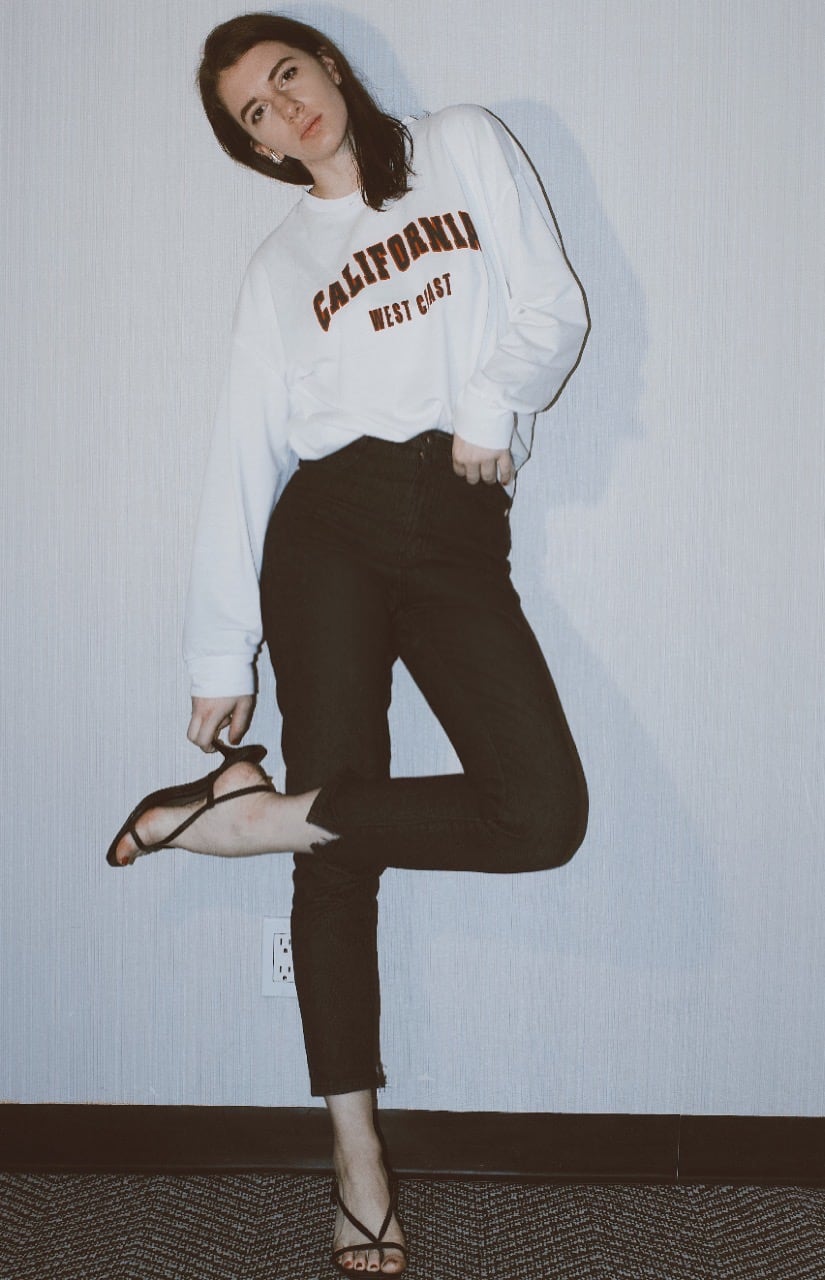 This is a classic black jean ensemble. You really can't go wrong with an oversized sweater and black jeans.
When tucking in your oversized sweater I suggest you tuck only the front portion of your sweater into your jeans.
If your sweater is extra long, you can tuck the bottom front hem into the bottom portion of your bra. But, this only works for sweaters that are very long. I would avoid showing your stomach with this look.
Heels with this look dress the casual vibes up a bit. However, you could also pair this look with Dr. Martens, chunky boots, platform sneakers, or even a chic flat.

Black Jeans Outfit Number 6
Black Jeans, Crop Top, Sneakers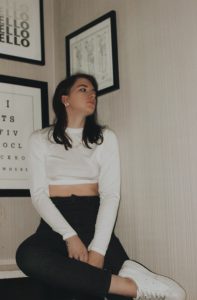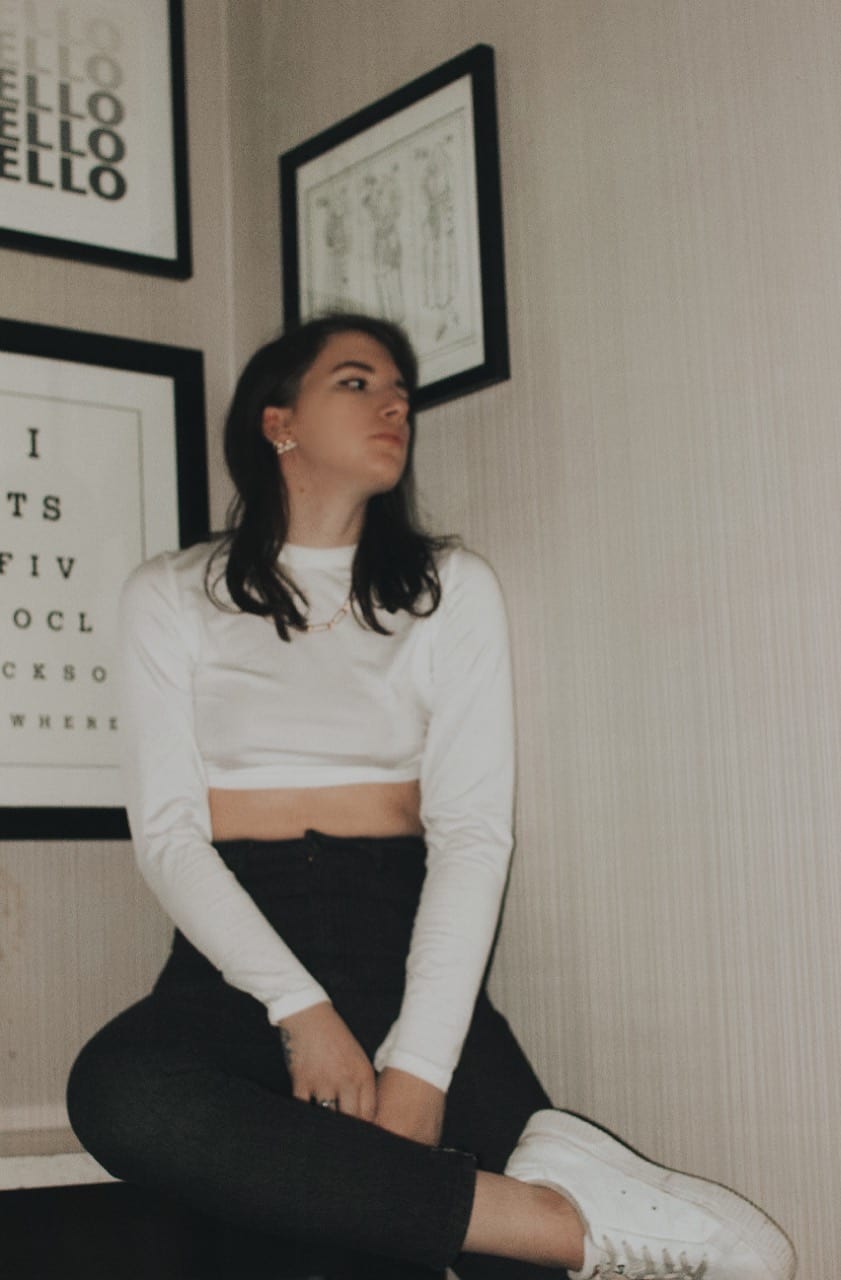 This look is great for day to night, especially on the weekends.

The crop top makes it stylish but a bit sexier.
I chose platform sneakers to give me a bit more height so that it can function for a night event without being too casual.
However, you could also pair it with a fun square toe boot, and make it equally night time appropriate.
I love this option for a casual date. It shows off your body without being overt and it gives off a low-maintenance vibe. Plus, no matter what you are doing on your date, chances are you will be able to participate fully.

+
Black jeans are such a staple and if you want to stay up to date and on-trend with them for 2020 I suggest you try out these looks ASAP.
Did I miss anything? Comment if you have any other ideas for black jean outfits.
And be sure to sign up for my newsletter. I've started sending out video newsletters that are not to be missed. Also, if you're on my list you can email me directly for advice or fashion queries!
Go and try these black jeans outfits for 2020, you will kill it!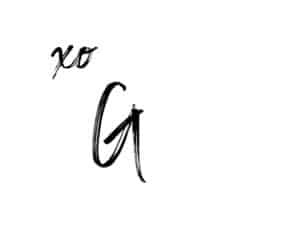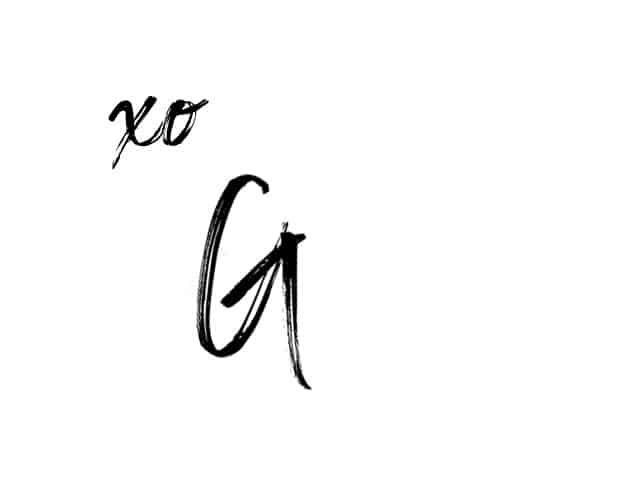 Pin this for reference