Bold Blue Beauty: How To Rock Blue Eyeliner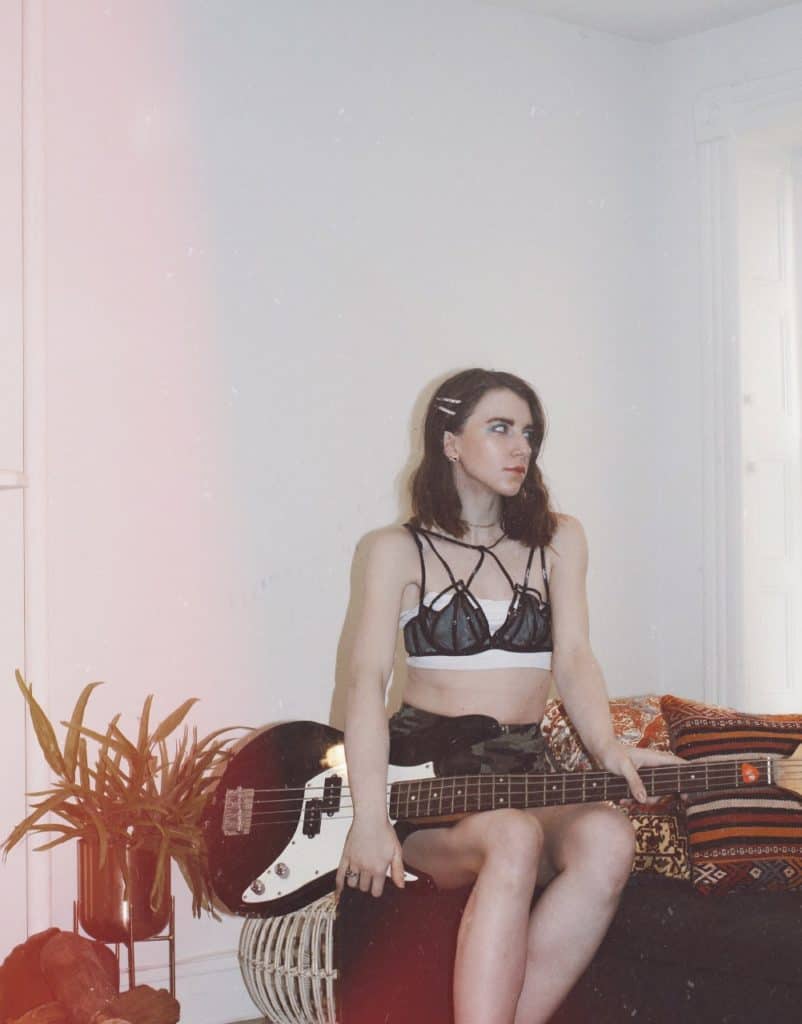 So this bold blue beauty trend has been cropping up everywhere. From the runways to magazine covers, colored eyeliner is officially a thing for the masses. And more specifically, blue eyeliner is really making its' mark.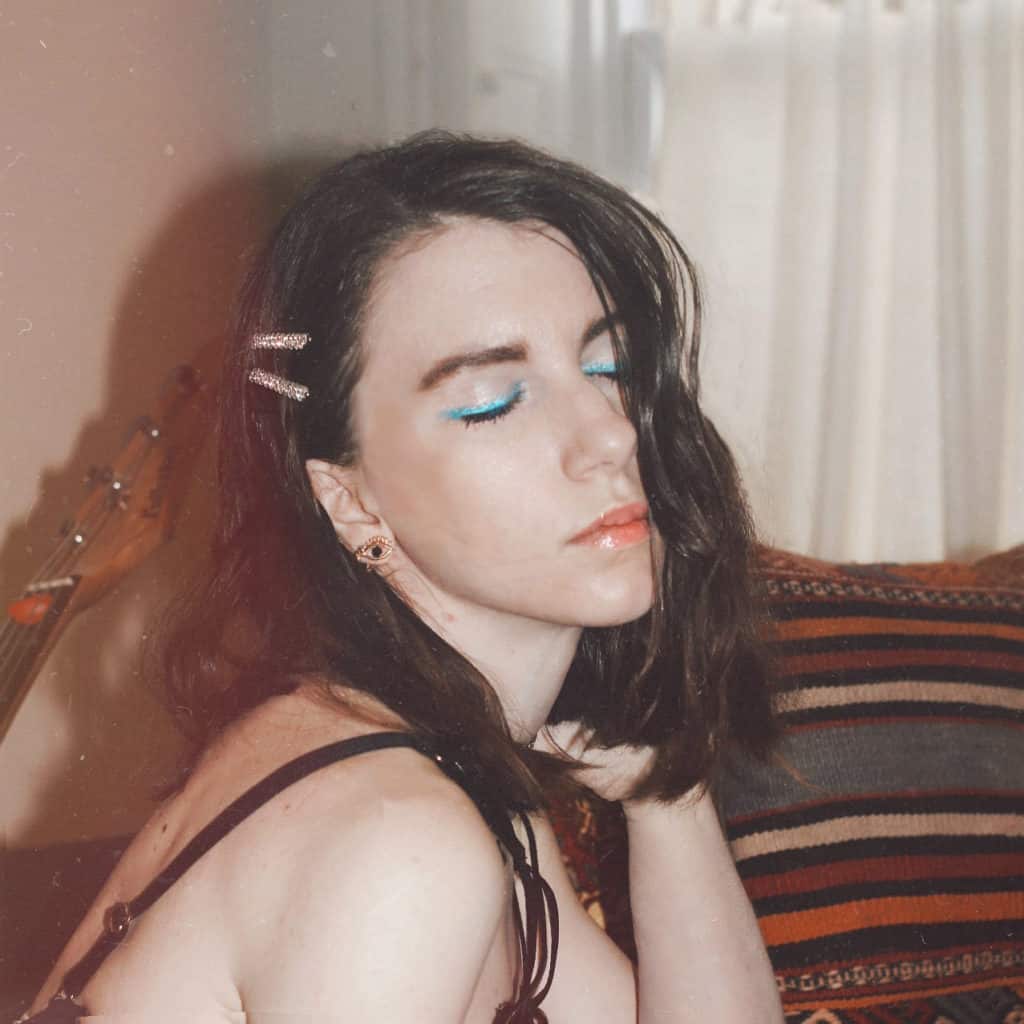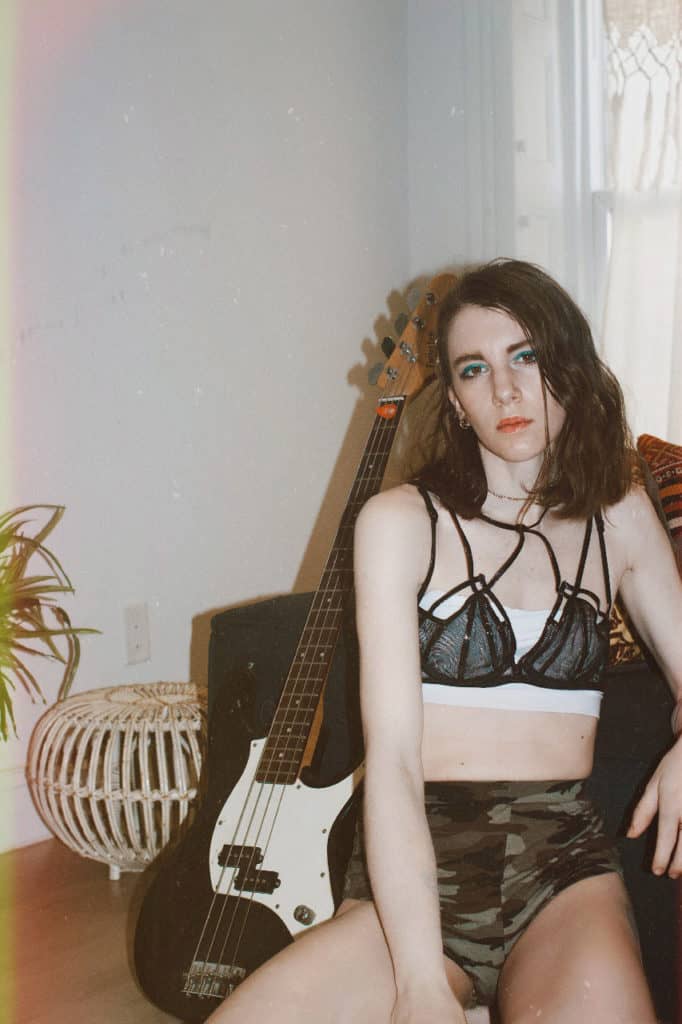 ** we may earn a commission from you clinking the links in this post at no additional cost to you, for the full affiliate policy, click here. 
Here's how to get this beautiful bold eye and let it shine.
1. Set up a minimal foundation 
Add a tinted moisturizer for basic coverage but no heavy foundations or contouring work best with this look.
I used First Aid Beauty tinted moisturizer. It's light and gives you a dewy finish which allows your skin to compliment the bold eye. We all want flawless skin that enables us to skip a heavy foundation or a labor-intensive beauty routine. Check out this post for how I improved my skin and am no able to go makeup-free whenever I want. 
2. A little drama goes a long way.
Don't go crazy with blushes and highlighters.  The cheekbone is so close to the eye so they will compete for attention and you will end up with a look that screams 80's. Nothing wrong with the '80s, the '80s are back and better than ever, but the full-face heavy-handed makeup is not what we are going for here.
We are trying to get a flawless skin feel with a bold eye.
3. Keep the rest neutral 
I stick with a neutral shine on my lips- something like Glossier's balm dot com is perfect for this.
For me, I don't think any shadow is necessary when you have such a bold eye. Dab a bit of highlighter if you want minimal shine or coverage without competing for attention.
4. Let your blue eyeliner shine
I used Marc Jacobs Highliner Gel Eye Crayon in teal with silver glitter for this look.  But you can find a budget version here.
I have personally used both and they both achieve this look well. It simply depends on your budget and preference.  The budget version has a little less staying power, but for the money, it is a great buy.
When Applying this eyeliner, pull the corner of your eye out to create a taught base.
Next, Start in the middle of your eye and go out. When applying eyeliner (nonliquid) the heaviest line should be at the peak of the eyelid and then slowly bolden as you wing out. And depending on whether you want a winged or square finish, the shape will change.
Next, fill in from the corner of your eye to the middle arch (where you started).
This technique was taught to me by a very established make-up artist and she said this is her trick to get a smooth line and make sure the most dramatic point is at the middle to edge arc, and not a ton of product in the inner eye.  We want a gradual look here, so trying to get it in one fell swoop can create an uneven line. With this method, you can avoid most of the product ending up in the crease of your eye and your pencil or liner dying out by the wing.
Remember to:
So- this trend can be applied to a variety of colored pencils. I chose blue because I think it looks amazing on all skin and eye color combinations and REALLY adds a boldness to your simple makeup days. And if you want to know more about beauty trends for 2020, click here. 
You can add a touch of mascara just to make your lashes have some definition but I prefer letting your brows and liner speak the loudest with this look.  Not only is this the current beauty trend, but the lashes kind of compete with the liner if they are heavily done. It also obscures the beautiful shape of blue you just created.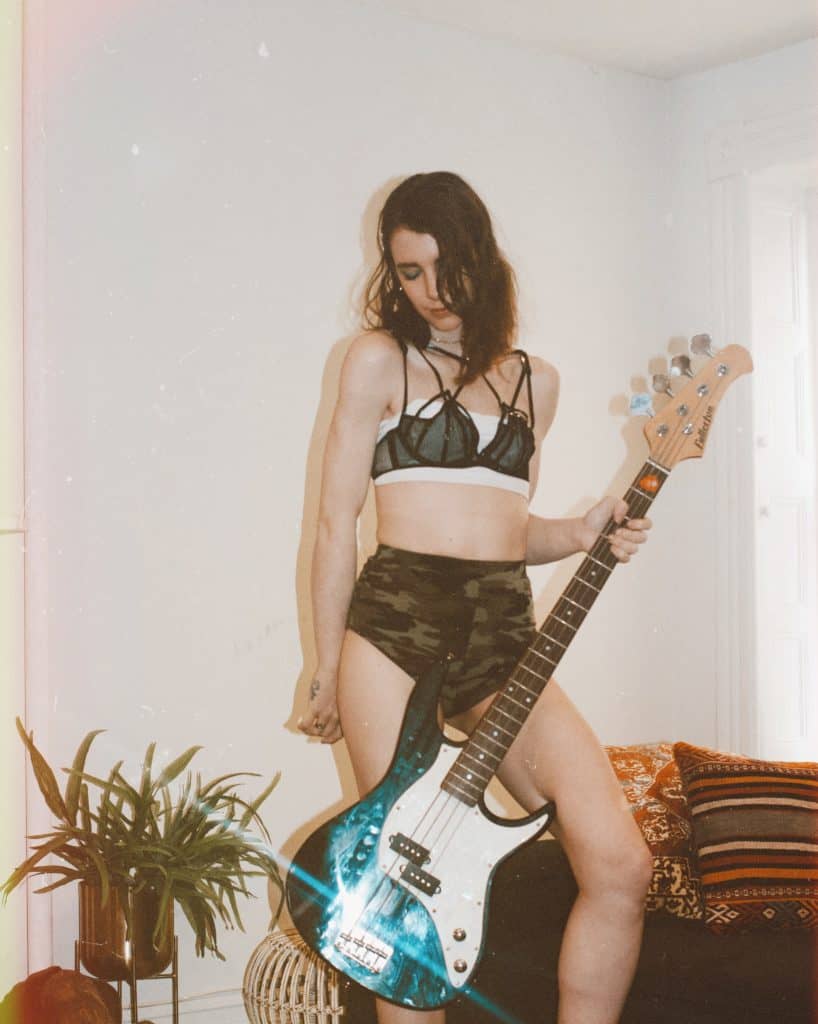 Want to keep up with fashion trends but don't have the budget to spend thousands on designer pieces? Check my 2020 designer dupe guide for some of the hottest fashion pieces out there at affordable prices.  (note these are NOT replicas or fakes, but instead bear a striking resemblance to their designer counterpart). 
I need the designer dupe guide!
What should I wear with such a bold eyeliner?
The bold blue eyeliner trend is the focus of your look with such a strong color. You can either keep your outfit simple and let the eyeliner take center stage, or you can lean into the look and really dress up. 
Here are 14 ways to style a white tee, which would look great with blue eyeliner.  Simple and classic outfits, with a touch of electric blue. 
Or, you could embrace the drama of the blue eyeliner and wear a more eye-catching silhouette. Check out these fun summer outfits here. 

Adding a detail like blue eyeliner to your look is not only extremely eye-catching (obviously), but it also makes your outfit feel more complete. Adding a finishing touch like this to your look makes the outfit appear finished and put-together. It looks like you put effort into your appearance, even if it only took a few extra minutes. 
Don't skip these details, they can make or break your beauty look.  
Now, go be fabulous with your bold blue eyeliner look.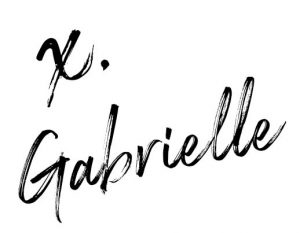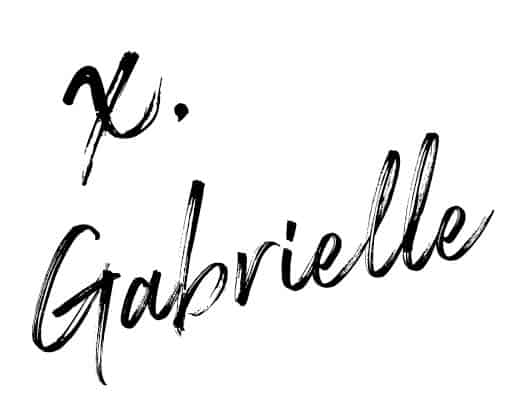 Pin this for reference so you always have an easy way to spice up your outfit.