Coordinated sets have been trending all summer. They are easy, full looks that manage to be chic and take away the stress of getting dress. So who wouldn't want to try this look? But, how do you make co-ordinated sets for fall, work?
The reality is that coordinated sets have been around in the form of suits forever. And now, they are taking it even one step further with 3 piece co-ordinated sets.
we may earn a commission from you clicking a link in this post, at no additional cost to you. full affiliate policy.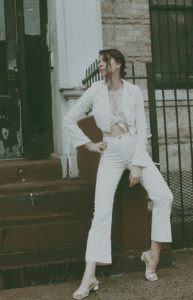 This one, specifically, is by a brand that is so incredibly popular right now. Orseund Iris has been the it girl brand. They create unique silhouettes that are modern evolutions of classics with delicate, and well thought out details. They have a fashionable approach but still don't lose their sexiness.
It is a brand you should check out immediately. For more info on the brand, click here.
They have made some of my favorite pieces over the past year, and this set is no exception.
So why are co-ordinated sets for fall something you should be trying, or at least dabbling with?
The silhouette of this set is really unlike any suit out there. It's modern, it's sexy, and yet it isn't overt. It shows some skin, in its current styling, but can transition into colder weather easily.
The three pieces look fantastic together, but you've also invested in three amazing individual pieces as well.
This is a suit that is made for an entrepreneur who wants to identify themselves as fashionable. You may be saying, well bralette tops don't work in my workplace. But, it really is easy enough to switch it out for a silk cami or even a white tee shirt or turtleneck and instantly make this suit work appropriate.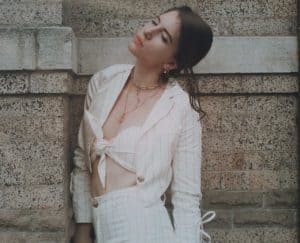 The structure of this co-ordinated set is what is compelling; the style, the modern approach to female suiting.
We all have that horrible "female suit" that gets attached to the poor midwestern, corporate gal who works a 9-5. Well, she doesn't have to wear that ill-fitting, bulky suit, and neither do you!
Fashion is powerful, and it can be hard to look sleek and professional. This outfit is great for going out, for brunch, but it can also be modified for the work world.
That flexibility is rare within an outfit.
It is also an outfit that commands attention. The silhouette is strong and modern. When you put it on, you look put together. So why wouldn't you at least try this out? But, if this look isn't for you, check out my style sections for other trends, here.
So what styling pieces should you wear with your co-ordinated suit?
Well, the other trend that won't be going away anytime soon is square toe shoes. [ how to wear square toe shoes: it's really easy}
If the sun is shining, opt for a square toe sandal. The square toe sandal does not even have to have a heel that is high in height. They look great in every form, so find the square toe shoe that works for your feet and that you can walk in easily.
For Fall, try a square toe boot. The square toe is going to be trending through fall and most likely into winter. So it's time to invest in a pair.
The great part about trends, and finding an iteration that works for you is that trends are cyclical in nature. So, I bought a pair of Celine square toe boots a few years back, and look what's popular again. In fact, they are so well designed that I continued to wear them over the years with the right looks.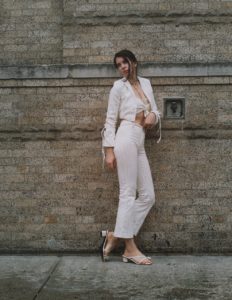 Investing in a piece that YOU love, not just for the sake of the trend is what will separate out something that finds a home in the back of your closet versus what gets worn consistently and makes you feel good.
If you struggle with adopting trends and finding your personal style- then I can help.

Check out my FREE style guide, by signing up for it below. It will be sent directly to you and has 8 actionable steps (it's like 17 pages total)- to help you pinpoint, evolve, and find yourself through fashion.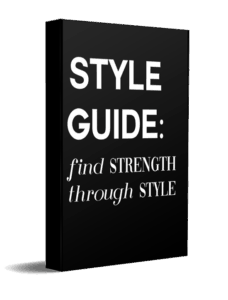 So- what is important to keep in mind for wearing co-ordinated sets for fall?
Suits/Sets create a very put-together look. Even when the air on a more sexy iteration, like the one I'm wearing- your jewelry has to be focused.

Do not add too many pieces. Try to focus on one accessory to add… Whether that be a pair of statement earrings or layered gold necklaces- you can't do both (or all).

When you try to add to many accessory focal points you will inevitably age your look, and date your look.

It will also look cluttered.

Let the suit shine, and add ONE detail to heighten the depth of your look.
Remember that you have invested in multiple pieces. Don't be afraid to try them with other things. This jacket would look great with jeans, and those pants would be great with a sweater.

The possibilities are endless, don't get boxed in.
Always try a suit on.

Suits and Sets are about fit and proportion. This specific set has very flattering proportions, but, it may not be for everything since the jacket is so cropped. Equally important when buying any kind of set, you must keep in mind the pattern of the fabric (if there is one) and where it hits on your body. This is the key to not getting a frumpy look.
Dress it up, dress it down.

Similar to tip 2- but taking it one step further.

The way I've worn this 3 piece set- in its original styling- is appropriate for many outings when accessorized appropriately.

Don't limit

suits to the workplace, don't limit "sets" to outside the workplace. It is all about what pieces you add. Going out? Add a smaller size bag.

Going to work, Try adding a t-shirt under the bralette. Yes, you heard me correctly. Tee shirts under a bralette top is a great way to make it more modest.

And it is a very stylish way to layer.
Check the fabric with your undergarments. This, more fitted suit/set, required seamless underwear or else it would have shown the lines of my bra/underwear.

Having underwear lines show is the quickest way to look unkept, and not stylish.

It looks like you didn't care.

Heaving suiting will not have this problem. But, to keep a more fitted, and structured look, a lot of companies use light-weight suiting. So, just try it on with your underwear and check the mirror before you leave the house.

It avoids an embarrassment (especially with light-colored sets).
You are bound to see more suits and coordinated sets crawling into fall.

Trends don't disappear after one season, they evolve and find more weather-appropriate iterations. So if you missed it during summer, now is your time to try it. And if you loved co-ordinated sets in summer, here's your guide to transition them into fall.
To shop this co-ordinated set, click here.
Suit up with co-ordinated sets for fall!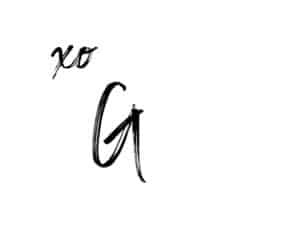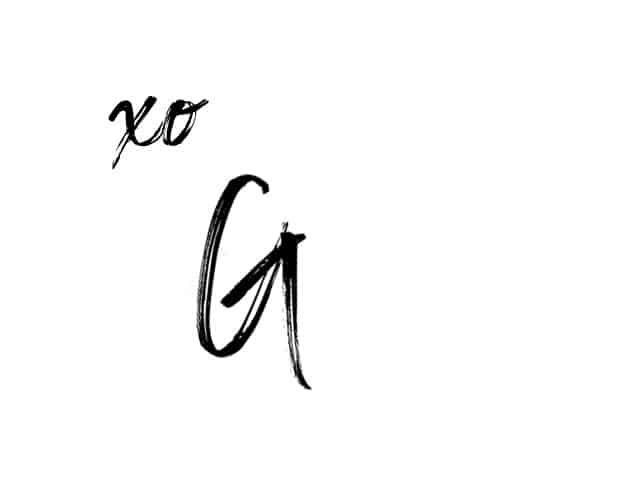 P.S. Be sure to PIN this, so you can refer back to it!