I totally respect and believe that fashion should be unique and your own personal superpower. That being said there are some major fashion mistakes that will make even the chicest, most sophisticated style look tacky.
You know, the kind of mistakes you might only realize years later given some hindsight and style evolution. I'm not going to bring up the clothes you wore as a teen… In fact, I'll call myself out and say I used to dress incredibly tacky and my youthful fashion indiscretions were not because of my style, but because I fell victim to these fashion mistakes.
So let's help you avoid these fashion pitfalls, and avoid ever looking tacky, agreed?
12 Fashion Mistakes that are making you look tacky
1. Showing too much skin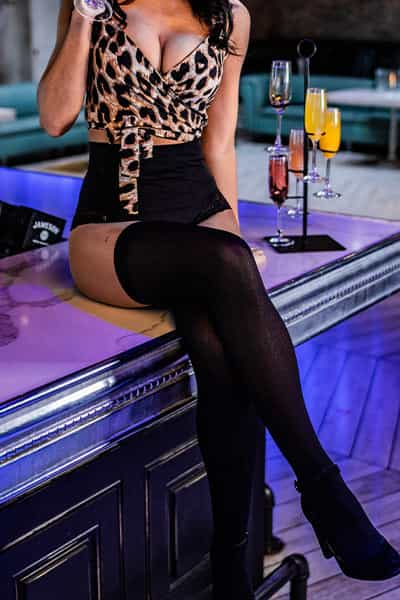 I totally embrace the right for any person to show some skin and feel sexy, but there is a fine line between looking sexy and showing too much skin. Take it from my rebellious fashion days, it is easy to fall victim to this fashion mistake.
The easiest way to combat this tacky fashion look is by not combining two skin-revealing or body-conscious articles.
So if you opt for a plunging top, pair it with a more relaxed pair of jeans or trousers. This will keep the focus on the plunging top, and allow it to shine.
The more different the categories ( skin-revealing top, with baggy trousers) the more this balance will be easily achieved.
2. Completely forgetting comfort
As a fellow high-heel lover I know it can be so tempting to rock 6 in heels at all times. But you have to pay attention to the level of maintenance an outfit requires, and where that outfit is going.
A pair of sky high heels for a gala event that will involve a taxi both ways- perfectly ok. However, sky high heels, with tight jeans, and a complicated blouse to a park outing is a firm no.
This is about looking polished and in control. The more tugging, fashion tape, or sucking in an outfit requires the more potential it has to look sloppy or tacky quickly.
Pay attention to where you are going in the outfit, and dress for the event. You can absolutely add some trendiness or drama to your look, just make sure you're not sacrificing too much comfort or wearability.
The constant clothing adjustment, or wobbling in heels will make you look tacky in an instant.
3. Ill-fitting clothes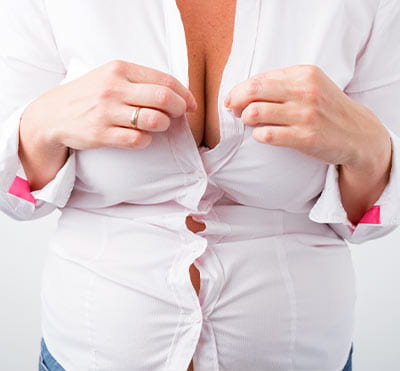 Speaking of clothing adjustment… Ill-fitting clothes are a fashion mistake that we sometimes don't even realize we are making.
Your favorite style icons look great in whatever they wear because those clothes have been tailored specifically for their bodies. Now, I'm not suggesting you have a full-time tailor on call, but you should pay attention to how your clothes are fitting.
If you have to suck-in to button those jeans, or you get a lot of ripples in the jeans across your waist those pants are not for you!

There are certainly chic ways to wear both fitted and oversized clothing, but the first part to master is getting things to fit the way you want and expect. You must look at the entire fit of a garment, and evaluate where it looks good or where it is failing.
For instance, a lot of people assume a pair of pants fit if they can zip and button them. But if they are making your stomach look bigger, have too many pull lines along your hips, or your waist feels like its pouring out of the top- they don't work!
related: model style made easy
4. Wearing retro clothes that veer into costume territory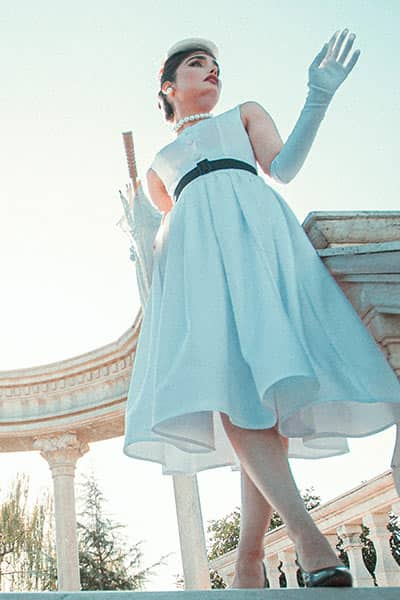 I love a great retro piece, and fully support vintage shopping and thrifting. That being said, it is easy to look tacky if you look like you wearing a costume.
If you like retro or vintage fashion pieces, make sure you are integrating one modern piece into the ensemble. We don't want to look like we stepped off The Brady Bunch because we are wearing a vintage print blouse. Instead, try pairing a vintage print blouse with a modern jean trend to keep the look fresh.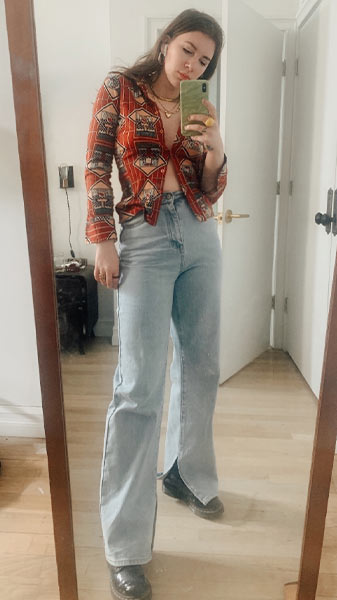 In my outfit above, I am rocking a vintage blouse. However, I've successfully avoided it veering into costume category by pairing it with modern split hem jeans, and jewelry trends that are distinctly 2021.
related: retro blouse trend (like Bella and Emrata)
5. Bra or Underwear showing unintentionally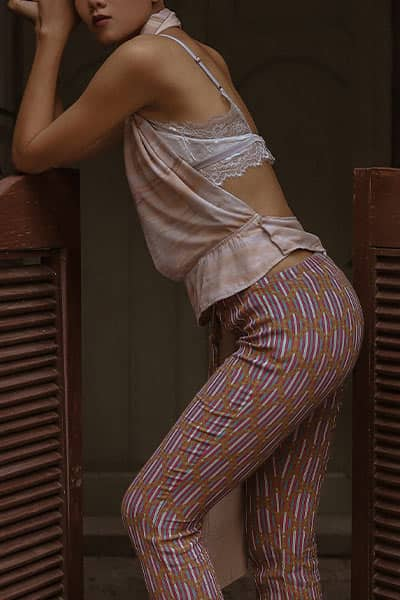 So lingerie as outerwear has been a very popular trend, and I FULLY support the intentional styling of this trend.
However, unintentionally showing panty lines, bra straps, or thongs is where you look instantly tacky.
Not only does it give off sloppy vibes, but it usually speaks to ill-fitting garments or improper undergarment choices.
So before you leave the house, do a bra and underwear check. Can you see massive panty lines through your favorite trousers? Opt for a thong instead. Is your go-to bra showing lines through your thin tank, opt for a supportive undershirt instead.
6. Wearing too much color/print together
Colorblocking, and mixing prints is an amazing fashion skill to have. But it also takes time to learn this skill and when to apply it.
So more often than not, it is wise to gently introduce bright colors and prints into your style. Diving in too fast to these fashion styles will mean some major fashion fails.
For instance wearing a head to toe neon look for a casual lunch with friends will most likely be too loud and not have an outfit focal point.
Mixing prints, similarly, take some exploration and guidance so don't try to mix the two craziest prints you have in your closet just like your favorite fashion influencer. Rather, start by adding print into your style, and then experimenting at home with a few different outfits where you combine pieces you know work well together.
Fashion is a journey and a muscle that needs work. Don't go overboard too fast. That would be like signing up for a marathon when you can't even run a half mile.
7. Too much sparkle/bling
It is true that accessories can make or break an outfit, and are essential to good style. But too much sparkle and bling will automatically send you into the tacky category.
To avoid this fashion mistake, pay attention to where you are wearing this outfit, and pick a focal point to the outfit.
For instance, more bling or sparkle might be totally appropriate for a formal event. But if you are going to hang with friends in the park, having tons of sparkle won't fit.
Also, you need to be aware of your outfits focal point. The pants in the below image are very sparkly, however they work for the outfit because they are the focal point of the outfit. All other items paired with these sparkly pants are casual in nature, so it makes the outfit more appropriate for "everyday". And it allows the pants to have the spotlight without competing with other blingy pieces.
8. Holding on to outdated trends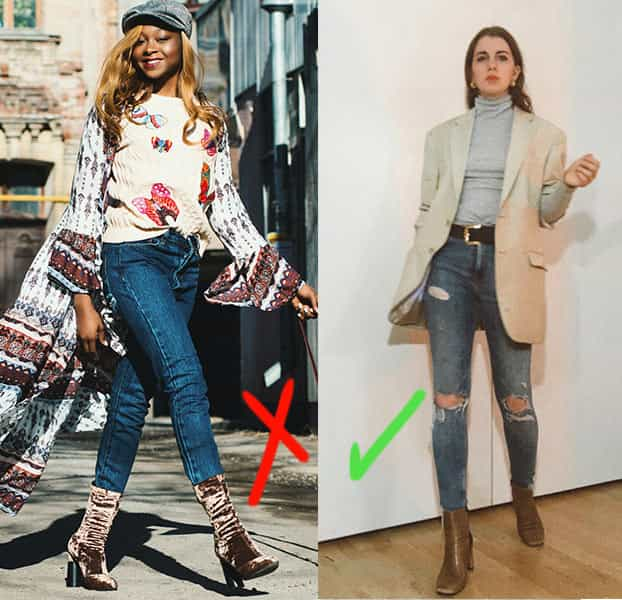 Nothing will make you look tacky faster than holding on too tightly to old fashion trends. Trends evolve, and you need to bring your favorites to the current year.
So if you love skinny jeans, but the latest fashion trends are dictating skinny jeans are out, then you need to make sure if you wear skinny jeans you are making them modern. Don't hang on to outfits that worked for you years ago and assume you don't need to tweak them ever again.
Be sure to re-evaluate trends each year, and modernize ones you love.
9. Clashing Prints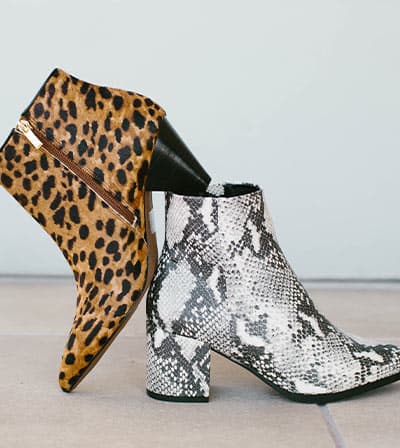 Some prints just don't go together well. It's not a hard a fast rule, some fashion icons can pull just about anything off. But, they also have a high-paid celebrity stylist making sure the proportions, fit, and accessories are all on point.
So if you don't have that, pay attention to the scales of your prints, and how they work with each other.
Wearing too many prints, or prints that don't vibe together will create an outfit that either looks incredibly tacky, or just "off".
10. Not tweaking a look to your personal style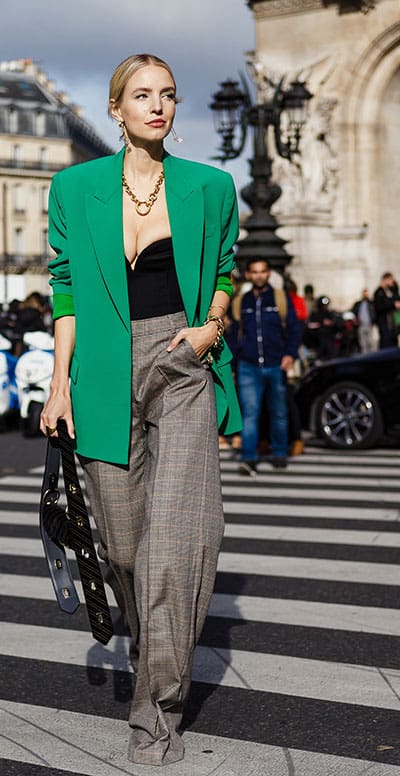 I can't stress this enough but it is key to find your own style! And if you need help finding your style and creating a wardrobe you love (without buying a whole new one)- check out my Craft the Closet of Your Dreams Playbook.
It is great to take inspiration and imitate outfits that you see and love. However, you MIUST make them your own. Copying an outfit exactly and not taking into consideration what you like or what works on your body will lead to haphazard personal style.
So take that great outfit from Emily Ratajkowski and tweak it to fit your coloring, body shape, and style.
11. Ignoring your body, buying the same size in all clothes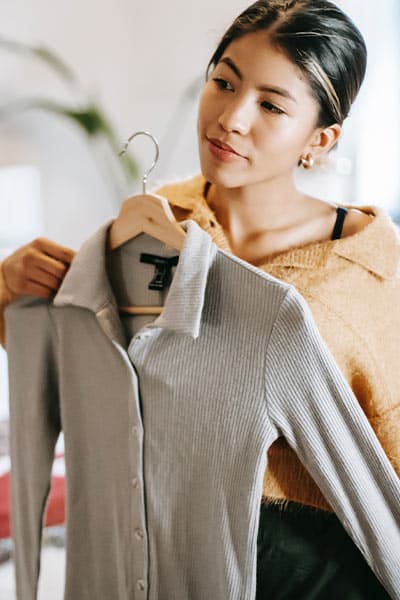 So, you may not realize this but fashion companies all have their own standards for sizing. And as a fashion designer, I can tell you they can be DRASTICALLY different.
Those "small" leggings you get from Lululemon will NOT fit the same as your favorite Old Navy small leggings.
And remember how we discussed ill-fitting clothes and how they are a huge fashion mistake? Well. this is the root cause.
Many times we are purchasing online, or assuming that if I bought one style of Madewell Jeans, that a different pair of jeans by them will fit the same.
This is not true. So try everything on before you commit to keeping/buying them. And don't pay attention to the number on the tag. It is meaningless.
related: how to dress for your body type
12. Not paying attention to the details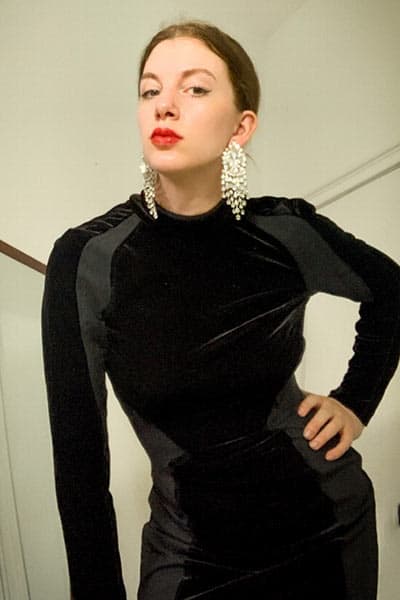 Ever see your favorite model street style photo or favorite influencer wear an outfit and when you try it on, something just isn't right?
You bought the same dress, have the exact pair of heels, but somehow that effortless style isn't coming through? Well, when you don't pay attention to the details of an outfit you will surely make that outfit appear cheap.
Everything from your accessories, jewelry, hairstyle, and even makeup can make or break an outfit. You need to pay attention and add the correct details to your outfit to complete it.
What makes an outfit tacky?
An outfit ends up tacky if you make too many fashion mistakes, or you look unkept. Sloppy details, ill-fitting clothes, and not knowing how to make an outfit your own will all end up as a fashion failure.
Over-doing trends, or not evolving your style will also make an outfit veer into tacky territory.
Balance out how much skin you are showing, make sure the outfit is appropriate for the setting, and that you've made it your own and your outfit won't be tacky.
Your style should be your superpower that makes you feel like any event is a stage for your to shine upon. And that your fashion is ready to help tell the world not only who you are, but where you are going in life.
It's about learning what style you want, and then building a wardrobe to support it. Which is exactly what I teach you to do in the Craft The Closet of Your Dreams Playbook here.
While you're strengthening your fashion instincts and improving your style, you'll want to avoid these fashion mistakes.
Go forth fashion goddess, don't be tacky 😉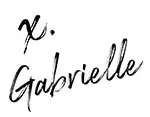 Pin the below image so you don't have to make these AWFUL fashion mistakes again.