Flawless skin- we ALL want it, but how do we get it? I'm here to help you break it down.
There are lots of factors in skin care and believe me I've been a La Mer addict, and tried everything in between. And I've found a few simple tools and ingredients really make all the difference.
Included in this list, is an old rule but a vital one- NEVER go to bed with your makeup on. I know, I've been there. Where I've been cozy in bed and thought that it really can't be doing that much harm. I wore this make up all day, if any is even left on my face, it's probably fine. BUT NO, that's not how it works.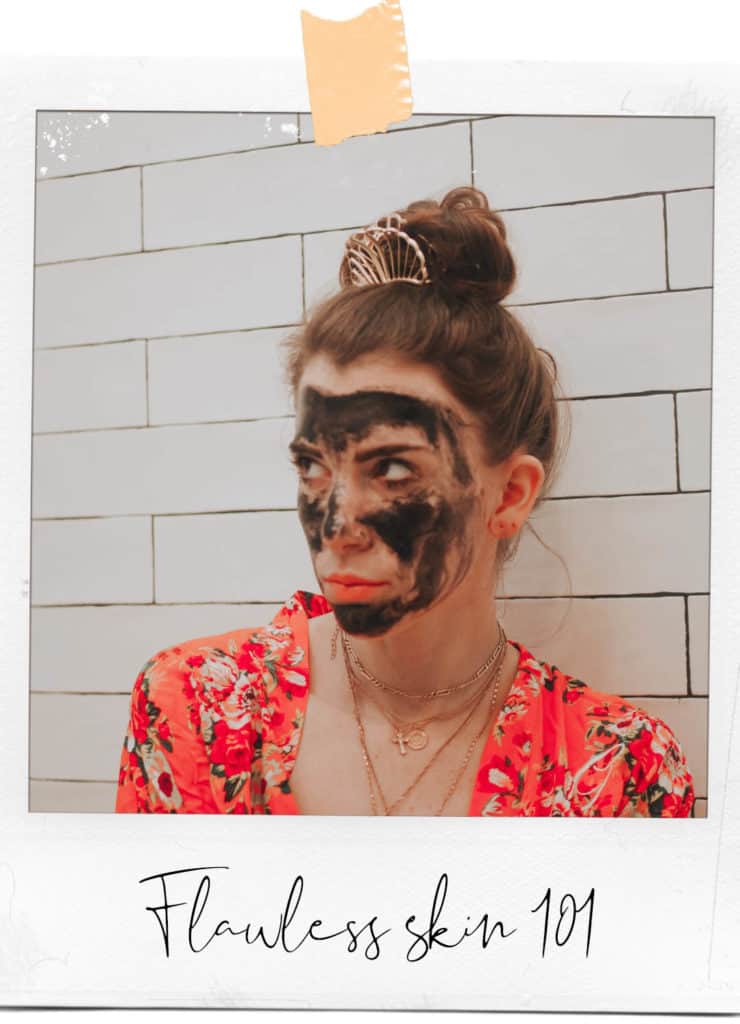 And cue you rolling your eyes and saying well isn't that the most obvious advice I've ever heard. But, saying it and actually doing it are 2 different things. I complained about my skin for months and blamed it on stress, or my period- and certainly those were factor; but the second I religiously (not ever missing a night) took my makeup off, my skin did in fact, vastly improve..
Now, when I say take your makeup off I don't mean with a wipe. Those are fine for when you're on the go or as a pre-wash stage- but they are not a substitution for washing your face.
SO- while we are on this topic- I highly recommend the following product.
** we may earn a commission from you clinking the links in this post at no additional cost to you, for the full affiliate policy, click here.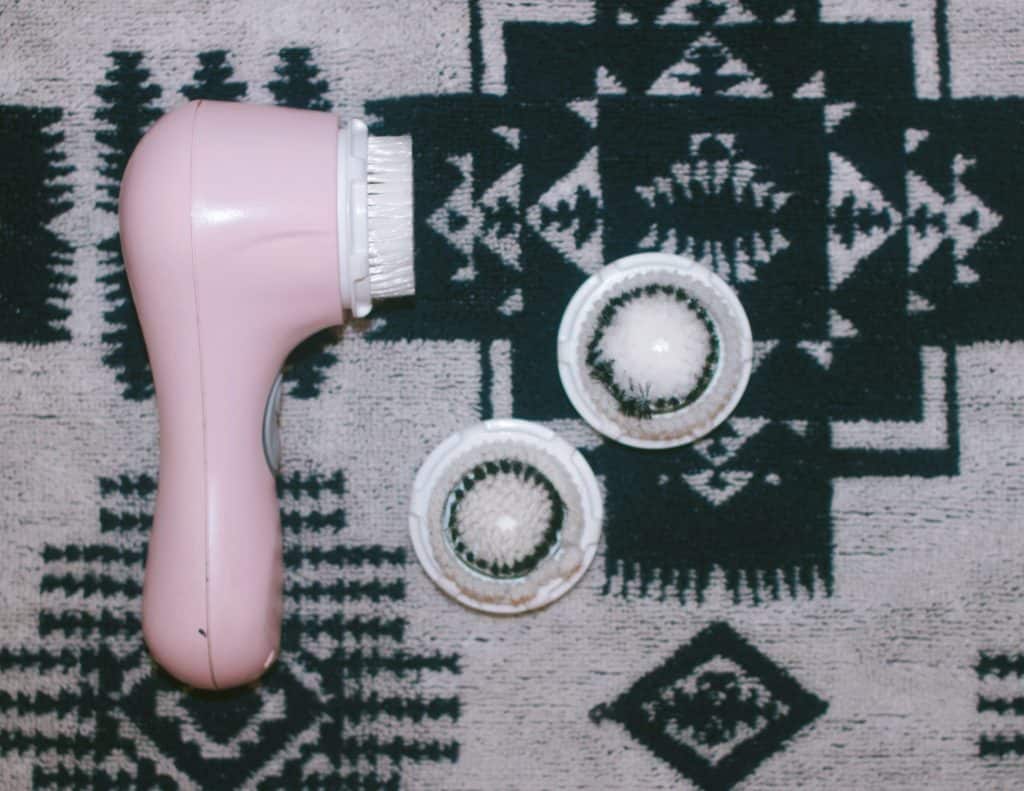 This thing is a god's send. It is gentle enough on my sensitive skin, yet thorough. It is easy to clean, and I use it all the time. I use this only at night- because I want to deep clean my skin and prevent my makeup from clogging my pores overnight.
It is way more effective than a makeup wipe and the self timed shut off lets me know when I have essentially cleaned my entire face properly.
Clarisonic has a face wash you can use with this product, that I like.. However, I've found any general face wash that foams or lathers works well.
You have to be aware that the brushes do wear out over time, but they last between 3-4 months in my experience. And ultimately, using this product will save you tons on expensive creams and masks that try to balance out the harm you've done by not properly cleaning your face.
After I have properly cleaned my face, I splash it with 10 handfuls of water. My mom suggested this when I was a teenager, and it has really been a staple in my face care. Not only is it refreshing, it really helps prep your skin for the next few steps.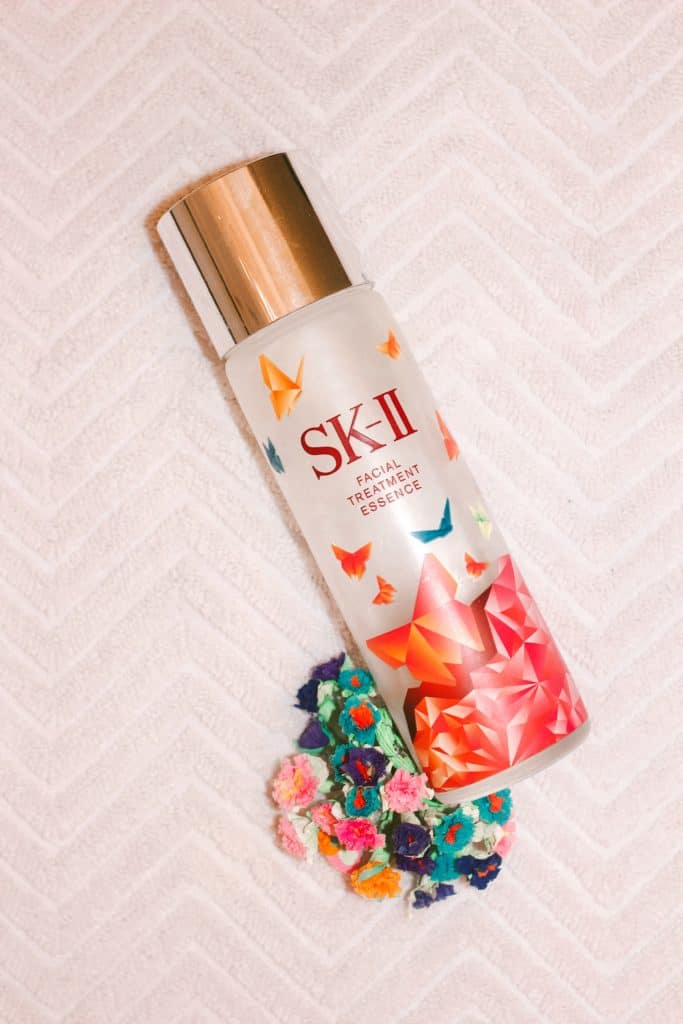 Toner is similar to buffing your face. A lot of people are under the assumption not to use toners because the ones from 90's would burn and sting and they were associated with being too harsh..
But nowadays that is not the case. Toners help balance your skins Ph and deliver nutrients and antioxidants.
This toner is water based and I find for my skin this is crucial. The alcohol based ones are a bit too effective and cause my skin to redden a bit.
Now, if you've never used a toner in your life and your skin is glowing and perfect- you can in fact ignore this step. But since, I feel that maybe applies to 1% of the population, the rest of us 99% should invest in a nice toner that helps balance our freshly cleaned face.
Serums are next. There are tons of different types of serums and this is where your goals and specific skin play a big part in your choice.
Types of serums include (but not limited to) anti aging, hydrating, radiance boosting (dark spots/pores), calming (redness prone skin), and brightening (hyperpigmentation).
The serum I like best if Glossiers Super Pure. Glossier has other serums, but I like this one because it helps calm blemishes and clears up redness. It's perfect for those hormonal shifts and allows your skin to be revived when you've eaten too much junk food.
I used 2-3 drops on it on my skin and let it really absorb into my skin for 30 seconds.
<<<<<< If you use an eye cream, now is the time to apply it >>>>>
Personally, over the years I have used tons of different eye creams.. For me, I found that a good night sleep cured my eye woes, and that eye creams can be started further down the line if need be. But sleep, is my trick for bright and wrinkle free eyes.
Retinol= Flawless Skin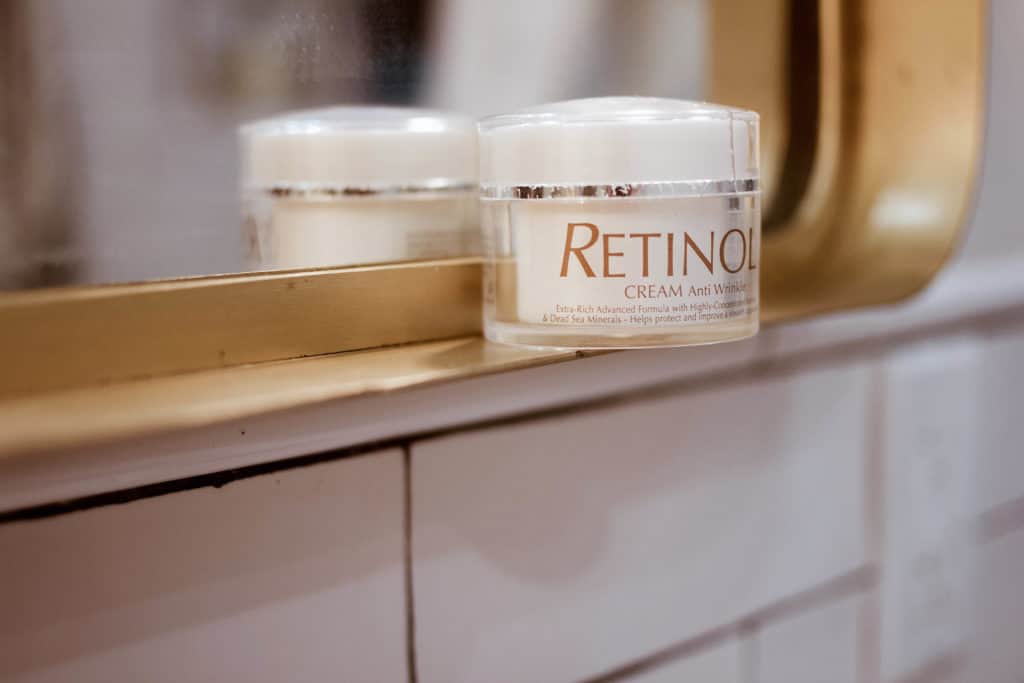 Retinol is THE product. It has tons of studies behinds its effectiveness in deterring and reversing aging skin. Retinol is over the counter, versus its counterpart Tretinoin (if you really need more help to combat sun and skin damage talk to your dermatologist about this).
However, for most of us- OTC retinol is efficient. And it is only to be used at nighttime. If you use retinol during the day it can harm your skin, because it is sensitive to sun, and can actually exacerbate sun damage. So I suggest applying any retinol cream in the evening ONLY.
Retinol is a vitamin A derivative and it breaks down sun damage and fine lines. However it is not a product you keep on your shelf for a year. It is best to be used in the first 3-4 months of purchasing it.
So if you are splurging on La Mer, I prefer the smaller size so that the products function stays in tact.
Unless you are JLO and use it everyday from head to toe, the small size is completely efficient.
However, not everyone can afford to drop 175 on a very small container. There are tons of great inexpensive retinol creams like this one- click here. And I found it to be a wonderful substitute when being more budget conscious.
This also serves as my moisturizer. No matter if you have dry or oily skin, there is a moisturizer out there that you should be using.
You should be applying your moisturizer when your skin is still slightly damp from the serum. Not wet- but slightly damp. I think 30 seconds of serum absorption then moisturizer works best for me.
Moisturizers essentially lock in all the wonderful things you just did to your skin, and that is why this order is so crucial.
BUT-
it should be noted that this is your list of nighttime products. BUT- the best thing you can do for your face overall is to invest in a face sunscreen for the day. And NO, the one in your foundation or tinted moisturizer does not count. I'm talking a face sunscreen that is AT LEAST 30 spf. It should be applied whether it sunny or cloudy. Clouds only act as SPF 4, and that is not enough to save your skin from sun damage. It's a step most people overlook- but this is a duo part to the nighttime routine. For sunscreen I like supergoop face sunscreen.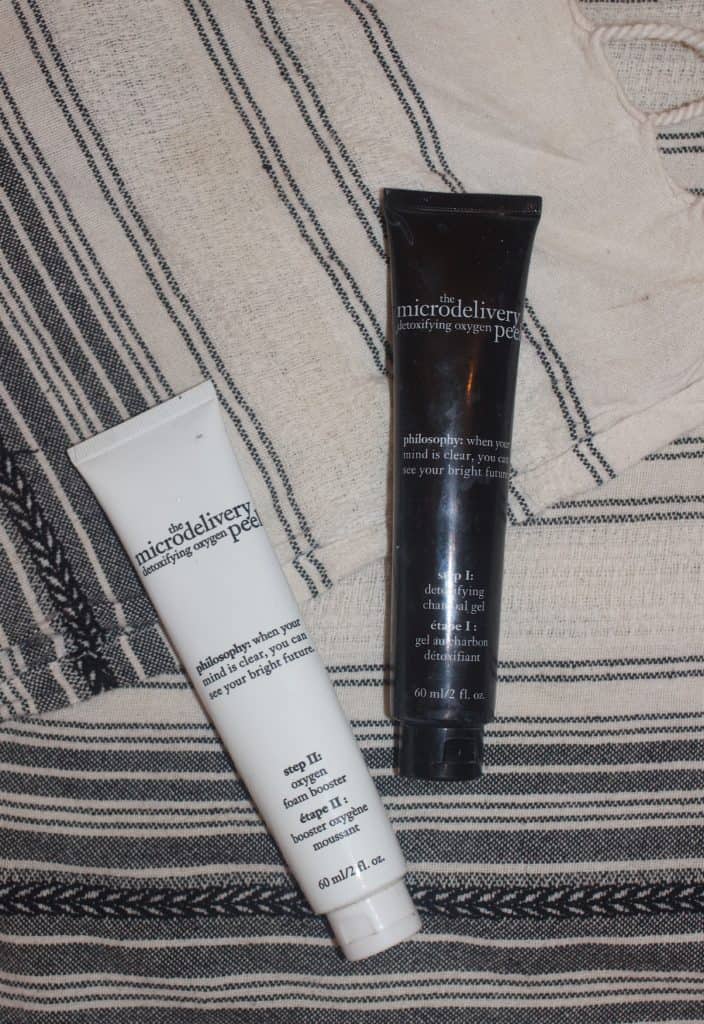 Every two weeks I like to do a charcoal based face mask.. Specifically this one because it does not dry out your face like the peel off ones.
You should not be doing a charcoal mask more than every two weeks because essentially it is stripping away the top layer of your skin. This is great for when you are experiencing blemishes or breakouts but it should not be used too frequently.
This philosophy mask it two fold, and you don't peel it off. The second step is an oxygen boosting foam that really helps open your skin up and counteracts the stripping nature of charcoal.
It comes with a small plastic blade that you scrape the mask off at the end. I find this much gentler than the peel off kind that seems to rip your skin off (literally).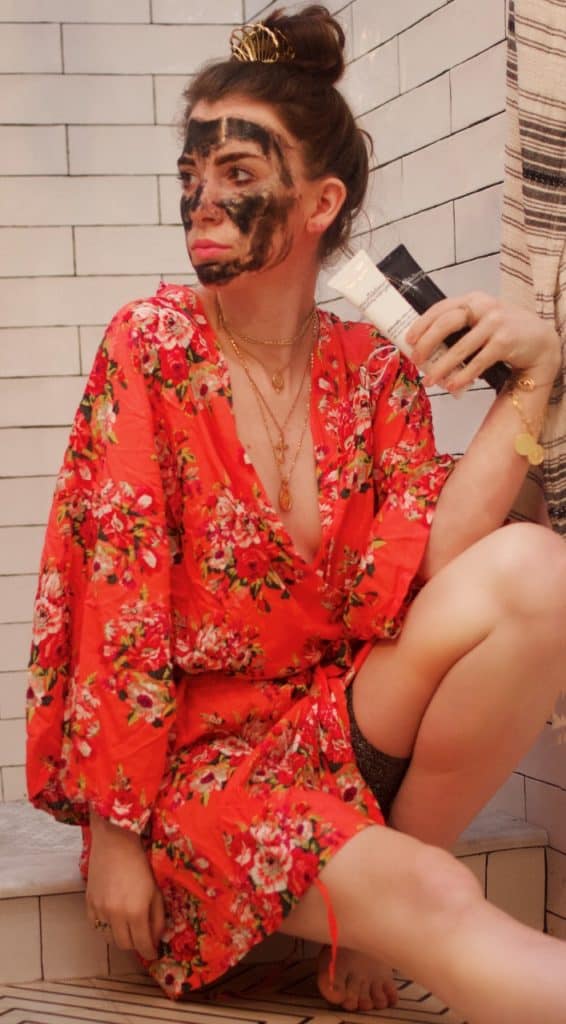 SO- there you have it. These are my night time skin essentials and how to properly apply them for maximum effects.
You are now one step closer to having glowing, flawless skin.
I will be doing a follow up post regarding the products I travel with. It will focus on how to deal with planes, cabin pressure, and non ideal travel accommodations. Sign up for the newsletter here, to find out when that will be online.