Hailey Bieber's style has exploded this year and it's time we focus on how we can adopt her chic outfit styles for ourselves.
So there was a few-year gap where we all questioned whether or not Hailey Bieber (then, Hailey Baldwin) could transition from celebrity offspring to fashion icon. And, with the help of Vogue and stylist Maeve Reiley, she became an it-girl overnight.
Whether you want to roll your eyes over her utterly over the top marriage with Justin Bieber or not- the fact is, her style right now is on point.
( ** we may earn a commission from you clinking the links in this post at no additional cost to you, for the full affiliate policy, click here.)
For more model inspired outfits, check out these posts.
So, the Hailey Bieber style; how do you get it?
Her style varies pretty dramatically from day to day- but the 6 (more casual) looks I choose to use have a few things in common.
TIPS to steal Hailey Bieber's Style:
1- Her looks are not overtly sexual or body-conscious. They all have a great balance of slightly oversized, and slightly feminine aspects that creates a stylish balance.
2- She goes minimal with makeup, and her hair is in very casual styles. No perfectly curled locks, or eye-grabbing makeup for these looks.
3- When she uses accessories- she makes sure they don't pull focus from the overall outfit.
4. When possible- she adds a pop of color
5. The details of her outfits are often trendy (earrings, accessories)- but the actual outfits are composed mostly of basic pieces styled in a unique way.
+ Please see the video for exactly how to rock each look and for the inspiration images if not listed below!
Hailey Bieber Outfit 1: Monochrome Look
This outfit works because it's monochrome and has lots of texture. The accessories are simple so they don't pull focus, but they do add some nice layering to the style.
The proportions of this look are also important. Notice that the pants hit high on the waist and the coat is below the knee. There is also no space between the cuff of her pants and the boots.
What this Outfit consists of:
Fuzzy Coat (long), Beanie, Small Hoops, Gold necklace, shiny pants, lace-up boots, angular sunglasses, and a sweatshirt.
Hailey Bieber Outfit 2: Casual Cardigan
The key to this outfit is the front tuck and the wide-angle neck. The contrast laces on the boots also add depth.
See the video above for help tucking the cardigan/adjusting it to get this vibe.
This is a great look for the weekends or day time outings. It's comfortable, simple, but also exudes a very chic undertone.
What this outfit consists of:
Loose Cardigan, Straight-leg Jeans, Boots with contrast laces, medium-size thick gold hoops, gold necklace, medium size bag
Hailey Bieber Outfit 3: Cropped Sweatshirt
View this post on Instagram
The cropped sweatshirt allows your waistline to be highlighted and keeps this look feminine. It's a great casual, day vibe.
Masculine styled looks are definitely trending and this is a great way to dip your toe into that world. The pants exude a tougher look, but because of the cropped sweatshirt and skin showing the overall look doesn't sway too masculine.
The feminine shaped sunglasses also help add some femininity.
What this outfit consists of:
Cropped sweatshirt (hood optional), white sneakers, sunglasses (cat-eye), cargo pants, matching color belt, small handled bag.
Hailey Bieber Outfit 4: Oversized Blazer
The feminine heels and fitted tank balance out the oversized blazer and baggy jeans. A trendy, and stylish look.
So oversized blazers are very popular right now. Check out this post if you want more ways on how to wear them.
This specific look is a shining star in how to balance an outfit properly. The feminine, pop color pumps add interest and a bit of sexiness to this look. The petite crossbody helps add a bit of girly-ness to it too.
And the blazer and jeans are not overwhelming because of the spherical earrings and fitted tank. This allows the outfit to be feminine still but not to overwhelm your frame with oversized pieces.
Balancing an outfit is key. The neutral colors of the outfit, juxtaposed with the pop color heels also help. However, in my example, I choose to go with a metallic heel instead… In my opinion, both examples exude the pop of interest and sexiness needed for this outfit.
What this outfit consists of:
Oversized Blazer, white tank, baggy "mom" jeans, stilettos, scrunchie, larger gold earrings (ideally spherical)
Hailey Bieber Outfit 5: Suit and Sweater
View this post on Instagram
This suit look is made more stylish by the hair tuck and the gold hoops. The chunky sweater also adds a modern vibe to it.
This is a great business casual outfit. It could function from day to evening and the details really make the outfit go from boring to stylish.
The sweater is a key part of making this outfit successful. Because traditionally we see suits with blouses or even fitted sweaters/tees, the more chunky sweater gives this look a modern vibe. I used what I had in my closet for this look, but if you have it going with a pop color sweater makes this look even more stylish.
The gold hoops make it trendy and the hairstyle is sleek and almost "off the runway".
I recognize the tucked-in hairstyle may not be totally practical for a workday (depending on your job), but you could opt for a slicked-back look instead. What we want to avoid in hairstyles is anything that would be too "glamorous" or feminine.
What this outfit consists of:
Suit blazer/ matching pants, stilettos (or pointy heels), chunky turtleneck (loose fit), large gold hoops, hair tucked into the sweater.
Hailey Bieber Outfit 6: Diana Inspired Look
View this post on Instagram
This look was originally inspired by Princess Diana and plays on a lot of trends going on- including the oversized blazer trend, and the equestrian boot trend.
This is a great look that has classic undertones but nostalgic details.
Again, we find the oversized blazer and oversized sweatshirt a popular trend right now. For info on how to style an oversized sweatshirt, click here.
The baseball hat adds a casual- sporty vibe to this outfit and it would be an easy outfit to wear at a sports event, a brunch outing, or even a day time gathering.
Equestrian boots are still trending for 2020 and this is a perfect example of how to wear them. It is chic and a slightly quirky detail that adds interest to the outfit.
What this outfit consists of:
Oversized blazer, loose sweatshirt, relaxed-fit jeans, cowboy-style boots, baseball cap
+
If you watch the video you can see that I tailor some of these trends to not only what I had in my closet, but also what color or style looks best on me.
Following trends do not have to be about spending lots of money and copying every detail exactly. Little tweaks to make the outfit more "you" is what will make it more special.
If cat-eye sunglasses don't fit your style- try Ray-Bans instead. Part of being bold in fashion is being comfortable and confident in your choices. So, picking what speaks to you and what feels right for you, is an important part of this process.
If you struggle with this, check out my free style-guide below. It will walk you through actionable steps to take to be more fashionable and help you conquer those trend fears.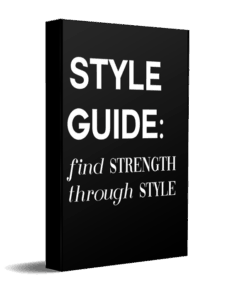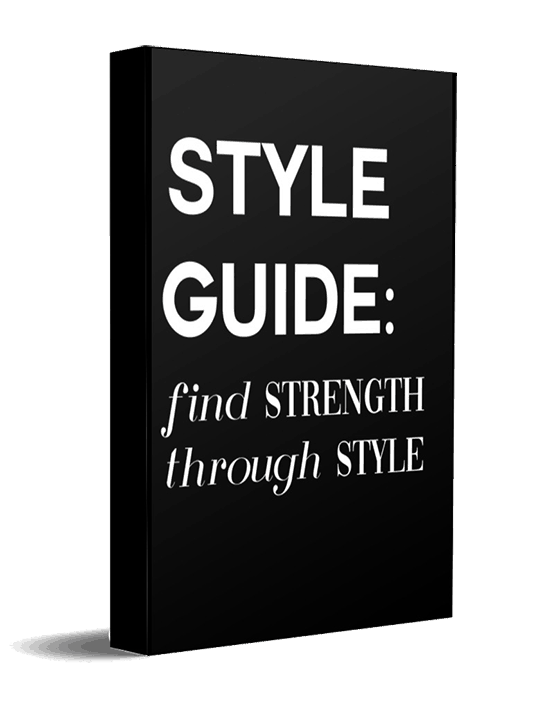 While we are sure to see many more lust-worthy outfits from Mrs. Bieber. For now, I'm settling very nicely into these 6 looks and I hope you do too.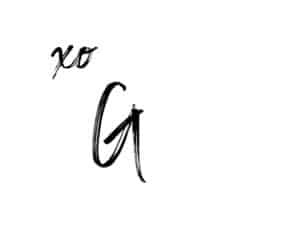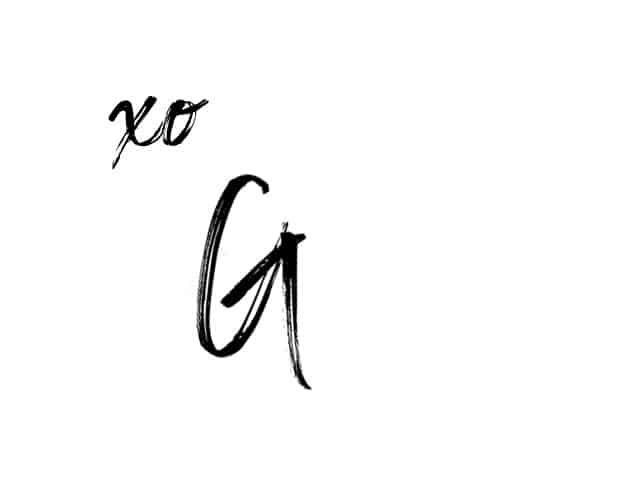 PIN ME For reference, and join me on Pinterest for more style inspiration

HERE!