How To Wear A Padded Headband, explained.
If you are newer to fashion, the padded headband trend might seem a bit scary. But, I assure you the padded headband has been trending since the Prada 2019 spring summer runway show and leave it to Miuccia Prada to once again break the fashion world with a simple and elegant new iteration.
The padded headband is exactly what it sounds like. Your traditional headband with anywhere from mm to cm's of padding beneath its velvet casing. I say velvet because it happens to be the most popular version of this trend.
Now, if you're like me… The thought of wearing a headband makes you cringe. I flashback to second grade as my mom stylistically forces me to wear one for a school picture, and the anxiety of it all causes my brain to feel like it's going to explode. I know, dramatic, but I was in second grade.
But, travel into the future and Blaire Waldorf made them oh so popular, and now we have Miuccia Prada to thank for them being back in full force.
View this post on Instagram
To be honest, this is not a new trend. It has been trending for about a year now. But, it is finally starting to gain some traction. No less, because every influencer, style icon (including Kate Middleton), and your next-door neighbor happen to be rocking them.
So, how do you wear a padded headband?
Well, let's start off with your hairstyle. Believe it or not, you actually have a fair amount of flexibility with your hairstyle pairing. The padded headband works with almost any style of hair, although if your hair is not naturally voluminous I would opt for a sleeker do.
The part most people choose to go with, including me, is the center part. It is easy and chic and creates a more modern look. You can go with a sleek, straight hairstyle, or a slightly wavy hairstyle… But, I would avoid major curls to keep the look modern. (Unless your hair is naturally very curly).
If you want to take the padded headband trend a bit more editorial you can opt for a low bun or slicked back low ponytail.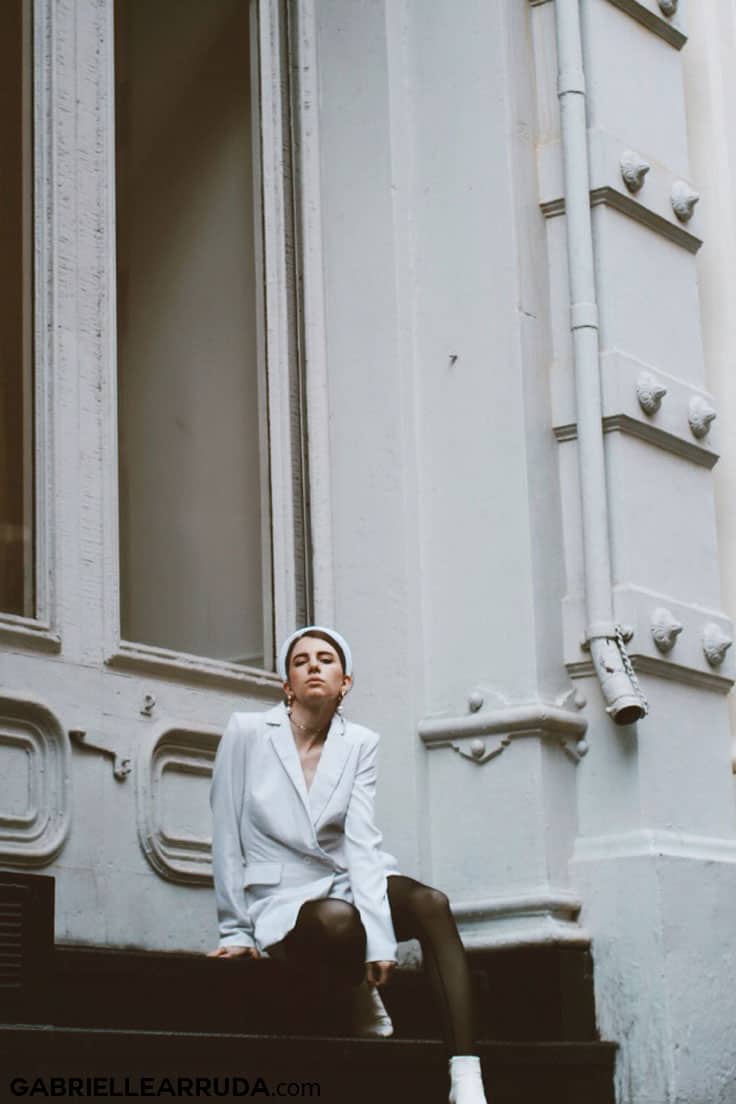 I find higher buns or high ponytails unbecoming with the padded headband. They compete for height on the top of your head and look visually cluttered.
What do you wear with the padded headband?
So whenever we see things that are a more dramatic version of our norm, we get scared. It's natural. This new, bigger version of the thing we know so well is now different and our response is "ahh, I'm not sure what to do about it".
Well, go big or go home. No, but really- go big.
Trying this trend is not nearly as hard as you may think.
When you style a velvet padded headband, your options for clothes are very flexible.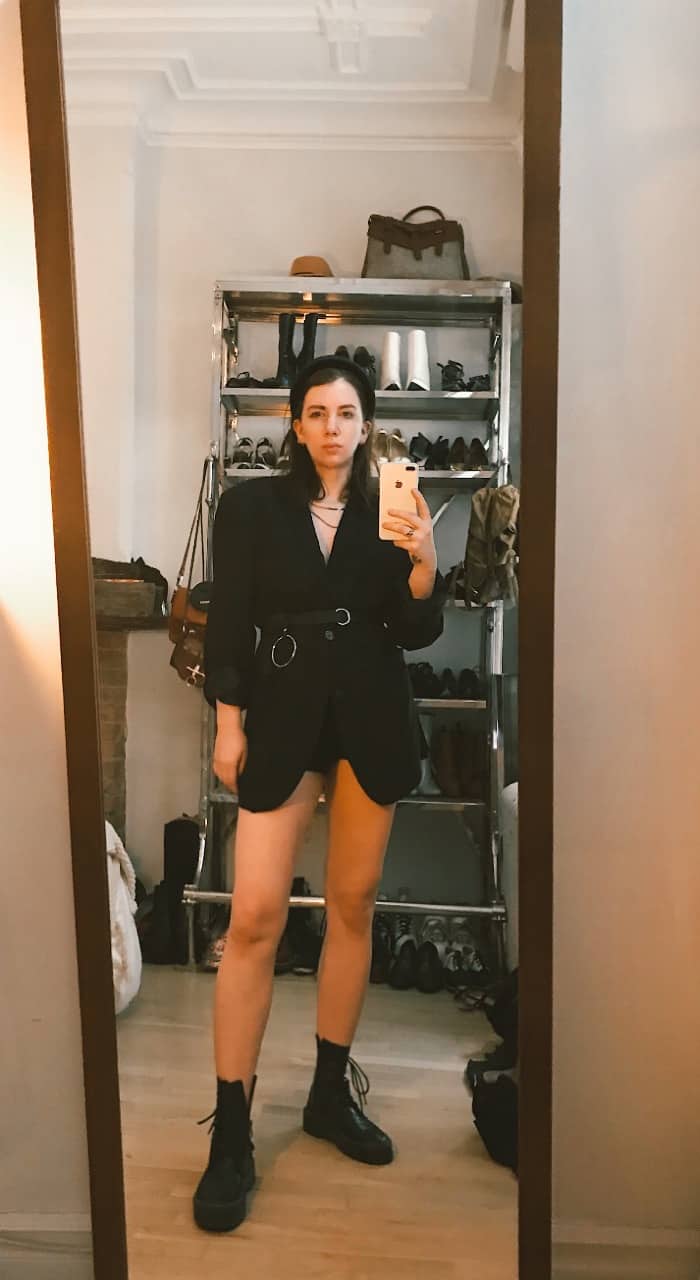 It looks great with another elevated, yet trendy item, like the oversized blazer. For more info on how to style an oversized blazer click here.
You can also try these ideas:
Casual Outfit: Jeans, a white tee-shirt, a white padded headband, and a pair of Dr. Martens. Or if you want to stay more feminine you could opt for a ballet flat (yes, these are back in style too).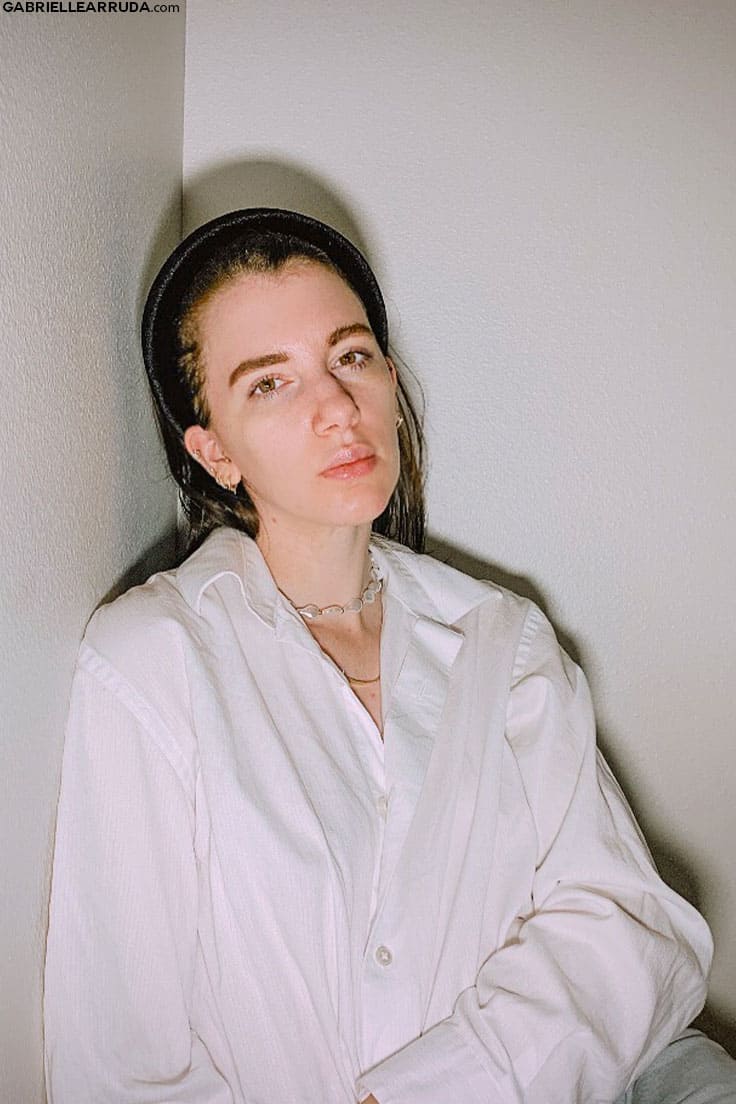 Feminine Outfit: The padded headband is already feminine and crown-like- so why not run with this idea? Pair it will a long or short dress and pair of heeled boots and you are good to go. A lot of style icons are rocking the puff-sleeve dresses by ROTATE Birger Christensen with these padded headbands, and they are a great combo.
Slightly Masculine Outift: You can style a straight leg jean (check out this post for all the jean trends right now) with an oversized blazer, a pair of boots, and a velvet padded headband. The straight jeans and oversized blazer have definite masculine vibes and the headband allows you to skew it more feminine. Adding the touch of elegance you need.
Holiday outfit: The padded headband trend is literally perfect for the holidays. Your mom will love it, and it is a classic accessory made modern. Pair it will a turtleneck dress and knee-high boots for a family affair. Or rock a slinky slip dress and heels with your headband for a more romantic holiday night out. [how to wear a slip IRL]
Fancy Outfit: The padded headband has even been seen at galas and cocktail events. It is crown-like; so should we really be surprised? Try it with a silk, cowl neck gown with thin straps- We want the volume and "visual heaviness" to come from the headband and not to compete with the dress).
Out of the Box Option: For a more adventurous option, try it with a voluminous dress like Cecilie Bahnsen designs. The headband provides a flattering flare to this look and also keeps with the girly theme.
Can I wear this trend to work?
Absolutely! This trend is chic and wearable with almost all business casual attire. [ 7 accessories to up your business casual attire]
It looks fantastic with a suit and the classic roots of the headband make it a totally acceptable option.
Depending on your work environment you can pair the padded headband with a monochrome look… Think an all-black suit, with a black shirt or turtleneck, and either a black velvet headband OR if you're feeling daring you could add a pop of color with your headband. [how to wear monochromatic outfits with style]
In this photo, I did a monochrome look (not necessarily business casual) but I used the white velvet headband as a contrast point.

Why should I tackle the padded headband trend?
Well, that goes to the root of why you should tackle any trend. And, I think the easiest answer is for you to read this post- Style 101. AND in my FREE style guide I discuss the importance of style and how quickly and easily it can change your confidence and the impression you make on others.
Fashion does not have to be a huge mountain you tackle all at once. In fact, it shouldn't ever be that.
View this post on Instagram
Instead, it should be a road, to which you are journeying through, and observing. You learn as you go, you adapt, and you grow. Through this, you hone your style and your voice to the world.
Try the 10-day fashion challenge if you want to expand your fashion sense and try new trends with a guided email challenge.
[eltdf_button size="large" type="" text="start the 10 day fashion challenge" custom_class="" icon_pack="font_awesome" fa_icon="" link="https://gabriellearruda.com/10-day-fashion-challenge" target="_self" color="" hover_color="" background_color="" hover_background_color="" border_color="" hover_border_color="" font_size="" font_weight="" margin=""]
Ok, I want in- where do I buy my padded headband?
** we may earn a commission from you clinking the links in this post at no additional cost to you, for the full affiliate policy, click here.
Lele Sadoughi and Jennifer Behr are probably the two biggest brands you need to know for this trend. However, they would be considered your high-end option, ranging anywhere from $40 to over $300.
If you're going to splurge- check out these picks:

BUT! If you're unsure of this trend and you just want to "try it out".

I have you covered; check out these headbands that you can grab for less than $30.
Click on the images to see all the colorways and even more styles available.
TIP: If you are hesitant, start out with a neutral (black, white, cream, navy) option and play around with that style before trying a studded or print option. And for an added crown-like effect add a pearl headband in front of the padded headband (link above for both!).
I hope you take the time to try this trend. After all, if you eat the same food every day, you have no idea all the wonderful cuisines you are missing. Fashion has the same principles. Try something new.
If trying new trends is challenging to you and you struggle with your mindset when it comes to fashion, try my free style-guide. It will help you understand the personal power behind your fashion choices and help you hone your style better with ease. Sign up below to have it sent directly to your inbox!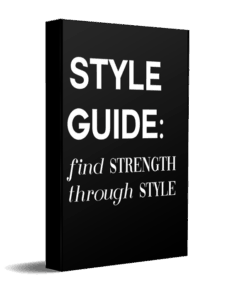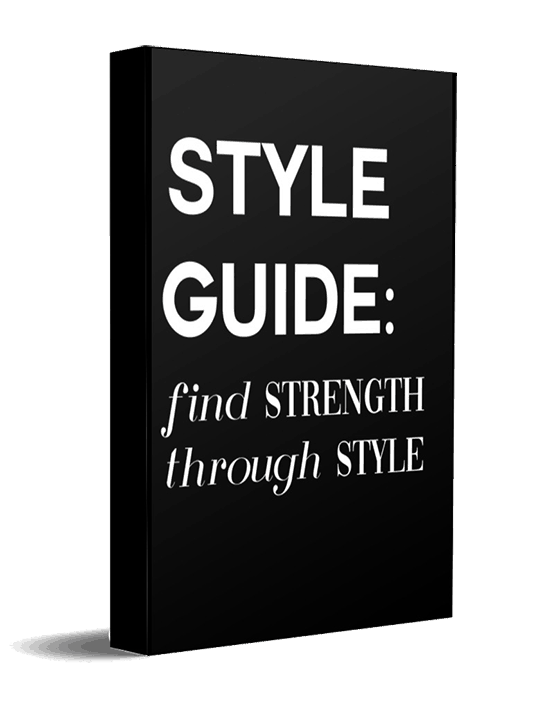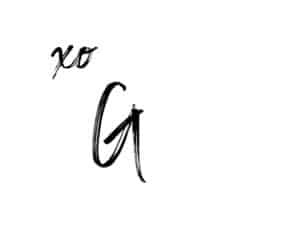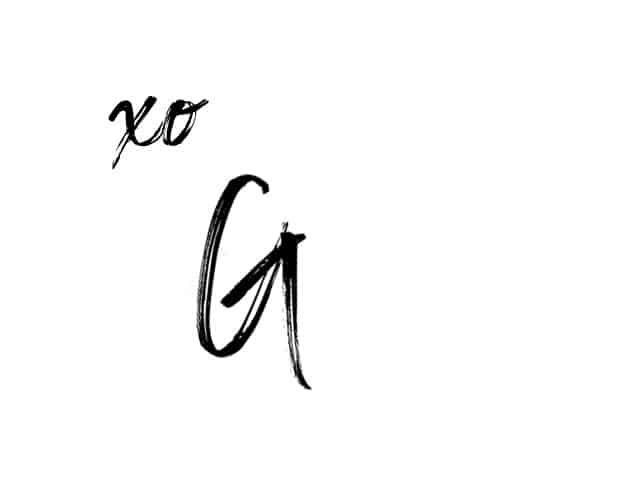 P.S. Be sure to pin this for reference