Ok, so bike shorts are a thing, but how do you wear bike shorts? I know, it sounds scary, but it really shouldn't be. I get it, no one wants to go out looking they are competing for the Tour de France.. Well- let's start by discussing the rotation of trends.
Mom jeans were a thing at one point. I remember watching my mom pick me up from middle school wearing classic mom jeans and cringing… Thinking, who in their right mind would wear these jeans? Gracefully they were replaced with skinny jeans and flares and almost every iteration of jeans that existed. And then, Kim K wore them in a semi-novel, slightly camp way. Rocking see-through corsets and mom jeans. A staple that flooded everyone's wardrobe whether they fancied her inspiration or were just looking for the perfect hipster iteration of jean- mom jeans became a thing.
But more recently an even more childhood cringe-worthy trend has popped up. Over the past year- everyone is embracing bike shorts. Yes, you heard that right. Legit, bike shorts.. like the kind real cyclists wear when you know, they bike. It's not a synonym for something more chic…. And to be fair, a lot passed this trend off to be only for the mega-stars with size zero bodies and stylists carefully curating their looks. Well, of course, Bella Hadid could wear bike shorts and look cool, she can practically wear anything. And most were not keen to revisit their childhood memories of tie-dye bike shorts and leggings. Even, bucket hats, are now a thing- check out my post to understand that curious trend. But, alas- bike shorts are here and they have cemented a role within the entire fashion stratosphere, abandoning their elite place among the size zero stars and finding a home with every fashion aficionado and influencer alike.
So- how do you wear bike shorts? Well, theoretically, based on my last paragraph- it is a trend you can opt-out of. They will be passe eventually. But, if you want to wear one of the fastest-growing trends currently, you will have to tackle how to wear bike shorts.
First, let's admit, they are most certainly a trendy item. Don't try to downplay the fact you are in fact embracing a trend. We all thought they would fizzle out, but it's been over a year and I think they are only going stronger. So- it's time to try it out.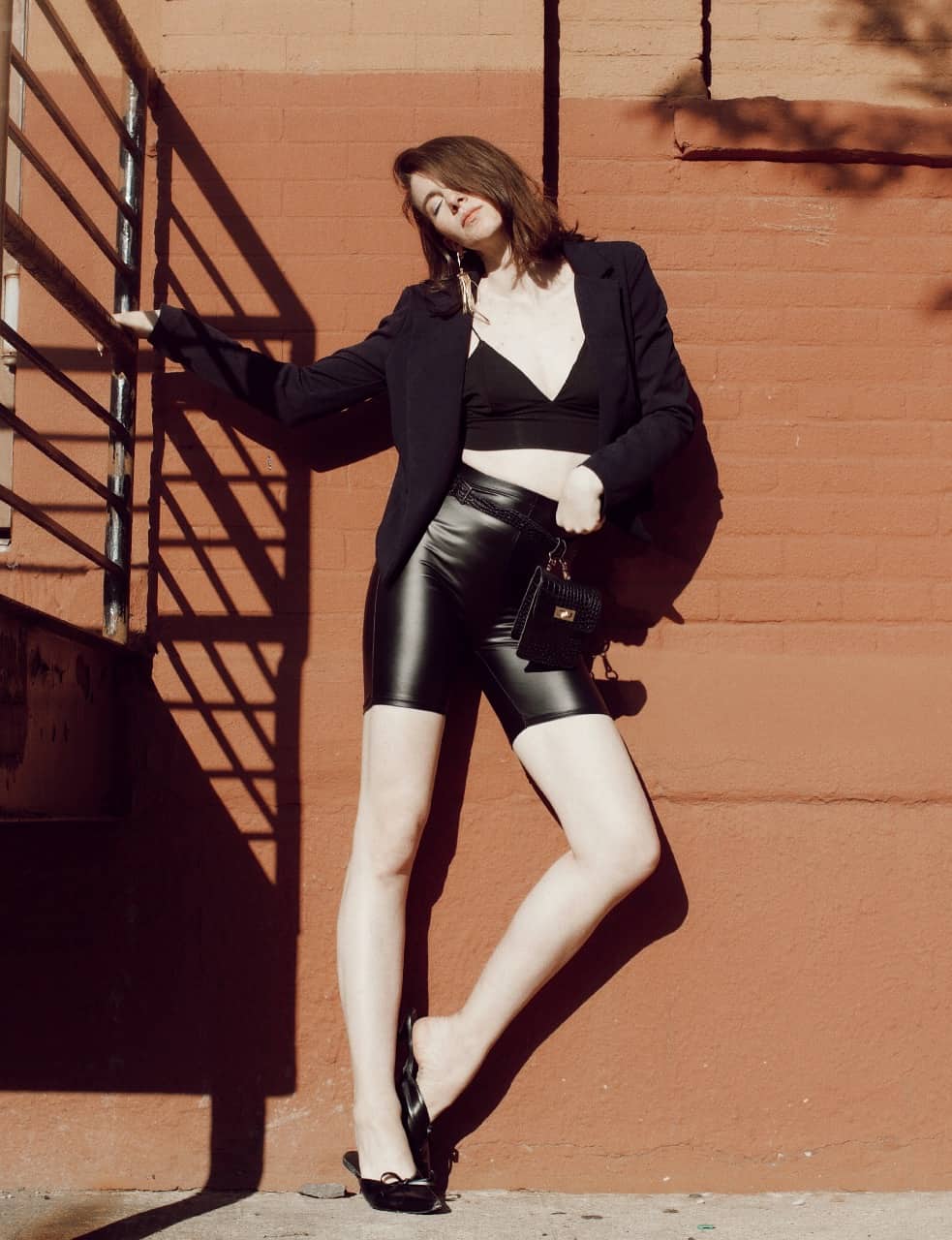 Your first styling choice is obvious- the blazer. Whether rocking an oversized blazer with a belt over your bike shorts, or mimicking my vibes of a cropped blazer and cropped tank- the blazer is very good friends with the bike shorts. It's like two trends that grew up together and are still best friends. Almost every iteration with the blazer will in fact work. So, check for blazers being integral to this trend.
The other magical part about bike shorts is that they work with heels. Leggings have been popular (especially among the mom crowd) as regular outerwear (outside the gym) for the past several years. Leggings have found their home on every woman trying to be chic but comfortable- but you want to know what leggings can't do? They can't be worn with heels. It just doesn't look chic or modern.
Bike shorts, on the other hand- can look fantastic with almost any shoe trend- mules, heels, boots, dr. Martens, and even our friendly ugly dad sneaker or dad sandals. Because of where they hit on the leg they leave a lot of room for playing with shoe choice. And they really highlight your legs, so check two for a flattering silhouette.
Another common trend cropping up everywhere is monochrome and bike shorts play well with this one too. You can really commit to a matching set or monochrome outfit. Even brighter colors work. Orange bike shorts paired with an orange blazer and belt- can be orangesicle dreams.
ALSO- if you need help with implementing trends and finding your fashion sense, I have a FREE style guide. Just sign up below to have it sent directly to your inbox. It will help you gain more confidence through your fashion choices and develop the eye of a true fashionista. These are the thoughts and steps I personally always use to make my fashion choices, and I'm giving them to you!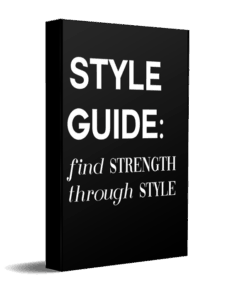 So the first step with this trend is to buy an oversized or cropped blazer to pair with them. If that isn't you vibe, you can try the monochrome trend as well.
The second step in how to wear bike shorts- is to own it. This is a trend that demands attention. It's mixing true athletic roots with higher, structured fashion. Which is not an everyday occurrence. The melding of worlds is bound to attract people.
But, bike shorts have been evolving since bikes were around. Riding around in the 1890s in wool, yes you read the correctly, WOOL cycling shorts. They were not practical and eventually, people tried different iterations of leather, which lead to equally uncomfortable riders. They moved on to silk jerseys in the 1950s, which were better options than the scratchy, friction-filled options of the past.. but did not come full circle to a more modern-day version until the 70's when lycra was our best friend. At this point, the options for design became almost endless and they evolved into more colors, patterns, and even logos printed on the surface.
They were a functional piece that allowed for easy movement, quick cycling pivots, and ya know all those things cyclists' might care about, but for a fashion person holds little weight. However, I can say bicycle shorts are in fact- a fashion person's best friend this season..
There are not a ton of trends that scream comfort or ease- I think dad sneakers/sandals might be the only rival trend right that actually embraces comfort…. ya know, in a kind of ironic, cool-girl way.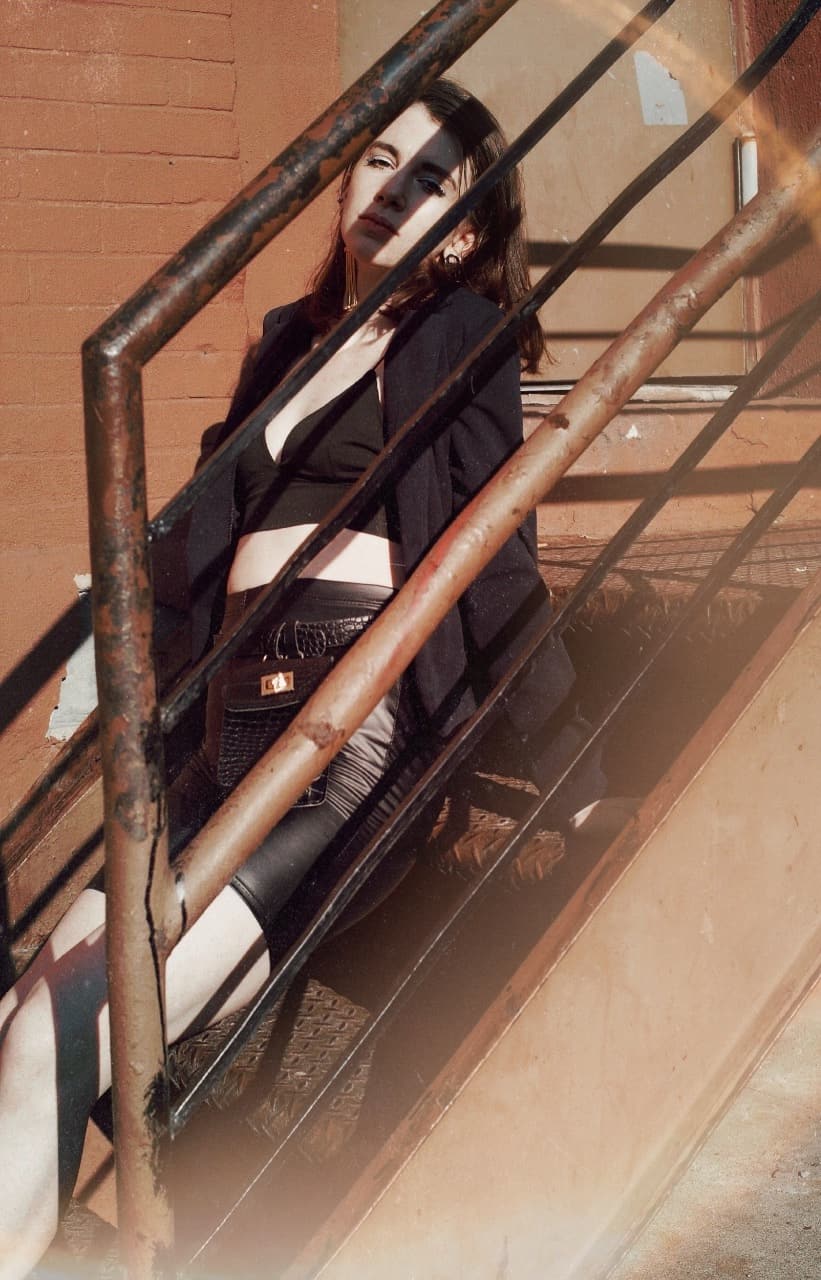 But bike shorts are very comfortable. Way more so than jeans or a skirt, and way more on trend. Pairing them with a blazer, a crop top, or even an oversized tee or sweatshirt is definitely the way to go. They are flexible, and as long as you pay attention to your proportion- they will look great.
I advise not going too long with the short. Mid-thigh or just above the knee is the range you should be shooting for. Anything shorter than that will look more like a bootie short- different vibe entirely, and anything below the knee will fall more into the legging category/workout space.
Also, the bike short pair very well with exaggerated silhouettes that why the oversized OR cropped blazers work so well. A traditional cut blazer can work, but it runs the risk of hitting you at an awkward hip length.. And you want to avoid cutting you body at your hips. This will make your legs look shorter and no one wants that.
Therefore a larger sized blazer should hit at least at the bottom edge of your butt. A cropped jacket should not go below the mid-level of your hip. You can go shorter with you jacket, or even a bit longer , but avoid that awkward middle area that will truncate you in half.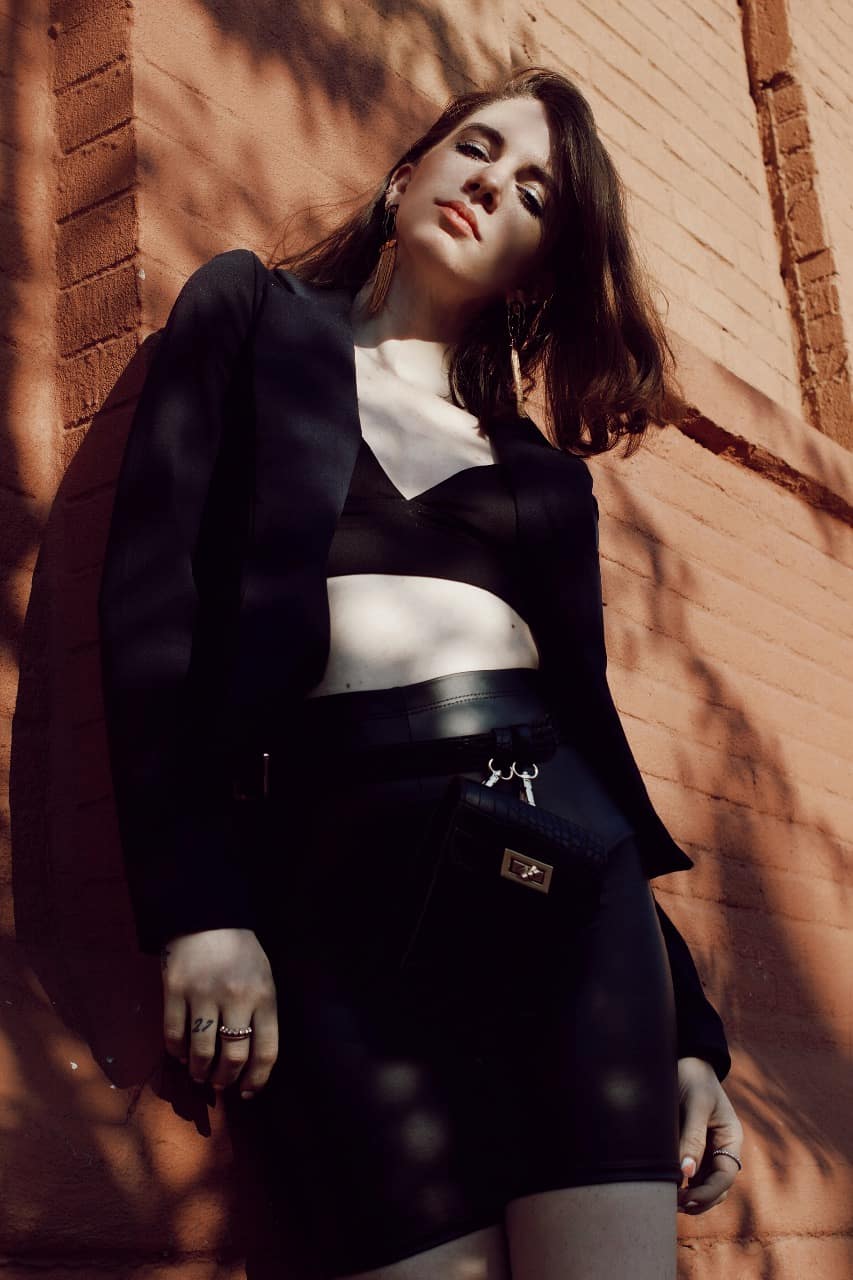 Jewelry is also your friend with bike shorts… While you can eliminate jewelry for a more athleisure style vibe, if you want your bike short look to be more flexible for outings- statement earrings or layered necklaces are an easy way to make this happen.
If you are shooting for an athleisure vibe instead- then ditch the blazer and go for a sporty style bra top and a 90's style jacket or an oversized army jacket or bomber jacket. This look pairs well with chunky sneakers, or the ugly sandal trend. The oversized proportions of the shoe helps give it that slightly retro, but totally on-trend feel. Minimal jewelry is advised, small gold hoops work but avoid the statement pieces.
But girl, I don't want my stomach showing? I get it… We all have insecurity regions, and my stomach is definitely one of them.

This is where a belted oversized blazer comes in handy. It doesn't show skin and still allows the bike shorts to peak out.

You could also go with an overused men's tee (long or short sleeve) or an overused men's button up. With these items, I

recommend the famous "half tuck" to show off a little more bike short- but that depends on your comfort level.
Darker colored, more matte textures and flattering patterns are your best bet for not showing the shape of your stomach. Super bright colors, horizontal stripes/patterns, and/or "pleather/leather" style bike shorts will draw more visible shadows and can be slightly more revealing. Try the options I mentioned in the previous paragraph if you want a neon bike shorts or pleather bike shorts but don't want your stomach to look… less than ideal.
So- there you have it. My breakdown of how to wear bike shorts and not look like a professional cyclist? If that makes sense. This is a trend that may require you to try on a few different options before leaving the house- trial and error is the way to find what works for your body AND what makes you feel great wearing. It's not a hard trend to pull off once you recognize what works on your body.
** we may earn a commission from you clinking the links in this post at no additional cost to you, for the full affiliate policy, click here.
Shop My Bike Short PIcks:

Be sure to pin this to Pinterest, so that you can refer back to it!