In-flight Essentials : How to look amazing after a flight
So I'm not sure all of you know this but I've been traveling a lot this past year. While the general impression of a constant traveler is glamorous and exciting, there are many parts of the traveling process that reeks with chaos and stress. Even having a system, things still go wrong.
But- I've found that a few inflight essentials and my checklist help me remember everything I need in order to avoid amazon locker orders or runs to fast fashion to get the forgotten item.
I also find that proper beauty care pre-flight, allows my skin to remain in that glowing state. You know, instead of dry and angry from the cabin pressure. [ for more on glowing skin, click here]
** we may earn a commission from you clinking the links in this post at no additional cost to you, for the full affiliate policy, click here.

So let's begin with what I believe are in-flight essentials
1. Makeup Wipes
I don't use makeup wipes at home because I typically have a more elaborate skin care routine (Glowing Skin Post here). But for flights, they are an absolute necessity. I prefer ones with vitamin c in them because it helps produce collagen and is overall so helpful in evening out the tone of your skin ( Vitamin C post).
These are my favorite wipes.
For another alternative without vitamin c- try these.
So when I get on the plan I typically wipe down my face. I try to go to the airport with as little makeup as possible. Sometimes a bit of brow gel, but no mascara and no foundation/tinted moisturizer.
The people on the plane don't care what you look like, and if you are meeting someone at your destination they will see the finished product, not the transition. Learn to be ok with going makeup-free… Not only has it helped my skin so much, but it has also helped my confidence.
2. Face Mask (if you're brave) or at the very least an eye mask
So I'm going to be honest, I have very little shame when it comes to looking like an ax murderer by wearing a sheet mask on the plane. Let's get this straight- sheet masks are creepy and not really something I love to wear in public. BUT! The plane's air is very dry and this causes your skin to produce more oil which gives you a greasy, non-gloWY face. For more info on planes and their effect on your skin, click here.
So after I use my makeup wipes, I move onto a sheet mask.

I typically wait until right as the plane is taking off. Everyone is fixed in their seats for about 15 minutes, so only my neighbors give me a stare or two.

And actually, I've had quite a few people ask me which mask I prefer. Men, however, usually are a bit scared. But, such is life.
My favorite mask is the SK-II masks. They can be a bit pricey for a sheet mask, but I find if I buy them in packs they are not only more affordable but they keep me on a better skin routine.

And, if you actually don't want people to double take your crazy sheet masked face… Well, we can compromise and you can give an eye mask a try. Eye masks preserve that sensitive under-eye skin and help de-puff your face. Which, since you are traveling you are most likely tired… Do something to avoid looking like a walking corpse.
Here are my top eye masks

3. Take a nap on the plane
I know- a lot of people cannot sleep on planes.. I am fortunately not one of them. I fall asleep with my head on the tray table, like I'm a high schooler falling asleep in class.
Even if you are taking a day flight, a nap will help revitalize and refresh your energy. If your flight is above 2 hours, a nap is a necessity.
I listen to this soundtrack when I need a bit of help to fall asleep.
And if there is no way you are going to sleep- try a meditation from this app. It will at the very least calm your mind, relax your body, and allow you to take a step away from the hectic travel schedule.
And if you struggle with sleeping on the plane- try some of these products to help kickstart your nap.
4. Portable Charger/ Airpods
Ok- for me- nothing is more important than having a portable charger on me at all times. I have learned the hard way that they make my life function, and living on 5% battery is not for me.
You may be saying, but girl! There are plugs on the plane for this… And on most planes there are..
But I've been a few united flights that have zero outlets, AND they have no screens. A six-hour flight using my phone to watch inflight entertainment. Recipe for disaster.
I've also been stuck in a seat that had a broken outlet.
Plus portable chargers will be a lifesaver on your trip. Just make sure you bring one AND bring the cord to charge it.
AirPods AND headphones that have a normal jack.
A lot of times your phone will not have the same adapter as your seat headphone jack. Make sure you bring an extra set of wired headphones for the flight. And your AirPods or headphone adapter for your phone.
Listening to music is a great way to relax while traveling, and I find it calms me down as I'm learning the terrain of a new city, or adapting to a hiccup along the travel schedule.
Invest in a good playlist. Personally- The Beatles are always at the top of my list. But apple music has some great pre-made playlists. This is a favorite of mine (60's playlist).
5.

So you remembered your phone charger, your airpods, your sheet mask, and your makeup wipes.

Now- you most certainly need a small pouch for all your in-flight essentials.
Trust me when I say you do not want to be bent over your seat, digging through your bag that is supposed to be stowed beneath the seat.
The pouch will hold all your charging cords, your in-flight skincare, your headphones, one credit card, and one of two makeup items (if you plan on going straight to your meeting or seeing someone you want to look special for- mascara and a tinted moisturizer after de-planing can help you do this with ease).
These items are separate from your makeup/travel pouch that holds all your other toiletries. Why? Because the items in this pouch are your essentials for "in-flight". They need to be contained and easily accessible. Otherwise, your routine will go out the window.

I know traveling can be stressful. I'm the type of person who gets to the airport extra early, and double-checks my gate so I can leisurely get a cup of coffee and wait. Rushing in the airport is my idea of hell.
A meme has never resonated with me on so many levels.
View this post on Instagram
But- that being said- I know when I get of the plane and not only look great, but feel at the very least, neutral… My trip will be off to a good start.
Hope these in-flight essentials help you get your flight off on the right foot.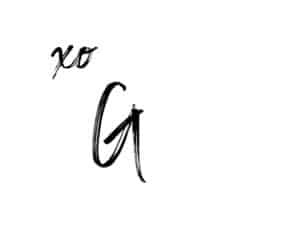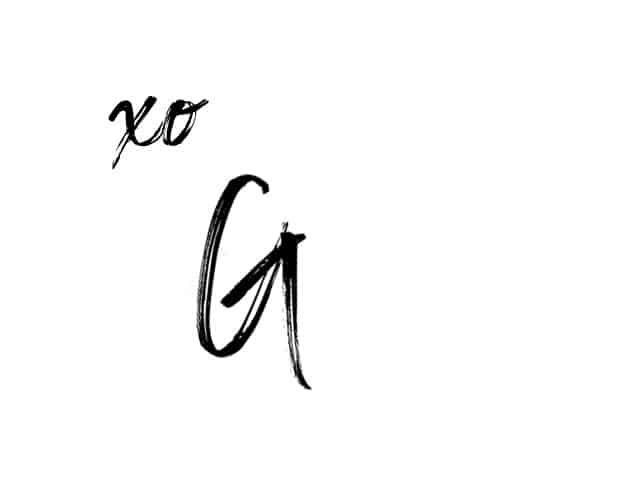 p.s. PIN THIS FOR REFERENCE