Ok, so leather was one of the hottest trends to surface from all the runways last year, which means that those garments will be sold and hit the streets in 2020.
But, this is not your traditional moto-style jacket. We are talking sophisticated leather- soft and supple and taking on all silhouettes. From shirts to shackets (shirt/jacket combo), to trenches, and dresses- the possibilities are endless.
And leather is also getting an upgrade- the black leather we have come to use and love will be around but it will be joined by colorful, tonal, and neutral leather as well.
So before we jump into what types of leather outfits you should be embracing this year, let's start off with some inspiration from the runways.
Leather outfits at the highest fashion level:
View this post on Instagram
View this post on Instagram
View this post on Instagram
View this post on Instagram
(for this post I will not be distinguishing between animal leather and vegan leather- however, If I want a post on vegan leather specifically comment below and I" ll create one).
So as you can see, traditional silhouettes are back, modern colors are in, and even unusual combinations of the bold and fun are trending.
To do this trend correctly, you need to start at what "fashion level" you feel comfortable with. As you can see in the below video there are 5 different styles of leather outfits and each capture a different mood, have different destinations, and even different difficulty levels.
5 different leather outfits – which is your favorite? #fashion #getmylook #fyp #leatherpants #ootd #stylechallenge
♬ Round Of Applause by Kron – rapidsongs
So how do I wear leather? Where should I even start?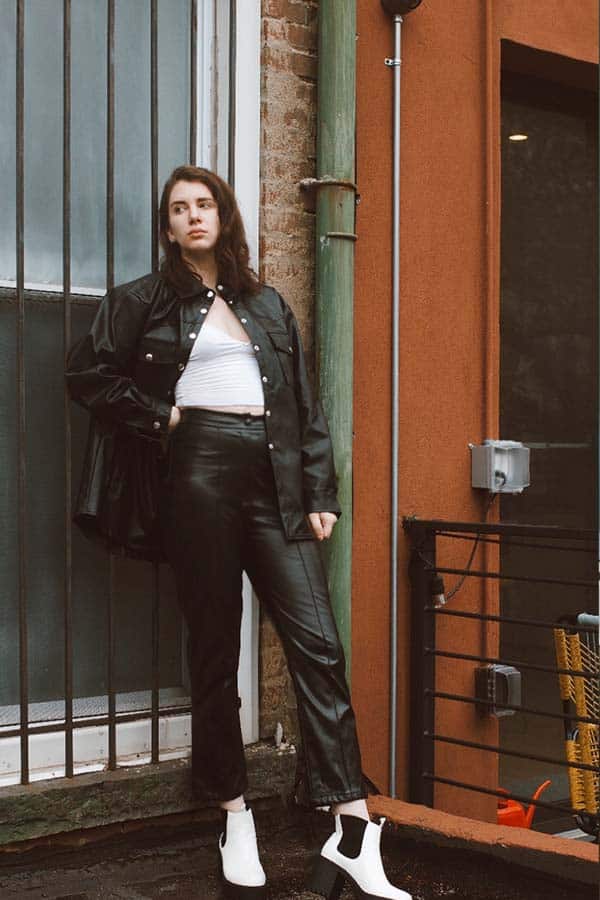 The easiest silhouette to pull off is a basic pair of leather pants. And if color is a bit too much for you, start with black or a neutral color.
Leather pants can be dressed up or down, depending on their destination and you can even make them appropriate for work.
The key to leather pants is the fit. So I highly recommend you take the time to try them on in person before committing to them. The pair I'm wearing is not skin tight and is slightly cropped with a relaxed silhouette. This makes them extremely flexible.
They can be worn with a blazer or shacket and be a stylish option for work. And they can also be worn with an oversized tee for daytime events or even a fitted cardigan or blouse for a date night. The right pair of leather pants can get you far.
The super skin tight, skinny style leather is still a popular option, but if you're opting for this style at work I would suggest pairing it with an oversized knit or oversized blazer to be a bit more modest and business casual.
How should I fit leather pants?
Well, we don't want to end up like Ross from friends, stuck in our pants, with lotion on our legs….

So, here are my tips for leather pants:
Try them on in person. Leather pants can be an investment and the fit can make or break this look.

Opt for a slightly tighter fit than you think, but not so tight that you can't breathe. Leather can relax over time, so if its a little tight (similar to your jeans)- throughout the day they will give a bit. But, you need to be able to sit down and breathe, if you can't do those things easily you've gone too small in size.

If you're new to leather pants, opt for a more traditional silhouette. Tackle the relaxed style I"m wearing, or a skinny leather pant before you go into more voluminous silhouettes.

Color is important. Just because those ox blood pants look amazing on that one influencer does not mean it will translate into the same look for you.

It's about finding what iteration of the trend works for you.

Opt for colors you are familiar with or go with a black or neutral if you are unsure.
How to wear leather: Leather outfit ideas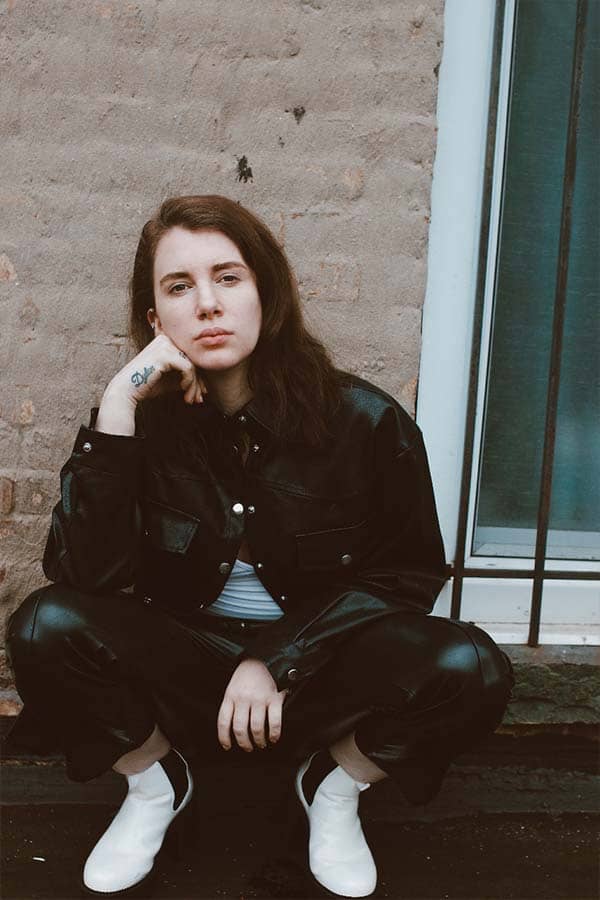 Leather outfit idea 1: Leather pants, leather shirt/shacket, tank, and boots
This look is great for the bold fashionista. It's easy to pull off in black and because I have a few different textures but minimal colors, the look is chic and balanced. Notice the jewelry is minimal, and the only accessory pulling attention is the chunky boot.
If you want to try this look for work, yo can opt for a more work-appropriate shoe like a heel or flat. And if you want more info on shoe trends for 2020, check out this post. LINK!
Leather Outfit Idea 2: Leather shirt, casual pants, heels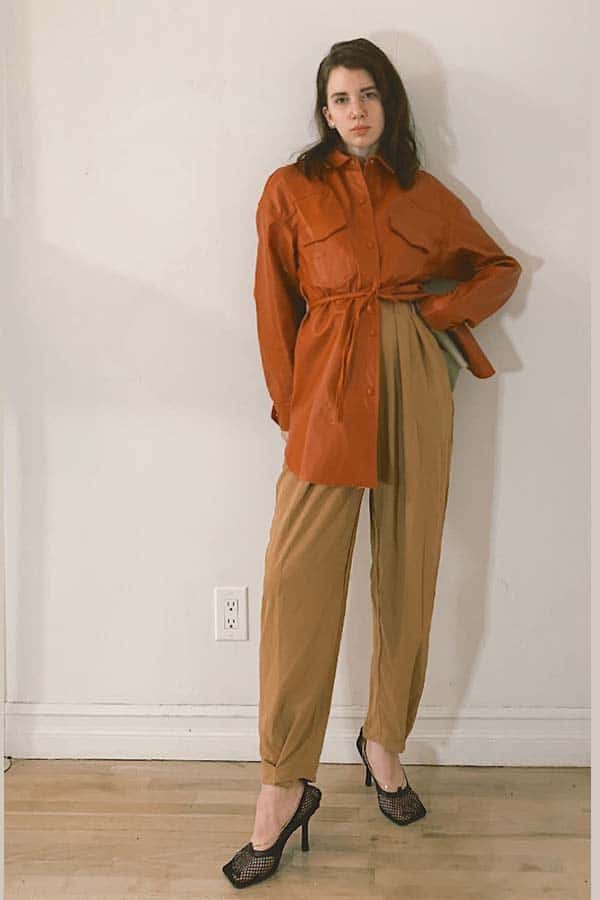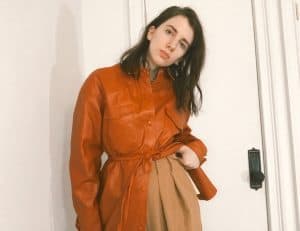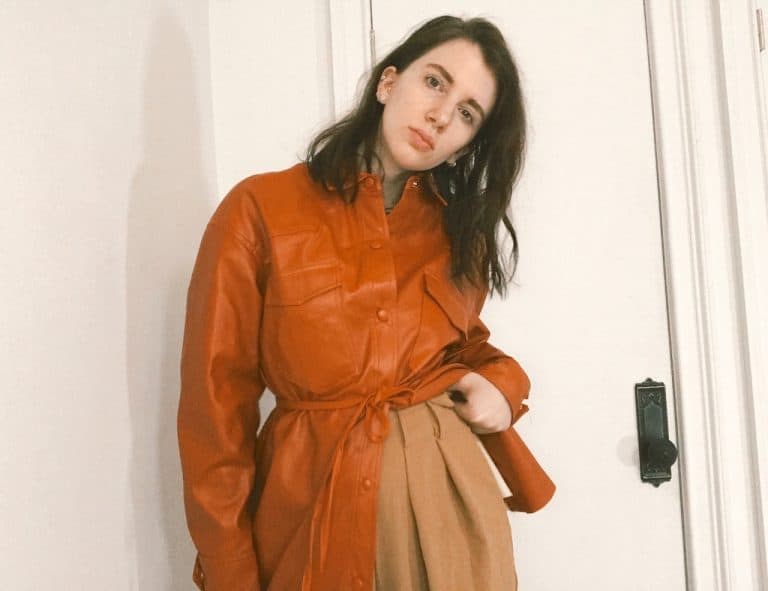 This is a great example of a bold leather look, but still work-appropriate. The look is comfortable, sophisticated, and the pop or burnt orange adds interest without being overwhelming.
The square toe shoe draws some attention, but since there are no other distracting accessories, it still works. But, if square toe shoes are not your thing, you could opt for a mule or pointed pump.
Notice how the colors are all in the same family, they are all warm colors so they complement each other instead of clashing.
Leather outfit idea 3: Leather jumper and tee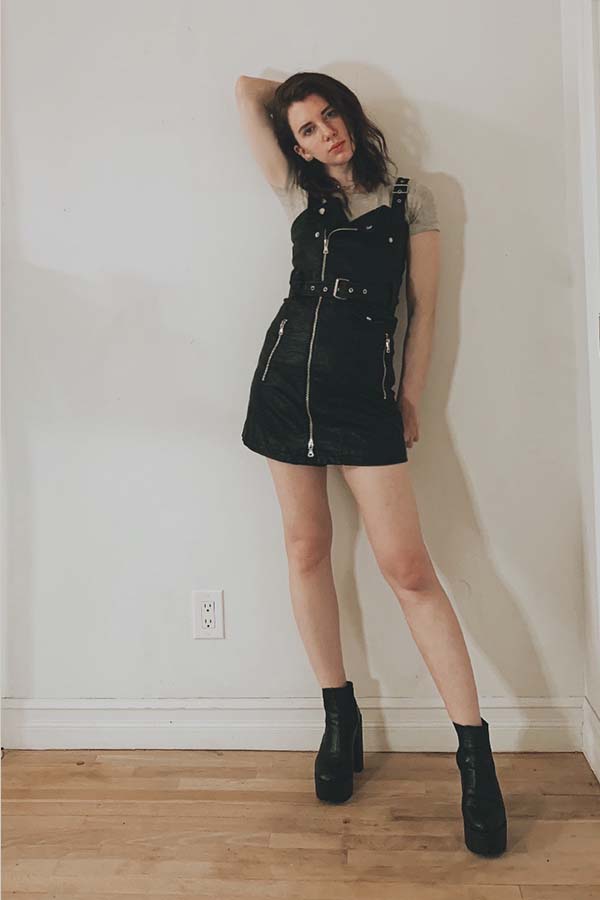 The '90s are back and so is the '90s style layering. For more information on these trends, check out this post.
But, this a fun take for a date, daytime activity or even a night out with friends.
It's akin to the traditional moto jacket but in a fun, feminine twist. And styling it with a 90's twist takes it away from "biker" babe and more firmly in the fashion arena.
Leather Outfit Idea 4: Leather jacket, tee-shirt, boots, and jeans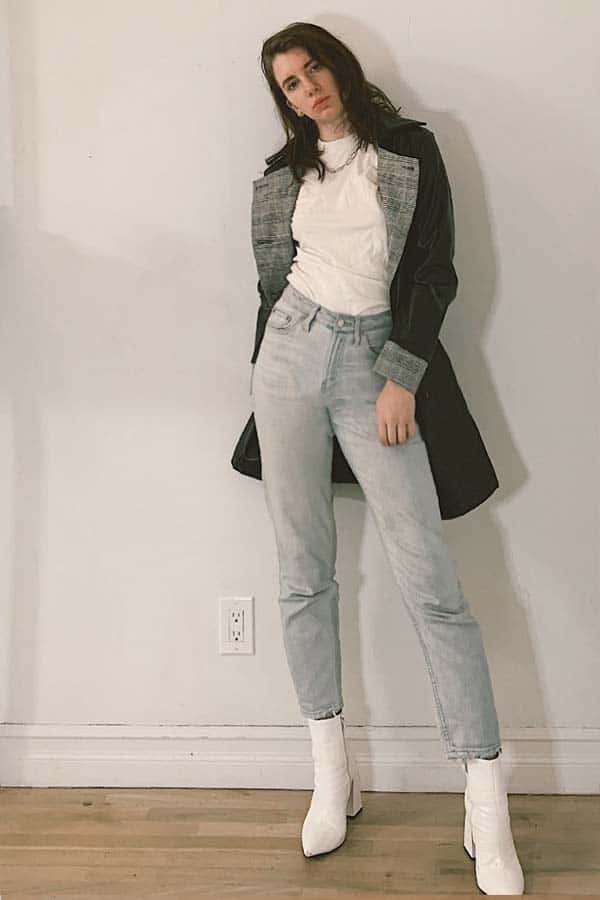 This is a go-to leather look, and you are bound to see every influencer and fashionista rocking the leather jacket and blazer. It's modern, it's chic, and it's easy to pull off.
So, if you find yourself wanting to buy a second leather item this season and you already have leather pants, invest in a leather blazer or jacket.
Because this look is a bit simpler, you can opt for a bit more jewelry. If you're going out you can add statement earrings. And if you're keeping it work or daytime appropriate, you might want to try this earring trend. LINK MT
Leather Outfit Idea 5: Oversized tee, low top sneakers, leather pants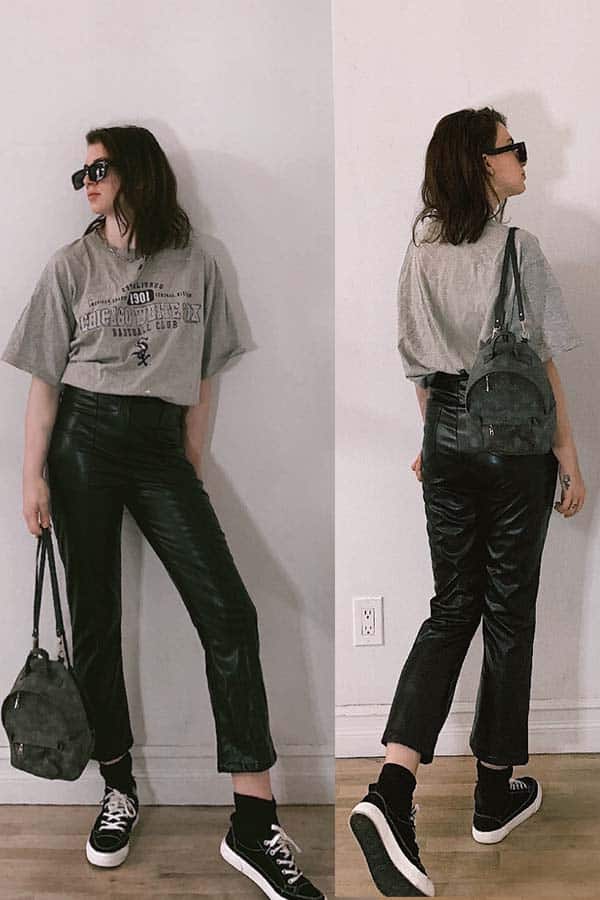 This is one of my go-to styles for 2020. The leather pants make it trendy, but it still exudes casual vibes because of the low top sneakers and tee- shirt.
Feel free to raid your boyfriend, husband, male friends, or significant others to get all your oversized tee-shirt needs. And if they get mad, just tell them fashion bloggers made you do it. I take full responsibility.
I think the addition of the leather pants really takes this casual outfit up a notch and is great when you want to be comfortable yet stylish.
If you want to level up how you wear leather, here is some leather outfit inspirations that are a bit more challenging:
Leather dresses:
View this post on Instagram
Leather dresses can be challenging, but just keep the focus on the dress and limit the other elements of focus and you will be trendy and stylish.
Leather trenches:
View this post on Instagram
Leather trenches are a great option and not as hard as you might think. They can be bold, but also classic depending on the color, and what you are pairing them with.
Matching leather suit:
View this post on Instagram
Leather suits seem intimidating. And, when they are in bright colors or trendy silhouettes they can be. But if you keep the colors more neutral, the silhouettes more classic- you can rock them with ease. And watch, in no time you will be rocking an orange leather suit combo.
+
( ** we may earn a commission from you clinking the links in this post at no additional cost to you, for the full affiliate policy, click here.)
Shop Leather Pieces:
So, keep an eye out for leather this season, I have a feeling that no matter the season we will see these leather outfits popping up.
And, if you want more fashion guidance, try taking the "which fashion influencer quiz am i?" quiz. It can give you some ideas and inspiration on who else you should be looking to for fashion inspiration.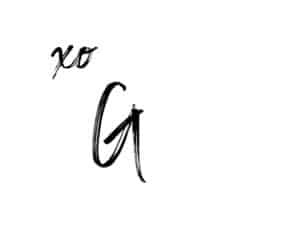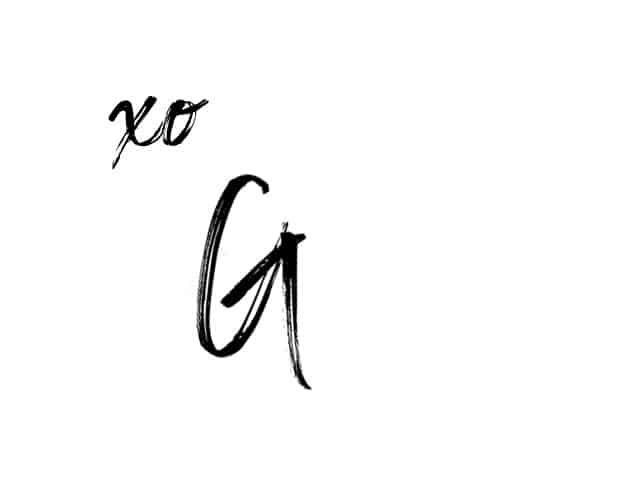 P.S. Pin the below images for reference and follow me on pinterest for more inspiration.