Milk Makeup has been the beauty industry's secret favorite since it hit the Sephora shelves. Its unique textures and formulas made it stand out and the aesthetic vibes of their branding, products, and campaigns are cult worthy.
Who wouldn't want to look like a uniquely young and modern woman with flawless skin and fashion forward (yet easy) makeup?
But, as much as this favorite beauty company is amazing, it also comes with a price tag that adds up FAST. So, here are the top milk makeup product alternatives so that you can look like the effortless, metropolitan beauty and not break the bank.
(if there's a product you want a dupe for thats not on the list, leave it in the comments and I'll get on it)
we may earn a commission from you clicking a link in this post, at no additional cost to you. full affiliate policy here. as an amazon associate we earn commissions from qualifying sales.
BEST milk make-up alternatives
Milk Hydro Grip Primer
The Hydro grip primer is amazing, but at $30 a bottle, it can add up fast. This primer helps hydrate your face and sets up the perfect foundation for your skin to receive the next layers of your makeup. Essentially, it helps the makeup "grip" to your skin.
The negative to this primer is that it can pill on your skin for some people, and these milk makeup dupes below don't seem to have that same problem. It also has a chemical called alcohol denate, which is not great for your skin.
Alternatives to the Milk Grip Primer
Hard Candy Hydrating Grip Primer
This is an almost exact milk dupe. It has the same texture, smell, and hydrating affect as the Milk hydro grip. Click here to shop it.
Note, we are looking for the primer, not the cleanser for this milk hydro grip alternative. This primer is infused with hyaluronic acid which helps plump your skin and retain moisture. It has a similar texture and melts right into the skin. This is one is slightly heavier.
This is a great primer. It gives the hydrating effect without being overly shiny. I get the mini size for the best price and find it lasts a good deal of time.
Nyx Bare with Me Hydrating Jelly Primer
Creates an even tone for your makeup application, and helps your skin look supple. Well reviewed, and an affordable price.
Milk Cream Bronzer (matte)
With clean ingredients and a formula that blends seamlessly, this cream bronzer is a go-to favorite. However, the shades are a bit limited so below are some affordable alternatives to satiate your bronze goddess needs.
Milk cream bronzer alternatives
color (medium/tan)
This product is not only insanely affordable, it can also help contour your face if you want some more definition. Very well reviewed.
Flesh Beauty Firm Flesh Thickstick
color: Tiramasu
Stock up on this one because they might not be around for much longer. This has heavier coverage, so be aware if you are pale, and go a few shades lighter. However, the tiramisu color is the closest match to the milk makeup version.
L.A. Girl Velvet Contour Bronzer stick
I recommend this milk makeup dupe in the color "suede" if you enjoy a bronzed cheek. It has the same velvety look and application.
Milk Makeup Lip + Cheek
color: werk
The lip + cheek stain is the perfect creamy, sheer tint. It is not only easily buildable but also easily blended. For someone who likes "fuss free" makeup, this is it!
Alternative to Milk Makeup Lip + Cheek
Wet n Wild Megaglow makeup stick
color: blush
Flawless finish but not quite* as "glowy" as the milk makeup version.
This is an easy blush just like the Milk lip + cheek. It has an effortless glow with shea butter that gives you a dewy, fresh faced look. And it's a total steal at that price!
color: Gimme S'more
While this is labeled as "lip tint" only, the texture and application once blended is almost identical (dare I say better?) than the milk makeup lip + cheek.
Julep Skip the Brush Blush Stick
color: Rose Gold
While this has more shimmer to it, the color and effect is super similar to the Milk Makeup lip + cheek in "werk".
Milk Makeup Lip + Cheek
color Perk
I love the sheer, subtle pigment and the coral hue.
Alternative to Milk Makeup Lip + Cheek
color : always rosy
While this milk makeup alternative has a different application, the texture when applied on your skin is very similar, and the color is spot on. This takes a bit more product to achieve the same pigment level but applies in a very smooth manner.
Milk Makeup Flex concealer
This has a medium to full coverage. It has a matte texture but is not drying.
Alternative to Milk Makeup Flex Concealer
No only does it have the same level of coverage as the Milk makeup flex, it also has even better hydrating properties. And it's so much more affordable.
Milk Highlighter
This smooth and clean beauty highlighter has rave reviews, that some even say mimics the coveted glass skin effect.
Alternative to the Milk Highlighter
Colourpop has some of my favorite products and their highlighter has a similar glowy, glass effect while being a fraction of the price.
related: The BEST glossier dupes out there
Milk Blur Stick
The Milk blur stick is like an instagram filter IRL. It's light but still gives that flawless finish, which is probably why it's a cult favorite.
Alternatives to the Milk Makeup Blur Stick
Flower Beauty Pore perfect Instant Blur Stick
I am always skeptical of "pore" perfecting products, but this one is actually great! Add a light layer of foundation over it and you have an airbrushed (but natural) look. It also has great long lasting power. Two thumbs up!
Elf Cosmetics Prep & Blur Stick
Elf is an easy purchase, in my opinion, they are affordable and their products almost always do exactly what they say. This is a great option for people with combo skin or an oily t-zone. It provides a velvety finish that pairs really well with their flawless finish foundation.
Estee Edit Pore Vanishing Stick
This is a great long-lasting option that helps minimize shine and diminish the look of large pores. It gives you that no makeup-makeup look and is very natural. Learn more about the Estee edit line here.
Milk Makeup Oil Lip Stain
This is the it style for lip stains. It's hydrating, doesn't crack, and leaves a perfect pout. Beauty bloggers go crazy for lip oil stains, they give you sheen like a gloss but moisturize like your favorite balm. However, this product is a bit pricey to be using regularly and is often sold out.
Alternatives to the Milk Oil Lip Stain
Covergirl Vitalist Elixir Lip Oil
This milk makeup alternative has an easy brush application. The color shade and softening lip effect is a spot on dupe for the milk makeup version. This also has a sheer color texture.
This milk lip stain alternative has more color/hue than the covergirl option mentioned above. It layers well while still looking natural.
Milk Makeup Holographic Stick
Are you seeing a trend? Milk makeup is all about sticks that give you shine and dewiness. This unique highlighter is a cult favorite because beauty pro's and novices can add it to their routine with ease. It has an "intergalactic" highlighting effect and adds a hypnotic highlight to your cheeks.
Alternatives to the Milk Makeup Holographic Stick
Nyx Strobe Of Genius Holographic Stick
color: Electric Invasion
This is a great alternative to the Milk holographic stick in the color "supernova". It's extremely easy to apply and has a slight lavender shimmer that gives you all the aesthetic vibes you need. Perfect for everyday or a fun music festival look.
color: pink diamonds
While this is powder instead of a stick, it is a great alternative to the holographic stick in the color "stardust". This dupe provides a subtle pink hue with a bit of sparkle. They both provide a sheer rosy tint.
L'Oreal Illuminating Galaxy Stick
color: Cosmic Pink
A holographic stick at a fraction of the price. The cosmic pink gives us shimmery pink highlights that rivals any pinterest beauty board. Helps to shape your face, and draw attention to those killer cheekbones.
Milk Makeup Kush Triple Brow Pen
This brow pen boasts an impressive amount of nourishing ingredients like aloe, CBD oil, and sunflower oil, and it also gives you that perfect laminated brow look. However, if you want perfect brows daily, that price definitely adds up.
related: how to get the perfect laminated brow look at home
Alternatives to the Milk triple brow pen
L'Oreal Paris Micro Ink Brow Pen
This milk makeup trip brow dupe has a great applicator that not only provides that feathered brow fill in, but can also be flipped over (use the sharper tip with the flat side) to elongate your brow strands where necessary.
This affordable alternative has a great toothed maker application and allows you to fill in your brows with realistic brow-like strands, easily! I've also seen beauty gurus use it for temporary freckles. And it has stellar reviews!
Milk Makeup Brow Gel Pencil
This smooth eyebrow pencil glides on effortlessly and fills in any sparse sections of your brows. But, at this price you can definitely find something similar for everyday wear.
Alternatives to the Milk Makeup Brow Gel Pencil
Milani Easy Brow Automatic Pencil
You can get three pencils for about the same price as one milk brow gel pencil. While this is technically more of a pencil than a "gel" pencil, it glides on so smoothly and has a very similar texture and look. Plus, it is super affordable and lasts all day.
Julep The Works Pencil Definer and Tinted Fiber Gel
This all in one brow pencil and gel is the perfect milk brow pencil alternative. You can precisely fill in your brows with this easy glide pencil and then add a bit of shape and texture with the fiber gel.

Now, get ready to slow-motion walk through the streets of NYC with perfect brows, dewy skin, and shimmery cheeks. But the best part? With these milk makeup alternatives your bank account won't be crying.
check out my other affordable alternative posts here.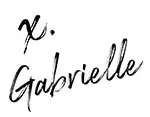 Pin the below image so you too, can look like a modern makeup goddess (for less)