This post is not optimized for SEO, it's a bit wordy, but I just felt like writing it and you might feel like it reading it. So, google- don't hate me for this one.
And while most of you are faced with the utterly, shocking realities of working from home, I, my friend, am finally the wise one who people actually come to for advice. This sounds crazy, but it is true… I've been successfully working from home for many years now, and I don't want to brag but I've mastered being productive at it. If you want to know how I do it, click here.
So during the past two weeks, I can confidently say I'm being productive but my creativity had a slight slump.
My process is dependent on my location, and I'm fortunate enough to reside in a city I am wildly enamored with on a daily basis. The art, the culture, the beauty of NYC makes me grateful every single day. It inspires me to be more creative, to push my boundaries, and to feel like I'm surrounded by like-minded people.
But, without access to these jaunts through the city, I've had to find other alternatives to inspire me. And don't get me wrong, the internet is filled with inspiration… But, it can be a bit daunting.
When faced with the hard reality of seeing SO much talent everywhere, I personally, can get self-critical. The creations and skills seem so far out of my reach, that it can feel like a dark hole.
Then I remembered what my first youtube video looked like, and what my first real IG post looked like, and I see how far I've come. Not that I"m where I want to be, but that none of that growth would be possible without the blunders of trying, and then trying again.
** we may earn a commission from you clinking the links in this post at no additional cost to you, for the full affiliate policy, click here.
So how am I avoiding boredom and burnout?
Finding new avenues of creativity and inspiration has been essential to my more isolated existence.
Pinterest is always a good source of inspiration. Follow me there, for more content and fashion inspiration.
But, in a wild turn for 2020 TikTok has proven an extremely enjoyable AND inspiring platform. And, if you're not on TikTok already, I give you a year.
Let me explain something first, though. TikTok was originally Musically and it was of course very musical and niche. It rebranded as TikTok and expanded its' reach to SO many more categories (including but not limited to music). Fashion creators are on there. photographers, dancers, musicians, and more. The skill it takes to communicate something quickly and efficiently, usually, around 15 seconds or less (max a minute) is invaluable.
Of course, some content is more youthful, but you don't have to learn the renegade dance to be on the app. Although, I think its pretty fun, so you might want to try learning a dance anyway.
But check out some of these TikToks. The video transitions, the skill, and the messaging are all fascinating examples of what this app is becoming.
And, you could follow me on there too, if you want to make my day.
Avoiding Boredom Part 2
I don't know if has to do with the fact that I'm a Sagittarius or it could just be engrained in me, but learning new skills and expanding my knowledge is like air to me.
Learning anything, read everything. Do more with each day. It's certainly not for everyone, and I would definitely get some major eye rolls from people enjoying quarantine as a much-needed break. And, in no way am I'm trying to flex my productivity. I binge watch Netflix too, I just also need to feel productive. It probably has to do with the fact that since I work from home all the time, my productivity and self-motivation need to be on point… or else, I don't make money. And, that would be unfortunate.
So here's my reading list so far:
Note- I haven't finished all of these books yet so I'm not going to give you my thoughts yet. However, so far they are all extremely different, captivating, and inspiring. Again, I prefer nonfiction over novels (I love a good novel or story like Harry Potter, but I find myself reading these types of books more naturally).
What would life be like without Amazon? An Amazon account is kind of like a window into your soul. The things you search for leaving breadcrumbs to you true identity and TRUE likes.
Like when you claim you like French New Wave Cinema but you only rent rom coms on amazon prime.
It's not dismissing the fact you may love Contempt and Breathless, but your heart also lies in the slightly less seductive genre of romcoms.
Consider yourself deep for having tastes that appreciate both.
But, I digress. Amazon.

What am I buying?
When you look at this list you might be shocked to find the lack of toilet paper and hand sanitizer in my amazon cart. But, surprisingly I am well stocked on both and can panic buy more fun items.
Well, an oh-so-glamorous sweatsuit of course. And, alas, I don't have a boyfriend so I can't just steal his sweatpants and sweatshirts, so amazon is my answer and pseudo partner for the time being.
I felt it was time I leveled up my sweatsuit game since my ability to dress up and go out was limited. It's good to feel cute, even in sweats.
I have one non-negotiable in life. And that is my energy drink preference. I started drinking these guys in high school and my love for them was reinvigorated when I found them while traveling. So, I found them on amazon and now keep a healthy stock at home.
And for anyone thinking I'm going to die from caffeine consumption. I checked. An adult can safely consume 400 mg of caffeine a day.(source) These drinks have 142 mg of caffeine per can.
They are also the best tasting energy drink out there.
Whole Food Amazon Prime
My life was changed when I first found out about this a few months back. However, I've never faced the substitution process before.
This past order was kind of a bust. I ordered over 20 items and got like 10, and of that 10 about 3 were the actual items I wanted.
Substitution fail:
Beef bacon instead of pork bacon:
I thought how bad could it be, but personally, I did not enjoy this AT ALL.
Substitution win: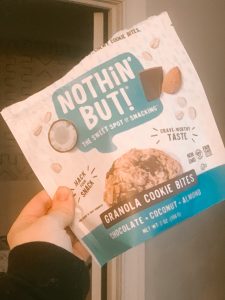 "Nothing But" Granola Cookie bites instead of Cookie Dough
Now, at first, I was like what in the hell, these are NOT comparable. I wanted sugary, bad-for-me cookie dough. But, weirdly this wholesome, healthy cookie grew on me. And, I would actually buy them again, on purpose.
What have I been watching?
My genius friend put on me to this app called TV TIme. And I love anything that keeps things organized and connects me with people. So this app is fantastic.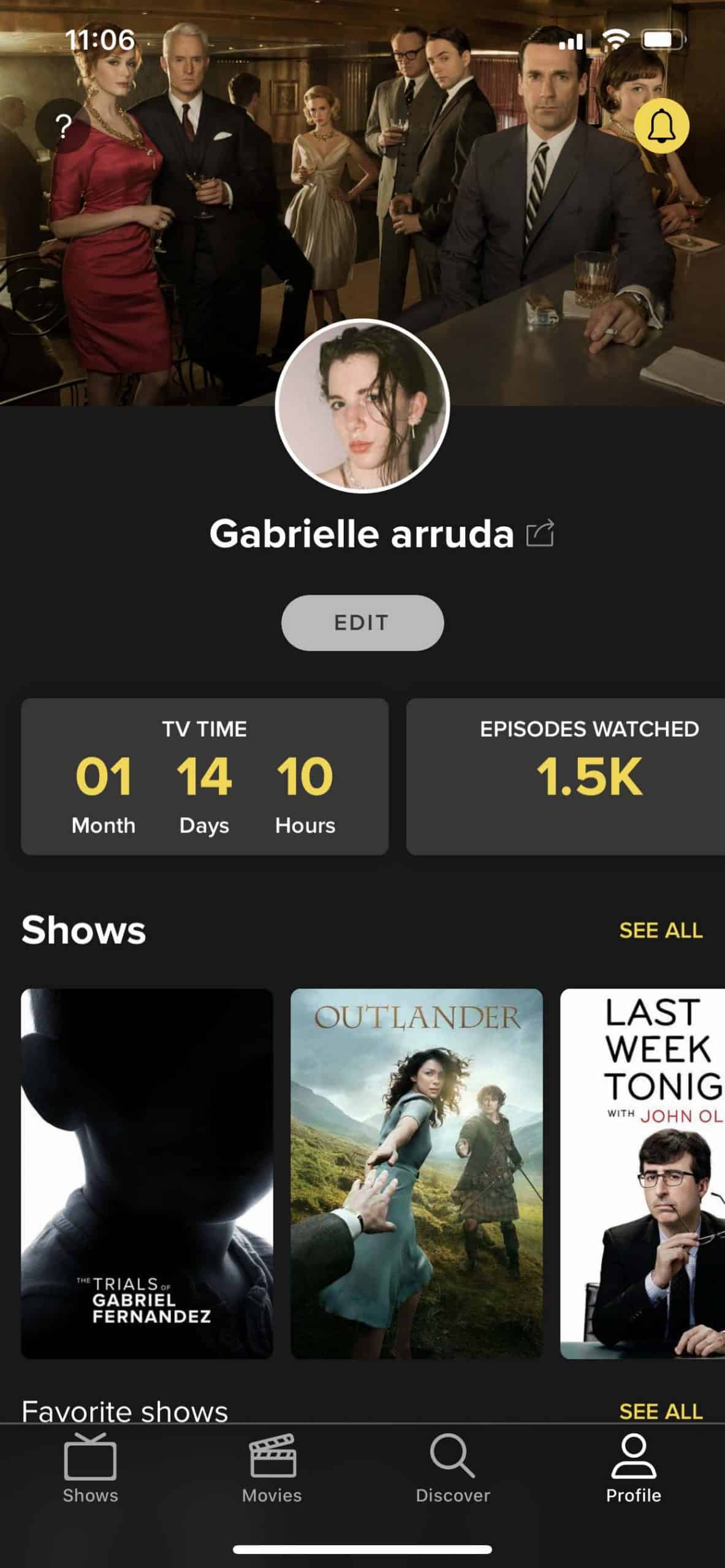 You can enter in tv shows and movies you've already watched, ones you want to watch, and follow friends to get more inspiration.
Previously I had only tried an episode of Outlander and had kind of not been impressed. But after seeing it on a friends Tv list, I gave it another shot and boy am I glad I did.
It's easy, fun, and the costumes are to die for.
And, these crime documentaries are also on my list. Although, after watching The Trials of Gabriel Hernandez, I needed a bit of a break from crime tv.
Tiger King: Murder, Madness, and Mayhem

And, I got such a weirdly supportive response from my last post that had iPhone wallpaper backgrounds, I decided to create a few more. ( if you're on mobile just double-tap the image, hold down the screen, and save the photo, and on desktop just right click save image as).
But, if you want to get any future wallpapers or musings from me, you have to sign up for my newsletter. Don't have FOMO, just sign up. You can always unsubscribe if my emails plague your inbox (but I really respect inbox zero so I promise not to be THAT newsletter).
How are you all doing with this? What are you watching, reading, accomplishing?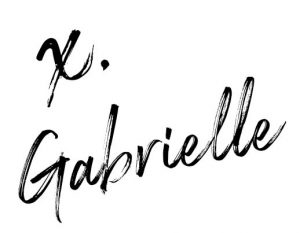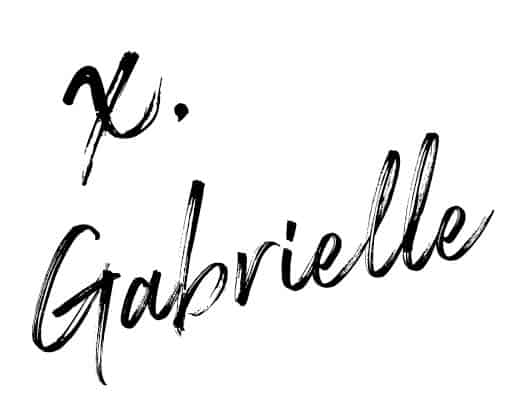 Pin this? I'm not sure you need to, but who am I to stop ya…