The empire that is Sephora is known by every beauty lover and skincare aficionado. And let's be honest you probably have a beauty rewards point collection that could put your bank account to shame.
So let's talk about Sephora's top ten products right now. These are the most highly sought after, most effective, and most highly reviews products Sephora has. They range from deodorant to serums to mascara, and want to know what they all have in common? They are not all that affordable.
Which is ok, sometimes it is good to invest in yourself. However, other times, it is smarter to shop around and find the affordable beauty alternative that provides the same results at a fraction of the price.
So stop draining your bank account on those $300 plus Sephora shopping sprees filled with the MOST pricey beauty products and opt for some of these alternatives instead.
we may earn a commission from you clicking a link on this page, at no additional cost to you. full affiliate policy here.
The Top 10 Sephora Products and their affordable alternative
1. Olaplex Hair Perfector No. 3
With over 2,000 5-star reviews, and hundreds of thousands Sephora "likes"- this product is highly sought after.
Olaplex is a concentrated hair treatment that helps to reduce damage and breakage and strengthen your hair's core. It is NOT a conditioner.
What are the main benefits?
Strengthens hair structure

Restores a healthy appearance

Helps to heal damaged and compromised hair
Typically the Olaplex treatment takes anywhere from 10 minutes to 90 minutes.
Olaplex Hair Perfector No. 3 Affordable Alternative
ApHogee Intensive 2 Minute Keratin Reconstructor
This product has over 750 5-star reviews and provides the same core strengthening and hair reconstruction that Olaplex does, at about half the price.
This product is especially good for post-coloring hair treatment.
Pros:
Helps prevent split ends and breakage

Contains botanical oils, keratin, and amino acids

Only takes 2-5 minutes (depending on hair damage).

helps restore colored hair damage and gives a less frizzy appearance
Cons:
Meant for Damaged or color-treated hair
2. Anastasia Beverly Hills Brow Wiz
A few years ago, Anastasia Beverly Hills popped up in the beauty world and staked her claim that brows would be the hottest beauty trend. She was 100% right.
Anastasia Beverly Hills made a big splash by offering the Brow wiz and becoming a Sephora cult favorite with over 15,000 reviews. [ beauty trends 2020 that anyone can pull off]
What are the main benefits?
Great color matches

Does not smudge

Precise tip/pencil
But at over $20 a pencil it goes fast when you are avid bushy brow lover like me.

Anastasia Beverly Hills Brow Wiz Affordable Alternative
Nyx Professional Makeup Micro Brow Pencil
This Nyx micro brow pencil is amazing. I've used both the Anastasia Brow wiz and this Nyx pencil and I really can't tell the difference.
The Nyx pencil comes in 8 shades, as opposed to the Brow Wiz which comes in 10. But besides this minor difference, the smudge-proof, precision of the Brow Wiz is matched almost perfectly with this affordable alternative.
Pros:
8 color matches

Precision Tip

Does not smudge
Cons:
Does not "glide" on quite as smoothly, but the finished product is identical.
3. Living Proof Perfect Hair Day Dry Shampoo
Ok, this product definitely tops the Sephora lists for a reason, it is a great product and works for pretty much any hair color without leaving residue. However, at around $25 a bottle for a standard 4 oz bottle, it definitely starts to add up when you burn through a can in a few weeks.
What are the main benefits?
Absorbs very quickly and can see results quickly (soaks up oil and sweat)

Has a "patented healthy hair molecule" that helps keep your hair cleaner, longer.

Neutralizes hair odor and has a time-release scent (which while I don't mind the scent

itself, I found a bit overwhelming after awhile)
Living Proof Perfect Hair Day Dry Shampoo Affordable Alternative
Dove Refresh+ Care Dry Shampoo
At generally under $5 for 5 oz, this dry shampoo is amazing. It's an Amazon #1 Bestseller and is a sure way to save your budget when it comes to hair care.
Be aware- just like with normal shampoo, you have to "work" it into your hair for the best results.
How to apply dry

shampoo properly:
Spray along hair (with 3 in between the spray bottle and your scalp)

Separate hair into sections and spray each section using technique above

Flip your head upside down and use your fingers to massage your scalp and blend in the shampoo.

Brush your hair
Pros:
Works for all hair colors if applied in the proper manner

Very Affordable

Scent is light
Cons:
If not applied properly can be ineffective in subduing a greasy scalp
4. Ouai Wave Spray
This cult brand has taken over my Instagram and this specific wave spray has over 700 5-star reviews on Sephora.
Its a texture spray that helps create beachy waves and body on almost every hair type.
What are the main benefits?
Creates beachy waves on a variety of hair textures

Weightless and does not leave a residue

Nice, subtle fragrance
Ouai Wave Spray Affordable Alternative
Not Your Mother's Beach Babe Texturizing Sea Salt Spray
This no-heat beach wave spray is great and super affordable. So you don't have to feel guilty using it all summer.
Pros:
Works on all hair types

Paraben-Free

Easily adds texture to your hair and creates a beachy look
Cons:
If not applied properly can leave a waxy residue
5. Tatcha The Dewy Skin Cream
This ultra-popular rich cream gives your dry skin some plumping hydration and is antioxidant-packed so you can get that coveted skin glow.
This product definitely has the wow factor, but if you use it daily, you'll find yourself at Sephora a lot.
What are the main benefits:
Clean Beauty

Proven clinical results to increase hydration and improve skin appearance

Brightens skin and leaves it supple
Tatcha Dewy Skin Cream Affordable Alternative
Bliss Ex-glow-sion Super Rich Face Moisturizer
This is a great affordable beauty alternative to the Tatcha Dewy Skin cream. Its price point is generally under $20 and it has stabilized vitamin c ( click here to learn more about vitamin c for your skincare), pro-vitamin B5, and a very similar moisturizing glow.
This product has a slightly different texture, but very similar results, and is a great drugstore option.
Pros:
Affordable

Cruelty-Free Brand

Delivers a ton of moisture
Cons:
6. Nars Radiant Concealer
This award-winning concealer is a lifesaver for dark under eyes and blemishes. It also lasts for up to 16 hours, which is pretty impressive although not necessary for all lifestyles.
What are the main benefits:
Ideal for all skin types

vegan and cruelty-free

Crease-free application (which is important for under eye)

Lightweight
Nars Radiant Concealer Affordable Alternative
Maybelline Fit Me Liquid Concealer

This comes in at a fraction of the price, is easily accessible, and has over 5,000 5-star reviews.
The shades cover a wide variety of skin tones and the texture is very lightweight. Perfect for under eyes and blemishes and does not crease.
Pros:
Affordable

Lightweight Texture

Crease Free
Cons:
Color Matching is tricky, especially with pale skin according to several reviews.

However, I used the "ivory" shade and it worked perfectly with my skin tone.
7. Drunk Elephant C Firma Day Serum
Drunk Elephant is a beauty staple brand. This product won The Beauty Award by Allure and has over 1k 5-star reviews on Sephora. The brand as a whole focuses on biocompatibility to create the most effective and easily absorbed materials.
What are the main benefits?
Clean Formula

Clinical results that back up the skin firming

Reduces fine lines and wrinkles

Helps increase firmness and loss of elasticity
Drunk Elephant C Firma Day Serum Affordable Alternative
Acure Brightening Vitamin C & Ferulic Acid Oil-Free Serum
This is a great affordable option that contains vitamin C to help reduce and minimize the appearance of dark spots. This is a clean product and it comes in a similar pump bottle that produces a stabilized product just like Drunk Elephant.
It is slightly thinner in texture.
Pros:
Vitamin C – with protects and brightens

Papaya (like Drunk Elephant) which minimize pores

Cruelty-free and vegan

Affordable
Cons:
Different texture, slightly thinner ( which is a preference not really a con per se)
8.

Too-Faced " Better than Sex" Mascara
With over 7,000 5-star reviews, this mascara has become a cult beauty favorite. I must admit, I was a loyal user for a long time until I found this great alternative.
What are the main benefits:
Film-forming polymer that helps build volume

Smudge-proof

very dark black color
Too- Faced Better than sex mascara affordable alternative
Loreal Paris Lash Paradise Mascara
This affordable makeup alternative is a 15x award-winning mascara. The packaging even looks similar to the Too-faced option.
Their shade "mystic black" is the darkest black available and identical in color to the Better Than Sex color.
It also has a very similar applicator brush and creates massive volume.
Pros:
Affordable

Produces the same volume

Has a very dark black color to create a full lash look

Does not crumble or flake

All-day wear
Cons:
The applicator (while almost identical to the Too Faced brush) can be hard to maneuver for the corner lashes.

Some find the heavy volume formula to be a bit clumpy.
9.

Sunday Riley Good Genes All-in-one lactic acid treatment
Sunday Riley has no doubt suffered from some bad press. But, their Good Genes Lactic acid treatment still tops the Sephora favorites list.
While some people complain about skin sensitivity, most reviews rave that the product completely transforms their skin overnight and improves the texture of their skin.
Read more on the benefits of lactic acid here.
What are the main benefits:
Hydrates and exfoliates the surface layer

brightens the appearance of dark spots ( licorice and lemongrass ingredients)

Soothes the surface redness with prickly pear extract

Clinical results to support smoothing results
Sunday Riley Good Genes Lactic Acid Affordable Alternative
The Ordinary Lactic Acid 10% + HA
This product contains 10% lactic acid, hyaluronic acid, purified Tasmanian pepper berry. The combination of these ingredients produces very similar results to the Sunday Riley Good Genes.
This brand is changing the beauty industry right now and while their products are not for everyone, their affordable pricing makes them worth a try.
Pros:
Help reduce irritation

Creates a smoother appearance

Affordable

Causes less irritation than the Good Genes version
Cons:
Does not have that immediate plumping effect to the same degree

You need to watch out for inauthentic versions of this product.

The Ordinary has become so popular that fakes of the products have popped up.

Below is a

quick video on how to tell if your product is legit. Also buying from a verified retailed, like this one, can eliminate this issue.
Bought 2 to compare! ##theordinary ##fakevsreal
♬ no guidance slowed – newslowedsongz
10. Stila Stay All Day Liquid Eyeliner
This liquid eyeliner has been a Sephora favorite for years now. It has a highly pigmented formula and doesn't crack or fade throughout the day.
The microtip makes it easy to apply for beginners as well.
What are the main benefits?
Easy-glide

Precision Tip

Lasts all-day

Doesn't run as you apply
Stila Stay All Day Liquid Eyeliner Affordable Alternative
Maybelline Precise Liner
This affordable eyeliner alternative is a great buy! It's super pigmented just like the Stila option and lasts all day.
Pros:
Long-Lasting

Hyper-pigmented

Easy to apply
Cons:
Works best in the black shade, according to reviews

Can dry up quickly if not tightly closed, but at this price, I still think it's worth it

Beauty doesn't always have to be expensive. While I won't be giving up my $300 Sephora binges anytime soon, I will be decreasing them so that I can save my bank account a bit.
These affordable makeup alternatives are the easiest way to get the same great effects from top-rated Sephora products with a fraction of the cost.
Now go get that beauty queen mode on without the price tag.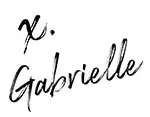 Pin this so you can refer back to it!