The trench coat- always a staple- but now more than ever they are on style watch as one of THE items to covet.
Trenches have always been the epitome of chic and now more than ever, they are back with a stylish creative twist. The runways have been flooded with this staple in every form- from classic khaki to bright pops of color, and fun patterns.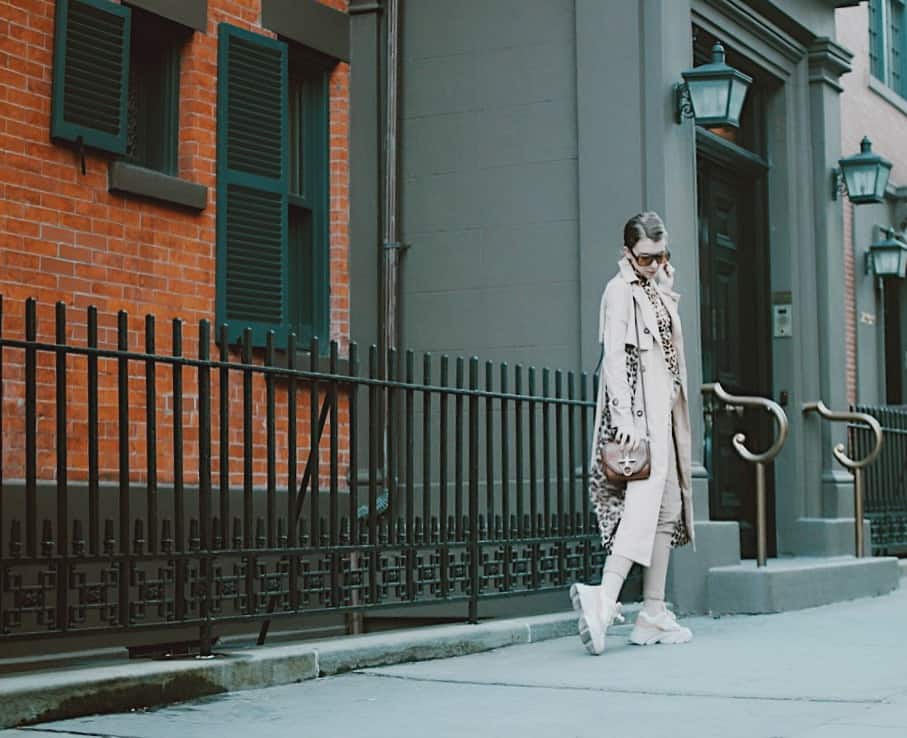 The history of the trench coat was developed as an option over the greatcoats British and French soldiers donned during the First World War. Thomas BURBERRY developed gabardine fabric and applied it to his new design the trench coat as a lighter but wind and rain resistant option. From there it was purchased within military ranks by officers who appreciated the look and had no obligation to wear them from a job position. It was a functional garment with pockets and gabardine fabric, and yet the stylish nature of its design set it up to be one of the most coveted designs for years to come.
Personally, I love all iterations of the trench, but styling all of them can be a bit tricky. I feel that the trench dictates the direction of the outfit.
If you are choosing a classic khaki trench, then go with a classic outfit. Add a blouse or turtleneck and jeans to compliment it.
If you are going with a patterned trench, like my coat here, you can repeat the pattern or reflect it in your outfit.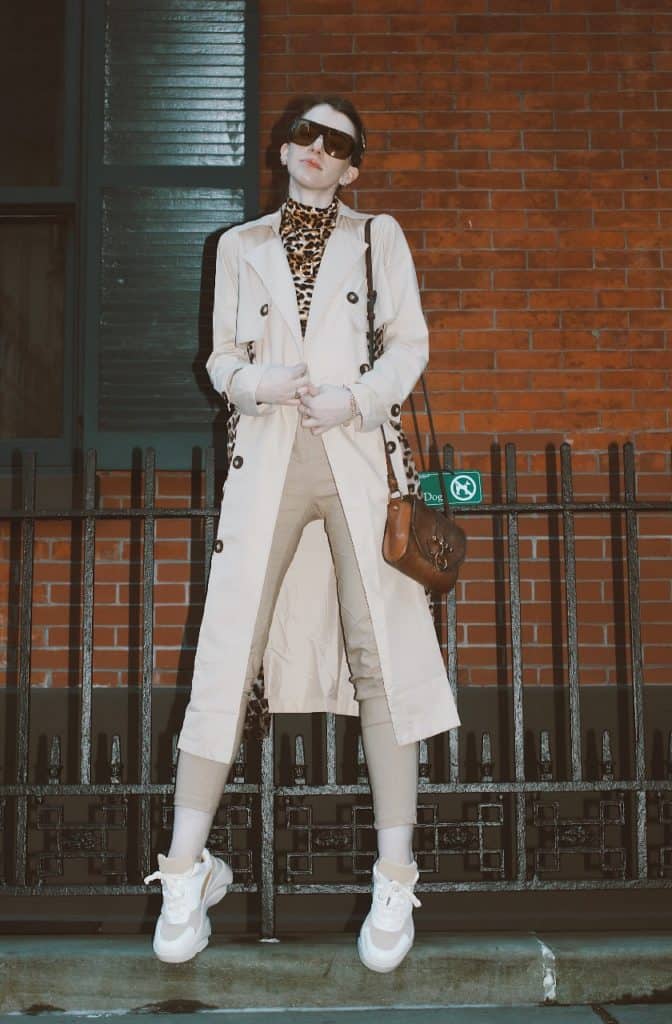 With this specific trench, I felt it had a classic vibe all around so I paired with a classic silhouette- khaki pants and a turtleneck. But i felt the leopard print was fun and could be repeated within my outfit. The wild card with my outfit was the ugly sneakers. Because I like to be a bit bold with my choices I found this an acceptable and fun pairing. However, if you are more conservative just go with an ankle boot or flat.
For bold trenches- bold colors you have two choices. Either keep the outfit underneath neutral…. IE orange trench? Go with a white blouse and white wide legs underneath. OR, if you are truly adventurous you can go all out with the color. The monochrome look is very stylish right now and that hold firms for trenches too. Orange trench? Go even further with an orange blouse, orange pants, and a pop of contrast purse. It's bold, so it may not be appropriate for all settings.. but it is sure to get respect from all fashionistas.
Trench coats gracefully never go out of style… And even the more trendy iterations of this garment will inevitably be a classic in a few years time again.. I feel this is an item you can splurge on without having buyers remorse.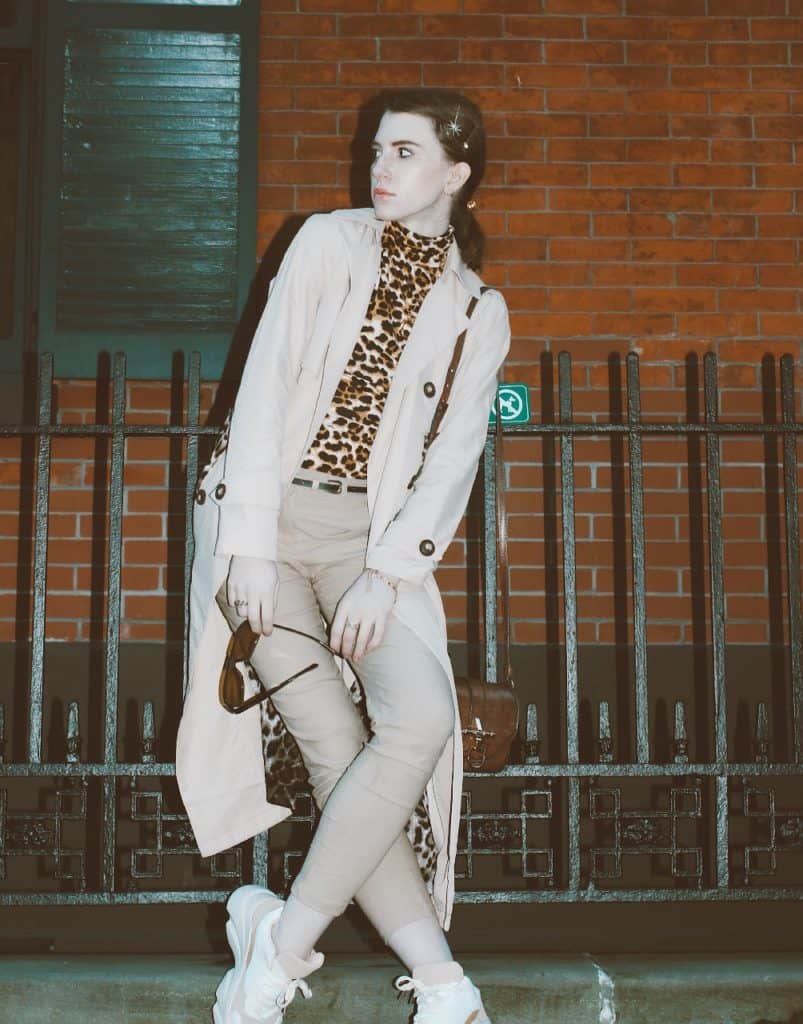 Every style icon has one, and they tend to make it their own by adding a sense of self through accessories or minor tweaks. But the key to this trend is letting the trench coat take center stage.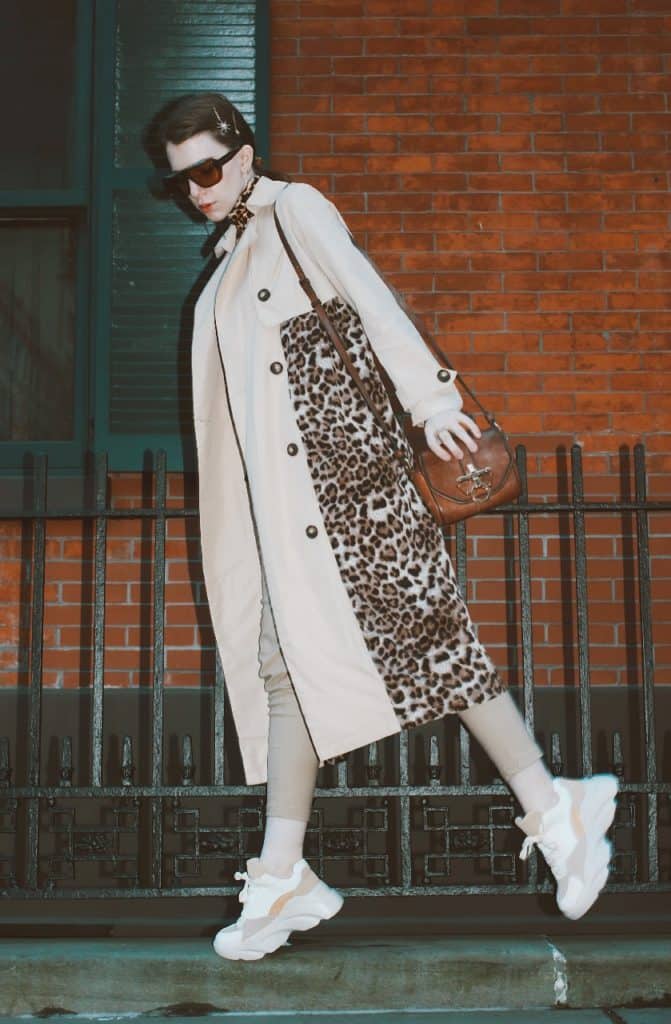 Which trench will you be shopping?! How will you be styling it? Comment below all your thoughts on this staple item.