So it's been a while since I did one of these but I only want to recommend products I love, trust, and use.
So here are all the things I'm loving right now.
** we may earn a commission from you clinking the links in this post at no additional cost to you, for the full affiliate policy, click here.
Ear Piercings and Multiple Earrings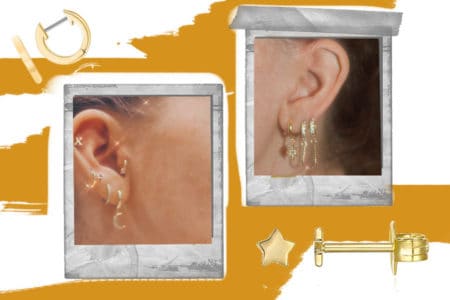 Ok, so this might be a weird "want" to start out with. But, ear piercings are trending and so are multiple earrings. In the past few months, I've added to my ear piercings, a few times.. Now, that they are healed I'm obsessed with finding the most affordable, and cute earrings to be able to regularly switch them out. Yes, statement earrings are also very popular right now, but they are not always functional for the day to day. That's why these mini hoops and earrings are my favorite to layer on my ear. It adds depth to my jewelry aesthetic and it looks put together without a lot of thought put into it.
I keep most of these earrings in 24/7. They are comfortable enough to sleep in and they don't turn your ears green.

<
Layered Necklaces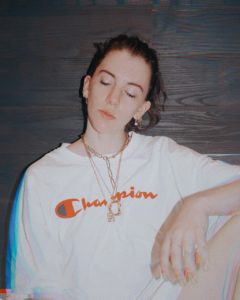 Similar to layered earrings, multiple necklaces (specifically gold necklaces) are a huge trend right now. Men's chains are popular, but religious iconography, lion iconography, or just a good old fashioned chunky gold chains are also on point for this trend. The key to this trend is to have a stacked length approach. Meaning, each chain hits at "about" a different point along your chest. It looks great from day to evening and it adds so much interest to a basic outfit. I love the more personalized initial options, as well.
Here are my favorites:
Pole Dancing
Ok- again, not all of these are actual "wants" but this is my newest obsession. I had been searching for an activity that involved movement and dancing and pole dancing has filled those boxes and more. It is an amazing workout, and incredibly challenging.. Which keeps me interested. It also works on your rhythm and flexibility, two skills I like to regularly use and keep intact.
My personal choice (if you live in nyc) is Body and Pole. I've never come across such a friendly and supportive group of women in any other physical activity or any activity for that matter. The teachers and the students are all amazing and kind people.
It's fun to freestyle and it's equally fun to condition and learn a new skill. It's one of those "fun" workouts that doesn't even feel like you're working out.
I love it so much that I actually got a pole for myself to practice and strength build at home. The beauty of this class is that once you get to Level 1, there is so much to learn you can probably spend a long time honing those skills before moving on to inversion techniques. But, it's still challenging yet manageable for a newcomer.
Also- it's a 90-minute class. So it's a long time to be moving and climbing, but it feels like it ends too soon. A mark of a great class.
Also, you may be questioning whether shorts THAT short are actually necessary- I, too, was skeptical. But, turns out a huge part about advancing in pole dancing is climbing and tricks and that requires skin contact with the pole (so that you don't plummet to the ground). So, while shorts this small may not be your favorite, they are eventually a reality. But, the girls in these classes are amazing, supportive, and beautiful- so you'll never feel self-conscious. Also, you don't have to start out with shorts like this- so don't let them scare you.
Dapper Dan: Made in Harlem: A Memoir
So, you all know I love fashion and love to read, so this book is the perfect mix of my two passions. Dapper Dan is an icon in the fashion industry. He has influenced more high-end luxury companies than you can count and he is basically the founder of Logomania. He persevered when no one thought he could become a high-end designer. He has overcome so many hurdles including a heroin addiction and a gambling career that lead to some poor choices. Overcoming those challenges lead him to find his love of fashion and cultivate his knowledge in fabrication and tailoring. He was the inspiration between Louis Vuitton and Supremes first collection out the gate and he has partnered with Alessandro Michele and Gucci to create some of the best amalgamations of streetwear and high design out there. I accredit him to the skyrocketing success of Gucci's menswear line. His book chronicles his life and his journey through the highs and lows and not only is it inspiring- it is truly a unique evolution in mindset, seeking knowledge, and honing your craft. He never gave up and he has so much to show for his efforts. It is a book that anyone can get value from, and it's an easy read. Click here to shop this book.
Micellar Water
So I've been trying to fix my skin all summer so that I can essentially go makeup-free (which- if you read this post, you can find out how I did it). But, recently, I've found Micellar water and I love it. It's less harsh than witch hazel or traditional toners and it removes makeup easily. I find it gentle enough for my skin and also able to cleanse my skin properly. My favorite is this one and it makes summer skincare so simple. Micellar water has tiny micelles within in that surround dirt and oil and breaks them down. It looks like water, it feels like water, and yet it cleans your skin so much more efficiently. It does not strip your skin of the natural oils and pH that it needs to keep that glow. This is the first step in a two-step cleanse and should be used before your daily cleanser. The micellar water takes away makeup, oil, and dirt and then your soap will do a deeper clean. It's perfect for sensitive skin, and there are even options for oily skin as well.
So that's everything I've been loving and buying. Be sure to sign up for my newsletter to get updates on everything I'm shopping!