Fashion is an ever-evolving circle of new. But by the very theory of a circle, almost every trend makes a resurgence at some later date. So, why should you pay attention to trends? Well, because your image is crafted by the way you carry yourself and the clothes you wear. Before you utter a word to someone, before they can judge your eloquence or your verbal communication, they have already assessed a first impression by what you're wearing.
Now, if you don't think taking control of your clothes is not a direct line to making the best possible impression on the world, I'm not sure I can help you. And, I get it to some degree. It can be scary to take on new trends, or dive into the deep end if you feel as though it doesn't come naturally to you,
But, that's why I am here. I am here to walk you through what you should be keeping an eye out for this season, and HOW to style it so that it feels comfortable to you, but also on-trend. Following trends does not mean that you are jumping on every bandwagon and mimicking other's styles. In fact, the right way to follow trends is to craft it to you! After all, this is about expressing who YOU are.
Which leads me to my first point….
If you have trouble with styling and don't feel as though your fashion choices represent your inner spark, I have a FREE style guide to help you transform into a more fashion-savvy dresser. It will help you decide what trends are for you, why you should try new styles (and how to), and how to refine your message of who you are through your clothes
Sign up below to get it sent to your inbox!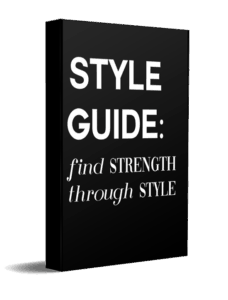 Cardigans, Cropped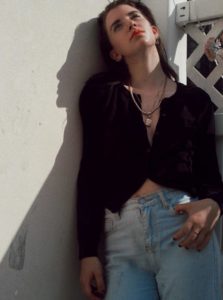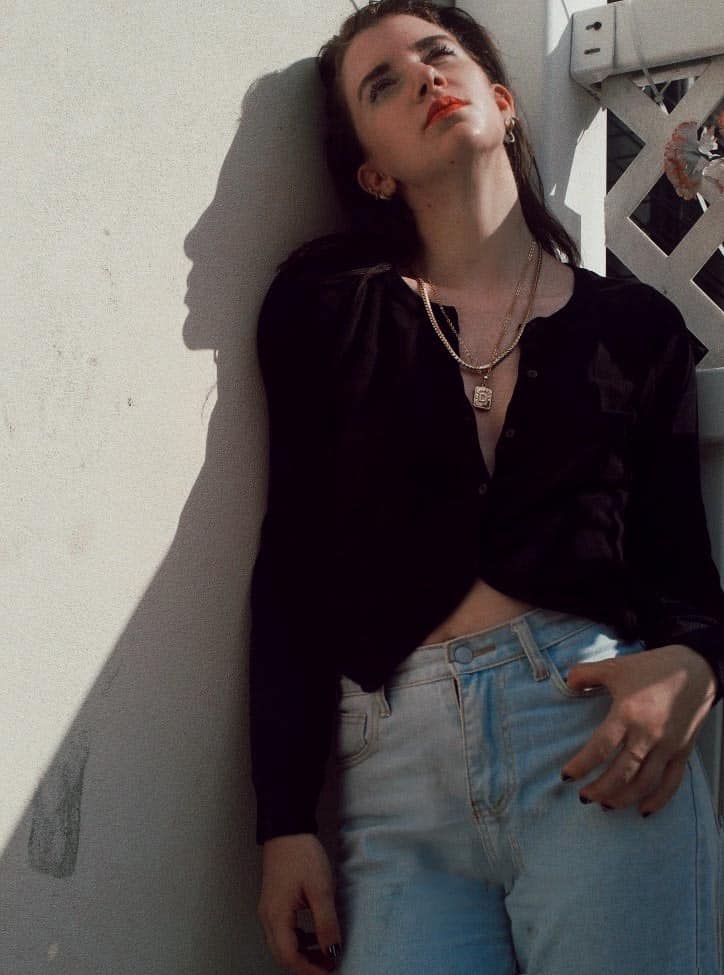 Cardigans are all the rage. The more cropped the better. We can reference the 90's for this trend resurgence and if you can rock the nothing underneath, few button vibe- I suggest you embrace it now.
Fashion is diverging into two distinct categories. We have the flamboyant, huge puff sleeves, eccentric prints vibe. And then, we have the down to earth, basics being re-imagined vibe. This trend falls into the latter category.
This means- it is easy to find, easy to wear, and generally very flexible. So for all of you just starting your fashion exploration journey, this is a trend you should try.
For styling, the cardigan pairs great with the next trend (ahem, straight leg jeans) but it also goes well with "mom" jeans, paperbag waist pants, and silk slip skirts. It's a relaxed vibe that is comfortable to wear and almost impossible to mess up. So don't be afraid to play around with this trend.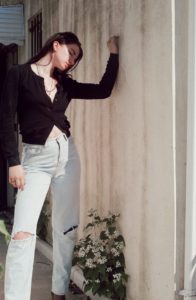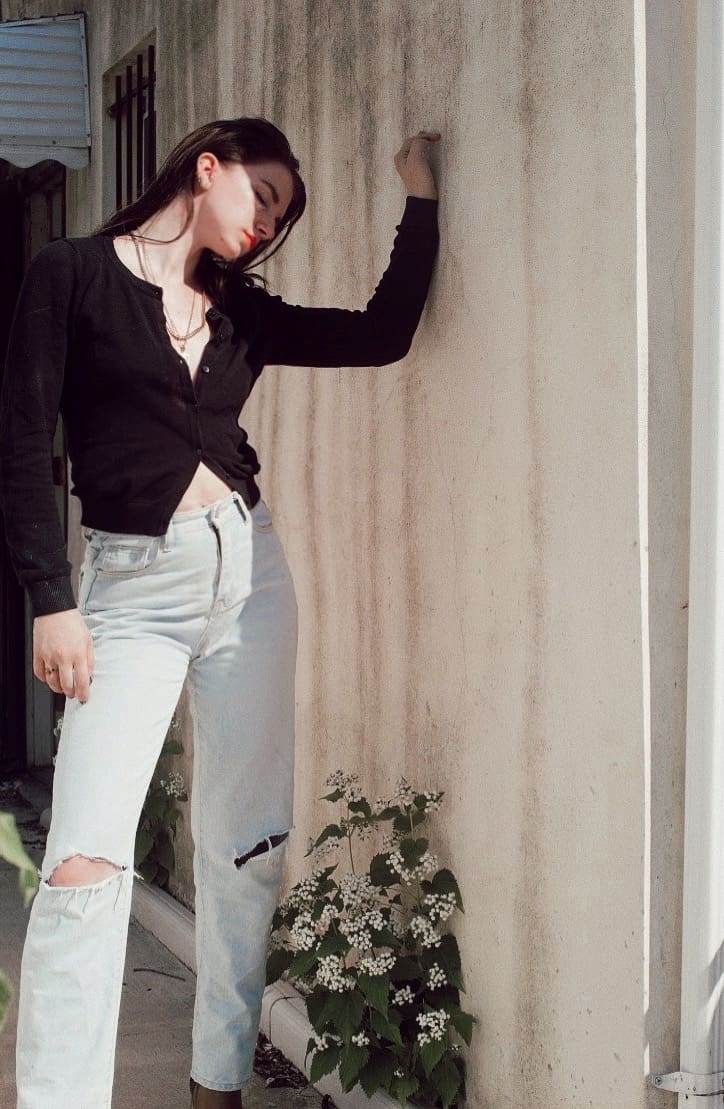 One note of caution with this trend. It is about proportion. do not cut yourself up in equal halves… this is incredibly unflattering and will not come off with the easy chicness that this trend is shooting for. Opt more for a 1 to 3 ratio. Meaning the smaller portion is the cardigan (1), and the bottom is either higher waisted or you are showing a bit of stomach(3).
When trends start to surface they often surface in groups. Which is why the following 4 trends also, all work with the cardigan look. So if you feel comfortable, don't be afraid to combine all of these fall trends into one look.
** we may earn a commission from you clinking the links in this post at no additional cost to you, for the full affiliate policy, click here.
Straight leg jeans
Oh, jeans. They have evolved into so many different iterations I can barely name them all. Every time I walk into the jean section of any store, I literally just want to walk out.
Low rise, mid-rise, button front, ankle-length, skinny, mom, flooded, rinsed, washed, rock washed, etc. It's a lot.
But, while jean trends will always be turning over, my favorite pick for this fall season is the relaxed straight leg jeans.
If you want to read my thoughts on other denim trends happening this fall, check out this post.
But the straight leg jean is having a moment. We are diverting away from heavily rinsed jeans and opting for a more even-toned wash. Heavily ripped jeans are also starting to fade in place with "no-rips" or very small, well-placed holes.

My favorite pair out there is this

Re/Done pair

(actual pair I'm wearing in these pictures). I think it has a flattering waistline and a great shape.
Straight leg jeans can be a bit trickier to style with shoes.

I love the idea of pairing them with a square-toed boot (hello, it's the next trend below).

But, they also look great with a skinny strap or wrap string heels (it's not winter yet, the weather can handle these shows in the early months).

They also pair really well with a combat boot or platform sneaker (like I'm wearing here). The key to choosing a shoe is to pick an extreme. Pair this with a very feminine shoe (strappy, cute, delicate) or a heavy shoe (combat boots, chunky heel, masculine)…
If you go with a more masculine shoe, just make sure you have a slightly more feminine top, so the overall look is balanced. I cannot stress enough that the key to pulling off trends is balance, proportion, and details. Do not copy a look you see on an influencer who is a foot taller than you. You need to adjust the trends to fit your body, and the confidence in fashion will come flooding out.
Square toe boots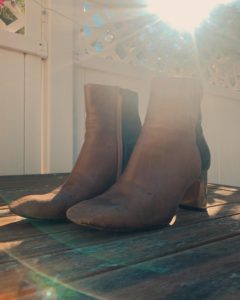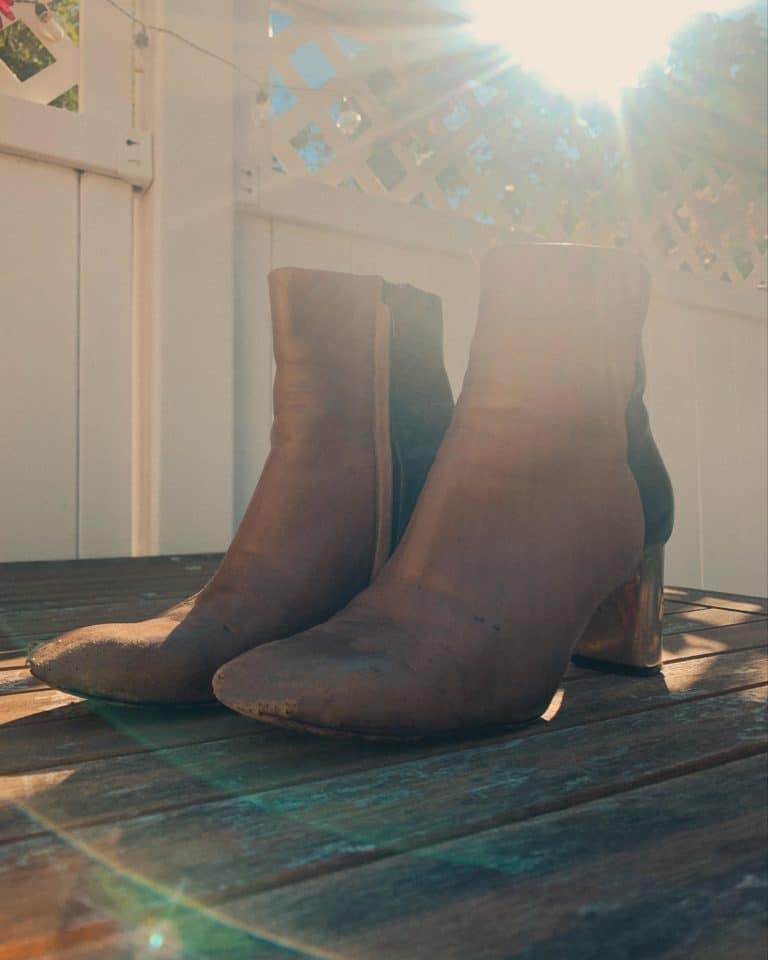 Square toe everything is on fire right now.

We can thank #newbottega and Daniel Lee for that.

Square toe shoes have been making their rise over the summer and they show no possibility of slowing down.
View this post on Instagram
SO what does that mean? Square toe shoes, specifically boots, will be here all fall and winter.
The chunkier the heel, the better. But, if that's too clunky for you there are tones of more fitted square toe options.
This is a trend that is easier to pull off than you think. You just need to find the right version for your style. It is about eliminating the styles you don't like and finding the iteration of this trend that speaks to you and what you want to convey. So just go to the store and start trying things on- it will help you visualize it and the things you like may end up surprising you. It's like when you were a little kid and you tried a new food, that you swore you would hate, and you end up loving. You really never know until you try it!

If you just don't believe me, read my free style guide– it will help you sort out how to implement a trend you are unsure of and how to make it fit YOUR style… Instead of just copying someone else's style.
Orange
Orange has been all over the runways and that means that while the future of orange fashion is coming, it also means to be on the forefront of this trend its time to start embracing this color, now.
Fall is typically associated with amber tones and oranges. But, surprisingly, we are talking a bit more clementine than fall leaves.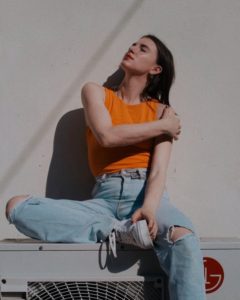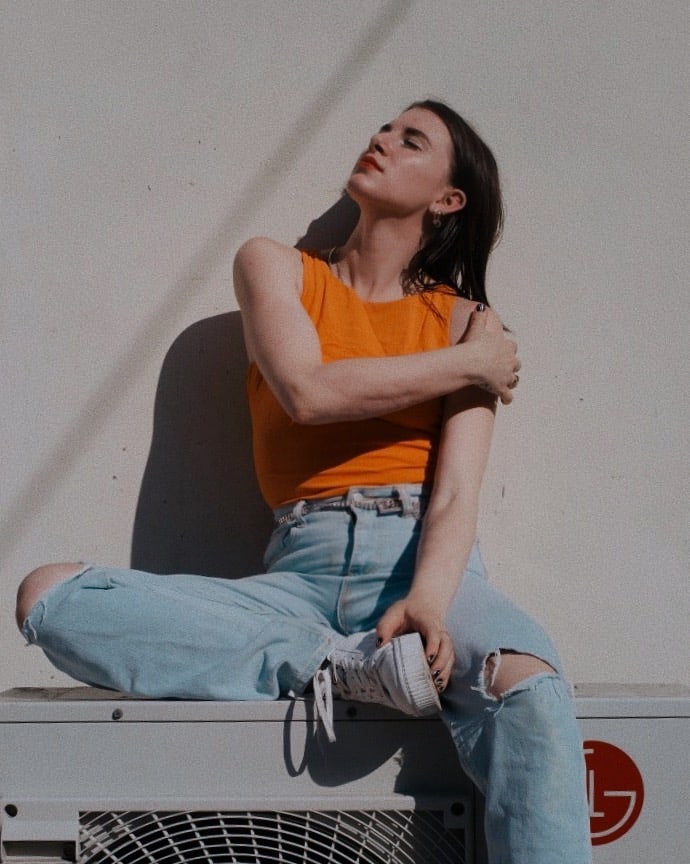 Orange has never been my favorite color. But, I'm finding I love it as a nail color, and also a pop of color with a neutral piece.
The easiest way to style this is with a neutral element. Clementine colored sweater, pair it with khaki colored trousers and square toe boots.
Clementine dress, add a white blouse underneath and a pair of Dr. marten's and you're ready to go.
There is a sophistication to adding such a bold hue with a neutral. It creates a very stylish balance.
If orange seems too bright for you, opt for an orange-colored accent, like in this manicure.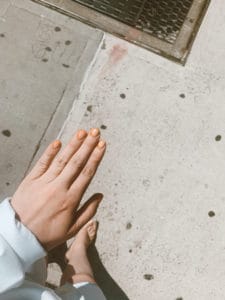 And if you love orange- go full-on with a monochrome outfit. If done right, it can be perfection. Just make sure all the oranges have the same undertones, if they don't match exactly.
Tonal Looks
The Row has brought tonal looks to the epitome of fashion chic. They have evolved a brand from simplicity, tailoring, and neutrals. But, let's be honest- not all of us can drop 8k on an outfit from them.
View this post on Instagram
But, if you want to emulate the style of this forward-thinking brand, then a neutral tonal look will be your best friend.
Khaki trench, off white blouse, cream trousers.
Black leather suit jacket belted, black skirt, square toe black boots.
Navy wool coat, navy silk trousers, black turtleneck.
You get the idea. It's about keeping a consistent color palette and allowing the simple lines of each outfit to speak the loudest.
The key to doing this is to keep the accessories more minimal, and not adding too many complicated elements.
Simple layering is key.
______________________________________________________
So there you have it. These are the fall trends you need to be watching and wearing.
Pin this for reference!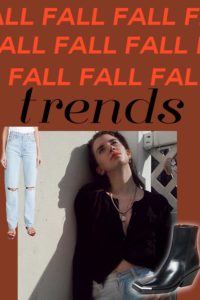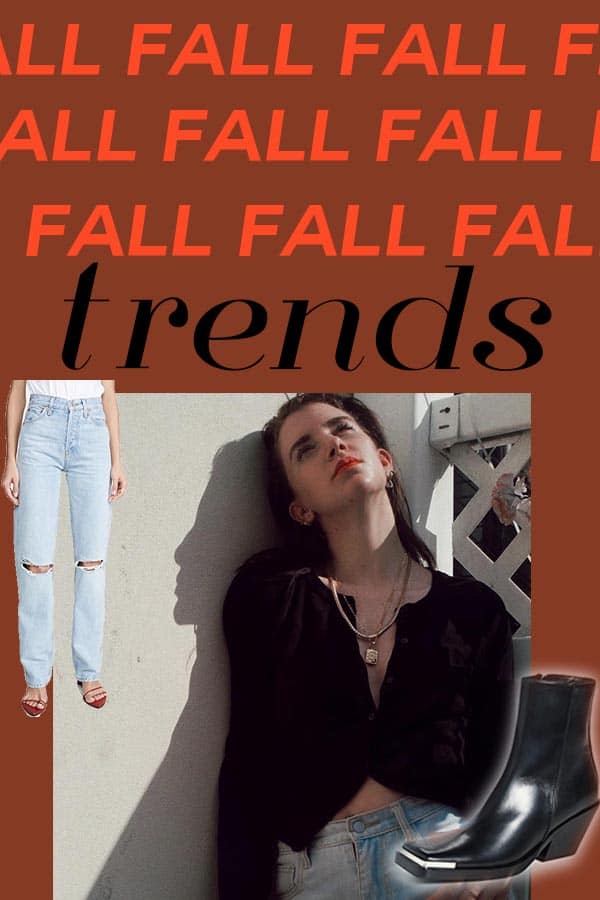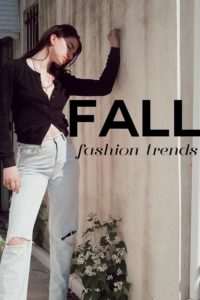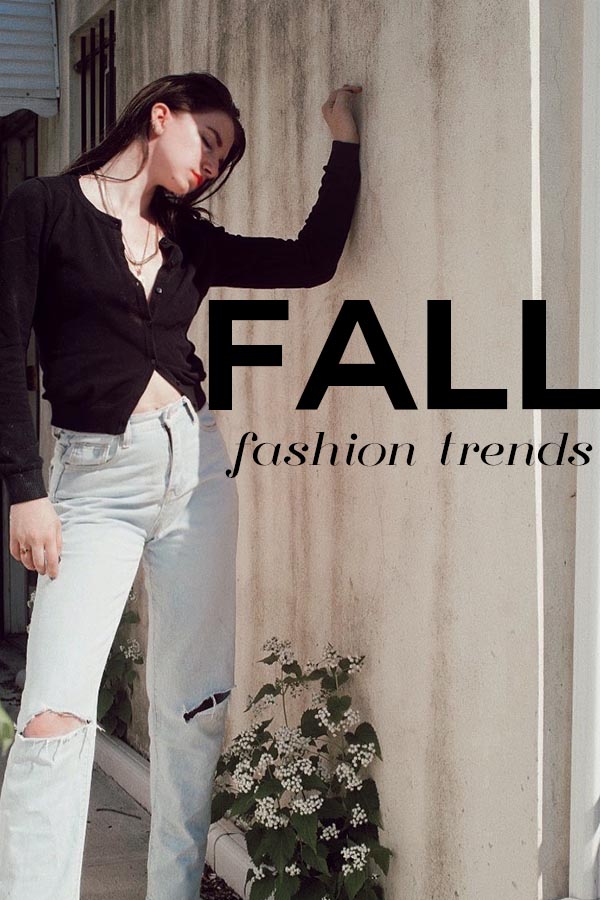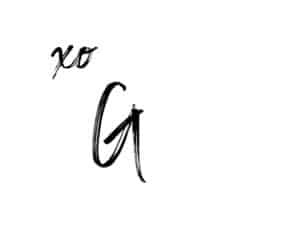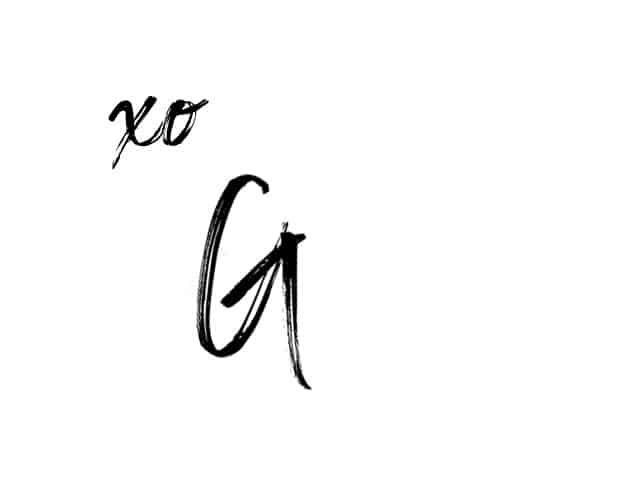 P.S. But don't stop there, give yourself permission to expand your style and your wardrobe.

Try this

10-day fashion challenge

, to push yourself out of your fashion comfort zone and find the looks that work for you.

Life is about growing, allow your first impression to grow with you and take on this challenge. Click here for more info.