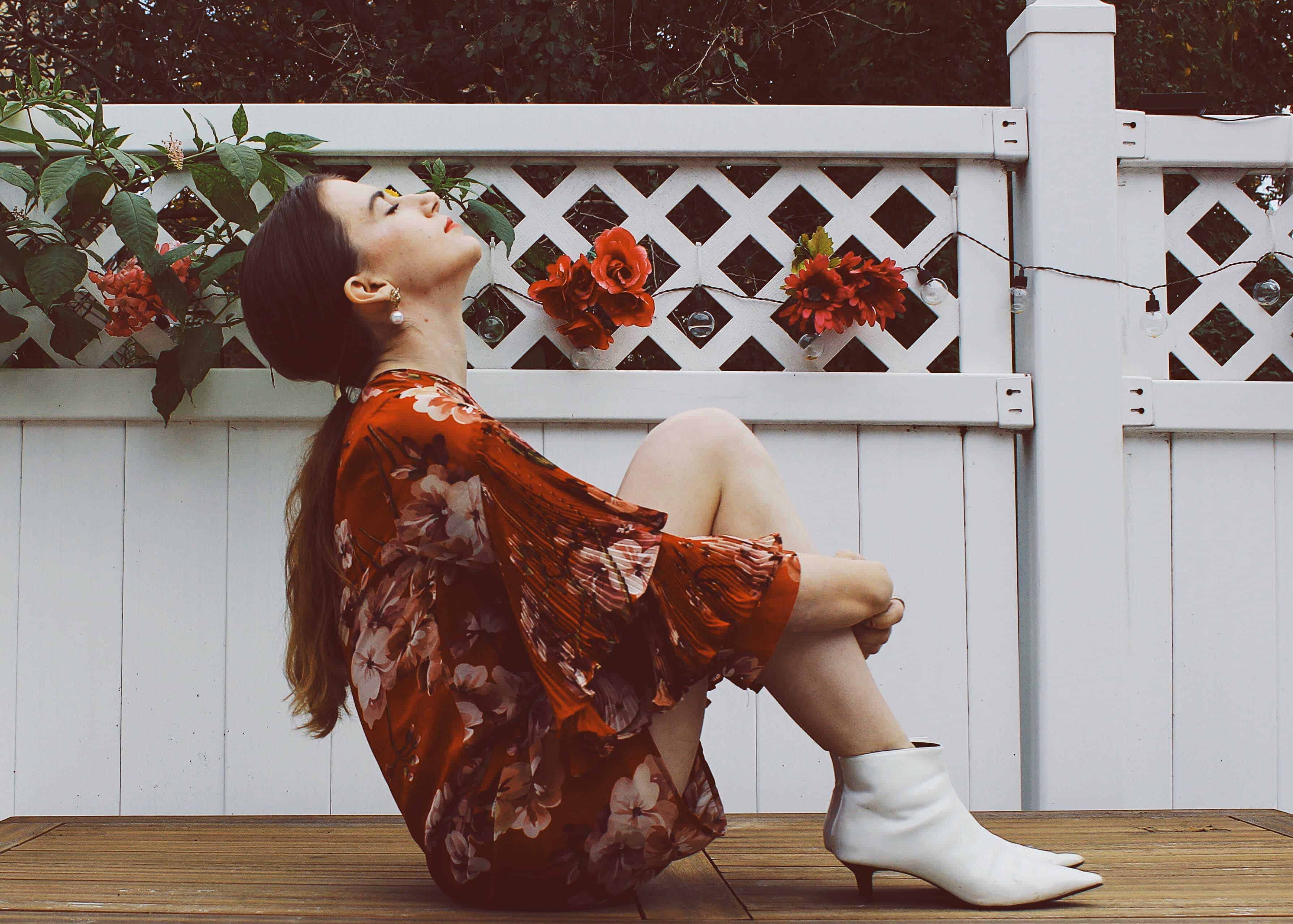 Well, as you've probably read, I'm also a new mom with no quintessential nuclear family unit, but yet I have something better, a wonderful, supportive system that I've ended up tailoring to my needs and theirs. It's a beautiful thing to have good people in your life, in that sense, I am blessed. My son is also blessed, he is beautiful, very big for his age, and the sweetest guy in town. Although he can't talk…Just screeching and giggles at this point. I had a fashion line that was sold at stores like anthropology and specialty boutiques and I converted that business into a custom bridal design specialty that I was doing up until recently. I plan to dabble still in that world, but my main priority now is this.
I was on Project Runway and had a very prolific PR portfolio having celebrities like Zendaya and Nicole Ritchie wear my ready to wear pieces. I participated in NYFW and trade shows in NYC and loved every second of that fast life. However, with my current situation- I found blogging as an outlet. It fulfilled me in an unexpected way; as I had some bias about the "influencer" world.  But I'm telling a story with my content and providing information, the word "influencer" does not have to have a negative connotation. It's about building a community of like-minded people to support one another and share our passion for fashion. It also allowed me to communicate my love of fashion and how I see that as my true voice. How I personally, have found strength in style. If you had asked me what "self-care" was about a year ago- I would have said "what self-care?". No, but really, even that terminology was absent from my vocabulary. I never considered myself with very much care or love and having a perfectionist side lead me down an unhealthy path.. Something I've turned around by pouring my heart into this site and into my love of fashion.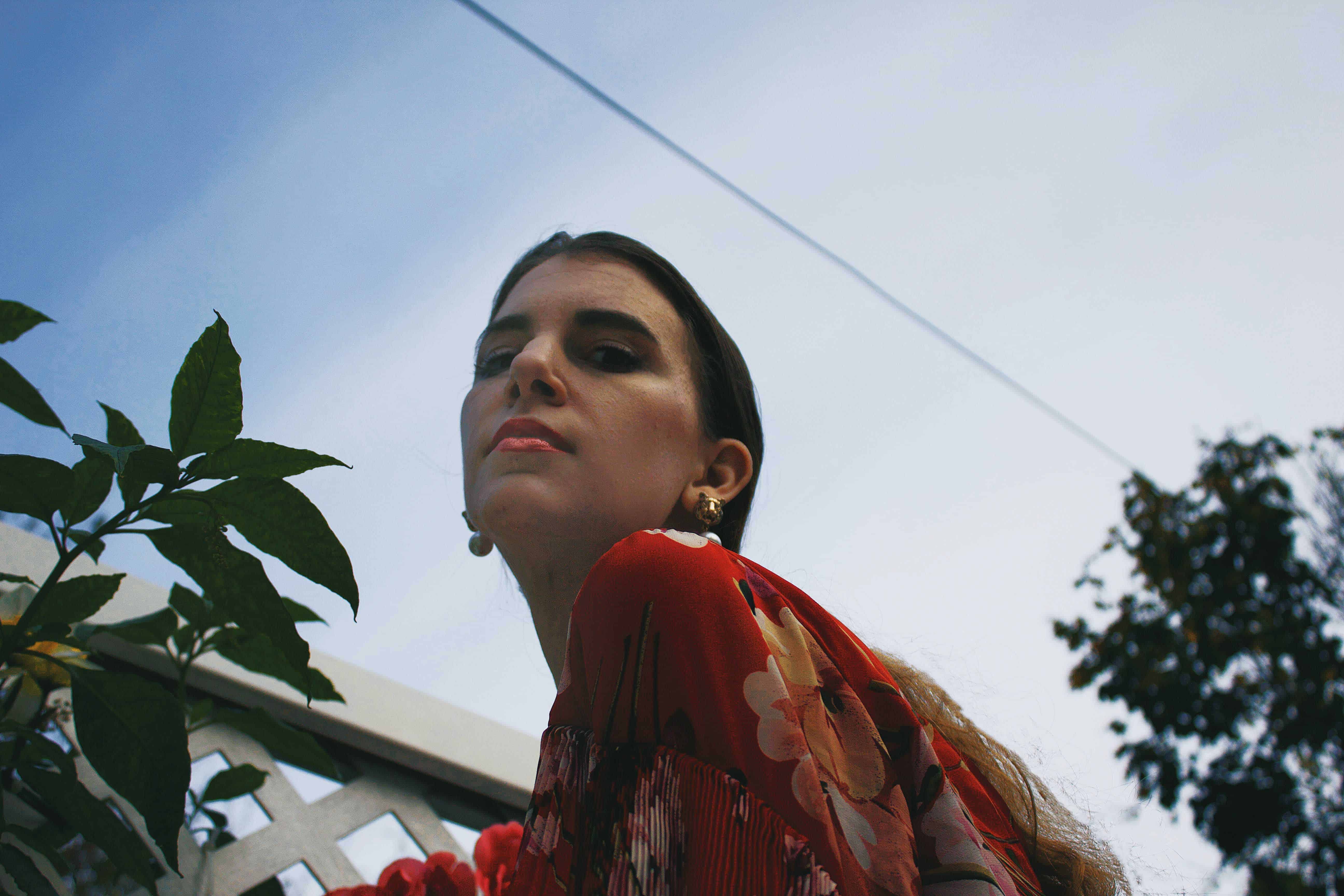 So fast forward to now, and I've found a more positive image of myself, a kinder, gentler approach to my past/present, and have in turn become a self-love enthusiast. Cheesy, but, really- totally true. This is a community to embrace positivity, creativity, and love. I want it to be a place people can learn from my mistakes, share their own, and we can grow just a little bit together. I want people to find their voice through fashion and style, much like I have my entire life. This is a space to spark discourse on trends, explore style, and endeavor to find strength in our fashion choices. I want to learn from all of you and explore my voice, my interests, and my journey with this wonderful outlet. So it's a fashion blog that dabbles in lifestyle and personal evolution- since fashion has become my form of self-care. But I hope that it becomes more than that. When I talk about my pain, I hope you resonate with it, and can maybe talk a little about yours. When I talk about a win, then I hope you too feel victorious or inspired to dream. Now, I think I am entitled to any dream that I can truly say my heart is attached to. So through my fashion and style, I choose to embrace the child in me that believed anything was possible- with one caveat. You must put EVERYTHING into it. No shortcuts, no quick fixes, no band-aids. So, I believe that my passions will flourish and sprout new life into me. My goals are to find a healthier, happier way of life through fashion and better self practices. Investing in myself, and my future. I hope to show people how to do the same.
And if that wasn't enough for you- here are 10 things you probably don't know about me. 1. I went to Parsons design but originally said that "I would never do Project Runway"- fast forward five years later (oops). I also studied at Central St Martins in London. 2. I had a huge flood in my Brooklyn brownstone a week after closing and the ENTIRE place had to renovated. 3. I grew up in Chicago, then moved to Manhattan for college, and swore I would never live in Brooklyn. Now I couldn't imagine being anywhere else. 4. I love musicals. I grew up watching them with my mom and have a soft spot for people randomly breaking into campy songs 5. I used to hate coffee- now I'm a nerd who measures her freshly ground beans. The only reason I bought an espresso machine was for guests that had visited my apartment in NYC- enter in a new love of lattes. 6. I can never maintain a gel manicure. My mani's look so janky after like three days-I guess I'm just a hard worker? Let's go with that! 7. I have one sister whose about 8 years older than me 8. My parents are the most wonderful people on the planet, and have supported me when I thought my world was crumbling. 9. I have a hodge-podge group of friends and loved ones that have helped me define who I really am over the past ten years. We didn't meet in college, or through any normal social network. We met through Urban Outfitters, and through a local neighborhood bar, we would frequent on a Friday night in college. (isn't life funny how chance some of the most prolific relationships in your life can be) 10. I lead my life with empathy and kindness. I value these traits above all else because I've found they are instrumental to being happy and being "ok" with our choices. 11. And just a bonus fact, I'm a bit of a clean freak. And yes, sometimes life gets in the way and my house gets cluttered. But pretty much the first thing I do when I get home from vacation is start cleaning (the clean house I had left). It's my stress reliever, suffice it to say my house is ESPECIALLY clean right now Comment below what you want to see more of, what you think of the blog or just anything that came to your mind. I'm forever grateful for all of you who read this and have joined this community.

So what is this blog anyway? And Why do I care? You're right, I kind of forgot to tell you new people who the heck I am and why you should even care about my riveting copy 😉 Well my name is Gabrielle Arruda, I'm a fashion designer residing in Brooklyn, NY. Boring, it's like the bad summaries you find on LinkedIn.