Le Labo Santal 33 is the trademark scent of every millennial. And Diptyque usually makes an appearance in the home of any fashion-forward, liberal, creative who has a high paying job and likes oat milk.
No hate, I LOVE expensive candles. But, dropping $70 plus every time I burn through them (literally and metaphorically), isn't always an option.
Santal 33 was actually dubbed the "scent you smell everywhere" by the NYTimes in 2015. So if you haven't bought the candle, you are at the very least familiar with this iconic scent.
Every bright and airy lifestyle shot has a Diptyque candle making its signature appearance, and every guy you date in SoHo is probably wearing Santal 33.
But remember the point of the candle is to smell good, not to provide your Instagram with a certain amount of bougie prestige. But, if you only care about the prestige, the original, luxury candles are also listed here.
we may earn a commission from you clicking a link, at no additional cost to you, full affiliate policy here
The Ultimate Expensive Candle Alternative List
Candles like Le Labo
The original: Le Labo Santal 26 (the home/candle version of Le Labo Santal 33 scent)
what does it smell like:
Heralded as the epitome of "cowboy bravado" and woody musk, Santal 33 has (very specifically) these notes: Australian sandalwood, papyrus, cedarwood, cardamom, iris, violet, ambrox, and leather accord.
So if you need a bit of man in your life, or you just love sandalwood- Santal 33 is the candle for your musky woes. It's like the scent of being out in a field, surrounded by a roaring fire, add in a bit of rustic flair, and you've now experienced Santal 33.
Here's a full review of the actual perfume, if you want more info.
Affordable Candles like Le Labo Santal 33
Most Budget-Friendly:
LuLu Candle
N
o
14
This candle has notes of jasmine, sandalwood, and oud. It has a great long-lasting burn time (up to 40 hours), and has very similar notes to Santal 33.
Trapp Signature Collection Candle No. 7
This affordable (under $30) candle has a blend of sandalwood, cedar, and patchouli. It gives a very woodsy smell akin to the Santal 33 without the hefty price tag. It also has a 50 hour burn time, which is awesome for people who like to burn candles for long periods of time (or just forget to blow them out, ahem me.).
Maison Louise Marie No. 04 Bois de Balincourt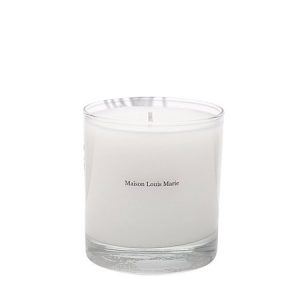 Now, this is a bit more expensive than the LuLu candle but the scent is exactly like Santal 33. I have not found a closer match. And it's also an 8 oz candle, which makes it a pretty good deal still.
Candles like Diptyque
Figuier Diptyque Candle
I'm not saying don't buy an expensive candle like this one. In fact, buy one, and burn it for those super special occasions. Treat it properly, and you'll get a nice scent and a long-lasting experience and aesthetic marker of success and style.
However, I like to burn candles regularly. And if I burned my Diptyque candles every time I was folding laundry or doing some design work, my bank account would actively revolt.
This candle has the scent of overly ripened figs, which if you don't know what that smells like, it's actually divine.
Affordable Candles like Diptyque Figuier
Paddywax Urban candle Fig + Olive (8 oz)
This candle has a very, very similar scent and is equally as chic as the actual Diptyque candle. I love the concrete casing, and the more subtle scent. It is the guilt free way to get that Diptyque smell.
Don't wait, it sells out all the time!
Magnolia Fig Candle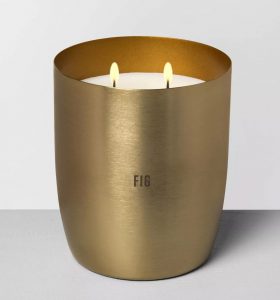 This one is a close cousin to the Diptyque Figuier. And I love the brass casing. Chic and affordable.
Diptyque Ambre
Another Diptyque favorite, the original candle has notes of the woods, vetiver, patchouli, and subtle notes of aniseed, incense, and Tonka bean.
Affordable Candles like Diptyque Ambre
Maison Louis Marie Aboukir no 10
It has Mediterranean notes with very similar subtle woodsy vibes to the Ambre candle. And it is much more candle for the price compared to the Diptyque counterpart. So even though it's a bit pricier than the next option, it is still a lot more candle than the original inspiration.
Amber & Moss candle by P.F. Candle
Evokes a mossy, woodsy vibe and has bright notes of sage and orange. The smell gives the same notes as Ambre and is a very affordable option at only $20.
Diptyque Feu de Bois
This candle is all about that fire roaring and burnt embers. A thick scent of logs burning and smokiness, it's a great living room candle or holiday candle!
Affordable Candles like Diptyque Feu De Bois
Kindling by Otherland
This has an Alaskan cedar and smoky embers feel and will be a no-guilt purchase at only $36 for 8 oz and 55 hours of burn time.
Diptyque Paris En Fleur
The limited-edition homage to the city of Paris has notes of fresh rose, patchouli, and a flurry of petals.
Affordable options for Diptyque Paris in Fleur
Brooklyn Candle Studio Tuileries Escapist Candle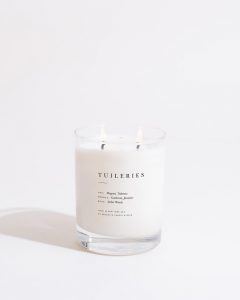 Now, this is a $38 candle so it's not quite* as affordable as some of the other options. But it's handmade in Brooklyn, and eco-friendly. It has floral notes of tuberose, jasmine, gardenia, with a base of amber woods. It's absolutely heavenly. ANd the packaging is simple and chic.
Some other Affordable Candles you might like:
Boy Smells
Every It Girl and her significant other have been rocking these candles. These androgynous scents are perfect and the packaging is beyond chic.
Voluspa
Their lavender candle is amazing. It's great for the bathroom or a spa day.
Anthropologies Capri Blue Jar Candle
It's in a chic container and has notes of citrus like oranges, lemon and lime.
Los Angeles Homesick
The packaging is lifestyle #goals, it has an 80 hour burn time and smells like California summer breeze with hints of jasmine. It's divine. Especially for any California Lover.

Candles are a way to brand your home and engrain a sense of trust and familiarity. Scent is a very strong memory trigger and having your home smell of beautiful scents like these is an easy way to make it feel more relaxing, and safe. (source)
So save that one* expensive candle for when the company stops by, and use these expensive candle dupe options for everyday life.
Now, go burn those candles instead of burning down your bank account. And check out out this page for more affordable posts!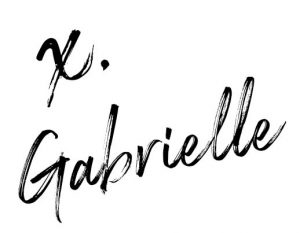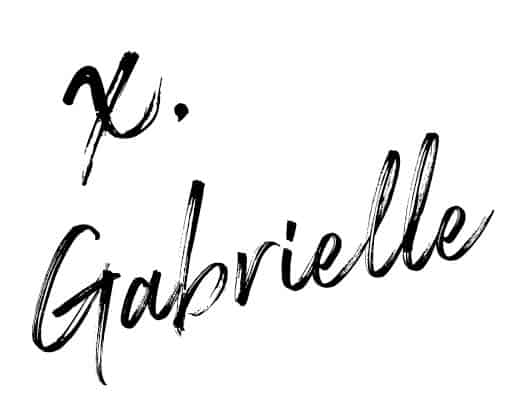 Pin this for reference so that you can get the fancy candle scent and save your budget!