You get to a certain adult-level of responsibility and all of a sudden you're expected to have nice nails. And well, my nails NEVER looked cute with regular polish. I don't know if you are abnormally hard on your hands like me but regular polish (whether done at home or at a nail salon) had a shelf life of like 36 hours.
So, naturally, I shifted to gel polish, to avoid having nails that look chipped and akin to my emo teenage ideals. But, honestly, with my busy schedule and I'm sure you feel this too, it can be tricky to find time to go to the salon.
And honestly, unless I"m enjoying the experience with a friend and catching up on all the latest gossip, sitting in a nail salon by myself is torture.
So how do you get pretty nails at home?
At-home gel polishes are a godsend. When you don't have time to stop by the salon, or you just want to save some money; these are the best neutral gel polishes out there.
And while I love a pop of color every now and again, I usually opt for buying a bottle/color that I can use any season and anytime. This way it's a sophisticated touch to my outfit, and style (which changes often).
we may earn a commission from you clicking a link in this post, at no additional cost to you, full affiliate policy.
Here are the top 10 neutral gel nail polishes:
Best sheer gel
Essie Gel Couture in "Sheer Fantasy"

The is the perfect sheer pink. It adds a feminine pink tint to your nails with a very subtle tone. Plus it makes your hands look polished and goes with any outfit.
Best Drugstore Gel Color
Essie Gel Couture "Ballet Slipper"

Essie Ballet Slipper is their best selling slightly sheer pink-tone nail color. With three coats you can get an opaque color. It's clean, chic, and adds a perfect feminine touch to any outfit.
This has pink undertones but is not as feminine as the sheer fantasy color.
Best Non-Toxic Gel Polish
Deborah Lippmann Gel Lab Pro "Naked"
This was Allure's 2018 best of beauty award winner. It has no parabens, no sulfates, and is vegan. This is a nude tan with a gel finish.
Best High-Performance Gel Polish
OPI GelColor "BubbleBath"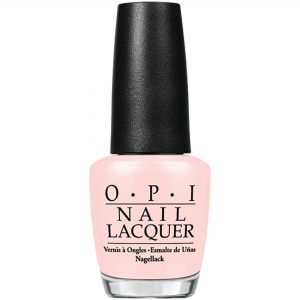 This color is your go-to pink. It's opaque but light so it's perfect for mixing and matching any event or outfit.
Best Neutral Gel Polish Colors:
OPI gel color Coconuts Over OPI
Buff with subtle toasted taupe tones. Yellow undertones but still works with any skin tone (including my fairer skin tone people).
OPI gel color "Don't Bossa Nova Me"
Mostly opaque pink color with cooler undertones. Hints of purple to the color. Click the image to see what it looks like on.
Butter London Patent Shine Nail Lacquer "Mum's The Word"
A slightly darker nude pink. Still neutral but packs more pigment for your punch.
OPI Nail Lacquer "Funny Bunny"
A soft white with cool undertones that doesn't blind you. The subtlety is what makes this a go-to nail color for any skin tone (even when you're as pale as I am). A sophisticated "adult" white tone.
OPI Nail Lacquer
"Tiramasu For Two"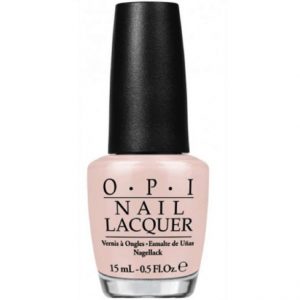 This color is described as sweet coffee cream. It's a perfect slightly tan shade that works with any skin tone, including pale skin tones! I have so much trouble trying to find a color that is in the tan nude family and doesn't make my skin look extra "red". But this is my go-to nude polish
Sally Hansen Miracle Gel Birthday Suit
This is a high shimmer cool-toned nude. I love it because the added shimmer makes it just a bit more special than your average nude gel polish. It's an easy two-step polish that requires no UV light and has great reviews across the board. It has a high gloss, mirror-like finish.
But how do I get a perfect manicure at home?
1. Remove all current nail polish.
2. Shape your nails: Cut your nails down to preferred length and use the nail file to shape.
TIP: When filing your nails don't move your finger back and forth along the file. Instead, file from the side of your nail towards the center and then repeat on the other side. Next Buff your nails gently
3. Soak your hands in warm water to clean and soften your cuticles.
4. Push back your cuticles gently. Be sure not to tear them.
5. Depending on the gel polish you choose, follow the brand's instructions for whether a base coat or top coat is needed. Apply Polish.
6. Let your nails dry! Have your favorite podcast on hand and let dry for at least 15 minutes.

These are year-round shades that look fabulous on any skin tone. Finding neutral shades at the salon can be overwhelming! Instead opt for one of these easy, neutral gel polishes that are always a home run and can be worn with anything. For more beauty content click here.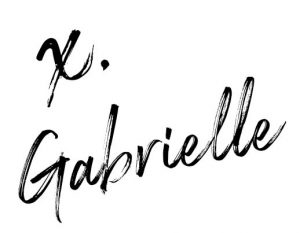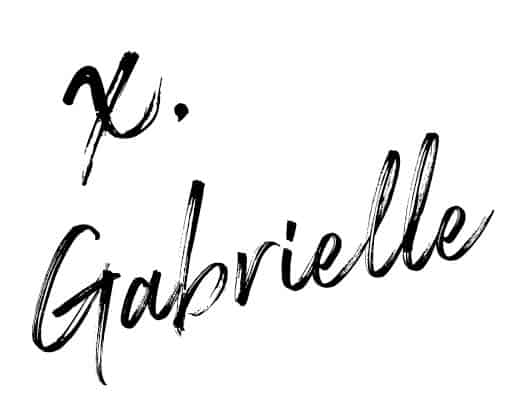 Pin this for reference because you never know when you need neutral manicure colors like these!