It's the holiday season! December is upon us, and the hot cocoa is out, the Christmas music is blaring (and has been for a while if you're anything like me), and you're ready to mark the start of the season.
What better way to do that than with a cute Christmas or holiday-themed wallpaper for your phone?
Switching out your iPhone wallpaper is an easy way to be reminded of this joyous season and to keep a positive and healthy holiday mindset.
I have over 85 Christmas, holiday, and December-themed wallpapers for you below, and they are all free to download.
They vary in style from December aesthetic wallpapers, nature backgrounds, holiday collages, and illustrations. So if you don't see one that catches your fancy right away, keep on scrolling!
I encourage you to pin the images you like to your Pinterest board as well, so if you're in the mood to switch out your wallpaper, you can find this resource easily!
How to Download: December & Christmas Wallpapers
These wallpapers were made with the iPhone in mind, but they will work with most brands of phones (android and pixel, etc). They are not really made for your desktop wallpapers, as they are vertical images (not horizontal).
So how do you download them?
If you are on your phone, scrolling, click and hold the image you want to download. A screen will pop up and an option that says "add to photos" will appear.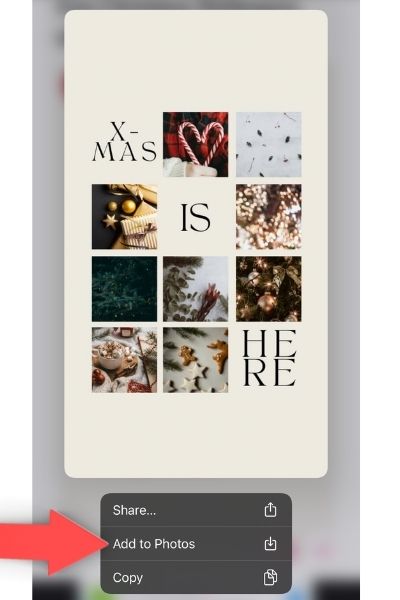 Once you click that you will be able to access the photo in your photo album. Here's a quick video on how to set it as your wallpaper.
You can set different photos or the same photo for your lock screen and for your home screen.
Your home screen is the image behind all of your apps- so I prefer a more minimal photo in this place, so it doesn't distract from daily tasks.
However, for the lock screen, I love to have a bright, fun image or collage to keep the holiday spirit high.
If you are on a desktop computer, you will want to right-click on an image and click "save image as" and then click Save. Take note of where the image is being saved to (in my example below it is being saved to my desktop). From there you can airdrop or email the image to your phone.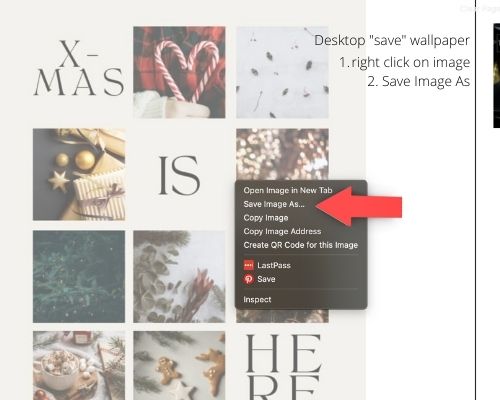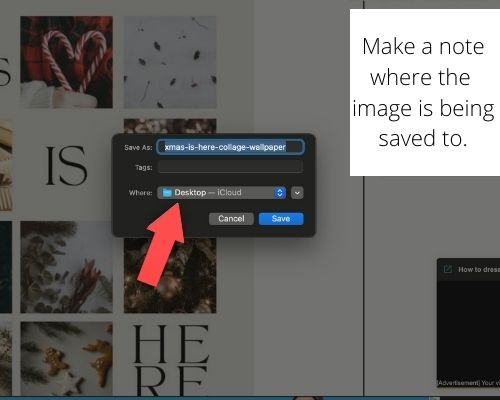 The above video walks you through how to actually set the image to your lock screen/home screen background.
Free Christmas Wallpapers (for iphone)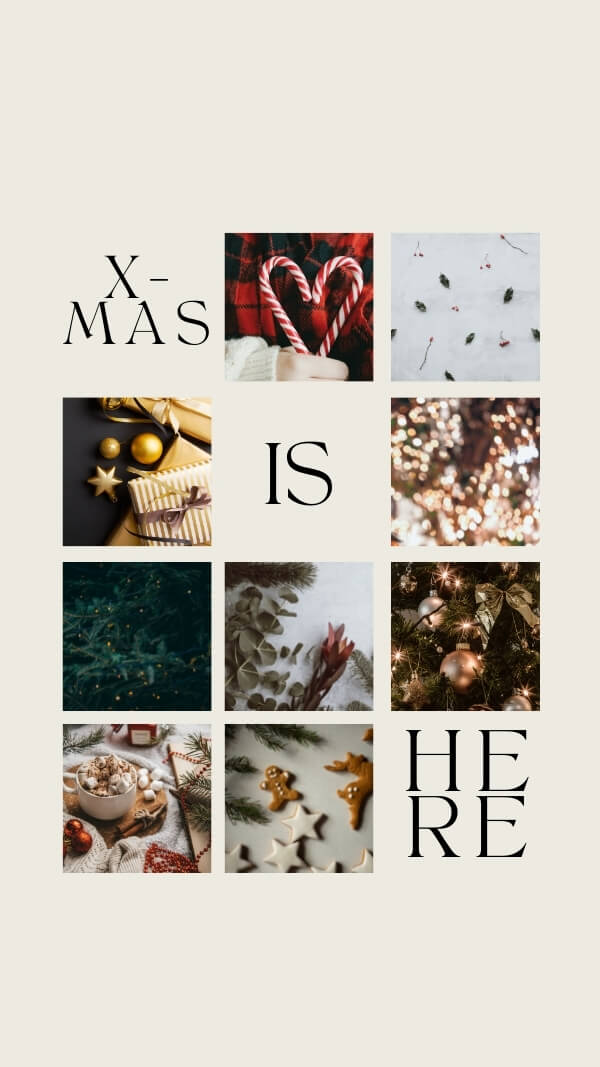 I love a great, elevated collage announcing that Christmas is here! Perfect for the sophisticated person who wants to be festive, but not cheesy.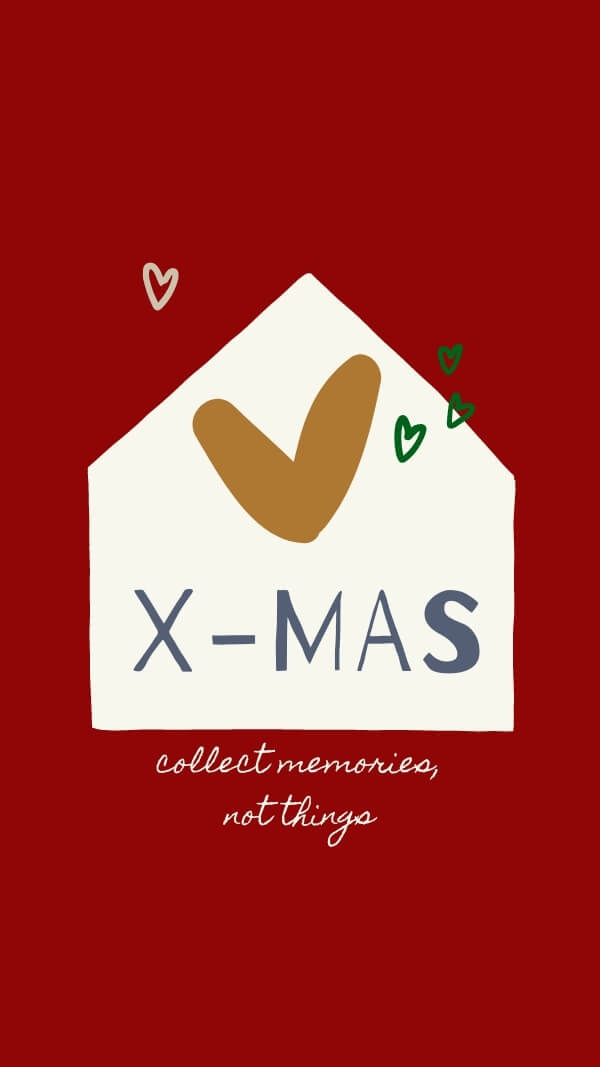 Here's a heartfelt Christmas wallpaper to remind you to collect memories and not things. It's a simple design that will remind you of the true meaning of Christmas.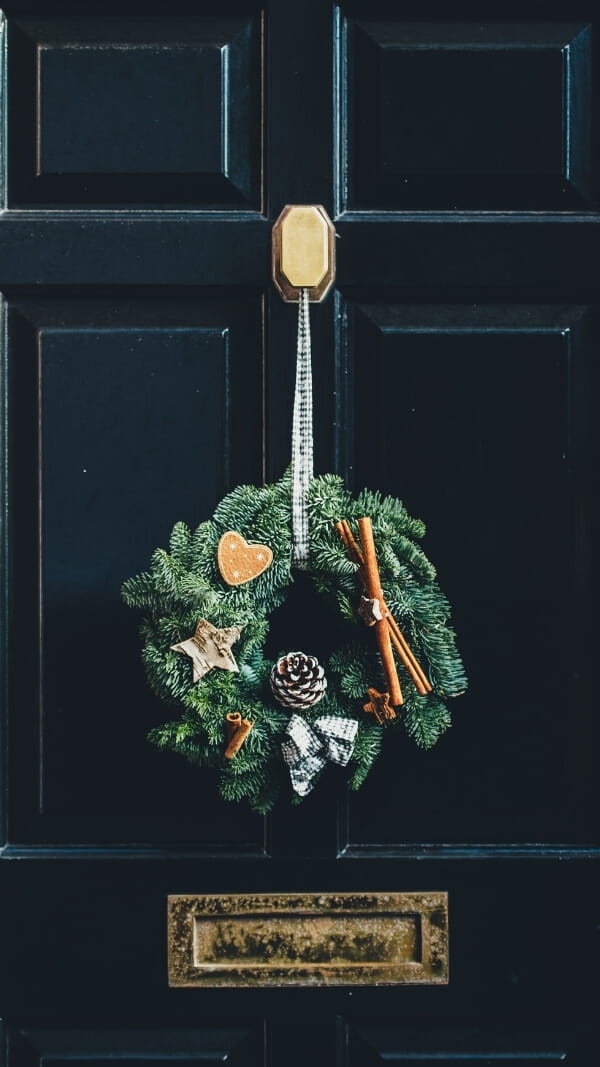 An elegant nod to the holidays, without being too much. This wreath photo screams elevated, classic Christmas background.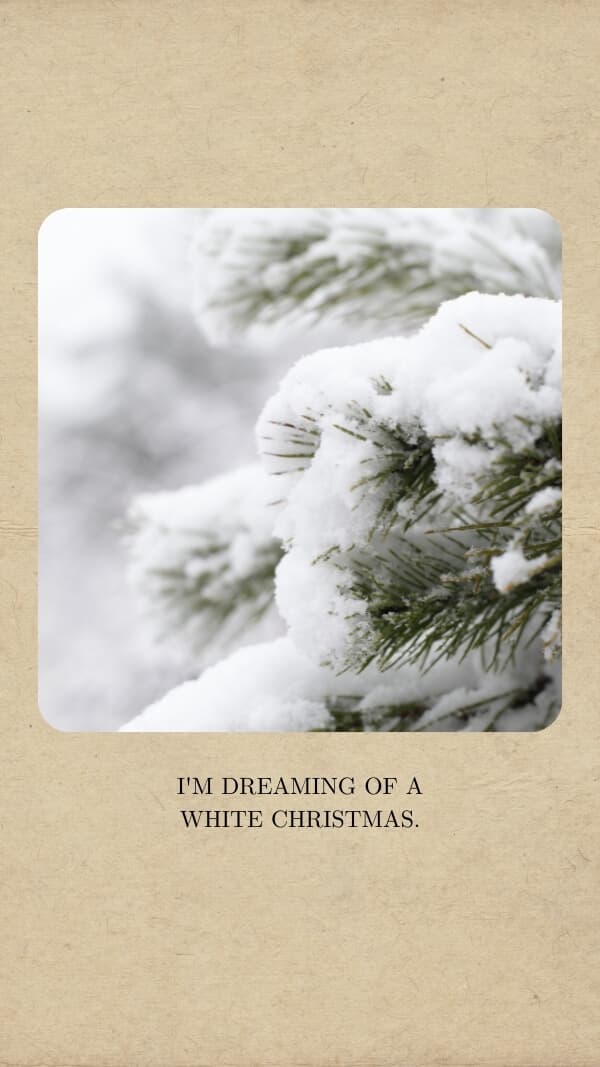 Where are my snow-lovers at? Or Bing Crosby lovers? This simple, minimalist December wallpaper is a great option.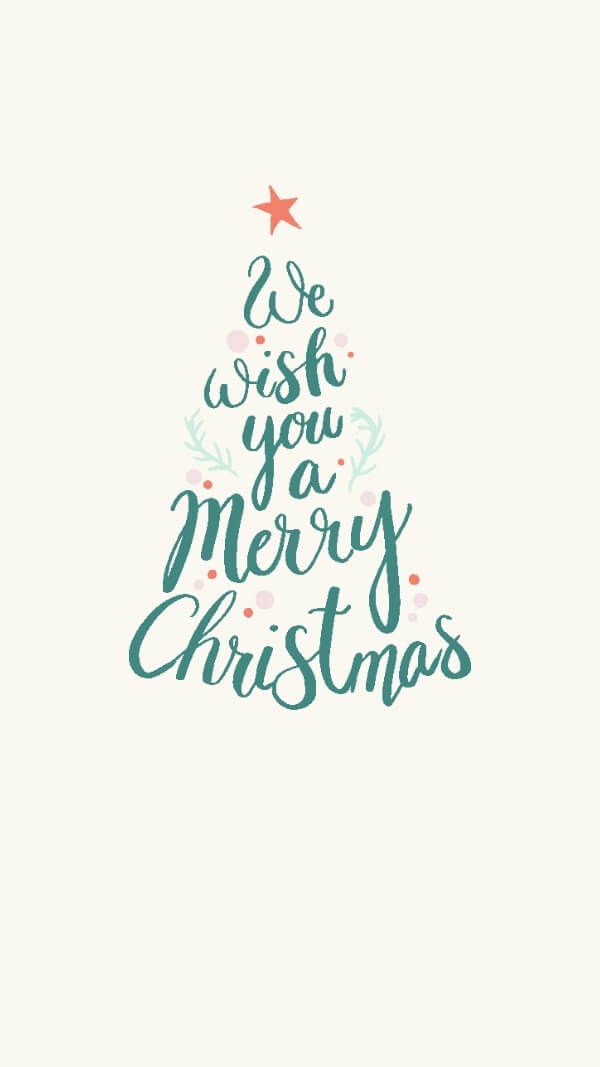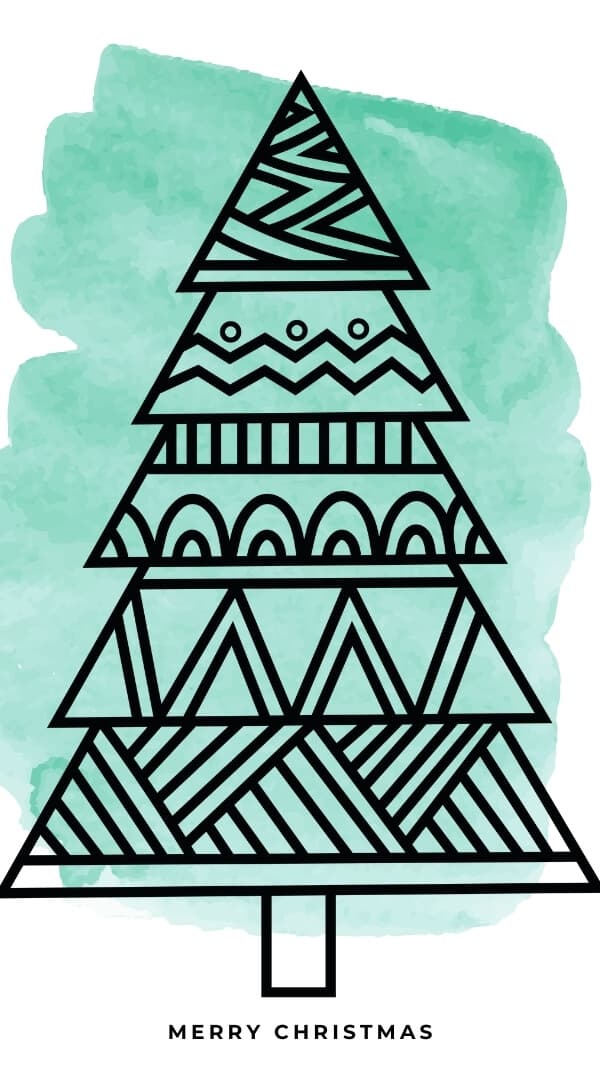 Want a minimalist, yet artistic, Christmas wallpaper background? Then this one is for you.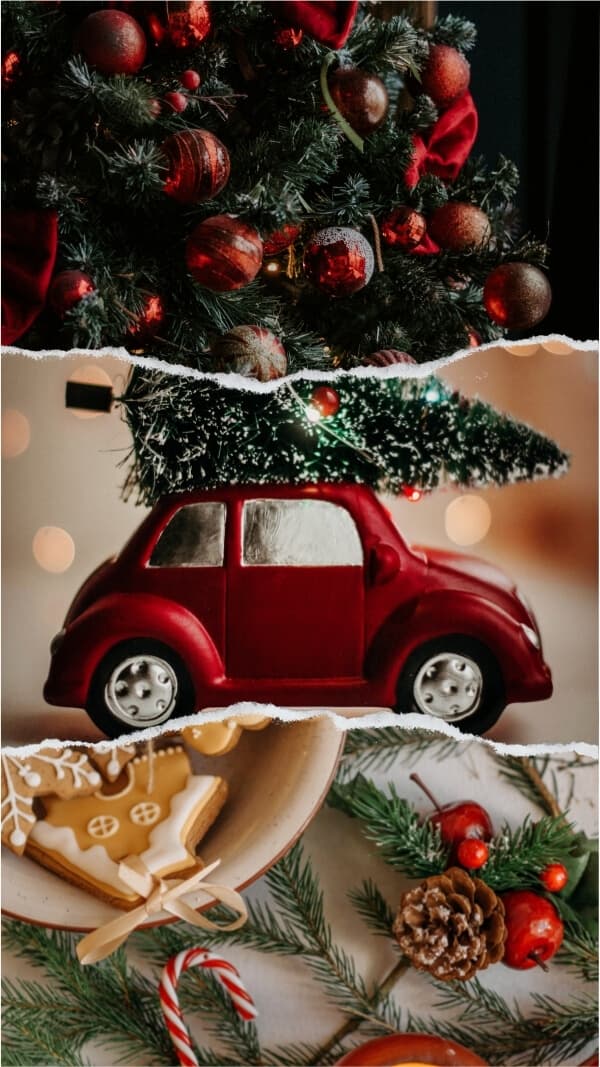 This iPhone wallpaper screams all the joys of the holiday, from cookies to tree decorating. It's simple enough to give the holiday feel without being too loud.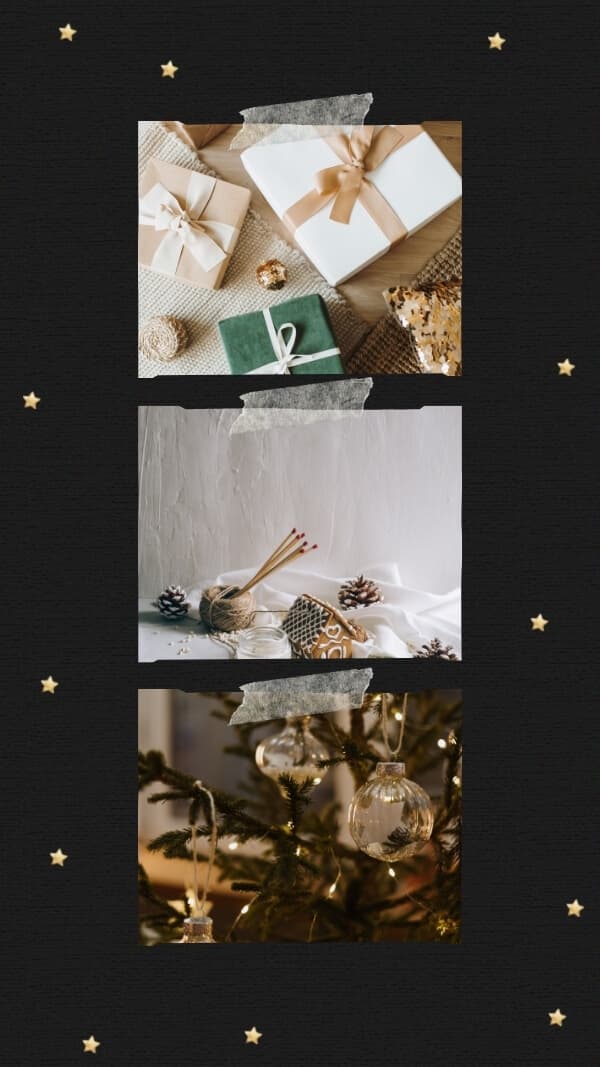 Christmas aesthetic wallpaper with a more retro collage vibe. Want a darker image for your lock screen, this wallpaper is a great option.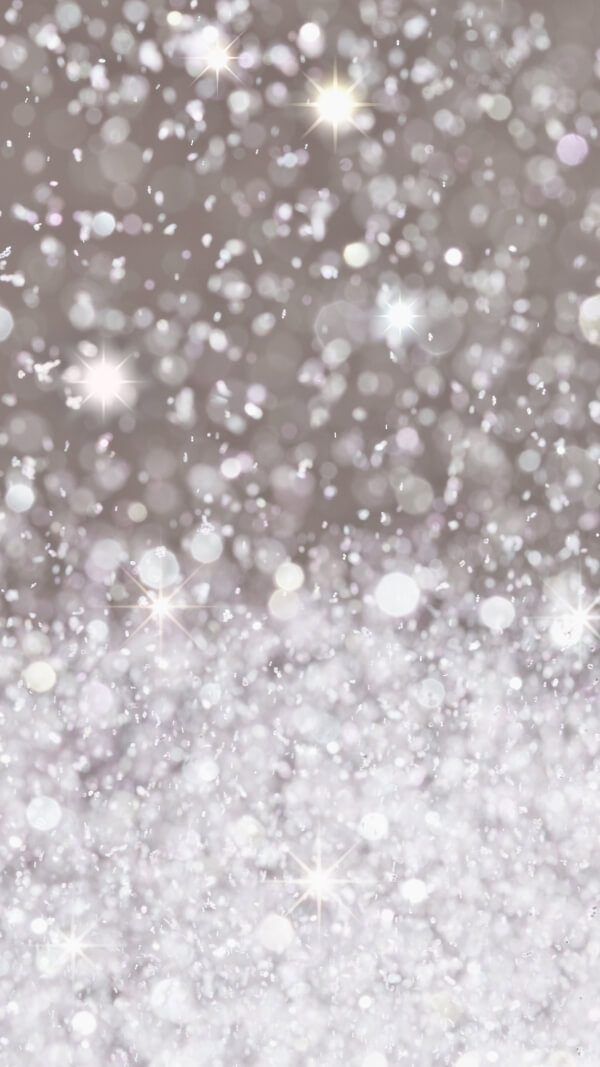 Not into text or red/green images? This sparkly snow background will be the glamorous background you've been scrolling for.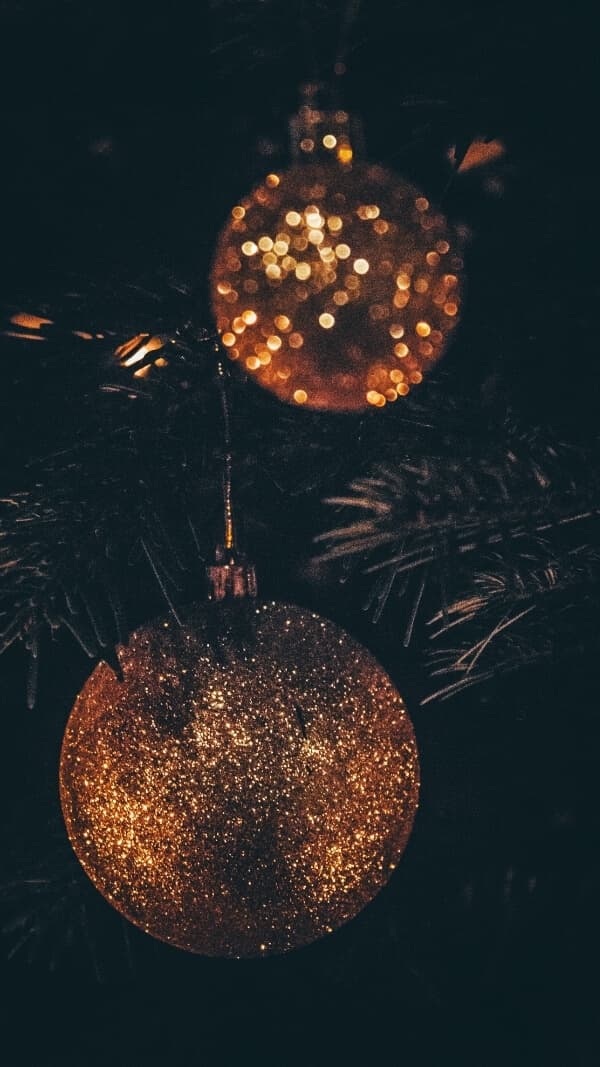 Dark and simple with the glow of the holidays? These golden ornaments check all the boxes.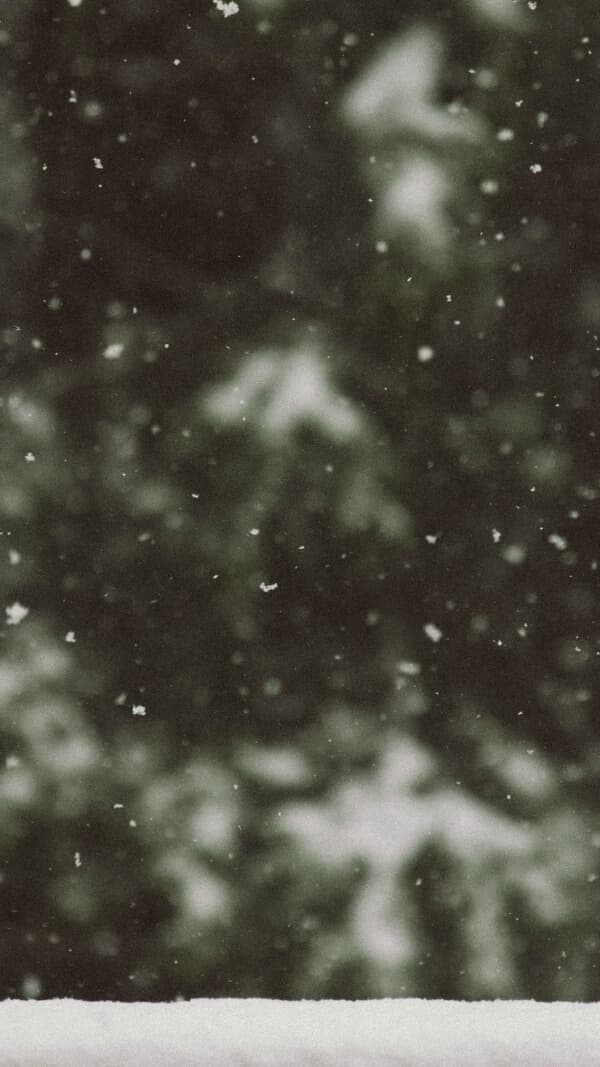 Here's a simple December wallpaper for any snow-obsessed individuals. The soft focus and falling snow make it a perfect home screen image.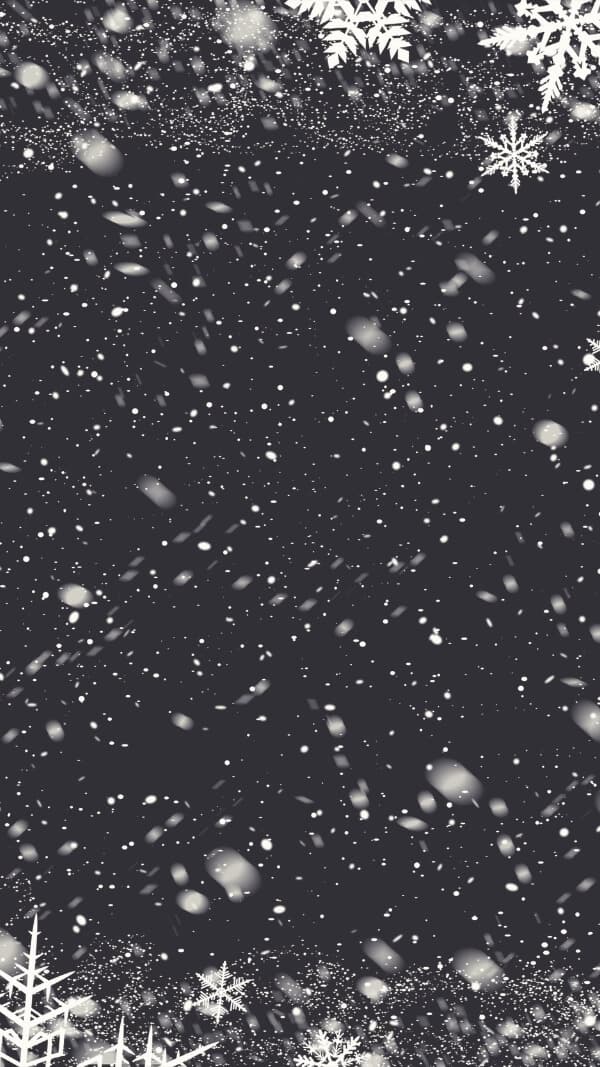 Snowflakes, and flurries in a high-contrast image, perfect for the holiday aesthetic without the red/green vibe. Makes you feel like you're in an actual snowstorm (but without the panic).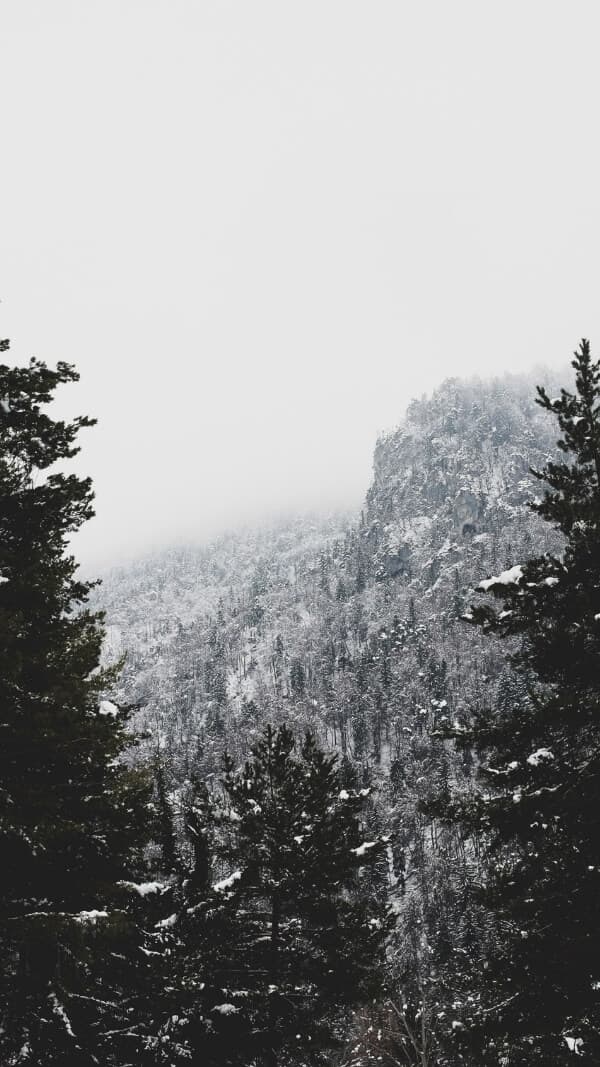 Want a nature scene that gives December, snow vibes? This majestic snow-covered forest full of evergreens is a perfect wallpaper option.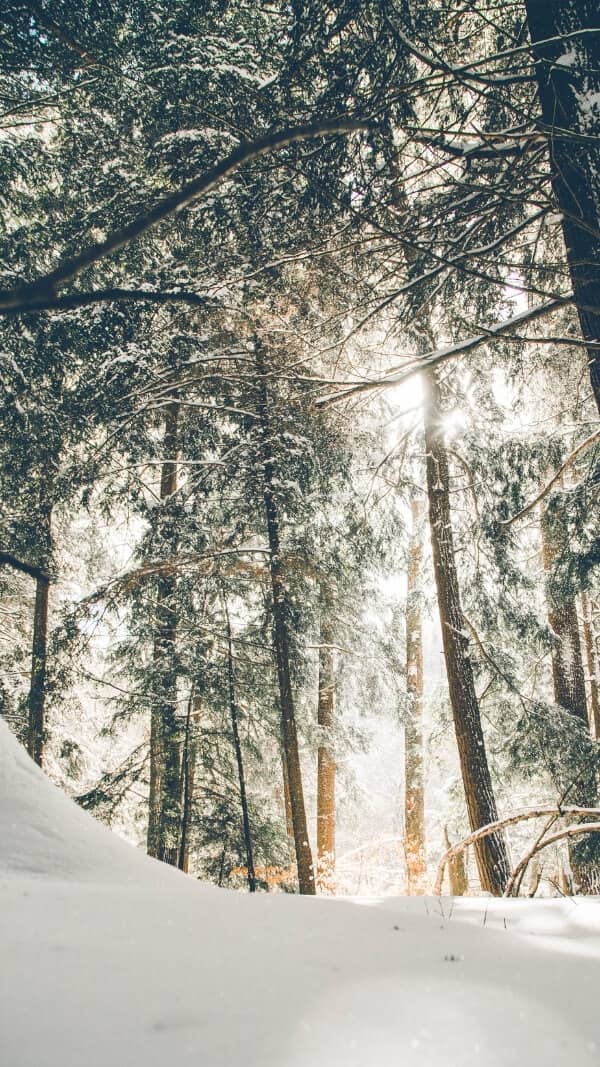 Here's another for my nature lovers. This light and bright forest image of fresh snow, screams December, without being about any one denominational holiday.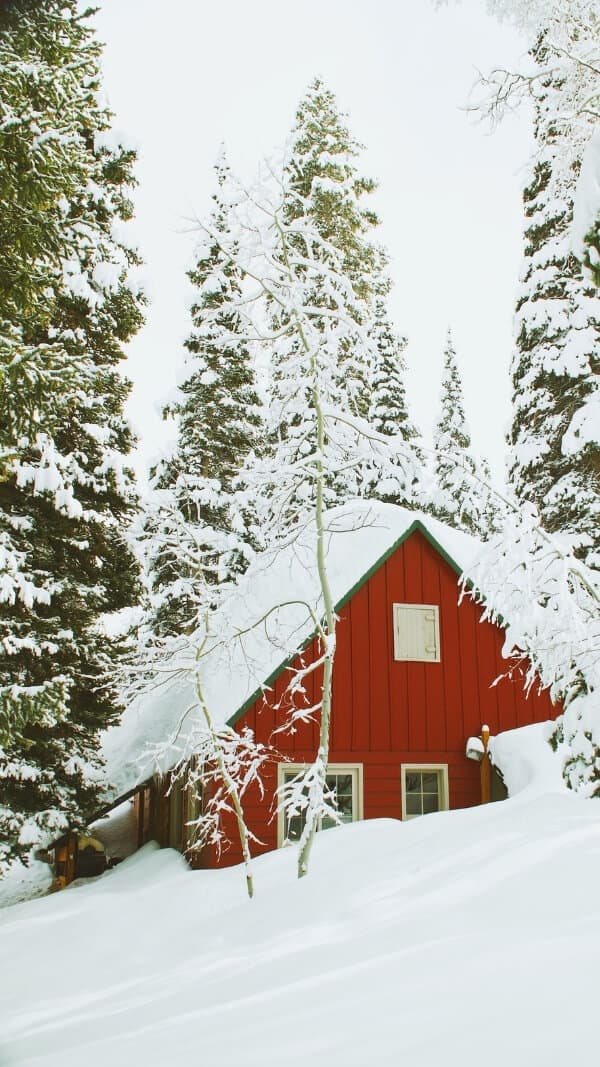 Cozy, cabin vibes for the win. This cute red cottage, covered in snow, is not only the perfect December wallpaper background, it's sure to inspire a weekend getaway as well.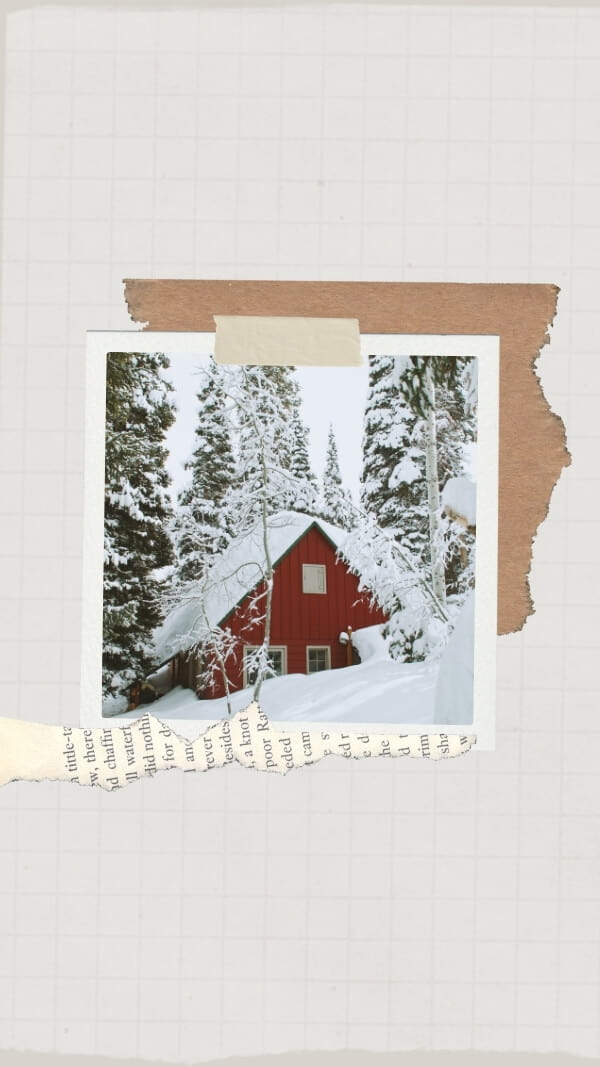 Love the cottage image above, but want a bit more of a vintage collage wallpaper? Well, I've got you covered.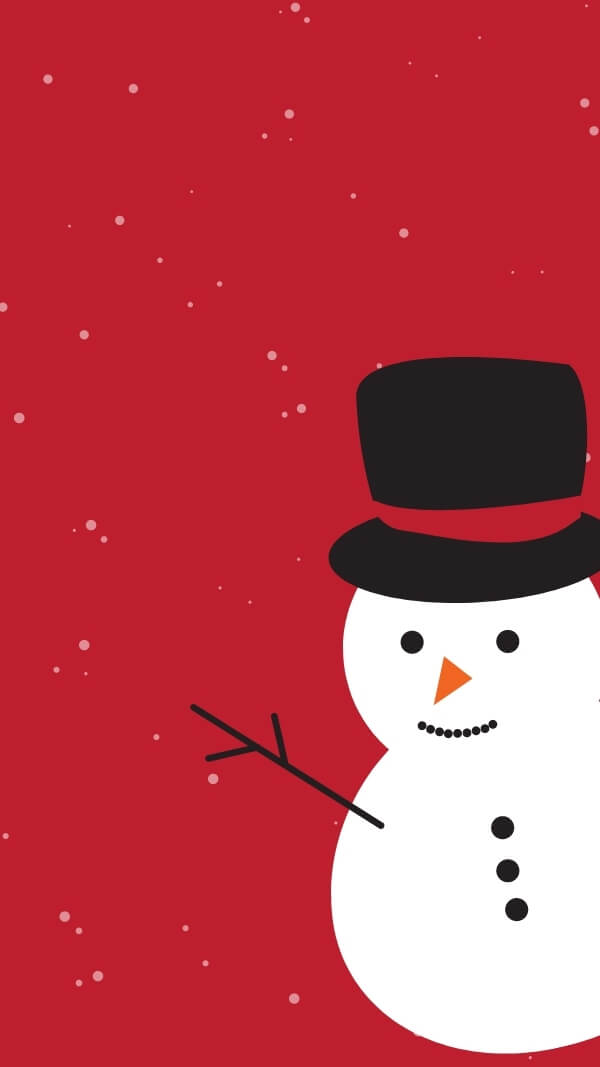 Cute, snowman illustrated wallpaper for your iphone. Non-denominational and the kiddos in your life will love it.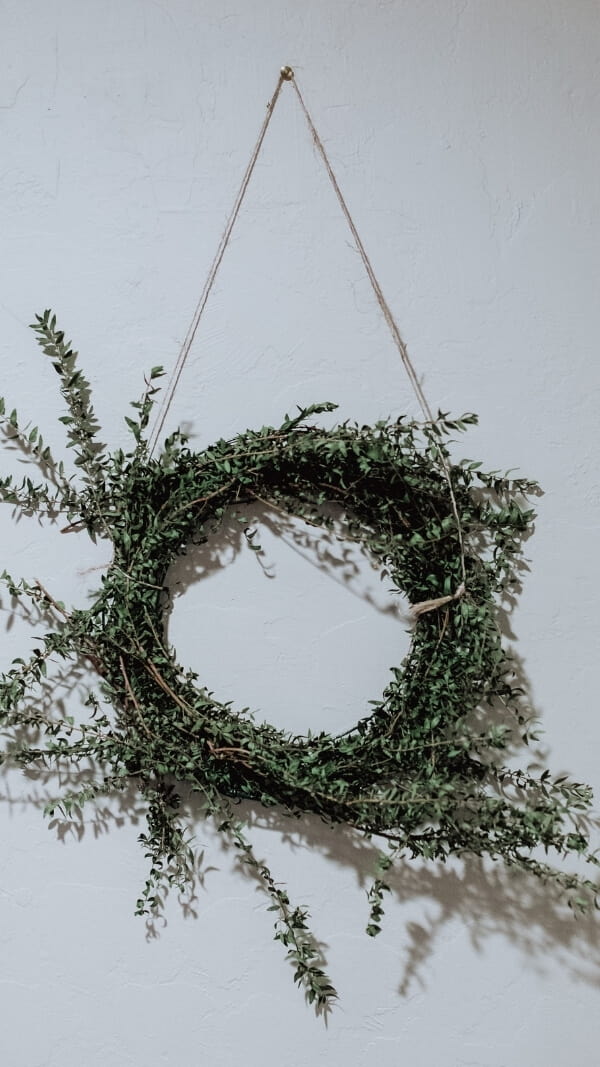 We love a good, simple holiday moment. And this natural, minimalist wreath photo is a perfect background if you want a nod to the holidays without being too glitzy.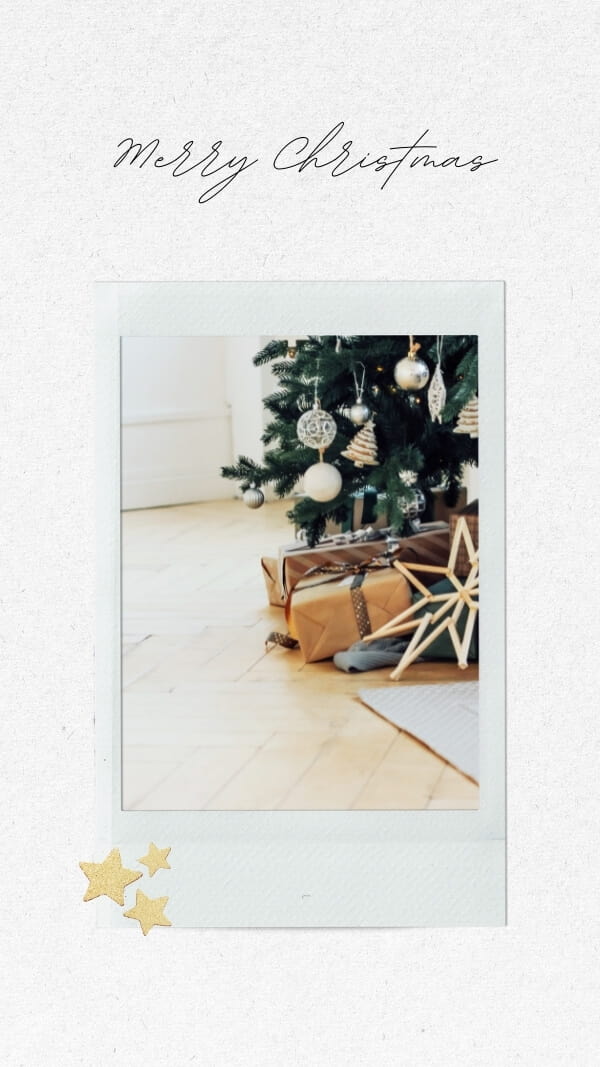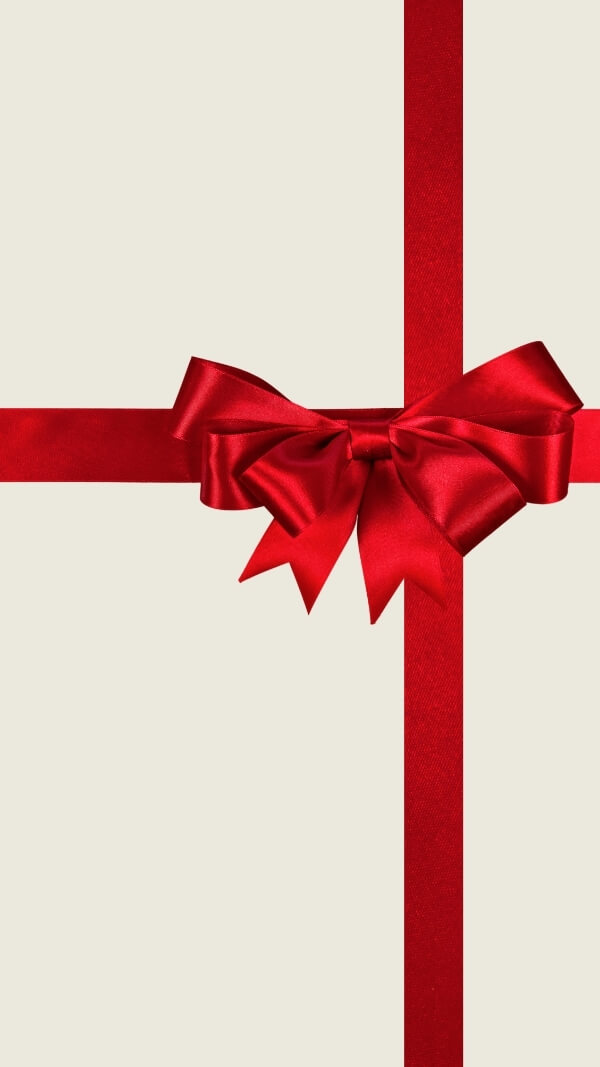 Want a holiday wallpaper background that doesn't denote a specific religious holiday? This cream and red bow will give your all the holiday vibes, without any religious specificity.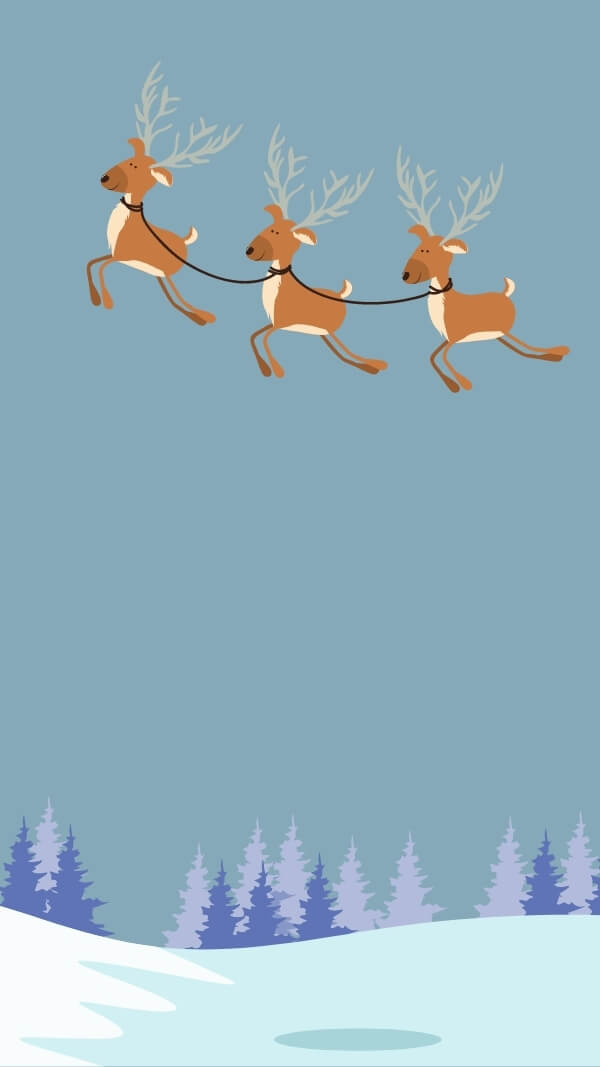 Cute and kid-friendly? This reindeer and sleigh illustration is a fun and cute wallpaper background.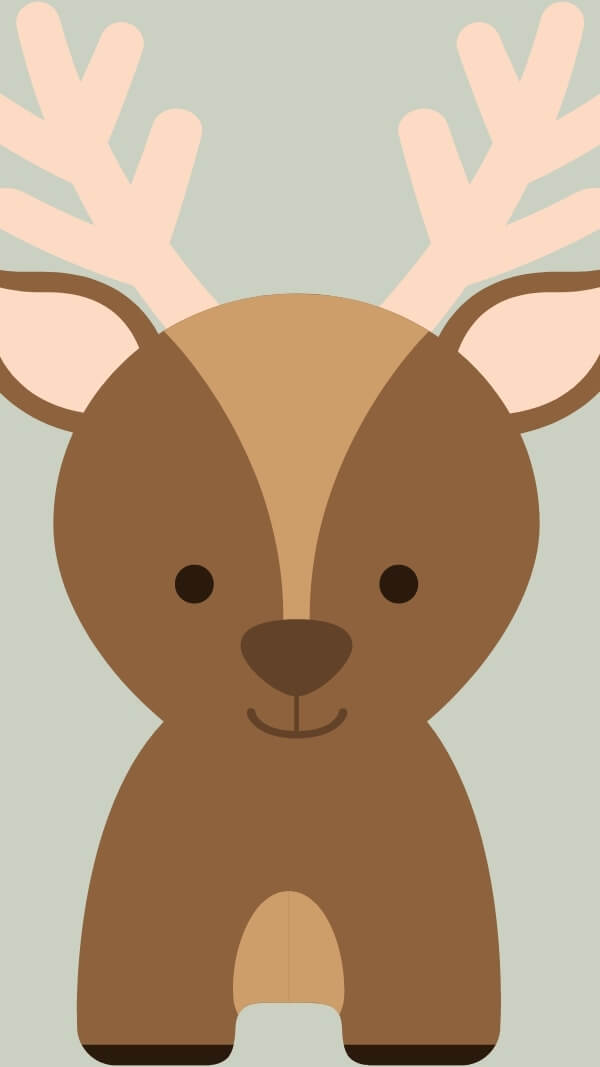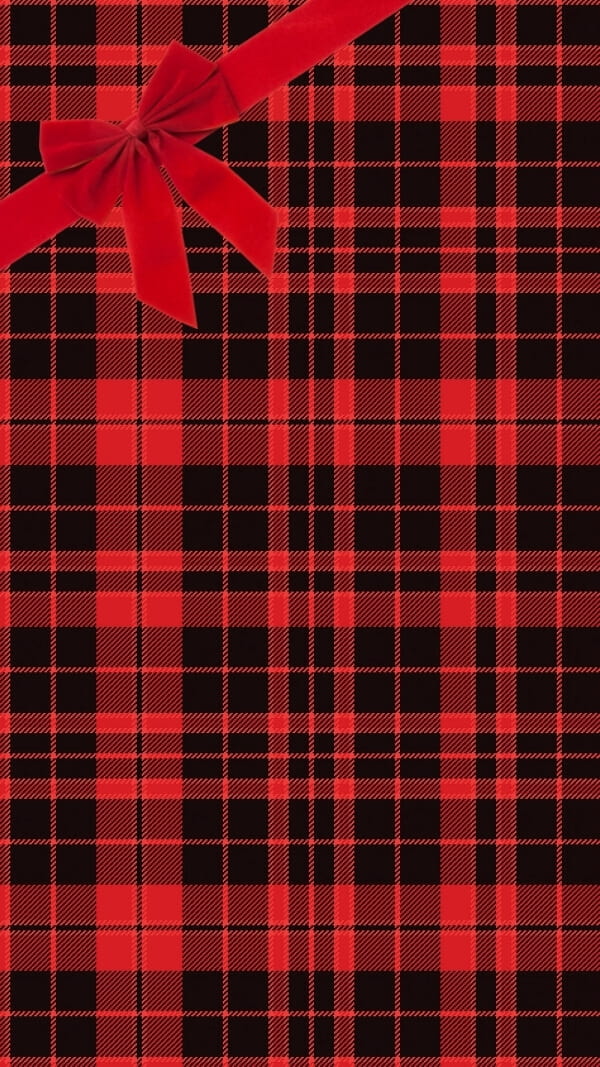 Doesn't plaid just scream December coziness? This red plaid wallpaper will give you the holiday aesthetic in one click.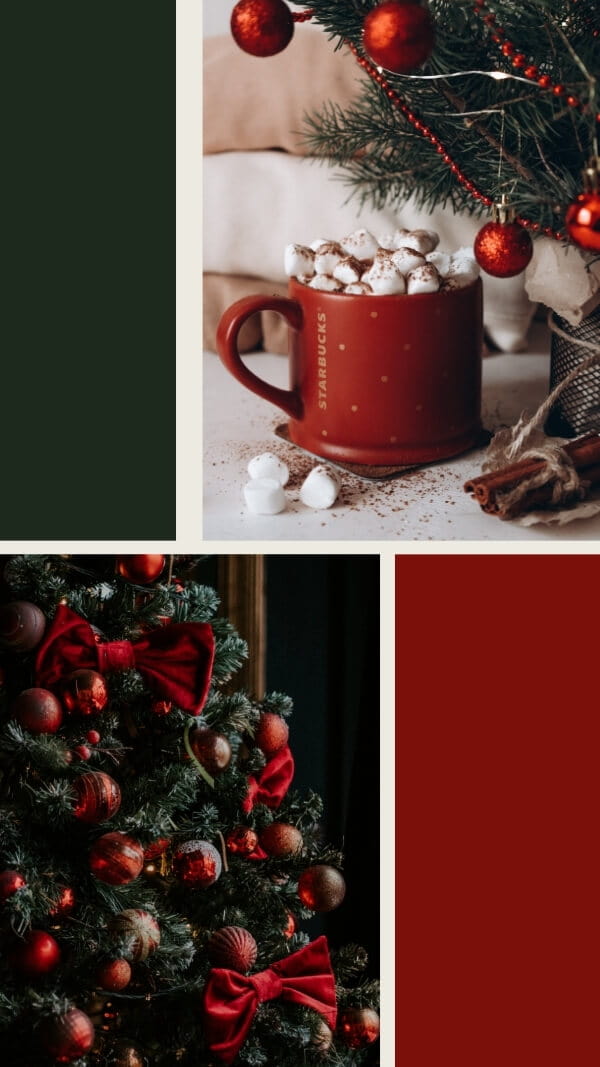 For my red and green lovers, here's an aesthetic Christmas wallpaper for you.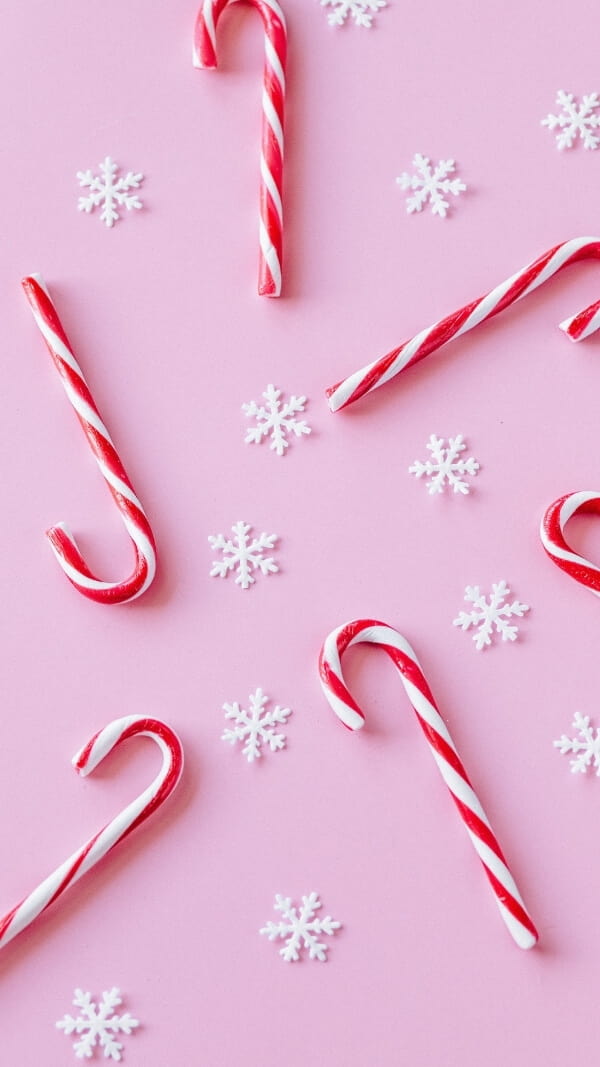 Pink with candy canes: a perfect mix to keep your girly aesthetic but with a cute holiday tone.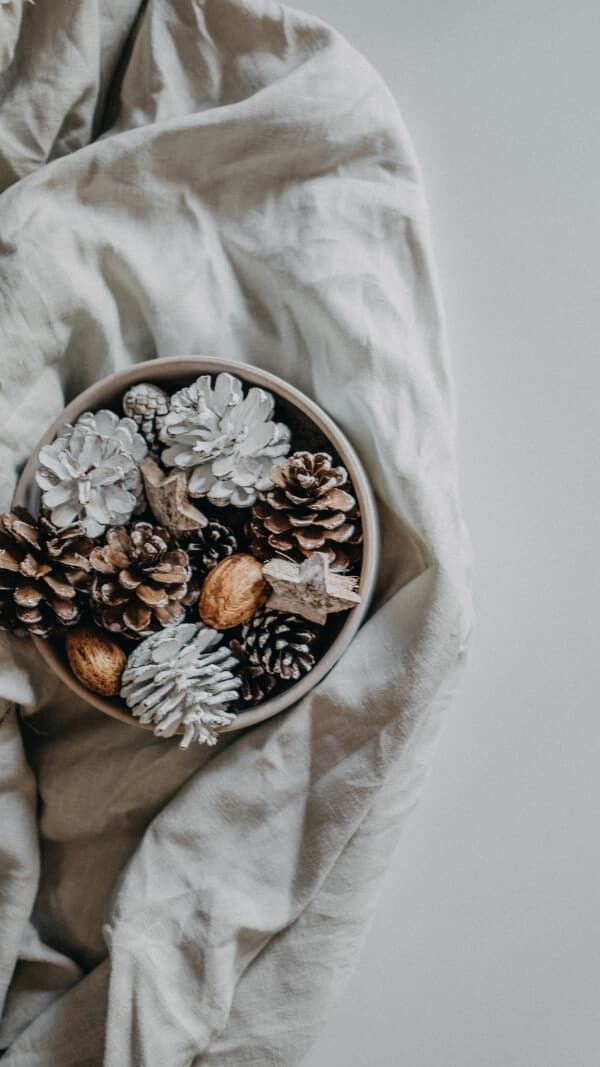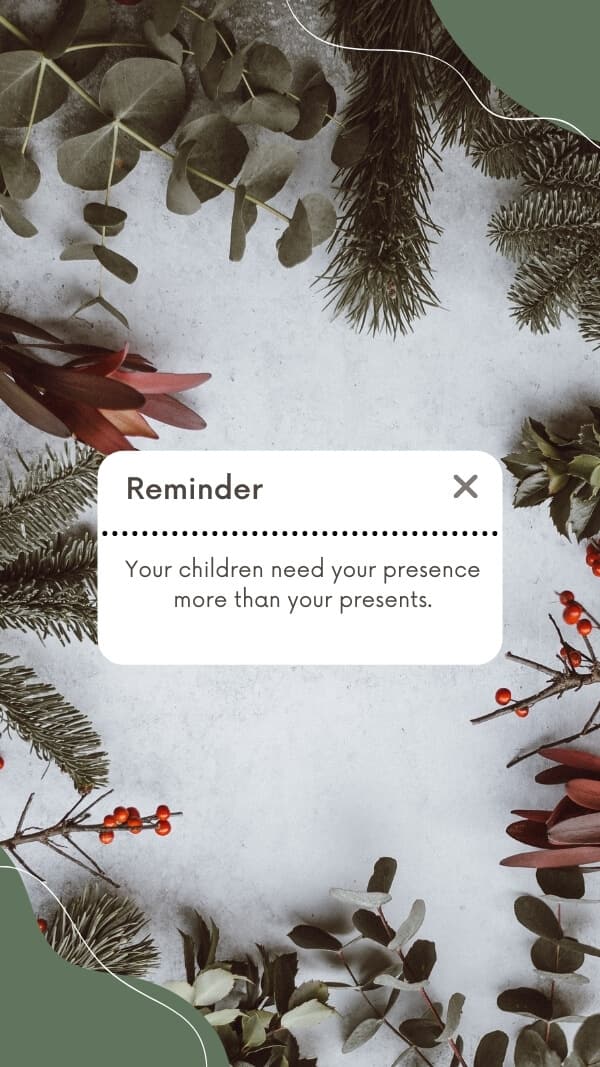 Sometimes the holidays can be overwhelming. This aesthetic reminder is the perfect alert to keep you grounded. "Reminder: your children need your presence more than your presents".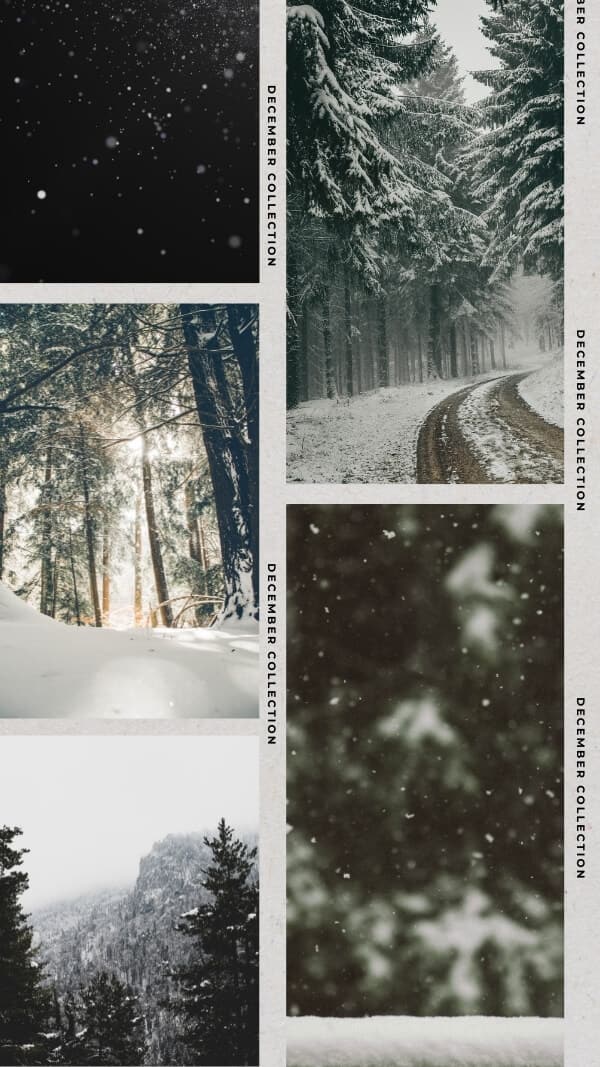 The December collection film prints of forests, trees, and snow. An aesthetic, nature wallpaper.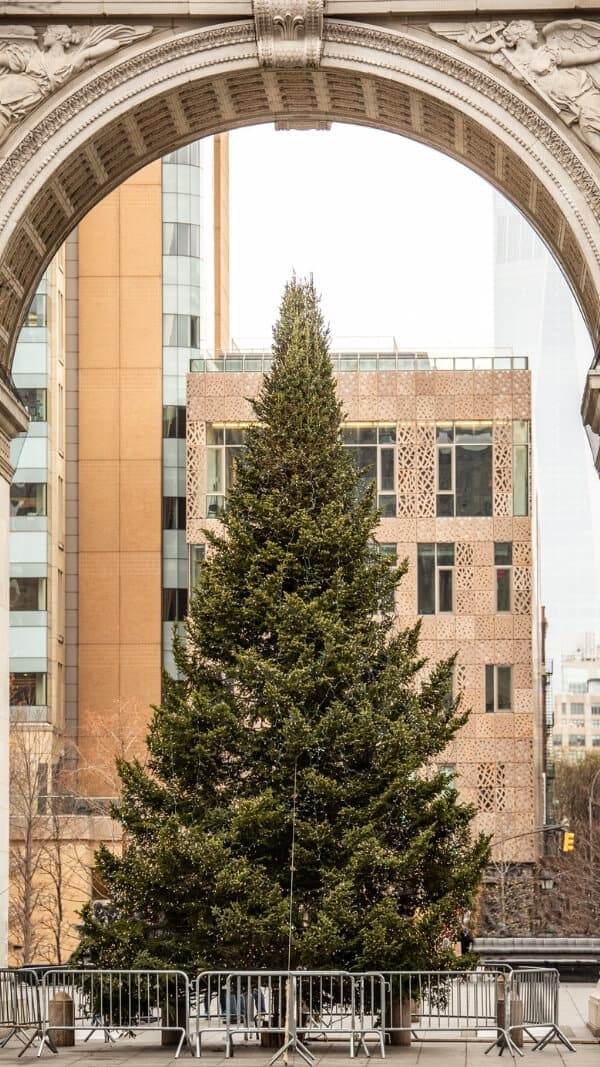 The NYC Christmas tree is iconic and a perfect option for your iPhone wallpaper, if you want something that denotes the holidays, without being overly cheesy.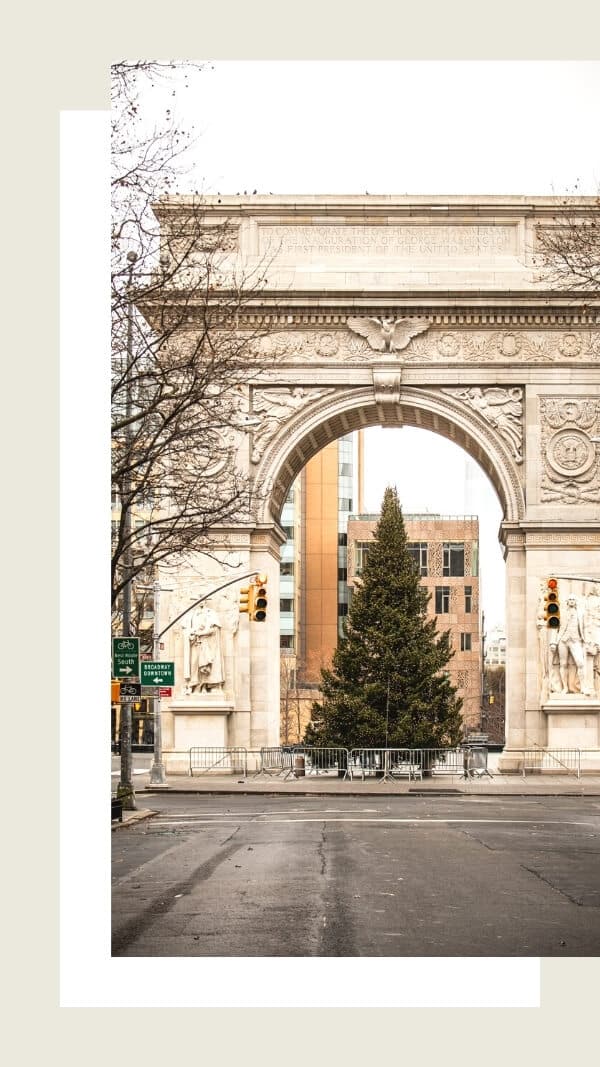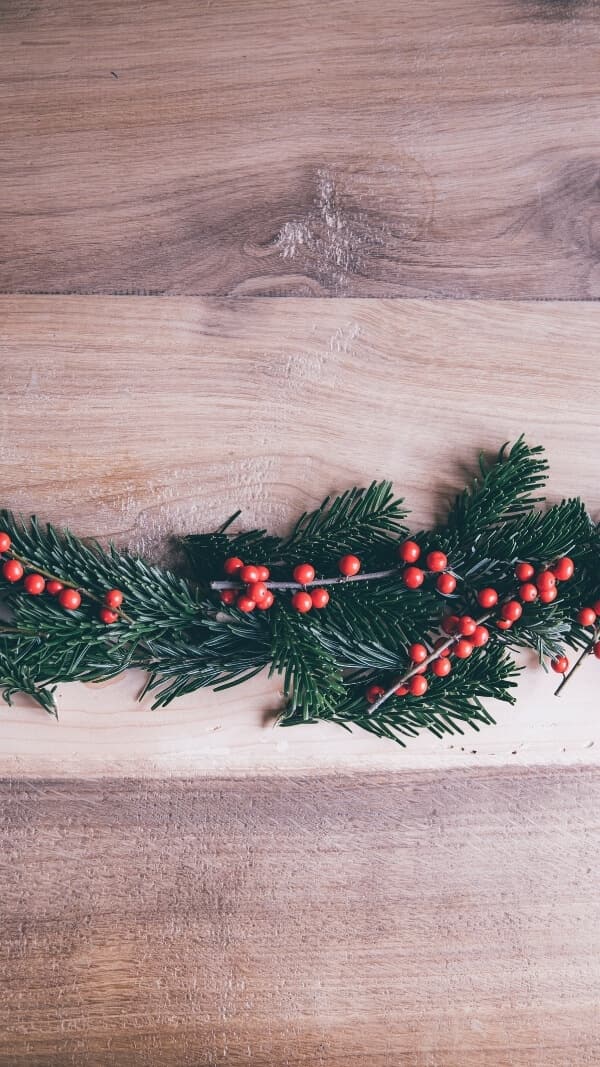 The woodgrain, evergreen sprigs, and red berries create an easy-going holiday mood and create a perfect background for your home screen or a simple wallpaper for your lock screen.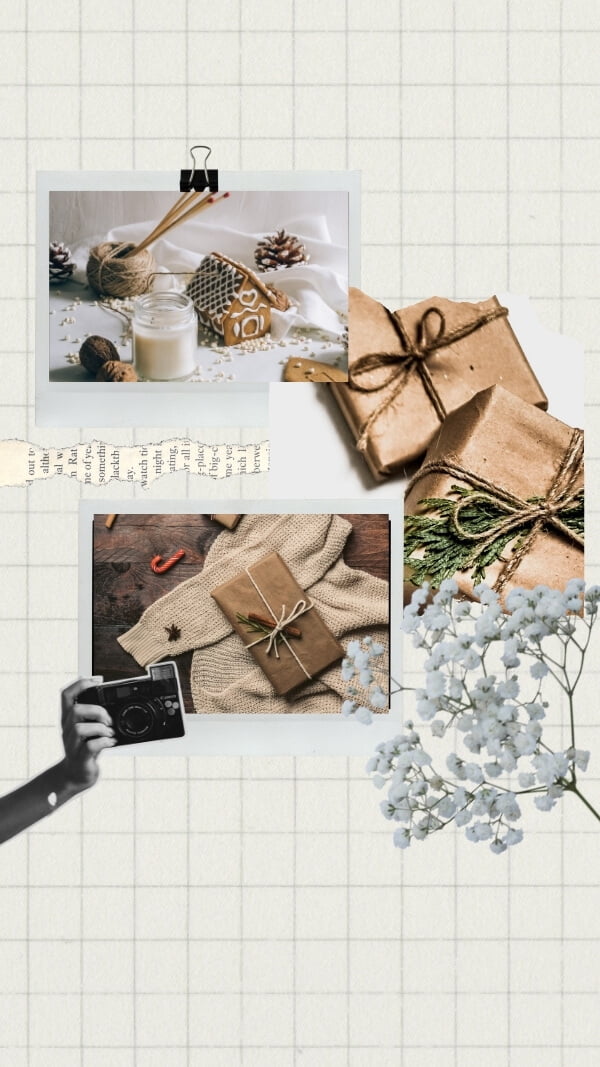 I love old-school photo collages, and this one looks like a sophisticated photo collage from your teen corkboard. Except with white, Scandinavian vibes instead of your celebrity crush.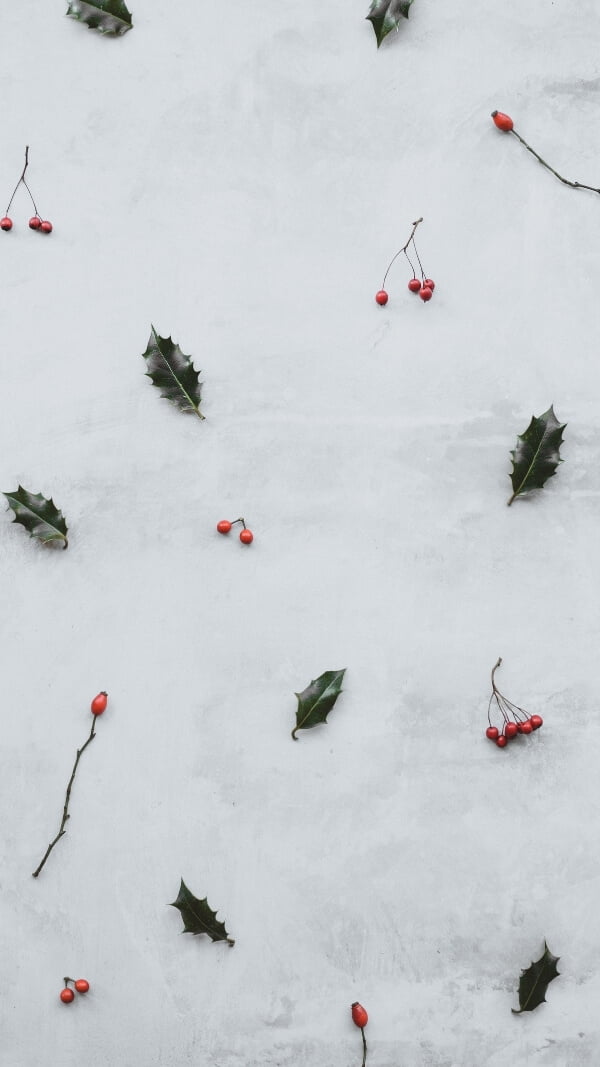 Minimalist berries and holiday leaves wallpaper print, to create a simple background for your iPhone.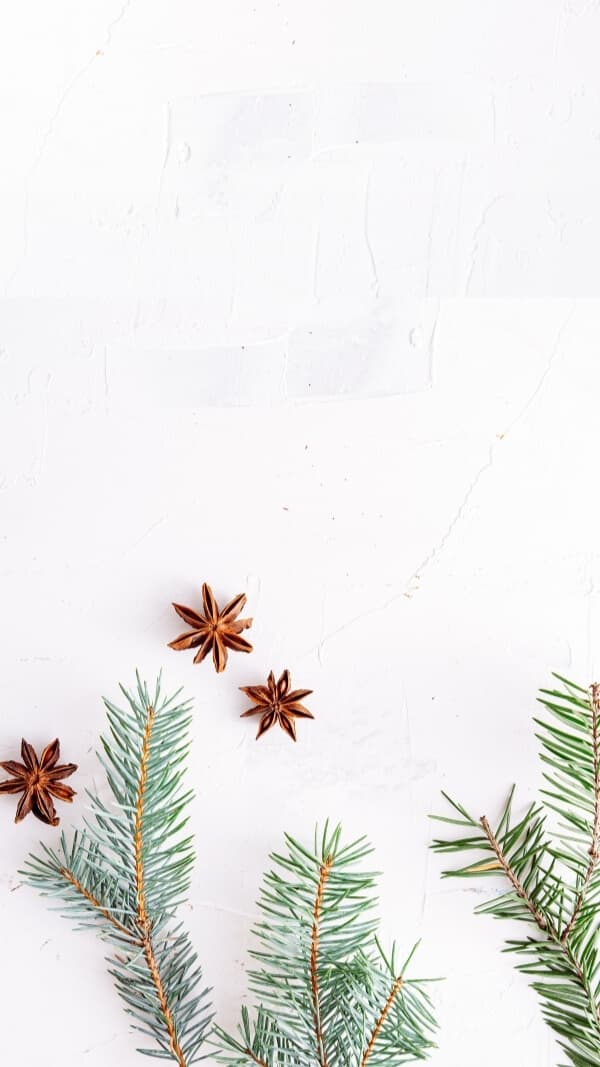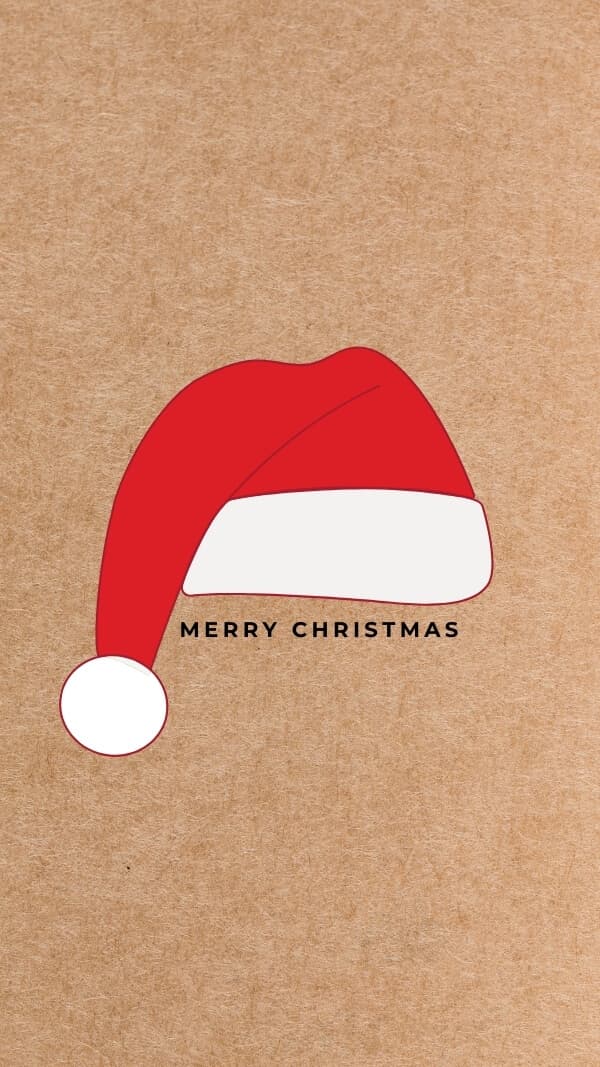 Want a nod to Santa, but nothing overwhelming? This Santa hat wallpaper is the perfect option.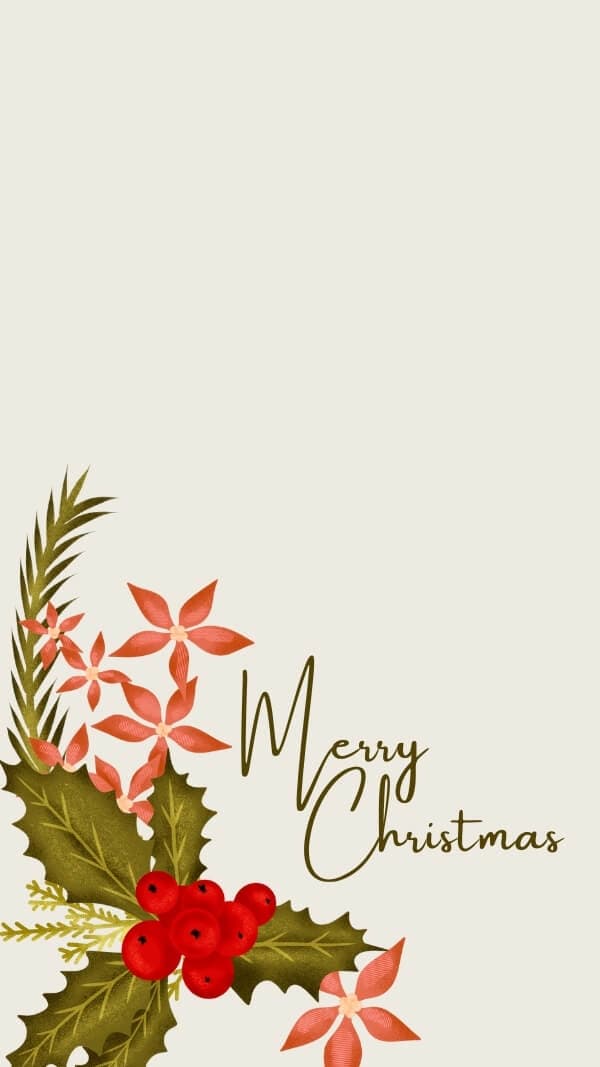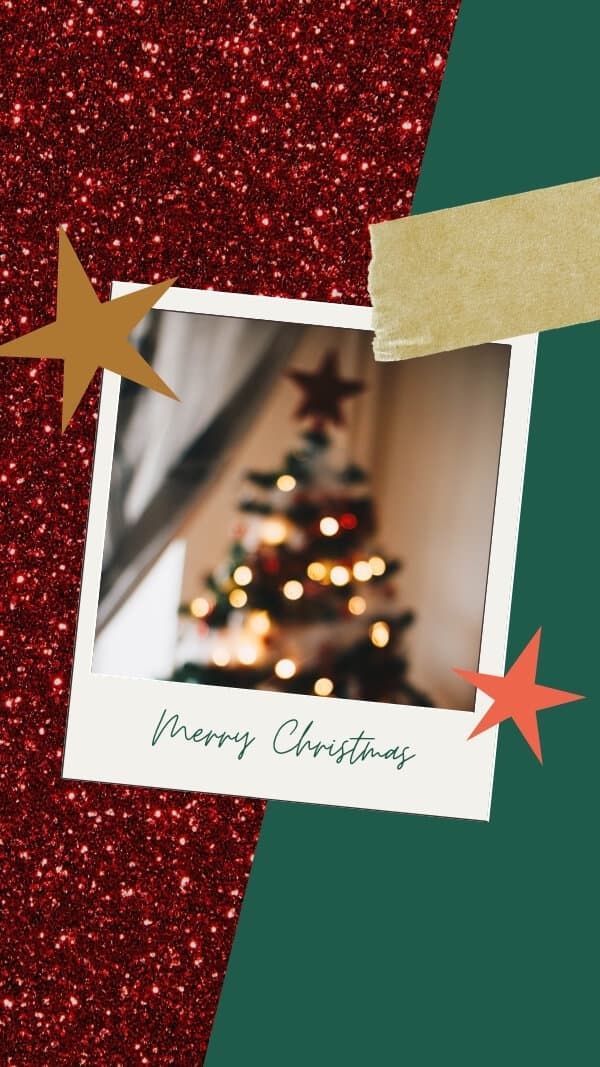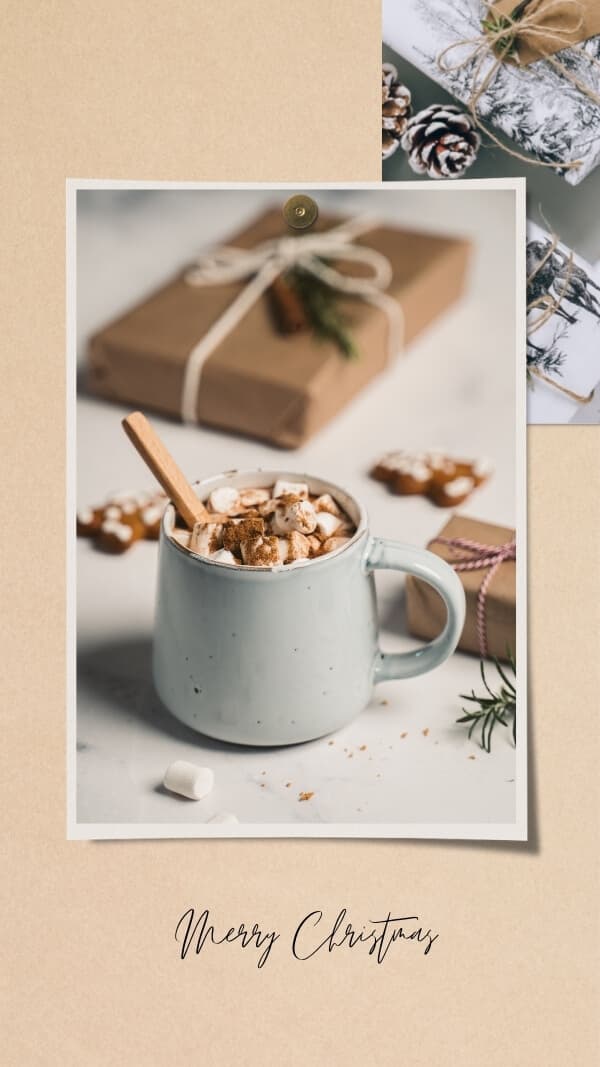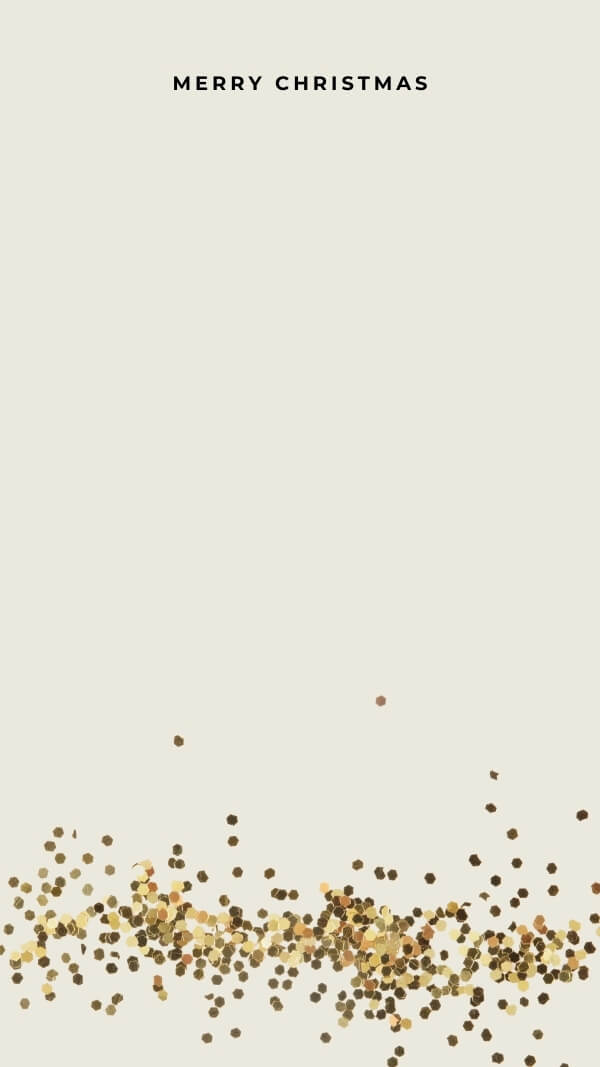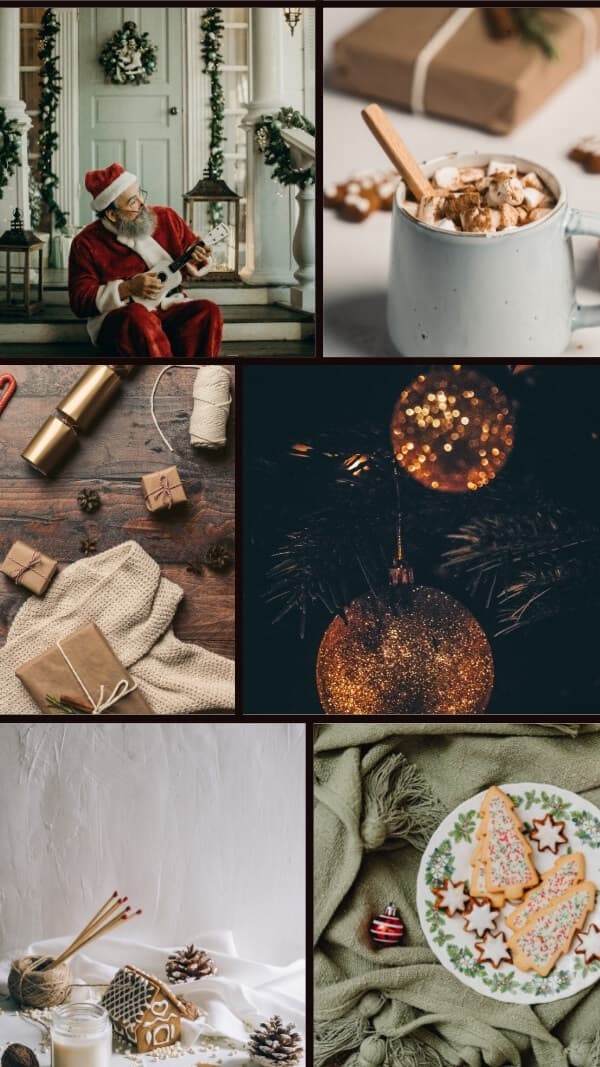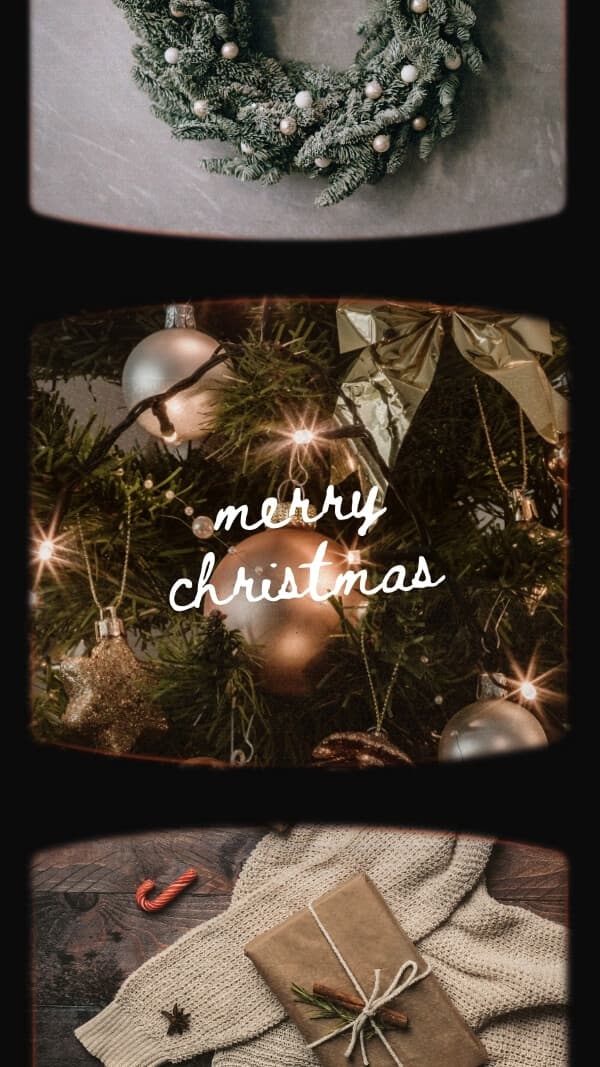 A retro Christmas aesthetic collage to keep your vintage style intact.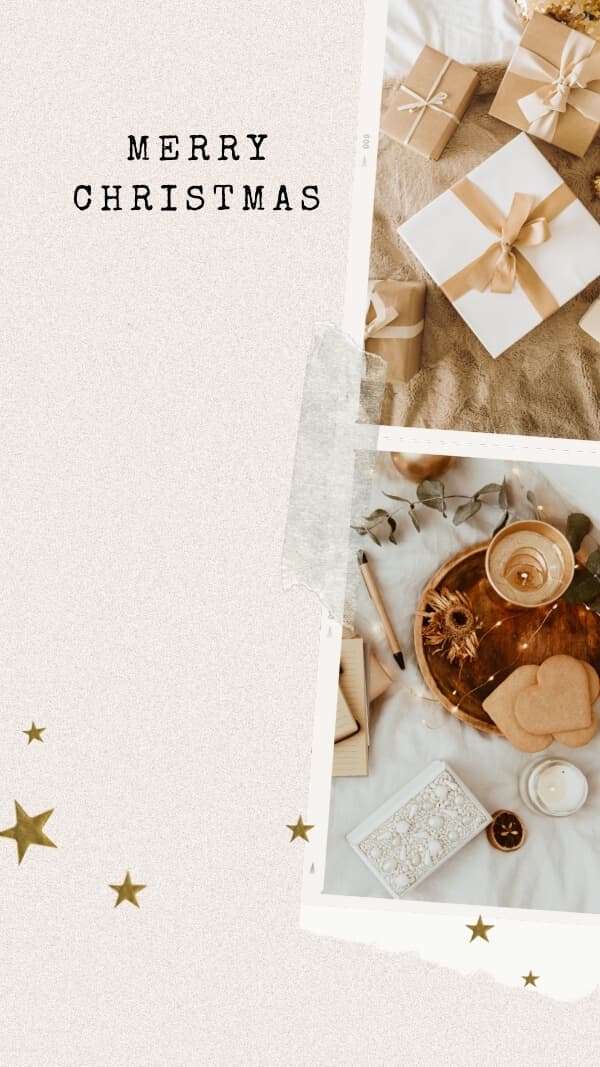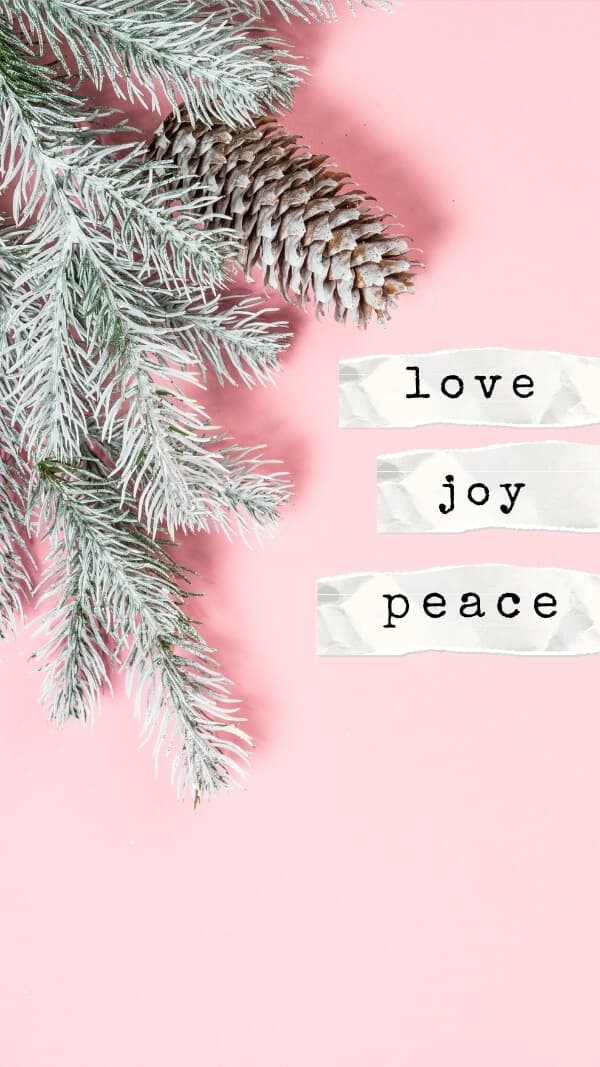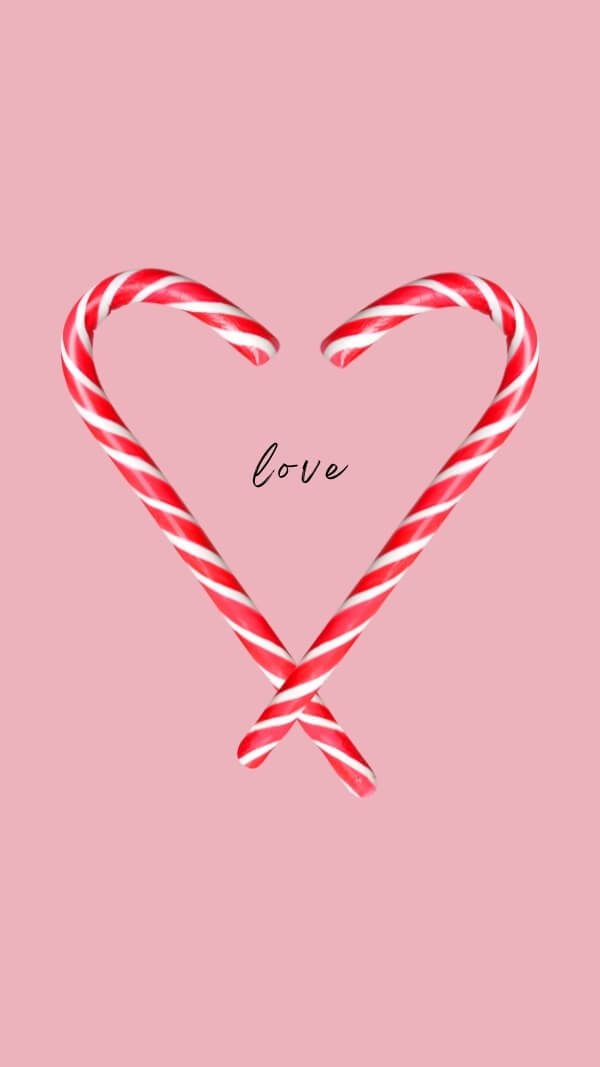 The holidays are all about love remember? These candy cane hearts on a pink background is a great reminder to keep love a priority this holiday season.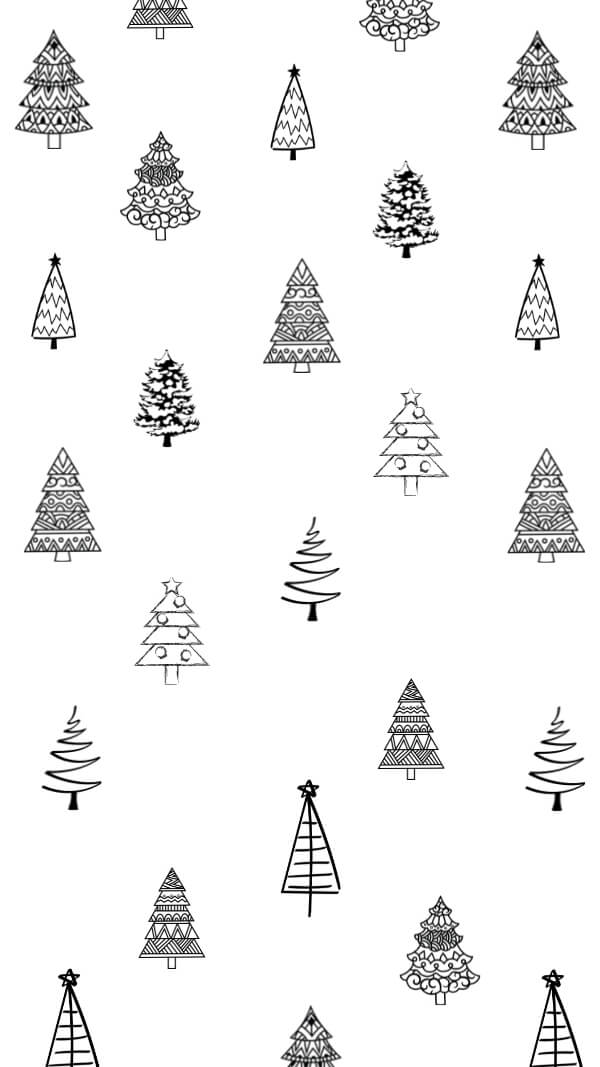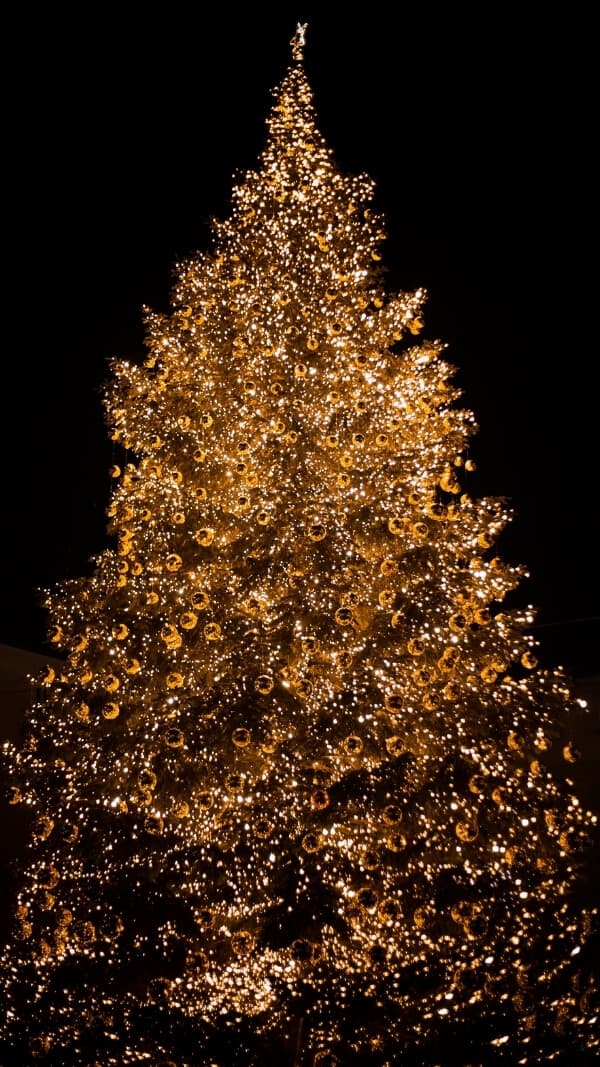 Lit up Christmas tree photo. Simple and to the point.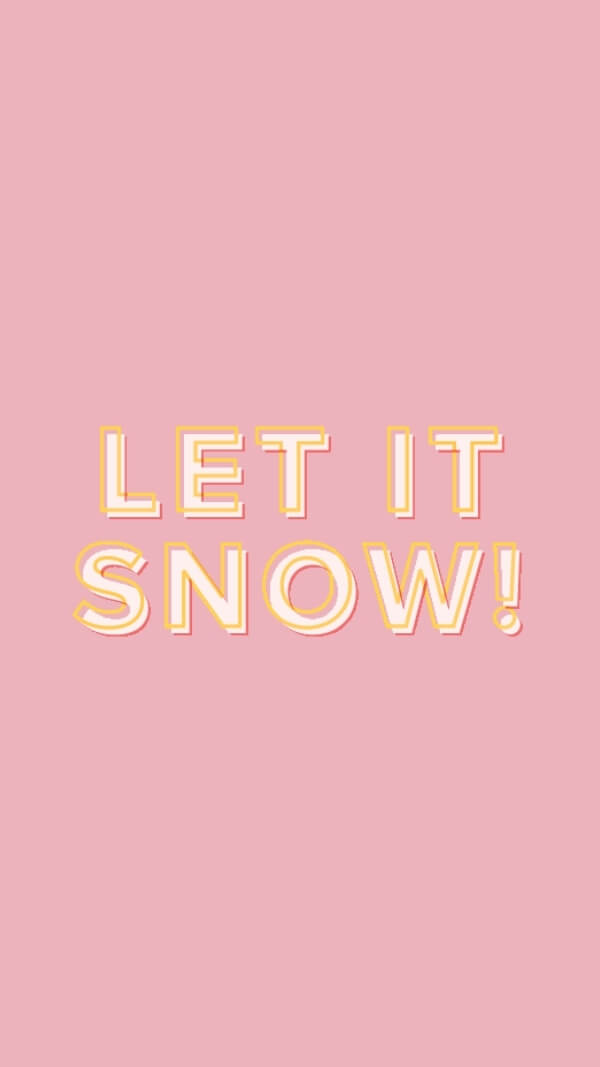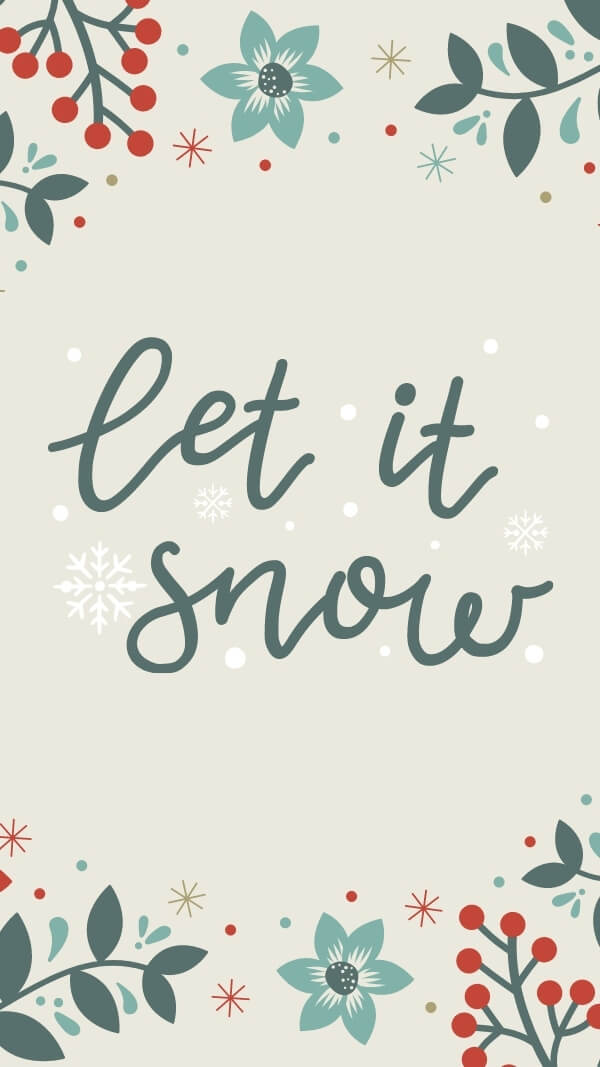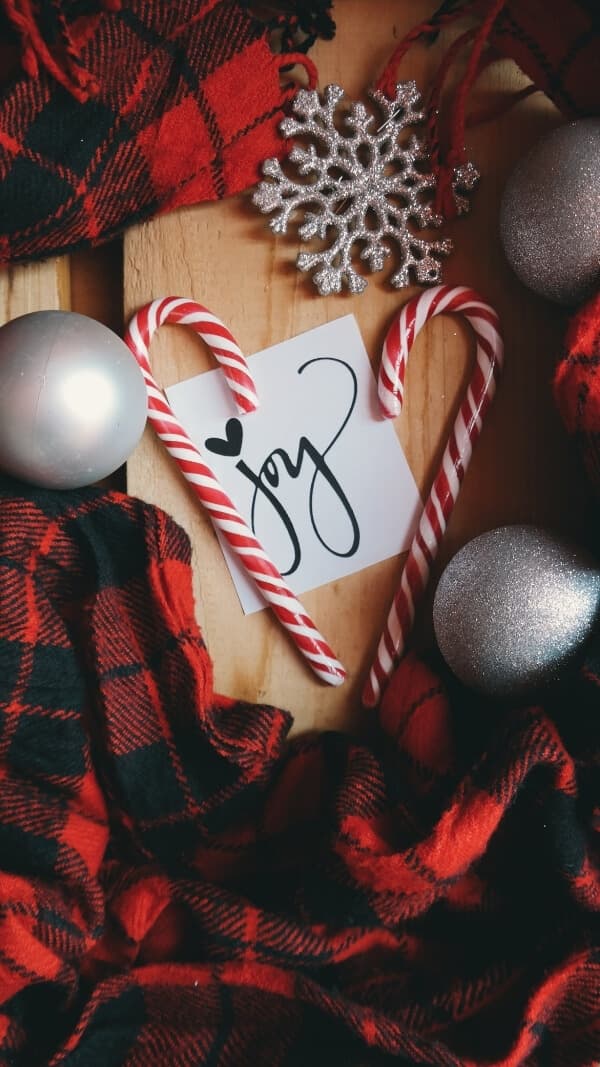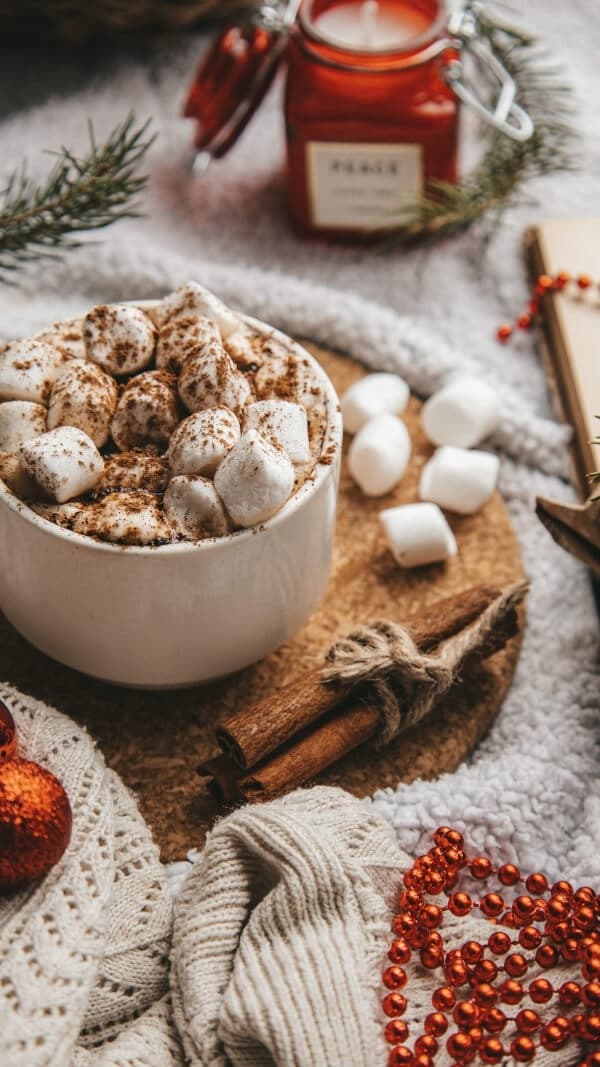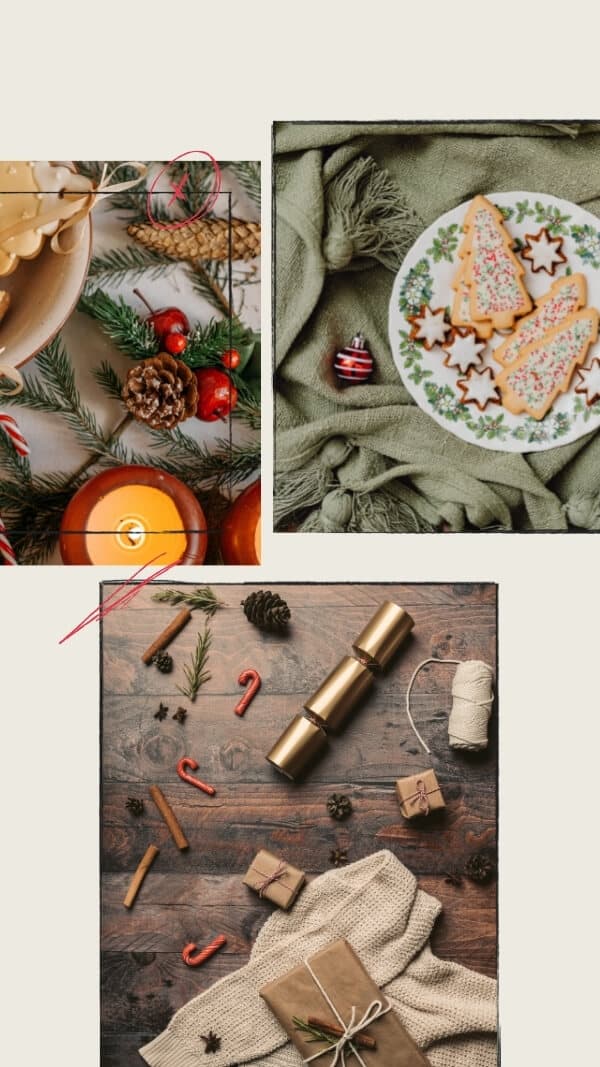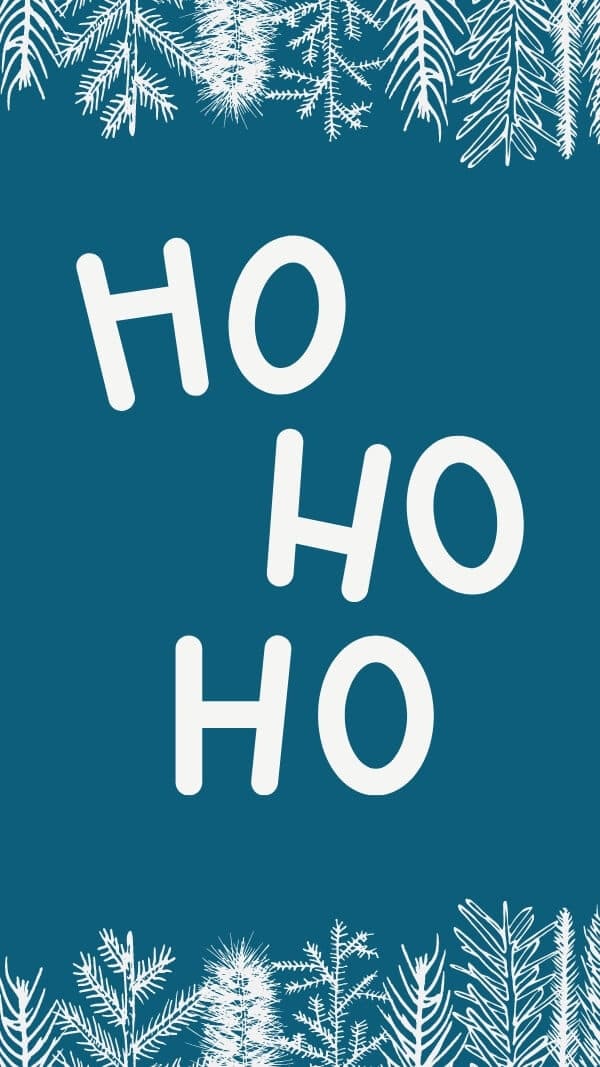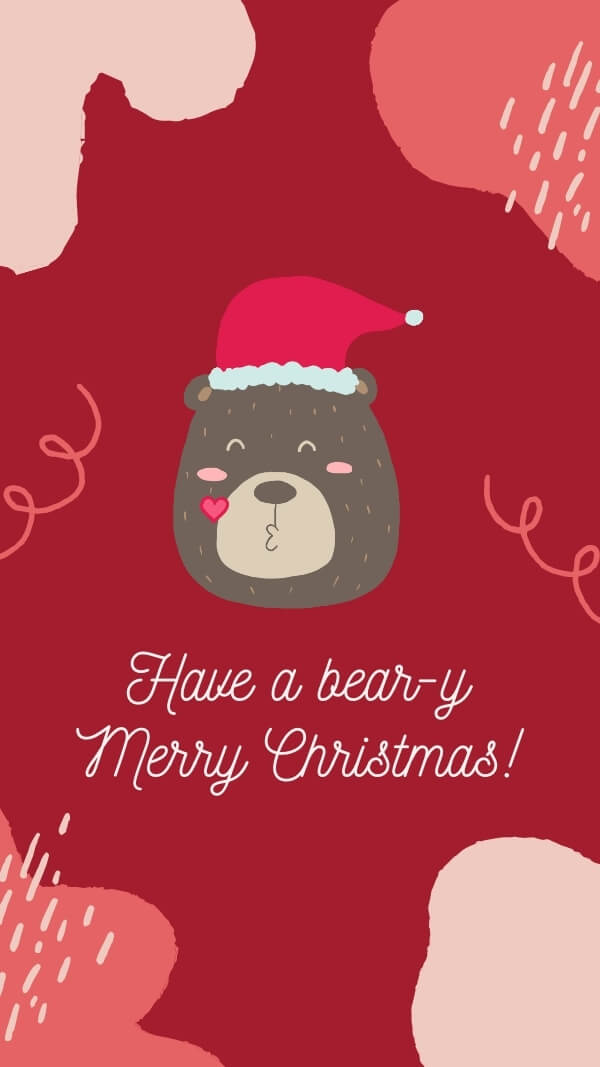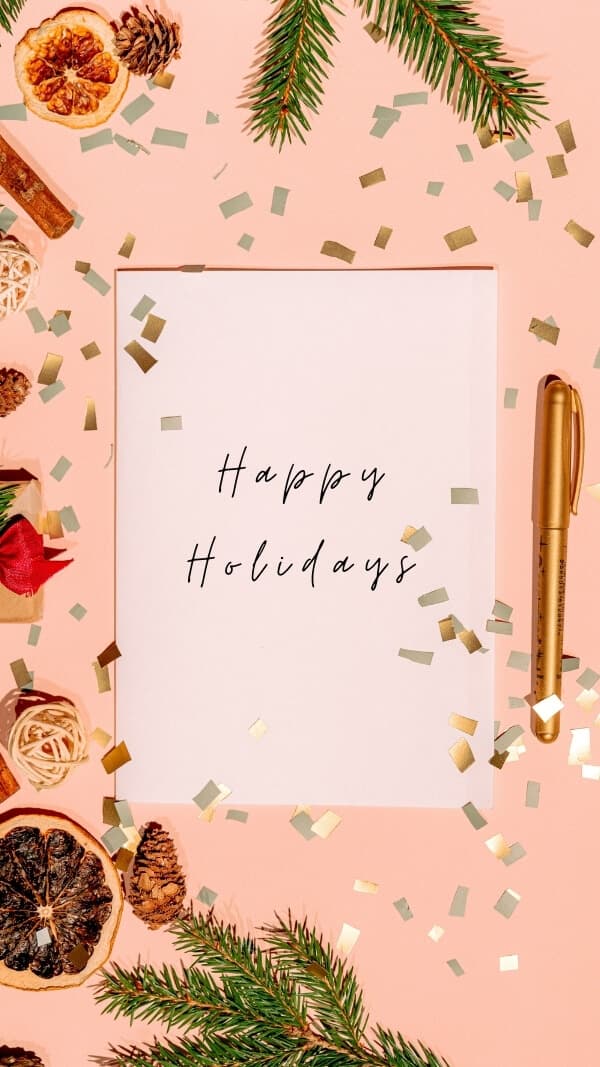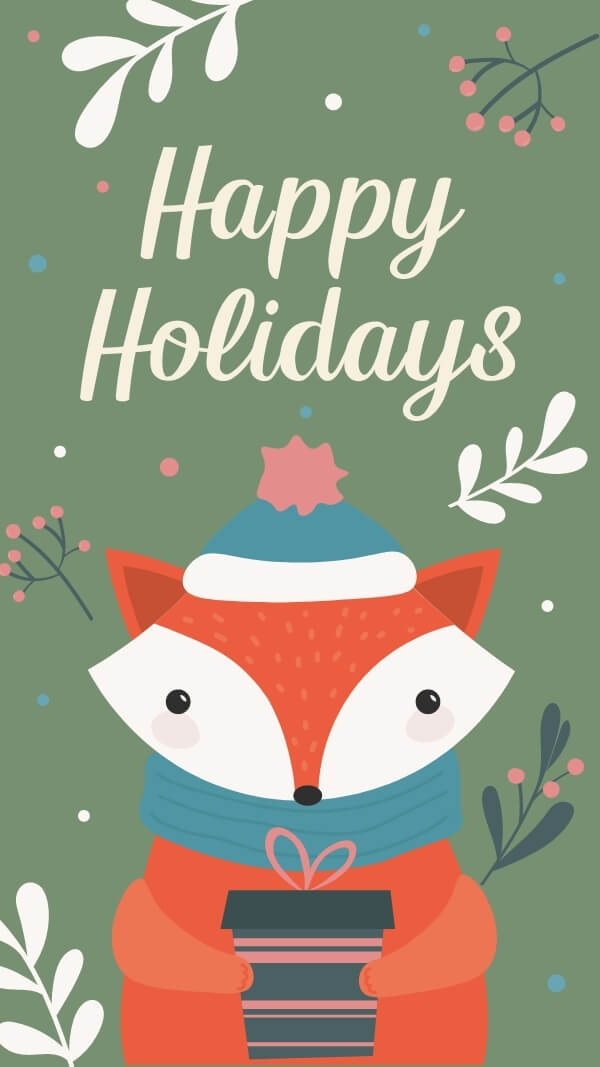 This "Happy Holidays" fox wallpaper is a great non-denominational wallpaper for your iphone.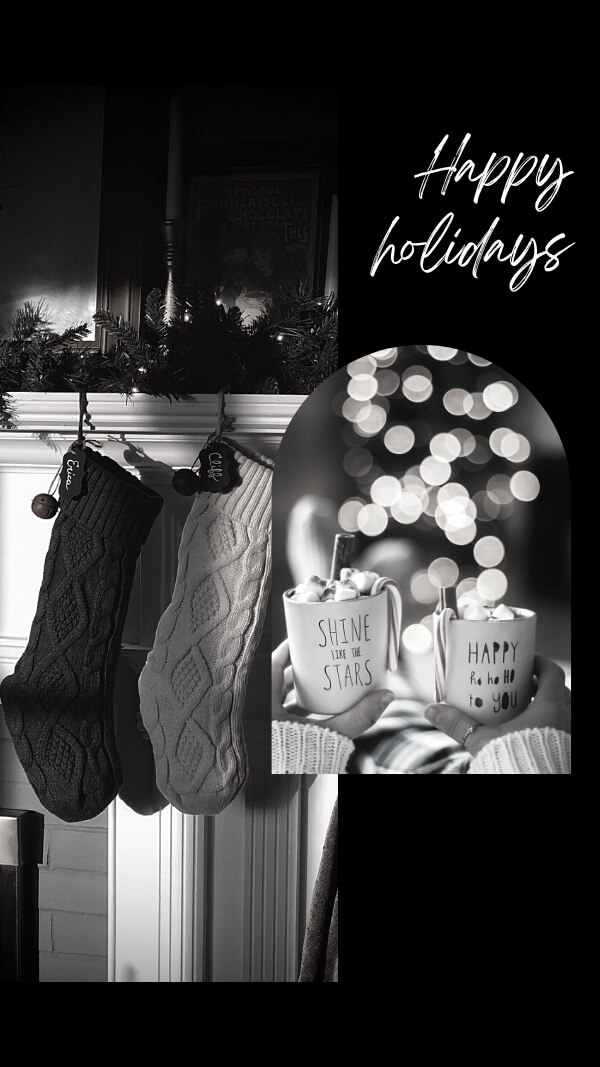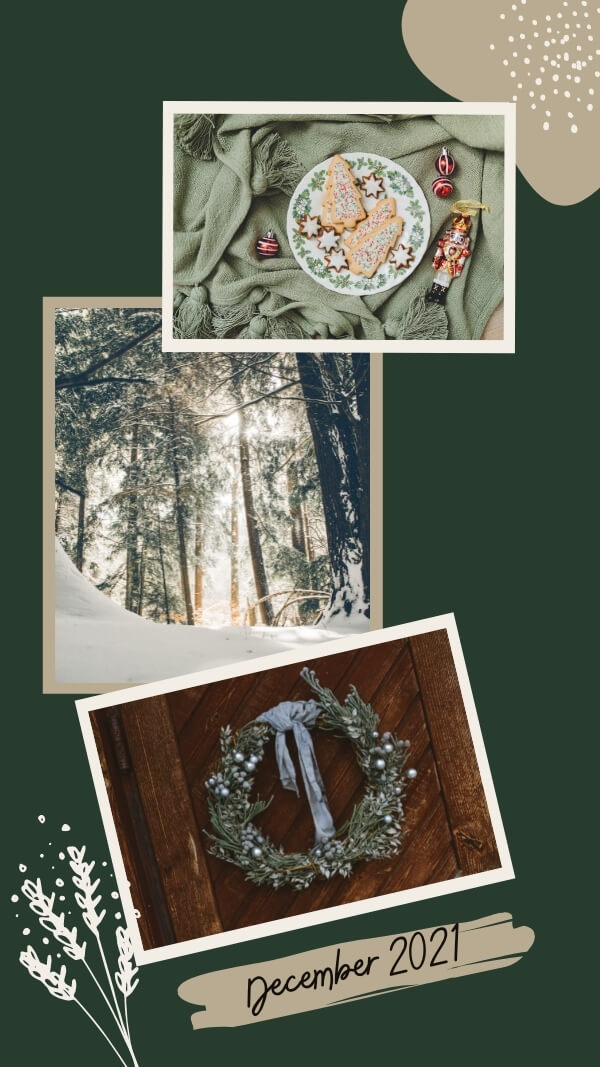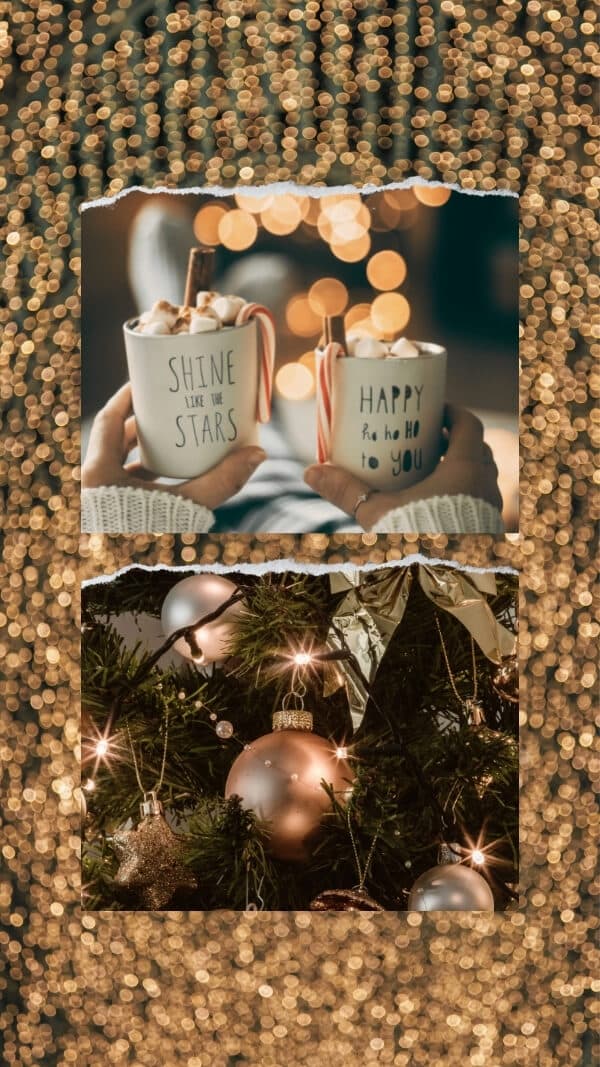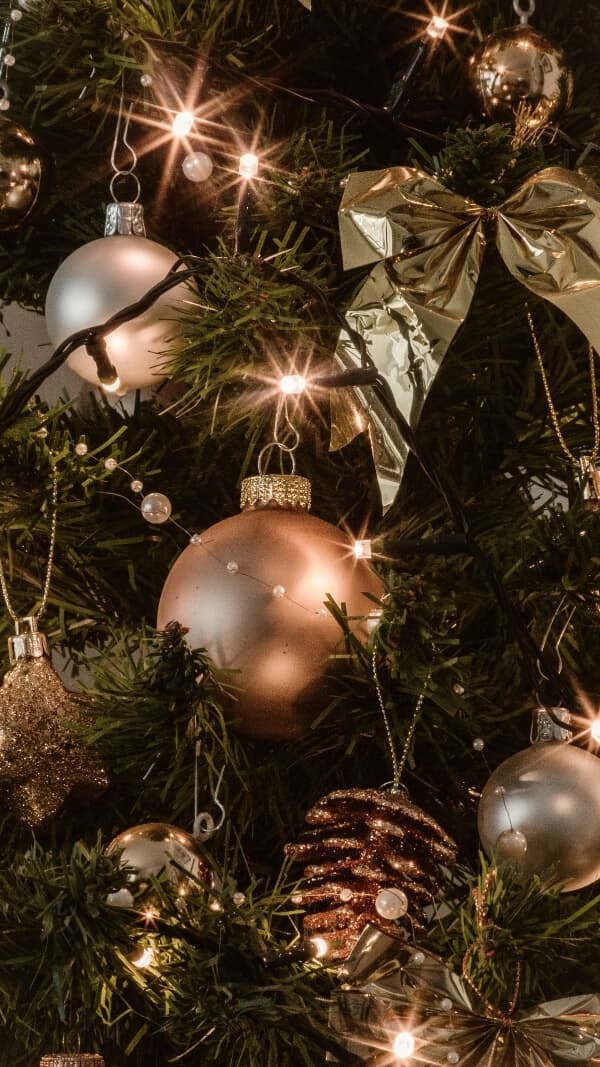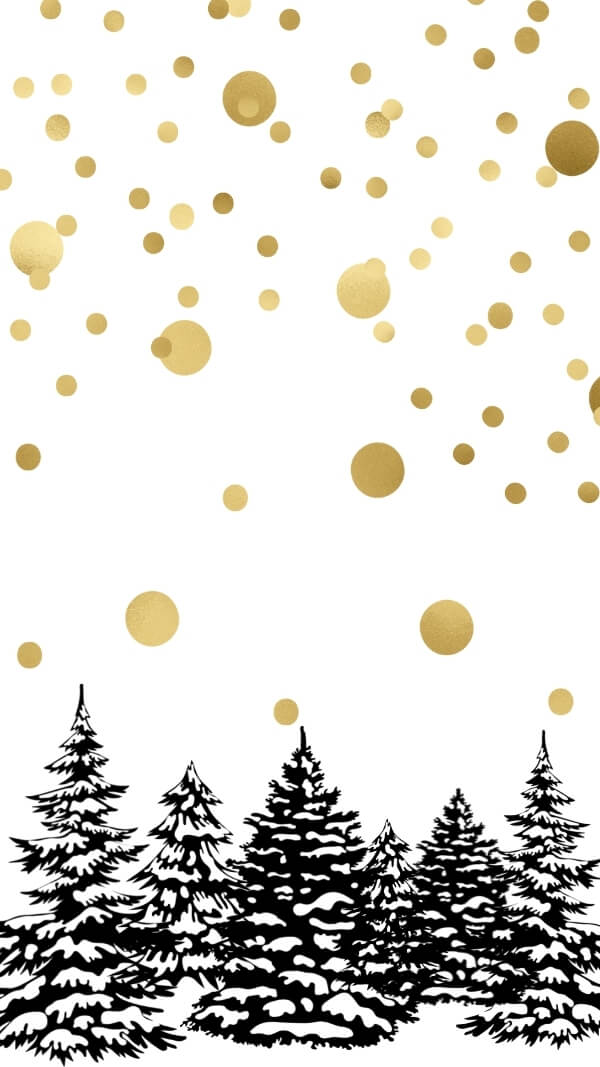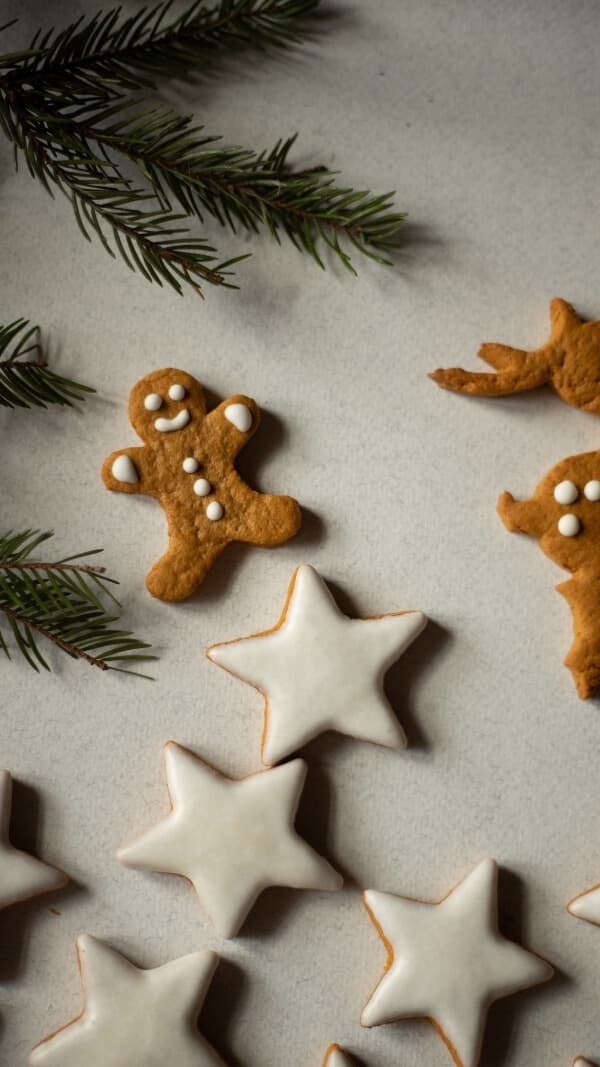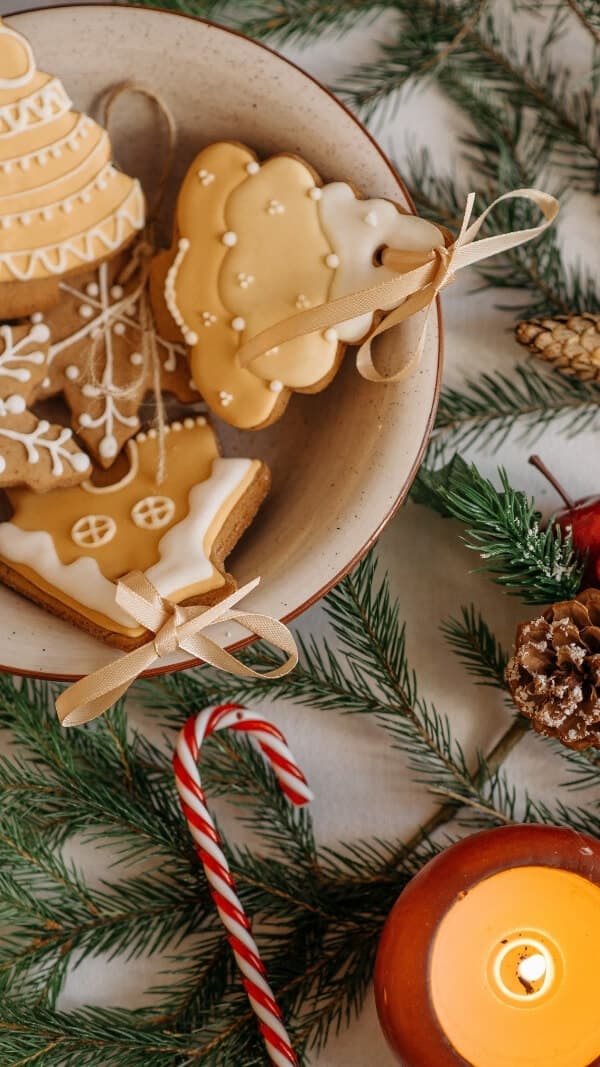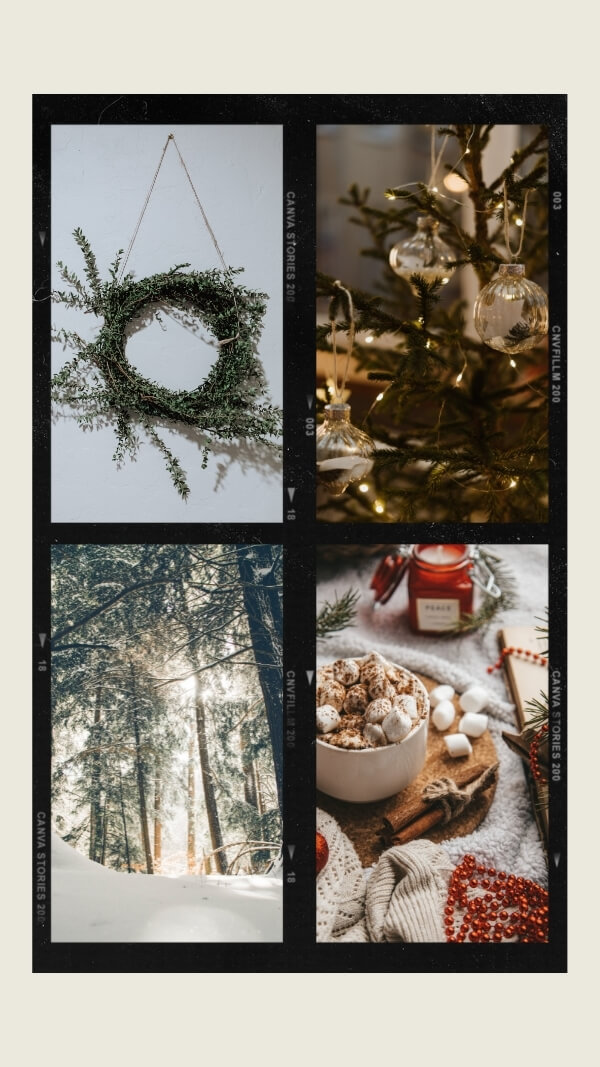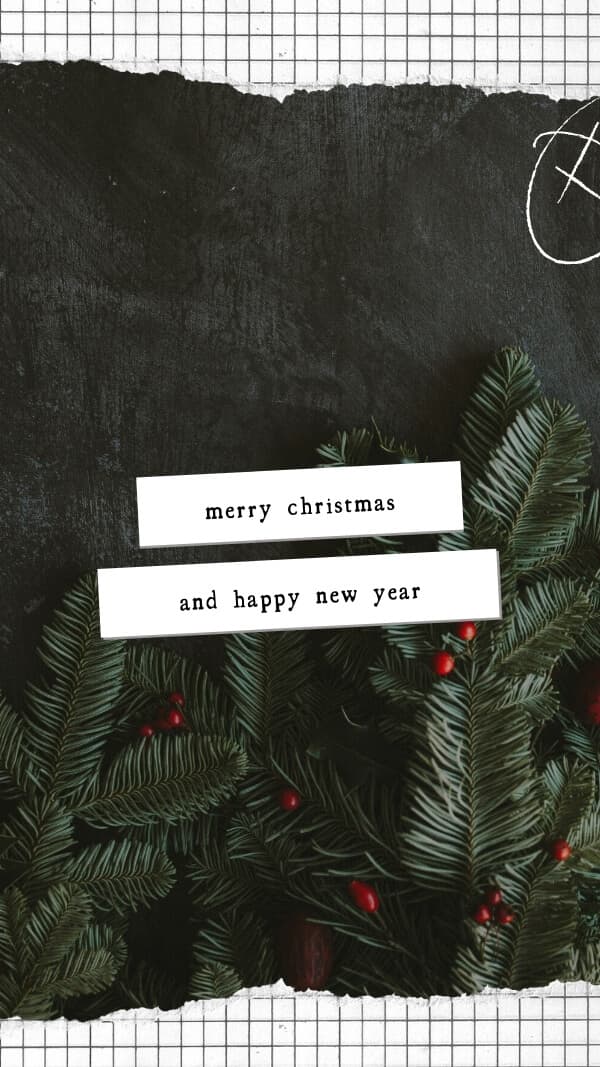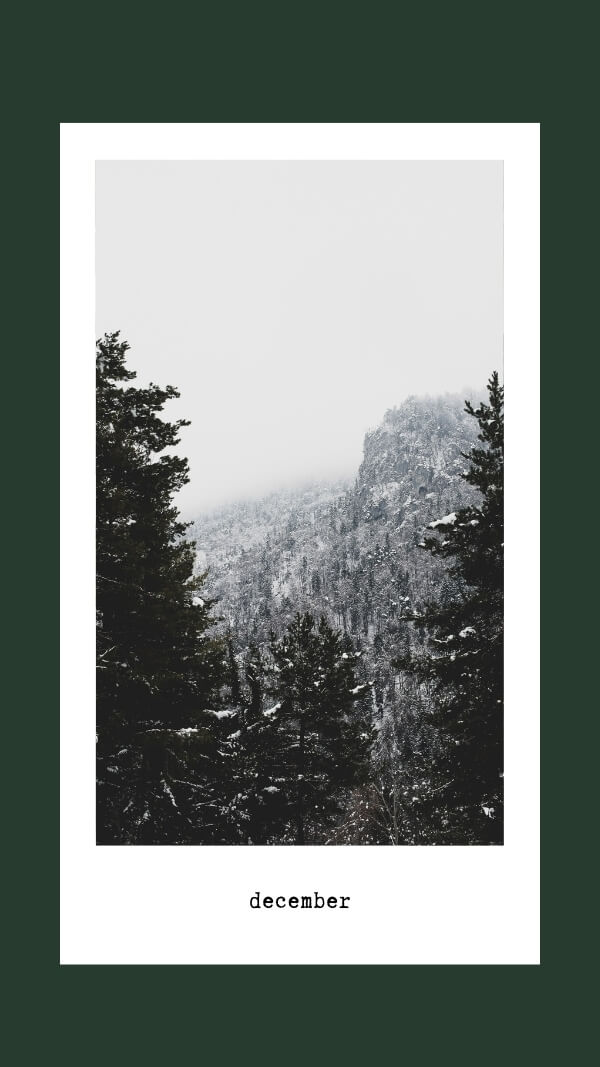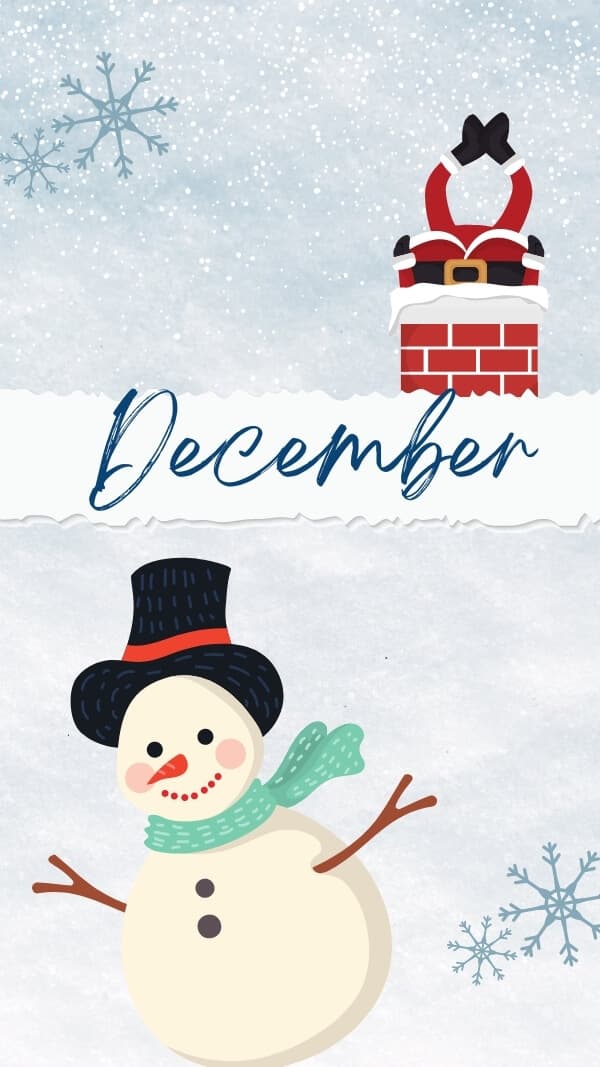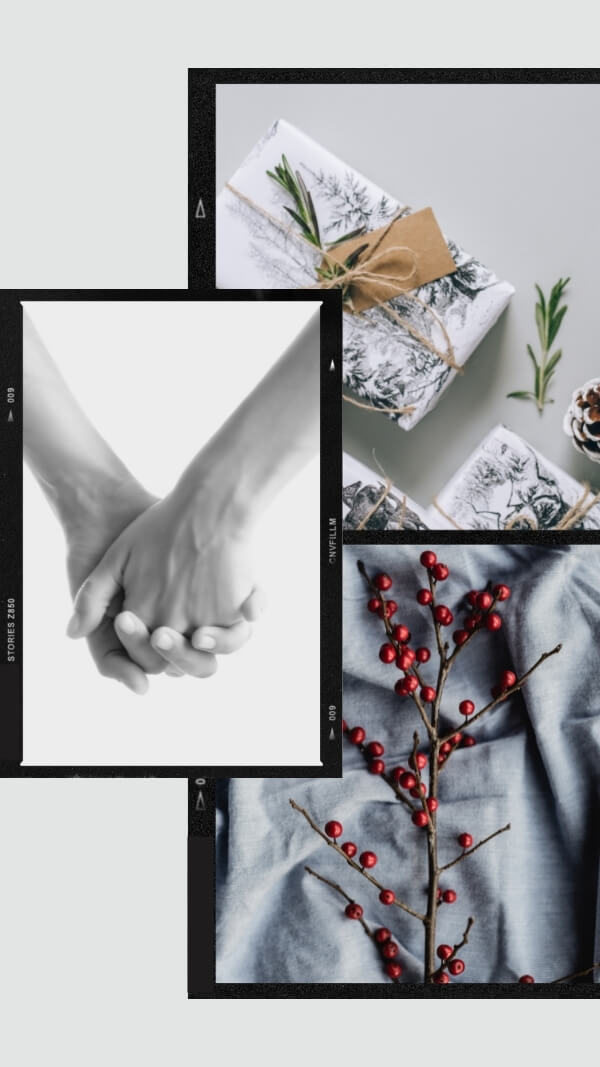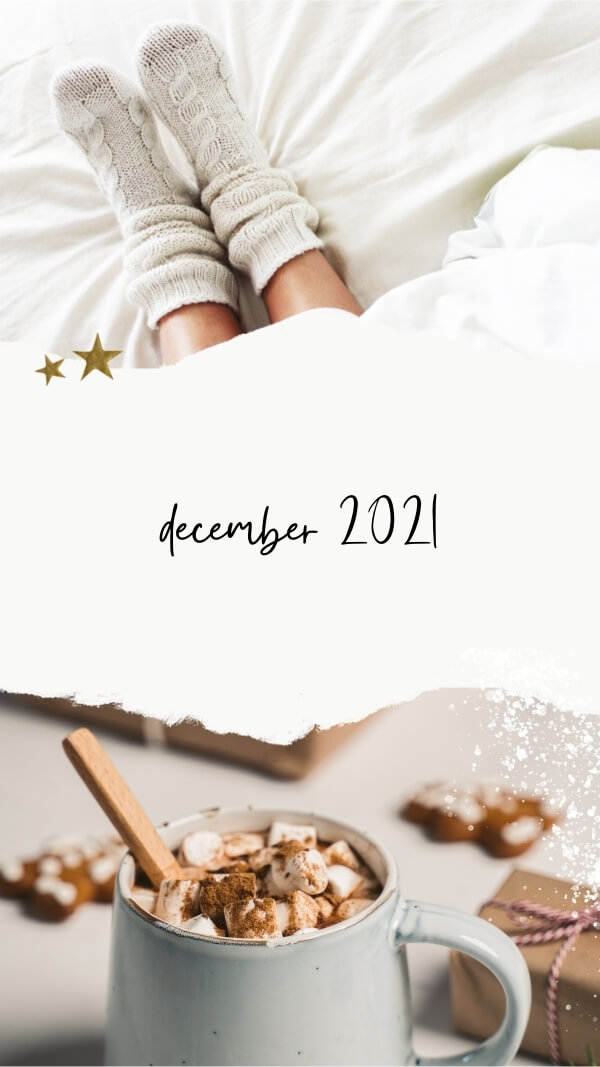 This December 2021, light and bright wallpaper will be a great option to get into the holiday spirit without referencing a specific religious holiday.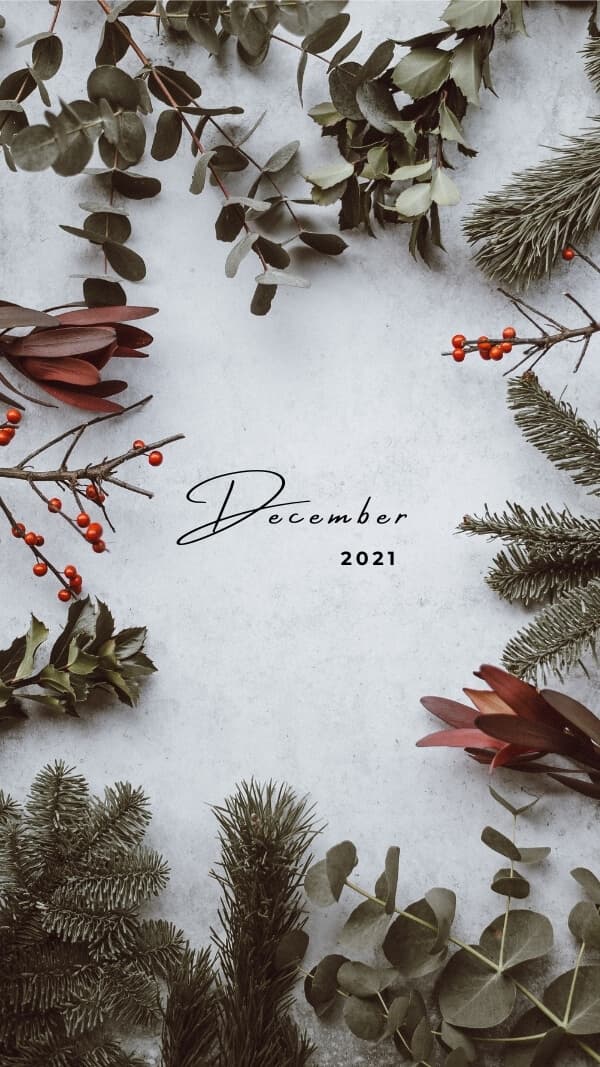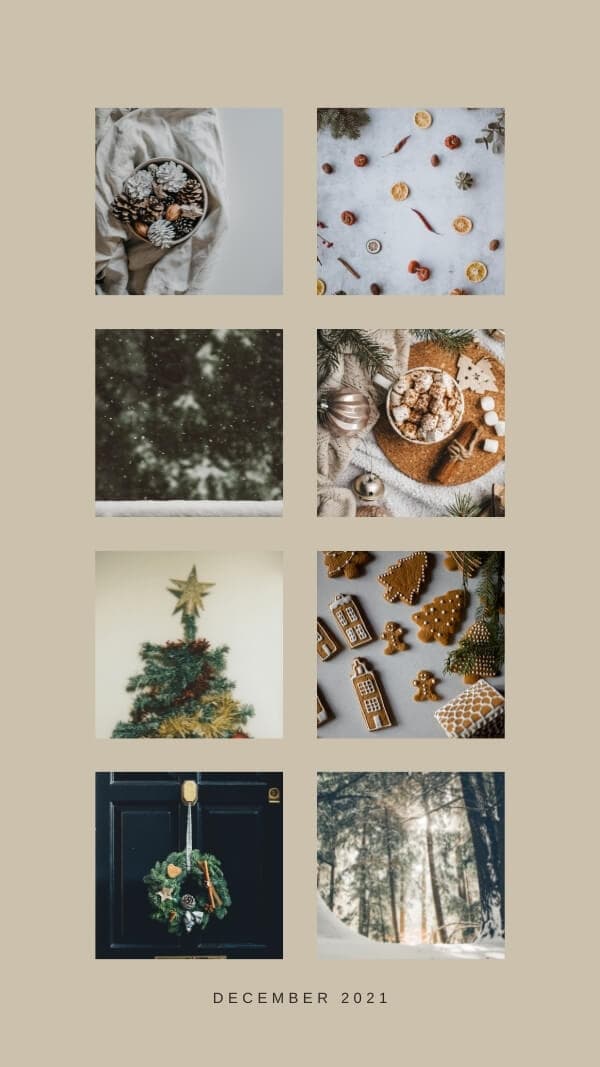 Need a reminder that it's literally December and you need to get your holiday shopping done? This December 2021 wallpaper background will be the aesthetic background you need.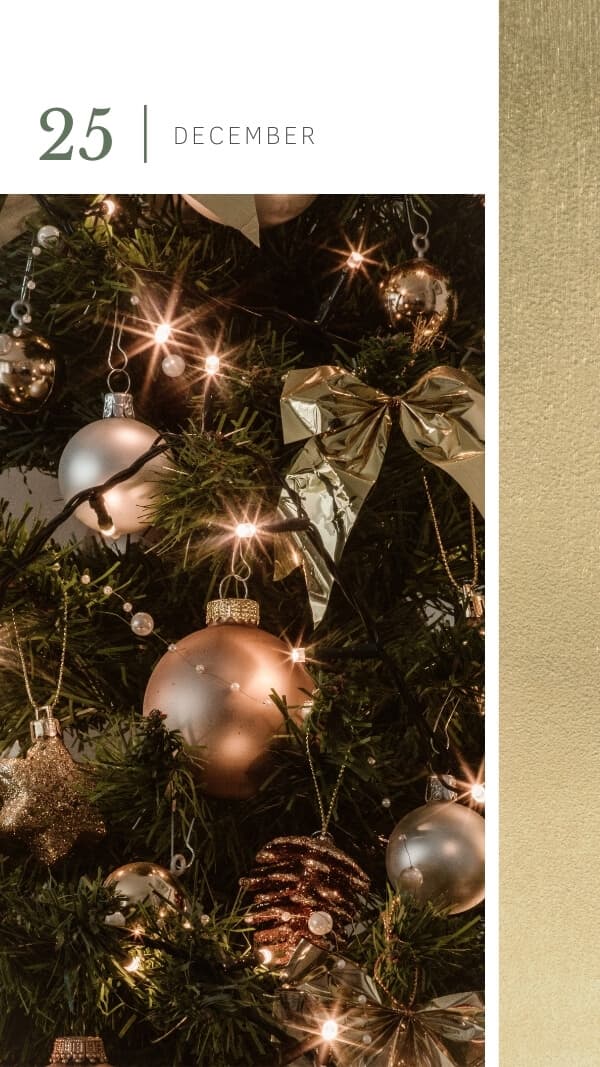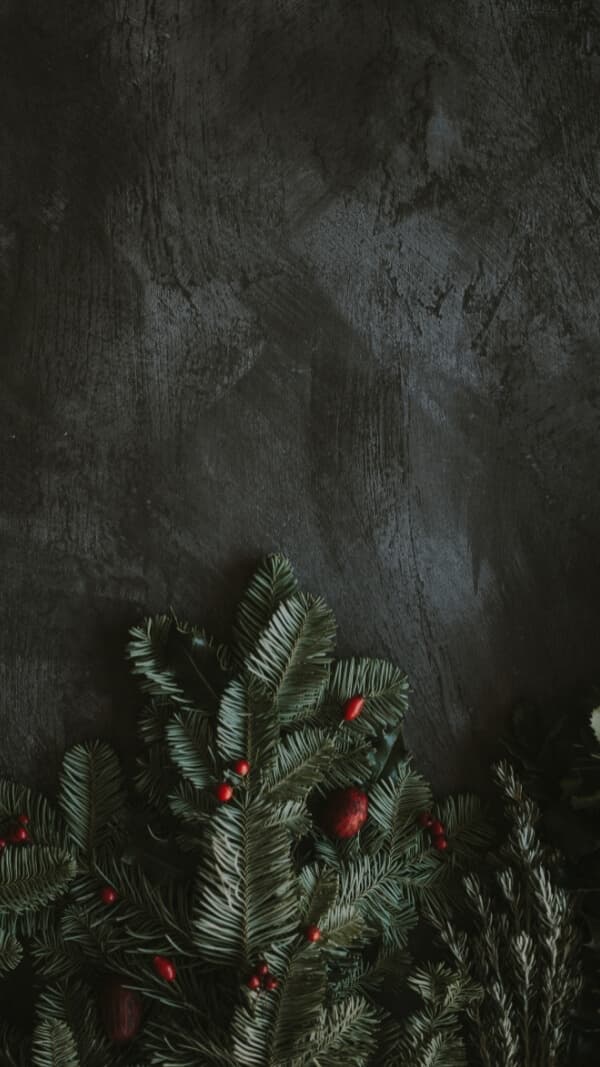 Want a dark background, but to still get into the holiday spirit? These red berries and green evergreen branches will be the perfect iphone background.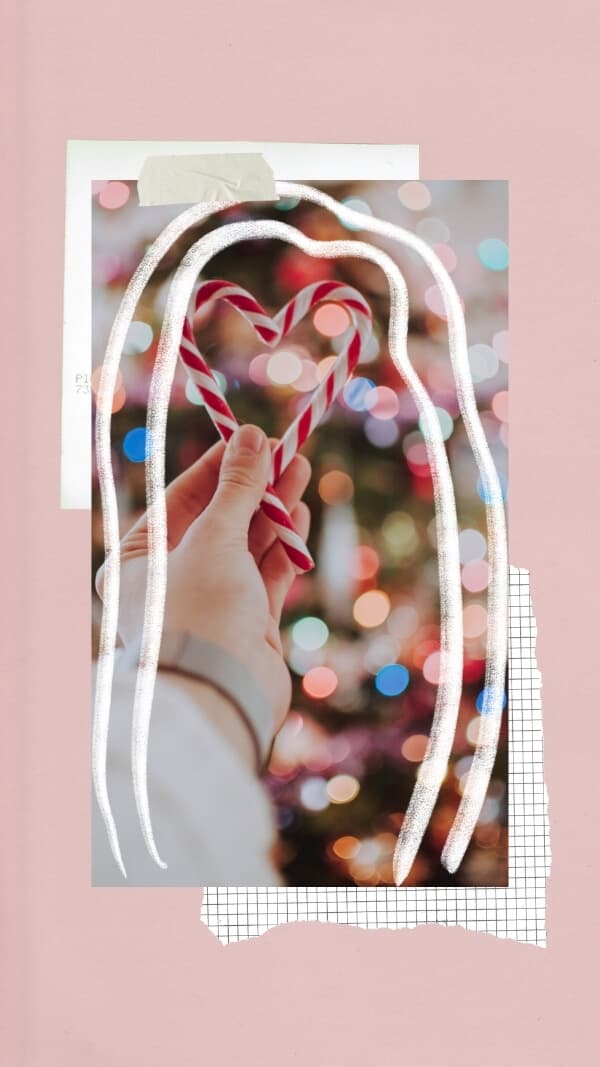 Cute aesthetic Christmas collage? Check.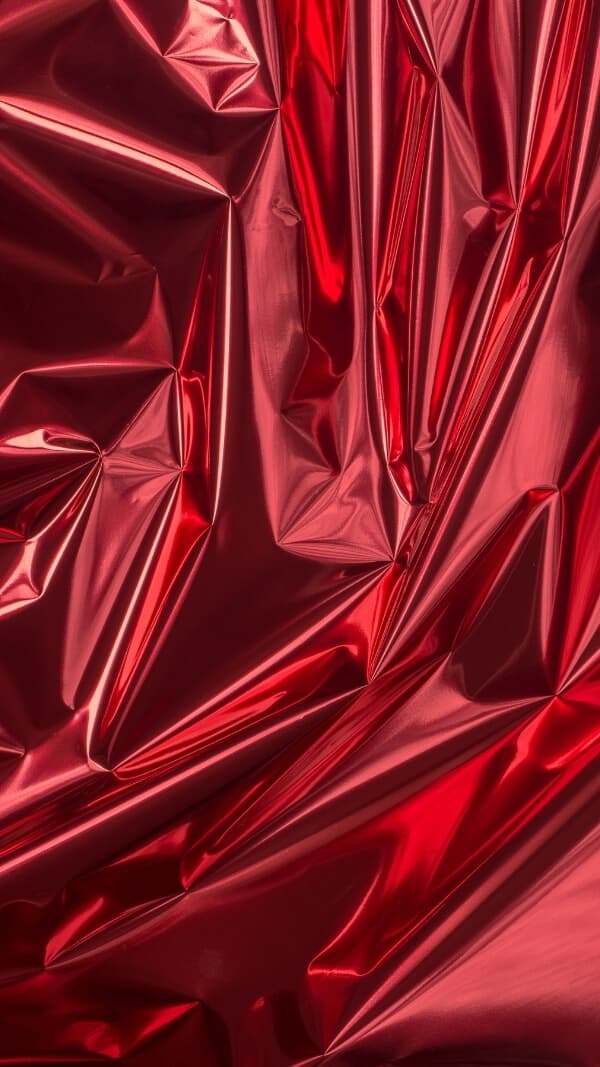 Glitzy, red, yet simple. This red metallic wallpaper is a great choice for an iPhone background.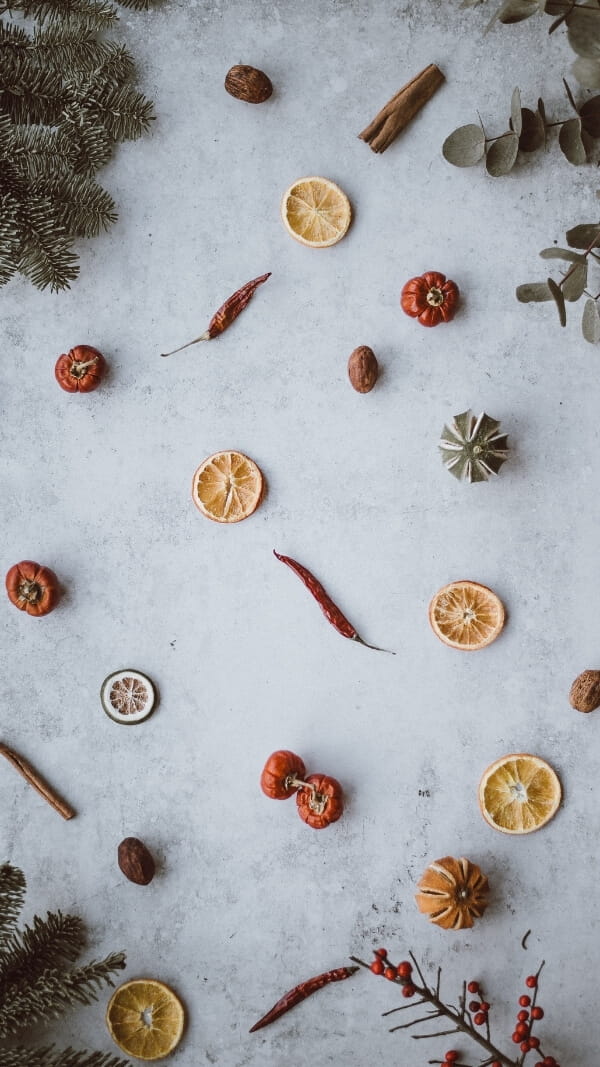 Calling all my chefs or minimalists. This dried fruit and holiday greenery wallpaper is the perfect minimalist touch to your iPhone.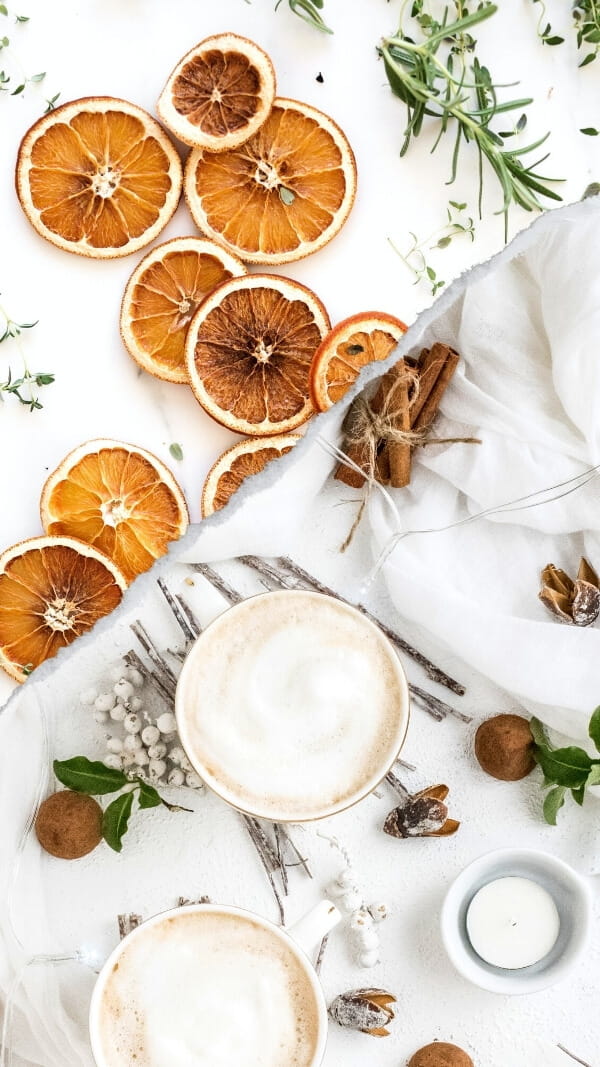 Do you have a light and bright aesthetic? This light holiday wallpaper gives us "holiday traditions" without the red/green theme.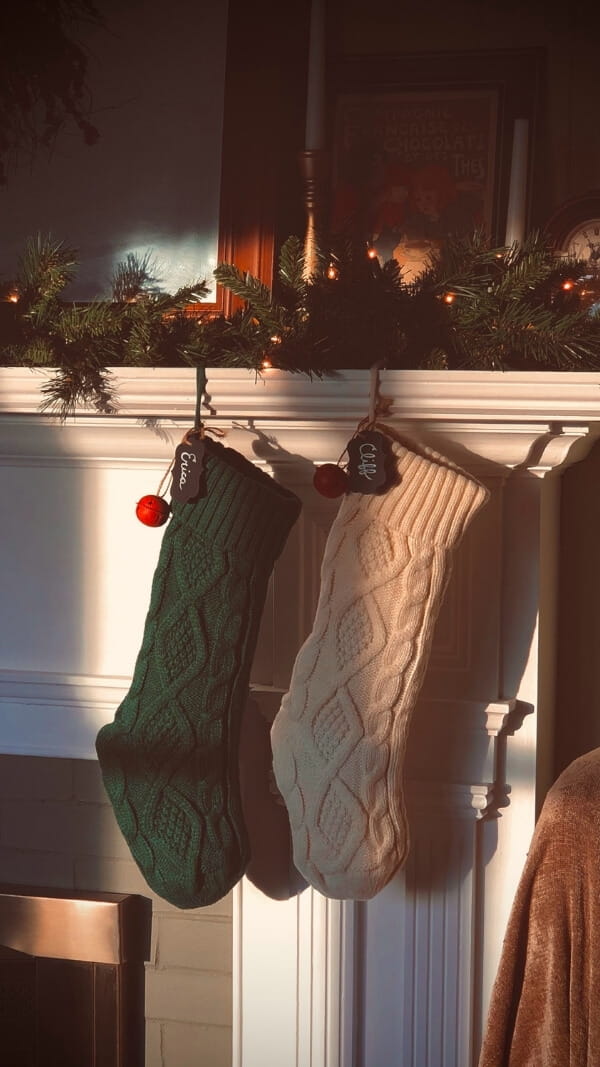 Aesthetic and cozy, this stockings on a mantle photo is a great iPhone background without being over the top.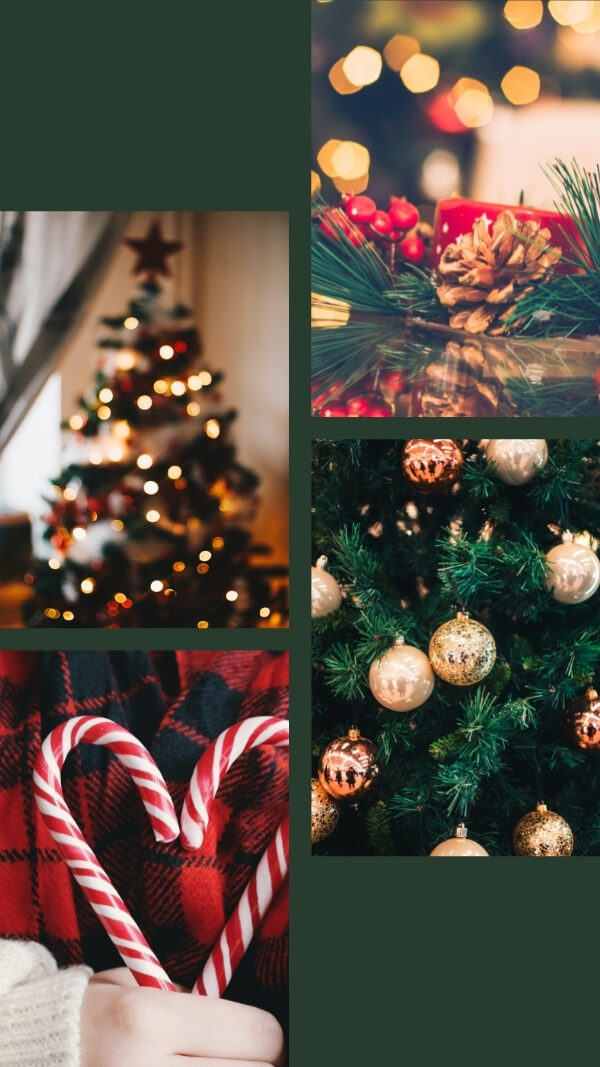 A festive red and green image collage for your iPhone is a great choice. Candy canes, ornaments, and Christmas trees are sure to get you into the holiday spirit every time you get a text!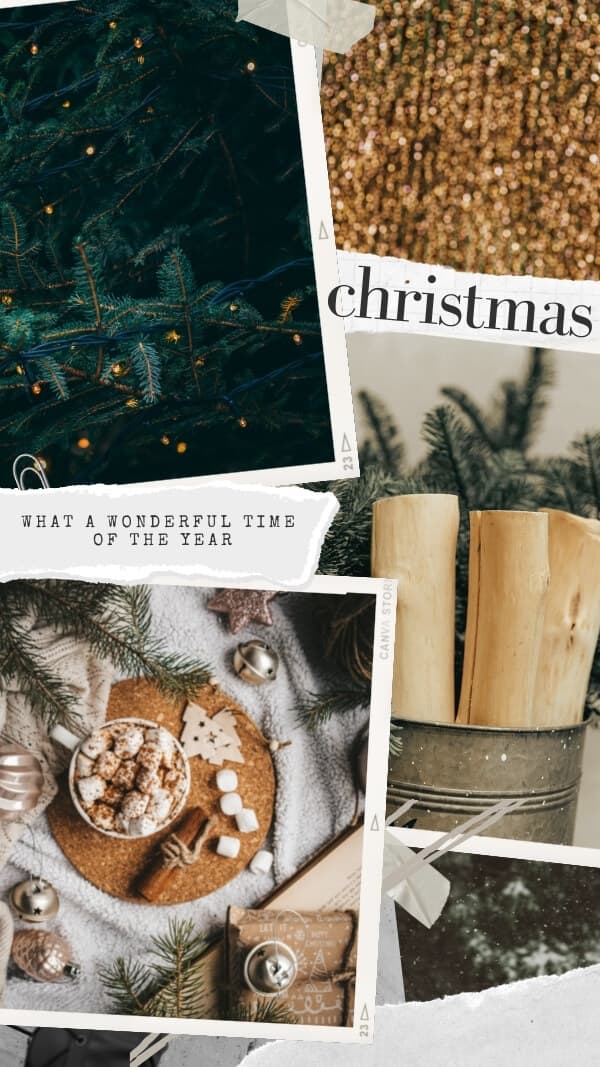 If the other photo collages weren't your style, maybe this retro Christmas collage wallpaper will strike a chord for you.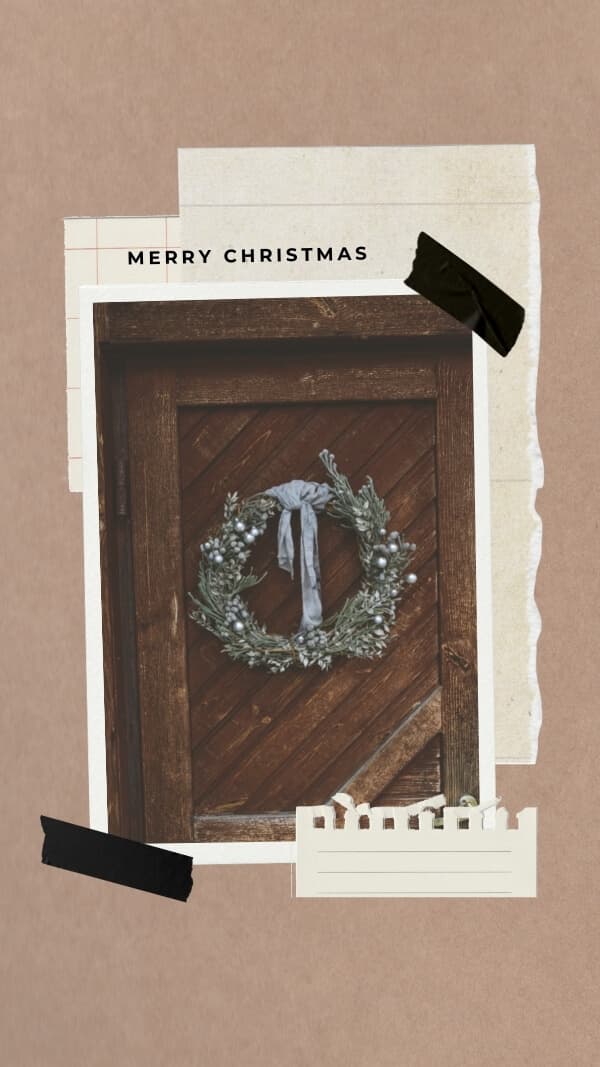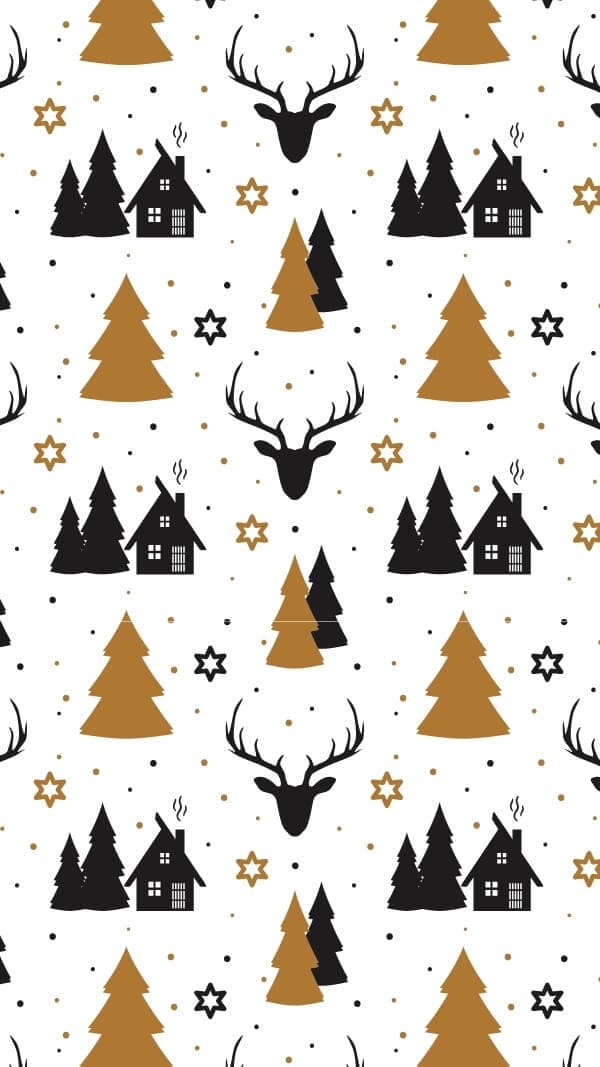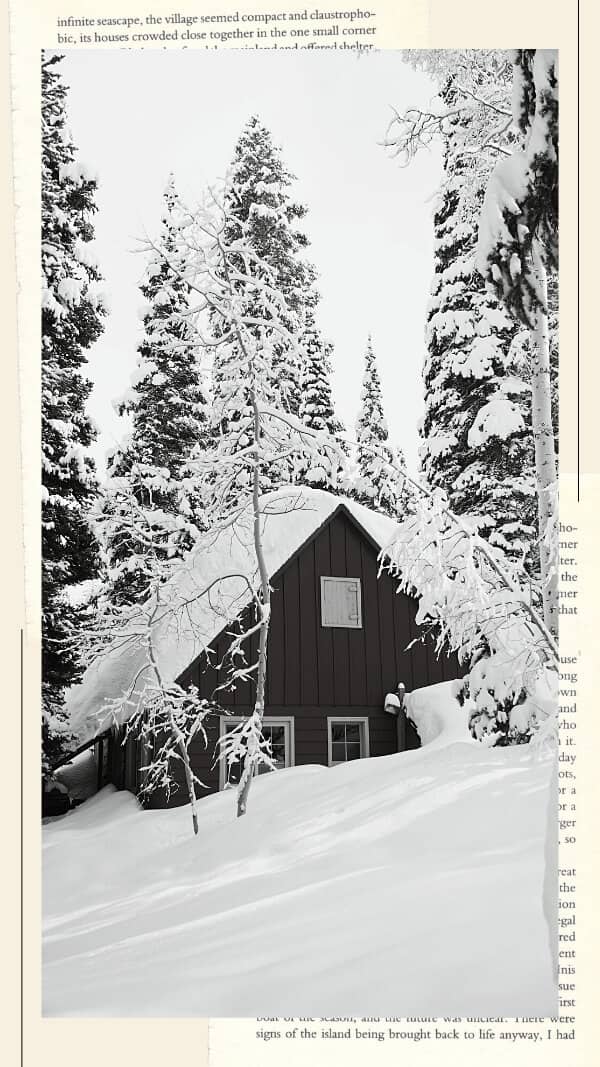 Looking for a retro holiday wallpaper for your iphone? This snowy cottage collage is the one.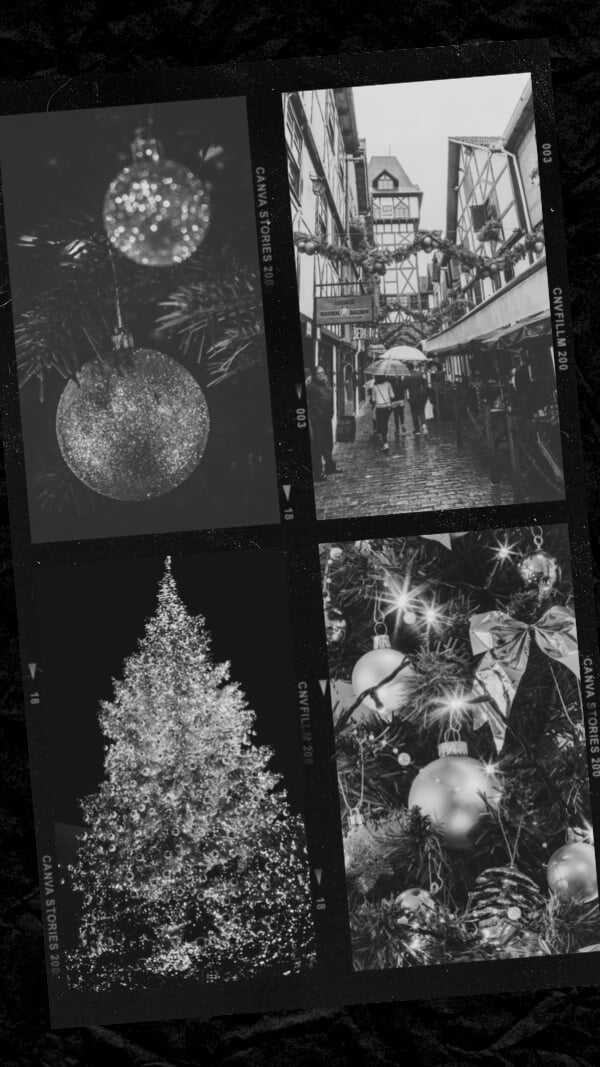 A classic Christmas collage is a great choice, especially in black and white.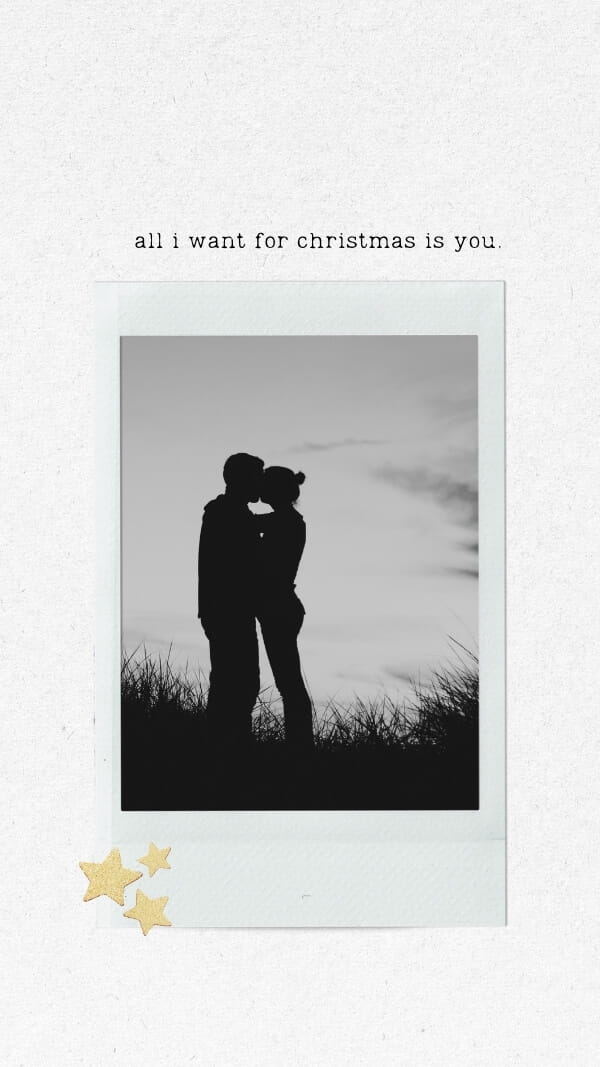 Is this Christmas season all about love for you? Or maybe you're just a Mariah Carey fan. Either way, this "all I want for Christmas is you" holiday wallpaper background is a great choice.

As you can see there is a VARIETY of Christmas and December backgrounds for iphone. Having any trouble downloading them? Leave a comment below and I'm happy to assist, if possible.
Any wallpapers you want to see in the coming months? Leave them in the comments below.
To a snowy December, and a very happy holiday!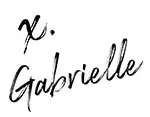 Pin the below image so you have all of these gorgeous Christmas wallpapers at your fingertips!