Sunday Riley has been synonymous with #skincaregoals for awhile. While the brand itself was founded in 2009, it rose to popularity with its effective, luxury-level skincare products like their Good Genes Serum and the Luna oil within the past few years.
Fans flocked to get their hands on these pricey products all with countless five-star reviews. I've tried their products personally, and I will admit I definitely saw a noticeable difference.
However, when dealing with skin care products, our experience relies heavily on word of mouth. Why did I try Sunday Riley? Because it was all over a Facebook group I belong to with rave reviews. Why did those people buy Sunday Riley? Because of all the great reviews on Sephora.
Unfortunately, the AMAZING* word of mouth turned out to be a bit fabricated.
So, while the formulas by Sunday Riley still remain top-level skincare products, the company as a whole is not one I want to support.
And want to know what I realized? There are so many amazing affordable Sunday Riley alternatives that will do your glowing skincare routine justice.
we may earn a commission from you clicking a link in this post, at no additional cost to you. full, boring, affiliate policy here.
The Top Sunday Riley Skincare Alternatives
Sunday Riley Good Genes
Good genes has a unique combination of lactic acid and a calming/glowing effect. This makes it hard to find an exact alternative.
Why is lactic acid so effective? If you want the scientific data explained, click here.
But in layman's terms, it really is a great exfoliant that hydrates your skin and is fairly gentle. NOTE: It is derived from milk, so if you have a milk allergy (not just dairy intolerant), you should not use this product or first consult a doctor.
Main benefits:
Hydrates and exfoliates surface layers of the skin

Brightens the appearance of dark spots/discoloration

Soothes skin redness, and helps even out your complexion

Immediate plumping effect that is unique to Good Genes
Good Genes Alternative: The Ordinary Lactic acid 10%
The Ordinary has been making skincare history by popping up on the scene with exponential popularity. Why? Because they make really simple, quality products that give people the results they want.
The Ordinary Lactic Acid 10 % is a great alternative to Sunday Riley Good Genes.
It is similar but does not have the same moisturizing properties. It is more similar to a serum and depending on your skincare you will need a moisturizer after.
However, it will give you a better exfoliation than Good Genes in my opinion, and a is just as effective for long-term results.
Use this product at night, and not under makeup for the best results.
Clean alternative to Good Genes: Farmacy Honeymoon Glow AHA
While this isn't the "cheapest" alternative, it is less expensive and a clean Sunday Riley alternative.
What are the benefits to the Farmacy Honey Glow AHA: It is a 3-1 serum that you apply in the evening. It resurfaces, hydrates, and clarifies dull skin.
While it totes a different ingredient list than the Sunday Riley Good Genes, the results you will see will most likely be identical. This has the unique skin-plumping effect that Good Genes has, that the above The Ordinary Product does not.
So pay attention to what you like about Good Genes when picking your alternative.
Clean alternative to Good Genes:

Biossance squalane + 10% lactic acid
So one of Sunday Riley's Good Genes ingredients that some people really love is the squalane. You can read more about the benefits of squalane to your skin, here.
But in layman's terms, it boosts hydration so that your skin appears more vibrant and healthy.
Biossance contains double the lactic acid as Good Genes and costs less. And it has that wonderful squalane that will plump and hydrate your tired skin.
If you didn't read the above link all about squalane, you should know it's typically derived from sharks' livers, and obviously we don't want to be eliminating the shark population for our vain attempt at eternal youth.
BUT! Biossance is a clean beauty company and they (with their parent company) developed a squalane from sugar-cane. So, here's a great clean beauty product that in my opinion is better than Good Genes, and also gentler for sensitive skin.
Sunday Riley A+ High-Dose Retinoid Serum
Sunday Riley A+ Retinoid serum contains a high strength retinoid formula and helps to reduce the appearance of wrinkles and UV-damaged skin.
Why are retinoids better than retinol? read this.
Alternative to Sunday Riley A+ Retinoid Serum: Differin Gel
Differin gel is the only over the counter retinoid cream. This means it has a very high concentration of the active retinoic acid ingredient. It is prescription-strength without the prescription.
Differin gel is more commonly associated with acne help, but it has very strong anti-aging properties as well.
Because this is a powerful product, it should be used on a once or twice weekly routine and then scaled up to every day or every other day. (for anti-aging).
Sunday Riley C.E.O Vitamin C Brightening Serum
Vitamin C is essential to good skincare. I have a whole post on the benefits, here.
It can be hard to have "stable" vitamin C in skin care products. But Sunday Riley C.E.O Vitamin C Brightening serum has just that. It's a lightweight serum that helps boost dull skin and discoloration. It also aids in anti-aging.
Alternative to Sunday Riley C.E.O Serum: Lumene Vitamin C Glow Boost essence with hyaluronic acid
While the exact amount of vitamin c in this product is kept under wraps, it is a highly stable form of Vitamin C and at this price, it is a no brainer.
It has thousands of 5-star reviews and is an affordable way to integrate stable vitamin c into your skincare daily without the hefty price tag.
Alternative to Sunday Riley C.E.O Serum
: The Ordinary Ascorbyl Tetraisopalmitate Solution 20% in Vitamin F
The Ordinary 20% AT is the closest alternative I have found to Sunday Riley plus it contains 5% more Tetraisopalmitate than CEO (which is the same stable vitamin c stabilized ingredient as Sunday Riley CEO).
Sunday Riley Luna Retinol Sleeping Night Oil
Sunday Riley's Luna Retinol Oil is one of the benchmark products that people seem to go crazy for. Their unique "next-generation" retinol oil plumps skin while reducing the appearance of wrinkles and redness. For Luna, the star ingredient is hydroxypinacolone retinoate (HPR.)
While I haven't personally tried the Jordan Samuel skincare line, it comes highly recommended by most beauty gurus. And this retinol oil has a very similar quality and clinical results to the Luna night oil.
Alternative with retinoid: The Ordinary Granactive Retinoid
This is a great alternative. The only thing this product does not do is combat redness, but a blue tansy mask can help with that if that is something you need.
Clean alternative:

Herbivore Lapis
The Herbivore Lapis may not seem that much more affordable than the Sunday Riley Luna oil, but if you look at the amount you are getting it is still a better deal. It also lasts a lot longer, which means you're saving.
Add this mask to have very similar Sunday Riley results.
Simple alternative: Acura Blue Tansy Night Oil
Blue tansy itself is known as a very effective calming anti-inflammatory. In terms of skincare benefits, it is "great for moisturizing as well as helping treat the skin due to its antibacterial, antifungal, and anti-inflammatory actions while also soothing dry, itchy, or inflamed skin" (source). These benefits overlap with the Sunday Riley Luna oil because the Luna oil contains blue tansy as well. So while this will not be a "complete" alternative, depending on your skincare concerns this could be a much more affordable option long term.
KEEP IN MIND: The Acura Blue Tansy has updated their formula, but you can still find the original formula out there. Look at the ingredient list and make sure that blue tansy oil is one of the top ingredients.
SEPHORA TIP: try a small sample size of the product before investing in a full-size bottle.

Skincare is a highly personalized experience so what works for one person might not work for others.
Sunday Riley UFO ultra clarifying face oil
The Sunday Rile UFO is a quick-dry, medicated oil that helps prevent acne and even unclog pores.
The Sunday Riley UFO oil is great for people with oily skin because it contains a salicylic acid formulation that helps to unclog pores but there are cheaper alternatives out there that will provide the same effect.
Alternative to Sunday Riley UFO oil: Combo 2% Salicylic Acid Solution + The Ordinary B Oil
A 2% salicylic acid solution has the same main ingredient as Sunday Riley at a higher percentage. This solution focuses on simple ingredients, and will definitely help with acne and any debris on your skin.
This does not have the milk thistle that the UFO oil has which is important if you over dry your blemish-prone skin. So use this one sparingly and add a moisturizing product to your routine, like The Ordinary B Oil which is antioxidant-rich.
Simple Alternative to Sunday Riley UFO oil : Tea Tree Relief Oil
This oil will help soothe and calm your skin. It can help prevent breakouts and generally is shown to brighten your complexion.

Everyone out there is just looking for the ultimate bible product that creates glowing, blemish-free, eternally youthful skin. I mean, is that too much to ask for?
Sunday Riley might have made a splash with their skincare products, but they certainly are not the only wonder skincare products in town.
So save your bank account, and opt for the perfect Sunday Riley alternative instead.
Note: Skincare is very personal, so check with your dermatologist or aesthetician for any concerns with your skincare routine.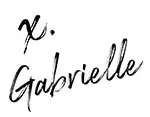 You'll definitely want to pin the below image for reference