One sec… Are you looking for the 2021 fall capsule wardrobe? Check it out here. The one below is for 2020, and has some great ideas and is worth a read, but 2021 will have more updated information and shopping options.
So, you may be asking yourself what is the point of a fall capsule wardrobe if you're building it with "trendy" pieces?
Well, you've got a point. But the concept of being "trendy" doesn't have to mean those pieces go out of style. Instead, it is about styling yourself in an "on-trend" way (we'll get more into that later), and recognizing which of the classic staples to use in fall 2020 that are most stylish.
Almost all of the pieces on this fall capsule wardrobe checklist are pieces you already have in your closet and if you decide to purchase new, will be wearable in seasons and years to come.
So defining a capsule wardrobe, in my book, is about building foundational pieces and outfits you know work. However, it is not about eliminating YOUR personal style or conforming yourself to a lifelong uniform.
Having good fashion building blocks is essential to good style, and easy style. But as years progress, you'll find different styling options for all your fashion building blocks. That's what makes them new, that's what makes them have a fashion impact.
we may earn a commission from you clicking a link in this post, at no additional cost to you. full affiliate policy here.
So, here's your fall capsule wardrobe 2020 checklist:

Fall Capsule Wardrobe 2020 breakdown
1. Coat ( print, texture, or leather)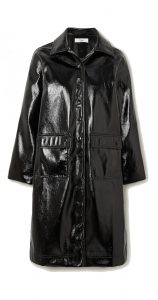 Fall isn't complete without a statement coat. And when I say statement it doesn't need to be a faux fur neon coat that goes out of style in less than a month. Rather we are talking about a classic silhouette coat with an added level of interest. That interest could be a texture (like the vinyl in this coat), it could be snakeskin print or even leather.
I love this specific coat because while it is classically shaped, it has some unique details that make it extra chic. Plus it is a black coat that goes with practically everything on this list, it's a must-have in my fall capsule wardrobe.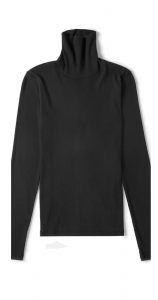 Audrey Hepburn epitomized the black turtleneck and we will be forever grateful. It's a staple layering piece and a foundational fashion item every closet needs.
Need to look cute but don't have time to do your hair or makeup, I swear the turtleneck is your fix. It just makes you look sophisticated.
related: 9 tips to always look sophisticated and what to avoid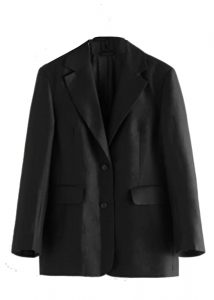 Do I need to tell you how much I love the oversized blazer? It is the fashion item of 2020 and it looks chic on everyone. It's an easy layering piece and adds a bit of french style sophistication to your look.
Trust me, when it comes to transitional weather, the perfect blazer look will be crucial to your capsule wardrobe.
related: Elevate your wardrobe with the oversized blazer
related: the new legging trend you need to try, split ankle leggings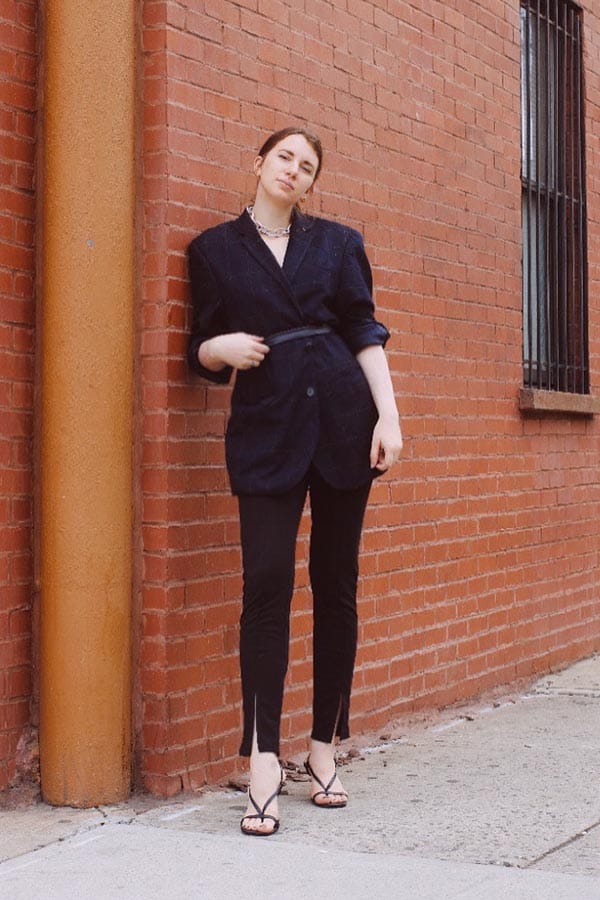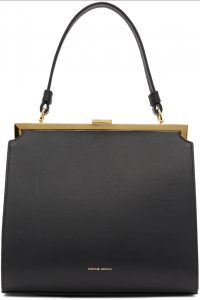 Building a classic wardrobe is about having a few timeless pieces and this handbag is one of them. It is large enough to store any necessities but polished enough to go from day to evening.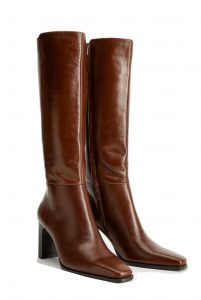 A chic pair of heeled brown boots? Sign me up. Boots are the fashion accessory that signals it is actually the fall, and not just late summer. I love the subtle square toe of these boots and they would look great paired with the dresses from this look AND the trousers.
You need a flexible boot for fall and this one is it.
related: Fall Winter 2020 Color Trends you need to know about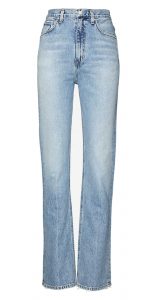 Jean trends are always changing, but the straight leg jean will always be "around". And in 2020, straight leg jeans seem to be the fashion gurus go-to pair.
These have a higher rise, which makes them more flattering, and they are a great lighter medium wash which makes them very flexible style-wise.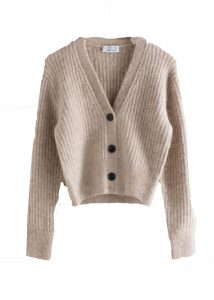 Another fall wardrobe necessity? Knitwear! And while cardigans have been trending for months now, the chunky knit cardigan will be the fall knitwear pick. It's cozy, great for layering, and will carry into future years easily.
I love the oatmeal color for fall.
I love a great men's button-up. It is such a flexible piece and I personally wear them all year round. If you struggle with how t to wear menswear (like the classic white shirt) as a woman, click here to read more on that.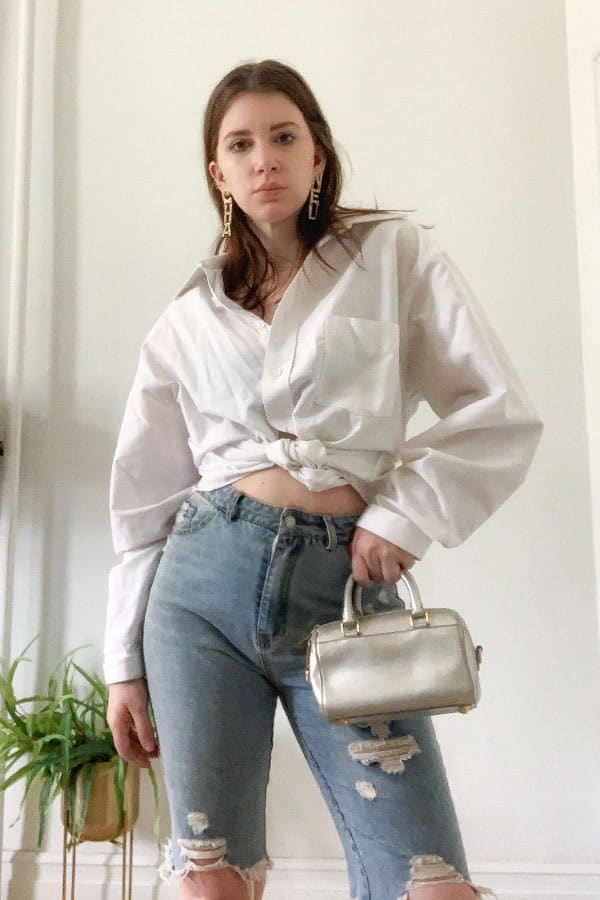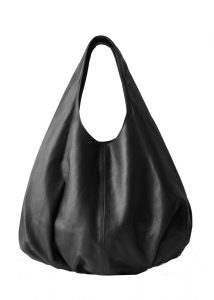 "Soft" bags have been a big fashion trend in 2020. Bottega Veneta made a statement with their pouch bag and it seems the fashion world has been following suit.
This soft oversized tote is great for an everyday bag. The quality and style will be able to be used in the future as well. This is a great minimalist bag that can handle those days you need to drag your laptop, your makeup bag, and an extra pair of shoes with you.
related: 7 accessories that will dress up any business casual outfit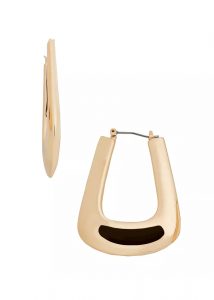 I love a great pair of hoops, but for fall 2020 we are going in a bit more angular. These are a great staple pair of earrings and pair well with everything else on this list.
If you prefer the Maria Tash earring look, check out my affordable Maria Tash post here.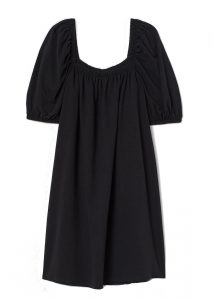 Puff sleeves might as well be considered the unofficial sleeve for 2020. This puff sleeve dress will transition into fall nicely and is great for those warmer weather days. Pair it with some sheer tights and combat boots for an edgier look.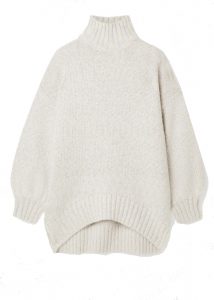 Is it just me or do you like wrapping yourself in a blanket disguised as a cute sweater too? I adore chic, loose-knit sweaters. I usually opt for a turtleneck neckline but a crew neck would also work for this capsule item.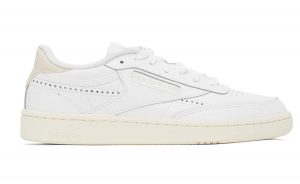 Throughout this year we have seen a slow decline in ugly dad sneakers, and a resurgence in simple white sneakers. And now in fall 2020, we are getting a bit of both with these Reebok sneakers. They have retro vibes, which make them easy to pair with anything on this list.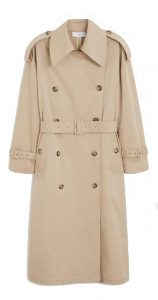 It's not fall if you don't wear a chic trench coat. I love the double-breasted style and the slightly baggy silhouette. This trench coat epitomizes elevated fashion in an affordable way.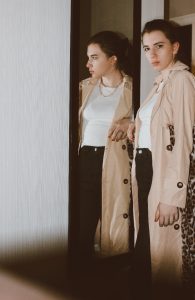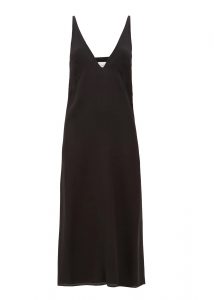 I fully believe the slip dress is a necessary wardrobe item all year round. If you need some slip dress styling ideas check out this post.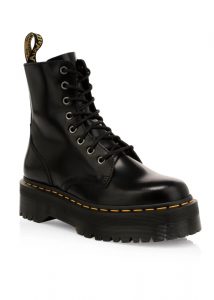 Chunky boots and combat boots have also been a big trend in 2020, and they will not be going away in fall 2020.
The slightly platformed heel helps elongate your body and the combat boot itself makes any outfit casual and chic.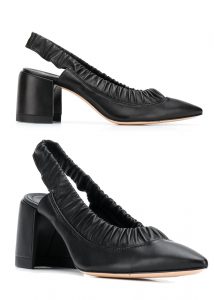 A great pump that you can walk in and looks modern? Yes, please. I love the unique ruched detail on these pumps and while they are classic in nature, they still look current.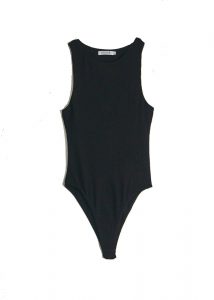 Everyone's wardrobe needs a good bodysuit. Bunchy tucked in tanks are for suckers. I love the simple neckline of this one and it can be dressed up with trousers or made casual with jeans.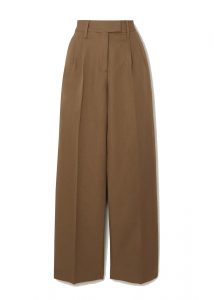 Tans and browns are going to be a big part of your fall fashion. Check out this post for some more fall trends.
Lucky for you, there are so many timeless ways to style a great pair of brown trousers. For 2020, try pairing this pair with a black turtleneck, and the black vinyl coat. Or go casual with the knit turtleneck.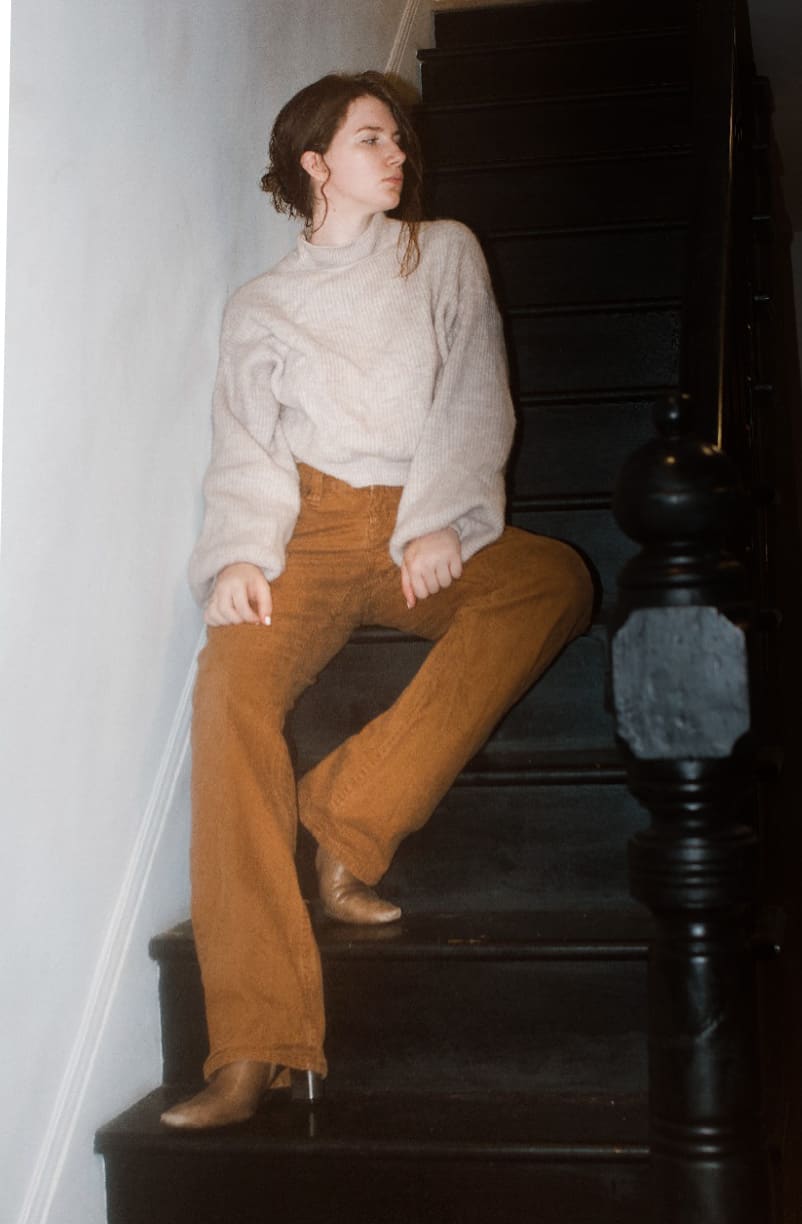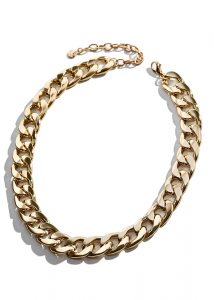 Gold necklaces are super stylish right now, and a classic link necklace like this one can be worn in future seasons as well.
Struggle with layering gold necklaces or picking out the right necklace for you? Read this.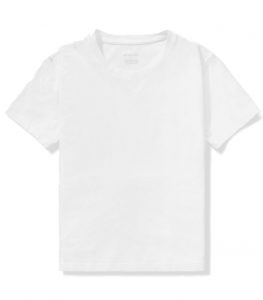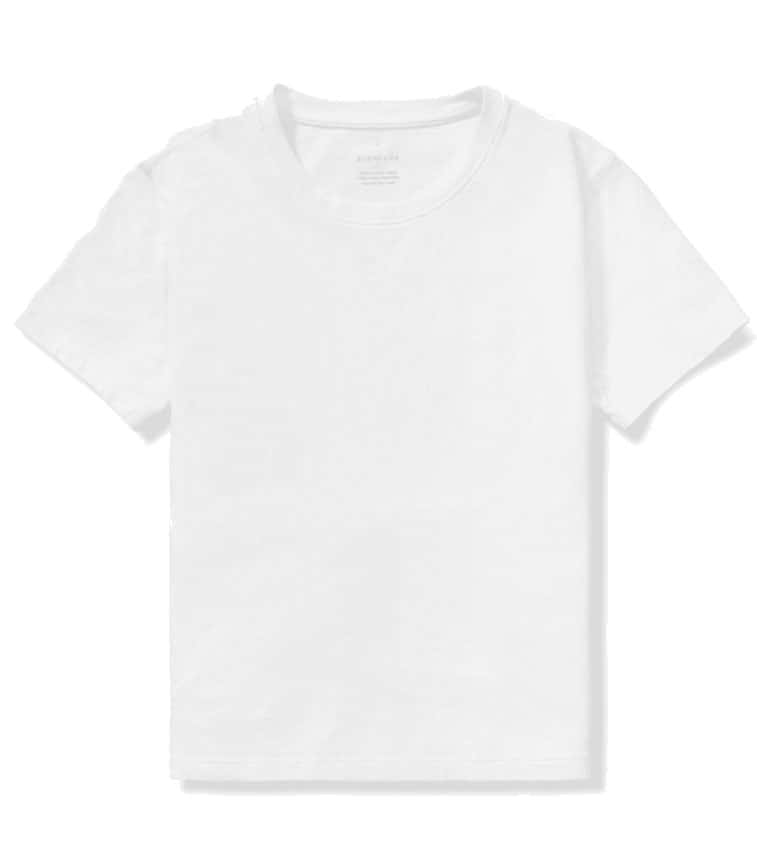 Yes, you need a classic white tee. This is the PERFECT slightly boxy white tee, so don't wait. Your wardrobe will thank you. Check out this post for 14 ways to style a classic tee.
Black leggings are a way of life. They are easy and chic and can actually be worn as pants if you know what you're doing. Check out this post for the ultimate guide on how to wear leggings IRL.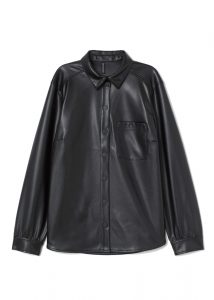 While colored leather was a big trend for spring, we are seeing a more simplified switch to black leather for fall 2020. This black leather shirt is stylish, a great layering piece, and actually affordable.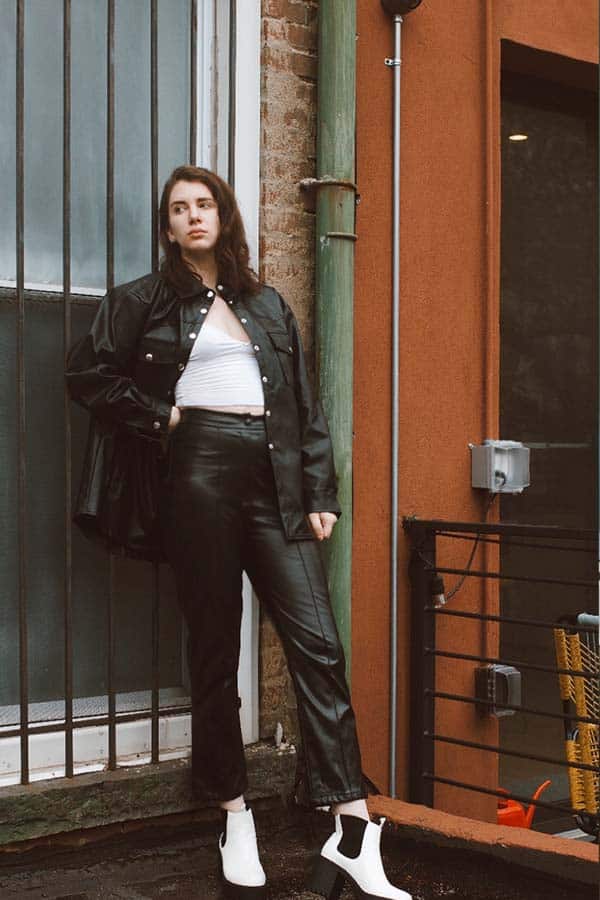 Let's make life a little easier by crafting the ULTIMATE fall capsule wardrobe. Now, while I fully believe in making these pieces work with YOUR style, I also know that having a foundational set of timeless clothes is key to lessen any anxiety around getting dressed.
No more " I don't have anything to wear" or " this looks like crap" when getting dressed. These style pieces are classic and can be styled in a chic and trendy manner.
Want to see over 25 different fall outfits using these pieces? Sing up below for the Ultimate Fall Outfit Guide sent directly to your inbox.
Now, get your fall fashion on, grab your hot latte, and enjoy the leaves changing.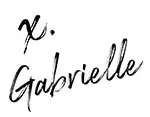 Pin for reference, so you can craft the perfect fall wardrobe