I want to let you in on a little fashion hack, wearing men's pieces is one of the easiest ways to exude effortlessly cool fashion vibes.
. Don't get me wrong, I love a good skin reveal, or slinky, flirty dress, but it can be difficult when you feel too exposed. And I find adding a men's item to my wardrobe not only makes it instantly chicer, but it can also be the extra layer mentally and physically we need when we get dressed.
Men's items have a built-in strength and association- thanks to our more patriarchal society. So whatever the reason, whether it is to tone down that slinky dress, add a bit of masculine energy, or just to embrace a more Parisian style- men's items are something you need to include in your style.
The next few videos will take you through my top men's pieces and how to style them, you have to click play to get the information, but they are short, so don't worry.
Our time is valuable, here is how to get the most out of this post- watch the videos.
we may earn a commission when you click a link in this post, at no additional cost to you. full affiliate policy.
How to wear men's clothes as a woman:
How to style a men's blazer
Here is my favorite brand for oversized blazers:
style tip: Don't be afraid to pull from two different extremes when adding men's pieces to your outfits.

Pairing an oversized men's sweater with very feminine heels, or a flirty dress with an oversized blazer can add a lot of depth to your outfit.
For an in-depth tutorial on the oversized blazer, check out this post.
You can also check out this post for my tips on how to vintage shop, which is a GREAT place to find men's blazers.
Here are some more ideas on how to wear a men's blazer:
The possibilities are literally endless. You can wear it as a layering piece with jeans, belted as a dress, to work or to an event.
The easiest way to style an oversized men's blazer is to pair it with something slightly more fitted, if menswear is a new addition to your wardrobe. But as you progress with your style journey you will hone your fashion instincts and be able to add in baggier pieces without being swallowed up.
How to style a men's white shirt
A great affordable option for a men's white shirt (if you can't steal one from your significant other)
related: 14 ways to style an oversized t-shirt.
There are so many amazing ways to wear a men's white blouse, here are some style ideas:
An easy way to style a men's white button up (if you feel your outfit is getting overwhelmed) is try the french tuck technique. Learn how to do the perfect french tuck, here.
How to style men's cargo pants
View this post on Instagram
Here are some cargo pant options so that you can try this trend:
Here are some ideas on how to style men's trousers or jeans
The easiest way to style men's trousers or jeans is to add a feminine piece in the mix, or show strategic skin. Crop tops, or not fully buttoned blouses, sweaters or tops work perfectly for this.
It also helps to highlight you waist, to create a faux hourglass shape, and add some definition to the outfit.
If you want to learn how to style baggy men's jeans, here are some ideas:
How to style a men's short sleeve shirt
Men's short sleeve shirts are also a great layering piece to add some interest to your outfit. Style icons like Bella Hadid and Emily Ratajkowski are known for seamlessly integrating men's short sleeve shirts into their style.
This piece can be feminized by adding it over a slip dress, or flirty sundress, or by adding some more feminine accessories. HOwever, you can also lean into the more masculine vibes (like many top style icons do) and pair it baggy jeans or other menswear style pieces.
And if you feel it's overwhelming your frame, try knotting it in front.
Why should I try men's clothes anyway?
You only have a few seconds to make an impression on people. And sometimes, you don't even get a chance to give your elevator pitch, friendly hello, or intro smile before they have made up their mind about you.
But do you know what you do control? Your image, YOUR FASHION. Adding men's pieces not only elevates your fashion, but there is also undoubtedly a strength behind their clothes.
Clothes represent people, and trends tweak how we interpret those styles. We used to associate a jumpsuit with a blue-collar worker or someone who jumps out of a plane. Now, they have been integrated so heavily into everyday fashion, that we more closely link a casual jumpsuit with a chic 20 something-year-old female, than we do with a parachuter. [ how to style a casual jumpsuit]
Oversized pieces and men's pieces are still linked to the dominance of our male-driven society. So instead of fighting those perceptions, which will undoubtedly be deconstructed eventually, embrace the ability to steal the power behind the image.
Why do men wear suits to the workplace? Because they have become a symbol of success, being put together, and in essence power.
Embrace the same power by adopting one of those pieces. Now, I'm not suggesting you go into your husband's closet and just steal an entire look from him.
You have power as a female, and you should balance that out. What we want to do here, is to embrace our femininity and add a touch of strength through a men's piece. The videos above can help you find that balance, and if you skipped them, go back and watch them now.
Here are a few tips to keep in mind when wearing menswear as a woman:
(but these are bonus tips, so don't think you should skip the videos, and if you already watched the videos- yay you're a rule follower like me).
1. Don't be afraid to pull two extremes together. A super flirty dress looks amazing with an oversized blazer over it. Or a slouchy men's sweater looks fantastic with a pair of trousers and feminine pumps. These juxtaposed elements end up creating a dynamic harmony. 7 items you need to steal from your boyfriend's closet now is a great post to check out for which items you should be trying.
The above look is composed of a menswear-inspired suit and oxford shoes, and yet the flirty lace blouse and floral printed bag make the outfit appear feminine. Balance is key, but don't be afraid to try meshing two fashion categories.
2. Practice, practice, practice. While you might be able to look at your favorite influencer or style icon and pull off a similar copy of their outfit, I suggest you use this as a "first draft". Fashion is about tapping into what makes YOU special. That is like the cliff notes version of the book. Sure, it does an adequate job of telling you what Macbeth is about, but it doesn't convey the same emotion and brilliance as the actual play. If you need a jumping-off point, take inspiration from others. However, the next time you try that style, be a bit more adventurous and slowly hone YOUR fashion voice. It's like tweaking a rough draft and making it better each time you edit it. I would consider myself fairly fashionable at this point in my life, but even I edit and re-edit looks as I continue to try a trend.
If you need more guidance on this check out my ultimate style guide on how to tackle new trends and be successful.
3. There isn't a right and wrong way to do it. Don't let "fashion experts," tell you you can't wear brown boots with a black sweater, or that day-to-night is going to be a fashion trope you need to know about as an adult. There are no rules. There is your comfort (and i don't just mean physical) and your voice. Being cat-called was an uncomfortable reality of walking NYC streets in a flirty dress. Somehow, for me, putting a blazer over my dress didn't make the calls any less prevalent but it made ME feel more powerful and more at home in my own clothes. They felt like they were mine. So while I hope this article helps you find some guidance in trying men's clothes as a style option for you. it is important that you find YOUR own iteration.

Leandra Medine made a business out of the concept of the man repeller. Phoebe Philo changed Celine with her re-invention of the modern woman and boxy silhouettes.
Define what being a woman is to you, and let your style help you communicate that.
If you struggle to find what style you even like, or don't have a closet you love. You might benefit from my Craft The Closet of Your Dreams Playbook. I teach you how to find your unique and personal style, and from there how to streamline and curate a wardrobe that supports the style you've always wanted! (without buying all new clothes!)
So try that men's blazer, that oversized white shirt, or even just a pair of trousers and see how you can embrace a powerful image with menswear.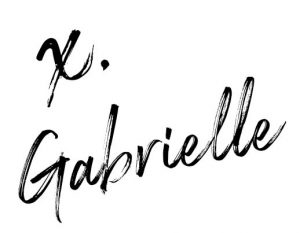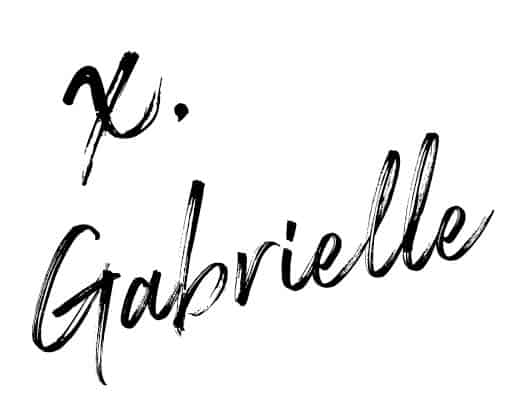 Pin the below image for reference because you can use these tips when styling any menswear pieces