Bella Hadid's style is legendary. She exudes an easy, youthful and massively trendy look that never fails to capture the attention of the fashion world. Her down to earth attitude and fearless approach to trends is one we should all aspire to embrace.
So, you love Bella Hadid's street style but you can't quite figure out how to make it work for you? Well, let's start with some outfits you can take inspiration from, and we will dissect the go-to style necessities Bella Hadid uses to elevate any outfit.
I want to note that Bella Hadid is known for bold fashion choices that feel effortless, which is not an easy thing to learn how to do. However, Bella Hadid's street style is so chic because she never loses herself in her style. She takes trends and makes them her own.
So any of the following outfits should be tweaked and embraced by your uniqueness, not imitated directly. Find a way to make each look your own by highlighting what you love about your body, or going with your favorite accessory. These Bella Hadid outfits are your jumping off point, not your end destination.
Also, before my coffee wears off and I forget, here's all the model style content you need.
we may earn a commission from you clicking a link in this post (including from amazon), at no additional cost to you. Full affiliate policy, here. as an amazon associate, we earn a commission from qualifying purchases
9 Outfits to steal to capture Bella Hadid's Style
1. Bella Hadid Street Style
The aughts fashion are back, and you can be sure that Bella Hadid street style is going to embrace every last 2000's fashion trend.
These flare black leggings with the tie-up string detail are definitely a major fashion trend. Everyone from Maddie in Euphoria to Emma Chamberlain has been rocking black flare leggings (also known as old school yoga pants).
The pairing with the crop top, the sneakers, and the oversized blazer makes this monochrome look elevated, trendy, and incredibly stylish.
Her jewelry makes the outfit appear more trendy and less minimalist. While Bella Hadid's style sometimes includes minimalist looks, she does love a fashion-forward trend, and layering gold jewelry is a trend she embraces often.
For Bella's style, keep in mind, when wearing casual looks she loves to opt for a sneaker or boot over a heel during the daytime. Not only does this make her outfits appear more effortless, but they also feel more appropriate for lunches out, hanging with friends, or a casual evening event.
You can see that in my look I had a few very similar items to make my version of Bella Hadid's outfit. I swapped in chunky lug sole boots instead of sneakers, just because I felt for this look they fit my style better. But otherwise, I love this look for going to a bar with friends, brunch with the girls, or shopping in Soho.
If a crop top is too much for you, you could opt for a a sheer mesh shirt (another 2000 trend that's coming back),
2. Bella Hadid Street Style
If 2000 fashion trends aren't your jam, then you might want to find another style icon to be inspired by. Because Bella Hadid style is all about those Y2k fashion moments.

The sweater vest is already a major fashion trend right now, and if you want some more sweater vest styling ideas, check out this post. She's pairing them with baggy jeans, and heeled boots to make her legs appear longer.
She chose a lower rise jean, and a simple, yet impactful pair of sunglasses. For my look, I opted for a mid rise jean because my confidence in my ab game is not as strong.
The flip clip hair style is an easy way to add some more interest and fashion forward vibes to your look, and is one of the hair accessories trending for 2020.
Whether you opt for low or mid rise jeans, the peak of skin is an important element to this outfit. It provides a much needed break in the darker colors, adds a bit of flirty-ness to the outfit, and makes a potentially basic outfit more in vogue.
Bella Hadid style always consists of trendy knit pieces that are easy to wear but never fail to make a statement. So if sweater vests aren't your thing, you could also try a trendy, unique knit in its place.
3. Bella Hadid Street Style
I love a great men's white button down and this Bella Hadid style combo is perfect for a casual first date or a night out with friends.
The shacket has been popular this year, but has seen a major upward trend for fall-winter. It is the perfect layering piece, and adds depth to her outfit while still adding functionality.
The knee high go-go style boots are a great choice for an evening setting and feminize the baggier men's shirt and shacket.
related: how to wear menswear as a female
Because I'm not a 6 ft tall supermodel I made sure to pay attention to my own proportions for this outfit. You need to have boots that are below the knee, and enough thigh showing to elongate your look. If your shirt is too long or your boots too high, the outfit itself with overwhelm your frame.
The high ponytail is a great choice for this look because it not only makes the look more fashion-forward, but it allows the collars to have their moment. Note, the men's white shirt collar should be placed over the shacket.
4. Bella Hadid Street Style
This evening look on Bella, is definitely one you want to try if you like flirty fashion that still maintains its high fashion appeal.
Lingerie as outerwear (including under corsets), had a big runway moment, but this controversial trend is actually easy to pull off. Check out my full post on it here.
The pop of her white tee is a great way to tone down this evening look and make it more unique.
Bella Hadid's style uses accessories to elevate and stylize her outfits. In this look, her statement earrings firmly plant this look in the going-out category and make it less serious. Her accessories add a fun element to the outfit that avoids it ever veering into the trashy fashion world.
For my look, I didn't have all the matching pinstripe pieces that she had, but I still feel I mastered this look with what I already had in my closet. My look ended up being a little less "fancy" because it lacked the dark matching colors that Bella's outfit has.
However, I think either look would be great for a girls night out, a drink with your hinge match, or even a celebration dinner.
Note: The slicked-back bun with two pieces pulled out in front definitely gives this outfit a more "fashion" look, as opposed to a Las Vegas vibe. So, you might want to avoid the big blown-out curls for this outfit to maintain Bella Hadid's fashion goddess mood.
5. Bella Hadid Style
As we have already mentioned, Bella Hadid is never afraid of a menswear piece or a fashion trend. And this outfit embraces both.
Her colorful leather blazer is not only a great layering piece, but it adds so much depth to her basic men's style pants and henley crop top.
As noted before, statement earrings are an easy accessory that Bella Hadid uses to add some feminine flair to her outfit.
In both my outfit, and hers the crop top helps lighten the outfits overall appearance and allows it to feel girly despite the look having a lot of menswear pieces.
related: The leather blazer, fashions new it item you need to try
This outfit is perfect for any daytime activity, an outing to a museum, brunch with friends, or even a fun adventure outside your city.
6. Bella Hadid Style
Are we beginning to see a style thread here? Bella Hadid style LOVES a crop top with a menswear-piece layered over it. Mens' cargo pants and a few abs help achieve this icons style too.
This Bella Hadid street style screams effortless trendiness in the best way, and uses a few style tips to elevate the look.
The crossbody bag adds a nice layer of interest to a fairly simple outfit, and the leather texture adds a nice warm tone to the look. Plus, the colored 2000 style sunglasses (another staple of the Bella Hadid style) make this basic outfit into street style chic.
Simple style details, like folding down the waist of her men's baggy pants, not only adds an interesting detail to her outfit, it also helps with the proportions of the crop top and the long men's short sleeve shirt.
If the rolling of the pants is a bit too much for your abs to bear, try adding a chunky belt or 2000 style belt to add a different focal point to your waist.
7. Bella Hadid Style
One great thing about Bella Hadid style is that she never shies away from color. This blue look is not only elevated, but it's a great look for work (depending on your office wardrobe rules), or it's great for a dinner out with friends.
Turltenecks are such underrated style pieces and if you want to learn how to wear turtlenecks like a fashion goddess, check out this post.
related: Elevate your style with the oversized Blazer
If you want the half bleached jeans like my outfit (and Bellas) check out the tiktok fashion trends . In that post you can learn how to transform an old pair of jeans and breath new fashion life into them.
While the formula of this outfit is fairly basic, the textures and pops of trendy accessories makes this outfit one to try. The chunky lug sole boots give this look an edgier feel, and the textured/bleached jeans add so much more interest to the outfit than a pair of basic wash jeans.
Because this outfit is fairly covered/modest, wearing your hair down can add a bit more feminity to the look and balance out some of the more oversized pieces. It's a great way to transition this look into nighttime as well.
You could also swap out the chunky boots for a pair of square toe heels for a more evening look.
8. Bella Hadid Style
Bella Hadid is the master of mixing fashion categories. And, as I always say the more fashion categories you can mix successfully the more astute your fashion eye and style is.
This outfit mixes a lingerie piece, athletic sneakers, baggy casual jeans, and an 80's style trench coat. But, because she pays attention to her proportions, it works. Note that the jeans are mid/high rise and that they have a baggy fit. This helps balance the sexier, and strapless corset she's wearing.
The jacket is left open so that the waist can be still be highlighted and that the collarbone/chest area can be seen.
She strategically used athletic sneakers to make this outfit less flirtatious. Adding an unexpected piece to your outfit (when done successfully) can make you stand out and give your outfit that high fashion look.
For my look, I added an athletic sneaker with a 2 in platform, so that I could help my proportions and elongate my look. I'm only 5ft 6 so sometimes when taking inspiration from a supermodel, you have to tweak your outfit to make it work for your body.
9. Bella Hadid Style
The open fitted blouse trend is one of my favorite fashion trends out there this season, It is such an easy way to spice up a pair of jeans.
related: fitted blouse trend just like your favorite fashion icons
Bella Hadid street style always manages to balance out easiness with trendiness and easily transitions from day to evening. The fact she is wearing a blouse buttoned once with heels (two girly pieces), but has a basic pair of jeans and her hair up (casual pieces) gives this outfit appropriate daytime or nighttime vibes.
I think a printed blouse, or slightly sheer blouse is a great way to add even more interest to this Bella Hadid inspired outfit, and I personally found the 70's style prints to be especially on trend.
If the one button look is too much for you, try buttoning a few buttons and tucking in the blouse instead.
Note the style of heel she wore in this outfit; it's a trendier, flip flop style heel. A pointed pump or sexier heel would not be as fashion-forward in this look. This outfit is not overly accessorized or complicated, so don't be afraid to add a little interest or uniqueness to your heel choice.
Bella Hadid Outfit
Bella is never one to shy away from a new trend. And this shirt by Mirror Palais is definitely everywhere right now. For this outfit, I tweaked Bella's low rise jean to a mid-rise to reflect my personal style and lifestyle needs without sacrificing the style aesthetic of her outfit.
Staples in Bella Hadid's Wardrobe
Here are some of Bella's wardrobe staples (the affordable versions) that she not only wears all the time, but helps elevate her unique style.

Style is a uniquely personal choice, and just like with Bella Hadid's style it should communicate to the world who YOU are.
Use this post as the inspiration you need to get out of your fashion rut, or to add one more unique style piece to your wardrobe to add a little bit of spice.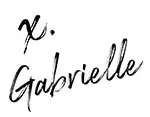 Pin the below image because these Bella Hadid style ideas need to be in your style rolodex