Square-toe heels. When I first saw them pop up on the high-end fashion scene about two years ago I thought to myself, yuck.
Even me- a fashion lover and adventurous dresser! But, you have to forgive me, they were a new silhouette of shoe for me and I just didn't quite see it until I tried it myself.
So, if you've ever looked at square-toe heels and thought "never will I ever" wear those monstrous things. Hold up, and let me tell you why you need to give them a chance.
And if you love them and just have been aching for outfit ideas to rock your favorite pair of square-toe heels- then I'm here for you too.
The moral of this story: Square-toe heels are easier to wear than you think, and boy are they cute when done properly.
Note- the video has a more in-depth analysis of each outfit so I highly encourage you to watch it, even if you're not normally a "video" person. And, drop a comment if there are any other videos you want from me!
we may earn a commission from you clicking a link in this post, at no additional cost to you. the full affiliate policy is here.
How to wear Square-toe Heels:
Square-toe Heel Outfit Idea 1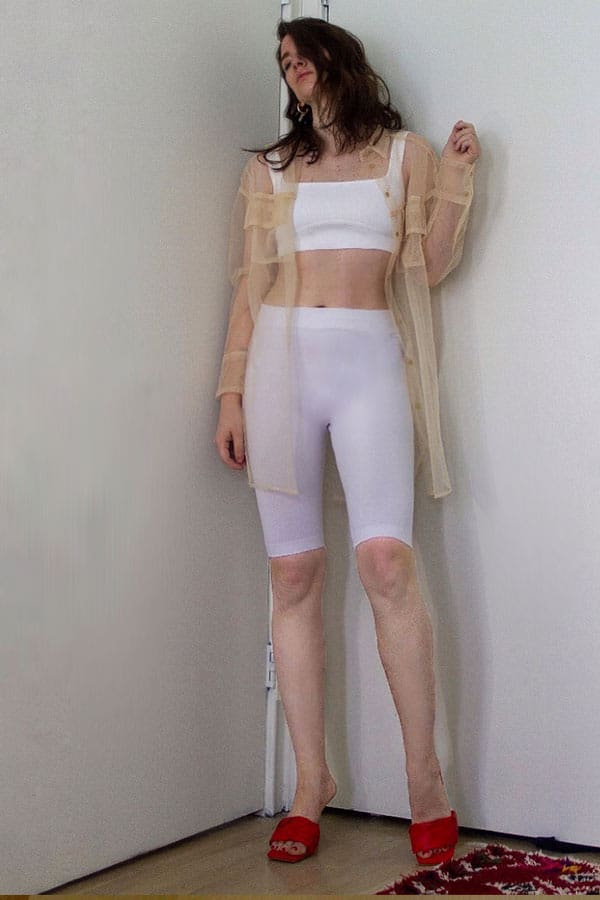 what you need: Square Toe Heels

(Mules), crop top, abov- the-knee bike shorts, sheer shirt, medium gold hoops, and a statement bag.
So square toe shoes are not as hard as you might think to pull off. In this first look we have a pop color square toe mule paired with a crop top, matching bike shorts, and sheer blouse.
(you can also do this in a darker shade if white is too much for you, but we'll cover that later)
And if this feels a bit too exposed you can add a sheer blouse over it. You'd be surprised at how effective even a sheer layer can be. Plus, it makes it more transitional.
Add a pair of medium gold hoops (which are super trendy right now). And if you love affordable jewelry, check out my post here with the brands I swear by.
And a fun summer bag. The bag is the same tone as the sheer blouse which helps put the focus on the shoes (because they are the only concentrated pop of color). Also, notice how many textures and patterns my look has.
The flat white matte of the crop top and bike shorts add a nice base for the outfit. The sheer fabric adds some opacity and texture. The bag itself is an interesting shape and a new material (wood). And the shoes have a woven pattern.
This all makes the outfit really come together and feel interesting and balanced.
affordable bag option:
Square-toe Heel Outfit Idea 2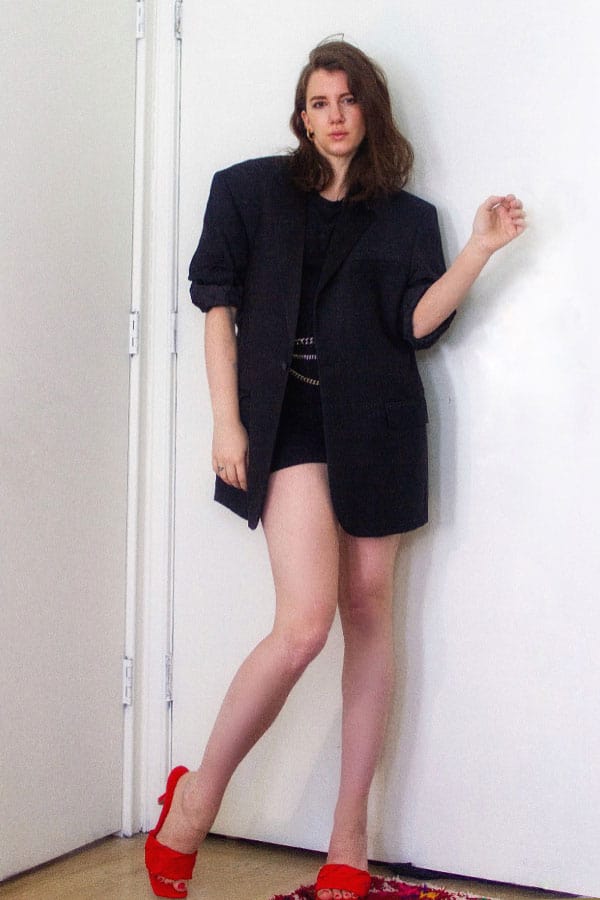 what you need:

Square-Toe Heels (mules), Oversized men's blazer, black t-shirt (fitted), mid-thigh (or above) bike shorts, gold chain belt
This look works because of the monochrome factor. Keeping the majority of the outfit makes it instantly more stylish and sophisticated. [ how to wear monochromatic outfits ]
The pop of color in the shoe adds a nice bolt of interest and the chain belt helps define your shape.
Make sure to put the belt high on your waist to accentuate your silhouette. if you place the belt too low it will cut your body in half and it not have the desired flattering effect.
Square-toe Heel Outfit Idea 3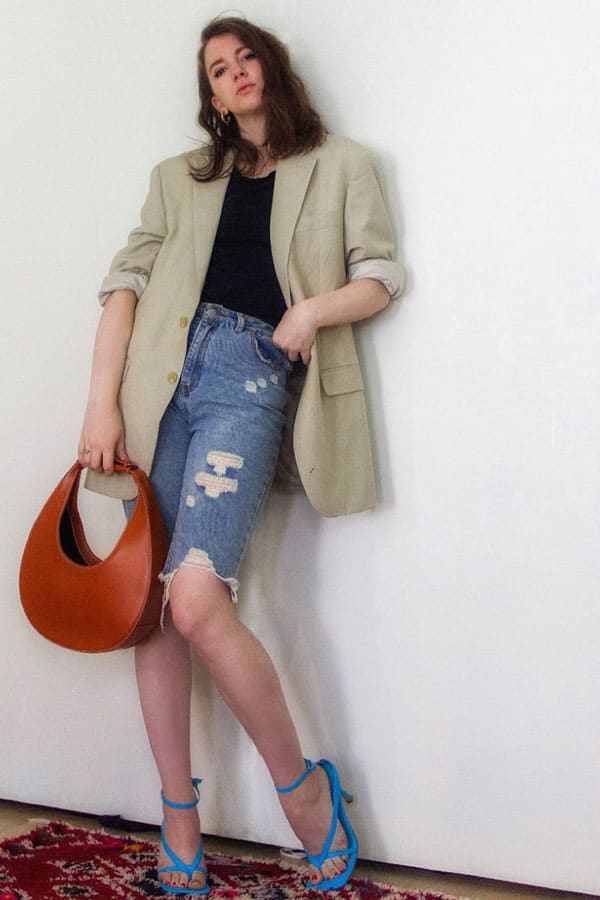 what you need; Flip-Flop Square Toe Heels, Bermuda-length Jean short, fitted black t-shirt, oversized blazer, and a trendy bag
This outfit combines two of my favorite trends happening right now, Bermuda jean shorts, and oversized blazers. [ how to rock an oversized blazer easily and chicly]
Wearing a masculine piece like a men's oversized blazer is easy when you keep balance and proportions in mind. Notice how the majority of the outfit, besides the blazer, is fitted and feminine? This allows the blazer to be the one "masculine" piece and stand out.
Square toe heels are doable for anyone if you just keep these things in mind. If you notice in this outfit they add a pop of color and a feminine touch to the overall style. Square-toe heels do make a statement and if they are in a bright color it is best to let them be the shining star of the outfit.
Square-toe Heel Outfit Idea 4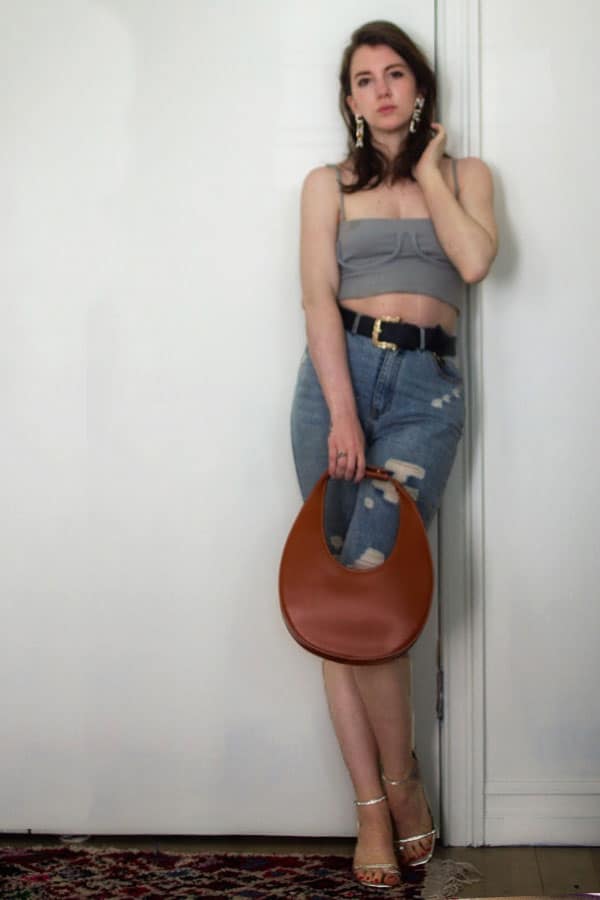 what you need: Square-Toe Heels, Bermuda jean shorts, trendy crop top, statement earrings, a belt and a trendy bag.
Again, we are trying to build on pieces in our wardrobe that we love and can wear multiple ways. So with this outfit, we are focusing on a more neutral square toe shoe that will be a supporting role.
The jean shorts and crop top have a great summer vibe and the statement earrings really bring the whole outfit up a notch.
Don't forget to add the belt, it gives a visual barrier in the outfit and really helps balance and highlight the crop top. Think of accessories as visual cues to what you want your outfit to say. The belt is drawing your eye to the crop top but also highlighting how long your legs look.
The more neutral square toe heels dress up the outfit and the statement earrings hammer that point home.
It's glamorous yet easy- two of my favorite things.
Square-toe Heel Outfit Idea 5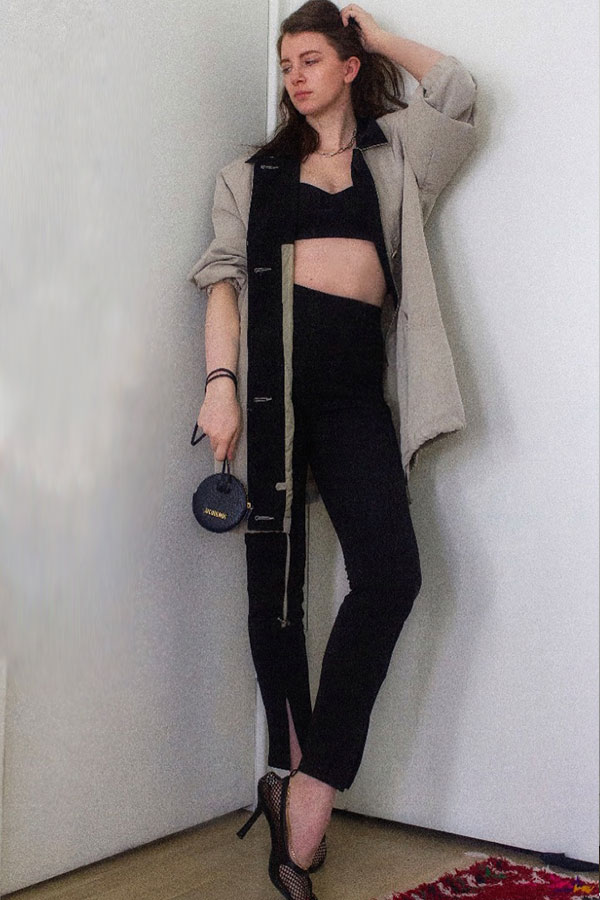 what you need: Square-toe heels, split ankle leggings, crop top, padded shoulder jacket, and a micro-bag
Ok, this outfit won't be for everyone but I had to give my adventurous fashion people something too. Split ankle leggings are the new legging trend, for more information of them click here.
The mesh square-toe heel is a bit more challenging than your average square-toe heel. Because of the unexpected material choice it can be more intimidating. But, I say with a statement shoe you should go all in.
Ever see someone who looks like they kind of tried but didn't commit all the way? It's usually not very successful. Don't be that person. If you are going for it, do it right.
Because the leggings and crop top are both fitted the oversized padded shoulder jacket provides a nice counterpoint. The micro-bag is another popular trend right now and plays into the trendiness of the mesh square-toe heel. [everything you need to know about the micro-bag trend]
Again, I encourage you to watch the video (even if you prefer written posts) because I talk through each outfit and how they work and how to make them your own.
My jacket is vintage, for more tips on how to shop vintage and score finds like this, click here.
affordable legging option
Square-Toe Heel Outfit Idea 6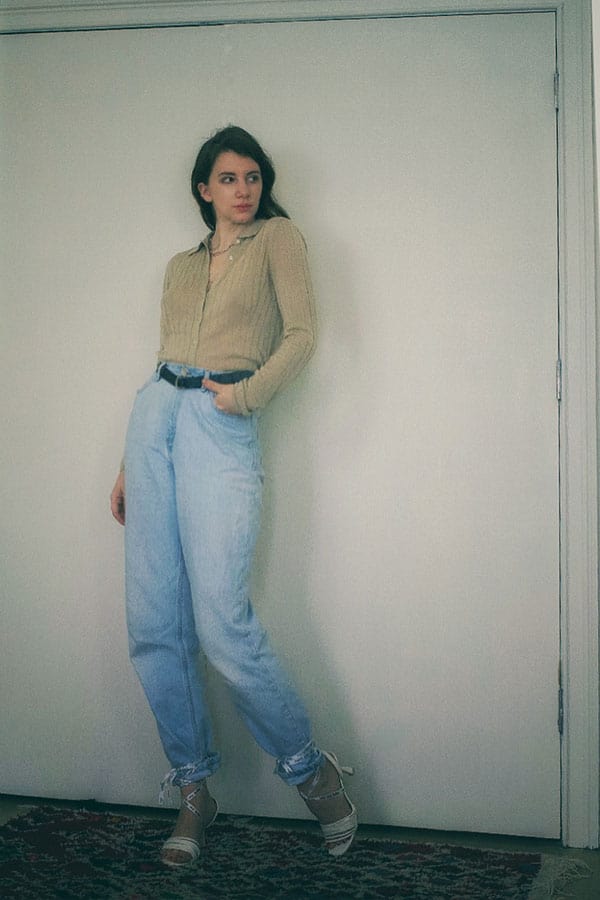 what you need: Knit polo, Mom Style Jeans, Square-Toe Heel (with ribbon to lace up), belt
I love knitwear for warmer months, and if you don't have the faintest idea how or why you should wear knitwear in spring and summer, check out this post.
So the pair of shoes I'm wearing here is actually not lace-up by design. In the video, I walk through how to add that lace-up detail with just a simple piece of ribbon and no sewing. You should try this trend, while square-toe heels will be dominating this next season, lace-up heels will also be hanging around. And this is combining them both, which basically makes you a fashion superstar.
We all need an outfit that is easy with some trendy details that makes it actually look like we tried. The simplest way to level up an outfit is to add a super trendy article of clothing and square-toe heels are a perfect fit for this.
Budget-friendly Square-Toe Heels
(including Bottega-Veneta Look-a-likes)

I understand that "out-there" fashion trends can sometimes be overwhelming. But if you start with baseline outfits like these and let the square-toe heel be the star, you will have great success tackling them.
The key to deciding a "winning-outfit" is to first set your intention. Do you want that outfit to be casual and easy? Do you want it to be super trendy? Once you have your base outfit goals, adding a square-toe heel is the cherry on top.
As you can see the outfits above span the gambit of fashion-forward, to simple and casual. Decide what you feel comfortable with and go from there.
Tackling a "new" fashion trend can take a few tries. So don't give up if your first outfit is not a total slam dunk. And you can always DM me on Instagram for more help, or sign up for my newsletter below so you can email me directly.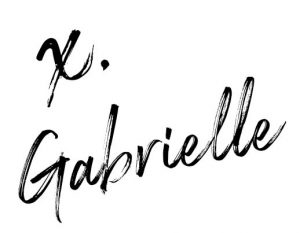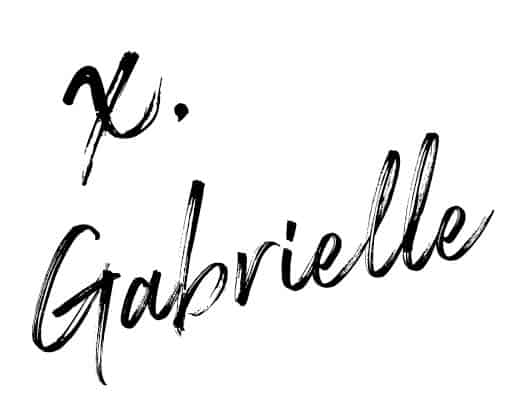 Pin this for reference, because you're going to want to jump head-first into the square-toe heels trend!