Ya know, I think a lot of people associate knitwear with the colder months but in reality, spring knitwear has been a thing since as far back as I can remember.
Spring knitwear is a pivotal necessity for those transitional weather days that seem to be about as a fickle as the bachelor. It might be hot, it might be rainy, and while we are at it, why not throw in a torrential downpour and a bit of snow just for fun.
But, it's not just the weather that calls for spring knitwear. It is also the fact that knitwear is a classic fashion staple that looks chic almost any way you style it.
So, without further adieu, and before the weather decides to change once again…
Here are the spring knitwear trends 2020
** we may earn a commission from you clinking the links in this post at no additional cost to you, for the full affiliate policy, click here.
The Knit Polo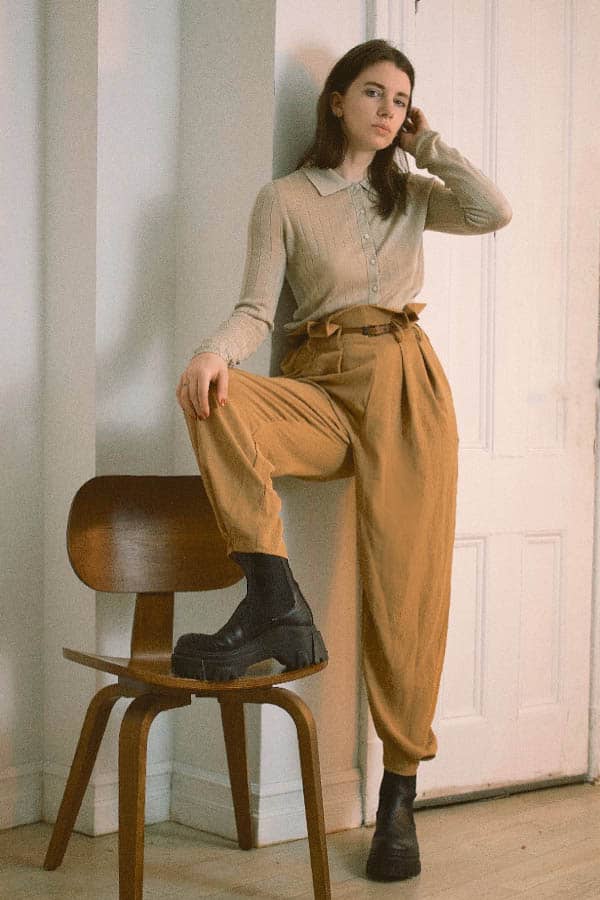 Bottega Venetta has revived the knit polo from the golf course and brought it back to the fashion epicenter. It is chic and classic and looks great with a pair of trousers.
This is perfect for business casual activities, family events, or when you want to appear to be a sophisticated lady in front of your soon to be mother-in-law.
Because this is such a classic item, you can pair it with a trendy item for a perfectly chic look. Chunky boots, or lace-up sandals are great with this look.
The '90s Cardigan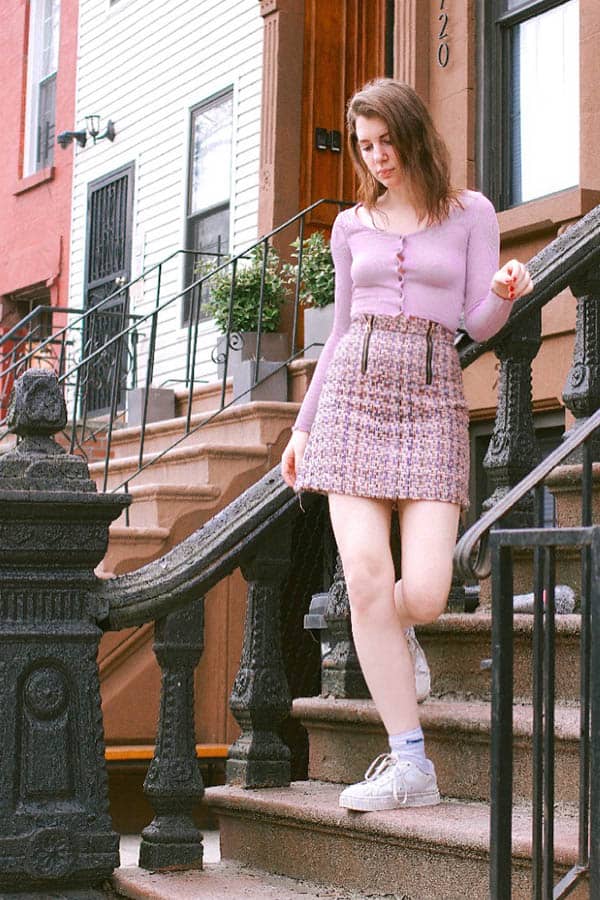 Yes, yes the '90's are back, as are the 2000's. And if you need more help with that decade, click here. But, the cropped, form-fitted cardigans of my youth are back.
These form-fitted cardigans can be worn in a more 90's style ensemble like above. Or, they can be paired with jeans for a more modern interpretation.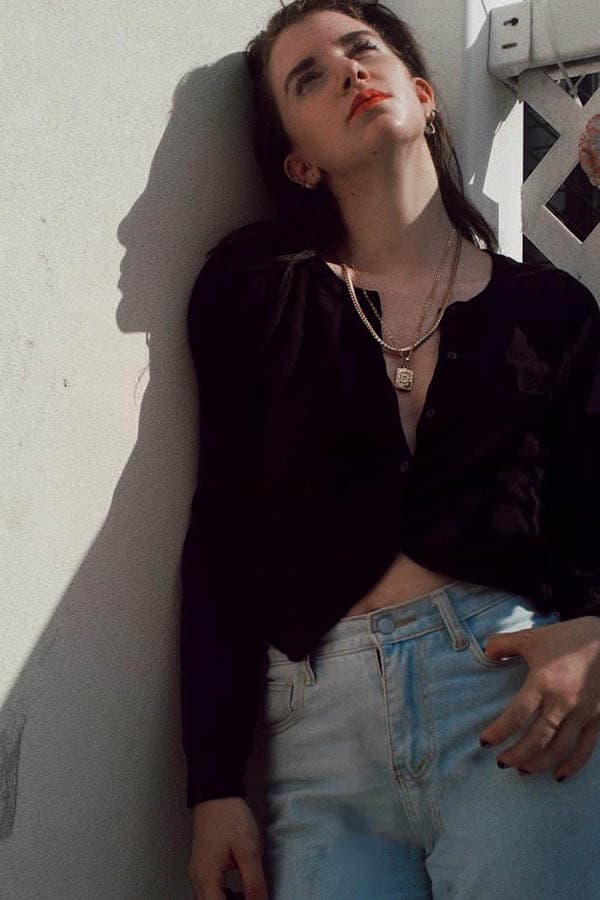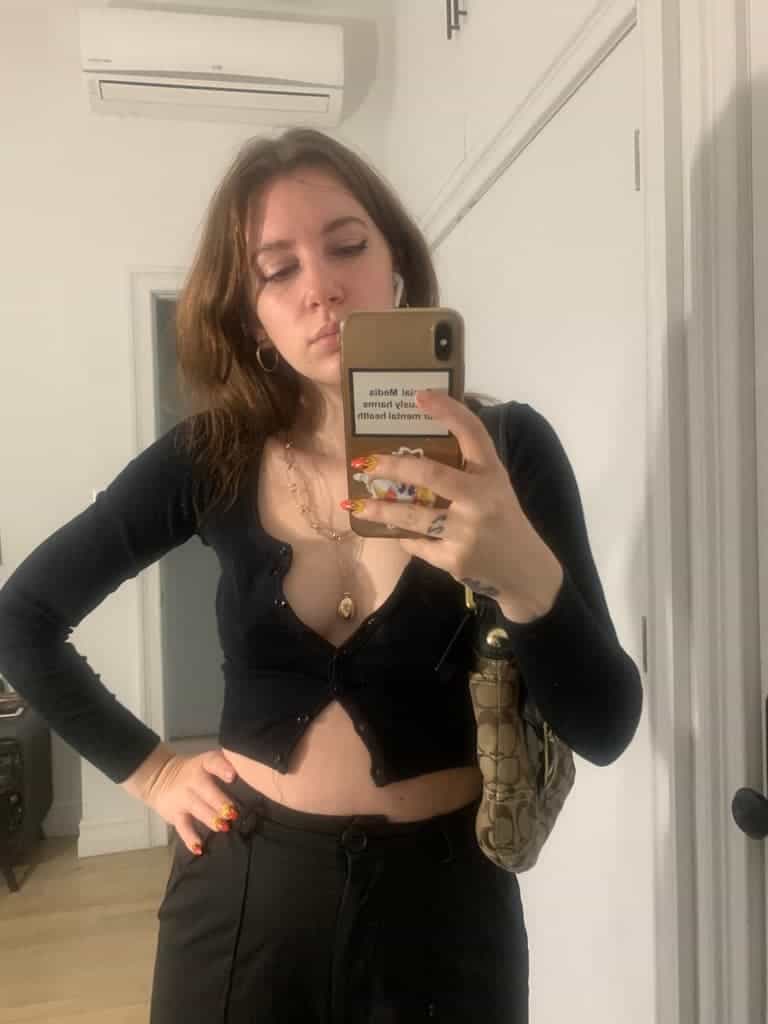 They are also a great layering piece for over crop tops. [ how can I wear a crop top? find help here. ]
The chunky knit cardigan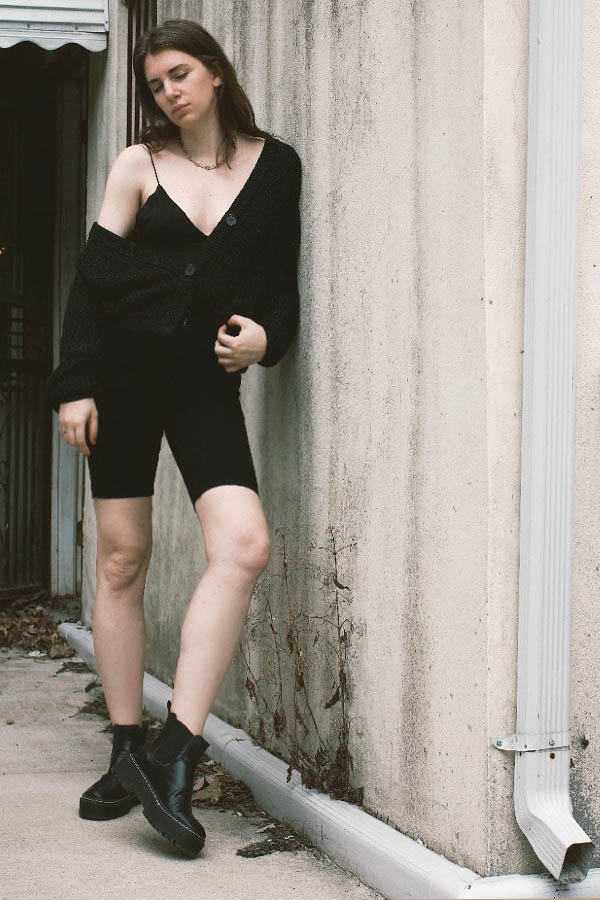 The chunky knit cardigan also falls into the spring knitwear trends for 2020. I love a chunky knit cardigan with a feminine top, and jeans. It is a perfect casual, day-time look.
And if you want to dress it up for night, just add heels instead of boots and maybe a more dramatic piece of jewelry.
You can even take it a step further and try a cardigan/bra co-ordinated set. Katie Holmes made this a thing, and it has been endorsed by the fashion community with open arms.
View this post on Instagram
The wrap knit top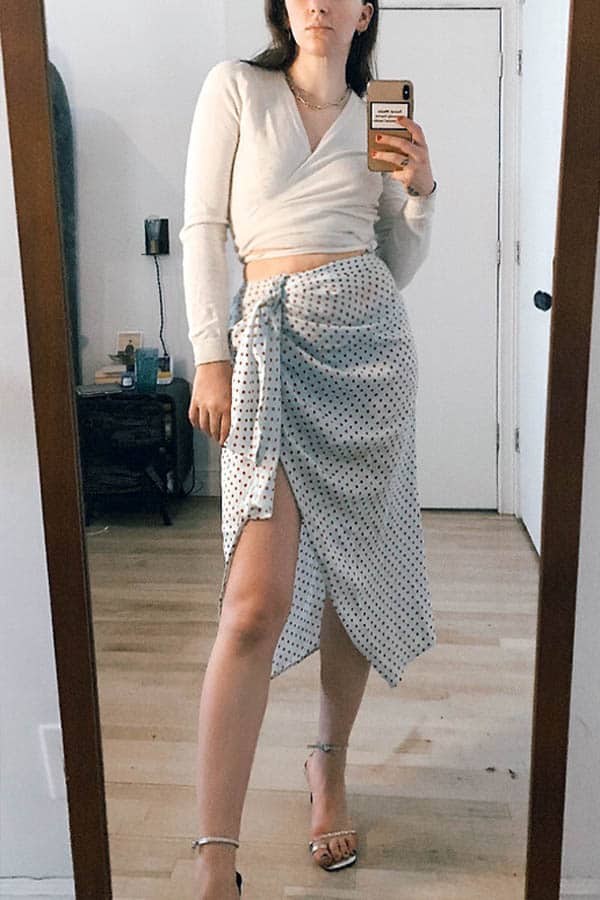 Wrap knit tops are incredibly stylish and as you can see have the possibility of being dressed up or down.
Pair this with a silk slip skirt for a perfect brunch look or fancy daytime event. This is a great look to wear when a more sophisticated dress code is required, and you want to be both fashionable and make a good first impression.
The knit wrap top can also be dressed down with a pair of relaxed jeans or Bermuda style shorts.
---
Knitwear is easy to style as long as you keep your proportions in mind. If your sweater is on the longer side, at the widest part of your hips or lower, try tucking in the front of the sweater and leaving the back loose. Or you can belt it.
And don't forget about balance. If you are wearing a chunky knit item keep your jeans slimmer or only slightly relaxed. And if you are wearing a cropped or tighter cardigan, pair it with a skirt that isn't pencil-shaped.
And if you are really loving the spring knitwear trends, here are some other outfit ideas:
Co-ordinated knitwear set
Yes, you can actually wear your loungewear outside the house. And if you need some help on how to make sweatpants (cashmere and knit included) work outside the house, this post can give you some guidance.
But, this look should be highly considered because you get to basically wear your pajamas outside the house and still look ultra-chic.
outfit idea: knitwear set, retro bag, mules , sunglasses
Flowered knitwear
Floral embroidery, floral knit prints, and flower details will be big this season for knitwear 2020.
And flowers are just the perfect choice for a feminine, fun spring vibe.
outfit idea: flower embroidered sweater, denim mini skirt, trendy bag, sandals
Fairisle
Fairisle: a banded geometrical pattern knitted into garments using variously colored woolen yarns.
The keyword with a Fairisle is "into". So look for sweaters with geometric designs that lay flat (not raised).
I love Fairisle sweaters and the key to making them springtime appropriate is to choose colors that are bright, airy, or pastels. Save the darker fair isle patterns for fall and winter. [spring summer 2020 color trends ]
outfit idea: Fairisle sweater, a pair of relaxed jeans, square toe heel, fun bag
So whether you live in chilly London, breezy California, or fickle NYC (or anywhere else for that matter), spring knitwear has now been debunked and deciphered so that you can wear it with ease.
Now, go get your spring knitwear vibe on.
And don't forget to sign up for my newsletter. You're really missing out if you don't, and I would hate for you to have FOMO.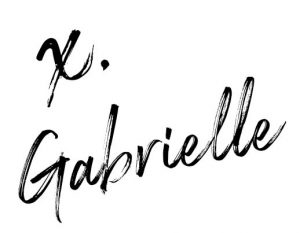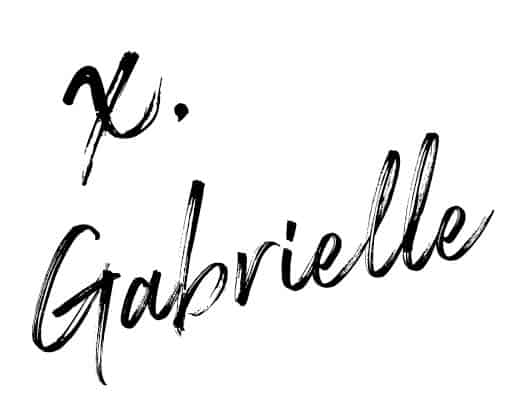 Pin this so that you can keep all these beautiful spring knitwear trends in your Rolodex of fashion ideas.