You may think that wearing all black is a crucial step into transforming into a true New-Yorker. And, you're not wrong.
When I first got to NY I saw my wardrobe slowly shift to black jeans with a black sweater, black dress with black boots, black coat with…. Red? No, thank you. I just couldn't convince myself to reach for that colorful item. It seemed AGAINST my new identity as a New Yorker.
Some people say all you need in your wardrobe is black, and plus NYC Is dirty, so it hides it well… But, as I've evolved and firmly planted my feet in the city that never sleeps, I have comfortably gotten over my NEED to be the quintessential All-black New Yorker.
And, let me tell you, this city is FULL of color.
There is a reason why most big logos include color, it's because it makes you FEEL something. The warm glow of the sun, in the soft yellow hue fills us with optimism.
Think about it- Google, eBay, Fanta, even apple (technically gray is a color). Each color says something very specific.
And the King of all colors is Pantone. No, literally they decide the names and the color codes for ALL colors. They are like the color yellow books.
If you have never heard of Pantone, click here for last year's post where I break down their role a bit more.
And each year Pantone decides the season's most trending colors, and lucky for you I'm going to let you in on the secret.
So here are all the Pantone Spring Summer Color Trends 2020
And yes, that includes quite a few colors, but I've narrowed it down to these top 6 spring summer 2020 color trends you need to try. But, feel free to include any of the above colors in your wardrobe to add instant chicness to your style.
** we may earn a commission from you clinking the links in this post at no additional cost to you, for the full affiliate policy, click here.
Flame Scarlet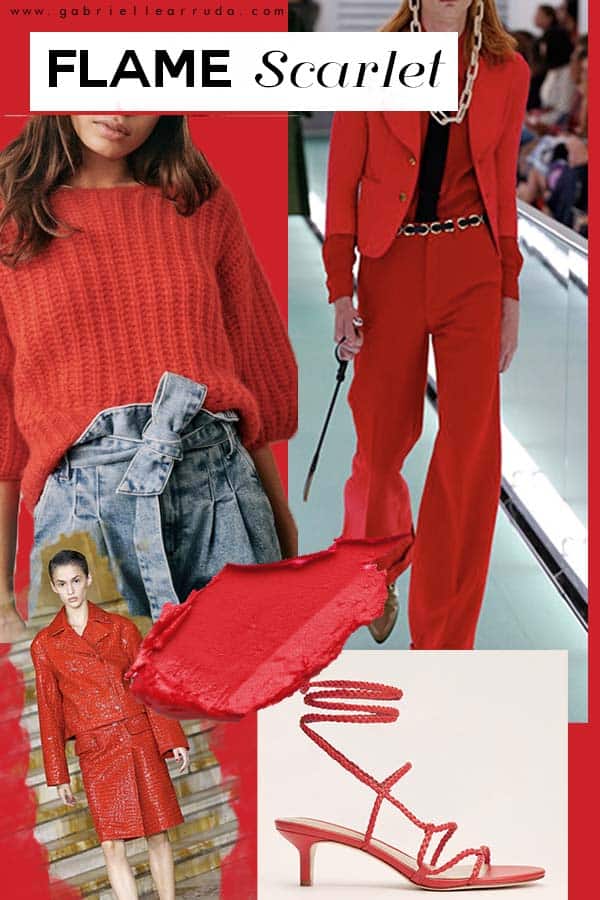 View this post on Instagram
Pantone specifically says Flame Scarlet "exudes confidence and determination". I don't know about you but those are two qualities I would ALWAYS like to exude.
I'm glad a bold red made it on the list. The color red from a psychology standpoint typically represents excitement, youth, and love.
I think that wearing red really makes a statement in confidence and makes you very memorable. So if you want to be the bell of the ball for a evening , try flame scarlet for spring 2020.
Saffron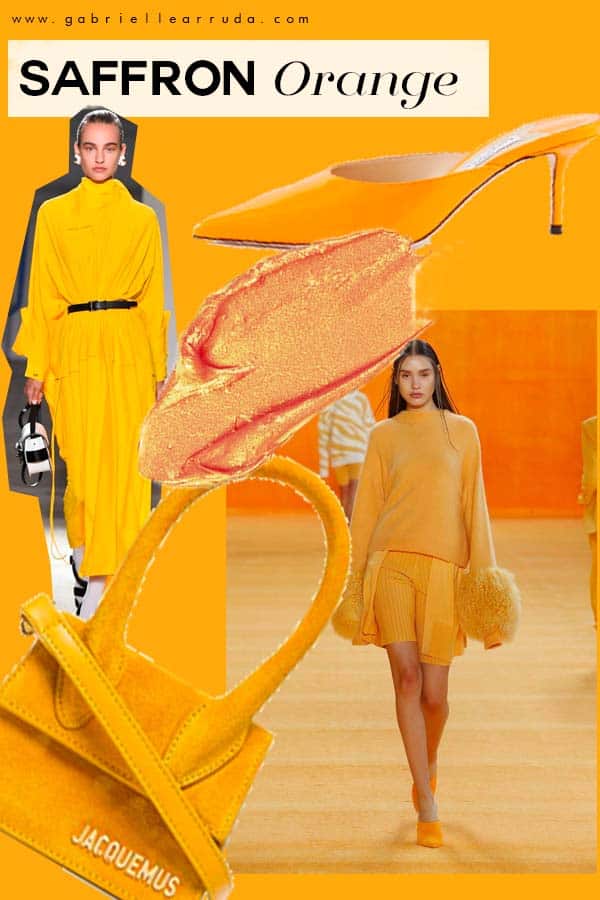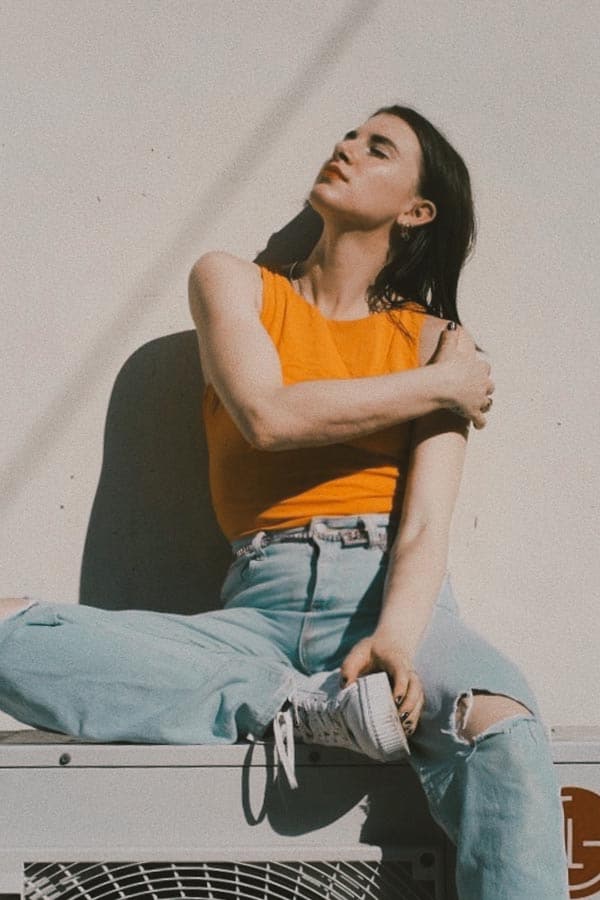 Saffron adds "a flavorful brilliance to the palette" according to Pantone. And, while that sounds ambiguous it also is very true.
Orange tones are traditionally friendly, cheerful, and confident. They are perfect for a day time event, a spring wedding, or even a summer date.
If red is the color you wear to exude confidence, then saffron orange is the color you wear to put a smile on people's faces.
Biscay Green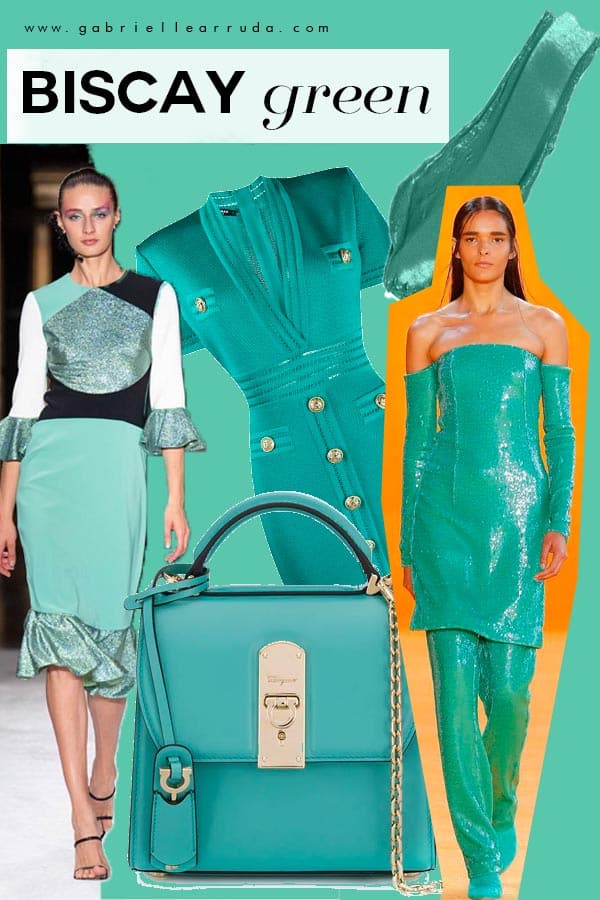 View this post on Instagram
Pantone describes Biscay green as an "aqua shade connected to cleansing waters" and that it "cools and refreshes". Sounds perfect for spring summer 2020 to me.
Because aqua includes both blue and green it presents both peaceful vibes AND strength/trust.
So Biscay green would be a great color to wear to an interview, an event, a business convention, or any public gathering that you want to make a good impression.
it's a strong color, but can be perfectly toned down with the following color trend.
Faded Denim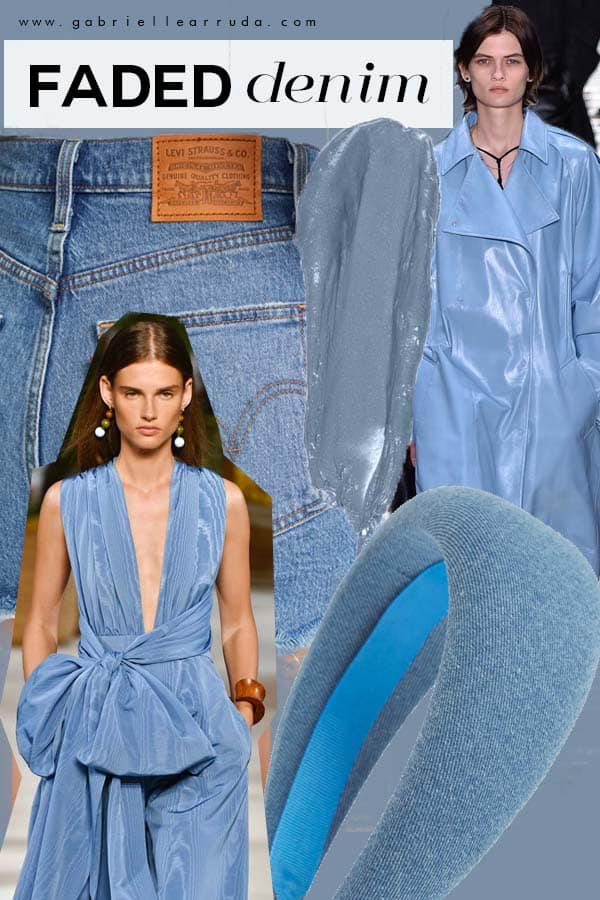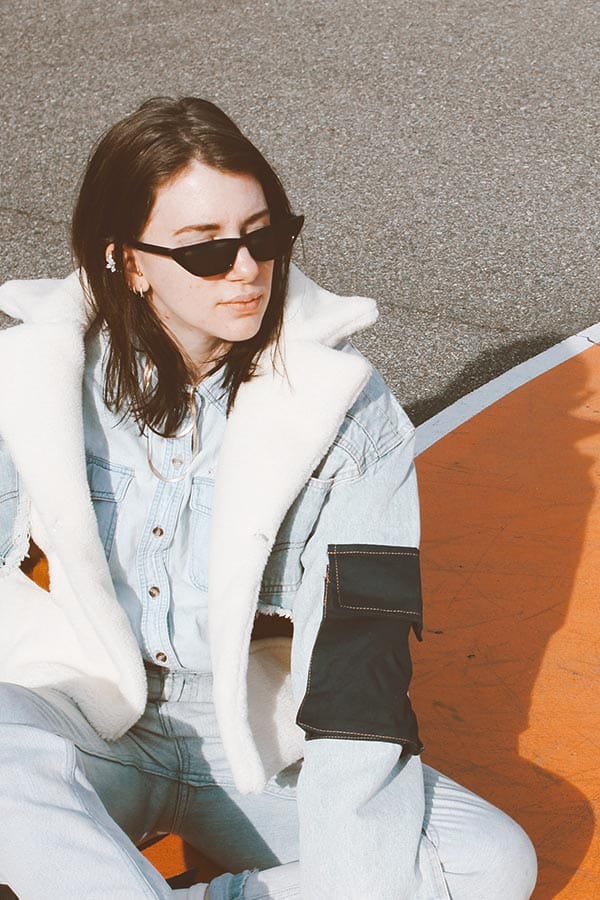 Faded denim is a "relatable and dependable blue that* conveys comfort and ease". And we all need a bit of comfort and trust in our lives, don't we?
This is perfect for a night out with your SO, going to brunch with the gals, or anywhere that you feel truly at home. Or perhaps to convey to the other person that you trust them.
Imagine snuggling up in front of a fire with the person you feel most at home with, wearing your favorite pair of faded denim and his (or her) sweatshirt, while you eat pizza, and make memories you'll remember forever. Doesn't that sound nice? Faded denim is the perfect color for such a visual memory that you'll keep locked away forever.
And if you want to learn how to wear double denim or the "canadian tuxedo", click here.
Chive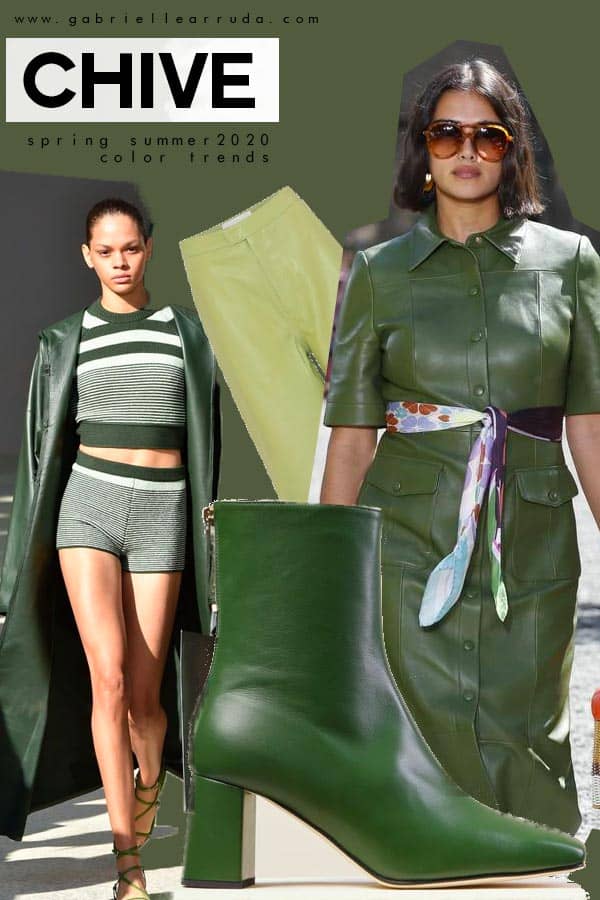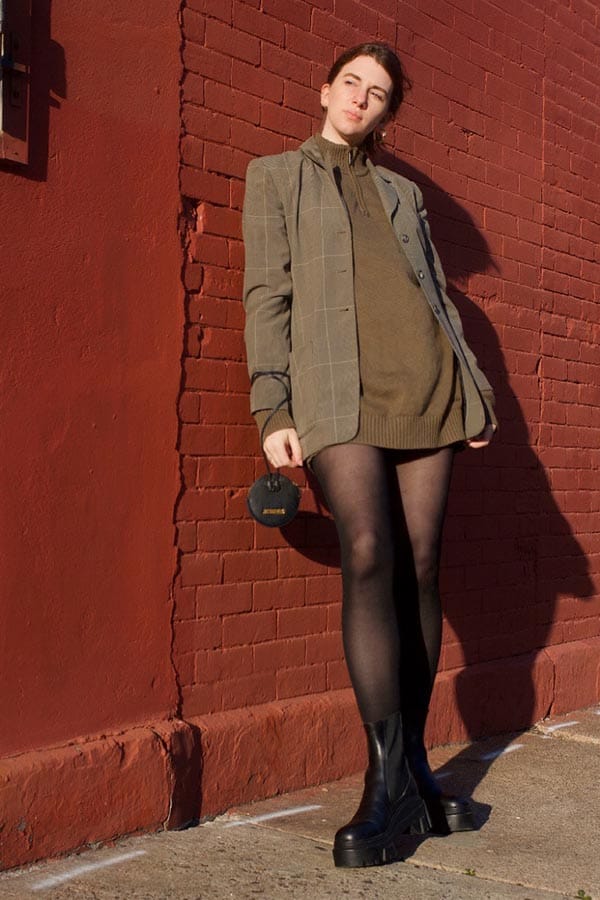 Chive is a "savory herbal green, [and it] imparts a healthy and restorative harmony".
Green is traditionally seen as a peaceful color that represents growth and health. Think of nature and the woods and how greenery can evoke a sense of calmness around you.
This is actually why actors stay in the 'green room' before they go on set, to calm their nerves and improve their mindset.
And I love this specific green for 2020. Chive is a sophisticated, slightly woodsy green that gives me all the feels about being a sophisticated woman without look like a highway sign.
Sunlight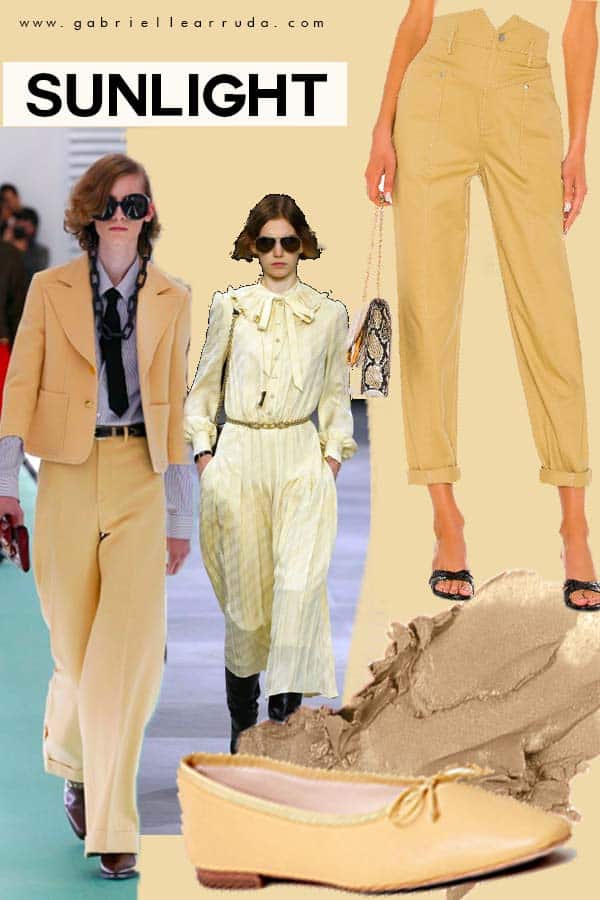 View this post on Instagram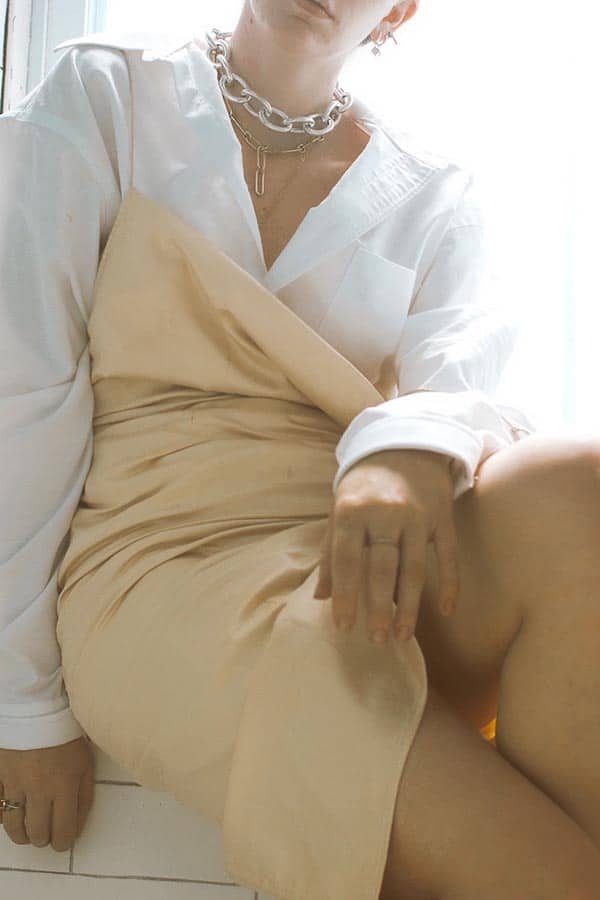 Soft Sunlight "invites happiness, pleasant cheer, and a smiling presence".
Well, that is a lot of punch for such a beautiful, airy color. But, I'm here for it and you should be too.
Sunlight is a perfect color for spring-summer weddings, brunch with the girls, or any family events. It will evoke optimism, warmth, and clarity which happens to be the perfect mood for spring-summer 2020.
+
As you can see, wearing all black when you have THESE spring summer color trends, is just not an option.
I'm not saying you go cold turkey and never wear black again, because well, I could never! But, be sure to include some of these Pantone spring summer color trends in your wardrobe.
Color psychology is a huge part of your life whether you know it or not. Brands spend a ton of money trying to craft the right color to say what they want. If you want more info on color psychology click here.
But, the important takeaway is that what color you wear can subconsciously affect how people read you and interact with you.
So why not get a leg up and tell them what you mean, in a subtle way. Use these colors to express yourself, just like you use your fashion to express yourself.
Color, just like your style is another tool in your toolbox to communicate to the world who you ARE. And the more the world understands you, the further you can go in life.
So go tackle these colors and opt-out of being Wednesday Addams for a few days. I promise I will be right there with you!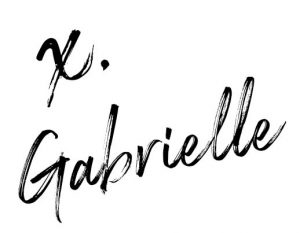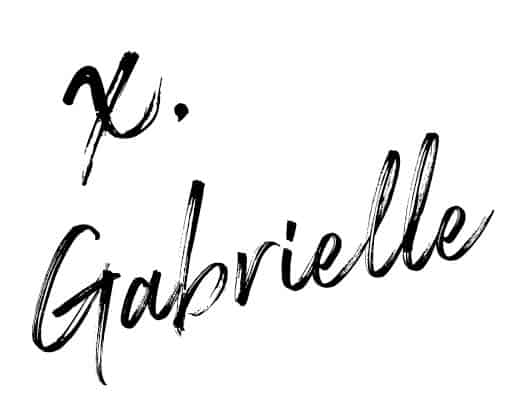 SIGN up for my newsletter here to get all the inside scoop and super cool video messages from me! It also gives you the opportunity to send me questions regarding any style issues you might have!
PIN THIS for reference, because we know you'll forget where you found this life-changing color information 😉