Love combat boots but just don't want another pair of Docs? Or maybe you can't stand the process of breaking in doc martens. Whatever your reason, here is a list of the best alternatives to doc martens.
And, if you're wondering how to wear combat boots (no matter the brand) check out these fall winter outfit ideas.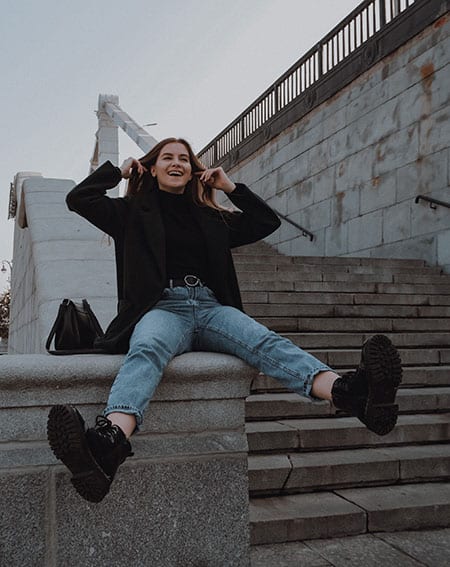 Do you struggle with fashion and your closet is an overwhelming mess? Check out my Craft the Closet of Your Dreams Playbook to curate a closet you love and find the style you were always meant to have.
we may earn a commission from you clicking a link in this post, at no additional cost to you. full affiliate policy, here. (as an amazon associate, we earn from qualifying purchases)
Best Doc Martens Alternatives
Best Affordable Doc Martens Look-A-Like
This one is for the shopper who loves Doc Martens but is not a fan of the $150 price tag. This combat boot has the exact shape and look of docs at a fraction of the price.
Reviews mention that they can run a bit big, so look at the measurements before you purchase.
These doc martens alternatives even have the same yellow stitching and round toe silhouette.
Best Deal Combat Boots
These Amazon essentials brand combat boots are not only chic but they are also incredibly affordable. They have over 1400 4.5 star reviews and many have noted their durability.
These boots are a bit less "chunky" than traditional Docs and are a great combat boot option if you style veers more feminine.
Feminine Combat Boots
These Vince combat boots have a narrower width than traditional Docs and the small platform and heel make the boots fit with a more feminine style.
These boots would look great with a dress or skirt and can go with a variety of personal styles. The narrower combat boot is usually easier for people to integrate into their style and can also be worn to work.
Traditional Combat Boot
These Doc Marten alternatives are the epitome of a classic combat boot at an amazing price. Not sure combat boots are your style? Start off with this pair and try working them into your looks first.
Unlike Doc Martens, these boots have the traditional double seaming a long the toe which makes them fall into the more classic boot category.
These boots go with everything from skirts and dresses to jeans. They also come in a few different colors.
Heeled Combat Boots
For all my girls who like to add a bit of height to their look, these heeled combat boots are for you.
I love doc martens, don't get me wrong, but sometimes I want a combat boot alternative that makes me feel tall and supermodel-esque.
These are also a great winter boot option that you can also wear to the office. (see more outfit ideas below)
Highest Quality Combat Boot
This list would not be complete without the Red Wing Iron Ranger. They are highly reviewed, and adored by many as the go-to investment combat boots.

NOTE: these are men's shoes, and they do not carry a women's line. However, many women buy these boots as alternatives to Doc Martens and are very satisfied. Just size down accordingly.
These boots hold up well in harsh weather with zero leakage and have a very quick break in time (less than 3 days).
Versatile Combat Boot
These Steven Madden combat boots are a great versatile option. They have a simple silhouette that can go from your office to your weekend out.
The sole is less chunky than a traditional doc marten boot, and the overall width of the boot is more narrow. They are well reviewed and have been known to last for years, which is great because this classic boot is not something you will want to retire.
No Lace Combat boot
Blunderstones are known for their quality and versatility. They will last you for years to come and if lacing up your combat boots is something you'd like to avoid, these boots are the perfect alternative.
They are also great in harsh weather conditions, including heavy rain. So if you're outdoorsy but need a chic boot, these are worth the investment.
Timeless Combat Boot
These doc marten alternatives are a great option for a woman who wants a more fitted, elegant combat boot.
These frye boots do require some wear-in time, but they have a narrow width and a fitted boot shaft which makes them more sophisticated. These could easily be worn in the office or with a chic pair of trousers.
Jadon Doc Martens Alternative
With the same chunky platform as the Jadon Doc Martens and the classic round toe, these doc martens alternatives are a great affordable option.
They add some height to your outfit which elongates your legs and their edgy style brings interest to any outfit.
Patent Leather Doc Martens Alternative
I love the patent leather docs, and these are a great alternative to them. These run small so order a size up to be safe (or check the measurements before you purchase).
They take about 2-3 days to break in, and can't be beaten for this price.
Are combat boots in style for 2021?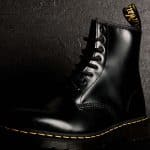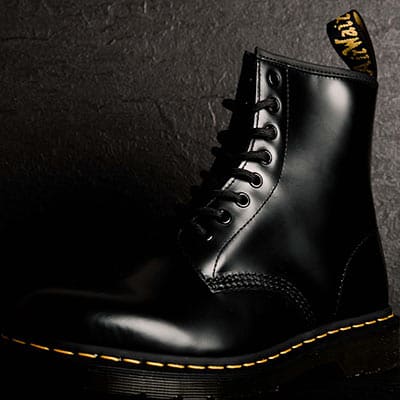 Combat boots are definitely in style for 2021. Combat boots are a versatile boot that seem to never really go out of style, the details of the combat boots just fluctuate over time. For 2021, we are seeing the lug sole boots, chunky Chelsea boots, and traditional combat boots to be very popular options.
Can I wear combat boots to work?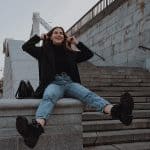 As long as you do not have a formal office, combat boots can work for your office attire. For business casual, heeled combat boots or more narrow combat boots are usually the easiest to integrate into your outfit.
However, you could also go with a more traditional pair of doc marten boots if you pair it with a monochrome outfit or a pair of more formal trousers. If you choose this casual boot option, make sure the rest of your outfit veers more professional, so as not to appear sloppy.
Here are some go-to combat boot outfit ideas:
Combat boots, loose tee, boxy blazer, handbag
This combat boot outfit is great for a casual workplace, brunch with your friends, or even an adventure with SO. It's wearable, elevated, and can flow from day to evening easily.
Combat boots, turtleneck, trousers, coat, canvas tote
This is a great example of a work outfit with combat boots. It's stylish, a bit retro, and sophsitcated.
related: how to look expensive no matter your budget
Combat boots, cami dress, blazer
Combat boots can be the perfect shoe choice with a slip or cami dress. Adding this edgy boot option tones down the sexiness of the look while still looking flirty and fresh.
Combat boots, jeans, knit sweater (or cardigan)
Keep your combat outfit simple with a cool knit piece and some simple accessories for an elevated, minimalist look.
Combat boots, leggings, crewneck sweatshirt, puffer jacket
Combat boots with leggings is an easy outfit for running errands, a casual lunch, or traveling.

I hope all of this information has been the overwhelmingly affirmative endorsement that your closet needs a pair of combat boots. They are fashionable, wearable, and a very versatile pair of boots.
So grab one of these doc martens alternatives, and add a bit of style to your outfit.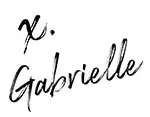 Pin the below image because you never know when you combat boot collection will need an upgrade (you can really never have enough)