It's the most wonderful (kinda stressful) time of the year. Which also means you need to get your holiday shopping done. Now, I will say if you can shop local, absolutely do that! Local shops need all the business we can give them. However, I recognize certain items might not be available or you might be unable to shop in person, and if that is the case, here are the BEST online deals in my opinion.
we may earn a commission from you clicking a link in this post, at no additional cost to you. full affiliate policy, here.
Best Black Friday Deals (imo)
Black Friday Deals from Amazon
For all those people like me who like a clean house, but don't actually like to clean. This little vacuum will keep your house maintained in a jiffy.
Whether you've spent too much time on cooking tiktok or just want to make the perfect dishes for your friends and family, the le creuset is the perfect addition to your kitchen.
I personally love the 7.25 dutch oven as it is the perfect size for soups and chili and gives you more flexibility with use and choice of recipes. (not all models are on sale)
I've been using one of these for awhile now, and if anyone is working from home I highly recommend it. It helps with workflow and is great for zoom or Facetime calls.
I love the sleekness of this band and how it turns such a functional looking item a bit more stylish. And this price makes it an easy yes.
These pants are trending, and you can find all the ways to wear flared leggings here. But these are a great deal and worth it if this trend has piqued your interest.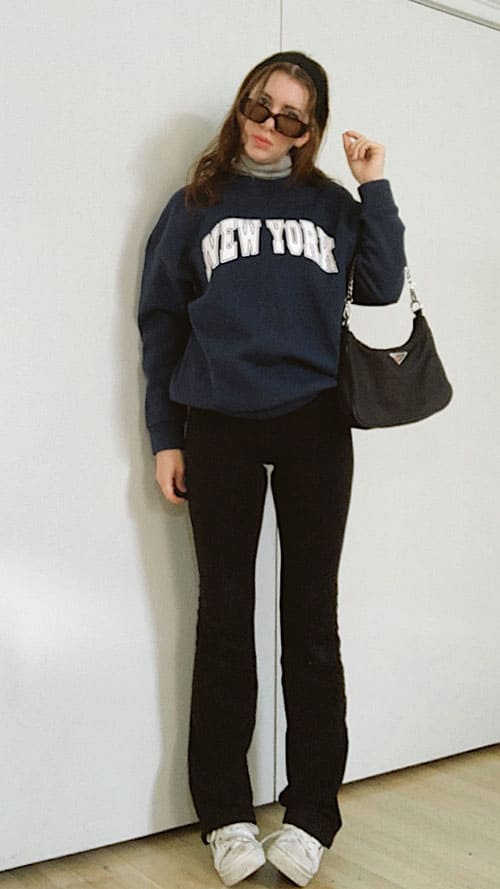 Need a fun holiday project? Well, this Friends theme lego set is it. 10/10 recommend it!
I love the subtlety of this tie-dye and how cute it is for lounging around the house. This is the perfect set to wear during the day but still feel like you made an effort. (the one below is my favorite colorway)
These are such a good price and will help you cut down on wasteful food storage options. Easy to clean, well-rated, and a steal at this price. Let's help the planet and all get these this season.
Or try this glass food storage container set.
This is actually on my under $30 gift guide and it's the perfect healthy and cute treat. We all need to drink more water (for glowing skin ;)) and this water bottle will help make you more accountable.
These classic, comfortable knee-high boots are a must have for your wardrobe. A staple for fall and winter fashion.
Best Black Friday Buys From Nordstrom
This puffer is an amazing price, warm, and incredibly chic. The stitching detail makes it even more flattering and helps define your waist (so you don't look like a marshmallow). This coat comes in burgundy and black as well.

This sweater is chic and versatile. It can go from a work meeting to your in-law's holiday dinner, to meet up with friends. Everyone needs a sweater like this, this is your sign. This sweater also comes in black.
So while Uggs have been a go-to functional item for years, they have also become a trendy item this season. These mini Uggs are must buy for the season! (other colors available)
A very similar boot was in my winter capsule wardrobe guide and these are a great find for black Friday.
Water resistant and timeless? Yes, please! These boots will be stylish for years to come and work with practically any style.
I know it's winter and you are not in the mood to be thinking about sandals. But these are so cute and on-trend and you will appreciate your foresight when spring rolls around.
I love an easy hoop for my ears, it adds the perfect amount of interest and works with so many different outfits seamlessly. These oval link huggIe hoops are on-trend and unique enough to be worth the purchase.
Best Activewear Deal
Alo yoga has amazing leggings, activewear sets, and even loungewear. Definitely worth checking out at these prices!
Best Skincare Deal
Biossance is having a 30% off all products and this is their biggest sale to date. My favorite product from them is the Squalane + lactic acid resurfacing night serum which you can see results after using it for one night. It helps exfoliate and smooth your skin, I'm obsessed and HIGHLY recommend it!!
Favorite Target Deal
Matching Pajamas
Every grown woman needs a set of matching pajamas. Believe me, I resisted this concept for awhile but boy have I loved them for colder months.
H&M is having up to 30% off for black friday and these picks are my favorite!
Hope these deals help! And if you're in nyc and looking for some cool boutiques to peruse for holiday gifts, check out my list of top nyc boutiques here.
RELATED:
Under $30 gift ideas for the coolest women in your life
Ultimate Gift Guide for every woman in your life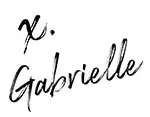 Share these deals on pinterest with this image!