HEY! HOLD UP! This post is from 2020, which means some of the pieces may be gone already. I have a new Winter Capsule Wardrobe for 2021/2022, here.
This winter capsule wardrobe is the key to unburdening your mind this season. Winter fashion doesn't have to be the style season that you just "give up" and abandon any hope of every looking cute again.
And let's be honest, those hallmark holiday movies kind of lied to us about what you can actually wear in the winter. I'm sorry, but I prefer my legs non-frostbitten please, even if it means a handsome man from Vermont might not catch me as I coquettishly fall on ice. But, there is hope yet for your winter wardrobe.
In fact, with this winter capsule wardrobe, you will not only have foundational pieces that mix and match in a multitude of ways, but you'll also have classic items that will be chic AND won't be outdated by next year.
When it comes to capsule wardrobes I think it is important to pay attention to function and styling. Styling these winter fashion staples is THE way to make them elevated and trendy. IF you need some outfit ideas, I've created a 35+ outfit winter guide using all of these pieces (including some easy work from home outfit ideas). And for a limited time, you can get the FALL outfit guide for free as well. Check out the fall capsule wardrobe, here.
What is a capsule wardrobe?
Capsule wardrobes are about building a closet full of essential and flexible pieces and NOT sacrificing style. Capsule wardrobes DO NOT mean you wear the same outfit every day or even the same pairings of outfits. Rather you are building a foundational set of clothes for each season that will not only serve you for future years, but they will help you transition into the new season and each season's pieces can be worn in a variety of different pairings.
How many items belong in my capsule wardrobe?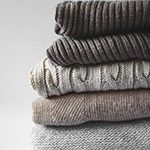 There is not exact answer. The goal of a capsule wardrobe (per season) is to have a set of pieces that will serve you regularly. If you have 200 pieces in your closet, you're likely only wearing 20% of that wardrobe regularly. Ideally, we want to be wearing almost all of our closet regularly each season.
What should I know about building my winter capsule wardrobe?
Winter capsule wardrobes are especially effective in my opinion, because they create an easy stock of ready and chic outfits for the colder temps. Once the winter starts dipping our enthusiasm for fashion can kind of wane, when function and preservation takes center stage. But these winter fashion pieces can be worn and layered to create instantly stylishly outfits that will combat the weather without having to give into frostbite.
Winter Capsule Wardrobe 2020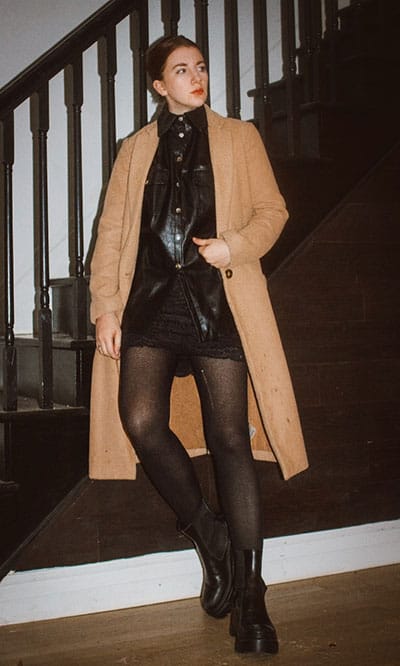 Your winter capsule 2020 wardrobe is here. A lot of you will probably have similar items in your closet already, so don't feel like you need to buy a new version of it each year. Pay attention to the details of your pieces and the style options.
TIP: Looking fashion savvy isn't about always using the trendiest, newest fashion pieces. More often, it is about using the latest styling techniques and pairings. (especially if you like a minimalist vibe).
Do you struggle with fashion and is your closet an overwhelming mess? Check out my Craft the Closet of Your Dreams Playbook to curate a closet you love and find the style you were always meant to have.
we may earn a commission if you click a link in this post, at no additional cost to you. For the full affiliate policy, click here. as an amazon associate, we earn commissions on qualifying purchases.
Winter Capsule Wardrobe 2020 Checklist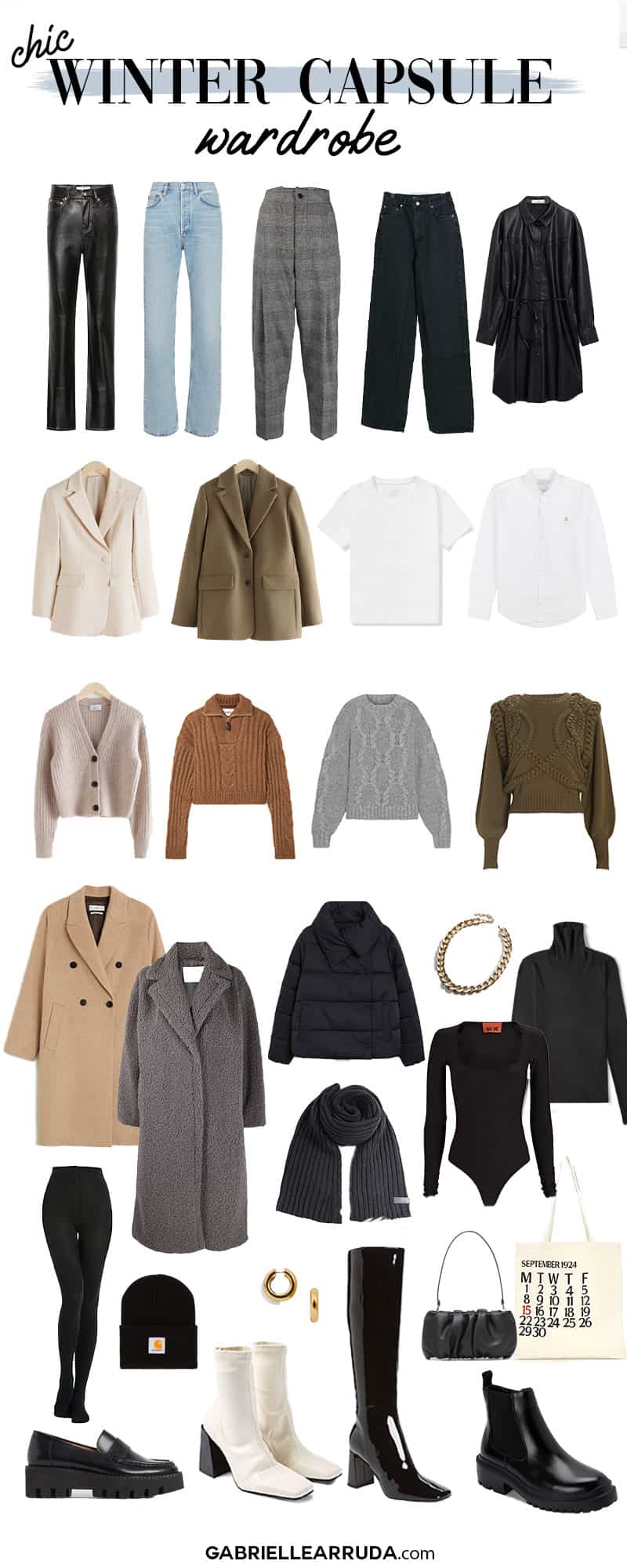 Now, some of these items may look familiar from the Fall Capsule Wardrobe, and that's because we are creating a wardrobe that helps us transition from season to season. However, I've also included a few newer options in case you want to update your wardrobe or feel like your winter wardrobe is missing these.
Shop the winter capsule wardrobe 2020:
What pieces do I need for my winter capsule wardrobe 2020?
Camel Coat
I really can't tell you how essential a chic camel coat is. The beauty of a chic camel coat is it can easily be dressed up or down. It can be your layering piece for holiday outfits, or it can be thrown over jeans and a sweater for brunch.
Because we are heading into winter, we want a warmer coat. So for this winter capsule item you want a wool or wool blend option. Avoid cotton, even if its lined, unless you live in a very temperate climate.
I would also suggest that this coat hit mid thigh or below so that it is the most versatile for weather. This will be your go-to coat for the season most likely.
Teddy Coat
Teddy coats, at one point could have been considered a trendy item. But they have been around for a few years now, and they are extremely warm.
This is your extra warm coat option, that covers a good portion of your body and still looks chic.
Puffer Coat
A puffer coat is the perfect casual and warm, winter layering piece. This puffer is modern and fits seamlessly into any wardrobe style. from classic, to minimalism, and even trendy.
alternative: If you don't like the shorter length you can also find a longer version of this coat here.
Turtleneck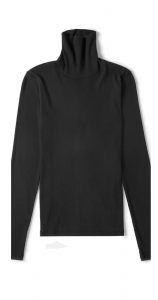 I love a great turtleneck look. This fitted silhouette is great for layering underneath pieces and crafting winter friendly outfits. For more turtleneck outfit ideas, check out this post.
Knit Sweater (thick)
Every winter wardrobe needs a thick, warm, and luscious sweater. This sweater (also comes in gray) is perfect for this frigid days when you're forced to brave the cold weather.
And if you're stuck working at home, this sweater looks professional enough for a casual business zoom meeting. Just throw you hair in a low bun and add a pair of gold hoops and you're zoom ready.
Cardigan (thick)
Cardigans are actually one of the top winter trends for 2020, and if you want to know more about the trendier options for this season click here.
For the winter capsule wardrobe, we want a thick cardigan that can help transition some of our summer or fall capsule pieces into the winter. This cardigan would look great over a silk camisole or a boxy tee shirt.
Long Sleeve Bodysuit
This square neck bodysuit is not only incredibly flattering, but it is the perfect flexible winter staple. You don't have to worry about bunchy layers underneath your pants and this long sleeve bodysuit looks great dressed up or down.
Sweatshirt
Maybe it's my millennial roots showing, but I feel the need to have a sweatshirt in my winter wardrobe. It might work for my business casual wardrobe, but it's great for all those home and casual winter moments.
It can also be layered for a more elevated look. Try throwing your men's button down shirt underneath it for a trendy styling idea.
related: 1 oversized sweatshirt, 3 chic ways
Straight Leg Jean
I love a great pair of straight leg jeans for the winter season. We have seen a definite shift away from skinny jeans, while straight leg jean and bootcut jeans have been popping up in 2020. But the great part about finding jeans that fit you and that you love is they will always come back into style eventually.
So for this winter season, opt for a classic medium or light wash straight leg jean and save those skinny jeans for another season.
Black Jeans (dad jeans)
I love a great black pair of jeans and I find the "dad jean" style is going to the jean you want to try this season. This jean plays off the baggy jeans trend that is very popular right now, but the dad jean has more longevity.
This fit is also extremely comfortable, and great for work from home.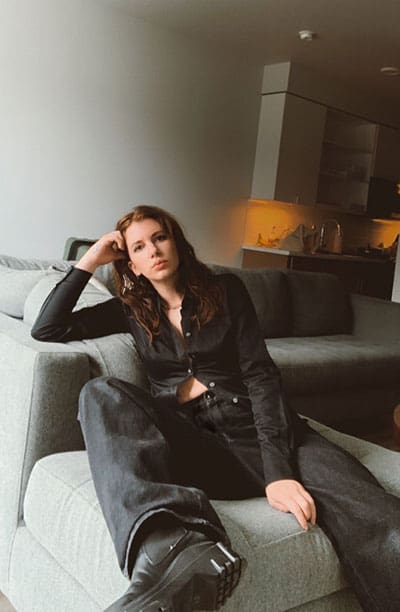 Leather Pants (or faux leather)
Leather pants are a big winter trend this season, but they also happen to be a staple that can last past this year's winter trends.
Leather pants are the perfect way to add a bit of femininity to your look and also functions really well for day-to-evening looks.
Tapered Trouser
While I love wide-leg trousers for fall, I find tapered trousers work best for winter. So while you don't have to abandon your wide legs, you may want to add a pair of trousers like this one to your winter wardrobe. The tapered trouser does a better job of blocking those gusts of wind, and the hems of these trousers won't look ratty from snow or rain.
Also, look for wool or wool blends for maximum warmth. Avoid linen and light cotton fabrics, unless you feel no cold.
These tapered trousers are a comfortable and classic option, but they also have enough interest to make them sophisticated. The color and print is subtle but adds nice balance to your foundational winter wardrobe.
related: How to build a CHIC foundational wardrobe from scratch
Knit Midi Skirt
A knit midi length skirt is a great way to transition your skirts to winter because they are thick enough to provide warmth. Pair them with knee-high boots on temperate days and throw on your fleece-lined tights when the temps go cold.
The knit midi skirt is also a great option for wfh environments. It is comfortable, but also looks professional enough if your zoom meeting happens to see.
This particular skirt can also transition to an evening outing as well, which makes it an even more flexible winter wardrobe staple.
Blazer
While I generally opt fo an oversized blazer in 2020, a more classic blazer can be essential to your winter wardrobe. This asymetrical option has a unique twist on a classic blazer and is an easy yes for your winter wardrobe because it will pair well with a skirt, jeans or trousers.
If you want a more classic blazer, opt for an interesting texture or color. Don't go wildly outside your comfort zone with color or print, because we want this piece to be wearable in future years, as well.
OPTION:
Leather blazers are a big trend for 2020, and you can read all about them here. Something like this could be used in place of the traditional blazer as well. The 70's style is a popular silhouette and will fall back into style easily (if it ever falls out of style).
Oversized Blazer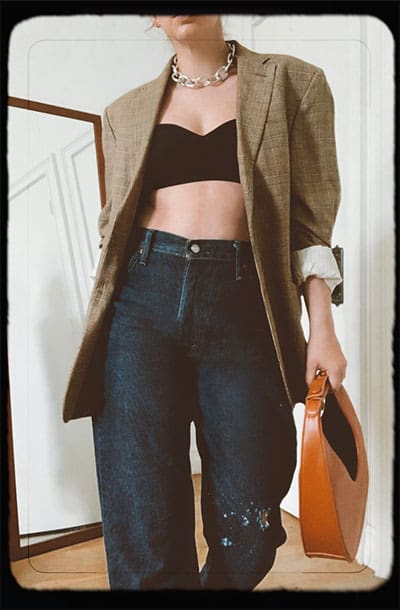 The oversized blazer is so much more versatile than people give it credit for. Read all about how to style the oversized blazer, here.
It's a definite winter fashion staple and will even help transition your wardrobe to spring when the time comes. If you're only going to have one (or two) oversized blazers in your wardrobe I would opt for a black version and a tan version. I have both and get so much use out of them.
Specifically, this wool oversized blazer is perfect for your winter capsule wardrobe because it will not only keep you warm, it will also work a great layering piece with multiple outfits in this post. For more winter outfit ideas, sign up below.
Men's White button up
A men's white button up is one of my fashion staples all year round. For more advice on how to wear menswear as a female, click here.
This is a great layering piece. Not only would it look great under your sweatshirt or cable knit sweater, it can also look fantastic with your blazers or on its own with the knit skirt.
This versatile piece will help add some depth to your outfits.
Half zip sweater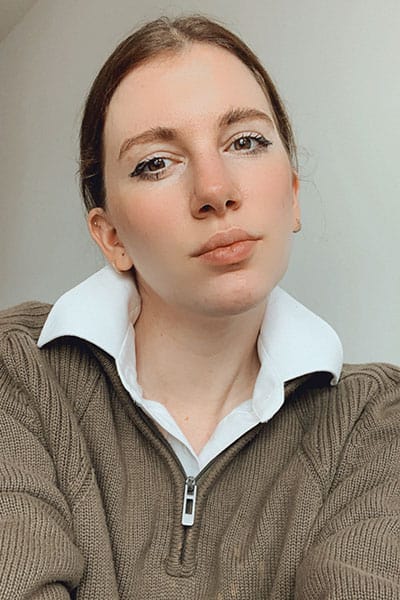 The half-zip sweater is one of the classic wardrobe pieces that also happens to be extremely trendy right now. Will it still be wearable and chic next year? Yes. But this year, it is is a fashion must have.
So invest in an easy half zip sweater because it'll not only add some fashion forwardness to your look, but it is also an easy and flexible piece with staying power.
Statement/Trendy sweater
You need one "spicy" piece in your wardrobe and a fun sweater is my go-to choice. A unique sweater won't go out of style quickly, but it still adds a bit of oomph to your outfit and makes a basic outfit more interesting. Plus, it'll get a lot more mileage than a fancy dress.
Shirt Dress (leather)
A shirt dress is always a go-to staple. I find dresses especially comfortable with a pair of tights, but professional enough for a meeting or work environment. They also transition very well into spring and from fall weather.
This specific shirt dress is a great capsule wardrobe piece and extremely flattering. Pair it with your loafers and tights for a winter-friendly outfit.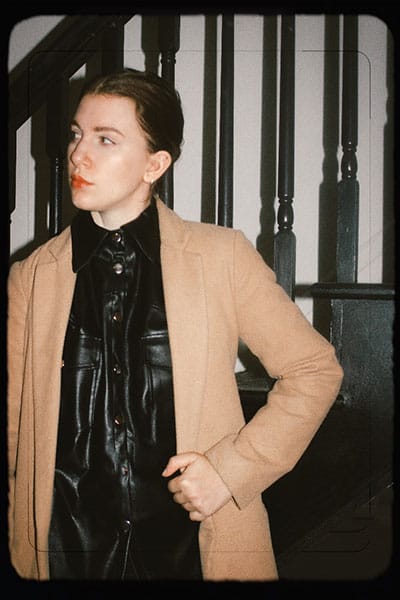 Leggings
Ok, leggings are pretty much part of EVERY capsule wardrobe i create. I fully believe you can wear leggings "as pants" and if you need some guidance on that, click here.
Leggings are versatile, comfortable, and perfect for winter. Not only can they function as great work from home bottoms, but they can also be a layering piece under your jeans if the temps get really frigid.
Winter accessories capsule wardrobe 2020
Extra Long Scarf
I love an extra-long scarf. I find it not only incredibly functional, but an extra way to add some interest to your cold-weather look. For extra long scarves, I wrap loosely around my neck twice and let the ends of the scarf dangle free.
Fleece lined tights
I would not be able to function in winter without fleece lined tights. They help make my outfits doable and don't ever feel constraining. For more ways to wear black tights, check out this post.
Knee high boots
I love a great pair of knee-high boots. While the fall knee-high boots are sold out, those would still work for this capsule wardrobe as well. However, to give you a new option, I've chosen these chic black knee-high boots.
Knee high boots can be worn over or under jeans/trousers and pair very well with dresses and skirts to help winterize them.
Ankle Boots
A pair of heeled ankle boots will be your go-to winter shoe. They are warm, functional, and these ones are actually easy to walk in.
Even if you're working from home, these are great boots to wear on the weekends, outings, and even running errands.
Waterproof boots
So, there's a good chance you will run into some rain and snow this winter and you need a chic pair of boots that will not get destroyed by this encounter. These boots are it.
Loafers
I love a great pair of slightly chunky loafers. Chunky heels have been a major trend this past year, but chunky loafers have been fashionable since the Friends era.
If you want to make this winter wardrobe staple more fashion forward, try pairing them with a cute pair of socks or white socks that show.
Canvas Tote Bag
Canvas tote bags happen to be a big fashion trend right now. But they are also incredibly practical all year round. Plus, it's nice to have a larger, more functional bag during winter when you might need a few more items with you.
This is also a great option during the pandemic because they are easily washed after use.
Leather handbag
You'll want one handbag for evening activities or days when you don't need to shlep around a lot of things. I love this sophisticated and fashion-forward bag which can be dressed up or dressed down during your winter season.
Beanie
Chic beanies exist, and they don't have to be relegated to 16 year old boys. I love this simple black beanie with the thick fold up edge for a more modern style.
Gloves
I don't know about you but I NEED my gloves to be tech-friendly. There is nothing worse than having to pull off my glove to answer a spam phone call, I mean a friendly text. 😉
These are my favorite tech friendly gloves that are slim enough to wear daily, but keep you warm as well. Plus, they don't break the bank so you won't have to stress if you lose one through the season. Correction: I*** won't have to stress when I inevitably lose one.
Jewelry for winter capsule wardrobe 2020/ 2021
Necklaces and earrings are my favorite winter accessories. I find bracelets end up being hidden by long sleeves and rings get in the way of gloves.
Gold Link Chain
Gold chain necklaces are always stylish. If you like layering them, check out this post on ideas to layer gold necklaces.
Gold Medium Hoops
Gold hoops are in for 2020, and luckily they won't be going out of style anytime soon. These are the perfect "everyday" earring to add some glitz and interest to your bundled up look.
Statement Earrings
Because winter jewelry is a bit more limited I love a good pair of statement earrings. These earrings add a bit of holiday sparkle to a classic outfit pairing, and will go nicely with any holiday outfits you need to have ready.

Winter fashion is all about finding the right pieces to pair together, and this winter capsule wardrobe 2020 has them ALL.
So go drink hot chocolate, walk through a small town, and find your charming, ruggedly handsome man to catch your fall. Hallmark ending not promised, but warm legs and a stylish look guaranteed.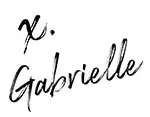 Pin the below image because this winter capsule cheat sheet will save you in the mornings!