DOC MARTENS! You probably already have a pair of these chic boots in your closet. And whether they've been sitting there for a decade, or you just broke in your first pair, Docs are THE it pair of shoes this season.
And let's be honest, that is a good, no great, thing! Docs are comfortable, weather appropriate, and look incredibly chic with any style. Their only downfall? The blisters and sore feet from breaking them in. But I have you covered on that front too, so here's your guide on breaking docs in painlessly and quickly.
Before we get into all the doc martens outfits for winter, let's go over some frequently asked doc question.
we may earn a commission from you clicking a link at no additional cost to you. full affiliate policy, here. as an amazon associate, we earn a commission from qualifying purchases.
Can Doc Martens be worn in winter?
For the most part yes, Doc Marten boots can be worn during winter. However, they are not made or designed as specifically winter boots. They are not 100% waterproof, however they can handle most rain and light snow. Add a pair of thick socks and they will be warm enough for most winter climates. If you get very deep snow or have a lot of treacherous terrains, Doc Marten boots will not be your "go-to" winter boot.
However, in a metropolitan city like New York, I find them to be a great option during winter.
Doc Martens do sell a specific winterized, water-resistant boot and you can find it here.
How do you style Doc Martens in the winter?
Styling Doc Martens in the winter is all about fusing together practicality with fashionable styling techniques. You want your legs covered with tights or pants and you want to make sure your outfit has layered pieces. If your trousers are too long just cuff them so the edge of the trouser hits the top of your docs. If you're wearing skinny jeans tuck your skinny jeans into your docs for the best proportions. See some doc marten outfits for winter below.
What socks should I wear with my Doc Martens?
Thick socks are always best with Doc Martens. This is especially true when wearing Docs in the wintertime because you will need that extra insulation. Opt for wooly, thick socks that will not only keep your feet warm, but they will also help the boots mold to your feet and break them in quicker.
Doc Martens Outfits for Winter
Be sure to check out the videos for the full looks in action.
Doc Martens Outfit for winter with light academia vibes
With cropped cardigans being a major trend for fall/winter 2020 there is no reason why you can't pair them with your favorite pair of Docs.
Opt for a higher waist trouser to limit the amount of skin showing and throw on a long wool coat and you are good to go. Bonus points for the light academia vibes this outfit embodies.
related: the TOP winter fashion trends you need to know about
Doc Martens Outfit Idea for winter with a "Shacket"
I love the shacket as a layering piece. It is an easy way to winterize any crop tops or make any flirtier top more casual. A shacket is a mix between a shirt and jacket for anyone wondering; they tend to be heavier than a shirt but only one layer, unlike a typical jacket.
This is a great look for any winter outing for lunch, shopping, or just drinking hot chocolate with your person.
Because this is an easygoing outfit, I would pair it with a more military style coat or a hip length puffer coat like the one in the my winter capsule wardrobe.
Doc Martens Outfit Idea for winter with leggings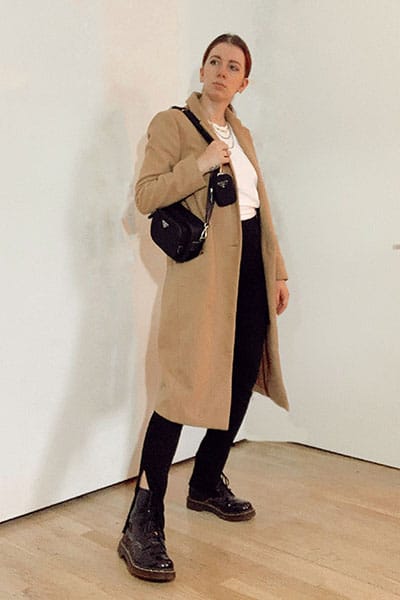 The split ankle legging is the newest legging trend and you can read all about them here. They really highlight the doc boots but still look elevated AND comfortable.
This is a very basic outfit consisting of leggings, a white tee, and a camel coat. However, by adding a trendy bag to this look, it is not only elevated but now feels much more intentional. Adding the right accessories is key to adding sophistication to basic staples.
Doc Martens Outfit for Winter with a leather blazer
If the weather is a bit more temperate, or you just want another layering piece, add a leather blazer to your doc martens legging look. The leather blazer is a big fashion trend right now and will instantly add trendy vibes to your look.
Read all about how to wear leather blazers, here.
Doc martens Outfit for Winter with an oversized sweatshirt
Oversized sweatshirts are great for winter because not only do they keep you warm but they are also comfortable. However, it can be hard to make them look stylish and intentional at times.
My easy hack for wearing a sweatshirt and looking fashion forward is to pull your other articles of clothing from a more "formal" category. To keep this outfit more elevated, I paired my oversized sweatshirt with a pair of trousers and chelsea style docs martens.
The bucket hat is a fun accessory to add that makes it more "this season" and you can find more bucket hat outfit ideas here.
Note: I cuffed my trousers an additional time so that the hem sat at the edge of my Chelsea docs. This keeps my outfit proportionate and lengthens my legs.
Doc Martens Outfit for Winter with a turtleneck
Doc Martens can be paired with a more classic or business casual look. I love the classic vibes of a turtleneck for winter, and I have tons of outfit ideas for the turtleneck here.
This outfit is a two-tone outfit (tans and black) which keeps it very sophisticated. The camel coat is a classic winter fashion staple and I highly recommend having one in your closet because they make any winter outfit chicer.
What type of trousers do i wear with Doc Martens?
Watch your proportions with the trouser to doc martens ratio. The ones I'm wearing above, are a slightly cropped trouser so they naturally fell at the top of the boot. However if you pair longer, wide or flared leg trousers with your docs you should make sure the hems graze the ground. If your hems are shorter and hit below your ankle but not near the ground you will essentially shorten the look of your legs.
I prefer a more fitted trouser or a cropped trouser with docs as they allow the boot to be seen more fully. Vintage style trousers (like the ones in the first outfit idea) are also great.
I also find that fabrics with a bit more weight or structure work best. This would include wool, cotton, and even linen (for summer months). Avoid silky or satin style trousers with your doc martens as they tend not to hold their shape and can create an unbalanced lower half.
Doc Martens Outfit for winter with skinny jeans
While I generally believe for 2020/2021 skinny jeans are a less prevalent jean trend, the black skinny jean is an easy choice to pair with your Docs.
Creating an all black "base" outfit lengthens my body and makes me appear thinner. Adding a cropped blazer adds a trendy layering piece that makes the outfit appear more intentional.
For winter, I would add a military wool style coat for a more elevated outing, or a hip length shearling coat for daytime events.
How do I style Doc Martens with skinny jeans?
Skinny jeans go really nicely with Doc Martens. Make sure you tuck your skinny jeans into your docs for the most flattering proportions.
Because pairing docs with skinny jeans creates a very slim silhouette you will want to balance that out with one looser piece. This could be a baggy sweater or a loose blazer over a fitted turtleneck. But you want one relaxed piece in your outfit to avoid unflattering proportions.
Doc Martens Outfit with a dress
Just because it's winter doesn't mean you need to ditch all your favorite dresses. Black tights are one of my favorite style hacks for winter, and you can find more black tight outfit ideas here.
Add a long wool coat or teddy coat to this outfit and you are ready for an evening out with friends.
This look actually skews feminine despite wearing doc martens (which conventionally can be seen as a more masculine style shoe). This outfit still feels sexy because the tights are partially sheer and the dress is form fitting. Creating a Pinterest worthy outfit is all about creating a balanced outfit. So two feminine style pieces paired with doc martens allows the outfit to feel more sexy.
Doc Martens Outfit for winter with shorts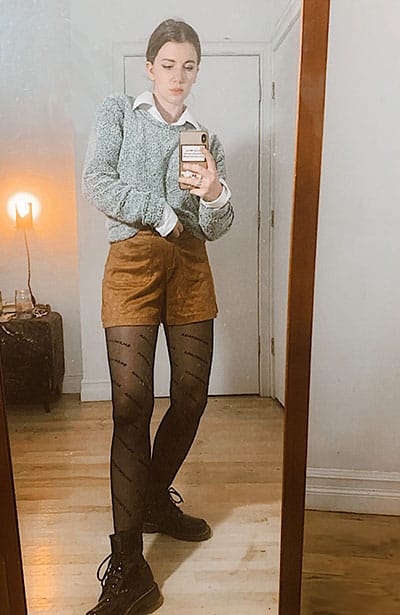 At the end of last winter we saw a shorts and tights trend popping up and I am sure we will see it creep into winter 2020/2021 as well.
Tights with shorts is another great way to style your docs for winter. You are allowing the boots to be seen in all their glory and they can add a bit of edge to your outfit.
I love the lengthening effect that black tights and black docs create here. Layering a men's white button up under a sweater is also a great way to winterize this look and make sure your entire outfit feels designed and thoughtful.

Doc Martens and winter fashion is an unrequited love that won't ever fade. Docs will continue to be the go-to style icon boot and you might as well take advantage of this functional and chic boot and wear them as much as humanely possible.
Wearing doc martens is like being bestowed with an edgy goddess gift. So lace up your boots, grab you winter coat, and conquer your day.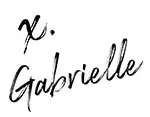 pin the below image to keep your winter fashion 💯