Ok, so this is NOT your business casual blouse, at least not in the way we are styling it. This fitted blouse trend has been slowly gaining momentum for the past few months. Even as I write this article, it's a newer trend.
And since, it's a relatively new trend let's dissect the style we are talking about.
So what is the fitted blouse trend 2021 even about?
We are talking about slightly 70's or early 90's style fitted blouses. The popular 70's sheer abstract print blouses are definitely back, as well as some classic nipped in waist 90's shirts.
However, we are NOT styling them with a pair of chinos, or for any holiday party.
Instead, we are going a bit more glam meets streetwear with this blouse trend.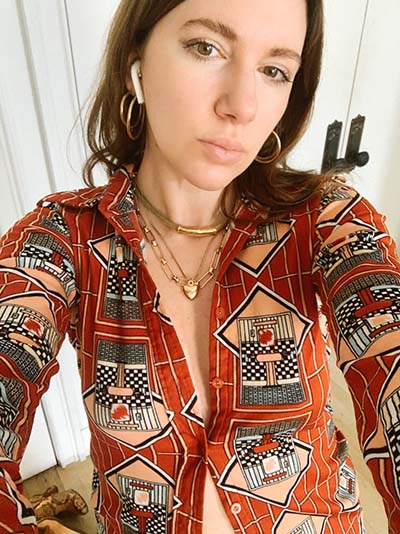 Think, baggy jeans or trousers with a half open blouse. You can add a fun bralette underneath or a crop top if necesarry, but generally this is a more skin-revealing trend.
Now, if you're more inclined to make it modest, you could leave a few buttons open on the top and button it all the way from the bust down. This look works best if you have high rise trousers or baggy jeans and tuck it in the pants.
Where have I seen this trend before?
The fitted blouse (in this iteration) was popularized in the (late 60's) '70s with psychedelic prints and sheer fabrics. Feminism started gaining traction, and women finally felt empowered to not only dress more "casually" than decades past, but they felt more empowered by their bodies. The disco collar of the early '80s also was an evolution of the fitted blouse.
It also resurfaced in the 90's with supermodels rocking the fitted blouse both on and off the runway, with an easy, sexy vibe.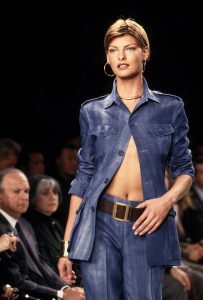 And most recently, popularized by style icon Emily Ratajowski and her brand Inamorata. It's also been seen on fellow style goddesses like Bella Hadid, and Kendal Jenner.
How can I wear the (abstract) fitted blouse trend?
First, you want to decide which look you are going for. Here are your options.
Abstract or Sheer fitted blouse (more 70's influenced)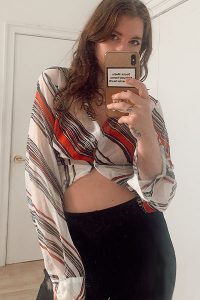 For this fitted blouse trend opt for abstract prints, sheer and soft fabrics, and a slim cut. While a lot of blouses from the '70s will not be as* fitted as the blouses from the '90s you will still find that these blouses gradually nip in at the waist. Vintage options are a great source for this specific trend. For more tips on vintage shopping, check out this post
Basic Fitted Blouse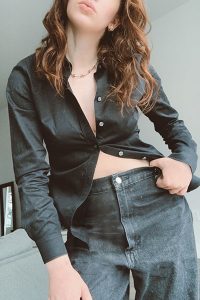 If you love a great minimalist, or 90's simplistic outfit, then your best bet is to go with a simple basic fitted blouse. You can wear it in so many different ways, as we will get into shortly.
Colorful Fitted blouse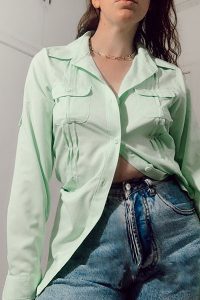 A colorful fitted blouse is a great option if you don't want to go "all-in" with the psychedelic or sheer print blouses, but still want a more trendy option than a basic fitted blouse.
How do I style the fitted blouse trend?
Fitted blouse With baggy jeans: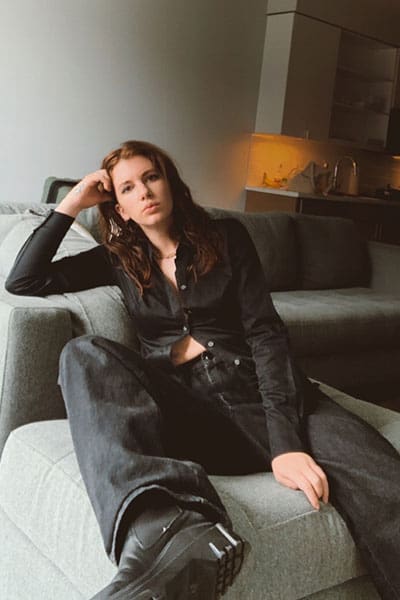 Keep the look simple with an open fitted blouse and a pair of baggy jeans. To read more about styling tips for baggy jeans, click here.
Minimalist 90's style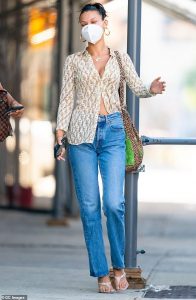 Style icons like Bella Hadid love to pair the open fitted blouse trend with a basic pair of jeans and a claw clip hairdo. Keep it simple and elevated.
related: Hair Accessories you NEED to try in 2020
Make the fitted blouse trend More modest: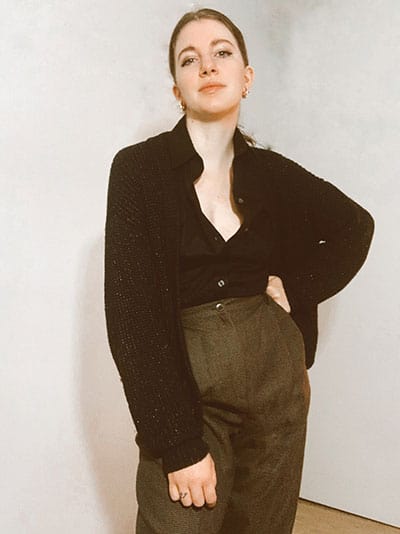 This look doesn't have to be overly sexy if you prefer to make it more modest. Tuck it into a relaxed pair of jeans and add a pair of great heels and some 90's style accessories and you have elevated AND trendy. Or opt for a "dark academia" style with a pair of trousers and a knit cardigan.
If you want to make it more modest, don't pair it with a super fitted pant or skinny jean, that can skew outdated very easily.
related: Winter Fashion Trends You NEED to know about ASAP
Fitted blouse With leather pants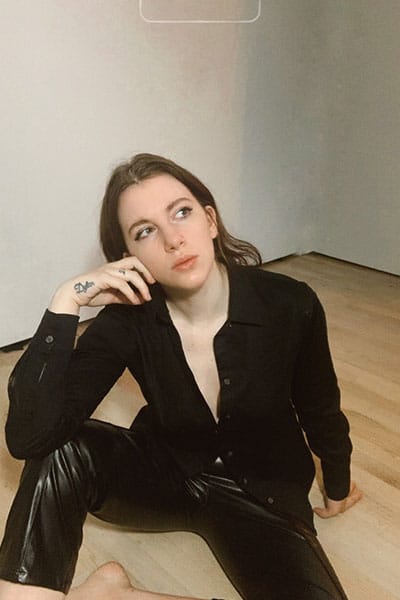 This is perfect for a night out with friends or a casual date night with your person.
Low rise leather pants are also trending, and they pair really well with the fitted blouse. I know, the lower rise might make you cringe, but it IS coming back, much to everyone and their abs chagrin. But, being comfortable and feeling confident in your skin is most important, so opt for a mid or high rise if the low rise makes your stomach turn, literally.
Athleisure look with a fitted blouse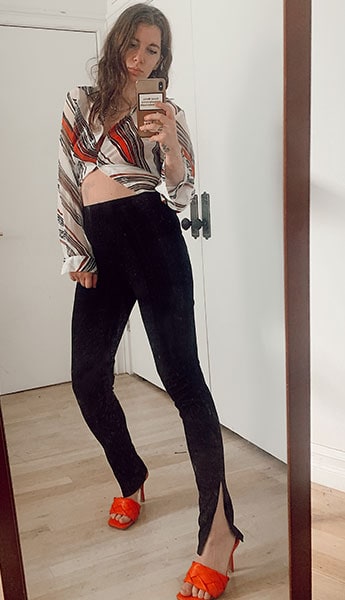 Leggings can be a great "background" or supplemental piece of clothing. While this is not a work appropriate ensemble, it is great for a casual day of errands or lunch out. I love the look with the newest legging trend, split ankle leggings.
Plus, athelisure touches are a huge trend for 2021 (thanks partially to quarantine).
If the weather is amenable you could also try this look with bike shorts instead.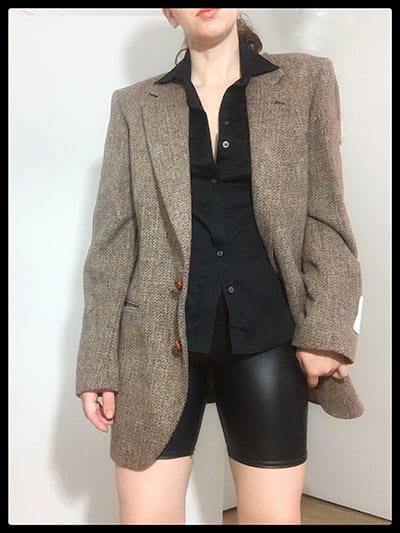 Other fitted blouse outfit ideas:
Fitted blouse with mini skirt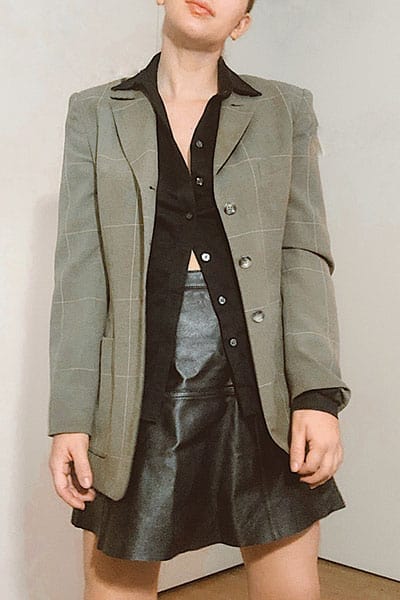 Fitted blouse with midi skirt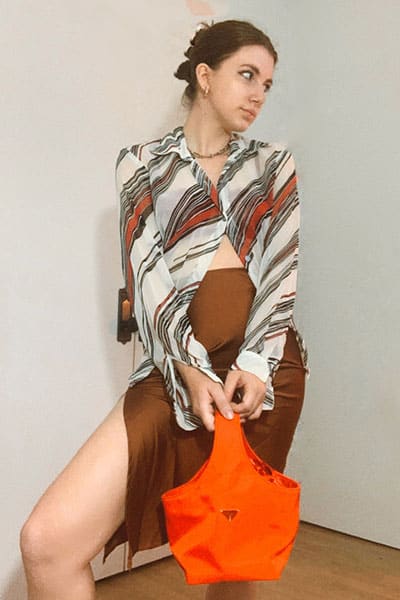 With a sweater vest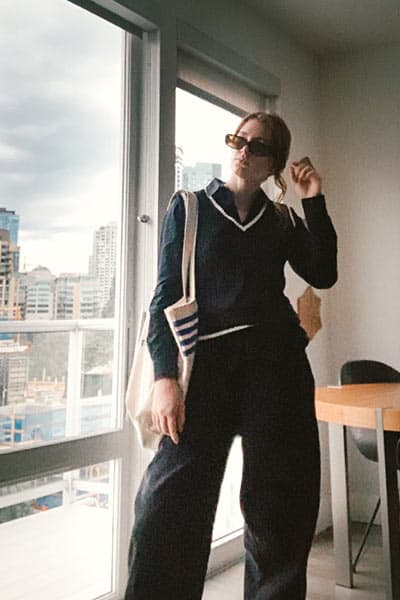 Sweater vests are a big trend this season too, and a fitted blouse can look chic under a sweater vest or a crew neck sweatshirt, however this does defeat the purpose of the trend slightly. So consider this as an option to get MORE wear out of your fitted blouse.
TIP: When shopping for this trend be sure to look at the shape of the blouse. You want it to be fairly fitted through the arms and shoulders. The blouse itself should nip in at the waist and gradually flare out towards the hip. It is not "dramatic" but it will emphasize your waist and hourglass figure.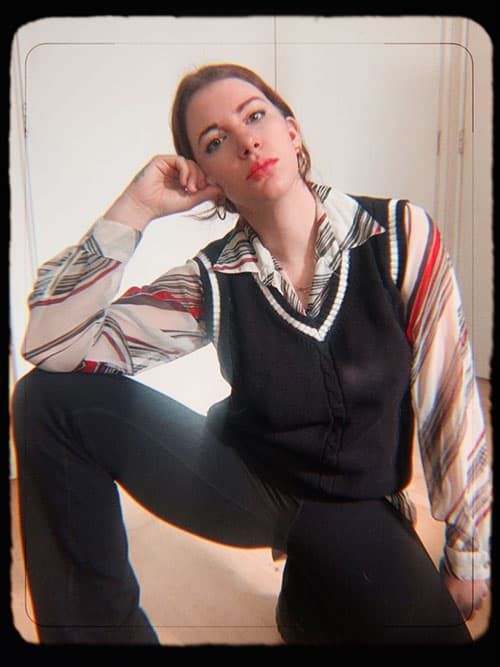 What should I not pair with my fitted blouse?
I would avoid pairing this blouse with any full or A-line skirts. Midi (fitted) skirts and mini skirts work best and will be the most common iteration of this trend for 2020/2021.
You can wear this trend with longer Bermuda length shorts, but I would avoid pairing it with super short shorts (especially daisy duke style shorts).
Be careful pairing a blouse like this with flares, as you don't want it to be too "costume" like. While flares are very flattering, make sure you add in some modern accessories or shoes to make sure your outfit doesn't look like you've time traveled from the 70's.
What do I wear under my fitted blouse?
If you are doing the minimally buttoned fitted blouse look then it is best to have a cute bralette underneath.
I find bralettes keep this trend a bit less overt and keeps it away from a "sexy schoolgirl" costume you would wear for your SO. Less push up and padding is key for this trend.
If you are comfortable and your shirt has well placed buttons you can also go braless.
You can try a fitted crop top underneath and leave it completely unbuttoned as well. [how to wear a crop top as an adult]

So while we all stave off low rise jeans coming back, dip your toe into this chic and exploding fashion trend for blouses.
Who knew fitted blouses could be so uber chic? Well, history is on their side. So go rock this blouse trend with all your sexiness and fashion empowerment.
Curtain bangs and your copy of Feminine Mystique, optional.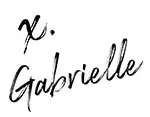 Pin the below image so you can remember to put all those fitted blouses to good use