Crop tops can be ultra-chic. Crop tops as an adult can be chic.
The two worlds of adulthood and crop tops can, in fact, work in perfect symbiosis if done correctly. They are not battling families akin to the Hatfields and McCoys, or a life long heroic struggle between Harry Potter and he who shall not be named.
Crop tops are totally doable for adults, as long as you keep these things in mind.
** we may earn a commission from you clinking the links in this post at no additional cost to you, for the full affiliate policy, click here.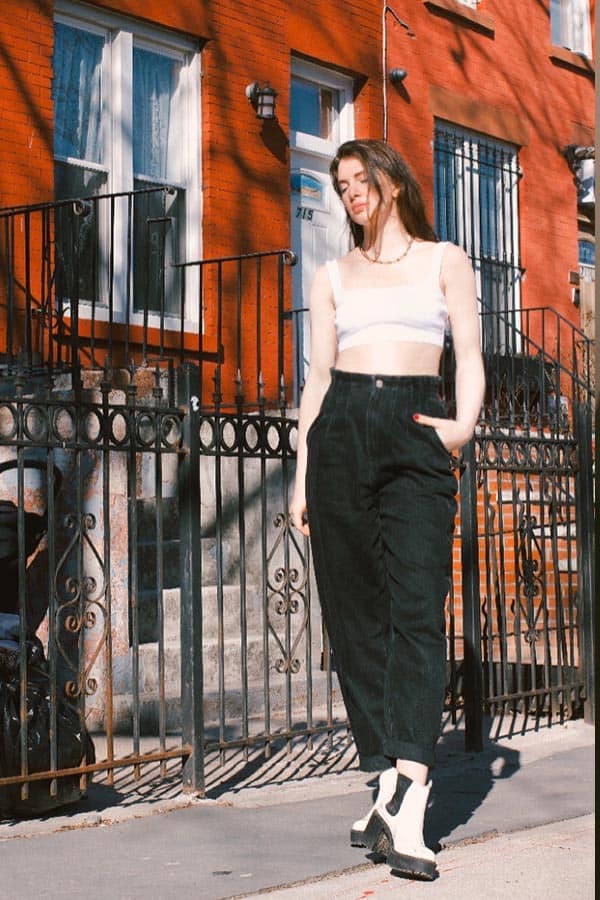 So how do you wear a crop top as an adult?
Just like any outfit that you conceive of and execute, it is about balance. A crop top is by definition showing some* skin. Therefore it is key to keep the other elements of your outfit more modest.
Adding a trendy item with a minimalist crop top is a great way to make it feel put together, and less adolescent.
Decide your style carefully. The world of crop tops is vast and can be confusing. There are floral peasant crop tops, bra-like crop tops, and even classic minimal crop tops. [lingerie as outerwear is easier than you think]
Every style has a purpose and a designated function, but that doesn't mean you need to craft a wardrobe that consists of solely crop tops.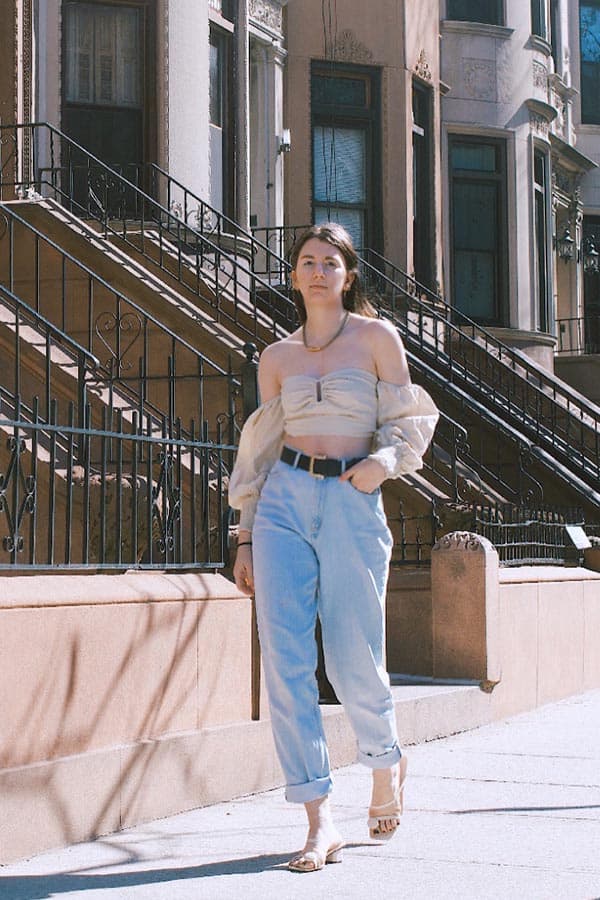 Look at your go-to style and try to find a crop top that is adjacent to that. If you wear tons of color and print and love feminine details then opt for a crop top like these. Off the shoulder crop tops might be a good fit for you, as well.
But, there are also more minimal mid-drift tops if you prefer a sleeker look.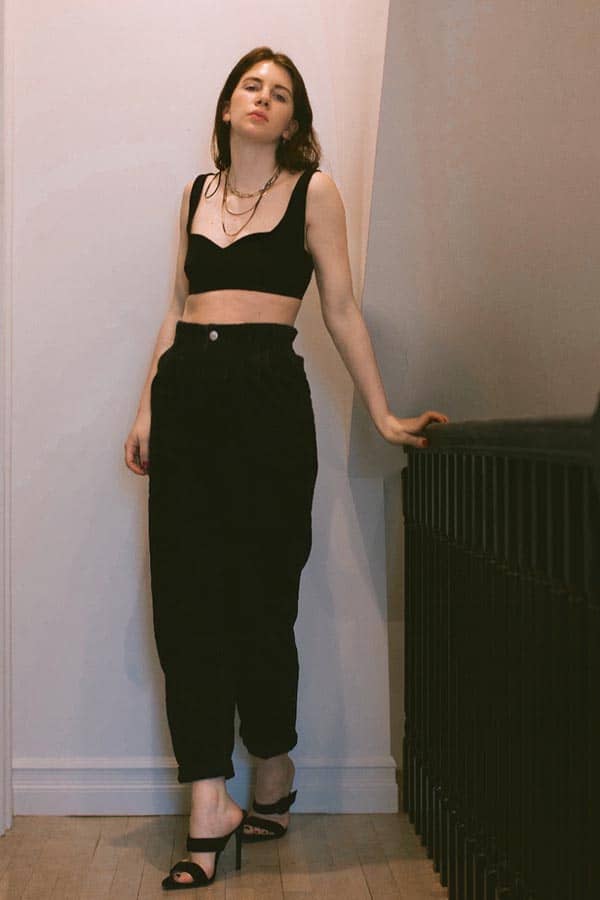 There are tons of crop tops that are simplistic in design and color that pair beautifully with a pair of trousers or jeans for an elevated look.
If this is your preferred crop top, look for neutral colors, simple design details, and classic silhouettes.
How to wear a crop top and not look trashy? Ah, yes a very important topic to discuss.
No hate on Britney Spears, I loved the "I'm a slave 4 u" video once upon a time. But, I don't know about you but I have not been doing enough crunches to wear my crop tops like that.
So here are some tips to keep a crop top classy:
1. High waisted/Mid Rise bottoms: Whether you're rocking a floral crop top or a sleek minimal top, keeping your bottoms high rise is important. Your crop top is the focal point and the "skin-showing" element. Don't show too much stomach or you've now successfully entered into Paris Hilton in the mid-2000's territory. Let's avoid that.
2. Examine what body part you are highlighting: Now you may be thinking, duh, its a crop top I am highlighting my stomach. And for a minimalist crop top like the black one above, that is true. But there are also off the shoulder crop tops that highlight your collarbones/neckline, and bra-style tops that highlight your chest. So figure out what your eye is being drawn to and make that the shining star. If you are wearing a bra-style top and your chest is the focus, try a shorter link necklace to add a simple, yet effective detail to your outfit. Looking at the silhouette and neckline are the key to doing this task.
3. Balance. I know, I say it EVERY post. But balancing an outfit is like a perfect game of Jenga, and an unbalanced outfit is like this:
Crop tops are fashionable. No questions there. But no matter what style you choose, if you are an adult and not looking to be put in the trashy zone, choose conservative supporting roles. So if you are wearing a sexier bralette crop top, don't pair it with skin-tight skinny jeans. Pick a pair of trousers or skirt in a more formal, or relaxed fit. The way you end up looking trashy is if everything in the outfit is tight and/or revealing.
The 90s and 2000s are back.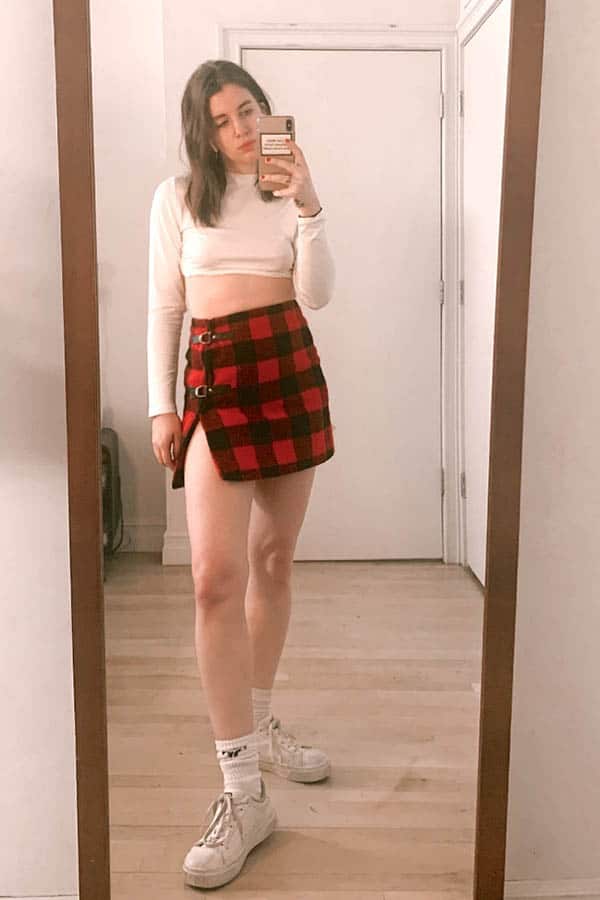 Yes, they are, and if you don't know how to feel about it, read this post.
So crop tops were obviously a staple during this fashion period and the outfits associated with these looks veer a bit more youthful.
That is not to say you, as a grown woman, cannot wear a 90's style outfit that involves a crop top. In fact, I actually encourage it. However, just be mindful of where you are going in this outfit. Rocking a crop top and mini skirt with sneakers is a fun, flirty outfit choice. However, don't wear it to a sophisticated brunch with your mother in law and extended family.
I firmly believe fashion does not know age limits. There are fashion influencers and icons in their 70's who I pull inspiration from.
But you want to know how to make fashion ageless? You make it work for YOUR style and you keep in mind where you AND your outfit are going. As you can see in the above look, the skirt is on the shorter side, and I am wearing a crop top. But the crop top is a neutral color and long-sleeved- which helps make it more appropriate for my style.
Crop Top Outfit Inspiration Ideas: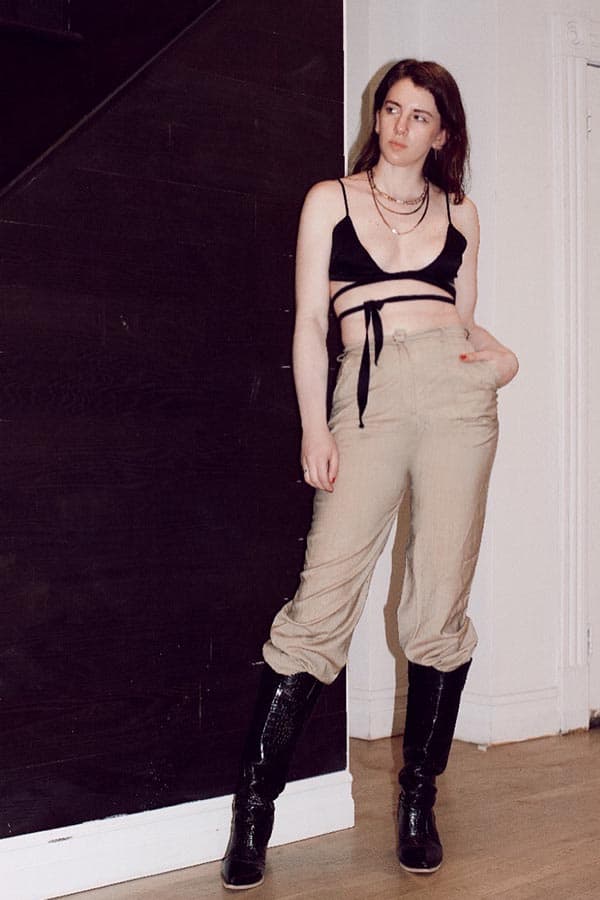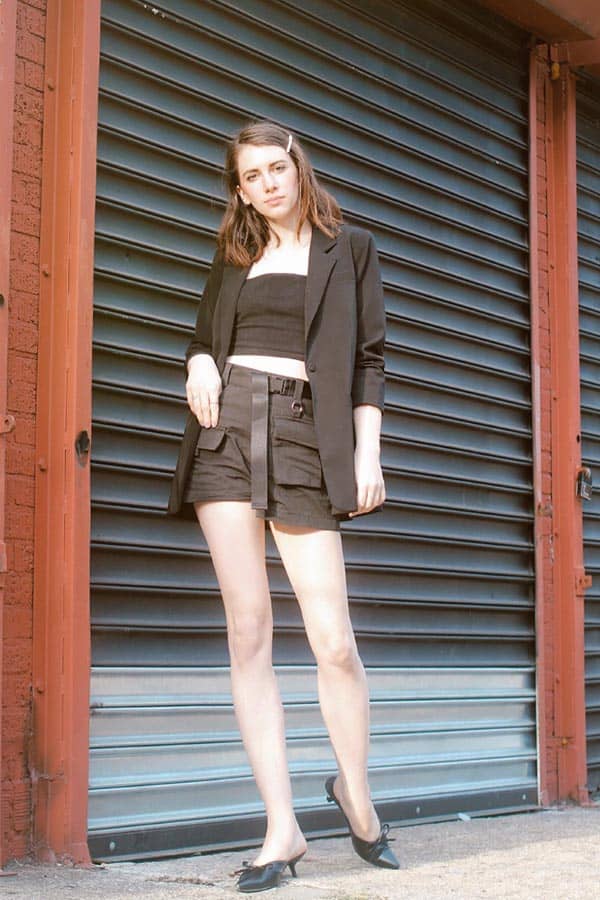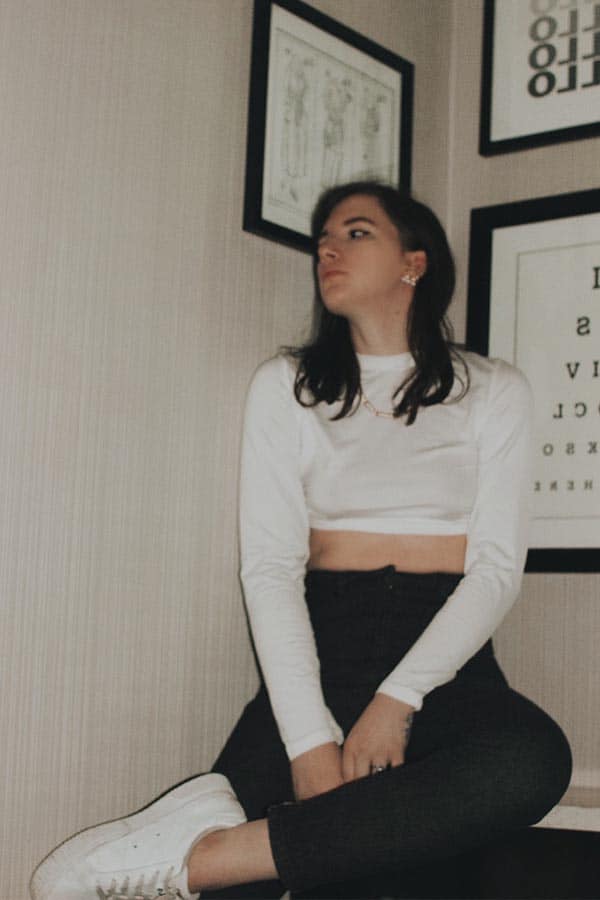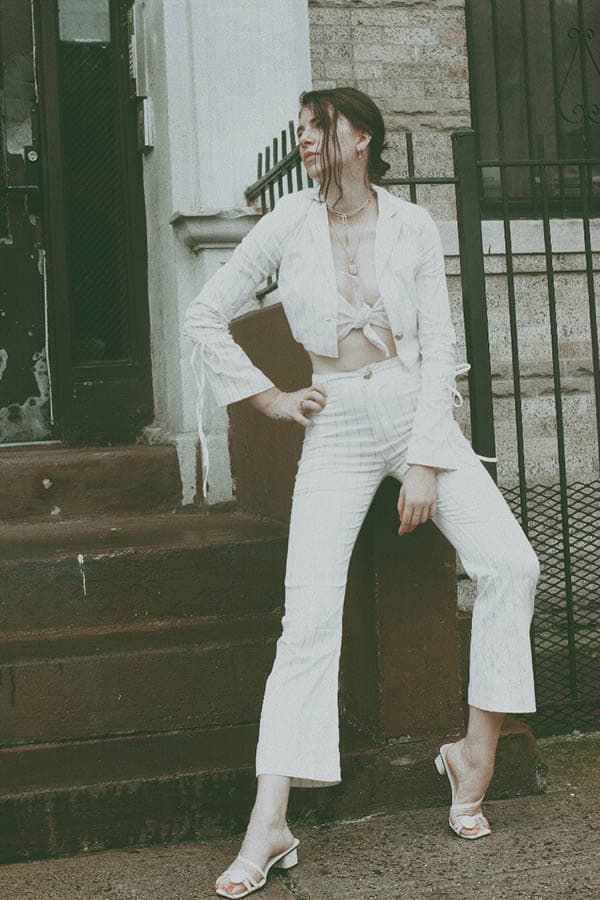 So what have we learned about crop tops?
I can say crop tops a lot in 1000 words. No, but really. Crop tops, I mean mid-drift showing tops can be worn by anyone. Find a style that works for you that highlights a part of your body you like, and you will be a crop top superstar.
Now, if you happen to veer into Britney Spears or Paris Hilton territory with your crop tops, just DM me on Instagram for some help. Or follow my Pinterest board for more inspiration.
My ultimate disclaimer. Pinterest and social media are great for inspiration, but only inspiration. The key to successfully achieving that look for yourself is tailoring it to your body, your style, and your voice.
You are not a parrot, don't mimic. Create something that is you.
Now go be a baddie in your crop tops. And if you're old here's the definition of baddie:
A baddie is a girl who is super attractive. She slays whether she's wearing a tight dress or sweatpants. She's incredibly fashionable and also a little bit sassy which makes her that much more attractive.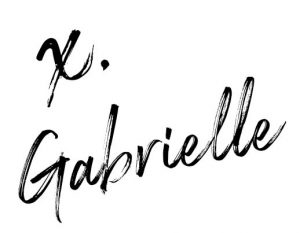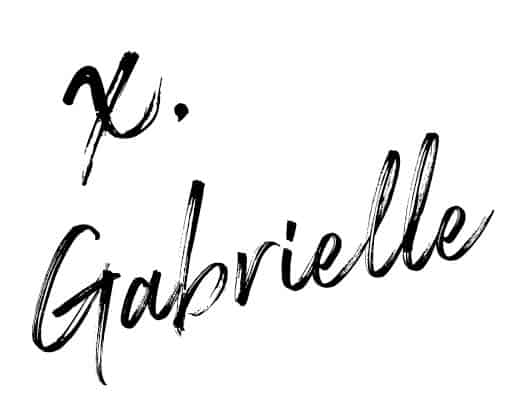 Be sure to subscribe to the newsletter so you don't miss all the amazing fashion information I have for you, and so I can give you useless definitions of words like baddie. 😉
Pin this because you want to spread the word that adults CAN wear crop tops.