Rosie Huntington-Whiteley's style is pretty much the pinnacle of sophisticated, effortless chic. The model, actress, entrepreneur, and mother has cemented her place as a fashion icon through her own instagram and has made a name for herself in the style world by honing a luxe-easiness that we all wish we could emulate.
Her love of Bottega Veneta and Old Celine are the deeply ingrained roots that makes her style so elevated. And her neutral color palette and obsession with monochrome, brings it to a whole new level.
So how do I dress like Rosie-Huntington Whiteley?
1. Keep a neutral color palette: whites, tans, creams, black, muted navy, and browns work best.
2. Keep the larger portion of your wardrobe elevated basics.
3. Invest in unique and trendy accessories, but in neutral colors.
4. Have at least one fitted piece in your outfit, with the rest of the pieces being relaxed or oversized.
5. Wear classic silhouettes that have unique details; Like a trench coat that has a structured/padded shoulder.
6. Experiment with the latest shoe trends, but keep them neutral in color or tone.
7. Limit your jewelry to simple earrings, or a gold link necklace.
8. Never forget your black sunnies (but experiment with the shapes).
9. A slip dress is great for more formal activities.
10. Try monochrome outfits.
11. Try a square toe heel.
12. Be strategic with any skin you show, and make sure it's balanced.
related: all model style posts
Rosie Huntington Whiteley Outfit Ideas
Rosie Huntington Whiteley Outfit 1
What you need: Strong-shoulder white blazer, split hem pants, square-toe heel, and angular pouchette
Rosie's style is flawless and always balanced. Notice in this outfit how the boxy, longer blazer is balanced by the fitted split hem pants. The pouchette and shoes are both trendy in style and silhouette, but because they are black, and the other accessories are minimal, they elevate rather than distract.
This outfit is all about subtle details. The silhouettes are simple, but the strong shoulder on the blazer and split hem on the pants adds a sophistication that makes this outfit the perefect luxe look without trying too hard.
Rosie Huntington Whitley Outfit 2
What you need: Silk slip dress, square-toe mules, pouch/clutch, angular black sunglasses
Rosie's style thrives on neutrals and elevated basics. The black slip dress is a versatile item that I recommend everyone try to incorporate into their wardrobes. It can be dressed down or up depending on the accessories.
She invests in accessories that will get a lot use, or are extremely unique. So you'll see a big influence of Bottega Veneta heels in this post. But, these nude mule heels are especially great for mixing and matching.
She is very strategic about the skin she shows as well, and because this slip dress hits below the knee it doesn't look too formal or overly flirty. I think the lack of jewelry was also intentional to really keep the dress semi-casual and the focus of the outfit. Her hair up also helps keep the look more casual than a full blowout.
Rosie Huntington Whiteley Outfit 3
What you need: Belted Utility Jacket, fitted black pants, chunky black boots, aviators, black slouch handbag
This oatmeal utility jacket is elevated and the star of the outfit. Everything else is tastefully added as supporting roles. Rosie's use of aviator sunglasses and a slicked back bun make this outfit feel finished, without looking overly done.
And, the neutral, trendy handbag helps keep this outfit fashion-forward.
Because the utility jacket is longer and not that form-fitting, the fitted black pants help the outfit feel sleek and feminine.
In my version of this outfit I worked with what I had in my closet. I opted for a leather utility shirt and a monochrome look to keep it aligned with Rosie's flawless style. Notice the relationship between the fitted jeans and the chunkier boots and boxier jacket, which balances masculine and feminine vibes nicely.
Rosie Huntington Whiteley Outfit 4
What you need: leather blazer, t-shirt, wide leg pants/jeans, clutch, open-toe heels, and black sunglasses
If we can learn anything from Rosie Huntington Whiteley's style it's that color palette and silhouette simplicity is the key to an elevated outfit.
The cognac blazer pairs seamlessly with the black monochrome t-shirt and wide leg pants. The accessories have hints of gold but also keep with the black tonality of this look. This allows the blazer to really make a statement without feeling fussy or overly done.
Her signature slicked back, side-part bun really mimics the sleek qualities of the outfits shape. And while her blazer is slightly boxy, and the pants are wide-leg, the heels and fitted tee keep this outfit feminine. The gold chain on the bag adds a touch of drama to the look, without competing with the outfit as a whole.
Rosie Huntington Whiteley Outfit 5
What you need: Wide leg black trousers, black belt, boatneck bodysuit, black flip flops, black aviators, gold ring, and a black slouchy handbag
This is another great example of monochrome fashion done at its best. The outfit has enough detail and interest to it, but the all-black color palette keeps its fuss-free and luxe.
The flip flop shoe is a classic shape, but also very trendy right now. And we can see her limiting how much skin she shows, by going with a classic boat neck bodysuit, which is fitted and chic but still classic.
The more trends Rosie tends to integrate into an outfit, the more simple she keeps the colors and silhouettes of the other pieces in her look. And, she loves her sunglasses (aviators, especially).
My pants didn't have belt loops, so I skipped the belt, although I think that's a nice detail in her outfit. Ultimately, this is about taking inspiration from Rosie and applying it to our own closets and personal style preferences.
Rosie Huntington Whiteley Outfit 6
What you need: Grey sweatsuit, classic coat, chunky boots, gold necklace, and black slouch handbag.
With athlesiure sets and pieces, we tend to see Rosie favors adding a trendy handbag and her hair down. I think that is intentional in order to have the outfit feel more intentional and not feel sloppy.
This is the third outfit she has rocked this specific bag, so you can see she really loves black, trendy bags that go with every style and isn't afraid to invest in one for the season.
Despite her sweatsuit and boots being fairly casual, the other elements of her look elevate this outfit and makes it the perfect athleisure style. The structured coat adds a much-needed balance to the relaxed sweatsuit, and the necklace adds a bit of glitz to an otherwise casual look.
related: how to make sweatpants cute
Rosie Huntington Whiteley Outfit 7
What you need: Boxy tan blazer, white tee, gold necklace and watch, black slim jeans, pointy heels, and cat-eye sunglasses
I love this outfit from Rosie because it is great for business casual environments or a night out with friends. It's full of wardrobe basics that most people already have in their closet and are fairly timeless.
She utilizes the style hack known as the french tuck to create the most optimal proportions and to look put-together but not overly done.
We also see more classic silhouette accessories here, like a pointy heel over a square-toe, and a cat-eye for her sunglasses instead of an aviator shape. These details feel more feminine and balance out the oversized blazer.
related: how to always look polished and put-together
Rosie Huntington Whiteley Outfit 8:
What you need: Colorful suit, mule heels
The simplicity of this outfit is perfection, and the rare use of color is a nice change. While Rosie loves the neutral colors, if we do see her rock a color, it's often in a monochrome or tonal look like this one.
The simple heeled mules keep the outfit feminine, and adds some height which prevents the suit from being a bit overwhelming (on anyones frame).
Her hair and makeup are kept simple and feminine to help balance out the masculine notes of the suits silhouette. I imagine she would add a simple white clutch or handbag to this look to wear it out.
The coral tone also works really well with her tanned skin. So if you plan to emulate an outfit like this, make sure you choose a color that highlights your skin tone. I choose a mintier color as it would balance out my fair skin better than an orange coral would.
Rosie Huntington Whiteley Outfit 9:
What you need: Fitted bermuda denim shorts, fitted blouse, pouch bag, neutral heel sandals, boxy sunglasses, and a gold necklace and hoops.
I love this outfit combo for spring or summer. It's relaxed, but put-together. It would be fantastic for a bbq, outdoor event, or lunch with friends.
Again, we see a love of neutral colors, and the pale, cool-toned lavender blue is a great color for her.
The longer denim short is an elevated short style, and allows you to handle summer style without sacrificing comfort or chicness.
With this outfit we see a bit more jewelry than normal, and I think that is intentional to make the outfit have a "fashion" feel to it, despite the simple blouse and shorts. The accessories give this outfit some oomph, since she can't layer a structured blazer or coat over this style.
For my version of this look I went a bit more trendy, with the printed fitted-blouse and the more trendy shape sunglasses. The goal of this it to take inspiration from Rosie, and make it your own. So work with what you have in your closet, and what reflects you best.
related: Bermuda denim short outfit ideas
Rosie Huntington Whiteley Outfit 10:
What you need: Utility jacket or shirt, boxy tee, split hem leggings, dad sandals, sunglasses, and card holder.
I believe this is the same utility jacket she wore in outfit 3, simply unbelted and left open. Rosie's outfits use a lot of the same pieces but styled in different ways and with different vibes.
The split hem leggings is a huge trend right now, and you can learn more about them here.
The two trendy items- the split hem leggings and the dad sandals- are black and allow the entire outfit to feel fashion forward without being obviously trendy.
Again, here we see her love for structured pieces with utility or military style details through this jacket. I love this outfit for brunch, shopping with friends, or even a casual dinner out.
Rosie Huntington Whiteley Wardrobe Staples:
Chunky boots
Matching Sweatsuits
Structured coats
Pouch Bag
Square toe heels
Aviators
Simple gold chain jewelry
Split hem pants
structured blazer
Midi length dresses or skirts
we may earn a commission when you click on a link in this post. full affiliate policy, here.
Shop items that Rosie Huntington-Whiteley would wear:

Rosie Huntington Whiteley's stye just feels expensive. But she loves to mix high and low pieces, and these looks can definitely be achieved on a budget. If you keep in mind her go-to style staples, and her love of simplicity with subtle style details, you will have mastered this effortlessly lux look.
And, if you want to master the mirror selfie, she's done that too.
Do you love Rosies style, but can't quite seem to build a wardrobe that allows you to achieve it? Or just can't get it right in real life? Check out my Craft The Closet of Your Dreams Playbook for a step-by-step guide on finding your style, and building a wardrobe that supports it (without buying a whole new one).
Now, go do Rosie proud with those neutral, elevated looks.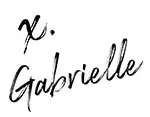 Pin the below image, so you can always reference Rosie's elite style