Wouldn't you love to look back 20 years from now and actually love the outfits you wore? Some women just exude timeless style, as if they didn't try but somehow look polished, sophisticated, and chic. That outfit they are wearing would look just as good in a year as it does now, and that is the power of mastering timeless style.
Parisian women, especially, are known for a fluency in timeless style and it doesn't have to be an impossible goal to master it for yourself.
These women don't have a natural fashion instinct that makes them superior, but rather they have a set of basic fashion rules they stick to in order to achieve this effortless and sophisticated look.
What is timeless style?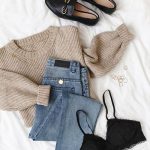 Timeless style is an elevated classic fashion style that ceases to go out out of style or look dated. It consists of elevated basics, sophisticated centerpieces and streamlined outfits that avoid being identified by a particular fashion trend or fashion decade.
How can I get timeless style?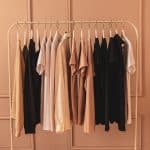 Timeless style is mastered by creating a foundational wardrobe of classic silhouettes that have versatility and longevity. It stresses signature pieces over fads, and usually embraces a clean makeup/hairstyle with limited accessories. Focus on building a closet that fits your body type, is neutral-colored, and has classic silhouettes.
we may earn a commission if you click a link in this post, at no additional cost to you. And, as an amazon associates member we earn on qualifying purchases. full affiliate policy, here
11 Rules To Master Timeless Style
1. Invest in great basics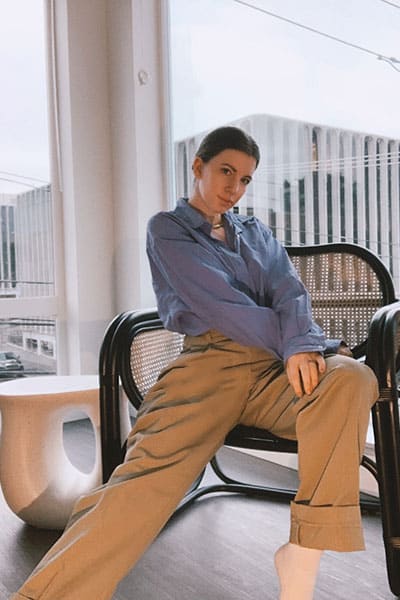 Timeless style is all about having a flexible wardrobe that speaks to your style goals and owning great basics is essential to to this.
You need a foundation of fashion pieces that can be easily mixed and matched and will not look rundown or out of style in a year.
Part of mastering this sophsticated look is about wardrobe flexibility. You need those great staples to add easy chicness to any outfit.
Must-have wardrobe staples for timeless style:
Wool Coat – I love a great camel wool coat for winter
Crewneck cashmere sweater in a neutral color
A classic white button up- I own both a fitted shirt, and an oversized one in my closet
Wide Leg Trousers- These are flattering for most body shapes and never go out of style. I prefer a medium weight fabric like a light wool, tweed, gabardine, or linen for summer.
Jeans- neutral wash with no rips or wear marks. I love a charcoal gray slim (not skinny) fit for my most flexible jeans. My favorite sustainable brand jeans are these.
Turtleneck- Audrey Hepburn was onto something! Turtlenecks are an easy and sophisticated layering piece
A great t-shirt- A flattering t-shirt that is not see-through is essential for timeless style. I prefer a slightly boxier cut, like this one.
Simple gold hoops- Hoop earrings never go out of style and are a great flexible jewelry staple. Be sure to size them correctly, we don't want large hoops or huggies. These are my favorite.
Now, there are certainly other wardrobe staples you will need for timeless style, but some of those pieces will depend on your lifestyle needs. For instance, as a Mom you might opt for a loafer or classic white sneaker as your go-to shoe instead of a pointy heel.
If you struggle with finding your personal style and your closet is full of pieces that don't work together, you need to check out: Craft The Closet of Your Dreams Playbook. It is the ultimate step-by-step to find your style inspiration, streamline and curate a closet that supports it (without buying a whole new one), and then actually accomplish that style in real life.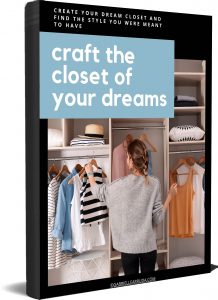 2. Avoid Fast Fashion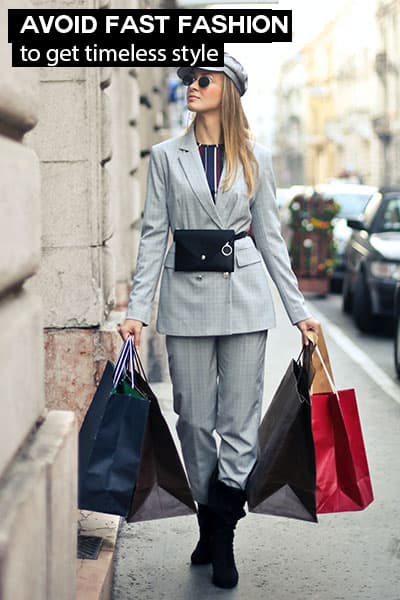 I understand the purpose of fast fashion. But for timeless style, you will want to invest a bit more into your wardrobe and clothing.
Fast fashion, typically, does not have longevity and often lacks in fit. And while that is fine for a trend that will be out of style in 3 months, we are aiming to have a closet full of long-lasting items that fit us perfectly.
You don't have to go bespoke, but you should be devoting a bit more money into your pieces so that they last and they fit you flawlessly. Long term this is the best strategy for timeless and sustainable style.
3. Pay attention to fit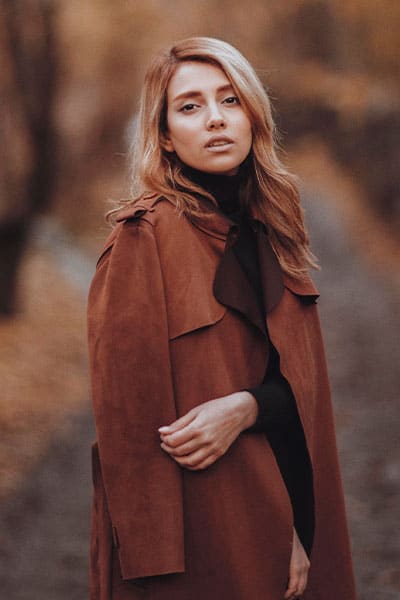 The easiest way to date an outfit is poor fit and silhouette. If you have a sloppy silhouette or items that don't fit you well, the outfit will be a failure. And it certainly won't be something you should wear again.
Your outfit needs to be balanced. While oversized and fitted pieces waft and wane in popularity, a great outfit will feel balanced.
In the below outfit you can see that I pull for two different fit categories so the outfit feels "right". The sweater is fitted and tucked in fully, while the pants are wide leg and loose. The monochrome helps elevate the style as well, to create a more timeless outfit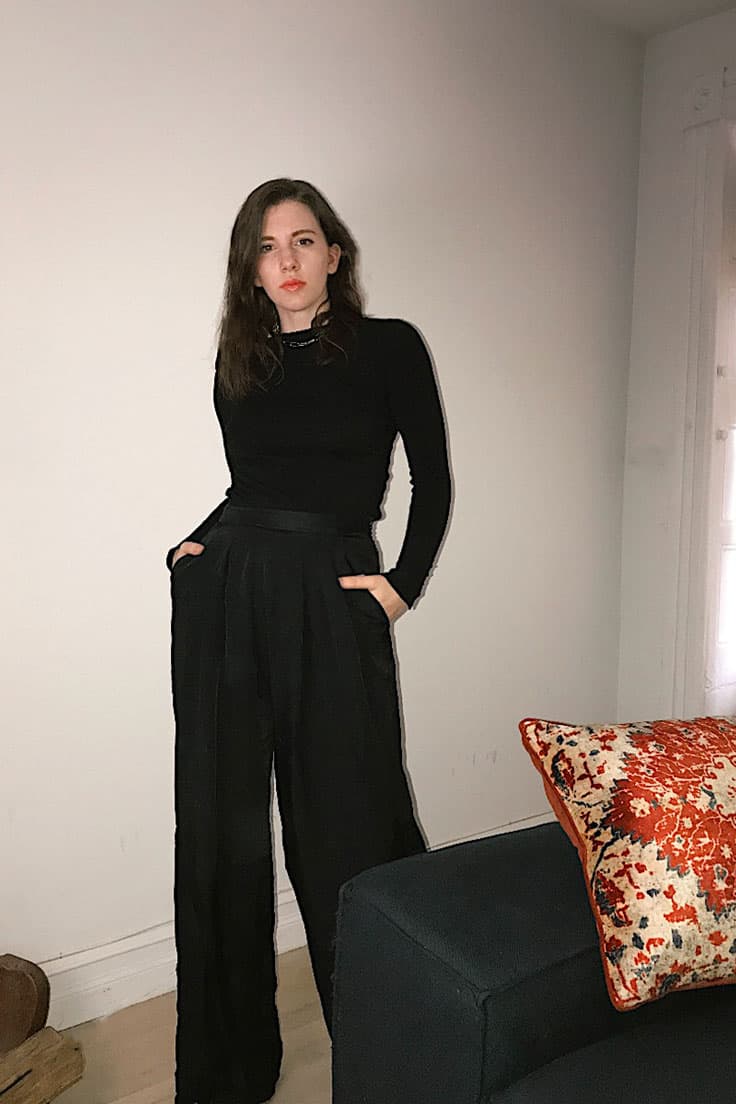 Too many oversized items, or conversely, too many fitted pieces will end up dating any outfit to a specific year, and we want to avoid that.
related: 9 fashion mistakes that are making you look tacky
4. Limit focus on trends
Most trends have roots in fashion history, however they also change and evolve each time they are re-introduced. So, if you want a timeless wardrobe it is best to limit your exploration of trends.
If you try too many trends and you are inexperienced in your style, you will end up with a closet of mismatched pieces that won't be very versatile over time.
That being said, an easier way to integrate a trend into timeless style is to take a moderate version of the trend, and ideally a neutral colored version of it.
For instance, if you love the boxy blazer trend but are worried about its longevity, opt for a tan or black boxy blazer instead of a print or neon colored version. And pair it will some elevated basics to keep it more timeless.
You can see below how the boxy blazer can be styled both with a timeless fashion look and with a trendy approach.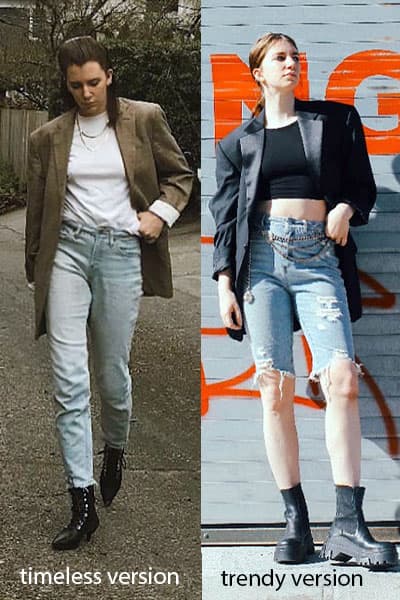 Also, opting for a neutral colored version of a trend is an easier way to make it less dated as time goes on, or in hindsight. For instance, knit tops are very popular right now, but the monochromatic white outfit maintains its sophistication and won't look overly dated in a few years.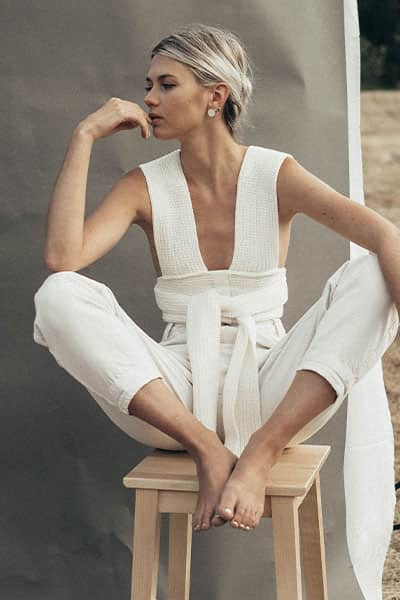 4. Recognize what works for your body
Knowing your body shape is a huge factor in timeless style. Trying to force your hourglass shape into a dress best suited for rectangular bodies is a recipe for ill-fitting clothes and unflattering proportions.
If you need some assistance dressing for your body shape, this post will help.
Dressing for your shape is what allows your clothes to look easy and "made-for-you"- all which in the larger picture will help you master timeless fashion.
This also helps with your confidence and your relationship with clothes, which will be key if you want to continue to improve your fashion sense.
5. Start to have an outfit rolodex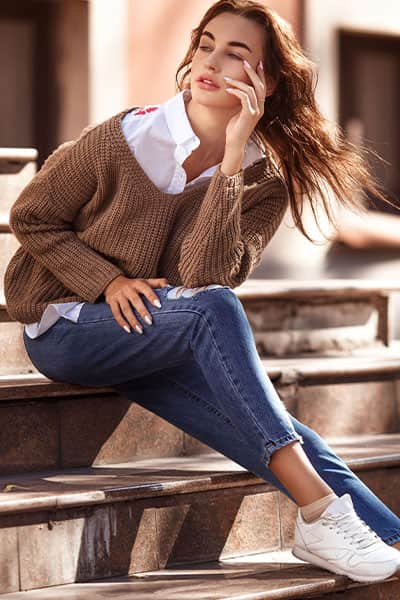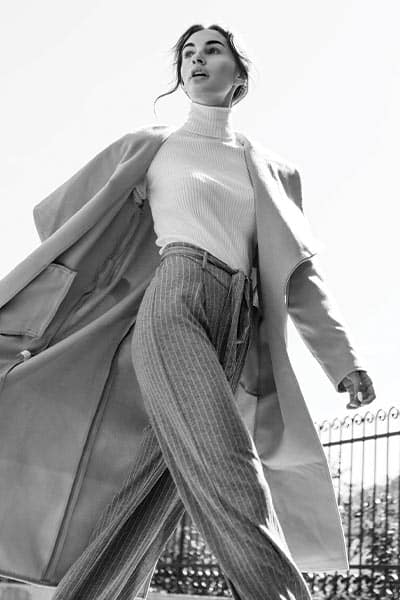 Having a few killer outfits in your back pocket is a great way to combat any fashion frustration or fatigue.
This should be a two-part system. You should have a pinterest or mood board of outfits you like and are inspired by. Especially, any outfit you like and already have the pieces for in your closet.
The second part, is to start snapping pics of outfits you love on yourself. Save these images in your phone and it will be a great reference point. When you need a great outfit you can peruse this album and this practice will also help you evolve and improve these go-to fits.
6. Streamline the Accessories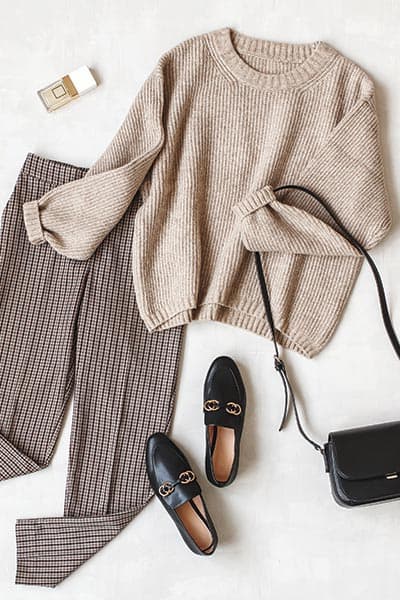 Statement jewelry, loud handbags, or super-trend shoes should all be avoided for timeless style. I'm not saying you can NEVER wear these items, but the majority of your wardrobe and closet should be pieces that won't feel dated in a year.
Having a few, high-quality accessories like a watch, a pair of gold hoops, simple gold link necklace, and a black handbag will be much more impactful for your sophisticated style goals. Plus, they can become your signature pieces which will instantly improve your style.
related: how to look expensive, no matter your budget
7. Know your dominant fashion style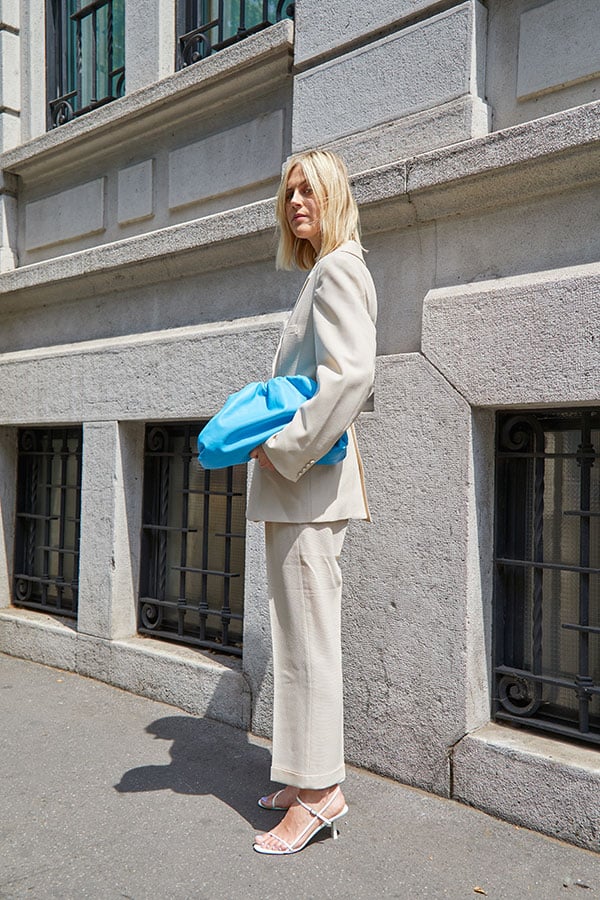 So timeless style is often linked to classic and minimalist fashion styles. However, it is good to know what styles you tend to gravitate towards most, so that you can evolve your personal preferences to be more timeless. Because, first and foremost, you fashion is about you.
If you don't know your dominant fashion style, take this free style quiz (no email sign up required) to figure it out.
8. Keep a neutral palette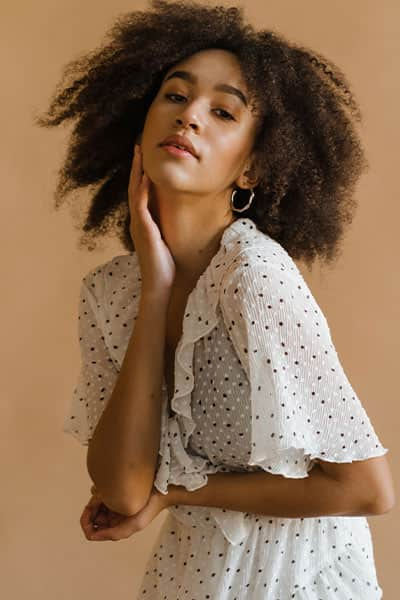 Colors come in and go out, just ask Pantone, whose job it is to decide such things. The easiest way to exude a timeless look is keep your wardrobe more neutral-based.
This means opting for blacks, navy, tan, whites, and simple prints. While, you can add some color to your looks I find it best to keep the color to a secondary piece in the outfit.
Decades often get assigned certain color palettes, which is why neutrals have such longevity. Just think about the 70's and how greens, oranges, and browns come to mind. Or the 2000's when bubblegum pink, neon, and black and white were all the rage.
related: how to wear brown like a fashion pro
9. Classic Outerwear Silhouettes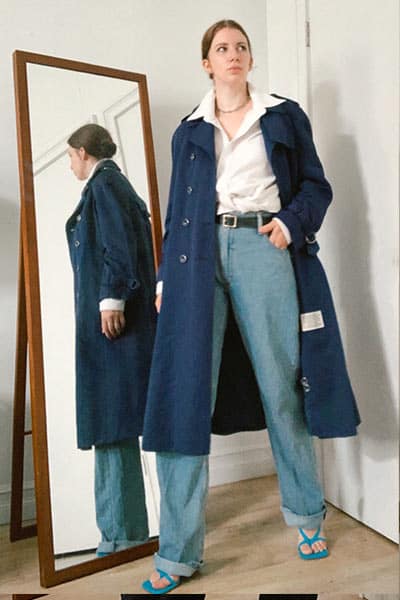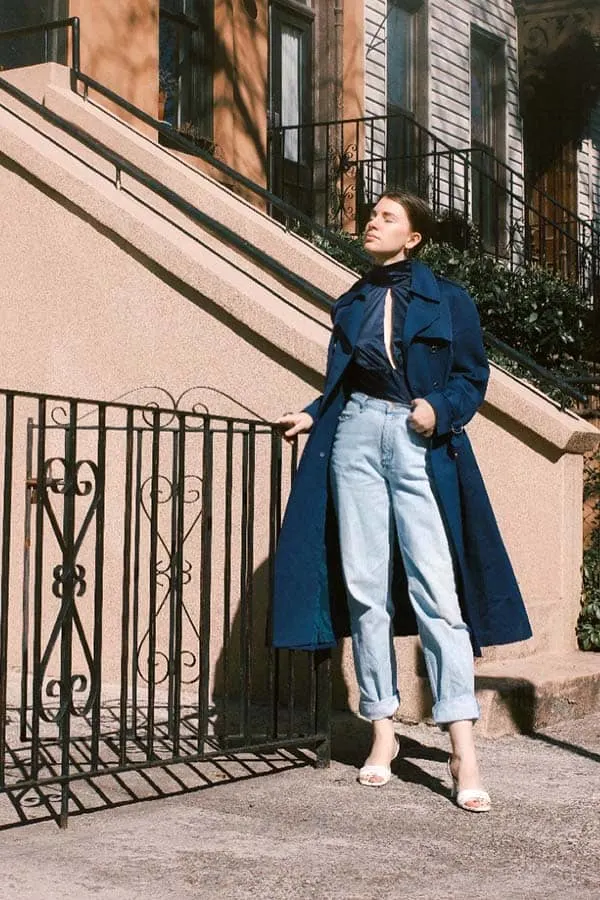 A great coat can make an outfit. Coat silhouettes like the trench, the wrap coat, and the box jacket are all great examples of timeless outerwear.
These simple layering pieces add depth to an outfit and help it feel more complete. They have also stood the test of time and have the fashion seal of approval from every classic style icon.
10. Pay attention to the details of a look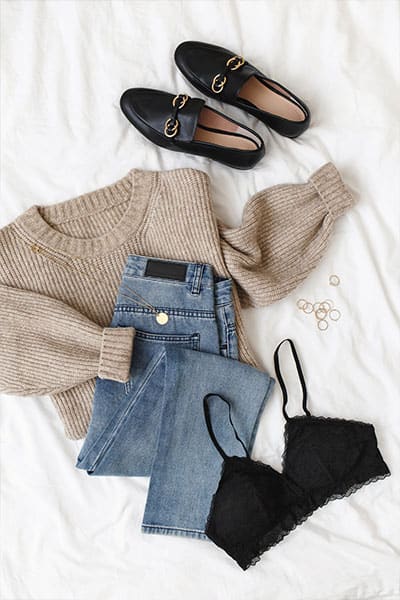 The details of an outfit down to styling techniques like the french tuck, and the style of shoes you wear, can make or break an outfit.
Timeless fashion always feel complete. It's not overly done, or lacking. And the reason it is so successful (besides all the things we mentioned above) is that the outfits are "done".
Don't be afraid to throw a sweater on over your shoulders, try a french tuck, add a simple crossbody, or slick back your hair. All of the details, down to your makeup and hair will help you achieve sophisticated easiness.
I find simple no-makeup makeup, and low buns to be especially effective and don't have an expiration date.
11. Avoid too much slouch
Slouchy details can be fun, but they are usually more prevalent in the faster fashion trends. So avoid silhouettes that are too relaxed, or that don't have any structure to them.
For instance, slouchy bags, slouchy cardigans, and relaxed coats can look un-polished and can date your outfit easily. For instance, waterfall cardigans were big 10 years ago, but they aren't around anymore… However, a classic cardigan still remains stylish, despite the decades that pass.
Athleisure pieces can be used sparingly and should be used in more classic silhouettes. Opt for a crew neck sweatshirt in a neutral color, instead of the graphic hoodie.

We all want to have timeless style that will speak for years to come. A fashion sense that will continue to serve us in family photos, in the work environment, and even during the holidays.
Timeless style makes you appear put-together and confident, and can drastically help you with your relationship with your closet.
If you struggle with finding a closet that supports your fashion goals, check out Craft The Closet of Your Dreams Playbook, here.
Now, go put together sophisticated, effortless looks that exude a timeless approach and will be fawned over in 20 years.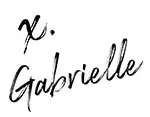 Pin the below image because this advice will serve you for YEARS to come: