Summer is upon us and it's finally time to unveil the top summer fashion trends for 2021. These trends will liven up your wardrobe, expand your style, and get you in the mood for some fun in the sun.
With each new season and influx of trends is an opportunity to try new styling techniques, updated colors, or even a new silhouette all together. While I'm not suggesting you try every trend on this list, this is a good starting point to make your wardrobe feel current and stylish.
This is a continuation from our spring trends list, here. Trends don't disappear instantly, they more often build upon each other.
The TOP 12 Summer Fashion Trends 2021
Checkerboard print

Thanks to fashion's new favorite Christopher John Rodgers, and powerhouse designer houses, checkerboard print is huge for summer. Whether you opt for a hard-line print like Dolce and Gabbana or you take a more retro tweak to it, like House of Sunny (and all over tiktok), this is a fun way to add some print to your wardrobe.
Floss String / Ties
we may earn a commission from you clicking a link in this post. And as an amazon associate we earn on qualifying purchases. full affiliate policy, here.
We have seen a huge prevalence of floss string/ties being incorporated into pretty much every fashion article for the past few seasons. From Inamorata swimsuits, to Bella Hadid's floss string leggings, and high end versions of the trend with Victoria Beckham.
I love this trend and think it's a fun way to add some flirty appeal to any summer fit. If you want to elevate this trend, try a monochrome outfit with a simple silhouette so the ties can really be the focal point.
Buy my exact tie leggings, here.
Flowy Maxi Dresses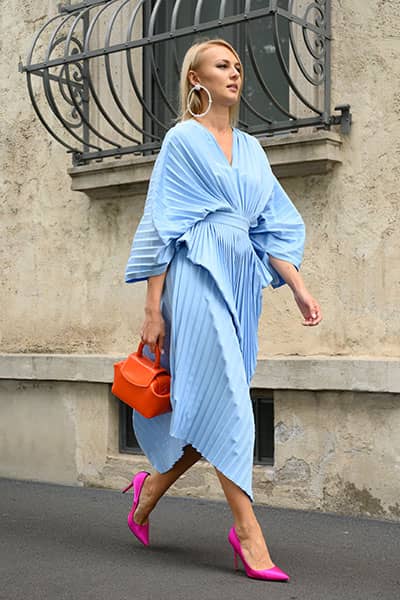 Flowy maxi dresses are the perfect summer staple and trend this season. They can be easily dressed up or down depending on the days activities. We saw these dresses prevalent on the Valentino and Armani runways and I think they will be a trend that continues to stand the test of time.
Baggy / Wide-leg Trousers (and jeans)
Louis Vuitton and The Row had an elevated approach to summer and really favored the wide leg trouser.
While baggy jeans will continue to be in style for summer 2021, we will also see a structured baggy trouser being popular as well. This pairs nicely with summer staples like a boxy tee, a simple crop top, and elevated sandals.
Sequins and glitter
From Celine to Balmain, glitz and sequins were all over the runways. Maybe we just needed some glamour in our lives after the past year, but I fully support this trend.
Add a sequin skirt, or glitter boots is a great way to add some oomph to your summer outfit. This is an especially fun trend for any summer weddings or events you might be attending.
Cut-outs / unusual peeks of skin
Unique cut-outs is one of my favorite summer fashion trends. It's an easy way to show strategic skin without looking overly sexy, and it is perfect for the hot weather.
The cut-outs or unusual peaks of skin is a great way to avoid the shorts and tee ruts that we fall into trying to stave off the heat.
Gabriela Hearst did this so artfully on the runway and MSG also previewed some dressed with well-planned cut-outs.
Corsets and lingerie details
Lingerie details have been trending for awhile, and if you want to try this trend more in-depthy, check out this post.
Givenchy and Alexander McQueen are the more notable houses to endorse this summer fashion trend this season. From layering corsets over blouses, or trying a corset belt, the possibilities are endless.
Y2k fashion influences
Y2k fashion has not ceased in popularity and I think will gain even more momentum in summer. The short skirts, barely there tops, and baggy shorts will be summer staples that work both for the fashion-lovers and the weather.
If you want to try this trend try adding a bucket hat, shoulder/baguette bags, lace-trimmed camis, and anything you might see a Bratz doll wearing.
Netted fabric / mesh
Netted fabric has been a recent favorite on Balenciaga and Dries Van Noten's runway.
The unusual fabric is perfect for summer, and can be dressed down for the beach or dressed up for an evening out.
With strategic undergarments, this trend can be a great way to spice up your summer wardrobe.
Oversized button-ups (men's shirts)
Men's shirts or oversized button-ups are going to be a major staple in summer 2021. As a light layering-piece, or worn as dress, they are incredibly versatile. And you can get even more sophisticated by using the french tuck styling hack.
related: how to wear menswear as a woman
Bold Shoulders
Bold shoulders are only getting bigger for summer. While, the bold shoulders seen on the Balmain and The Attico summer season are amazing, there are more subtle ways to add a bold shoulder to your look.
If you want to try this trend for summer, opt for a padded shoulder tee or a subtle padded should dress or blazer for an easier interpretation.
related: bold shoulder trend how to
Utility details / Workwear
Style icon Rosie Huntington-Whiteley is known for her use of utility details and workwear elements in her sophisticated style. And brands like Hermes and Bottega have sung the praises of these details for their summer collections.
Try a utility inspired shirt, workwear items, or the brand Carhart for an affordable way to try this summer trend.
Summer 2021 accessories trends
Beaded Bags
Bucket Hats
Crochet bucket hats, wider brim bucket hats, and even fluffy bucket hats will be seen this summer.
related: bucket hat outfit ideas
Chunky Loafers
(bonus points for pastel tones)
Rectangular Sunglasses
Hair bandanas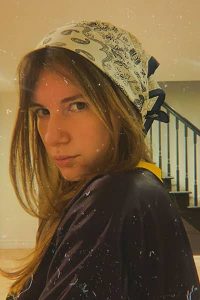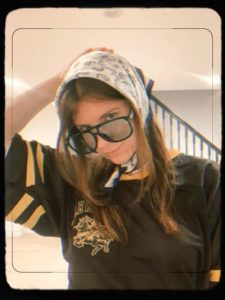 related: hair accessory trends 2021
Craft Jewelry and Beaded Accessories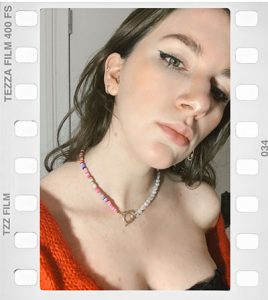 Color-tinted Sunglasses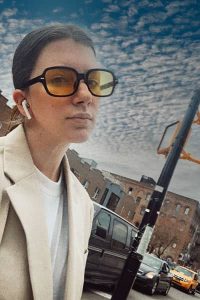 Summer Color Trends
Here are some summer color trends to try for 2021.
Pastel and Sorbet Tones
Greens/Sages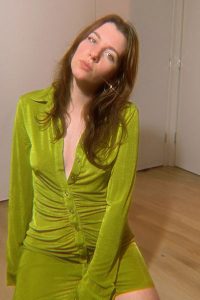 Pops of French Blue
Brown (still)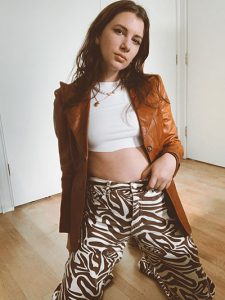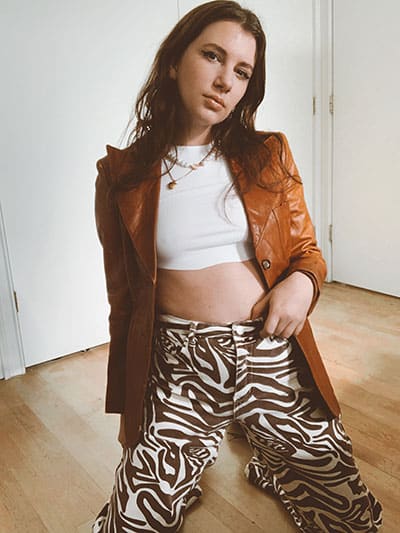 For more on the brown fashion trend and how to wear it, check out this post.
Black & White Combo
High-Saturation Colors
Summer Print trends
checkerboard
hibiscus
gingham print
retro swirl print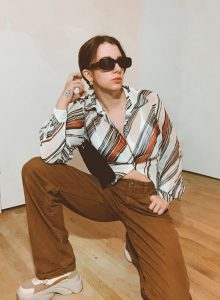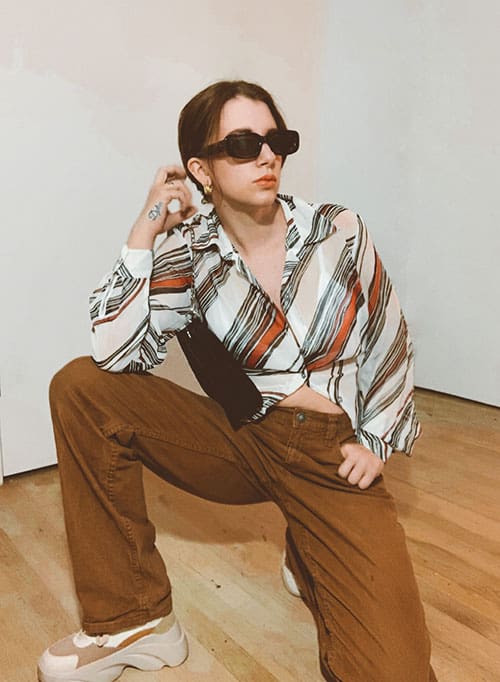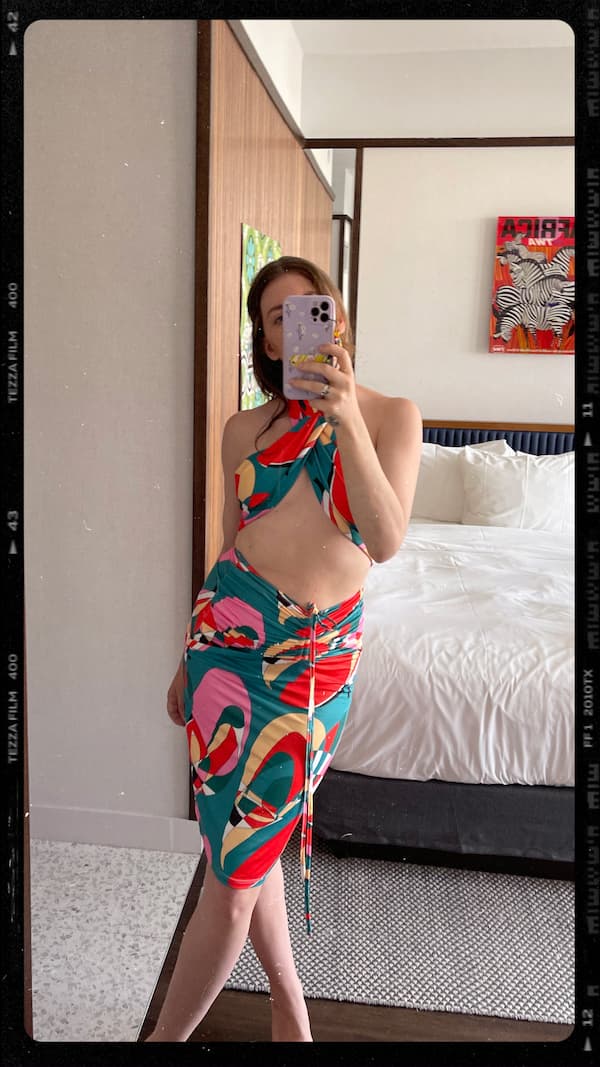 Yin-Yang Sign
Silhouettes trending in summer 2021
related: ways to wear long denim shorts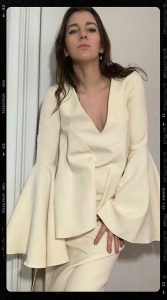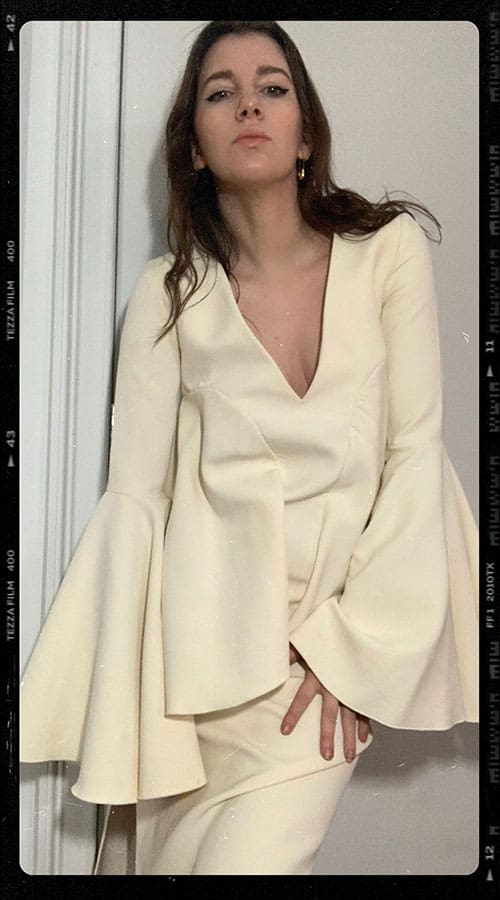 3 piece bikini (sarong skirt)
sports jerseys (big and small)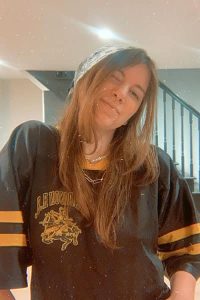 Styling trends for summer 2021
Sweater or jumper tied over shoulders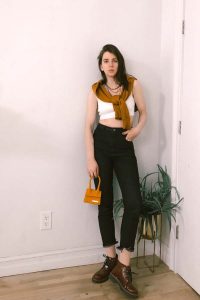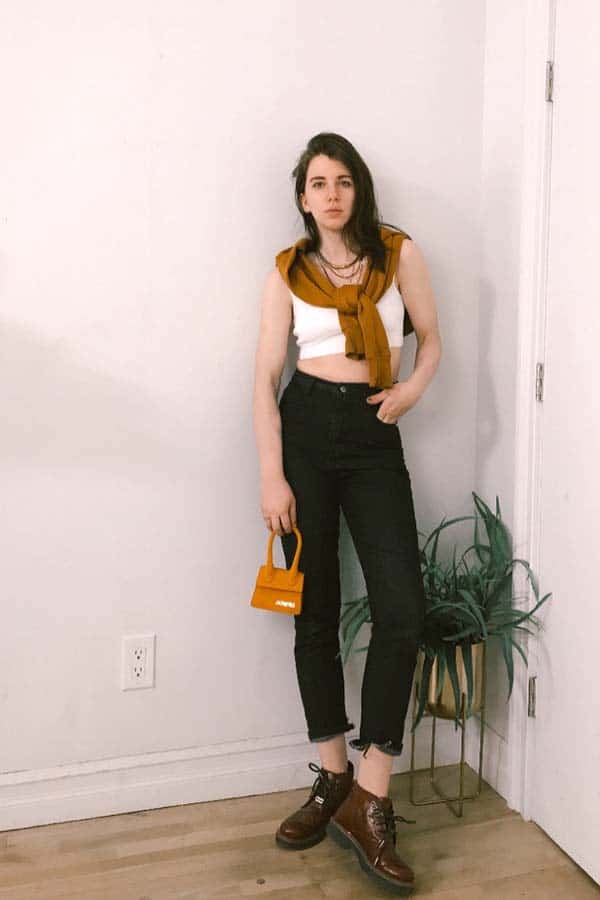 Girly details – For this summer styling trend think lacing details, bows, and any feminine details.
Athletic wear integrated into outfits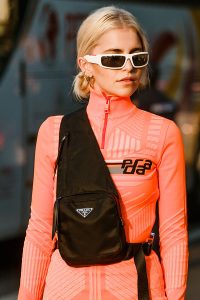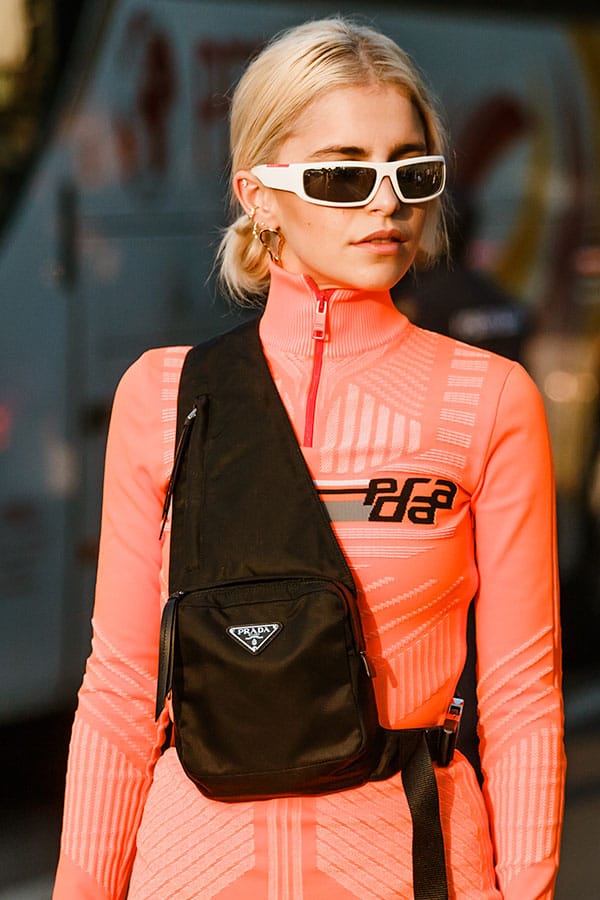 Summer style can sometimes get bogged down by humid days and scorching sun, but don't let that kill your style. Try integrating some of these top summer fashion trends in 2021 and look stylish and weather-appropriate.
Now, this is a very long list of trends, and I encourage you to pick ones that you are naturally drawn to. Being stylish and finding your personal style is about knowing what you like and what you don't like. It's not all or nothing with fashion trends.
And if you strive to be more stylish, but don't know where to start… Or, you have a closet that doesn't support your style, check out my Craft the Closet of Your Dreams Playbook.
Now, go get your summer style on! And don't forget the spf.