So, maybe we just get caught up between never-ending exhaustion and unachievable movie-style goals, but does anyone else get frustrated with business casual fashion? It's like, I can't rock five-inch stilettos and the latest Proenza Schouler dress with my hair perfectly blown out with a driver gracefully assisting every errand throughout the day. I mean, I wish that was my life (kind of), but I think that's a bit of Hollywood imagery polluting the actual, everyday work attire that most women need to conquer.
So business casual for women, what does it even mean? Well, business casual style can vary from office to office, the city you work in, the climate, and your capacity for getting dressed in the morning. But, we are going to break down what casual business attire for females should consist of and examine what you need in your closet to provide the largest array of easy and chic female office outfits.
What to look for in business casual attire:
So business casual style is centered around a casual office-appropriate style that allows one to function at their job, and still look professional. In this post, we are not talking about business professional* which is usually centered around a suit ensemble and more common in workplaces like banking, finance, and law. We are discussing business casual attire and we will focus on what items are included in this category, what items you should avoid, and how to still look fashionable and express yourself even if you're in a business casual setting.
What is business casual fashion?
Business casual attire is exactly what it sounds like if you break down the two words. Business attire (a formal piece of clothing like a blazer, a shirt, or skirt suit) paired with a more casual piece like a sweater, an easy trouser, or even a cleanly styled t-shirt).
Casual business attire usually consists of neutral, flexible colors like white, tan, brown, black, navy, and gray. And you can add neutral patterns like leopard print, stripes, or even a subtle polka dot. The majority of your business casual wardrobe should be neutral, in order to have the most flexibility in mixing pieces. However, you can also use pops of color or patterns to add more personal style to your outfits as well.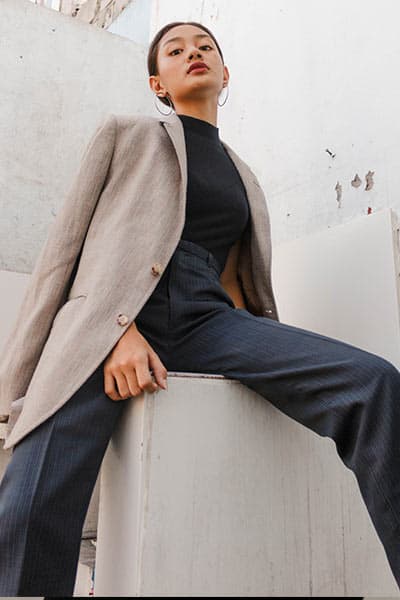 Also, let's admit it… business casual attire isn't the most fun wardrobe. So maybe you don't want to have an entire closet full of trousers and work-appropriate shirts… I get it. But if you allow yourself to have neutral color pieces they can be worn a few times a week simply paired with different items each time. That great white silk blouse you love can be worn with your tan wide-leg trousers, your chic plaid suit skirt, and a basic black trouser.
If you need help with your closet in general, check out my post on building a wardrobe from scratch, here. This will show you how to build a wardrobe you love and identify with. From there, you can take pieces from your everyday wardrobe and integrate them into your workplace outfits, assuming they fit the dress code.
So for casual workplace pieces, you want to avoid any pieces of clothing that show too much skin. You definitely do not want plunging necklines, mini skirts, or even strappy tanks. It's kind of like when you went to school and your principal would tell you your skirt was too short- if you think your principal might side-eye your outfit, don't wear it to a business casual setting. When in doubt, change.
Your workplace attire is essential to people's perceptions of you, and how seriously you are taken. This is actually great news, once you master business casual style. Your clothes can help communicate who you are to your office, what you want to become, and your confidence in yourself.
we may earn a commission from you clicking a link in this post, at no additional cost to you. full affiliate policy, here.
FAQ for Business casual attire for females

Can you wear jeans in business casual?
Every office has a different set of standards, but generally, no you can't wear jeans for business casual. And even if you see other people wearing jeans in your office, I would generally avoid it.
Jeans are a staple of your wardrobe and they tend to be an easy item to grab when you need a cute outfit. But, remember that your office environment is a place that you want to exude confidence, expertise, and authority.
So scope the office environment, is anyone else wearing jeans? Are the majority of people wearing jeans? Probably not. And just because your boss or the unpaid intern rocks jeans now and again, does not mean you should.
REMEMBER: Everything in this post is to help you find the easiest way to style yourself for a workplace environment. But business environments have evolved over the past decade and some of these rules may not apply. Use your best judgment if you read something that doesn't feel like it fits your workplace.
Are leggings business casual?
As much as I love a legging moment, leggings are also not business casual. Now, I do believe you can wear leggings as pants, just check out my ultimate guide on that here. But, just because they can be pants does not mean they hit the threshold for a sophisticated business casual style.
I would even avoid the faux leather leggings that have become so popular. I think their style is edgier than your average workplace and too form-fitting to be easily styled. If you like this style, rock it out on the weekends or on your hot hinge date.
What is not appropriate for business casual attire?
Ok, so we have discussed the top two items people try to integrate into their business casual style, denim, and leggings… But what else should you avoid?
Here are things that should not be in your business casual attire:
-denim and jeans
-leggings
-sweatpants and athleisure pieces
-crop tops
-spaghetti straps and off the shoulder tops/dresses
-full sequin pieces ( a small sequined or beaded detail is ok)
-slouchy or boho dresses
-leather skirts
-cowl necks or plunging neckline tops
-skin-tight pants
-shorts
-large logos (whether it be your favorite sports team or the Gucci G's, any logo that is prominent should be avoided)
-any pieces that show an undergarment (sheer shirt etc)
-flip flops
-Sky-high heels (over 4 in. is the general rule)
-distracting jewelry (avoid jewelry that inhibits productivity or draws too much attention)
Let's get into building your business casual wardrobe:
Business Casual Pants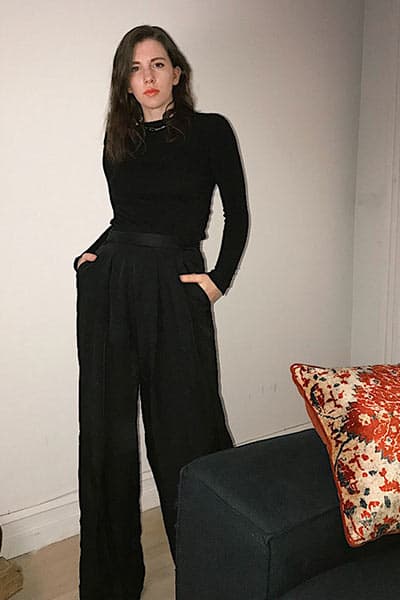 Let's start with the biggest hurdle in a business casual wardrobe, your pants. Pants can be the trickiest item to buy because the fit is so important. You want to find a pant that you aren't dying to take off the second you step into your house, because if you're going to be in these pants for 9 hours a day (at least), then you want to be comfortable. But, also chic. But, also comfortable.
So let's start off by explaining what you should look for in business casual pants:
Business casual pants should be fit properly, and be in a silhouette that is workplace appropriate. This includes a high waist wide leg trouser, a paper bag waist trousers, a loose chino trouser, or a straight leg pant. You want to avoid extreme silhouettes like flares, capri pants, exaggerated waistbands, and skin-tight pants.
Ideally, you want a wrinkle-free fabric like wool, polyester, or lyocell ( a synthetic form of rayon). Cotton and corduroy also work. However, I would avoid silk for pants because this fabric tends to be more formal, more revealing, and is high maintenance. You don't want a coffee stain on your silk pants that lasts through your big important afternoon meeting.
When it comes to colors, you need to have some neutral-colored business casual pants in your wardrobe. These will be your foundational pieces. I love a high waist wide leg trouser because it exudes sophistication while also being extremely flattering.
related: how to look sophisticated no matter your budget
Avoid low rise pants and opt for either a mid or high rise pair of pants for your workplace wardrobe. Also, Khakis are considered business casual and are a great option for your work wardrobe.
Here are some tips for finding pants that fit you:
Don't be attached to a certain size.

I myself range anywhere from a zero to a six depending on the brand.

Walking in and only paying attention to the number will mentally block you from evaluating if those pants feel good on you!
Pay attention to the rise of the pants and how it fits through the hips.

For business casual pants, you want to avoid a low rise or a silhouette that hugs too tightly through the hips. Not only will this be uncomfortable but it will look sloppy after a full day of work.
Find a brand you love.

Once you find a brand you love, return to the store and try on similar styles.

Chances are their fit will be similar and will make it easier to find a few trademark silhouettes for your business casual wardrobe.
Don't be afraid to tailor a pair of pants.

If you are petite or extremely tall, or simply fall outside the fashion standards of proportions, it is best to take a pair of pants to the tailor.

You can get the pants hemmed, or have the waist taken in, or even the hip areas let out.

I would only recommend this option when you know you love the pair of pants, and they are well made and will serve you for years to come.
If you haven't found your golden brand or style yet, go to the store and try pants on in person. Take photos in the pants and then return back to the photos in a few hours to see if you still really like the way they look. Don't make snap decisions in a dressing room, trust me… it's how I ended up with pants that "might sorta work" if I pair them like this, but are really just a massive waste of closet space. Don't compromise, and give yourself time to evaluate the style.

These are pants you will probably wear a lot, so it is crucial that time is spent making the right decision.
related: how to dress for your body shape
Business Casual Skirts
For business casual skirts, you want to avoid a low-rise or short length. Body-conscious pencil skirts should also be avoided. If the skirt hugs your curves throughout then it is not a skirt you want to wear in the office.
Your skirt can be snug through your hip line, but then should naturally taper away from your legs in order for it to be appropriate for the workplace environment. If you like the pencil skirt silhouette make sure it is loosely fitted beneath your hips, has a hem that hits right above your knee or below, and has a slit. The slit is important so that you can walk properly, and get up from your chair with ease. You should avoid any pencil skirts made of stretch fabric as they will likely hug your body in an inappropriate way for the workplace.
Tip: I am all for loving my body and showing it off in an appropriate setting. However, in the workplace, you have to be chic and professional. So while the movies may promote the sexy secretary look, we are going for the most respected and admired position in the company and that involves looking capable and garnering respect from everyone (even that judgey coworker no one likes).
Midi skirts are also a great workplace option. These are skirts that hit around your mid-calf.
I would avoid floor-length skirts as they are too formal for business casual. And I would also avoid any skirt that has too much volume, as that will be a distraction to the office environment and also hard to maneuver in.
Business Casual Blouses and Tops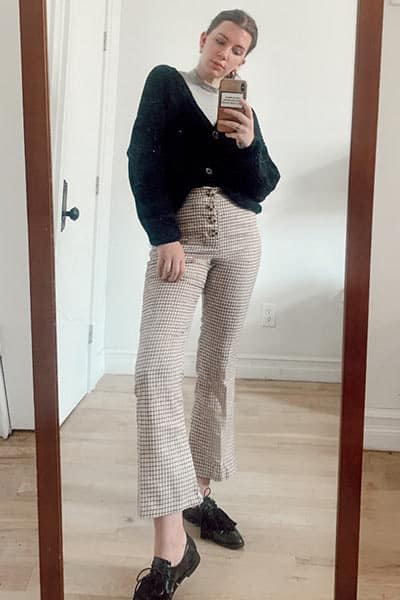 Business casual tops and blouses are really a great way to express your personal style a bit more in your workplace. Your workplace tops will most likely evolve from year to year, so they are not as labor-intensive to purchase.
Blouses and tops can be in a wider variety of colors, and patterns and still function chicly in the office environment.
In terms of necklines, you want to avoid anything that shows your cleavage (even if you don't really have boobs). And pay attention to the button placement when shopping for blouses because you don't want a button placement that either shows too much or looks unflatteringly buttoned so high on your chest.
Necklines that work for business casual:
Scoop Neckline
Boat Neckline
Square Neckline
Keyhole neckline
modest v-neckline
Turtleneck
Mock turtleneck
Necklines to avoid for business casual:
Plunging neckline
Halter neckline
Any open back
Sweetheart neckline
Short sleeve blouses and shirts are appropriate for most business casual environments. However, tanktops cuts should be avoided, unless they are layered with a blazer or sweater.
For spring and summer opt for neutral tans, blush colors, white, pale grays and blues, and even a lighter saturated orange or yellow. While wearing a pop of color is a great way to show your personality, you want to avoid neons or overwhelming color shades. Let's not blind our co-workers on Monday morning with a highlighter green blouse.
For fall and winter, you can bring out shades like jewel tones (darker turquoise, magenta, amber), muted tones, and some darker shades like oxblood burgundy, or forest green. Shades of browns are also a great way to switch things up when you get a little sick of standard neutrals.
Blouses and tops are where you can play with prints as well. Opt for smaller-scale prints that don't overwhelm your look. If you are worried a larger scale print is too loud for the workplace, try throwing a blazer on top of it, to dampen the impact.
In some work environments, you can even get away with a professional-looking t-shirt. This should be a polished, wrinkle-free (logo-free) t-shirt. It should be worn with a layering piece and have a slightly boxy silhouette. Avoid any distressed t-shirts, logo t-shirts, or form-fitting t-shirts. This is my go-to t-shirt for business casual.
TIP: if your bra is at all visible consider a fitted tank top underneath to avoid any awkward office moments.
Business Casual Shoes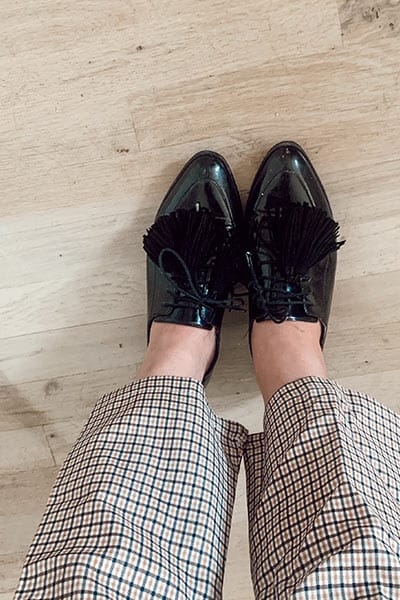 Shoes may be my favorite way to add character to an outfit. However, it is incredibly important with the business casual style that your shoes are work-appropriate and functional for the 9+ hour day you have ahead of yourself.
So you need to avoid any athletic shoes and any sky-high (above four inches) heels. Anything you could go for a jog wearing is also out.
Now, when people talk about shoes for the workplace we think of those horrible orthopedic monstrosities that we would die if anyone saw us perusing the city streets in. But, there are better alternatives out there, I promise! Just because you're at work and need to function doesn't mean you need the quintessential "no-nonsense" shoe.
Shoes add personality to your outfit, so don't just find one essential pair of shoes for work and pair them with every outfit. That is the easiest way to fail at a chic business casual outfit. If you were a cook would you use the pepper to season every single dish you make? I hope not, because I wouldn't want to try your cupcakes.
Here are some great business casual shoe options:
Flat loafer:
Heeled loafer:
Pointed flat:
Ankle Boot:
Boots are great for a business casual environment. The height of the heel is up to you, and what you are comfortable with. I would avoid any boots that have too much ornamentation or anything too flashy. Combat boots, military, or hiking boots should be avoided.
Pump (block heel is usually easiest)
Stiletto
The stiletto is great for people who are comfortable in heels and have jobs that don't involve traipsing across the city. My favorite stiletto brand, worn by Meghan Markle and Kate Middleton is Sarah Flint. They are of amazing quality and are so incredibly comfortable.
Business Casual Sweaters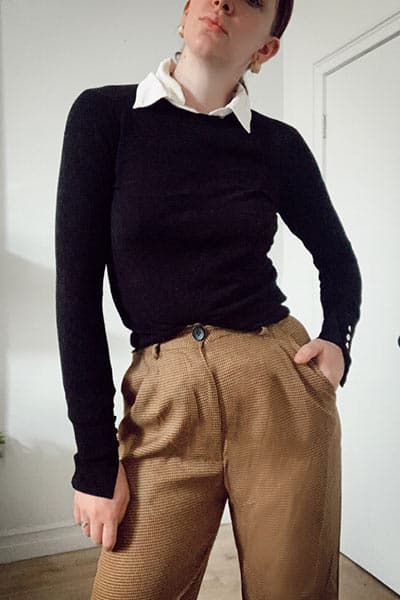 Sweaters are an essential layering piece for the office. As the weather starts to get chillier, and office temperatures are either too hot or too cold, you need some great layering staples in your work wardrobe.
Just like with every item we have discussed so far, the fit of the item dictates whether or not it is workwear appropriate. When dealing with sweaters you do not want anything too slouchy, or anything that has holes or raw seams. Sorry, Rick Owens, not today.
Sweaters are layering pieces and can be integrated over a dress, under a blazer, or with a pair of trousers. I also love a crew neck sweater over a more structured collared shirt.
Everything from fine-gauge sweaters to heavier cable knit sweaters is appropriate. When wearing a heavier sweater just pay attention to your proportions and where the hemline hits. You want to avoid anything that looks like a sweater dress.
If a sweater and trousers feel too masculine for you, trying adding a simple pair of gold hoops (not large size), or a feminine heeled shoe.
Are cardigans business casual?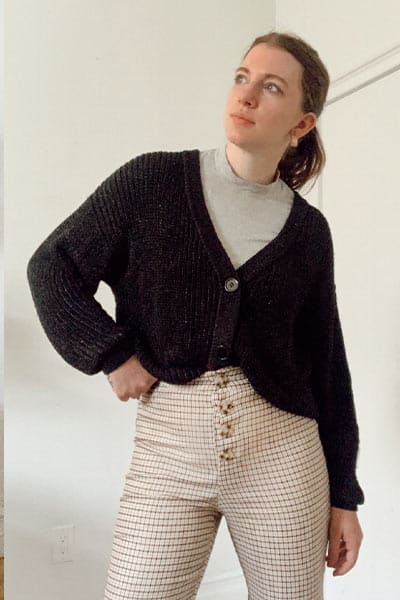 Cardigans can also be a great piece to have in your wardrobe for layering a workplace outfit. I prefer cardigans that hit above the hips. I find extra long cardigans hard to pull off and can skew your proportions to be unflattering. However, they are a good option if you are wearing something more form-fitting and want extra coverage to be more business casual appropriate.
But this is my favorite go-to layering cardigan: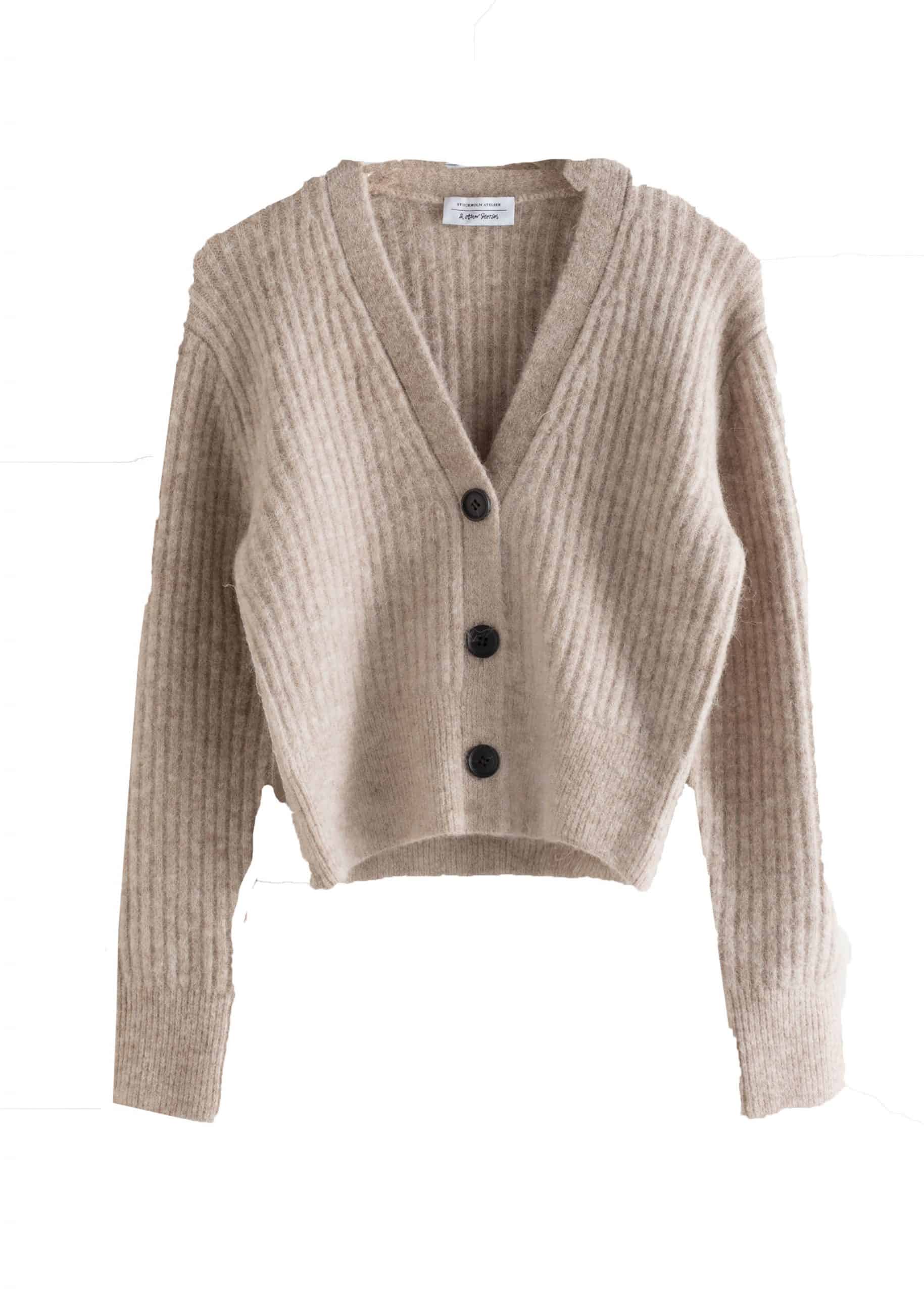 It also happens to be a mainstream fashion trend as well, so you can wear it outside of work as well.
If you go with a chunkier knit cardigan, just make sure the rest of your outfit has more structure. You need a balanced look. So for instance you could wear a chunkier knit cardigan with a structured shirt, trousers, and heels. This combination elevates the chunkier cardigan and avoids it looking unkempt.
Business Casual Jackets and Blazers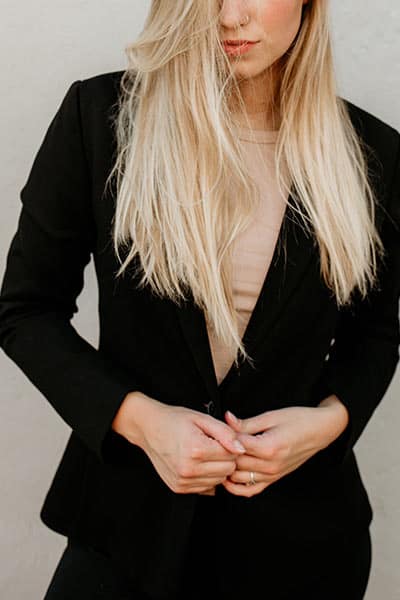 Because this is business casual, the blazer or jacket is not a necessity for your dress code. However, it is generally essential for your commute, more formal meetings, and for a generally polished look.
Blazers can range from something boxier to something more fitted in the waist. While I wouldn't go "oversized" with your blazer for business casual, you can still do a loose-fitting blazer if you like that style. It's a personal favorite of mine, and I think as long as it's not overly baggy and does not have shoulder pads, you can get away with a boxy blazer cut. For instance this look: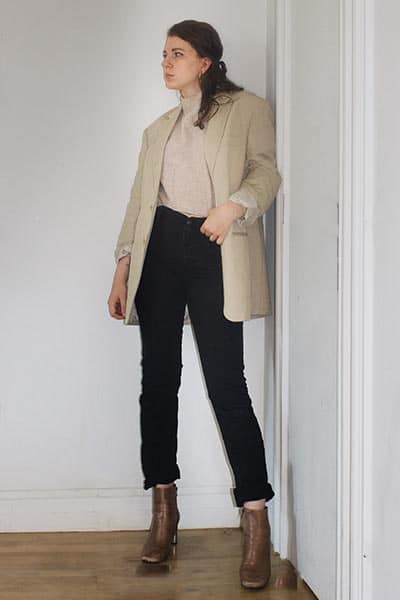 Notice how with this business casual look, the boxier blazer is balancing out the more fitted pants? I would not create a workplace outfit that consisted of ALL baggy or boxy pieces.
Blazers should be made of easy materials like wool or cotton. I would avoid any silk blazers as they will look very wrinkled by the end of the day, and satin details appear too formal for the business casual environment.
related: how to style the oversized blazer
When it comes to blazers I would keep the color palette neutral. You can opt for a minimal plaid or tweed texture, but I would avoid any brightly colored hues or bold patterns (like a large scale herringbone).
You can also wear a tweed jacket like the one below. This style is a more feminine alternative to the blazer and a fun way to switch things up.

Business Casual Dresses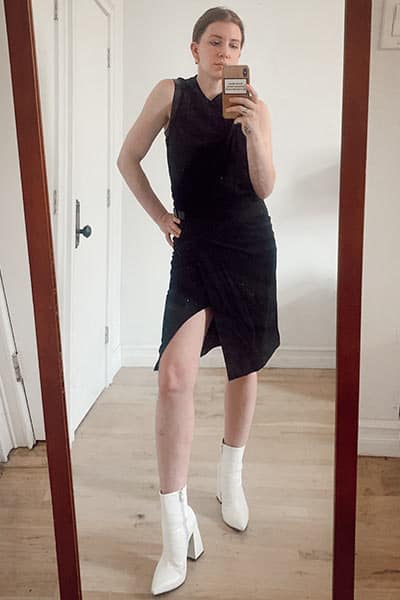 Dresses can be an easy choice when it comes to business casual. They are basically an outfit in one, so you don't have to worry about whether this top looks better with your skirt or trouser. Plus dresses are an incredibly comfortable option, provided you get ones that fit properly.
Mind your necklines and hems as we discussed above and you should be good to go.
Dresses that are more form-fitting can be made more casual with a pair of loafers or flats instead of heels. And don't forget black tights as an option to make dresses winter-appropriate.
related: how to style black tights in the most fashionable way
You can also try wearing a turtleneck under your fitted dress if you feel it's not warm enough or skews a bit too formal.
Mini dresses, floor-length dresses, spandex dresses, and any dramatic hemlines (high-low, wide A-line) should be avoided.
Dresses are also a great office option when you have a day-to-evening situation because they will most likely transition the easiest to night activities.
Dress silhouettes that work for business casual
A line
Sheath
Wrap Dress (just watch how much leg you flash)
Shift dress
Shirtdress
Turtleneck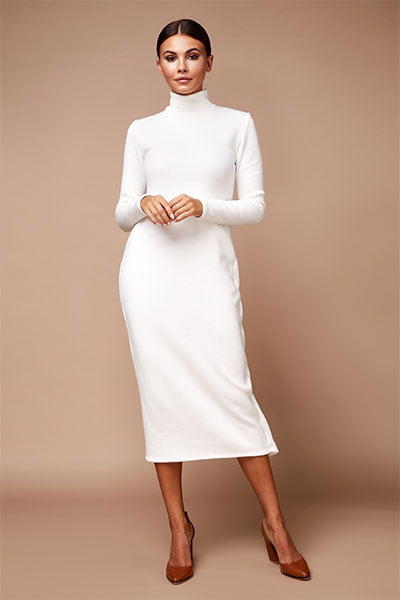 TIP: You can have a few "edgy" or interesting details as long as they are not too dominant on the dress. For instance, this all-black wrap dress has some black leather buckle details that are only noticeable close up. This is a perfect example of character and style in a business casual piece.

Business Casual Purses and Totes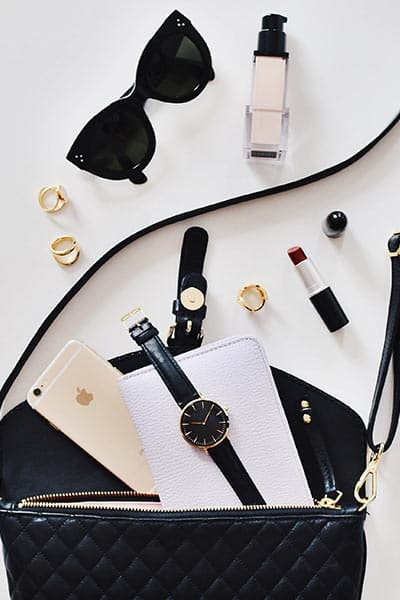 An office-ready bag is so important. However, this won't be like your traditional handbag collection where you have statement purses of all sizes, colors, and textures.
Instead, I recommend getting 1-3 quality business casual bags for your wardrobe. I find a leather tote, a larger handbag, and a chic elevated backpack the best options.
The larger size leather tote is your go-to when you need a purse that can haul your computer, your work files or any other extraneous things.
Use a tote organizer like the one below to keep things from getting lost:

-This organizer is small enough to fit in most totes and organizes all those work accessories. It also comes in a neutral color so it won't stand out or take away from the beauty of your bag.
A larger handbag (bonus if it has a shoulder strap option) is great for more professional meetings or days when you don't need to bring the office with you. It appears professional yet still is large enough to carry essentials. Avoid anything that is too small ( if you can't fit a basic planner in it, it is probably going to be too tight after a few days of collecting miscellaneous items),
Now, the backpack will not be everyone's choice, but it needs to be mentioned. We are NOT talking about a Jansport backpack that you had in 5th grade. Or any backpack you would use for sports or hiking. We are focusing on an elevated, minimal backpack. Usually, this means limited outside pockets and a more chic fabric like leather, faux leather, or waterproof nylon. Simple and chic is best for backpacks when used as your go-to business casual bag.
Business Casual Accessories/Jewelry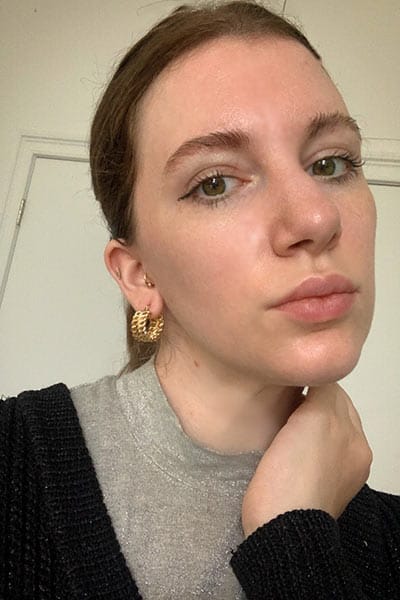 So we already discussed some accessories to avoid, like distracting jewelry. So there is a fine line between wearing an interesting necklace that makes a statement, and a statement necklace. We want to add details that enhance our outfit, but we don't want them to become a detriment to our productivity. Avoid any jewelry that is noisy, gets in the way of phone calls, or movement.
If you have a lot of piercings, keep the earrings super tiny, and avoid drawing attention to your ears. I have multiple piercings and use tiny studs like these to keep my ears looking professional. I also leave some of my piercings out if I feel it is a more conservative environment.
A classic link watch is a great essential to your business casual vibe as it will not only serve a function but will add some interest to your outfit.
A simple hair scarf or headband is also a great minimal option to add some personality to your outfit.
Invest in a great belt. You should have a few belts in varying heights and colors. I like having a 1.5 in height belt in both black and brown and I think it is also good to have one woven leather belt that is skinny. Avoid any buckles that are too decorative or any chains that will be distracting. When it comes to business casual accessories we are shooting for elevated minimalism.
related: 7 accessories to make your business casual outfit chicer
5 great places to shop business casual
Jcrew has great business casual pieces. They are my go-to for sweaters and more classic blouses.
One of my favorite places for polished basics. I love their boxy t-shirt and think it could easily transition into the business casual wardrobe when paired with some more structured pieces.
Don't look at the weirdly posed model ad campaigns and judge a piece by that. Instead, go to the store and try it on. They have a lot of great business casual clothes that are chic and modern that just need to be styled correctly.
Mango has great affordable pieces that can easily work for business casual while also exuding elevated minimalism at its best. I love Mango for great work boots, trousers, and shirts.
Minimalist heaven; full of well done classic pieces that you will keep for a long time.
Style tips to keep in mind
Don't lose yourself: You want your style to speak for you. Communicate with your clothes.
Don't throw in the towel.

I get it, you had a few bad outfits in your life and look back and cringe with shame, so now you just avoid it altogether. But crafting a great style takes time and is constantly evolving.

And guess what, with each day comes an opportunity to try a new look and improve upon what you tried before.

Grow, adjust and be your best self.
Pay attention to proportions. If getting dressed comes with anxiety then you need to learn your body shape and what fits your ideal proportions.
related: how to look taller and thinner no matter you weight (dressing proportionately)

You spend a lot of time in your office, and it's crucial to make an impression. Your clothes can help you create a reputation that speaks to your work ethic, your goals, and your dedication. Be the full package with an amazing style that makes you the obvious person for the promotion, the favorite employee, or even just the one people know has their shit together.
Now that you have your business casual wardrobe together, you are literally going to be unstoppable.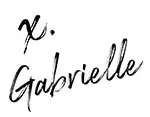 Pin the below image, because this ultimate guide is worth referring back to!