7 Business casual accessories that will help you look more put together and more trendy at work.
Ok, I admit, that looking trendy while maintaining a 9-5 job appropriate look can be challenging. Especially if you're in a less creative-focused workplace.
The fashion workplace is a plethora of beauty, trends, and walking editorials- usually. Unless it is fashion week, and then everyone looks like they are living on coffee, and haven't changed in 5 days.
But, just because you are stuck at your desk, or living your work life in a sterile office does not mean you have to forget about trends or your style.
It is possible to look more stylish at work with these 7 accessories. These pieces are the "it" items that every fashion influencer, icon, and magazine is showcasing.
And the best part about these accessories, are they totally work for almost ANY office environment/workplace.
Being trendy does not have to be relegated to the weekends.

I have to say that fashion makes me come alive, and it slowly morphed into a strong purpose in my life.

Being stylish, trying trends, and taking more pride in my outfits has lead me to feel better about myself, improve my confidence, and overall find my identity and express it more succinctly to the world. So let me re-iterate- you can find strength in style, you just have to start taking small steps.
And if you want to learn how to tackle more than just these accessories, check out my free style-guide below.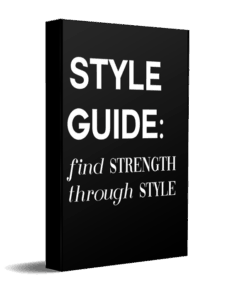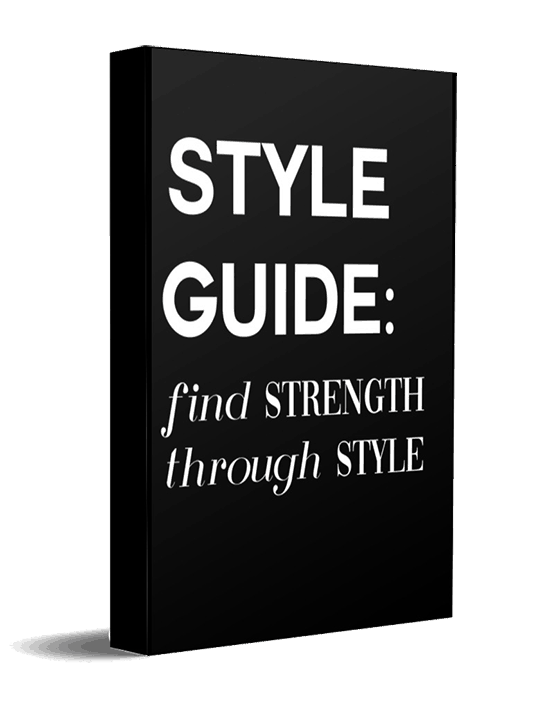 [eltdf_button size="medium" type="" text="Style Guide Info" custom_class="" icon_pack="font_awesome" fa_icon="" link="https://gabriellearruda.com/style-guide-book/" target="_self" color="" hover_color="" background_color="" hover_background_color="" border_color="" hover_border_color="" font_size="" font_weight="" margin=""]
** we may earn a commission from you clinking the links in this post at no additional cost to you, for the full affiliate policy, click here.
1. Simple Link Necklace Or Trendy Pearl Necklace.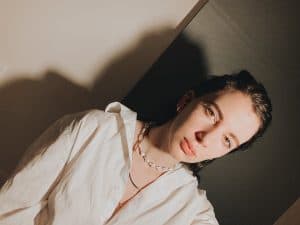 Link necklaces and raw pearl necklaces are all the rage. And you can even pair one of each together. They contain classic elements, but present a new twist on them. They are also easy to wear, won't get in the way, and won't be "too loud" of a statement for work.
Plus, they pair with almost anything. White blouse and slacks- they go well with. Suit and sweater- they can work with. Even a simple work dress works with these necklaces.
If you are wearing a very bold color (or lots of color) and/or print- these might not be the right necklaces for that look. They are simple, minimal necklaces and they might not be stylistically in the same vein as a bold dress or colored outfit. But, it is about experimentation and this is not a hard rule.

2. Padded headband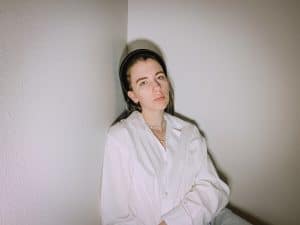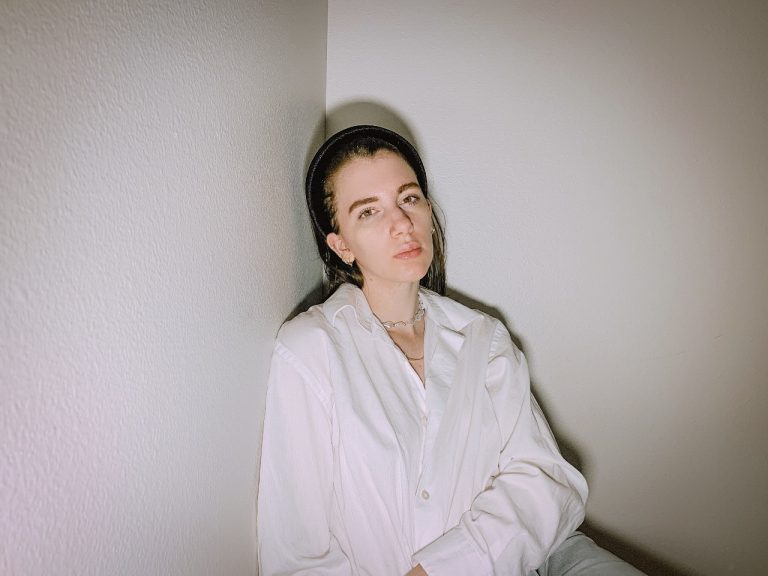 The padded headband is an epic trend right now. It has been trending for a while and shows no hints at slowing down.
If this trend is too scary, you can opt for a smaller headband, but you should check out this post first as it will break down how to wear this trend with ease. (even if it seems too much for you, right now).
Everyone from Kate Middleton to every fashion influencer out there is rocking the padded headband.
If this trend seems a bit much for your workplace, there are two things you can do.
The first is to opt for a less padded option (check the height of the padding and start small). The second is to keep the rest of your outfit very simple. Try a white blouse and jeans/slacks or a tonal turtleneck and pants. Going tonal, or sticking with staple pieces allow the headband to be your main focal point, while not competing with other pieces in your outfit. This creates a balanced look and makes it more accessible. [ how to wear monochrome/tonal outfits]
3.

Square toe boots
Square toe boots are one of the boot trends this season that actually work in the office.
While super chunky, combat boots may also be trending, the fact is unless you work in a construction zone you probably can't wear these to your business casual environment.
So- opt for a square toe boot. Ankle height is usually the most business flexible and probably the easiest to style.
The square toe boot looks great with a suit, and can even pair well with a work dress or casual ensemble. For other boot trends this season, click here.

4. Simple Hair Accessories: Scarf, Bow, Scrunchies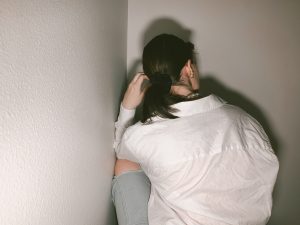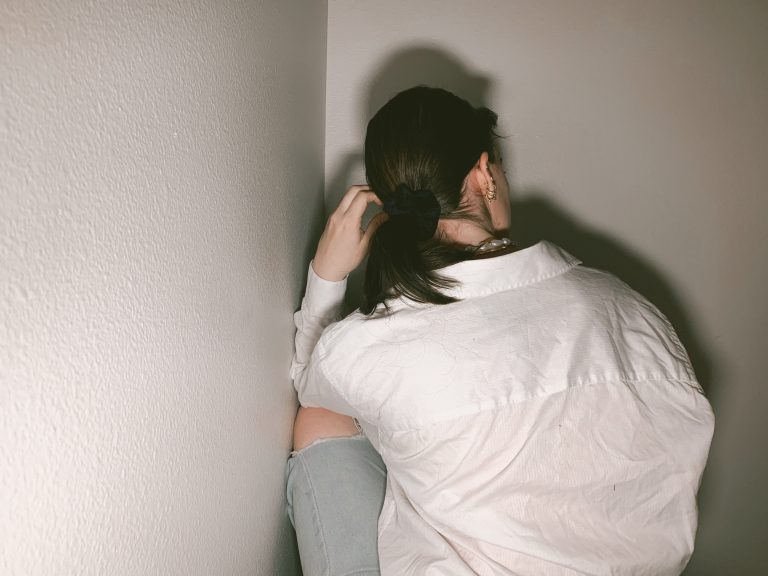 This is an easy one. You simply tie it in your hair. It adds a bit of interest to your outfit and it pairs well with most ensembles.
If you opt for scrunchies, pick a velvet, leather or natural texture. Avoid bright colors or prints that might not be work appropriate. However, the hair scarf can be a bit more flexible, since it is less associated with all things adolescence.
For bows, make sure you don't go too large for the workplace.
When you opt for a hair accessory, you should limit or exclude any other focus-grabbing jewelry. Small earrings are ok, but you don't want to opt for statement earrings AND a hair accessory. They will compete for each other's attention and make your outfit look cluttered.
5.

Sheer Socks
Sheer socks are a great accessory to add a bit of practical whimsy to your outfit. Don't laugh at practical whimsy, it's a thing.
A pair of loafers or mary janes with sheer socks peeking out, and cuffed pants looks stylish but still well within the confines of business casual. They are an easy way to be trendy, and you can't really mess this trend up.
Because sheer socks skew a bit feminine, I would avoid pairing these with any tennis shoes, converse, or more athletic style shoe. It's not very business casual, and the pairing doesn't generally vibe.

6. Heeled Loafers
This is a newer trend that was made for the workplace. You can even go a little bit more chunky with this style and still have it be workplace friendly.
This is one of my favorite style of shoes to pair with sheer socks (tip 5)
Try pairing this shoe with a cuffed slack, or a skirt.
Avoid pairing this shoe with a flared or wide-leg pant, since the majority of the shoe will be covered up.
Since this is a classic style with a twist, it goes amazingly well with basics and staple pieces. While you can opt for a more modern version of it by pairing it with a more trendy silhouette, for the workplace I would recommend starting with a pair of slacks a crew neck sweater and going from there.

TIP:

Fashion is about experimentation.

You can only get better at it, if you start and don't stop.

If you saw my fashion in high school, you would really understand my point. But since then, I've never stopped experimenting and trying new trends and styles. Not only has my fashion sense improved, but my instincts have been honed and I now know fashion in-depthly. You don't have to want to be an expert to start, you just have to want to express yourself a little more clearly and fashion can help you do this!
7. Unique earrings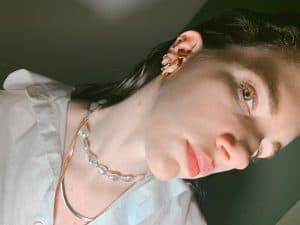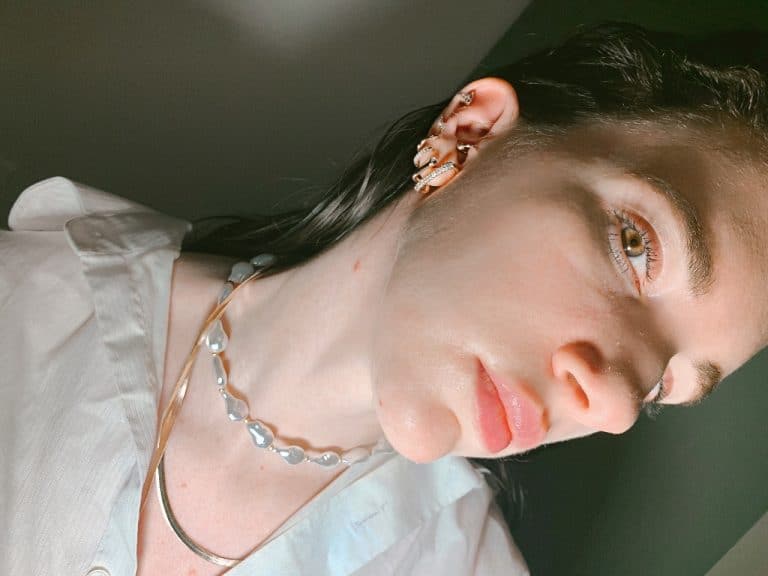 Unique earrings do not necessarily mean statement earrings. We all love a great statement earring for the weekend or our date night, but interesting earring shapes and simple, minimal earrings can really an outfit.
If you have multiple piercings check out this post for a great way to rock a trendy style.
Earrings have come a very long way in the past few years. Jewelry companies are expanding how earrings work, what they connect to, and their aesthetic shapes more and more. Here are some great ideas for unique earrings that make a boring business casual outfit just a little more special.

+
Adding details to an outfit is incredibly important. Think of it like this- if you bake a cake but don't add any frosting or a "happy birthday" message, does the cake convey what it should? Does it communicate to the world it's a celebration and someone's birthday, or that it is even a cake in the first place?
Accessories are just one piece of the puzzle. They help complete your look, they help tell your fashion story.
I get that your work environment may not let you wear Ceclie Bahnson dresses or 90's style jeans, but there are ways to make your business casual look, look stylish, trendy, and most importantly more YOU!
You work 5 days out of the week, don't inhibit your style because you're confined to business casual.

Get creative, try these trends, and become oh-so stylish at work.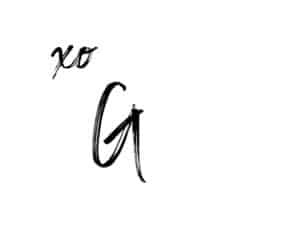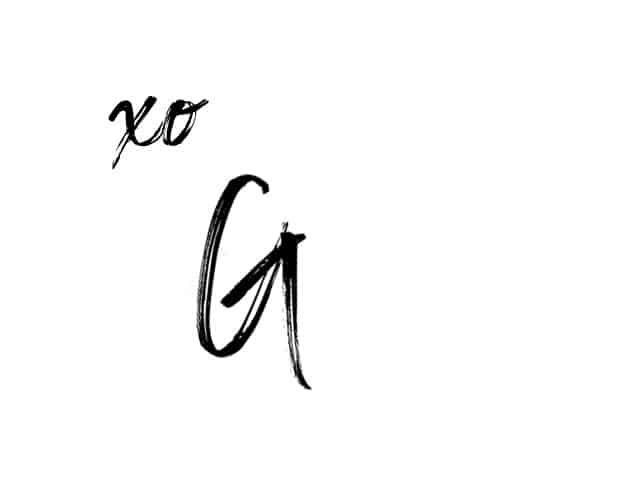 Sign up for the Newsletter for video messages, style tips, and exclusive content! I promise to respect the sanctity of inbox zero and not spam you or overload your inbox.
PIN THIS