The flowers are blooming, the sun is heating up our cold bones, and our allergy response is at an all-time high. But, no one is complaining because spring is here.
And just like the fresh spring air, new fashion trends have been reborn for the season and they are the key to a trendy outfit.
Use spring as your mulligan for all those NYE's goals you once had, in far off January, and commit to re-invigorating your style this season.
What's the easiest way to look chic for spring?
11 spring fashion trends that will be everywhere…..
** we may earn a commission from you clinking the links in this post at no additional cost to you, for the full affiliate policy, click here.
1.Oversized Blazer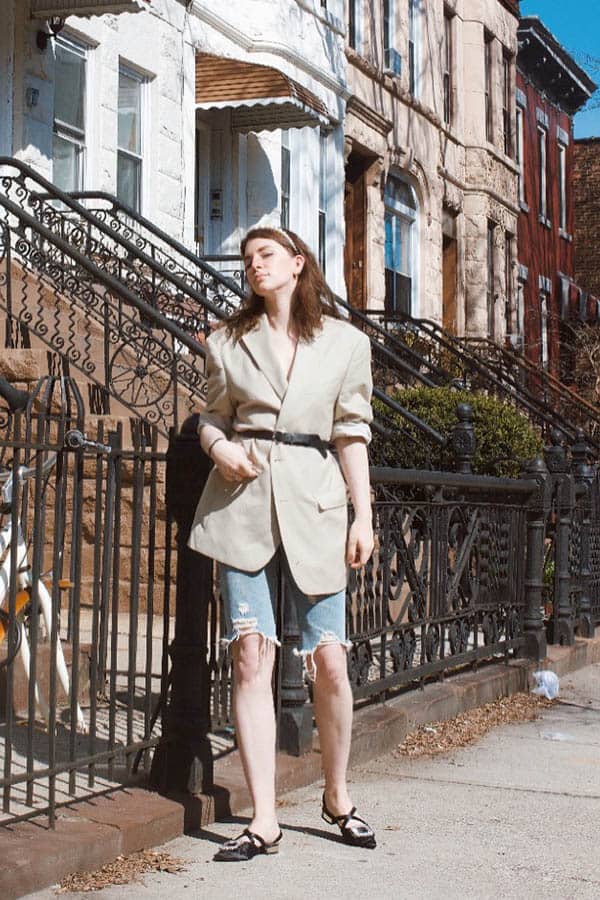 I'm not sure I can say it enough. THE OVERSIZED BLAZER. It's been around, it's staying around, you need to try it.
And if you're unsure how to wear it, here are some resources to check out:
The ultimate guide to the oversized blazer
French vs. American Style: The Blazer
The oversized blazer works with so many outfits and is the perfect layering piece for spring. So buy one, and if you don't like it, I'll eat my words. Or buy you a coffee. I'm that confident in the powers of the oversized blazer.
2. Knit Polo/Shirt
View this post on Instagram
The knit polo or knit shirt is a very trendy item for spring, and they look ultra-chic with jeans or a skirt. They give me Wes Anderson vibes, and honestly, I"m here for it.
Try pairing it with a relaxed pair of jeans and square toe boots, or a midi denim skirt for a nod to the '70s.
3. Trench Coat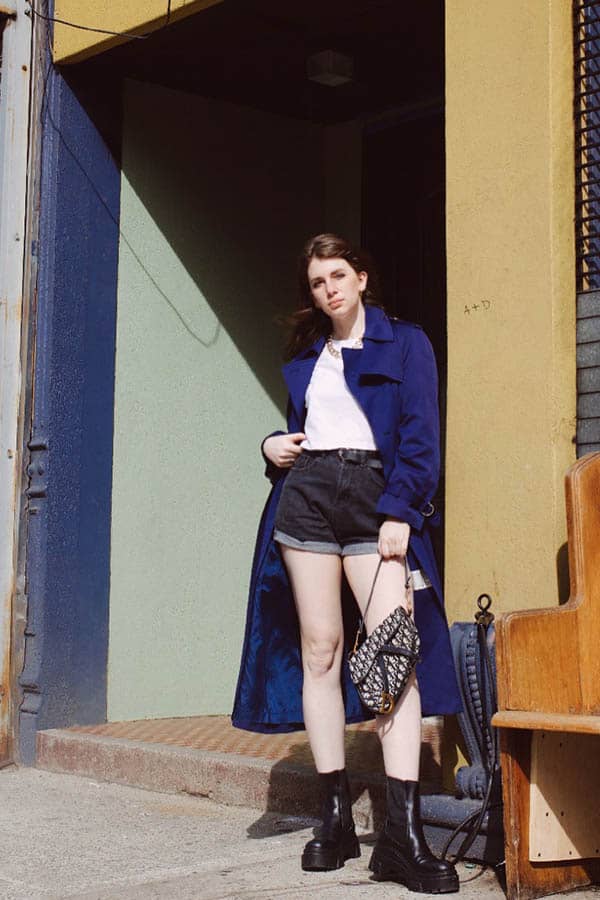 Trench coats are classic staples, but they find their peak popularity in spring. They are perfect for layering, and for the fickle weather moods of spring.
You can go with a more structured trench or a more relaxed trench, and both will look on-trend for this season. I love adding a bold color with my trench, as it spices up a basic outfit.
4. Square-toe shoes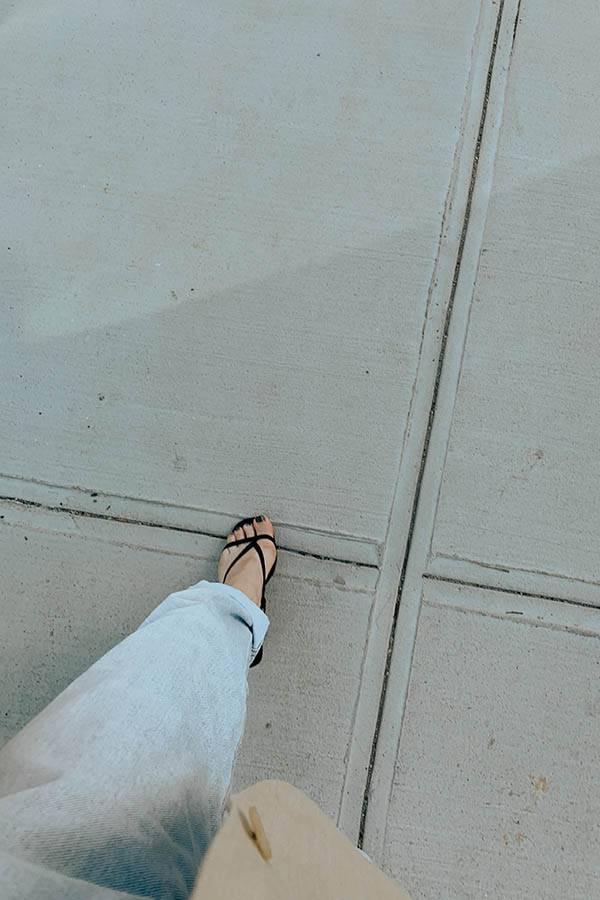 Square toe boots were big for fall and winter. And square toe sandals are having their moment for spring.
These shoes are the epitome of chicness right now, and I personally put them up there with the oversized blazer in the "you need to try this" category.
If the idea of square toe heels scares you, opt for a simple strap version which is usually easier to pull off.
5. Cardigans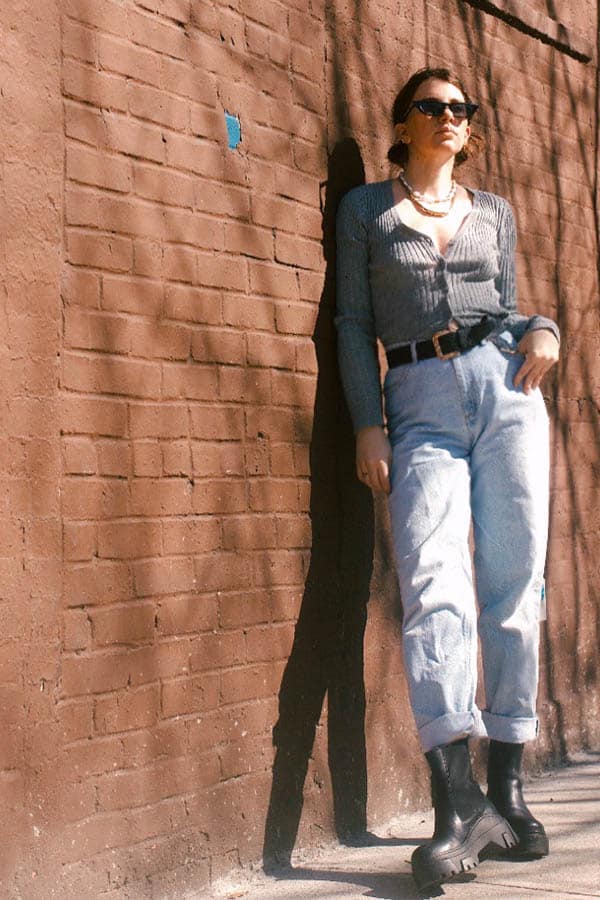 Cardigans are a big spring fashion trend. Especially any cardigans that feel like they are from the 1990s or 2000s. [ 90s style outfit ideas to adopt now]
Both fitted cardigans and looser cardigans are popular right now, so the decision just depends on what look you are going for.
I love throwing on a cardigan with a pair of jeans and keeping it effortlessly chic. Plus, they are a great layering piece for spring as well. [ 5 spring outfits, 1 pair of jeans ]
6.

Circle Bags (round in shape)
View this post on Instagram
Circle bags and moon bags are a huge spring fashion necessity. They add geometric interest to a basic outfit and they scream polished fashionista.
Both hard structure circle bags and soft circle bags are popular right now. So the decision on which to adopt is yours. But, if you want one fashion hoarder's opinion, I say try BOTH!
7. Leather, especially colorful leather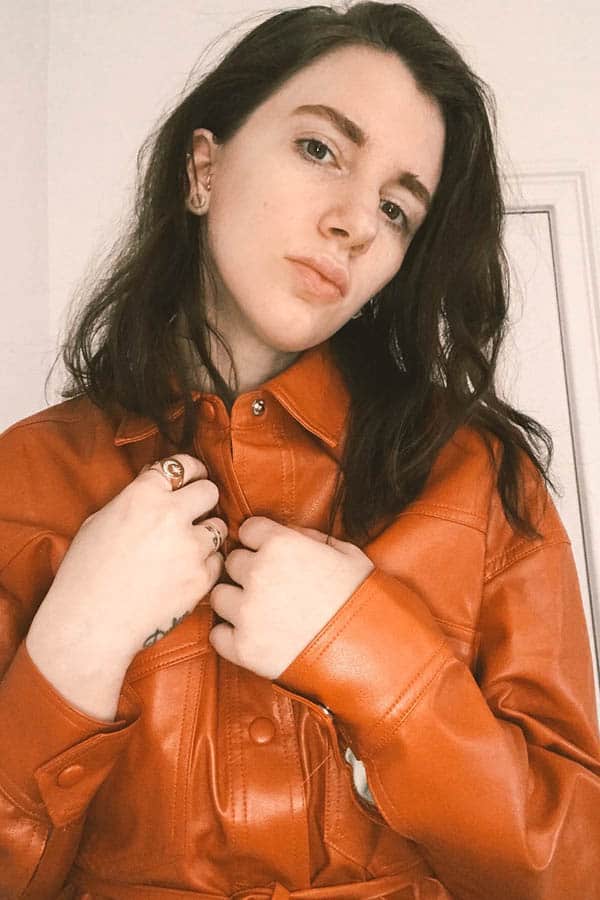 Leather is going to be a hot novelty for this season. And colored leather will also be popping up. I say invest in a piece you love and will wear past this season as well. Leather items can be pricey and I suggest investing in classics you love so your investment is a sound one.
Leather shorts will also have a lot of enthusiasm around them, so if you're bold enough, pick up a pair and try them this spring.
8. Blues- all things blue
View this post on Instagram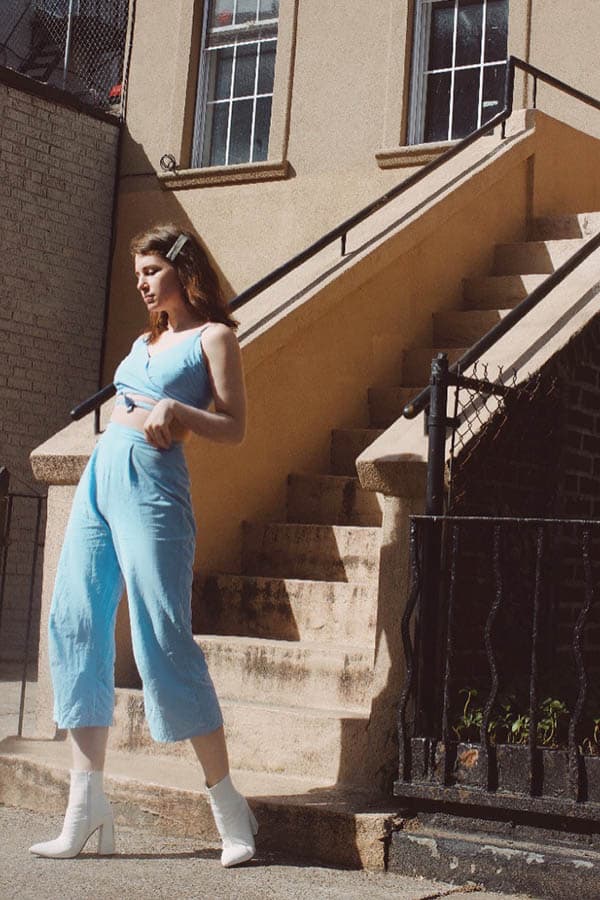 Blue is EVERYWHERE, just start looking around. Baby blue, cobalt, and even iterations of turquoise are holding their dominance in the fashion world.
You can go monochromatic with this color, or use it as a pop of interest. And, if you need help with monochrome styling, click here. LINK
Bonus points if you can get a blue co-ordinated set or suit! [ spring summer 2020 color trend ]
9.

Heels with a lace-up element
View this post on Instagram
This trend is carrying over from 2019 and I love the feminine vibes, so I approve its' place in spring trends 2020.
This is a great element to pair with the oversized blazer because it adds a bit of femininity to your outfit and creates a nice balance.
10.

Men's white blouse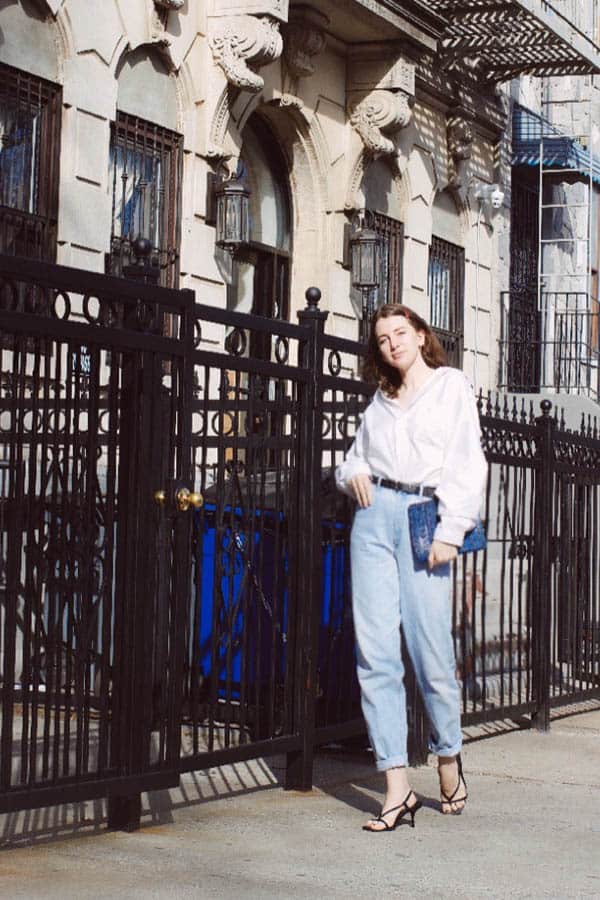 The classic men's shirt is a great staple to have in your wardrobe. So if you haven't tried it yet, I suggest you steal one from your boyfriends (or SO's) closet now.
I find pairing it with a pair of jeans and square toe sandals to be a winning outfit combo for almost any activity.
TIP: IF you want to tuck the shirt in and you don't want to tie it the front you can follow these steps. Get a ponytail holder and loosely gather the back of the shirt and secure it. Then button the front of the shirt. And tuck it into your pair of jeans. Gently pull out a bit of ease from around the shirt/waistband. Loosen hair tie by pulling up gently. This works best with jeans that are not skin tight.
11. Low top sneakers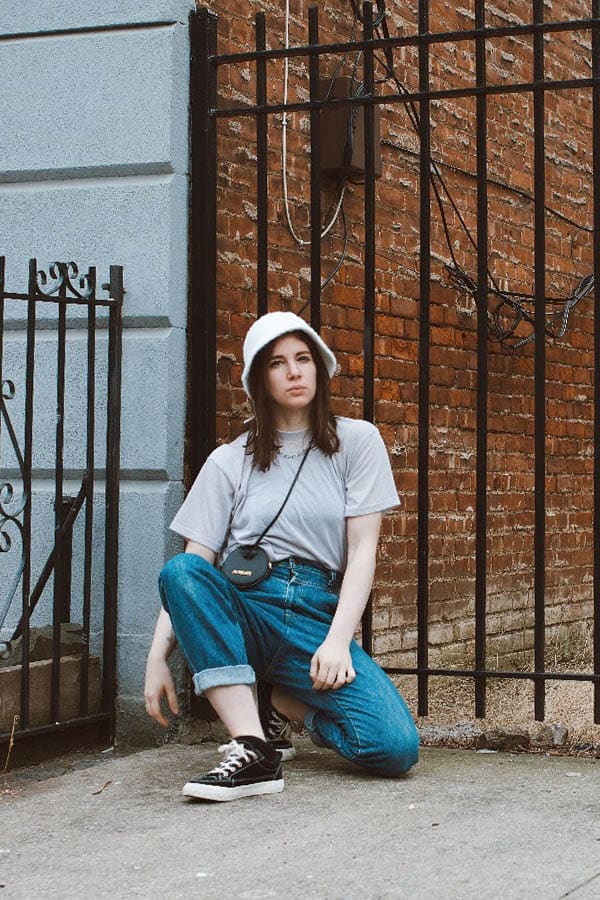 Fashion has gifted us comfort this season, appreciate it! Because just like that six-inch heels might be in fashion next season and we will ache for the days when we could have been wearing low top sneakers.
Spring fashion trends are about being transitional and fresh and the classic sneaker imbues that perfectly.
I love adding a classic sneaker to a spring dress or silk skirt for an easy, effortless look.
[eltdf_separator class_name="" type="normal" position="left" color="" border_style="" width="" thickness="3″ top_margin="" bottom_margin=""]
Stuck in a fashion rut? Try the 10-day guided fashion challenge here.
Now, go frolic through the fields in these spring fashion trends.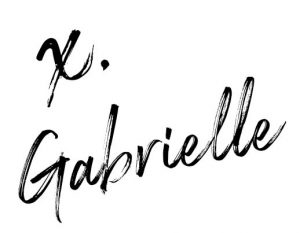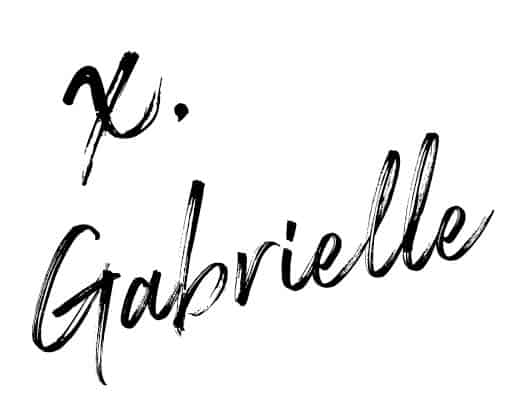 PIN this for reference so that you can brag to all your friends you knew about these hot spring items first.