I'm not sure when the fashion mob was formed and who within that system decided these absurd fashion rules, but in 2020, they can be ignored.
Fashion, like every aspect of your lifestyle, has evolved since women ventured into the workplace, started wearing bikinis, and decided free love is where it is at.
So abiding by these outdated fashion rules is not only going to hinder your personal style, but also make you miss out on fashion style opportunities. So the reality is that the fashion rules of 2020 are more about finding a fashion "guideline" and making it work for you.
So here are the 10 most outdated fashion rules in 2020
1. More is More
So while minimalism style is a huge trend right now, it is totally ok if that is not your thing. So don't be afraid to wear an over the top dress or a statement coat. You don't need to pare your style down for others.
The key to doing the "more is more" style look is to avoid too many "focal" points. So you can absolutely wear a loud dress with a statement coat AND statement earrings. But the statements have to be scaled. So if you pick three commanding style attributes, make sure one of them commands the majority of the attention.
This concept is like when you're baking a really rich dessert like a chocolate cake. While there may multiple rich elements in it, like mousse, whipped cream, and ganache, but the focus of the dessert is the cake. The cake holds it all together. So, pick your cake first.
2. You can't mix brown with black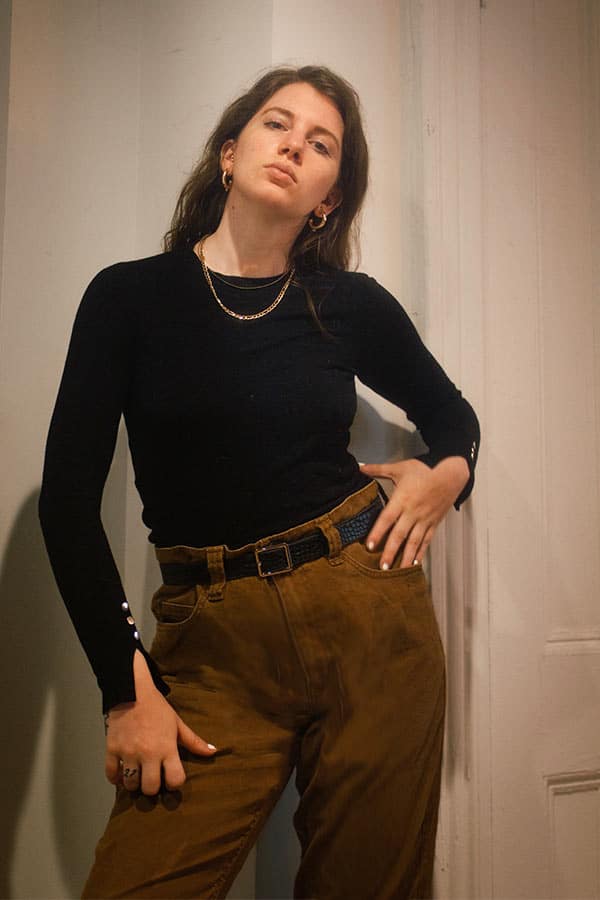 Was this ever a fashion rule? I honestly can't believe it because brown and black create some of the chicest outfits.
Not to mention that brown has many different shade options. Everything from a latte tan, to a rich amber-brown, or deep chocolate.
Style tip: Add texture to create more depth and a more balanced look. For fall try a fuzzy black sweater with medium brown trousers. Or for hotter weather, opt for a pair of black shorts with a dark brown tank or blazer.
related: Fall capsule wardrobe 2020
3. You can't wear white after labor day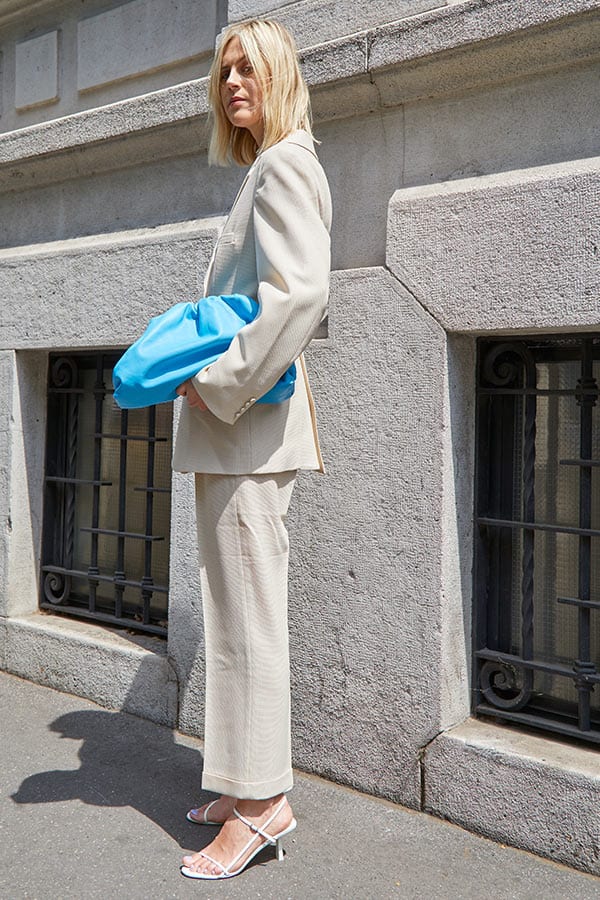 So who even created this "no white after labor day" rule? Well, it was created to separate "old money elitists from the new money group (source). It was a trademark clothing style of the elitists who left the city during hot summer months and wore white only while properly vacationing.
I'm not going to break down the absurdity of such a fashion rule, but rather emphasize that mentality and elitism is NOT what we are about in 2020. So ditch this outdated fashion rule.
Winter white is incredibly chic and fall-winter white staples should be embraced. Check out this post on how to style monochromatic white outfits.
4. You can't wear navy and black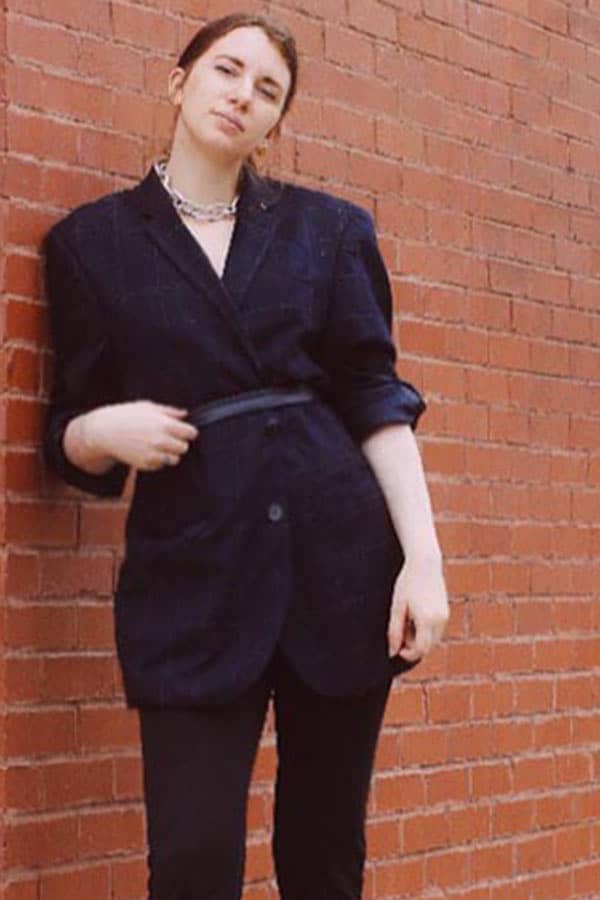 We are just digging down on all the outdated fashion rules and a lot of them seem to be about color combinations. I don't know about you but the only fashion color rules I pay attention to is Pantone's color trends for each season, and really they are just suggestions. Click here to find out the top color trends for 2020.
But navy and black? It's the perfect tonal outfit and should be embraced. This rule was probably emphasized because 20 years ago it was seen as unintentional to mix navy and black. As if you accidentally pulled navy instead of black and now your outfit is forever marked with shame.
But, now tonal fashion has become a huge trend. Minimalists have embraced the simplicity of tonal colors and the black/navy combo has been heralded as the epitome of chic combos.
5. Horizontal stripes make you look bigger
So, while there are some very unflattering horizontal stripe silhouettes out there, the rule that horizontal stripes make you look bigger is actually false.
Because of Helmholtz's illusion which was further researched to apply specifically to fashion years later; we discovered the foundational fact that if two people of the same size are dressed in one horizontal stripe dress and one vertical, the person wearing the horizontal stripe dress appears thinner. (source)
6. Leggings aren't pants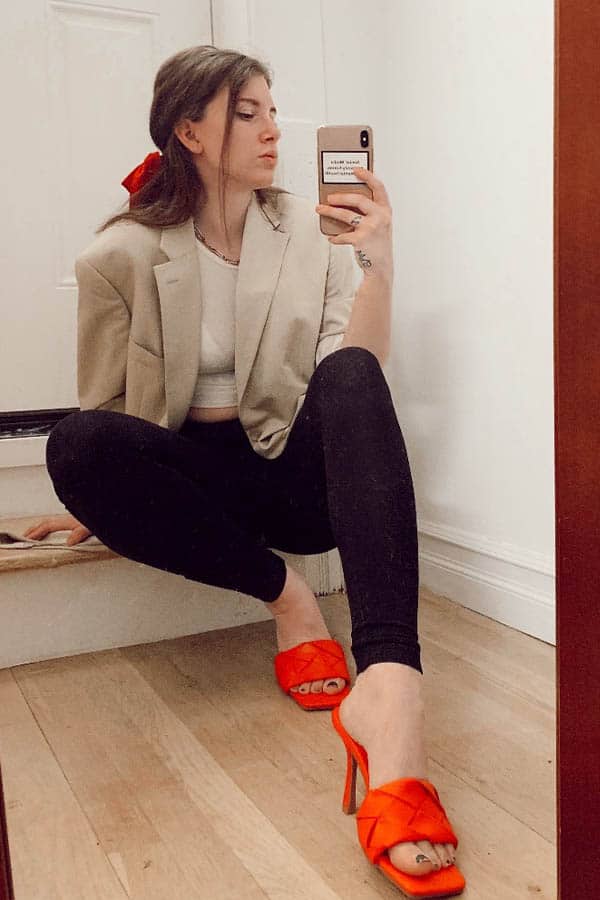 I'm not sure when this became a fashion rule, but it certainly does not hold up as a fashion rule in 2020. Maybe it's all the scarred millennials who wore exclusively leggings as a child?
But, leggings can absolutely be pants if styled correctly. Here are two resources if you want to learn how to wear leggings as pants:
7. You shouldn't wear crop tops as an adult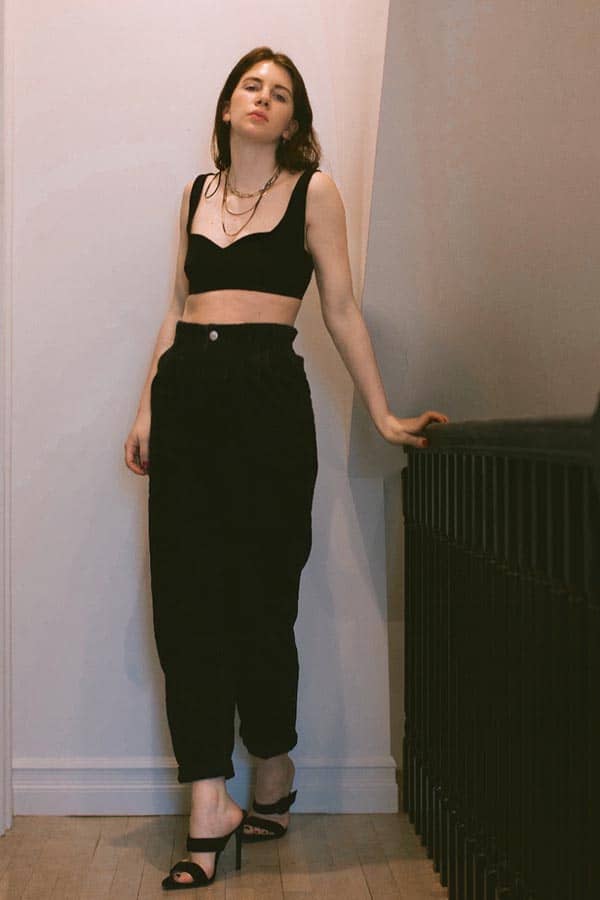 PIsh posh. Eliminating crop tops simply because you've hit a certain age is silly. Wearing a crop top has nothing to do with your size and everything to do with proportions and style choices. Still don't believe me- read this.
8. Don't mix gold and silver jewelry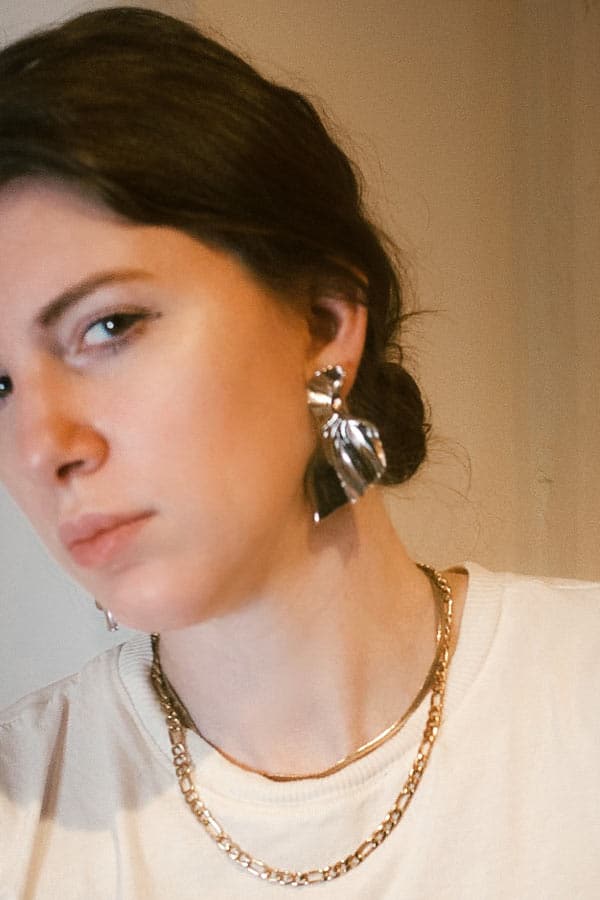 This is another outdated fashion rule that no longer applies. In 2020 we are all about mixing metals and you have two options for mixing gold and silver jewelry.
You can either mix metals all on one plane, or you can keep each metal on a separate plane. And when I talk about planes, image horizontal lines crossing your body at your neck, your ears, or anywhere else you might wear jewelry. Each line would constitute its own plane.
You can mix gold and silver jewelry on one plane by having two or three different necklaces (for instance, two gold chains and one silver).
Or you could have a gold necklace with silver rings. Two metals, two planes.
However, remember that one piece of jewelry or one plane should be the focal point of your outfit. Don't make all your accessories compete with each other.
related: Budget-friendly jewelry that I swear by
9.
You have to have one signature style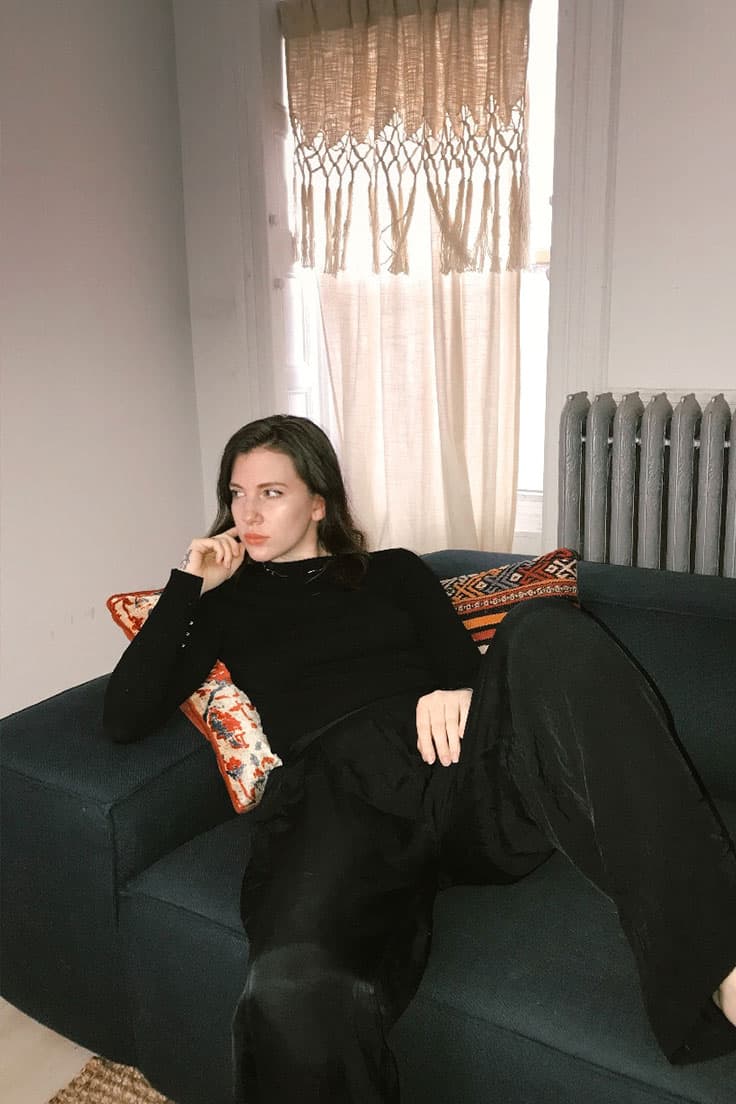 Fashion has come so far, and the concept of a signature style is outdated. I'm not saying you shouldn't have a style that speaks to you, but that it doesn't need to be confined to one signature.
Your fashion does not have to be wrapped up in a neat label like it once was. You don't have to be "classic" or "trendy", "minimalist" or "extra". Instead think broader, and don't relate yourself to a narrow box.
I like all different styles, but I love to have a trendy element to my outfits. That does not mean that I don't wear classic outfits, extra outfits, or minimalist outfits. It means that the defining factor of how I wear those clothes is me, and my taste.
So let's not call it a "signature" style. Let's call it a fashion fingerprint. It identifies you, but you don't just have one.
10. Menswear is for guys only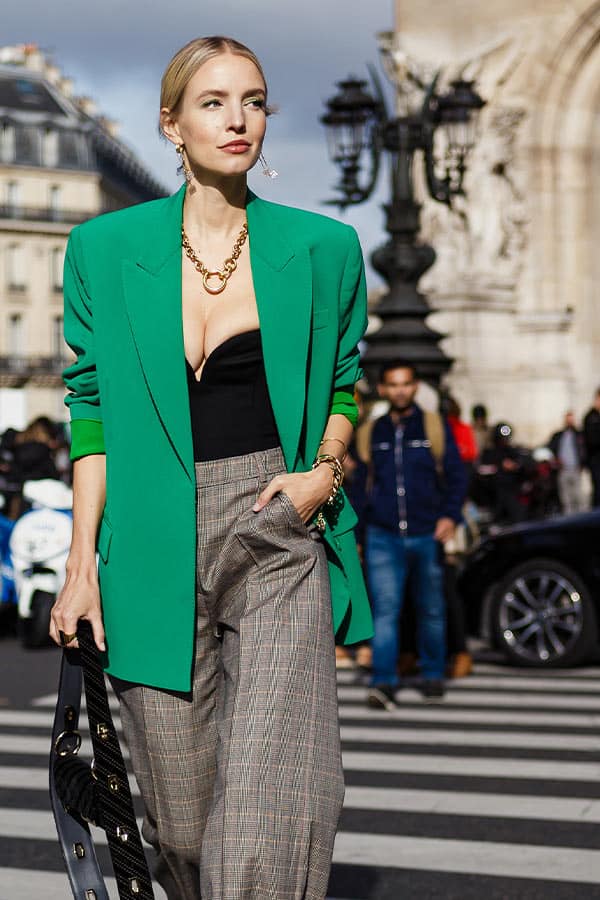 If you are holding on to this outdated fashion rule, I am going to blow your mind right now. Menswear is a goldmine of fashion choices.
The oversized blazer, the men's button up, and even men's cargo pants- I love them all. Here are some resources if you want to try the menswear trend.

So these are the fashion rules you can break. You have my full permission, and basically every fashion guru will agree these outdated fashion rules are only hindering your fashion fingerprint.
Find your style, and find your voice.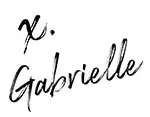 Pin this so you always know which fashion rules to ditch!