So all you Chandler Bing fans can shriek with joy because sweater vests are in fact trending. Whether the sweater vest aesthetic is exploding because of the ever popular 90's fashion trends resurgent, or because new life is being breathed into dark and light academia fashion, who knows? But, one thing for sure is, you want to try the sweater vest fashion trend.
Do you struggle with fashion and your closet is an overwhelming mess? Check out my Craft the Closet of Your Dreams Playbook to curate a closet you love and find the style you were always meant to have.
So what type of sweater vests are actually in style?
The mix is pretty broad actually. Everything from preppy school-style sweater vests, to "ugly" button knit sweater vests, and oversized vests happen to bemaking their presence known this season.
we may earn a commission from you clicking a link in this post, at no additional cost to you. full affiliate policy, here. as an amazon associate we earn commissions on qualifying sales
Where can I find cute, affordable sweater vests?
check your sizing for the above (red) one, as its a "boys" sized sweater
These are great, affordable sweater vest options that will let you try this burgeoning fashion trend without breaking the bank. And if you love an affordable deal, check out these posts.
Sweater vests can be styled in a multitude of ways depending on your personal look and preferences.
How do I style a sweater vest and NOT look outdated?
We will go over different sweater vest outfit ideas shortly. But here are some inspiration ideas for how to wear a sweater vest that covers multiple styles.
Preppy:
Preppy and 90's hamptons style are all the rage this season. We see A LOT Of crew neck sweatshirts and tennis skirts making their way into fashion elites closest. The sweater vest can integrate perfectly into this style.
70's style
Psychedelic prints and curtain bangs have been commanding our attention, and adding a fun button up sweater vest or knit sweater vest is the perfect 70's vibe we all have been craving.
Minimalist
Believe it or not, sweater vests can integrate into a minimalist outfit easily. Try a monochrome sweater vest and trouser combo for the perfect sopisticated style.
Scandinavian Quirky
If you love quirky prints, and pops of color, fashion influencer Marianne Theodorsen can show you a unique way of rocking the sweater vest.
Sweater Vest Aesthetic
Between the houndstooth Zara sweater vest being sold out everywhere, and my Tiktok FYP being overwhelmed with sweater vests, it is probably inevitable the sweater vest aesthetic will take over the fall/winter fashion scene.
Here's some inspiration for you:
Why should I try the sweater vest trend?
Don't be afraid to take a risk with the sweater vest trend. There are so many types of styles it works for.
It is also the perfect layering piece. It can not only help you transition those summer looks into fall, but can also provide some much needed warmth and layering for your winter fashion fits.
related: top warm and chic winter coats
Sweater Vest Outfits
Sweater vest outfit idea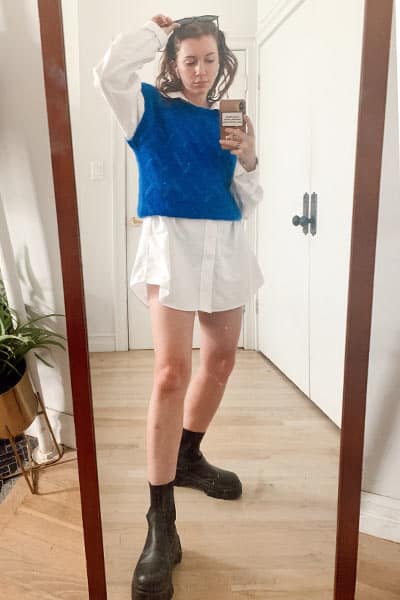 what you need: Sweater vest, men's white shirt, boots
I love wearing an oversized men's shirt as a dress (if you feel a bit exposed just add a pair of short biker shorts underneath them for coverage). This is an easy outfit that not only looks stylish but put together.
If you want some advice on how to wear men's clothes as a female, I have a whole post on it here.
This is a great look for any daytime activities and if you want to wear at night you could add a pair of black tights, and heels to your look instead of chunky boots.
Sweater Vest Outfit Idea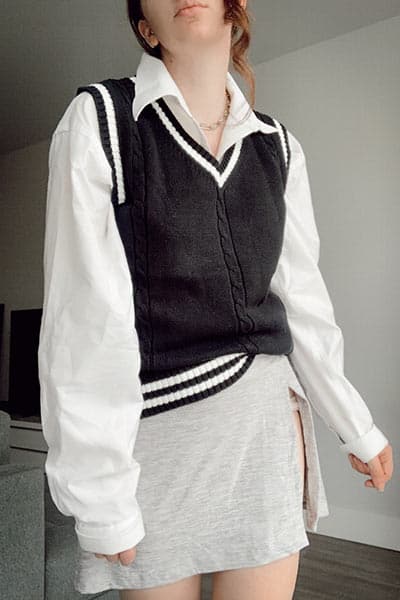 what you need: Sweater Vest, skirt, oversized collared shirt
This is one of those preppy looks I mentioned earlier that we are definitely going to be seeing more of. Think, 90's wealthy or hamptons country club chic, with a bit of edge.
This is more of a daytime look and is perfect for brunch with your friends, a day at the park, or shopping in SOHO.
Feel free to rock this at your beach club too if you are fancy like that.
Add a few modern details to this look to avoid it looking like a costume. The sunglasses I choose are a more modern trend, as is the canvas tote I paired it with.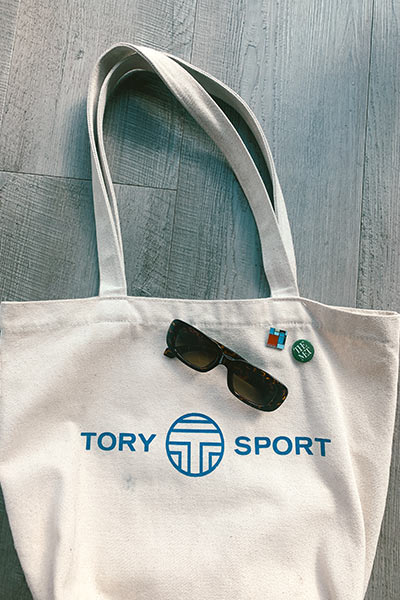 ALTERNATIVE skirt idea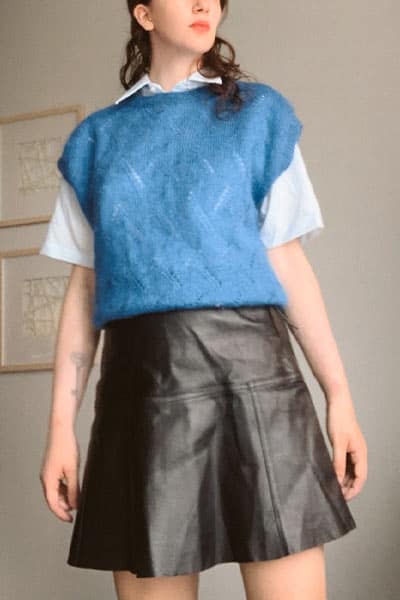 You could also try a mini fit-flare skirt, which we will also be seeing more of this season. Or, a pleated skirt.
Sweater Vest Outfit Idea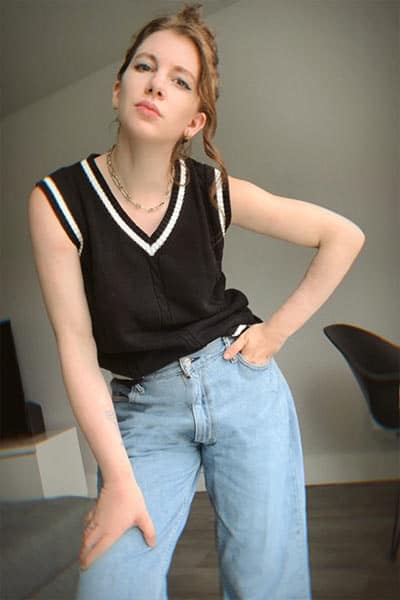 what you need: Sweater vest, baggy jeans, and shoes of your choice
Baggy jeans are a huge jean trend for this season, and the sweater vest pairs so nicely with them. Click here for more on baggy jeans.
Depending on the weather you could wear your sweater vest with nothing underneath or with a t-shirt or collared shirt under.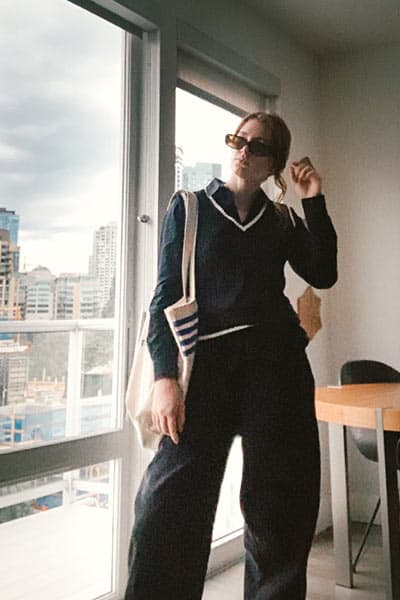 Sweater Vest outfit idea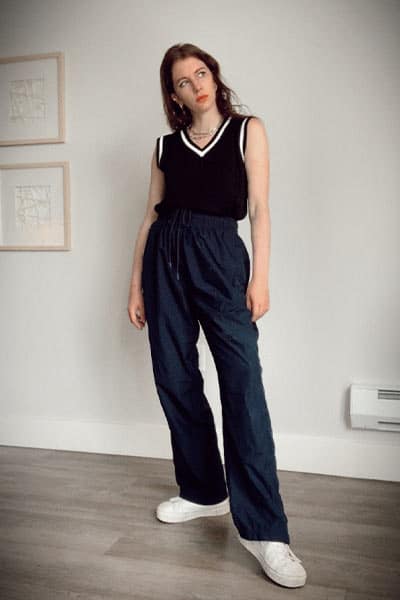 what you need: sweater vest, athletic pants, sneakers
Don't be afraid to mix fashion categories. These nylon athletic pants are chic enough to be worn with a sweater vest for a perfect athleisure vibe.
TIP: If you are mixing athleisure with a more formal or structured piece of clothing, make sure the majority of your outfit falls into one category. So by mixing a sweater vest (typically a more formal item) with athletic pants, sneakers, and a baseball hat (all athletic casual in nature) we have created a balanced look. If we were to have an even amount of each "category" the outfit ends up looking confused. The same could be used for legging; if we have an oversized blazer, a collared shirt, boots, and leggings, we have cemented the outfit as more formal and the leggings become a supporting (athletic) addition but do not define the outfit by themselves.
Sweater Vest Outfit idea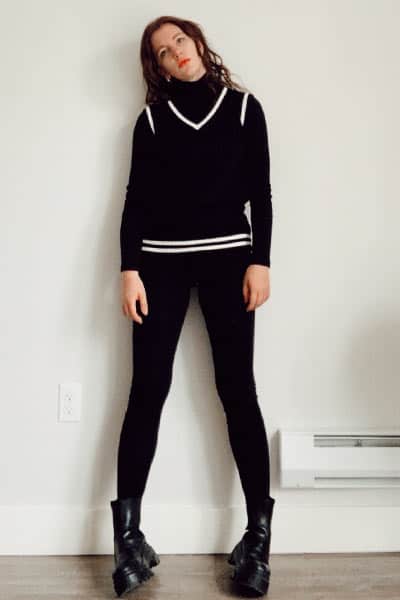 What you need: sweater vest, leggings, turtleneck, boots, + optional (oversized blazer)
I love any outfit that can use a comfortable item like leggings and make them acceptable for the "real world".
You can absolutely wear leggings as real pants, and this is a great example of how to do it.
If you want to make this look more formal, swap out the chunky boots and opt for a knee high heeled boot instead. My favorites are linked in my Fall Wardrobe Capsule 2020 post.
Sweater Vest Outfit Idea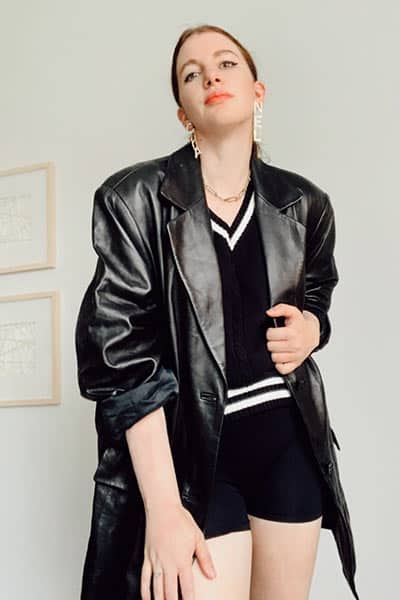 what you need: sweater vest, bike shorts, leather blazer
Adding an athleisure touch with bike shorts is the perfect way to edge up your sweater vest aesthetic. Adding a leather blazer is also guaranteed chic, and is a huge trend for this season as well. Check out everything you need to know about leather blazers, here.
Sweater Vest Outfit Idea
what you need: Sweater vest, dress
Throwing a sweater vest over a dress is a chic and easy option to add a bit more effort and interest into you look.
Depending on your style you can add a sweater vest to a fitted dress like this one:
Or a flowy dress like this:
Sweater Vest Outfit Idea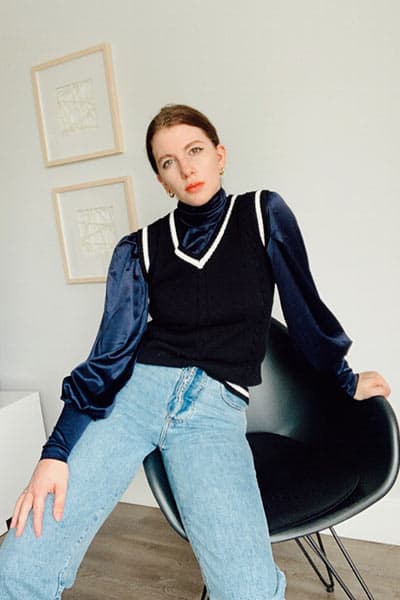 what you need: sweater vest, straight leg jeans, blouse
Or you can keep it simple with a chic blouse, and a pair of straight leg jeans. You pretty much can't mess this look up. Just be sure your blouse is more fitted for this look.
Sweater Vest with leather Pants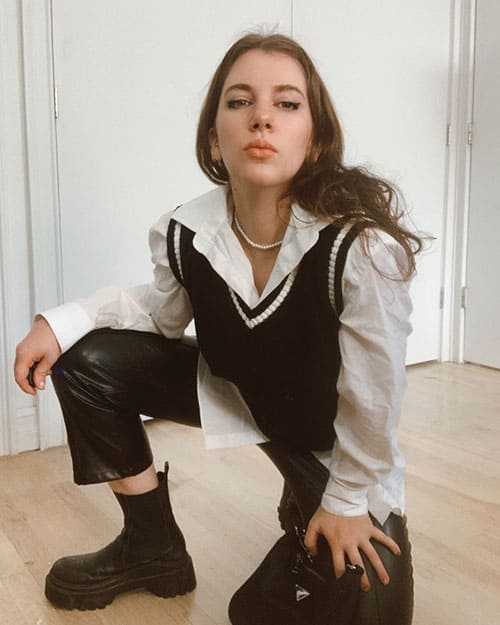 For more outfits with leather pants, click here.

Trying new trends is a great way to expand your personal style, and to find strength through style.
I love being able to change my look by adopting new trends and making them my own, and i've always felt a tremendous amount of strength in my identity through my fashion. I hope these trend posts help you do the same. If you ever have a specific request, you can reply back to any of my newsletters with requests or questions. Or, request a post here.
Now, go grab your tennis skirt, your sweater vest and walk down the street like you're the hot girl from any teen movie. Slo-mo, cinematic music to follow 😉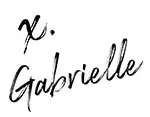 Pin the below image so your fall winter style can be filled with sweater vest chicness!