Black tights might just be the easiest fashion choice ever. I mean, there isn't a style icon alive that doesn't have an iconic black tights look. Hi, Edie Sedgwick. But what do you wear with black tights?
Well, black tights outfits for transitional weather is what we are going to be diving into, and specifically new ways to incorporate black tights into your wardrobe.
we may earn a commission from you clicking a link in this post at no additional cost to you. full affiliate policy here.
When can you wear black tights?
Black tights are best worn in the transitional months like fall and early spring, and of course, they save any winter wardrobe. However, because of the heat, you will probably avoid them in the summer months.
Black tights can be worn in casual daytime events and evening events. They span the gambit and are appropriate whether you are running errands or going to a holiday party. However, what you wear WITH the black tights will really be the clincher for the seamless integration.
And while we are talking about fall, you might want to grab my fall capsule guide with the cutest fall outfit ideas :
What shoes look good with black tights?
Black tights are pretty flexible with footwear. Although generally, I would avoid open-toe sandals, and if you opt for open toe heels you should do so cautiously. While you can wear tights with open-toe heels, they are a bit harder to pull off and can hint at a retro vibe. So, just be aware of this when styling your entire outfit.
An easier shoe option for black tights is a pair of boots or flats. Boots are my favorite part of fall and an integral item to your fall wardrobe. Check out my entire post on fall 2020 capsule wardrobe necessities, if you don't believe me.
As we will discuss further black tights look great with a pair of combat boots or a pair of chic ankle/knee-high boots. You could also try a classic sneaker (not an athletic shoe), or a cute pair of loafers or flats.
Black tights elongate your legs and make you appear taller, so as long as your shoes don't cut off that length, and fit the style of your outfit, they should work.
Let's talk about the best black tights:
These are my absolute favorite black tights and they really do hold up. I don't know about you but I have about 30 pairs of ripped and run black tights in my drawer, that as a fashion hoarder I seem to not get rid of. But, no longer!
Now, I'm a die-hard fan of these black tights. They are black opaque tights that will go with everything and won't tear! They also happen to be super affordable, so I don't feel guilty buying a bunch to secure my fall/winter closet.
And the best fleece-lined tights:
Now, when winter hits you really need some extra warmth. So, these fleece-lined black tights will keep you stylish and toasty.
Black tight trends 2020
You might also see these logo tights popping up in the fashion community. They are certainly a fun detail to add to your outfit, and an elevated way to rep your favorite designer label. So if you're looking to upgrade your outfit, try one of these:
Black Tight Outfit Ideas
Blazer and black tights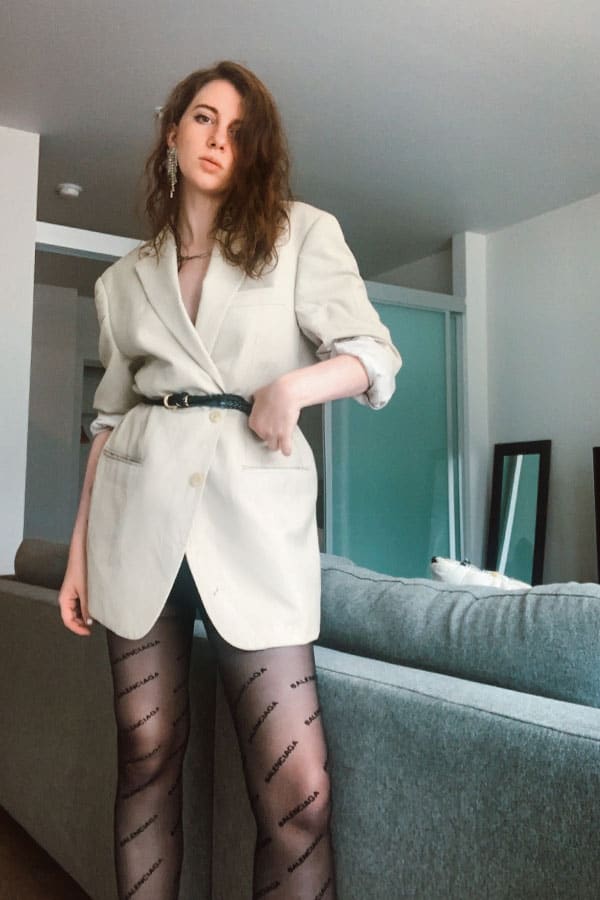 The blazer as a dress is a super popular fashion trend right now, and if you need more info on how to style an oversized blazer, click here.
And check out this video to help you wear a blazer as a dress (and successfully not flash people):
Black tights with a mini skirt and "shacket"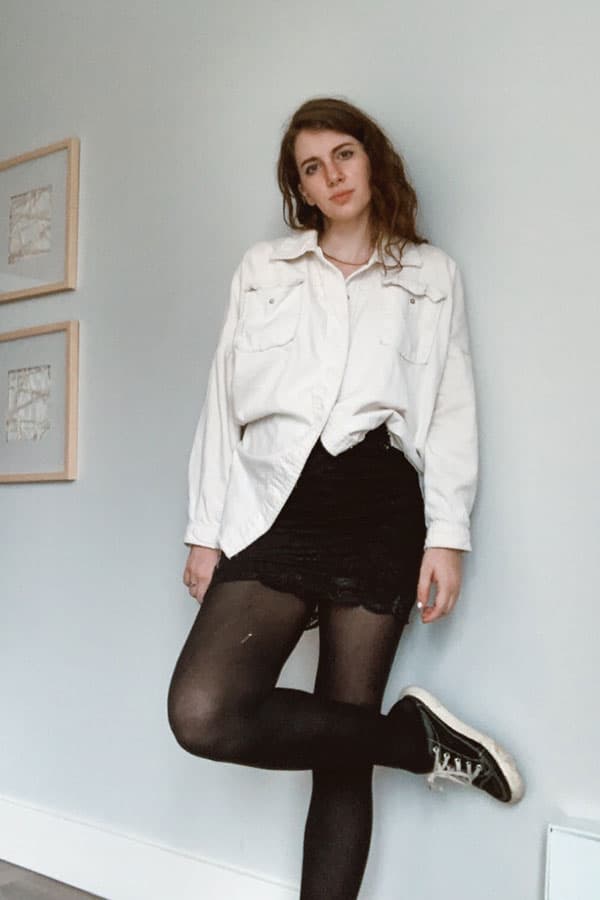 The "shacket"- defined as " a cross between a shirt and jacket, similar to the apparel of builders. (source).
The shacket has been making its way as a fashion staple for the past year now and will be an integral piece for your fall wardrobe. It's perfect for transitional weather because it is heavy enough to wear in chillier weather, but light enough it still looks like a top. I'm a big fan.
And if the shacket isn't your thing, swap it out for a knit cardigan instead.
Keep this outfit casual with an easy pair of classic sneakers. Check out this post for all the 2020 shoe trends.
Black tights and shirtdress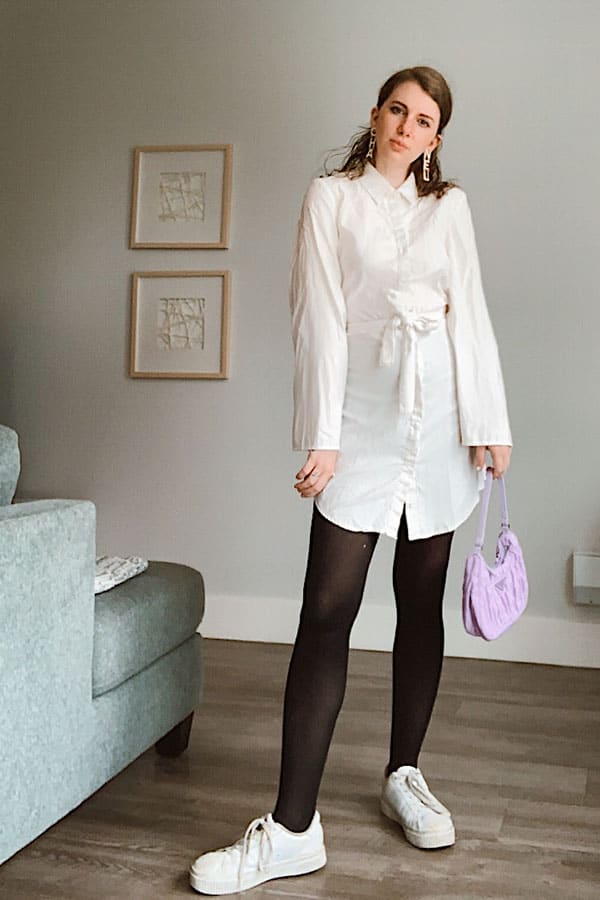 I don't know about you but a classic shirtdress is an easy way to look put together and stylish. For more casual daytime outings try it with a pair of white sneakers. Or you could go for a heeled boot if you want to give a more professional, business-casual edge. [ 7 accessories you need to try to spice up your business casual look]
Black tights with a dress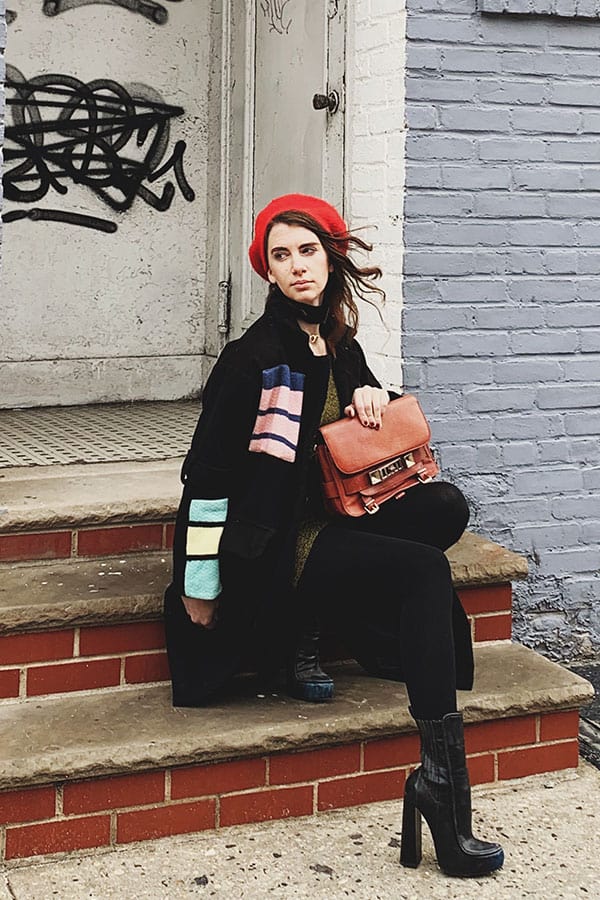 An easy fall/winter outfit idea is a simple dress with black tights. Black tights elevate any outfit, and you can add some extra accessories to add some oomph to the overall look or keep it minimal.
related: Top Fall/Winter 2020 color trends
Black tights and midi skirt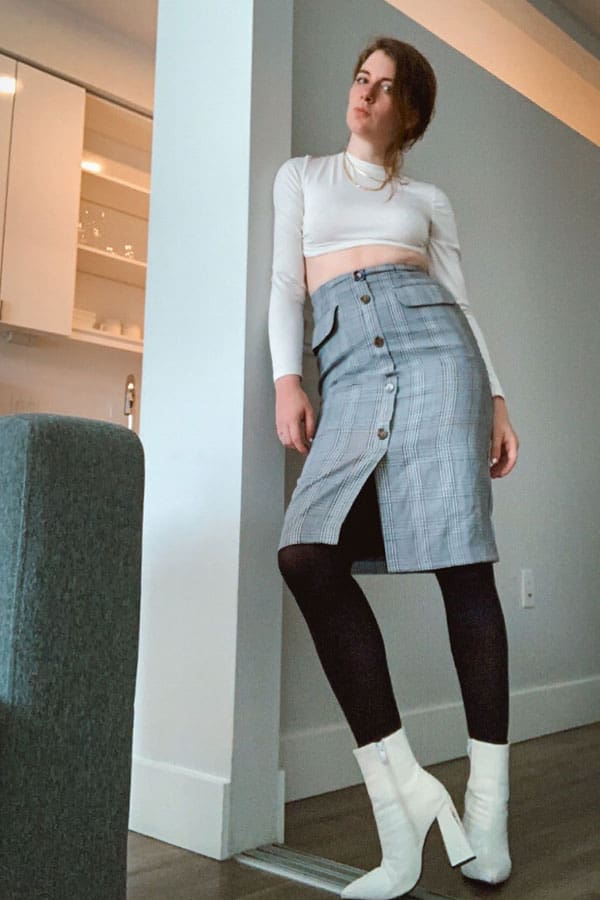 A midi skirt is a staple in fall and winter. And add a plaid print and you are straight out of the fashion fall manifesto.
Black tights will help make this outfit adjust to the weather, and adds an element of sophistication.
Black tights with a skirt suit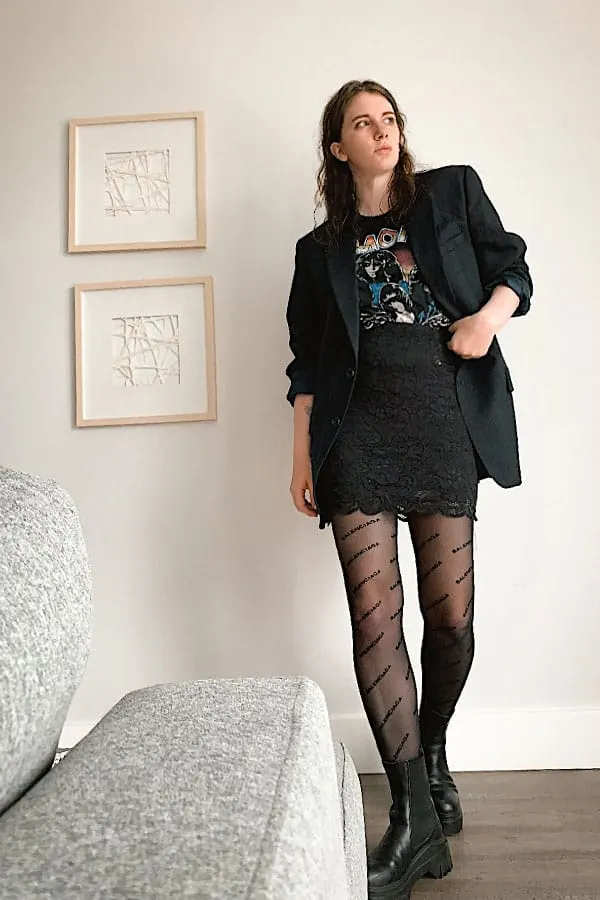 Skirt "suits" or mock skirt suits are a big trend for fall 2020, check out more here.
This look is an edgier version of the mock skirt suit and is great for a Saturday brunch with friends or a casual date with your new bumble match.
If you want to make it less edgy, opt for a white tee instead of the graphic print tee, and switch out the combat boots for heeled loafers or pumps.
When should I be wearing leggings instead of black tights?
Leggings, while a huge staple in any wardrobe, have a different vibe than tights. In my opinion, leggings (as long as they are not sheer) operate more like pants. They are great for an outfit that is bulkier on top or doesn't quite cover your backside. Leggings have a similar slimming effect as tights, but since they don't cover your feet, they feel more like pants.
However, tights give a more feminine style. So it really depends on what style you are trying to express.
If you need help wearing leggings as pants, check out this post.

Black tights really are the perfect fashion staple. Their only downfall? You have to do the jump, wiggle to get them on… But in the long run, black tights will change your fashion game.
And you need to try this pair, so you never have those embarrassing runs again.
Now, go do your favorite impression of Edie Sedgwick, Audrey Hepburn, or any other icon that floats your boat. Because dollar to donuts, they have worn black tights and wore them oh-so-well.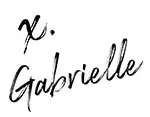 Pin this so your black tights game is on point!