Summer is here, and while summer 202 might not be filled with exotic vacations and large social parties, it should still be embraced. And your summer wardrobe is key to making the most of the hot weather and small gathering events.
A budget-friendly summer capsule wardrobe for 2020, is the EASIEST cheat sheet to always being stylish. And this summer capsule wardrobe is filled with staples and a few trendier pieces that will be sure to carry you into fall and make any outfit stylish.
All of these summer staples are under $150 and the larger pieces are classic enough that they can migrate into your all-year-round wardrobe. And if you need help building your foundational wardrobe pieces, check out this post here on How to build a wardrobe from scratch.
Summer can be tricky for fashion. It's hot and humid, your attempts at tanning have failed and turned you into a tomato, and all your clothes are starting to stick to your body. No thanks! Solve these summer woes with an affordable summer capsule wardrobe.
related: Summer 2021 capsule wardrobe + outfit guide
Must-have Budget-Friendly Summer Capsule Wardrobe 2020:

we may earn a commission from you clicking a link in this post, at no additional cost to you. full affiliate policy, here.
Do you want help finding your style and developing the closet of your dreams? Tired of looking an overwhelmed closet that doesn't allow you to mix and match, and fails to live up to the style you want? Check out my Craft The Closet of Your Dreams Playbook, here.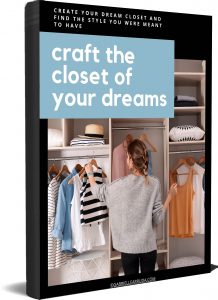 Now, let's go through the exact pieces you need for a chic summer capsule wardrobe
1. Classic, Loose White Tee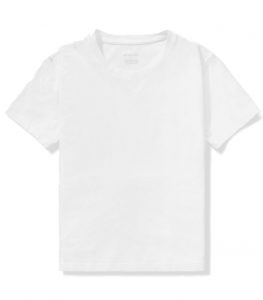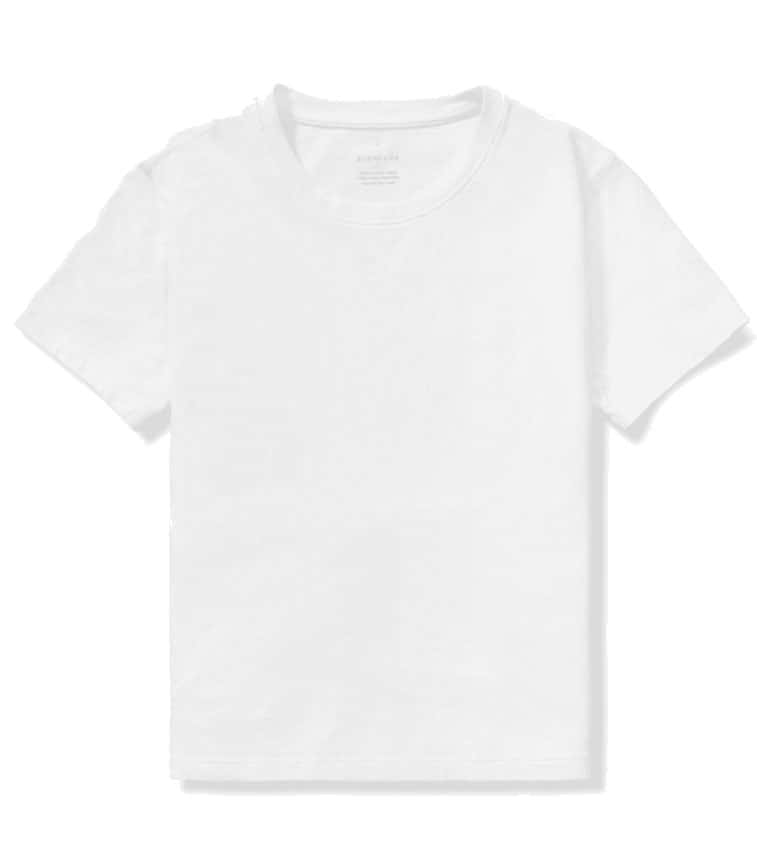 The loose white t-shirt is a staple in your closet, but especially in those summer months. For more outfit ideas with this white t-shirt, check out this post: 14 chic ways to wear a white t-shirt.
2.

Bermuda Denim Short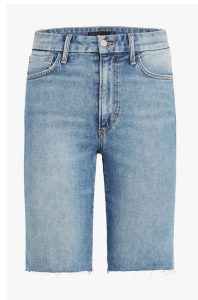 These shorts are not only extremely functional, but they also happen to be the "it" short of summer 2020. For more ways to style them: How to style the Bermuda Denim Short Trend.
These are especially good for active days, mom-life, and just days when you want to be chic and weather appropriate.
3. White Blouse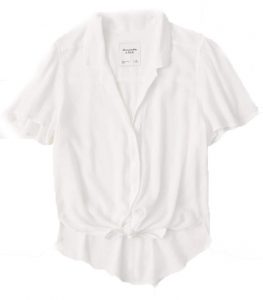 An easy white blouse that knots in the front is a chic, feminine way to craft the perfect outfit. It looks good with all the summer wardrobe bottoms listed and it is perfect for days you want to look put together, but not overly done.
This piece is the definition of effortlessly chic.
4. Statement Summer Bag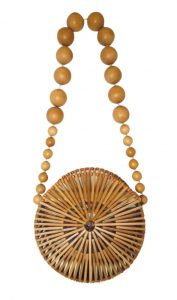 Every summer needs a bit of wow and luckily this bag will do that in spades. It will make any outfit that much more special.
I love to dress up a simple outfit or basic dress with this bag- it really adds some oomph. And this bag is on sale, so it fits your budget-friendly summer wardrobe goals! Grab it now!
5. Straw Texture Tote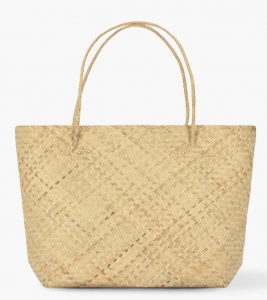 Summer is unpredictable sometimes. Your days can be filled with the beach, then out for drinks, or who knows! Having a chic, summery tote is essential.
Straw totes are especially hot right now, and this one is the most sophisticated iteration I have come across. It will definitely be a piece you can use the following summer, as well.
6. Baguette Style Bag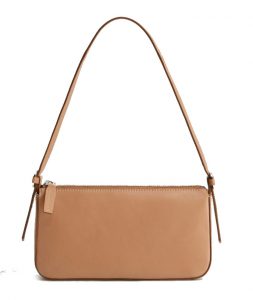 The '90s are all the rage in 2020, and this baguette-style bag does a great job of nodding toward the '90s while still being majorly sophisticated.
I love it going out at night, or for a girl's brunch. It holds the necessities and still looks majorly chic.
related: 90's outfit ideas you need to try
7.

Simple Strap Sandal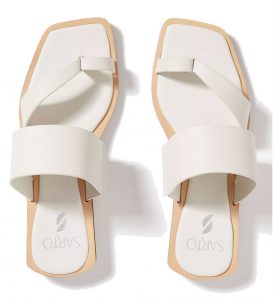 Every good summer wardrobe needs an equally chic summer sandal. I love this one because it has classic undertones but the square-toe makes it a bit more trendy.
related: how to style square toe heels: I promise it's not hard
8. Classic White Sneaker
I don't know about you, but I love a good pair of classic sneakers. This is a classic item that should definitely be in your year-round wardrobe.
I personally love a white sneaker with a flirty summer dress for day time outings. Bonus points, you won't get blisters from heels.
related: What shoes are in, and what shoes are out? 2020 edition
9. Heeled Red Slide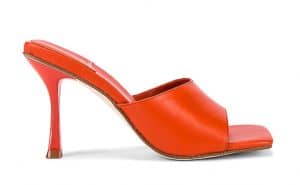 This pop of red makes your summer capsule pack more punch. I love the simplicity of the sandal, and that it happens to be a much more affordable version of the Bottega Venetta heels that every fashion goddess is rocking right now.
10.

Elevated Crop Top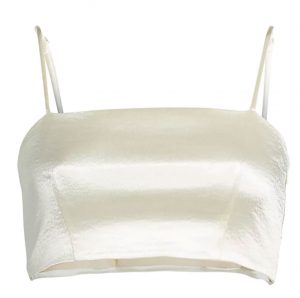 You might be shuddering at the thought of a crop top, but check out this post on how to rock a crop top as an adult…. I bet it will change your mind.
This is such a good price for this brand, and it is so incredibly sophisticated. I love the simplicity and it will easily transition to fall and work long term in your wardrobe. Definitely a piece to buy ASAP.
11.

Cotton Paperbag-waist Short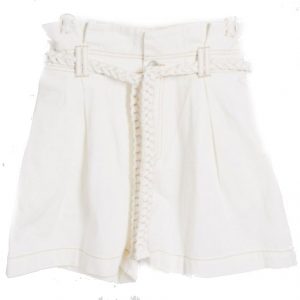 Everyone needs a non-denim short in their summer capsule wardrobe. It's an easy way to elevate your outfit or make it a bit more formal, as opposed to a denim a short that skews more casual.
I love the rope tie belt and the paperbag waist. The paperboy waist is very flattering on most body shapes AND makes your waist appear smaller.
12. Mid-Rise Light-Wash Jeans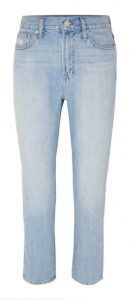 Ok, if you haven't bought these jeans for your foundational wardrobe, what are you waiting for? I love the fit of these jeans and they are such an easy silhouette to wear. They will become your go-to jean.
Classic pieces like this are perfect for pairing with more fashion-forward trends as well. For all the fun and edgy summer trends 2020, check out this post.
13. Paperbag-Waist Tan Trouser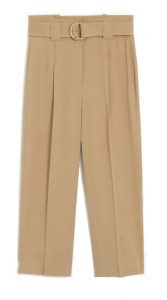 I love a neutral or tan-colored trouser. They instantly add sophistication to any outfit, and they are lightweight enough to wear in the summer heat.
Check out the section below for outfit ideas involving this piece and more.
14. White Jeans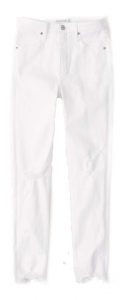 White jeans are a staple for any wardrobe. I love this pair and found them to be comfortable and NOT see-through. But, I have a whole list on the best non-see-through white jeans for 2021, here. So you can find the BEST white jeans for YOUR body type.
White jeans are actually easier to pull off than you might think, it's all about finding a pair that highlights your body type.
15. Sunglasses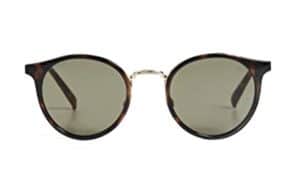 You need a classic pair of sunglasses, and I love these simple yet unique frames. I have been wearing these exact frames 24/7 and they go with every outfit.
16. Romantic Summer Blouse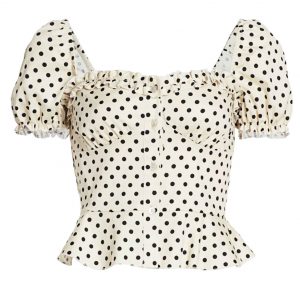 Just like in spring we had romantic floral dresses, in summer we have romantic summer blouses.
The puff sleeve is trendy, but the polka dot pattern and silhouette of this piece are generally pretty classic. Plus it's a great blouse that can be worn during the day or at night, which makes it a must-have for your summer capsule wardrobe. (also this cute blouse is on sale, so it might not last too much longer).
17. Tank Dress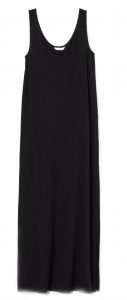 I love an easy t-shirt or tank dress for summer. It looks instantly stylish when paired with dressier accessories, but can also be an easy beach cover-up.
Everyone needs an easy summer dress, this is my go-to.
18. Midi Silk Dress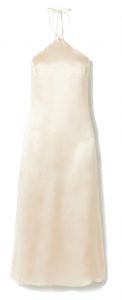 So even in summer 2020, there will be some fancier events. This midi silk dress is perfect for a fancier summer event or even a date night.
It can be dressed down with flats or dressed up with heels. I love the ease of the silhouette and the flattering neckline.
15. Puff Sleeve Dress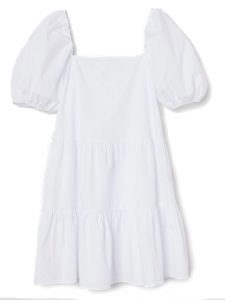 Puff sleeves just don't seem to want to quit. They have been a popular trend since 2019 and they continue to go strong in summer 2020.
This affordable summer dress is effortless, breezy, and chic. It's trendy yet any body type can pull it off. It's an easy yes, please.
16. Gold Link Necklace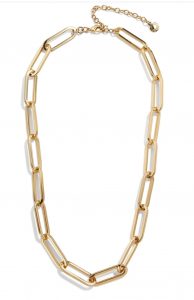 In case you didn't know, gold necklaces are THE jewelry trend right now. Check out this post for which styles of gold necklaces are trending and how to layer them properly.
This classic gold link necklace is budget-friendly, so you can rock a trendy piece of jewelry without feeling guilty.
17. Simple Bodysuit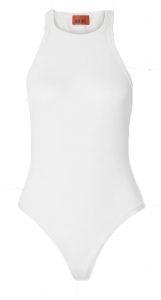 This halter neck bodysuit is so chic and so simple; it is a total keeper for your 2020 summer wardrobe. And will look great in fall with a blazer over it. A definite staple, that gives you a sleek silhouette (no bunched up tanks tucked into jeans for you!).
18. Denim Midi Skirt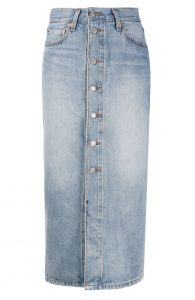 A midi skirt is an easy skirt option for summer. While mini-skirts are super cute, I find the midi skirt more flexible, which is why it made the summer capsule wardrobe 2020 list.
Need outfit ideas for these pieces, well here you go….
Summer Capsule Wardrobe Outfit Idea 1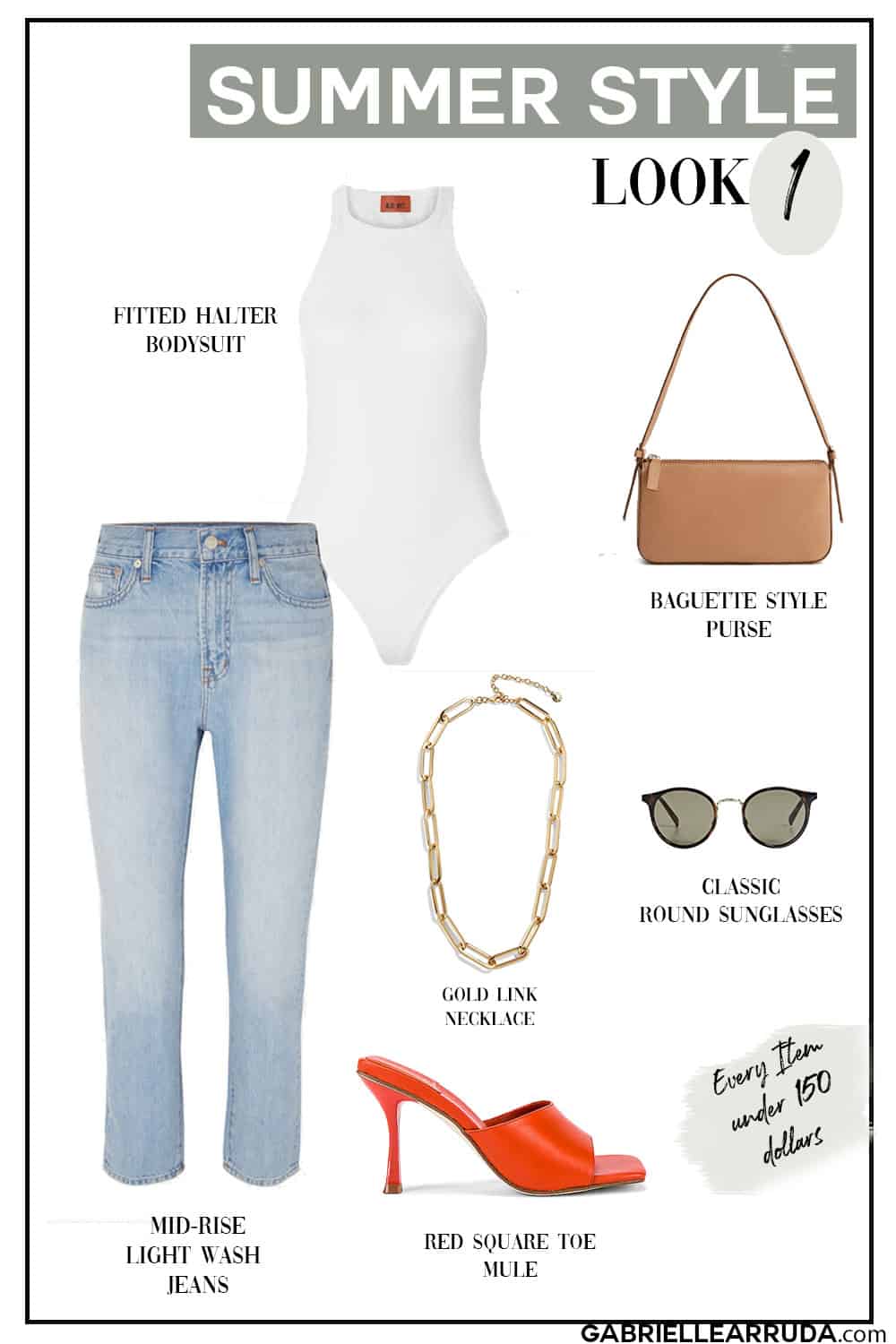 (bodysuit, midrise jeans, red mule, sunglasses, purse, necklace)
This casual outfit is perfect for the summer day-to-night transition.
Summer Capsule Wardrobe Outfit Idea 2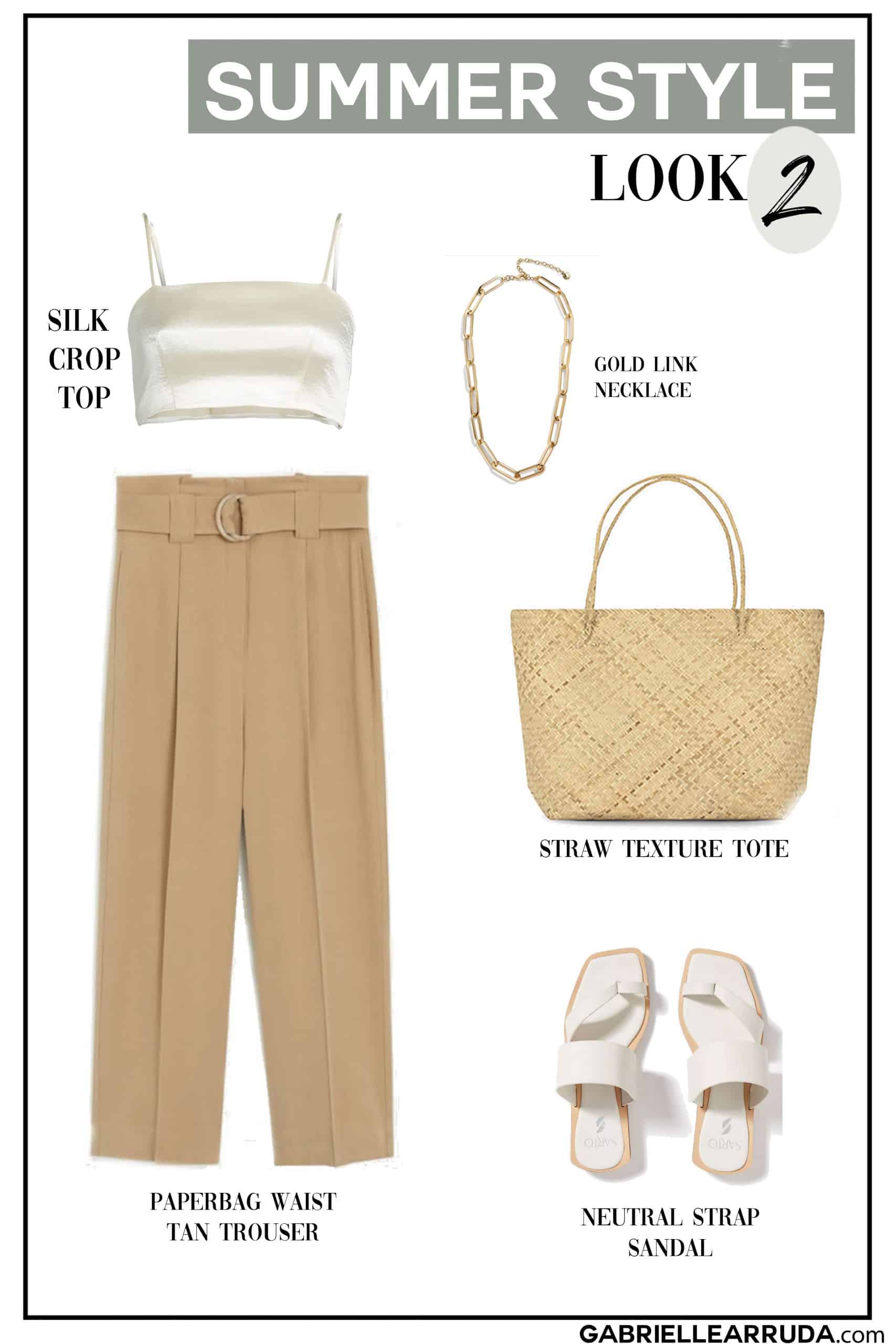 ( crop top, trouser, straw tote, sandals, gold link necklace)
This summer outfit is perfect for when you want to look sophisticated but still survive the summer heat.
Summer Capsule Wardrobe Outfit Idea 3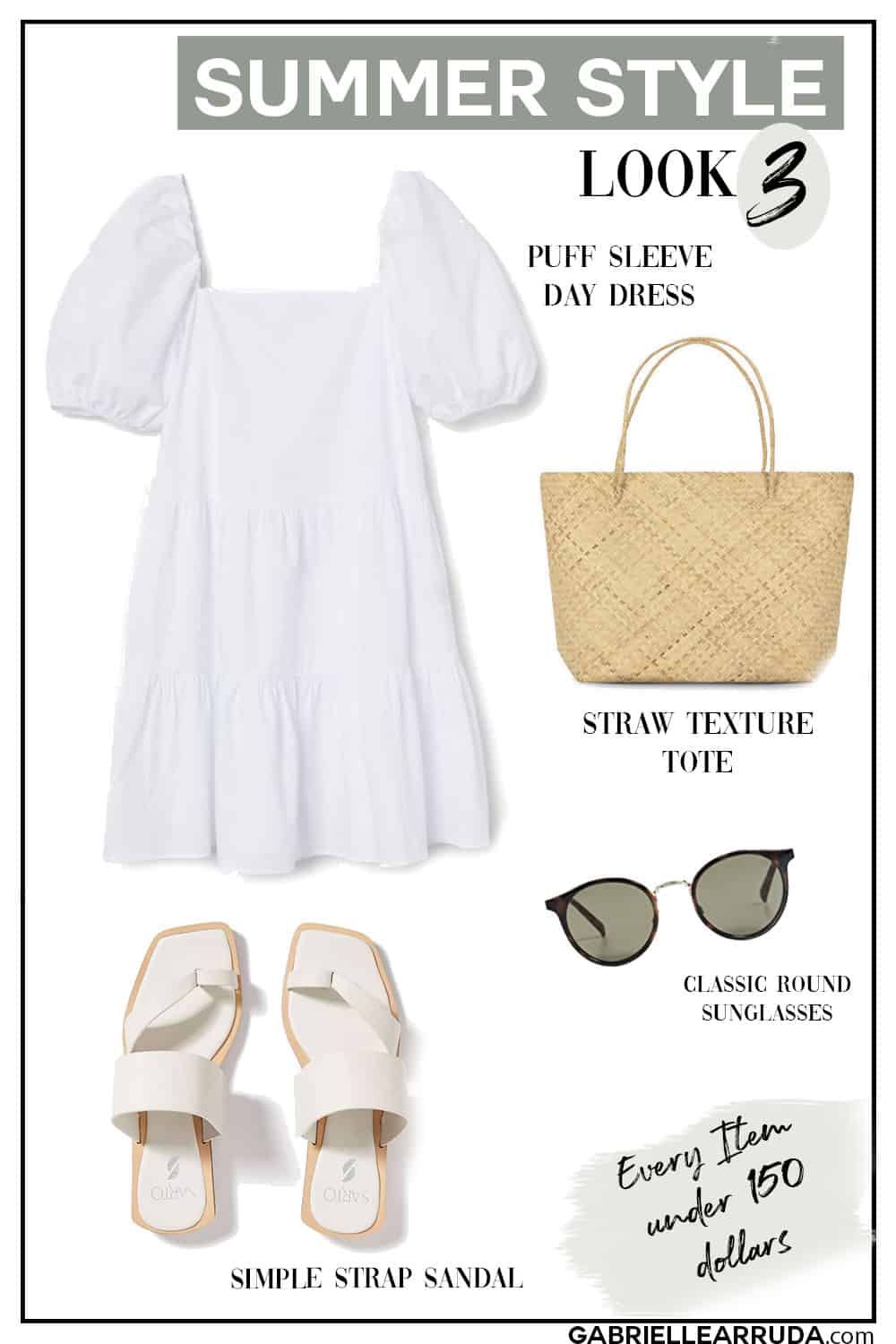 (dress, sandals, straw tote, sunglasses)
This is the perfect effortless daytime look for summer.
Summer Capsule Wardrobe Outfit Idea 4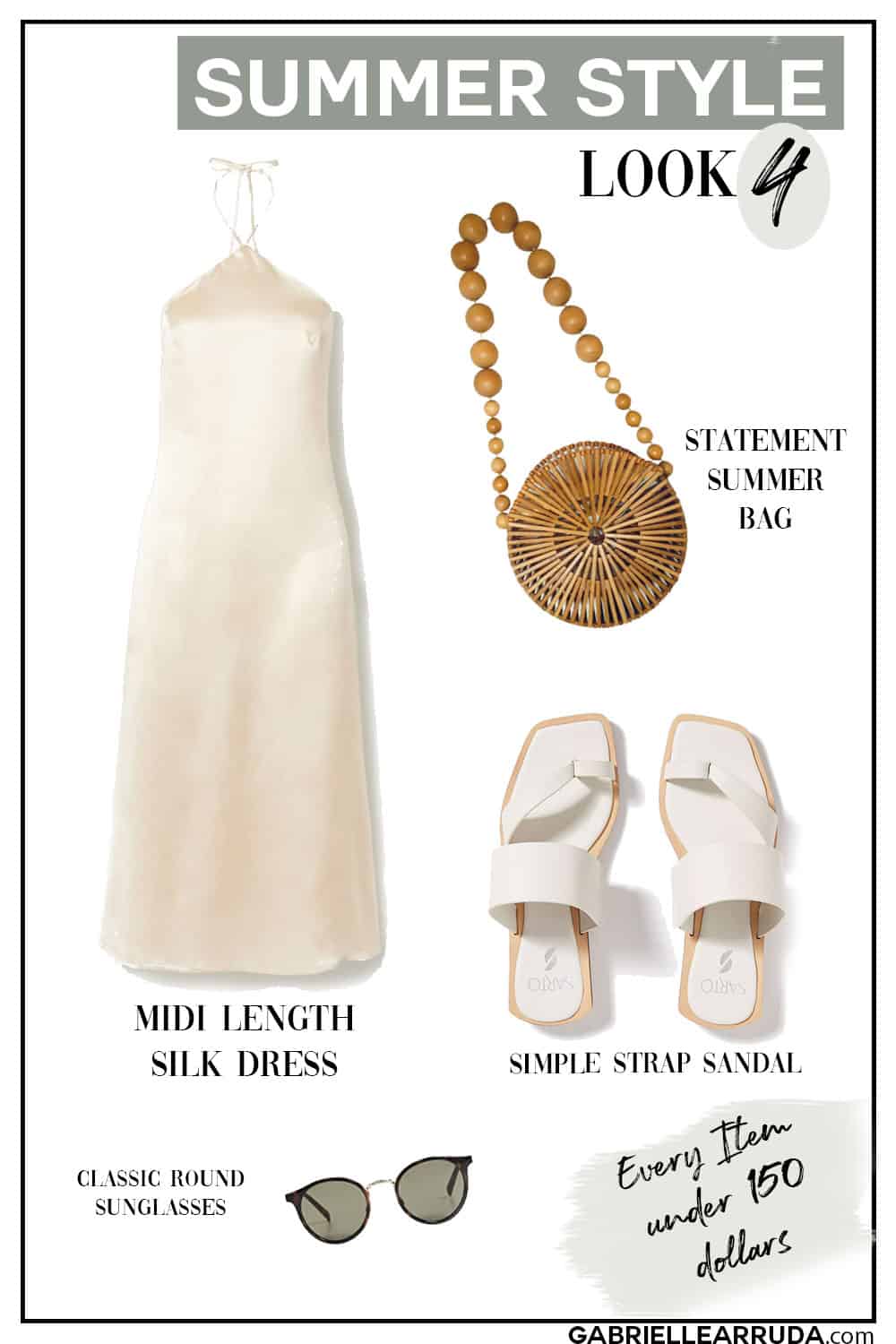 (dress, statement bag, sandals, sunglasses)
I love this for an elegant twist on summer fashion. This outfit is perfect for any fancier summer outings.
Summer Capsule Wardrobe Outfit Idea 5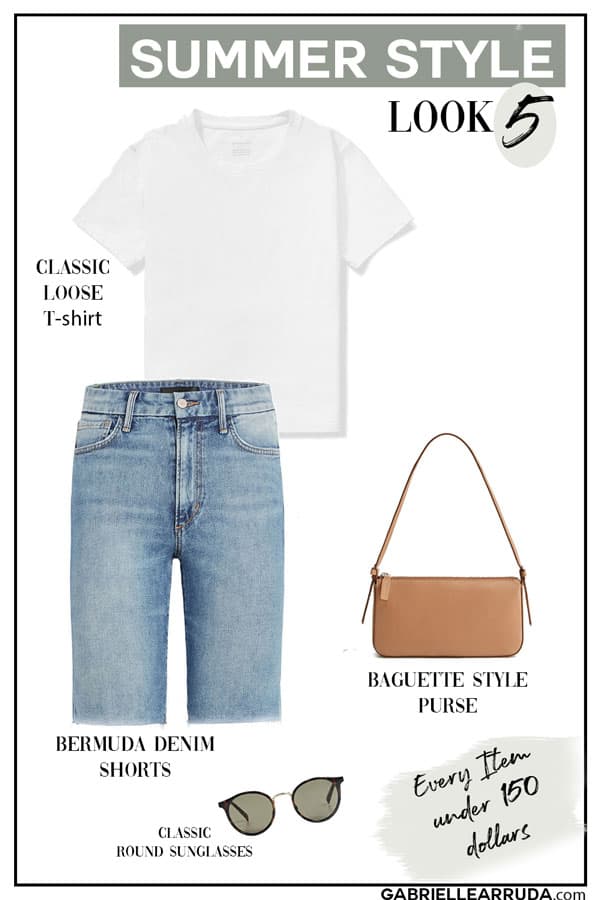 (white tee, Bermuda denim shorts, sunglasses, bag)
I love this outfit for any casual summer day. It's easy and chic.
Summer Capsule Wardrobe Outfit Idea 6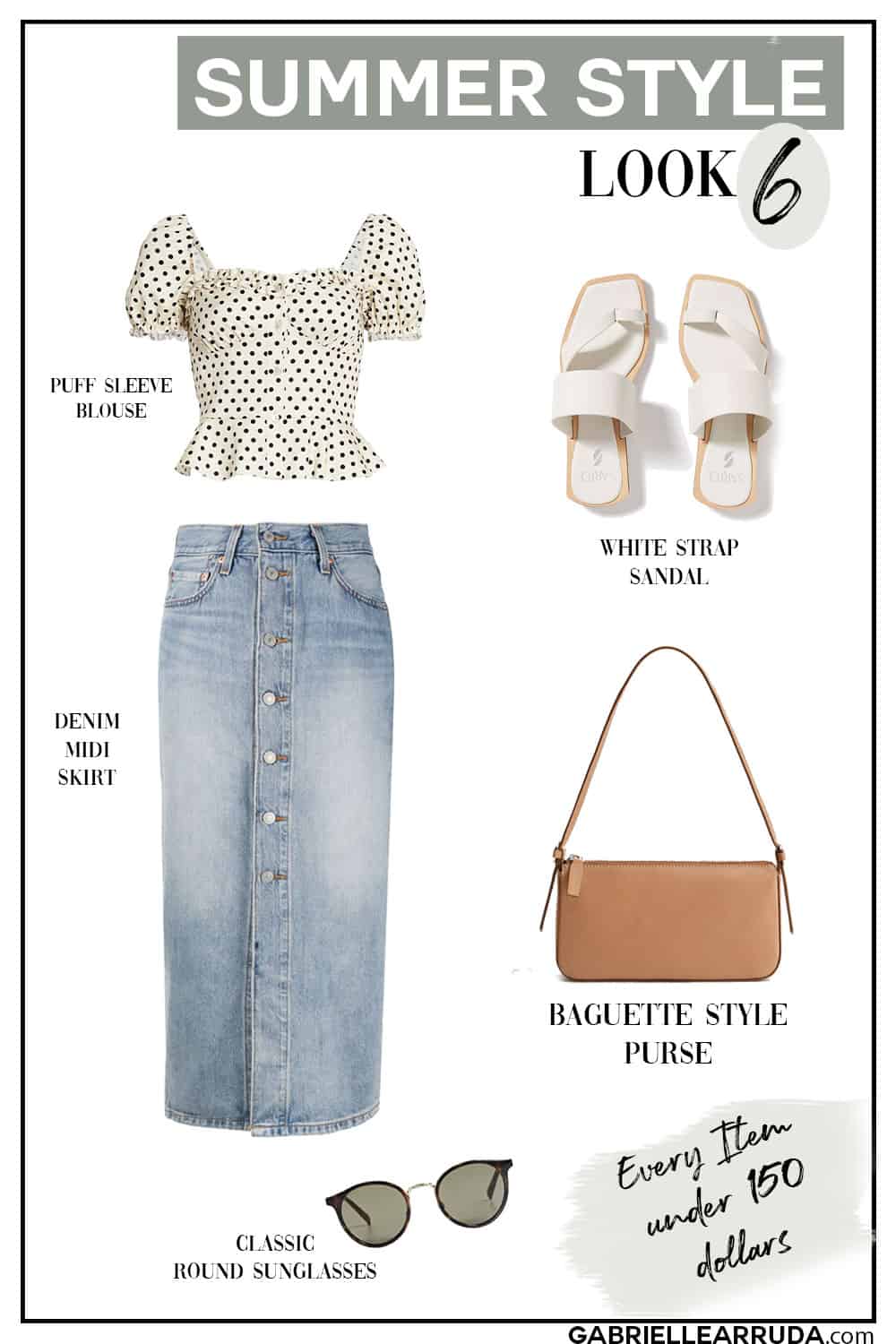 (denim skirt, puff sleeve blouse, sunglasses, sandals, purse).
This is a flirty summer outfit that is trendy yet made up of summer staples. Sometimes the way you style an outfit can transition it from classic to more fashion-forward.

Don't let your clothes get stuck to your sweaty body, or your tan, err sunburn, lines ruin your summer fashion game. These summer basics will make you look just like a fashion pro.
Now, go get your watermelon sugar summer on.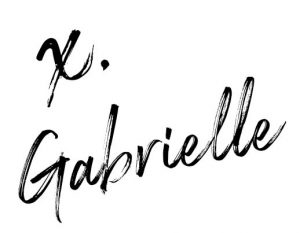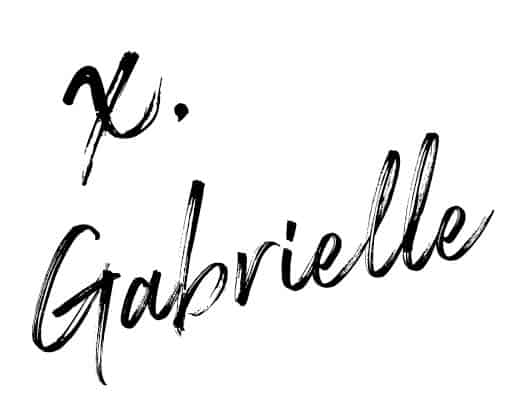 Pin this, because this post has A LOT of summer fashion info and you might need to refer back to it 😉