Summer 2020 has not exactly gone according to plans. But, it's not over and this is the perfect opportunity to head to the beach with friends in your cutest swimsuits.
Swimsuit trends summer 2020 are varied and there is something for everyone. So if you haven't been getting your hot girl summer body on, don't worry there are some extremely cute and flattering swimsuit trends for you too.
There is something so comforting about a day at the beach, nostalgic memories of spending summer days as a kid in the water until your mom called you for dinner. Or that feeling of being a woman rocking her first bikini of the season. Swimsuit styles are iconic.
Everyone from Marilyn Monroe to Emily Ratajakowski has an iconic swimsuit moment in their history and I think it's because its the perfect pared-down fashion statement.
The swimsuit is simple, yet can be a major fashion flex. It's not about a combination of balanced fashion items that make the perfect outfit. Instead, it's this simple, utilitarian fashion choice that can still exude exactly who you are at that moment.
Whether you opt for a floss bikini (more on that soon) or a classic pin-up style suit, your swimsuit style can be your greatest weapon to boost your confidence and feel great about yourself.
What's new in swimwear?
View this post on Instagram
Swimwear, just like every aspect of fashion is always evolving and trying to switch things up with each season. This season you will see a lot of "regular" clothes being transformed into swimwear.
We have fitted t-shirt style swimsuit tops, cardigans style swimsuit tops, and even long sleeve bikini tops.
You will also see more accessories on swimsuits, like waterproof belts that look like you could pair them with jeans. Or metal hardware details on your swimsuits.
High thighs and 80's style one-pieces are also a huge trend right now. So start doing some squats if you want to show off those hip dips.
While we are still seeing a huge trend for high rise bikini bottoms, we are also seeing some high thigh and lower rise bikini bottoms popping up as a micro trend.
Gathering and ruching details are also a huge swimwear trend, and this can be extremely flattering. It can also help distract from any body insecurities you might struggle with.
Popular Prints for Swimsuits Summer 2020
View this post on Instagram
Some of the most popular prints for swimwear summer 2020 include cow print, antique-style prints, large and small scale florals, and broad-scale stripes.
We are also seeing houndstooth prints pop up, and some retro 70's psychedelic prints as a micro trend.
As well as glitter texture swimwear, which we will get into more in-depth soon.
What colors are trending for swimwear 2020?
Check out this post for all the trending colors for spring-summer 2020.
However, I've noticed that vibrant reds are very popular this season (think Baywatch). As well as tans and neutrals, sky blue, cobalt blue, white, and blush. I've also noticed a resurgence in some 70's styled hues like tangerine and Fuschia.
Ok, so you want to jump into the swimsuit trends for summer 2020, let's go. They are varied, which is great because it gives you a lot of flexibility of style and finding a shape that works best for your body.
we may earn a commission from you clicking a link in this post, at no additional cost to you. Here's the full affiliate policy (it's boring, FYI).
The 6 Swimsuit Trends Summer 2020 that will be everywhere
Mermaid Trend
This is as glamorous as one can get with swimwear. The key to this style is a unique bralette underwire shape, and a seashell style top. These suits also usually have a bit of ruching or gathering.
It is the perfect nod towards vintage but yet modern enough for any current style.
It would also look fabulous with a coverup skirt, so consider it a great beach day outfit option.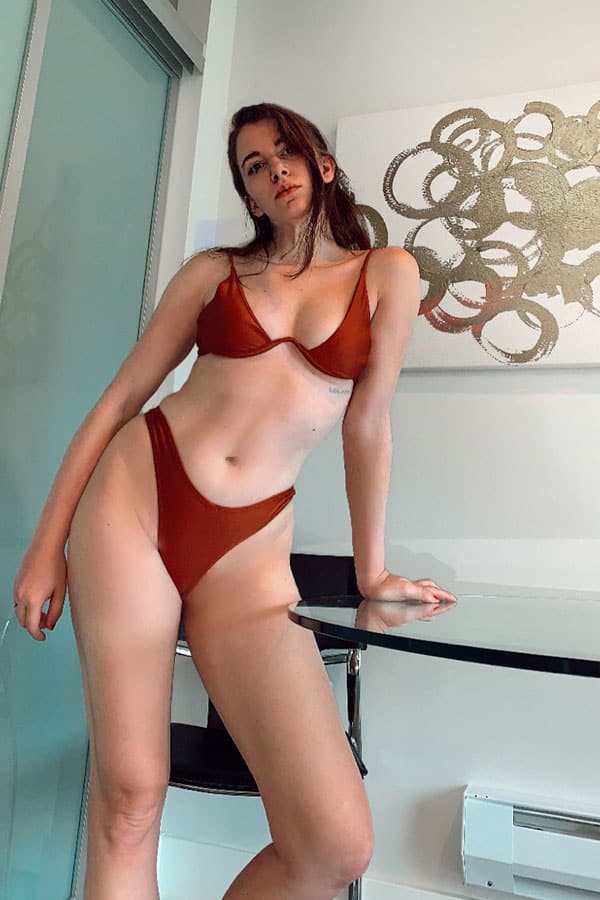 High Leg

One-piece Swimsuit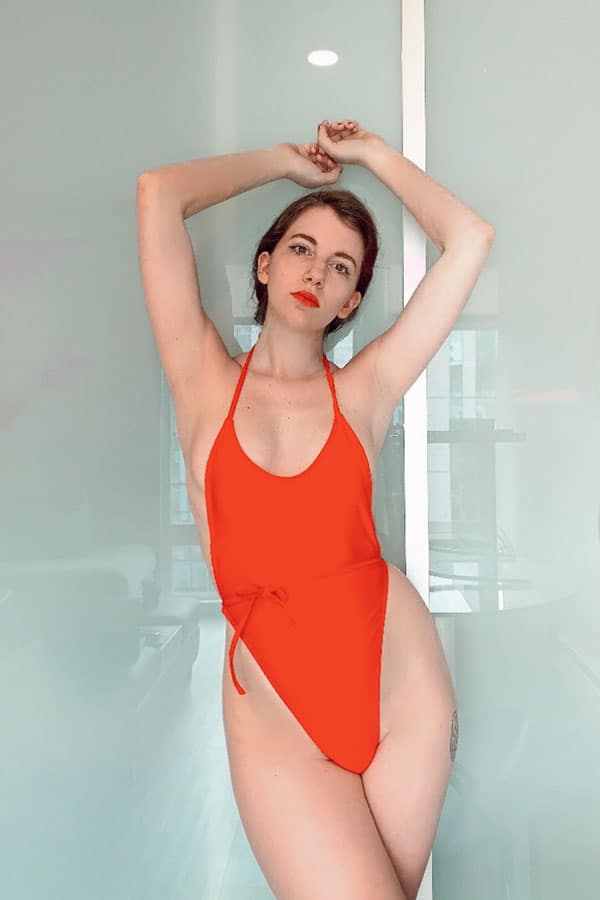 High thigh swimsuits are a HUGE trend for summer 2020. While it might initially feel a bit exposed, once you get used to it you realize how flattering this silhouette can be. The high thigh elongates your legs and can give anyone a more hourglass shape.
This super leggy swimsuit is sure to be a hit at the beach and an attention-grabbing one piece option.
Pin-Up

Style

Bikini
The pin-up bikini should be a classic staple that every woman tries out. It is incredibly flattering and has clearly stood the test of time.
The pin-up bikini usually consists of a high rise (low thigh cut) bikini bottom with a structured bust silhouette. This cut sometimes comes with a lightly padded top, which helps maintain its shape.
Glitter Bikini
View this post on Instagram
This is another romantic, girly trend for swimwear. It's so delicate, and feminine, every gal looking for those vibes should try it out.
Fashion influencers, like Leonie Hanne, have been seen rocking the glitter bikini and I think it will continue to be a major trend into 2021.
"Real Clothes" Swimsuit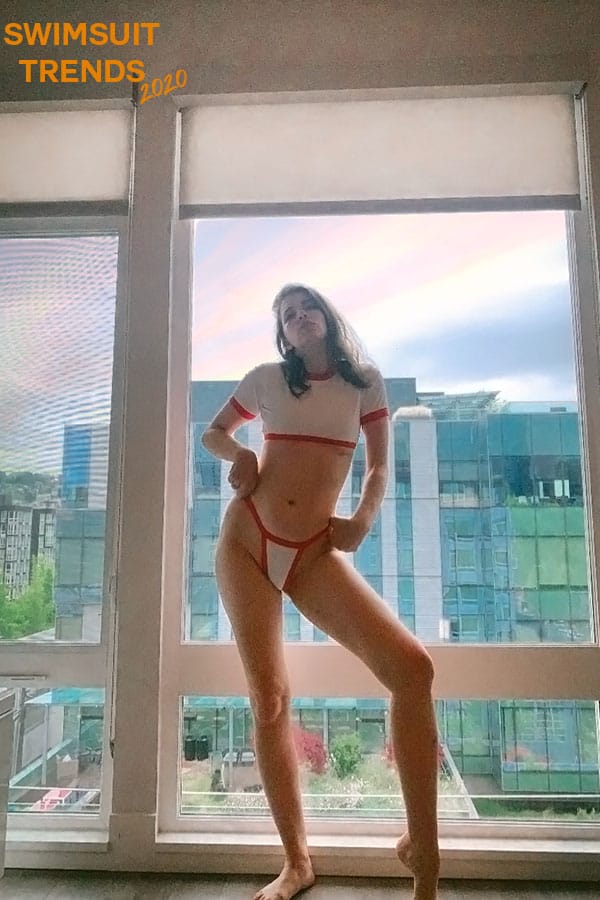 Cardigan tops, long sleeve bikini styles, and bikini tops that look like romantic blouses are all trending for summer 2020.
These are perfect trends to try if your beach day involves a lunch out, or drinks afterwards. They help transition your outfit from the beach to "everyday" and can look normal with just a skirt thrown over.
related: Summer Outfits to try in 2020
Long strap Barely There Bikinis (aka the floss bikini)
View this post on Instagram
Floss bikini does not mean a thong bikini for the purpose of this article. Sorry, brazil. Instead, we are talking bout the long string bikini tops that wrap around your rib cage. Emrata made this style extremely popular but anyone can pull this trend off. Just pick your bikini bottoms carefully. While the barely-there string bottoms are popular, you can also pair this wrap strap bikini top with a more covered mid-rise bottom for a similar vibe.
related: summer trends 2020 you need to know about asap

Grab your polaroid camera, your friends, and your sunscreen (!!!) and head to the beach for the perfect summer escape.
My fondest memories as a child revolve around water, and there is something so fulfilling about a great day spent with friends in the sun. So stop focusing on your insecurities and start enjoying your life!
Now, go be the cutest gal on the beach.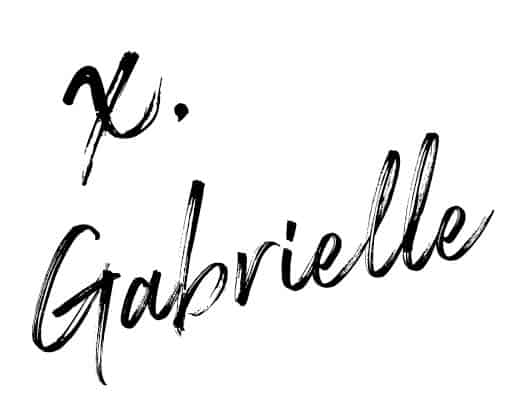 Pin this for reference because you never know when you'll need that perfect summer 2020 swimsuit