The perfect dress does exist. But, first, let me set the stage.
It's the perfect warm evening, so a coat is a superfluous accessory and your flirty outfit is taking the main stage. You catch your crush/lover/significant others eye and….. Hopefully, you have a very enjoyable time together.
But, I'm not here to discuss that. What I'm here to talk about is the perfect floral dress for those romantic summer nights filled with memories and seductive encounters.
Every spring and summer, it's like clockwork. Cuffing season officially comes to an end, and all of a sudden every girl (married, single, and alike) is ready to have eyes turn towards them. It could be the desire to catch a crush's eye, spice up your marriage, or just look downright seductive on a date.
Now, there are tons of little black dresses out there that fit the bill. That might even be sexier than the floral dresses for spring I'm endorsing here. However, I'm going out on a limb and saying spring needs romance. Flirty, fun, alluring romance.
Save the sexy, over the top dress for New Year's Eve or that Christmas mistletoe kiss. For spring we need the perfect marriage between flirty, romantic, and elegant.
Spring, as a season, is coy. She comes out with flowers and sunshine, only to retreat the next day and give us rain showers for days. She is a season that beams with new beginnings and a fresh look.
So, here are the most alluring, tempting, romantic spring floral dresses:
** we may earn a commission from you clinking the links in this post at no additional cost to you, for the full affiliate policy, click here.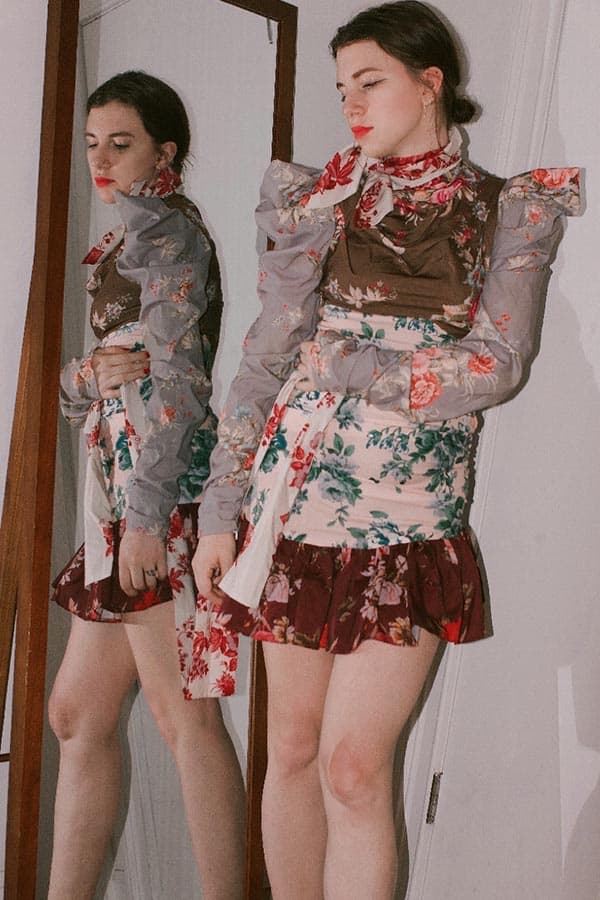 Mixed florals are a great new evolution for spring dresses. They hit all the right marks for the season, and somehow feel fresh and modern at the same time.
These dress options are inherently balanced because while they have a lot of fabric to them, and a lot of print, they also have very strategic flashes of skin. Details like the waist cut out, the shorter length, or the shoulders showing create the perfect flirty dress that is both elegant and enticing. [ how to wear a crop top the right way ]
Here are some details to look out for to get a modern and flirty floral dress:
Mixed Florals/Print
Mixing different floral patterns together creates a modern, trendy look that is perfect for any sexy date night. And when looking for a flirty floral dress, and the print feels a bit more "antique" look for a modern silhouette. An antique print can look fantastic with a more modern shaped dress. The juxtaposition creates impact, which is great when wearing a one garment outfit.
Cut Out Details
Floral dresses with cut out details are a great way to turn a romantic dress every so slightly sexy. It's a great option for a date, an outdoor event, or even a spring/summer party.
As you can see my dress above has a cut out at the waist that provides a much-needed peek of skin. The cut-out balances the more voluminous amounts of fabric everywhere else.
Historical Notes
A lot of these floral dresses have nods to historical dresses. The high collars, the delicate neckties, and the ruffles all harken to a more elaborate style of dress for women. However, when done in a modern way can be extremely feminine and coquettish.
Lace and Eyelet Florals
While these are technically more of a floral texture instead of print they still fit the bill perfectly for spring floral dress trends. Lace patterns or eyelets with floral designs have a feminine peek-a-boo aspect that is sure to evoke a double-take by any admirer.
These dresses can be bold so make sure to keep your makeup, accessories, and hair a bit more simple and sleek. You want your floral dress to be the spotlight, and nothing should distract from it and you. [ no-makeup makeup look made super simple]
Favorite Date Night Floral Dresses
If you haven't gotten the memo yet, floral dresses are perfect for date nights. Whether you are out with your husband of five years or riding the high of a first kiss, the floral dress should be right by your side.
Sometimes when we picture a floral dress, the Laura Ashley print comes to mind. Frumpy, flocked dresses that don't do anyone ANY favors.
But, the floral dresses have been reborn and they are more amorous than ever.
For a date night that is slightly fancier, I love the idea of pairing these spring dresses with lace-up heels or a simple strap heel.
And if you're date is slightly more casual, try a mule or pointy ankle boot.
+
So I know after reading this article you're probably thinking "florals for spring, groundbreaking". Thanks, Miranda Priestly.
But, this isn't just about the implementation of a traditional print for a standard season. This is about the evolution of fashion and how far it has come.
Floral dresses are no longer relegated for Mother's Day brunches where the end goal is to look as respectable and accomplished as possible. Floral dresses, in a way, have been reborn.
They have evolved and found their sexy, seductive side. And you know the best part? They are still wildly elegant. Which makes them THE best choice for spring frolicking and romantic rendezvous.
So go get your flirt on in these floral dresses.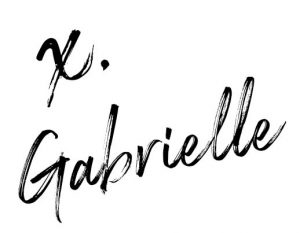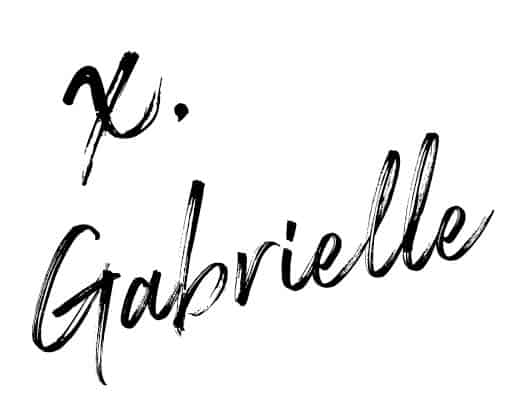 Subscribe to the newsletter so you get all the amazing, exciting emails about style and trends directly in your inbox
Pin this for reference so that when you swipe right you have something to wear on your date.