Remember those animated films that showed icicles melting and flowers blossoming in 2.5 seconds, and all of sudden it was spring. That's how I feel when the thermostat finally hits about 53 degrees in New York. It's like a reboot for my style and let's be honest, my mindset.
But, while we can all appreciate our ability to ditch the 15 layers required to survive winter, the unfortunate truth is spring can be a fickle mistress. She's rainy one minute, 55 the next, and then 5 minutes later decides to drop down to 40 degrees again.
Have no fear though, I have compiled 5 outfits that bridge all outfit gaps for spring and rely on one sturdy basic we all have in our closet: a pair of high-waist jeans.
Loose, high-waist jeans work best, or even a pair of mom jeans can be swapped out seamlessly for the following jean outfits for spring.
** we may earn a commission from you clinking the links in this post at no additional cost to you, for the full affiliate policy, click here.
So what do I wear for spring?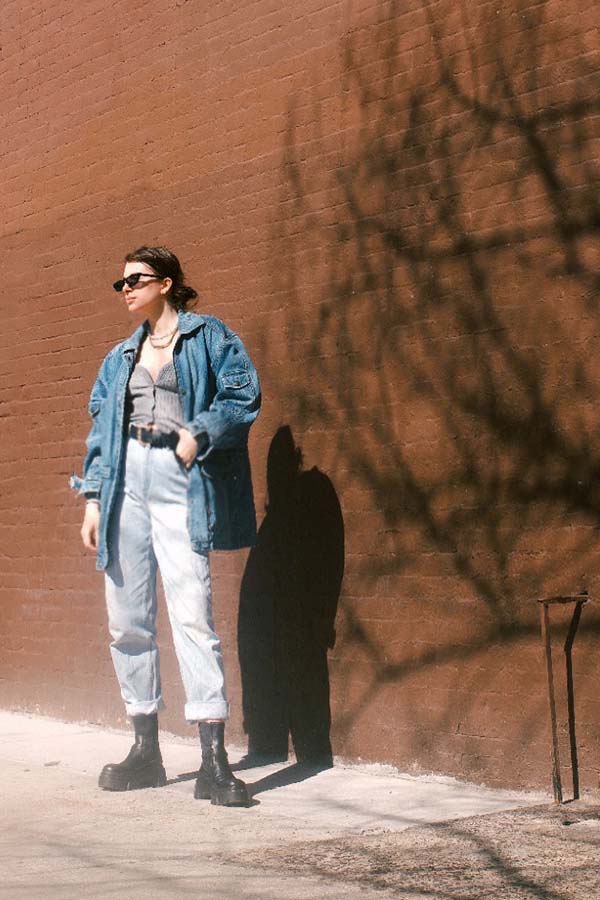 Jeans are a great option for spring, period. They are warm enough and flexible enough so that you can pair them with lighter more "spring-friendly" articles and still be ok when winter peeks in to say hi.
Just by wearing one of these outfits it will be like your one of those flowers appearing out of nowhere. You will be blossoming, smelling fantastic, and looking refreshed. No more winter gloom for you my friend.
And if you don't have these exact jeans in your wardrobe already, or just like to hoard pairs of jeans like moi, I've compiled my favorite loose-fit, high-rise jeans for spring.
Jeans Outfit for Spring #1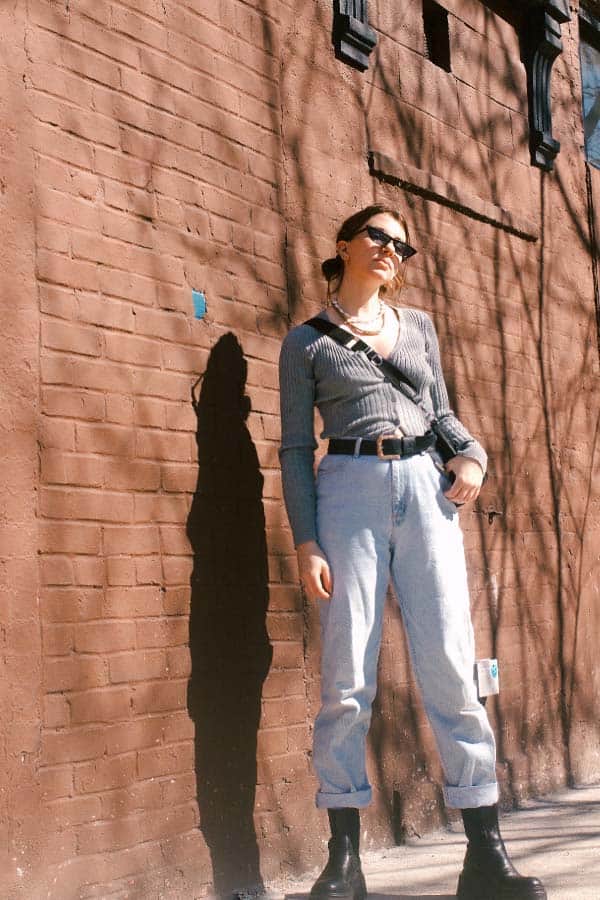 what you need:

jeans, cardigan, chunky boots, layered necklaces, belt, sunglasses, 90's/2000's inspired bag
This outfit is comfortable, chic and if need be can be worn with a fun denim coat. The vibe of this look skews a bit '90s and that is also a huge trend right now. Playing on popular fashion trends is an easy way to look stylish even when wearing basic pieces. [ 90's outfits you need to try, asap. ]
And for affordable gold necklaces, check out this post.
best place to wear this spring outfit: on a date with your girls, casual brunch, and any day time activities (wearable shoes a plus!)
Jeans Outfit for Spring # 2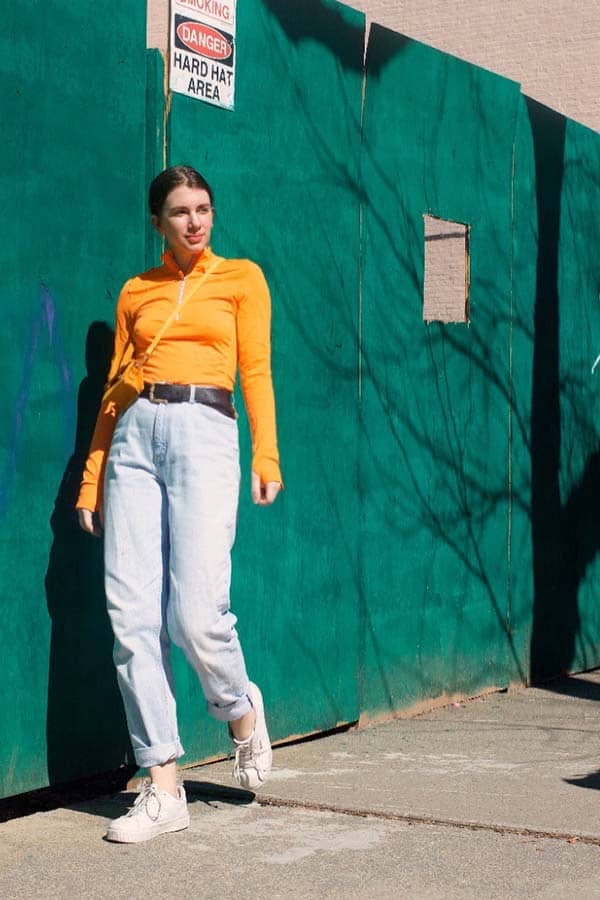 what you need:

Jeans, Athletic/Sport pullover, Micro bag, low-top sneakers
This outfit is a fun mix between sportswear and casual wear. The micro bag adds a nice flirty touch and provides a trendy grounding for the outfit as a whole.
Don't wear this type of body-conscious pullover unless your jeans are relaxed. This look does not work with skin-tight jeans because it throws off the balance of the outfit as a whole.
I think this works with an athletic pullover that is form-fitting and does not have a hood but feel free to experiment with it!
where to wear this spring outfit: This is great for a day outside with friends, hiking (lose the micro bag then), picnics, or any marina based activities.
Jeans Outfit for Spring # 3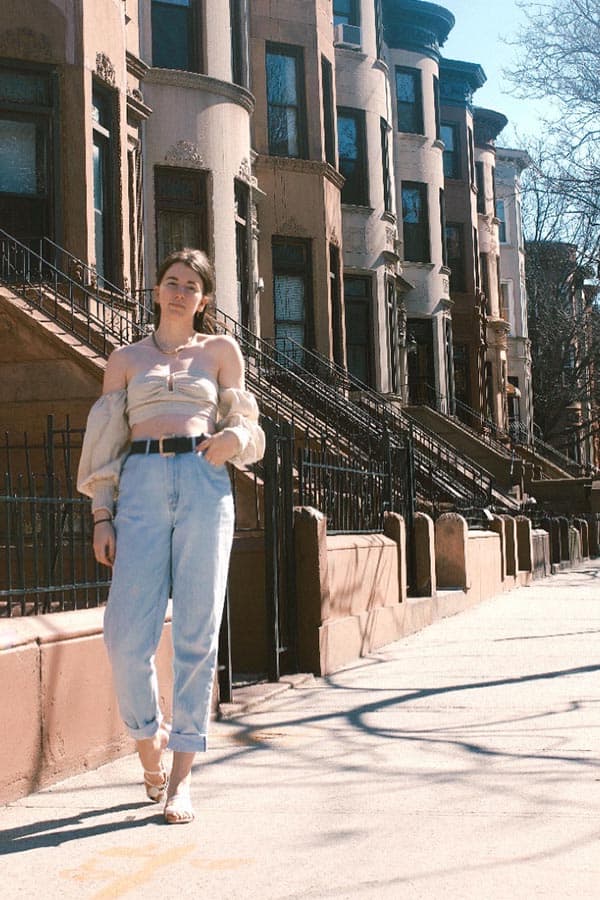 what you need: Jeans, Off-the-shoulder top, square toe heels, belt
This is a slightly sexier version of your jean outfits for spring. The off the shoulder is flirty and perfect for a casual date or dinner out. All those springtime happy hours, or evening activities will welcome this outfit with open arms.
where to wear this spring outfit: Casual evening events, happy hour evenings, dinner out with friends, a date, or a movie out.
Jeans Outfit for Spring #4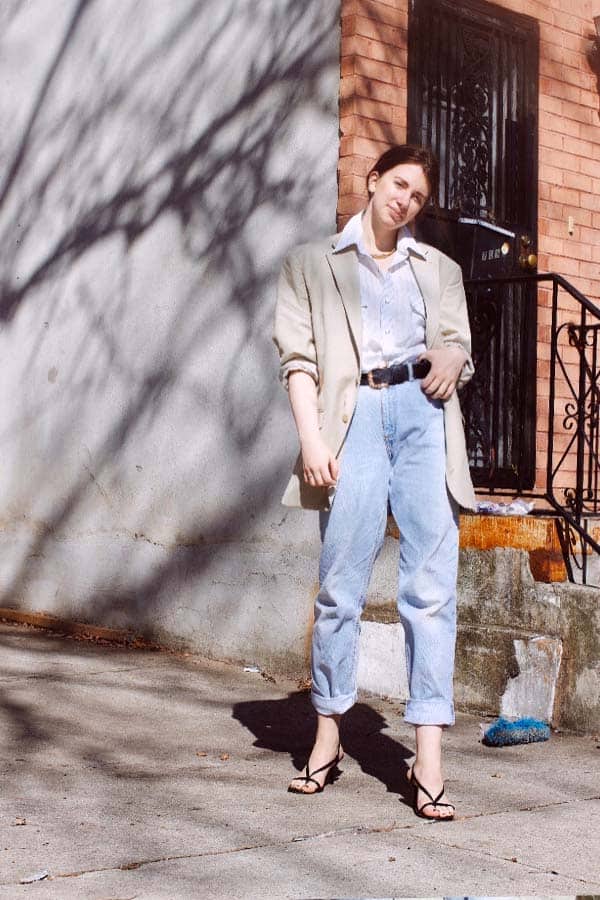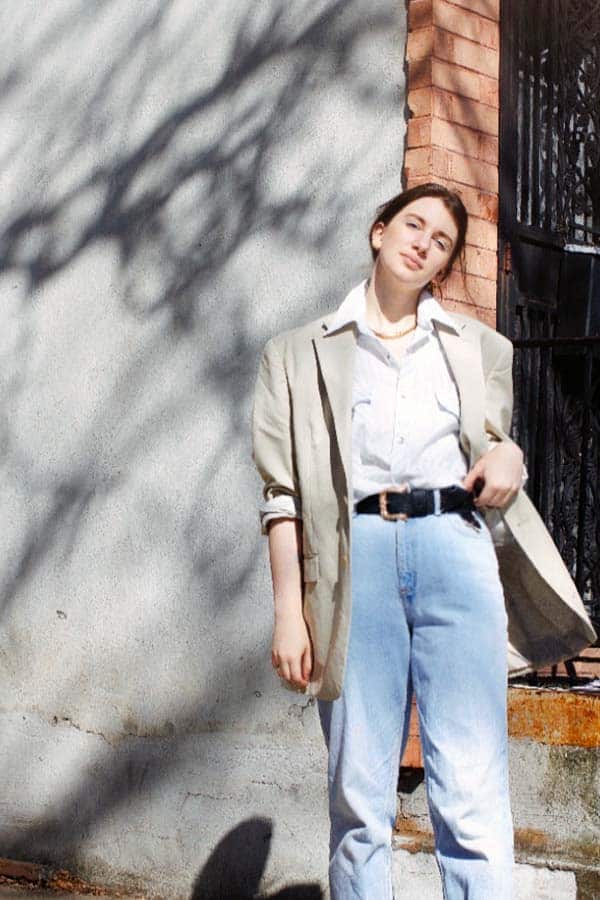 what you need: Jeans, short sleeve collared shirt, oversized blazer, belt, flip flop heels
Oversized blazers make ANYTHING look chic this season, and you can quote me on that. This is a fresh take for spring with an easy collared shirt. All the elements are classics with a twist. The blazer and shirt are slightly oversized so they add a fresh vibe to most spring blazer looks you are being pitched right now.
And the square toe flip flop heels are a trend that's going to continue on for 2020, but since the outfit is made up of staples, the shoes don't feel like "too much" for spring.
Also, you should note both the blazer and shirt are shopped from the men's department in my look.
I'm going to give you a gift, and that is the ultimate guide on how to wear an oversized blazer, here.
where to wear this spring outfit: This is perfect for work, a casual evening out, or even a work event.
Jeans Outfit for Spring # 5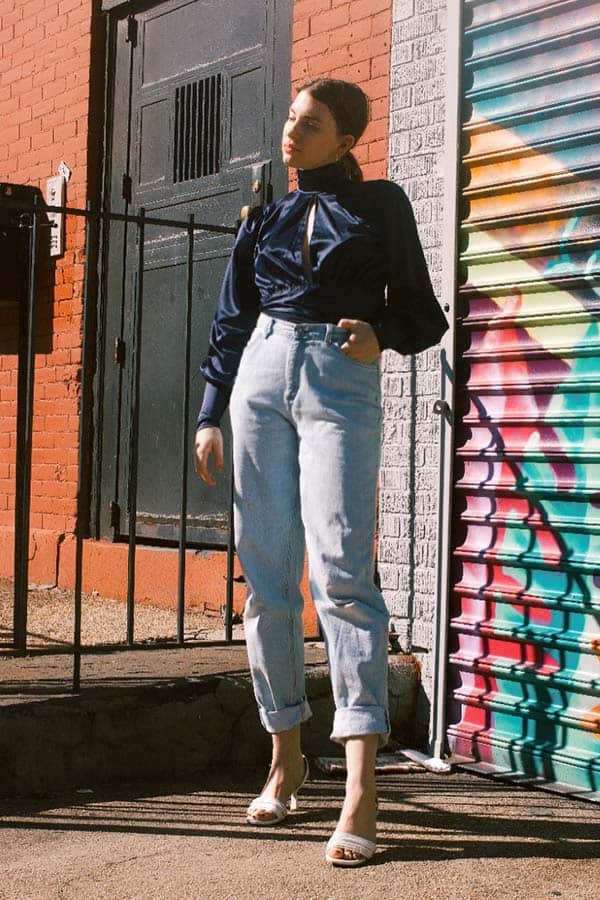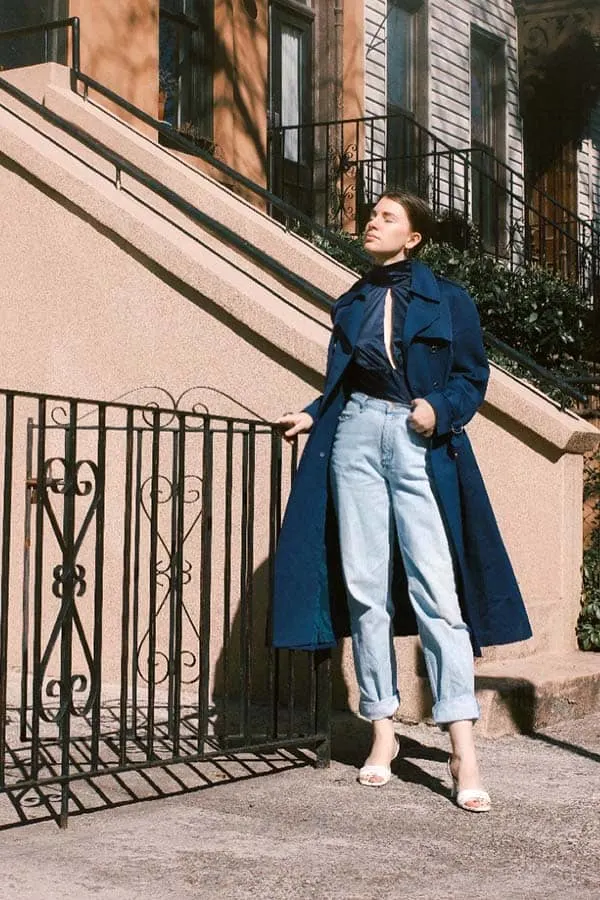 what you need:

Jeans, statement blouse, trench, simple strap samples
This outfit screams classy lady to me. The shirt is sexy but in an understated way, and the trench just levels it up to be polished and so put together. It makes the outfit very flexible and a go-to of mine when I want to look like I tried way harder than I actually did.
where can you wear this spring outfit: This is great for family affairs, a fancier lunch or brunch (that allows jeans), a date, or even to a work event.
+
I would say "stop and smell the roses" while wearing this outfit. But, the actual quote is " don't hurry, don't hurry. And be sure to smell the flowers along the way". So thank you, Walter Hagan, I will be taking that advice for spring.
January was just a short bit ago, and the new year had inspired us all to be better people who aim to change and grow. Anddd, then life happened.
So why not use spring as an opportunity to refresh yourself, and your goals. Enjoy that sun heating up your cheeks, the smell of lilacs and trees, and a fresh look to present to the world.
Refresh yourself and your wardrobe with these easy jean outfits for spring. And smell some flowers along the way.
And, if your new year's goals are going abysmally, why not try to challenge yourself in a new way this season? Sign up for the guided 10-day fashion challenge to get you out of your fashion rut and explore new styles.
And go forth with a spring in your step and denim on your waist.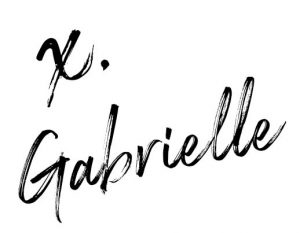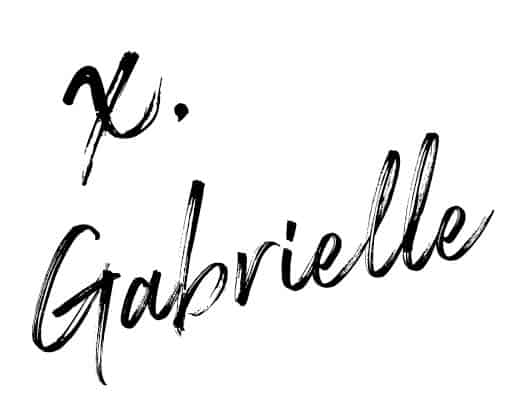 Pin me and make me famous! Jk, but do pin this because it's good to remember all these fabulous jean outfits for spring